Movies
Avengers 4 Reshoots: Gamora Returns From The Dead in The New Set Video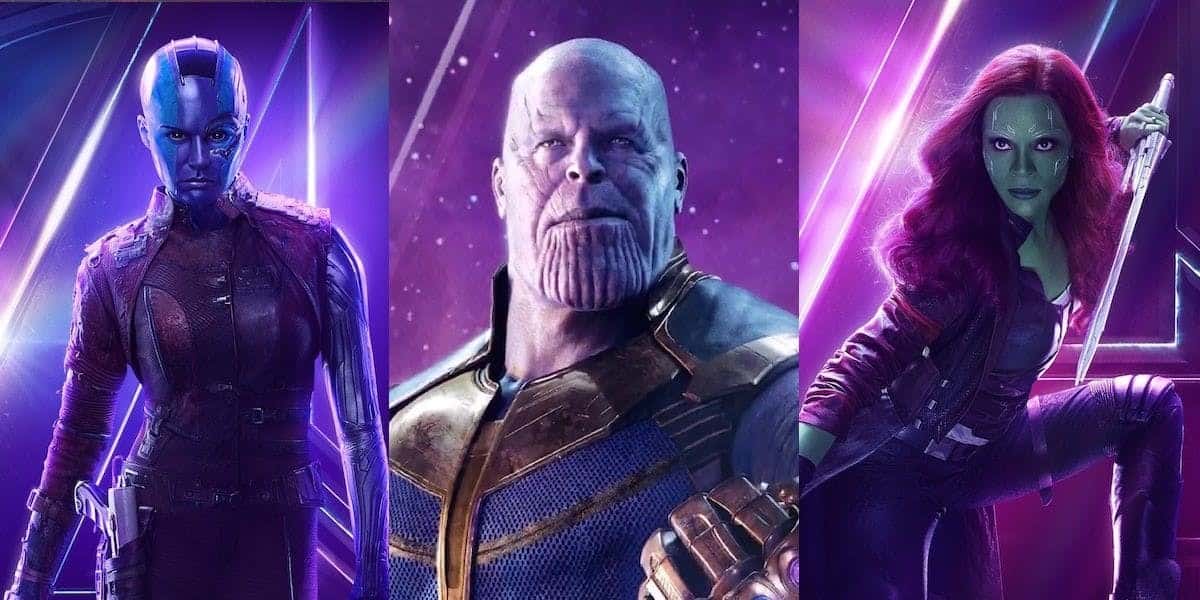 Avengers 4 Reshoots are supposedly coming to an end this month as most of the actors who were supposed to be a part of the reshoots are done. Jeremy Renner informed everyone when he was done with the reshoots, and recently Captain America bid farewell to the world as he was done with the reshoots. But they are still going on now reports seem to be coming in about the dead characters being a part of the reshoots as well. Recent reports suggested that Spider-Man was also spotted on the sets in Atlanta, and now we have a sort of set video which brings Thanos' favorite daughter Gamora into the picture!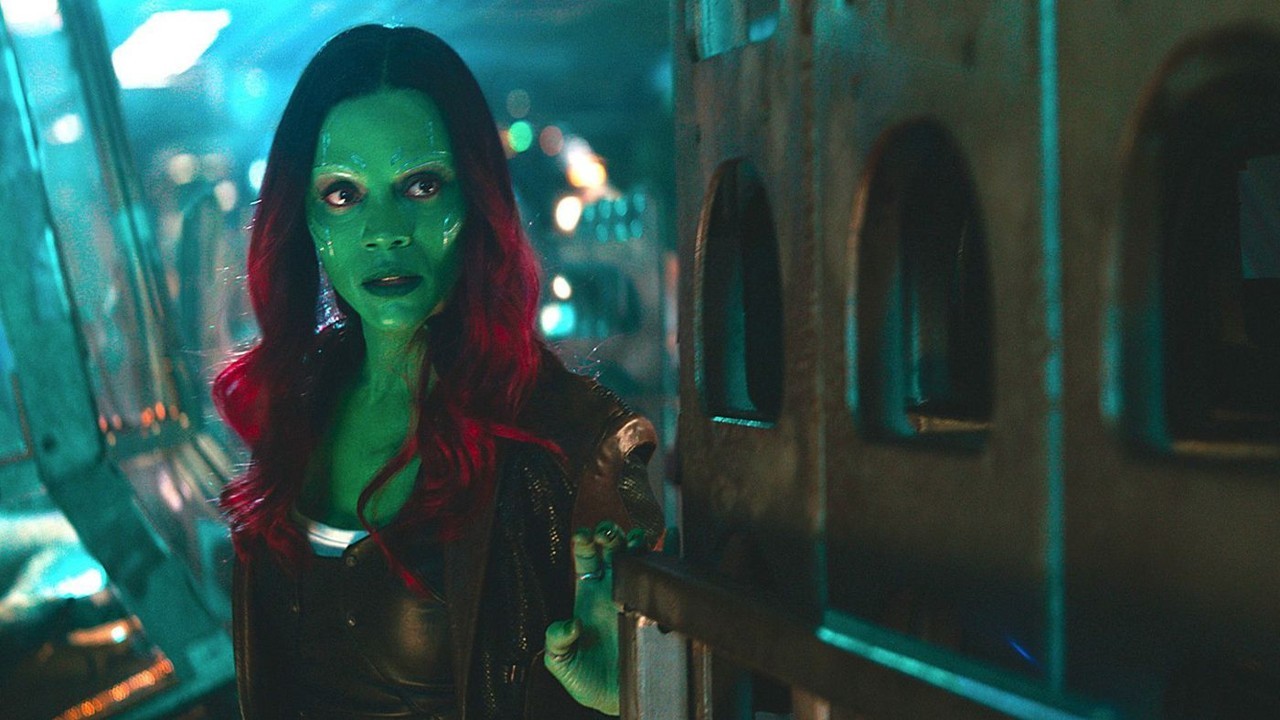 Marvel now has their new queen of Spoilers. Mark Ruffalo and Tom Holland were the two shining stars of Marvel who just could not keep their mouths shut. Given how Tom Holland has revealed many details about the upcoming Marvel movies in the past, he was not given the full script of Avengers: Infinity War. Mark, on the other hand, is a legend in revealing spoilers.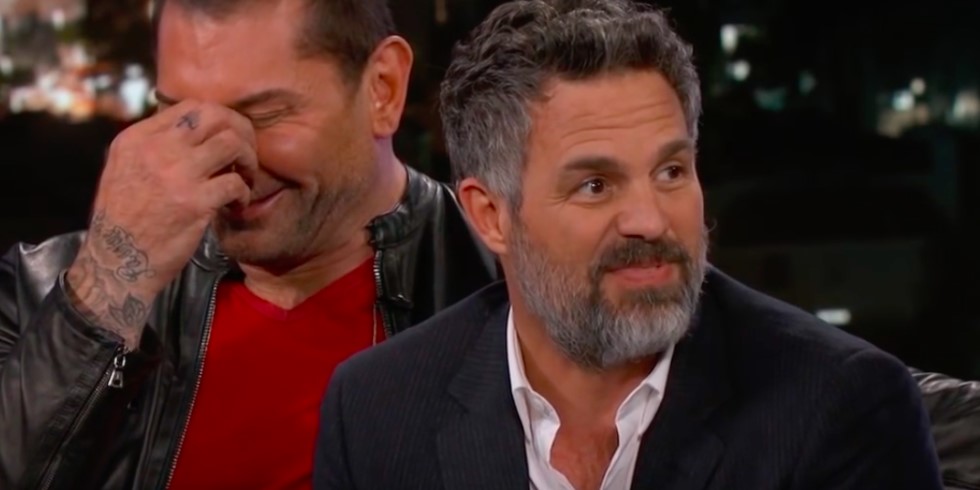 Ruffalo has had an incident where he gave away the first 15 minutes of Thor: Ragnarok through Facebook live as he switched it on by mistake and the phone was in his pocket the entire time. So, people actually got to hear the first 15 minutes of the movie during the premiere, way before the theatrical release! He spoiled the ending of Avengers: Infinity War along with Don Cheadle. Have a look at those magical death words coming out of his mouth:
Ruffalo recently had a big stint of revealing more spoilers on the Tonight Show starring Jimmy Fallon. That was staged by Marvel, but still, it was fun to see Ruffalo back to do what he is best at. Now, Marvel should crown a new queen who is emerging pretty fast at in this spoiler revealing game!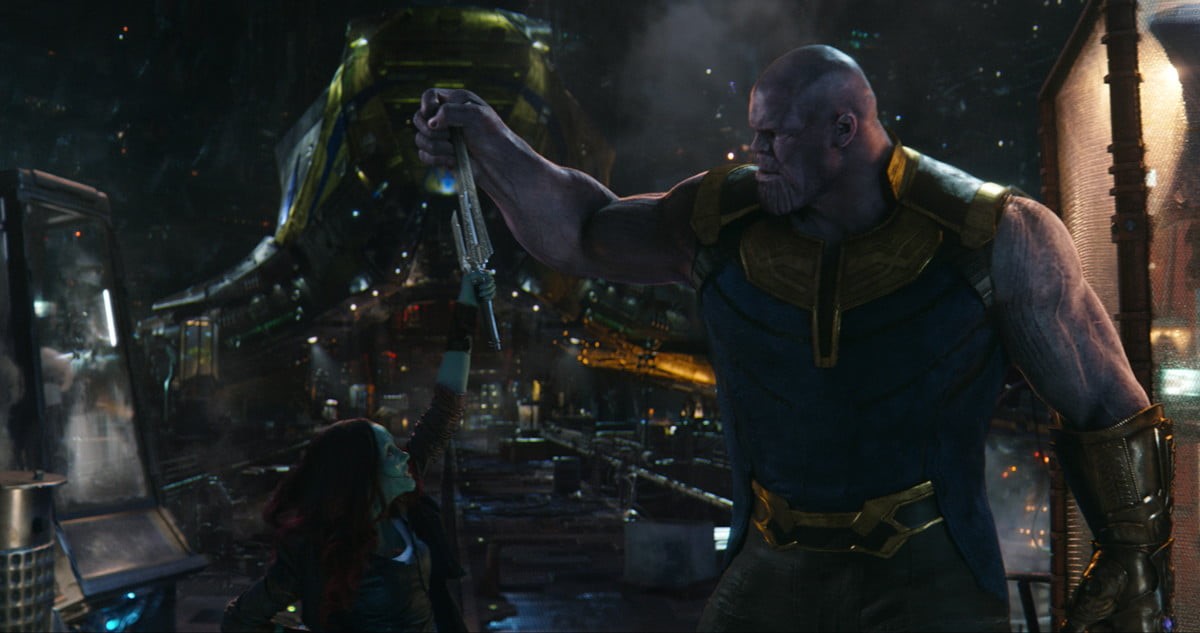 Zoe Saldana who plays Gamora in the MCU, and apparently died in Infinity War at the hands of Thanos has just found her new motivation to keep telling the fans that she is not dead and will be returning to Avengers 4.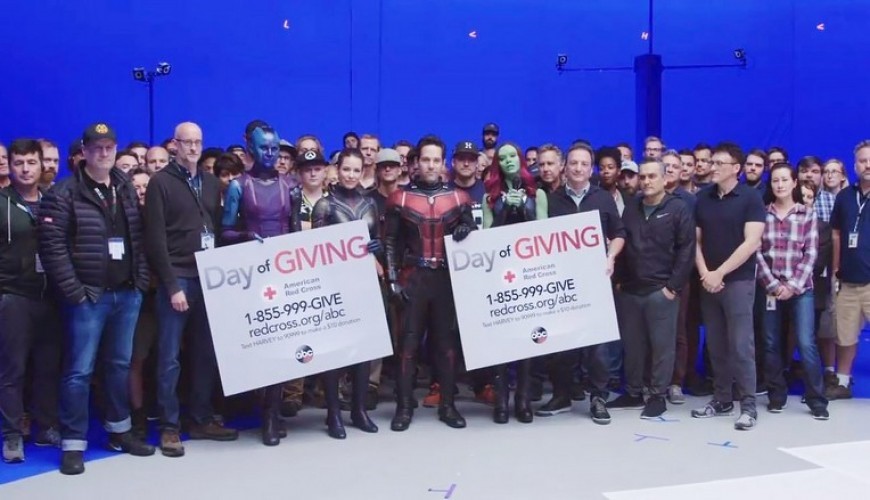 We have seen certain set photos that suggest the movie to be going back to the events of the first Guardians of the Galaxy and those set photos also had Evangeline Lilly's Wasp on set as well. So, that does give us a confirmation that these two dead MCU heroes will be returning and probably all others are coming back as well. But is it okay for Saldana to keep shoving this fact in our faces all the time?? She is sitting in the make-up chair in her new Instagram post getting ready for the reshoots of Avengers 4. Have a look: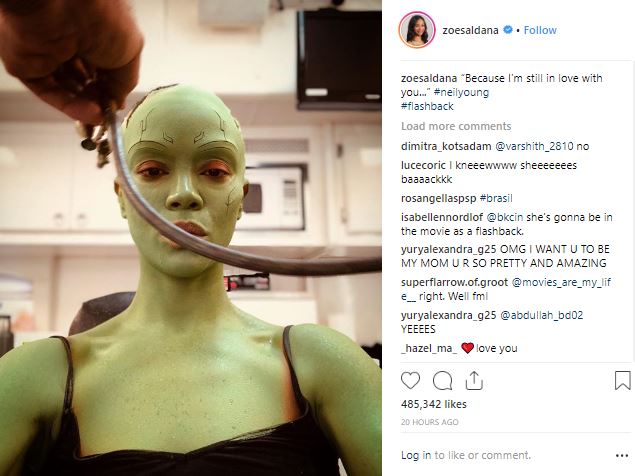 Now, this is where Drax's question completely fits in as we do need to ask "Why is Gamora" constantly posting her set images when the viewers saw her die in the first film? Doesn't Marvel care about this anymore? Are they now tired of taking actions against the ones who reveal massive spoilers? Clearly, Marvel is exhausted covering the tracks of Tom Holland and Mark Ruffalo, which is why they don't seem to care about Saldana doing the same thing. Here's the Gamora make-up video she posted on her Instagram story:
This is not the first time we are seeing Saldana do this. She already confirmed the fact that she will be returning for Avengers 4 even before Avengers: Infinity War came out. Here's what she said in an interview earlier this year:
"At least for me, it felt like a TBC, because I knew that we will have to all come back, at some point this fall, and finish up the second – the fourth installment of Avengers. So, it felt like 'See you later,' not like a formal goodbye."
Well, hopefully, we don't get any spoilers from the cast or the creatives of the film when they begin the press tour for this film. Avengers 4 comes out on May 3, and here's the official Synopsis:
"A culmination of 22 interconnected films the fourth installment of the Avengers saga will draw audiences to witness the turning point of this epic journey. Our beloved heroes will truly understand how fragile this reality is and the sacrifices that must be made to uphold it."