Movies
Avengers 4 Concept Art Showcases Thanos' New Sword Which Looks Scary As Hell  
Avengers: Infinity War was the first MCU movie where the bad guy was at the center of the plot. The Mad Titan Thanos proved that he is indeed the most dreaded and terrifying cosmic super-villain faced by Avengers in the MCU ever. He was determined and ruthless in the pursuit of his mission i.e to bring balance to the universe.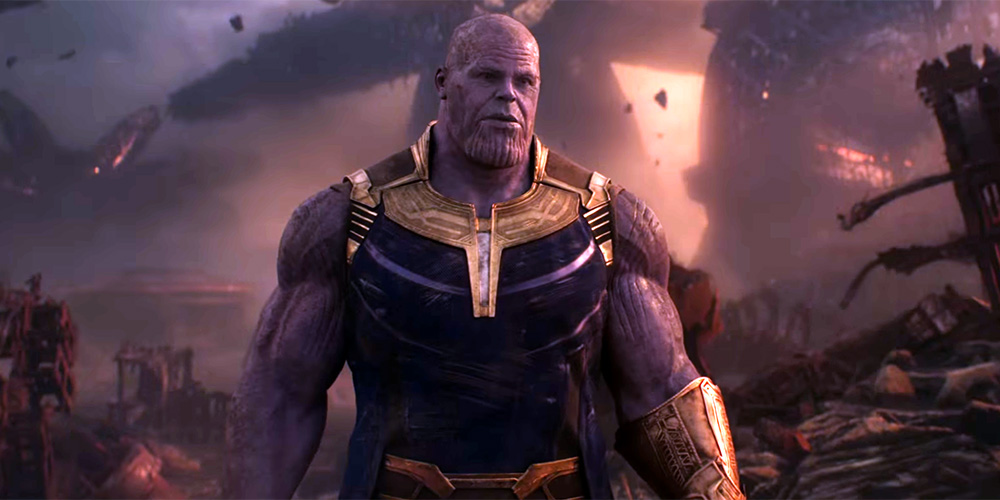 The Russos described 'Infinity War' as a heist movie where Thanos and his Black Order will collect Infinity stones scattered in different corners of the universe. Here's what they said: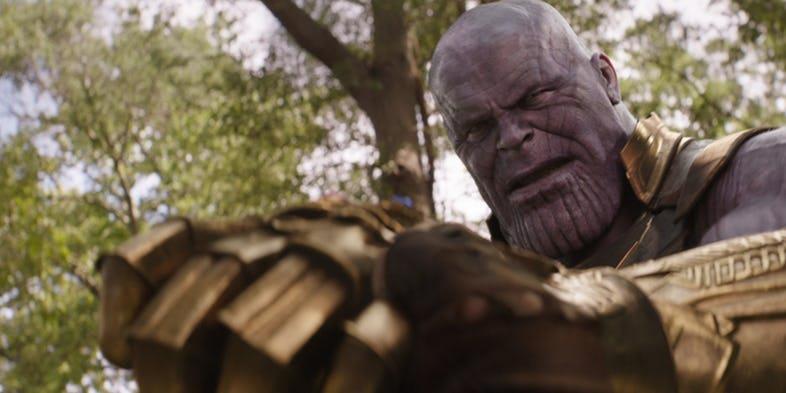 "With "Infinity War," the biggest new element to the movie is Thanos and the fact that he's entering the storytelling in a very bold, strong way, to the degree that he's almost one of the leads. We've shaped an interesting narrative around him that in some ways leans heavily on a heist film in the fact that he's going after the infinity stones in a much bolder, successful way than he has in the past. The entire movie has that energy of the bad guy being one step ahead of the heroes. We looked at a lot of movies that had that heist-style energy to them, and that brought some inspiration".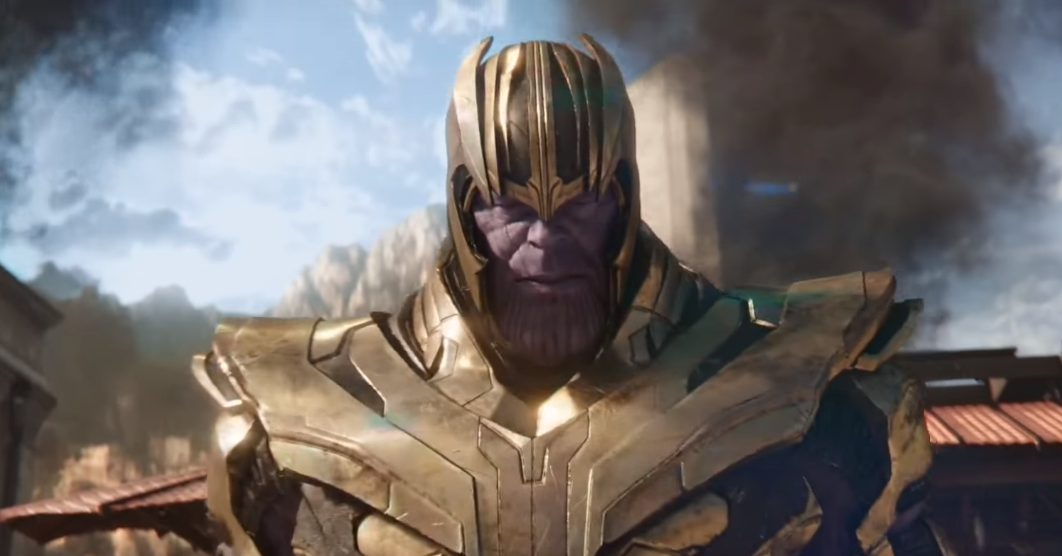 Well, Thanos did manage to collect all six Infinity stones (Power, Space, Time, Mind, Reality, Soul) and assembled them in an Infinity gauntlet that can hold the powers of six cosmic singularities controlling different aspects of the universe. He wiped out half of the universe at the snap of his fingers that led to the deaths of trillions of beings including half of all superheroes.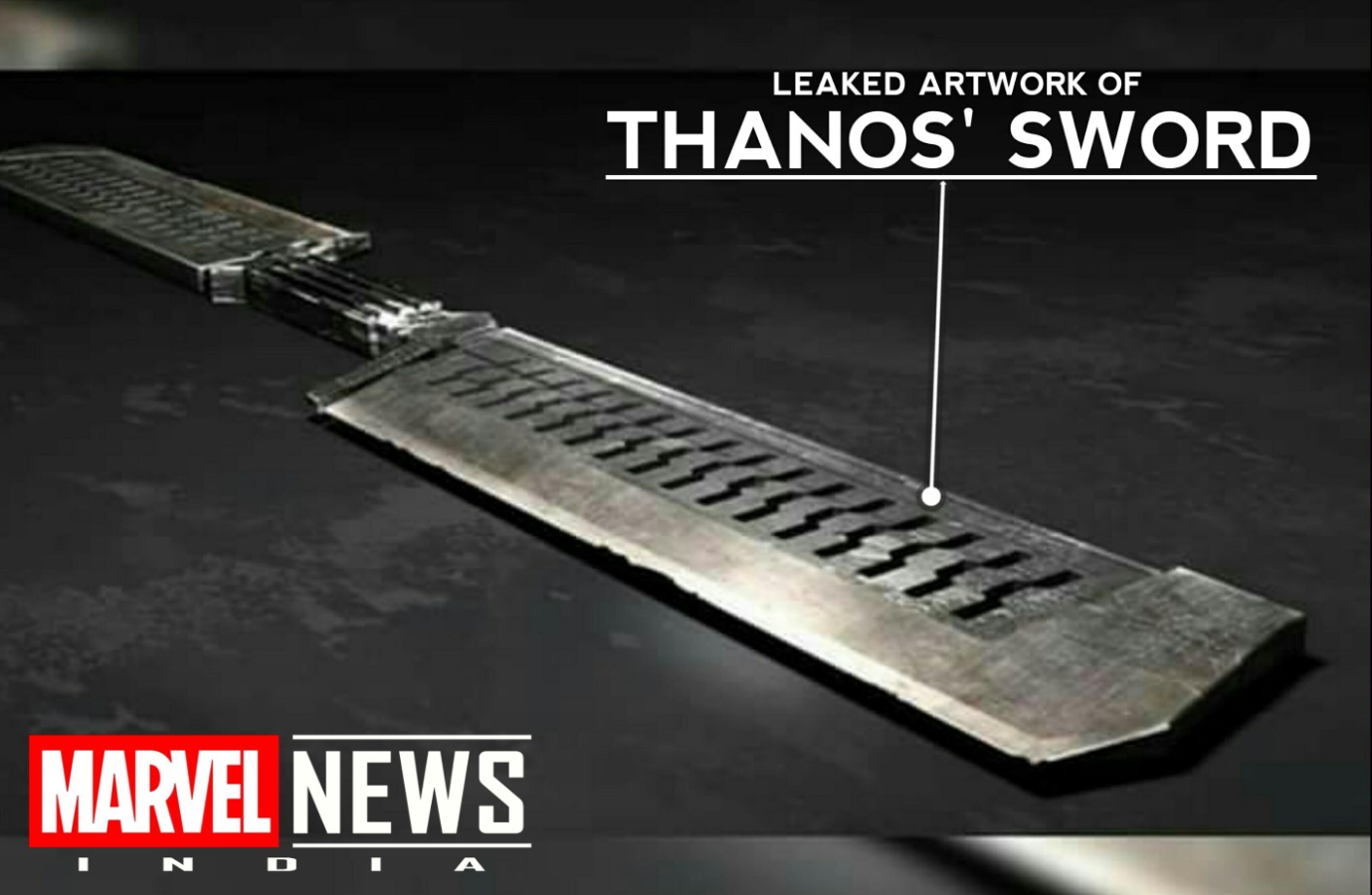 But in doing so, he hurt himself real bad and the gauntlet broke into pieces. He clearly can't use the power of Infinity stones again, if the remaining heroes succeed in their efforts to undo the damage done by Thanos. He would need a new weapon and what's better than a bad-ass sword. It's absolutely brutal with twin blades but humble design reflecting a shift in his mindset. Well, he achieved his single-minded purpose in life and is now resting in a grateful universe, but he had to sacrifice everything including his daughter Gamora to be where he is.
Well, as the credits of Avengers: Infinity War said "Thanos will return" and we are looking forward to that in Avengers 4.
"I feel like with Avengers 4, because it was made before there was any response to Avengers 3, it's really pure in that regard. The storytelling is very pure. It's without any sort of external noise creeping in at," Joe Russo told Deadline during SDCC 2018.

He added: "We've been in post-production on [Avengers 4] since the release of Infinity War and we've got some additional photography that we're doing in a month or so."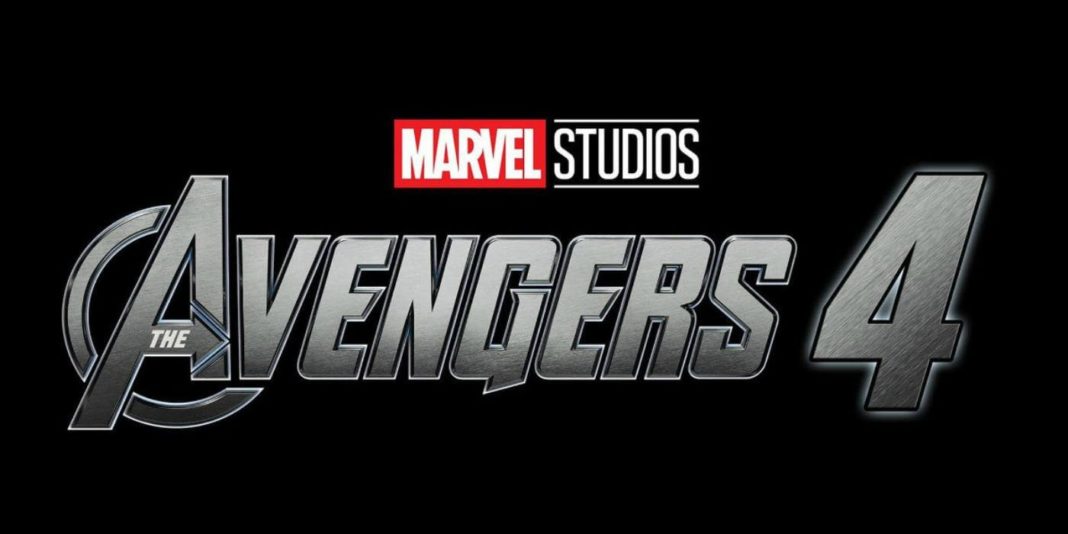 "You know, we're very proud of it. I think ultimately Avengers 4 may be our best work for Marvel. I think we've grown with every movie that we've made there. We've grown with the characters. We've grown with the cast. As filmmakers we're very happy and very excited with the movie."

"We've worked on the edit all summer," Anthony Russo recently confirmed, "and we're excited to finally get these missing pieces in the film and then we expect to be in post through the fall and winter."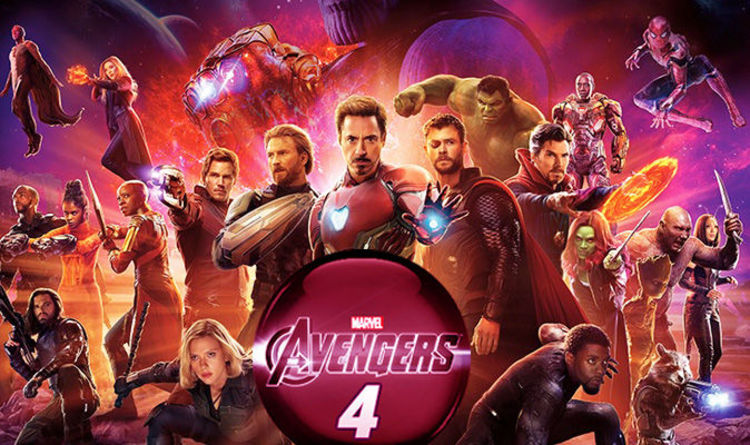 The ensemble cast of Avengers 4 is simply outstanding as Marvel has brought A-list actors under one roof including Robert Downey Jr. (Iron Man), Josh Brolin (Thanos), Chris Pratt (Starlord), Chris Evans (Captain America), Sebastian Stan (Winter Soldier), Chris Hemsworth (Thor), Tessa Thompson (Valkyrie), Pom Klementieff (Mantis), Tom Hiddleston (Loki), Mark Ruffalo (Hulk), Scarlett Johansson (Black Widow), Jeremy Reiner (Hawkeye), Benedict Cumberbatch (Dr. Strange), Benedict Wong (Wong), Tom Holland (Spiderman), Chadwick Boseman (Black Panther), Letitia Wright (Shuri), Paul Rudd (Ant-Man), Evangeline Lily (Wasp), Elizabeth Olsen (Scarlett Witch), Paul Bettany (Vision), Zoe Saldana (Gamora), Karen Gillan (Nebula), Dave Bautista (Drax), Vin Diesel (Groot), Bradley Cooper (Rocket Raccoon), Tessa Thompson (Valkyrie), Brie Larson (Captain Marvel).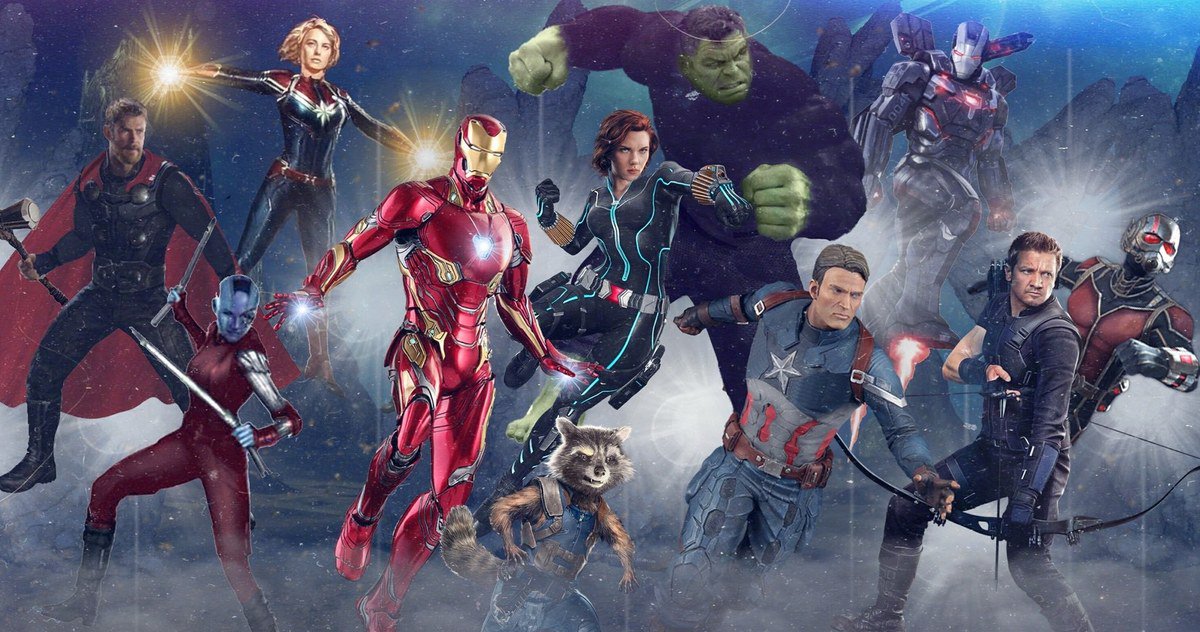 The brief movie synopsis for Avengers 4 reads:
"A culmination of 22 interconnected films, the fourth installment of the Avengers saga will draw audiences to witness the turning point of this epic journey. Our beloved heroes will truly understand how fragile this reality is and the sacrifices that must be made to uphold it."