Television
Arrowverse: New BTS Photo Givies a New Look at Ruby Rose in Batwoman Suit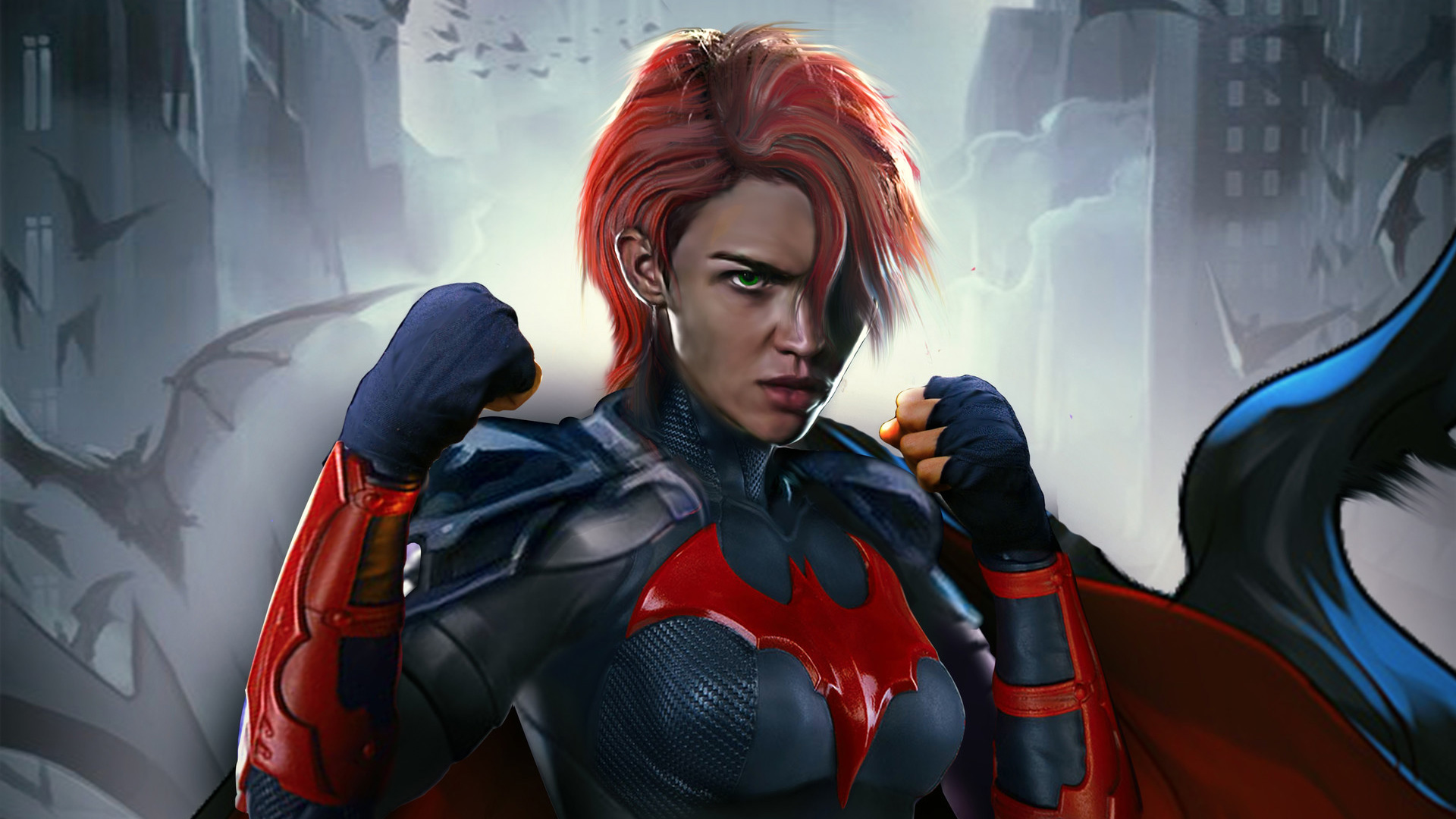 We all are really excited to see Ruby Rose in the character of Batwoman and fans sit in front of their computer every day in order to find something about the Ruby Rose Batwoman Suit. But, it was the director and producer of Arrow 'James Bamford' who posted a photo of him with Ruby Rose in the costume of Batwoman. We all know that Ruby Rose is going to make her debut in the 'Elseworlds' and a lot of expectations are in their regarding her incoming in the show.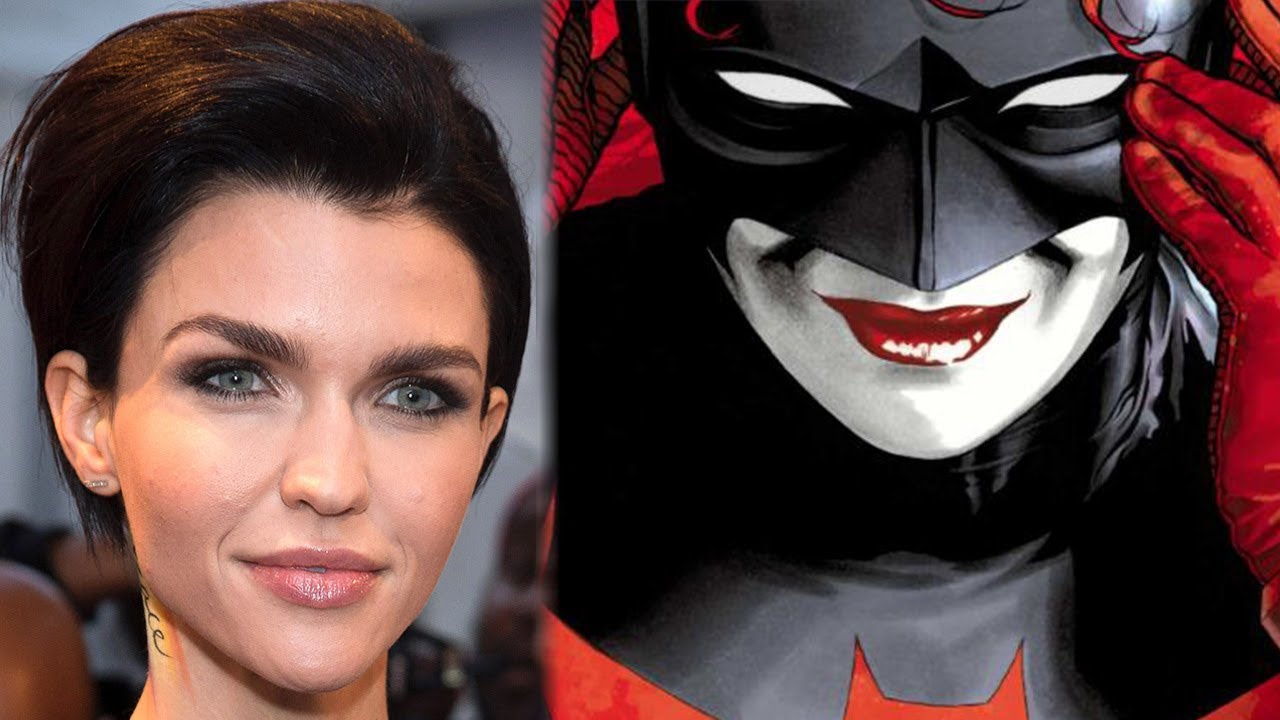 As we all know that, Batwoman is going to feature in the upcoming show of CW's Elseworlds crossover and in the picture which was shared by James Bamford we can clearly see that a lot of work has been done on the make-up table with Ruby Rose as she looks very stunning and also exactly the same in appearance of the character we have in comics. The photo is down below and you can also see Ruby Rose in the costume of Batwoman for the Elseworlds crossover.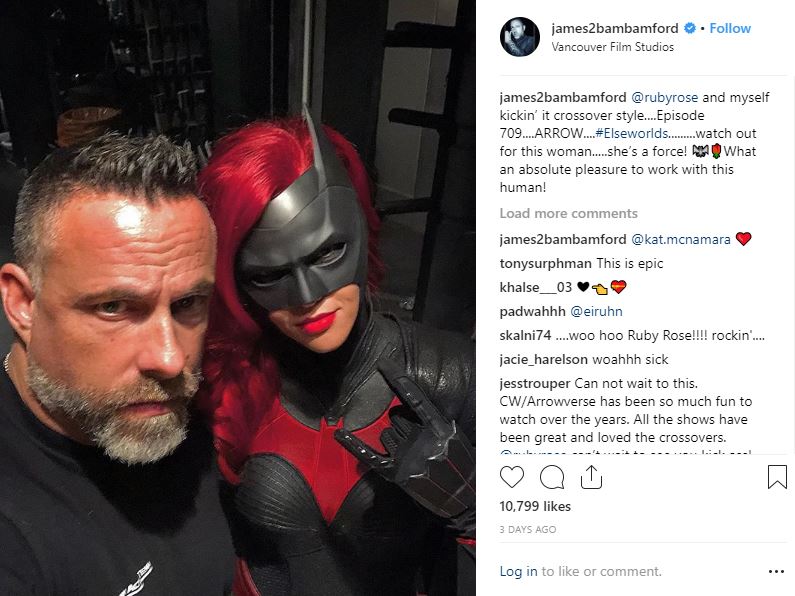 In the picture, we can clearly see that Ruby Rose is wearing a black costume which has the sign of a 'Bat' in front of her which is in red color and also has a mask which is in black color. The actress also has worn black gloves on her hands and gave a cool look in the photo with James Bamford. On the other hand, we see James Bamford in a white beard and having a sort of tough and serious look on his face.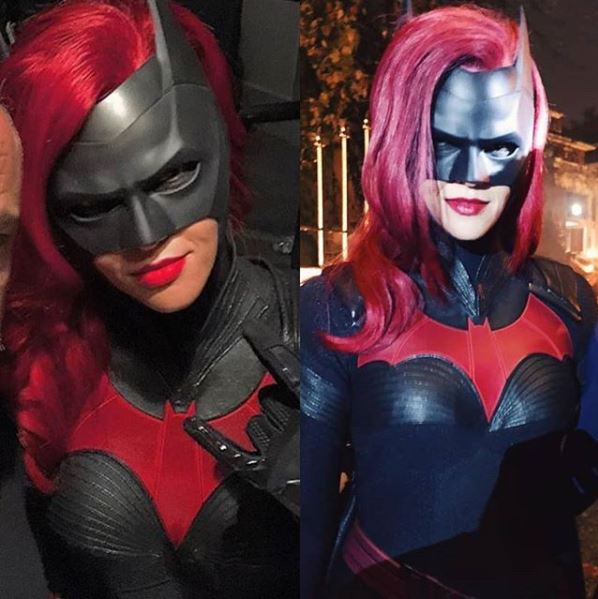 Ruby Rose who is portraying the role of Kate Kane aka. Batwoman and also looking absolutely superb in the sin of Batwoman and makers of the movie will surely not have any kind of doubts in their heads after seeing her in the costume of Batwoman as we can see that she is looking very similar to the one we have in comics.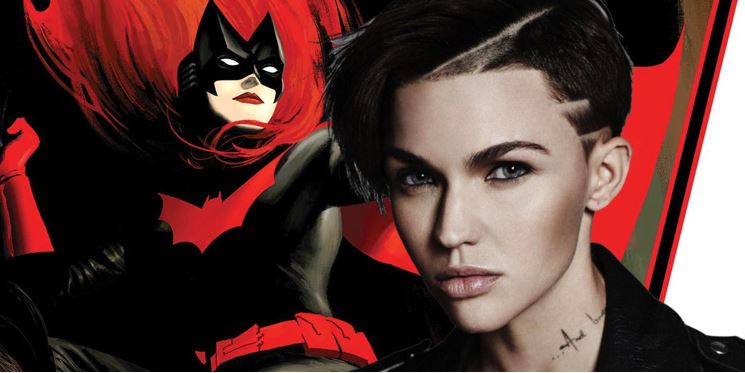 The actress has also discussed her views on the character she is playing in an interview earlier this year as she stated,
"I feel like the reason I keep getting so emotional is because, you know, growing up watching TV, I never saw somebody on TV that I could identify with, let alone a superhero, you know. I've always had this saying, well, not me, Oscar Wilde, which is Be yourself because everyone else is taken and so I always lived by that motto and then the second motto is when I came into the industry was Be the person you needed when you were younger. I feel like one motto led me to the other, and I kept crying about it… Kids (can) watch this growing up and relate to it and feel empowered and think that they can become a superhero."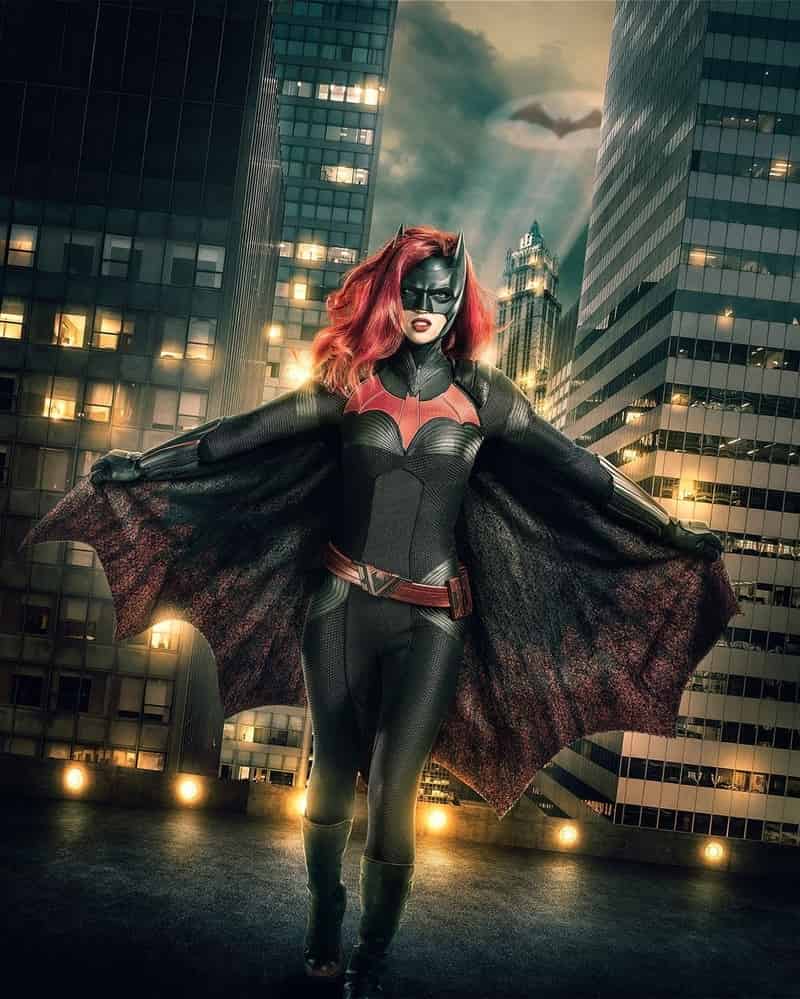 With her comment like this, we can clearly see that she is really committed to the role she is doing and there's nothing better than having an actor who is happy with the role he/she is playing because that's when he/she start thinking of giving extra efforts to that role.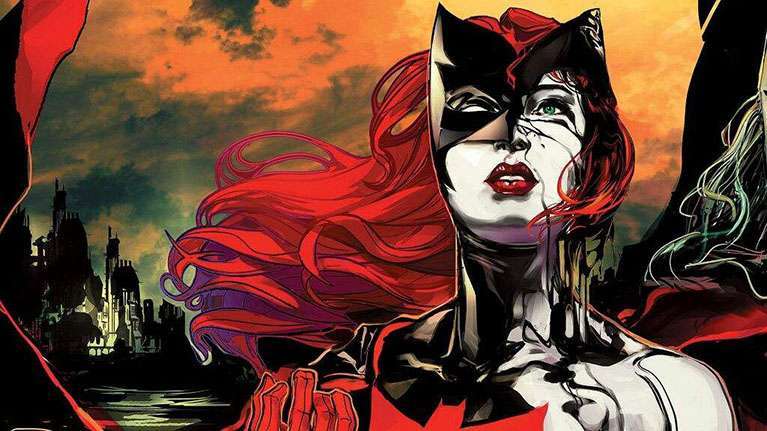 We all know what a great actress Ruby Rose is and after seeing the magic of the makeup team and also the flawless costume in the photo we are sure that she is going to win a lot of hearts after her debut for sure.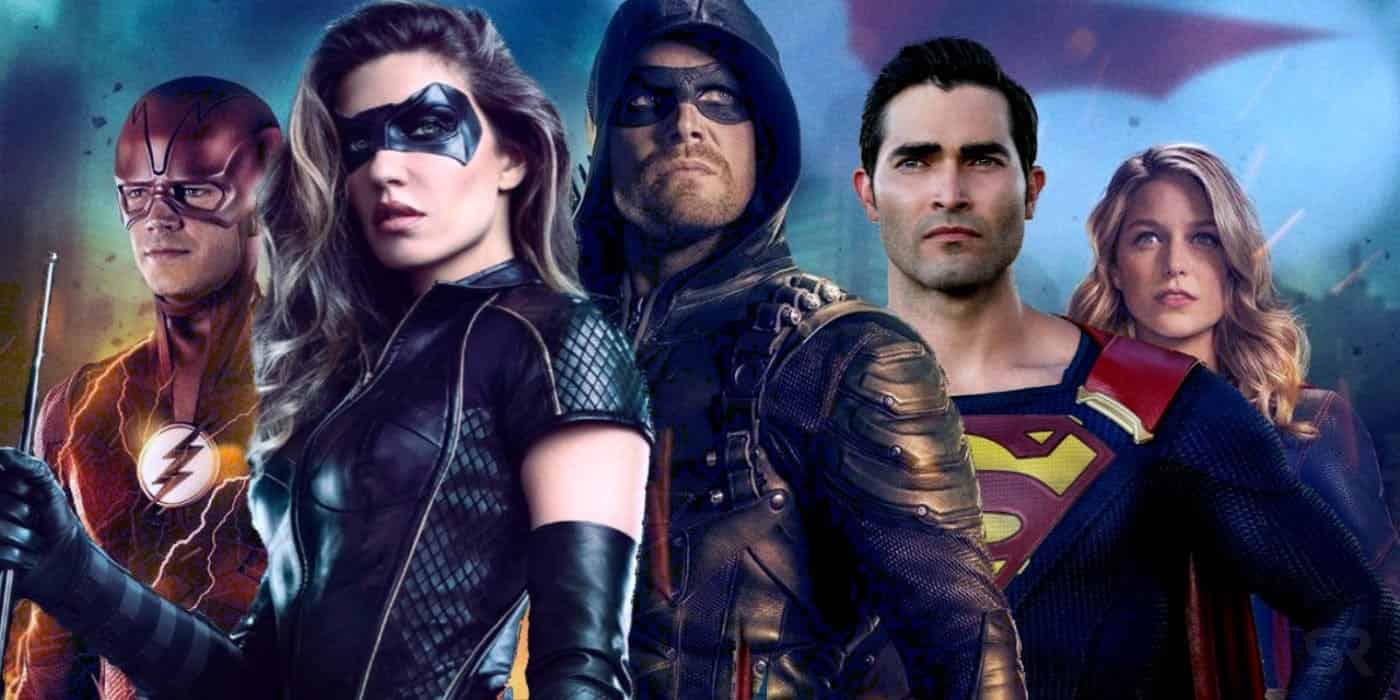 As for now, there are reports that the Crossover is going to start with a special episode of The Flash on Sunday, December 9 which will continue on Monday, December 10 with Arrow.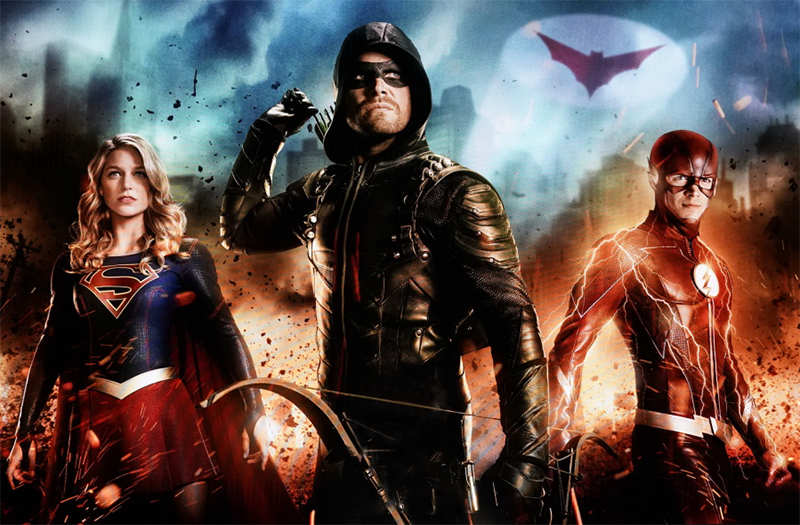 Also, it's going to end with Supergirl on Tuesday, December 11. So, a lot of things are coming for the fans of all these shows and there are huge expectations regarding Elseworlds because of the inclusion of all heroes in one frame.
What do you think about her costume in the photo? Do tell us in the comments section below.