Arrowverse Elseworlds Crossover Reveals Another Look at Black Superman Suit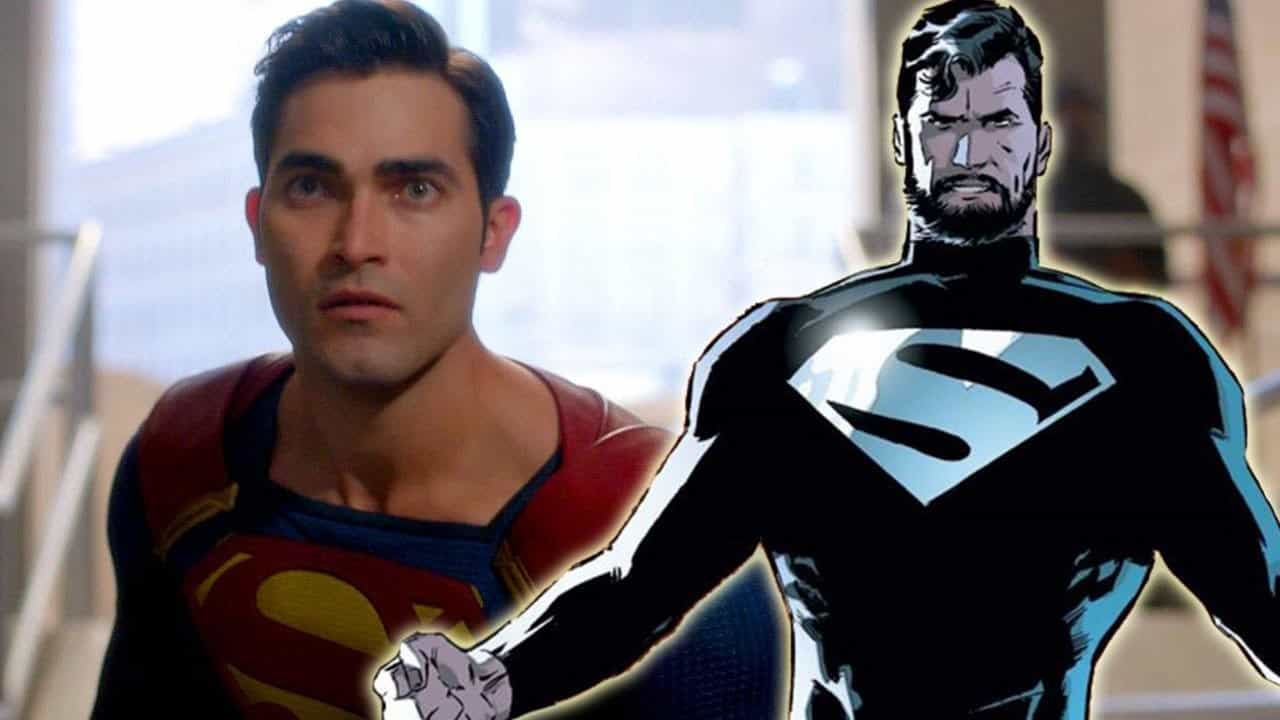 While 2019 is going to be a huge year for the comic book genre, people are actually excited about what is left to come in this year as well. First of all, we still have 2 comic book movies yet to come in the name of Spider-Man: Into the Spider-verse and Aquaman. And apart from that, the latest seasons of almost all the Superhero shows have begun. The Arrowverse shows, in particular, are causing quite a lot of hype with their latest developments, and the set photos of the Arrowverse Elseworlds crossover are actually making the headlines.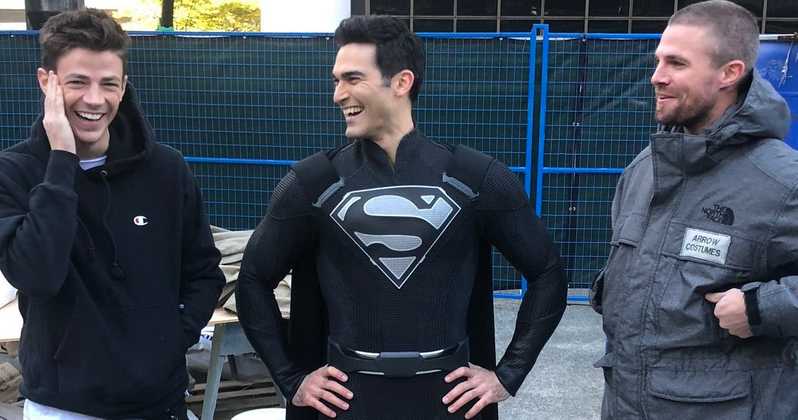 The first reveal that came from the sets of the crossover was the black suit of Superman, as you can see above. This is a pretty straight up look and we can't get a better look than this. People have a mixed reaction to this image as some find the suit to be pretty iconic and a good inspiration to what the comics have shown us, while some fans did not have a great initial reaction to this particular suit.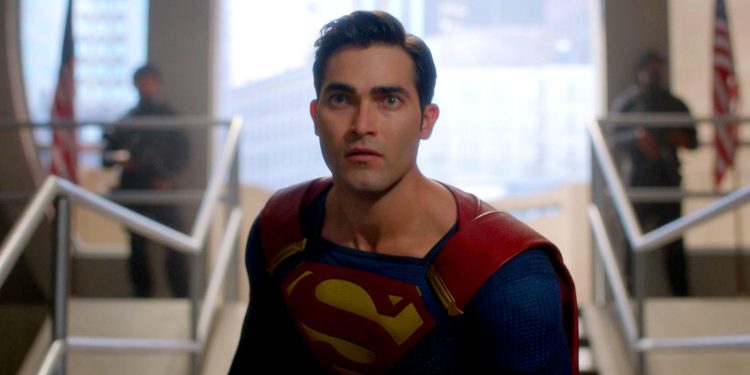 But this was the case with Tyler Hoechlin's original Superman suit as well. People hated the first look at the suit, but when it was seen in live action, people stopped judging it and actually liked it a lot.
For those who are not satisfied with this set photo, we actually have a new look at the suit through different set photos. Coming from HollywoodNorth.Buzz, the second reveal of the shiny new black suit seems pretty amazing. It is obviously an extension of Superman's trademark Red and Blue suit as all that seems to be changed here is the color. Here's another look:
The details on the suit do look pretty amazing. The belt looks awesome and it actually has a difference in its logo. Instead of the 'S' being Silver in colour which is usually the case with Superman's black suit, here the 'S' is black while the rest of the logo is silver.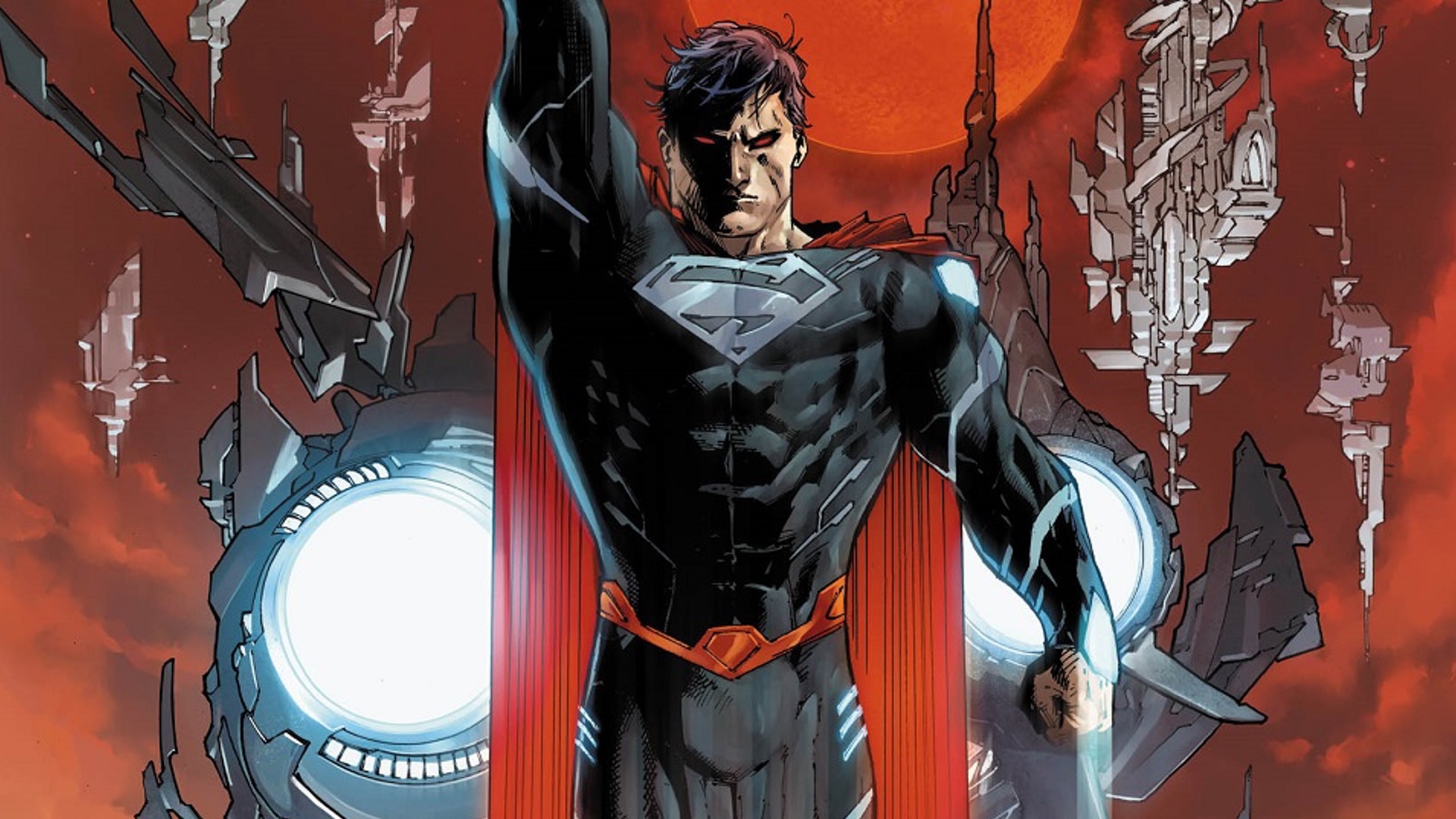 It seems unclear for now that why would Superman be wearing this suit in the crossover, but whatever the reason may be, we are totally on board for it. Here's another look at Sups:
This image, in particular, shows Superman to be attacked by an unknown individual who could really be anyone. Along with Superman, the fans could be really excited for Lois Lane to be in the crossover as well. Here's what the EPs of Supergirl, Jessica Queller and Robert Rovner released in their statement for the Arrowverse Crossover: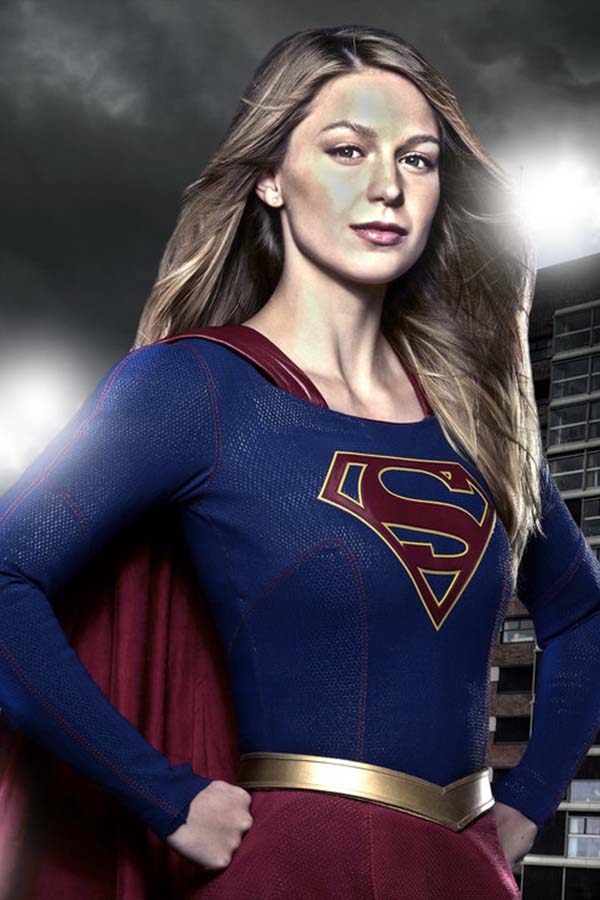 "We couldn't be more excited to introduce Lois Lane to the Arrowverse. This dogged, determined and brave reporter will make for a strong partner to Superman and amazing addition to our universe of DC characters."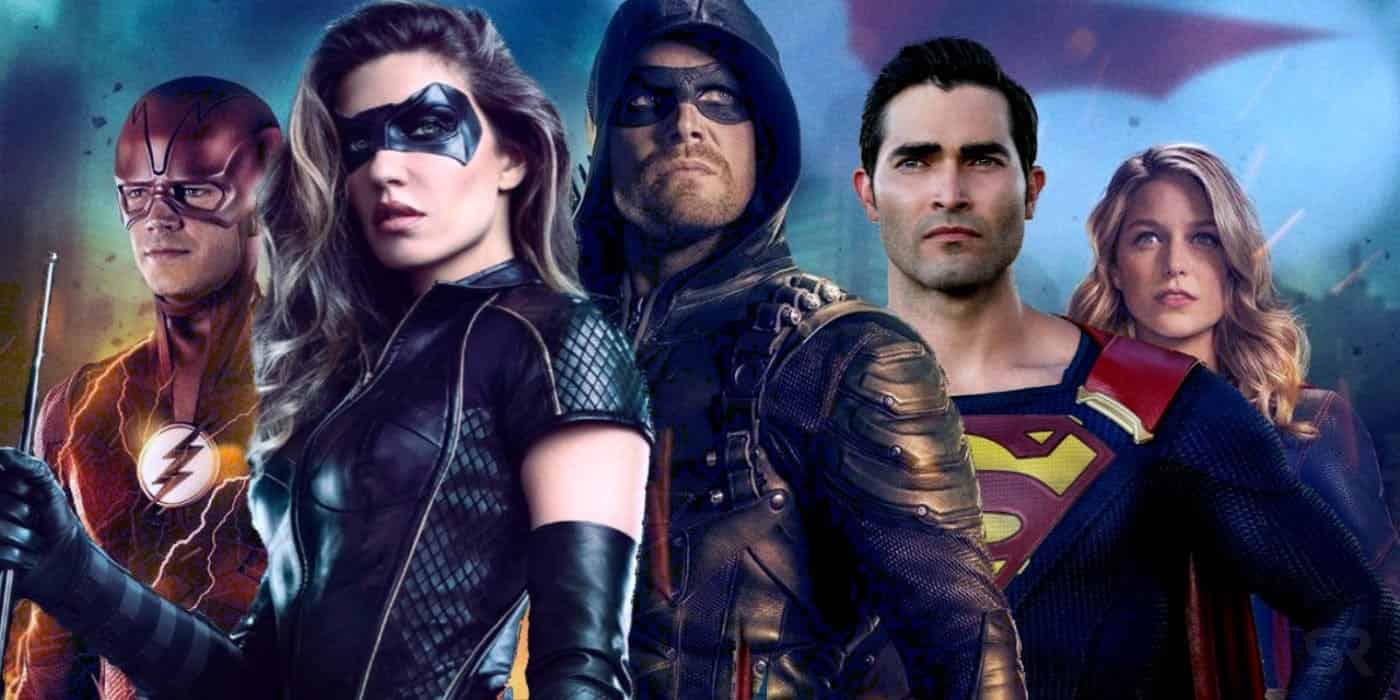 So, to do a headcount, this year's crossover would possibly feature Green Arrow, the Flash, Supergirl, Wild Dog, Mr. Terrific, Spartan, Black Canary, Killer Frost, Martian Manhunter, Superman, Felicity, Iris, Vibe, Guardian, Lois, Alex, and Batwoman.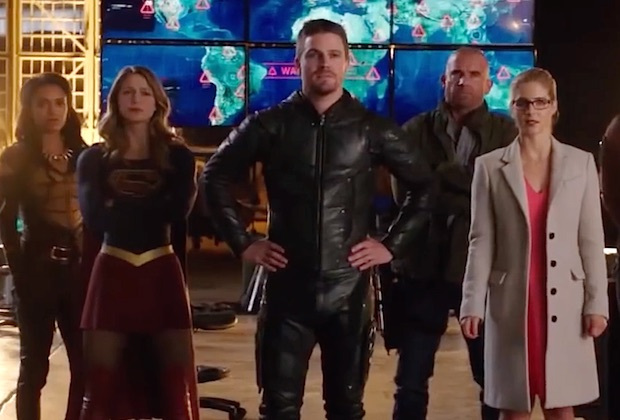 That's a pretty packed cast already and I'm pretty sure I would have missed a couple of names on the roster. Still, it is safe to say that we would probably not miss the Legends with so many people already being featured in the Crossover.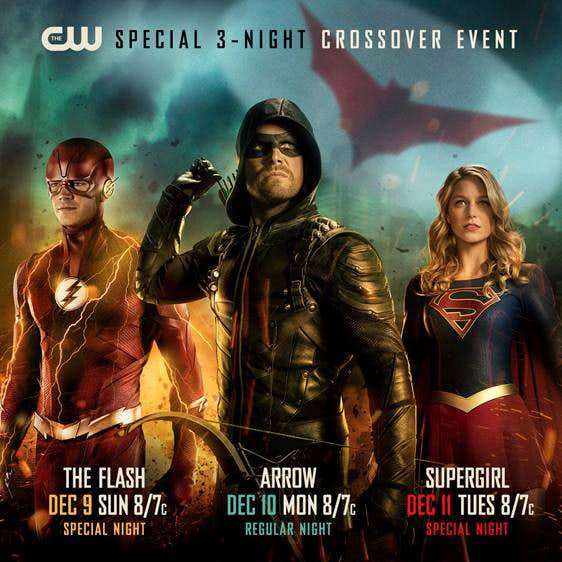 It seems that this year's Crossover is going to be the best of all as it will involve some crazy new story arcs. As the title "Elseworlds" suggests, it seems that the crossover will explore new boundaries of the entire multiverse as it brings totally altered versions of Superheroes into the picture.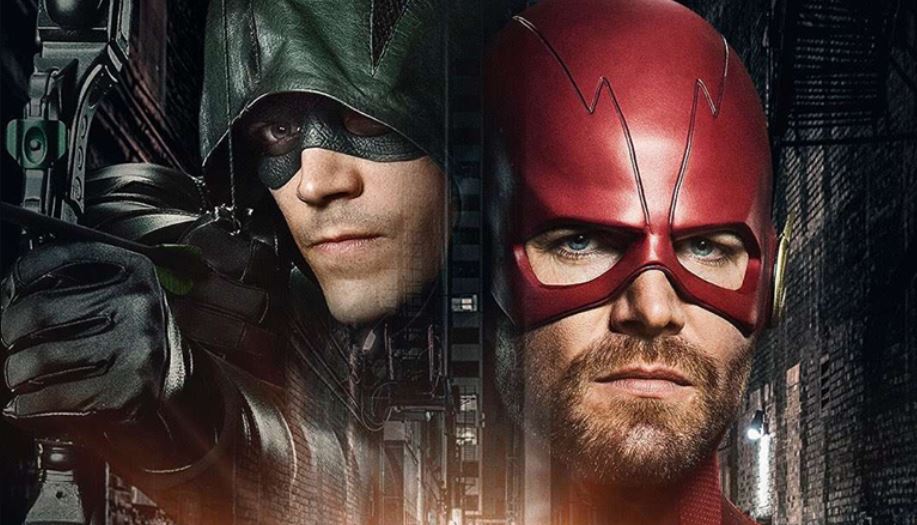 Grant Gustin is going to play the Green Arrow instead of the Flash and it is going to be totally opposite for Stephen Amell, who will be donning the persona of the Scarlet Speedster.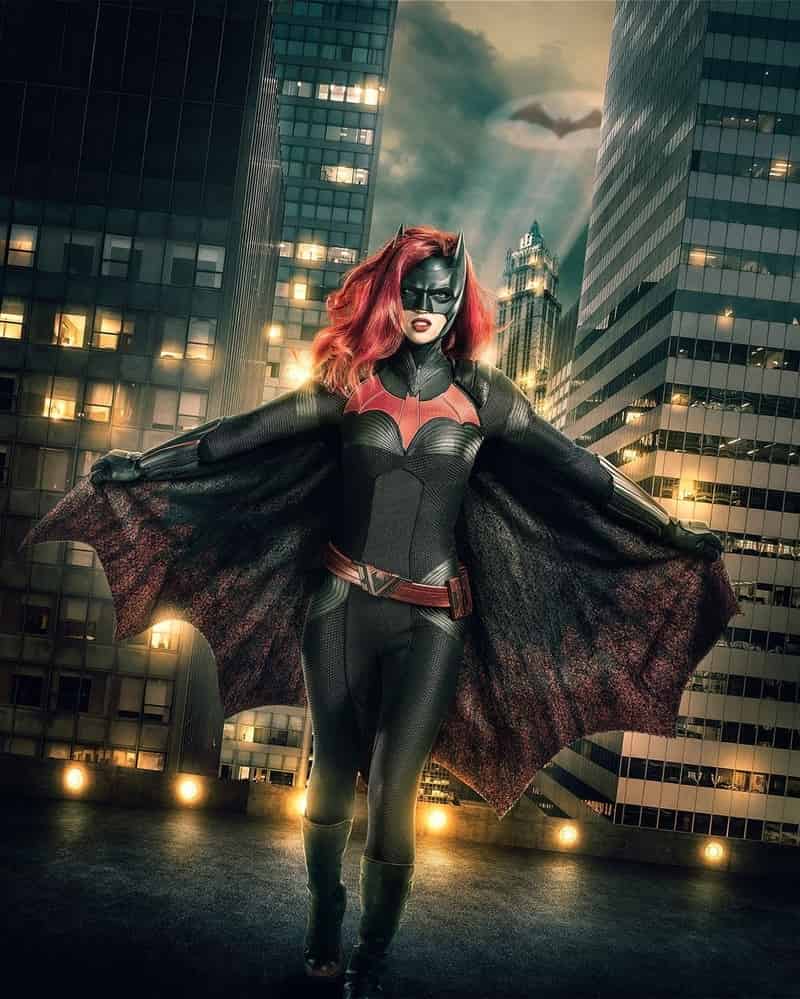 The plot of the Elseworlds crossover will have Green Arrow, The Flash, and Supergirl going to Gotham City as they learn about the evil schemes of a sinister doctor at Arkham Asylum.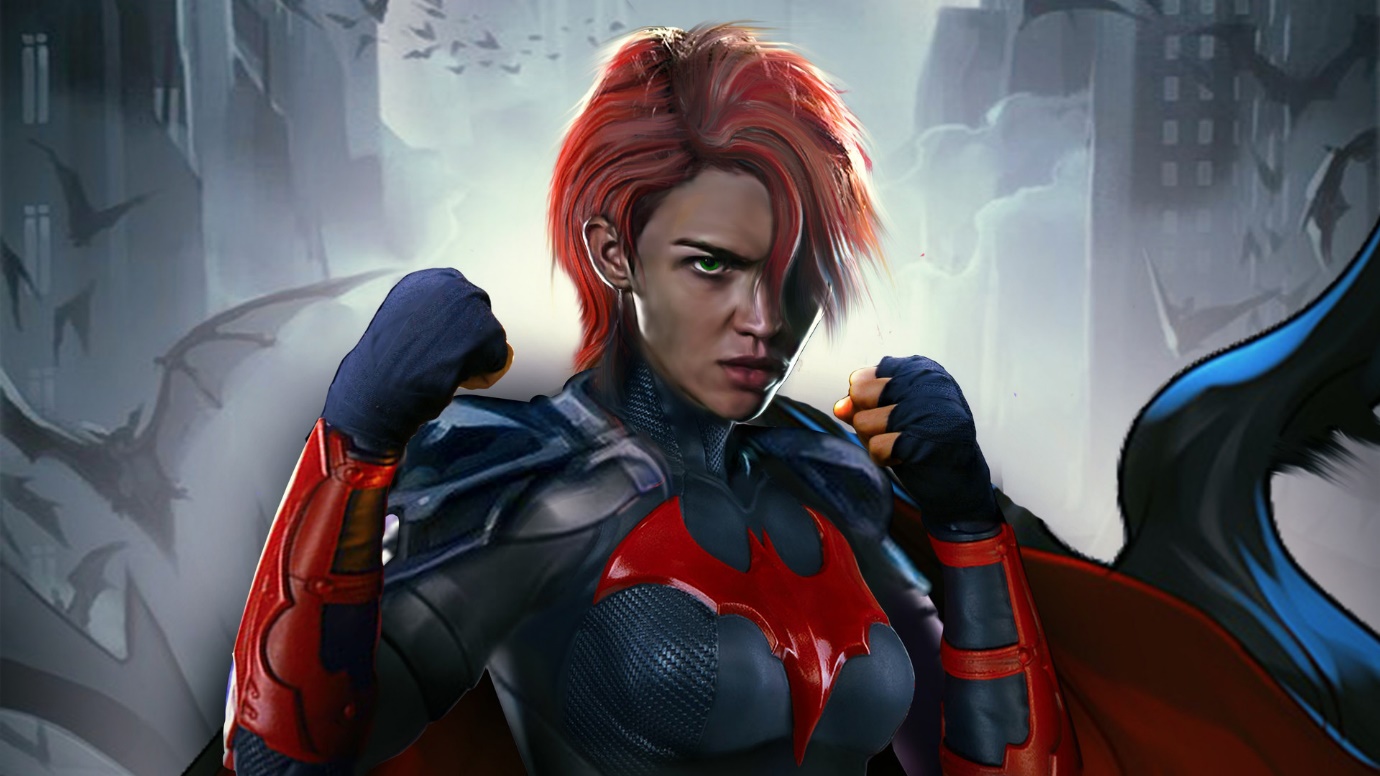 That is what will bring in Ruby Rose's Batwoman into the picture. We all are looking forward to Ruby Rose's Batwoman as this debut is supposed to spawn her own individual show on the CW Network.
The Arrowverse Crossover begins on December 9 and we just can't wait for it!
I just have the biggest passion for everything cinematic! I want to share this passion with everyone through my writing about Hollywood Movies and TV. Other than that, I am a big sports fanatic and enthusiast. I'd like to write about my favorite sports as well some day.