Movies
New 'Spider-Man: Into The Spider-Verse' Trailer Contains A Surprising Black Panther Easter Egg
'Spider-Man: Into the Spider-Verse' is an upcoming American 3D computer-animated superhero film based on the Marvel Comics character Miles Morales/ Spider-Man, produced by Columbia Pictures and Sony Pictures Animation in association with Marvel. It's the 7th consecutive entry into the Spider-Man film series. The film is set in an alternate universe form Sony's other Spider-Man properties but introduces a shared multiverse. The film is directed by Bob Persichetti, Peter Ramsey, and Rhodey Rothman, screenplay by Phil Lord and Rothman and story by Lord. It stars Shameik Moore as Morales alongside Hailee Steinfeld, Mahershala Ali, and others. In the film, Morales becomes one of many Spider-Man.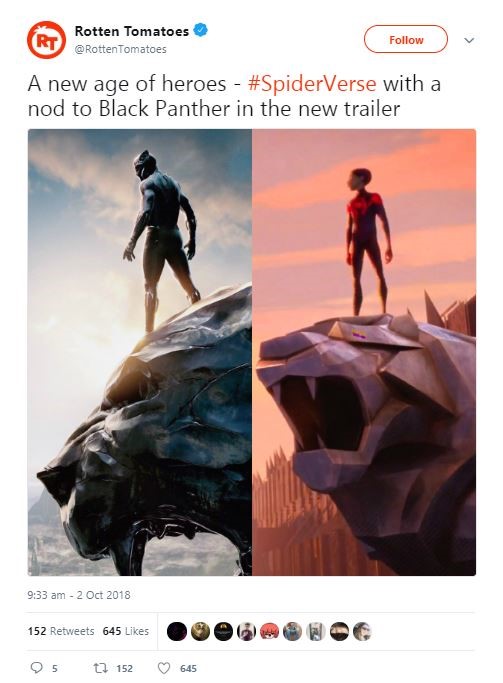 So, the second trailer of Sony's animated feature has been released and has given Marvel fans a cheer and also reveals a big part of the story. There are also some notable Easter eggs in the trailer of the animated movie. One of the most notable eggs about which everyone is talking is the one in which Miles Morales found a perch which seems to be related to the marketing of Black Panther from Marvel Studios.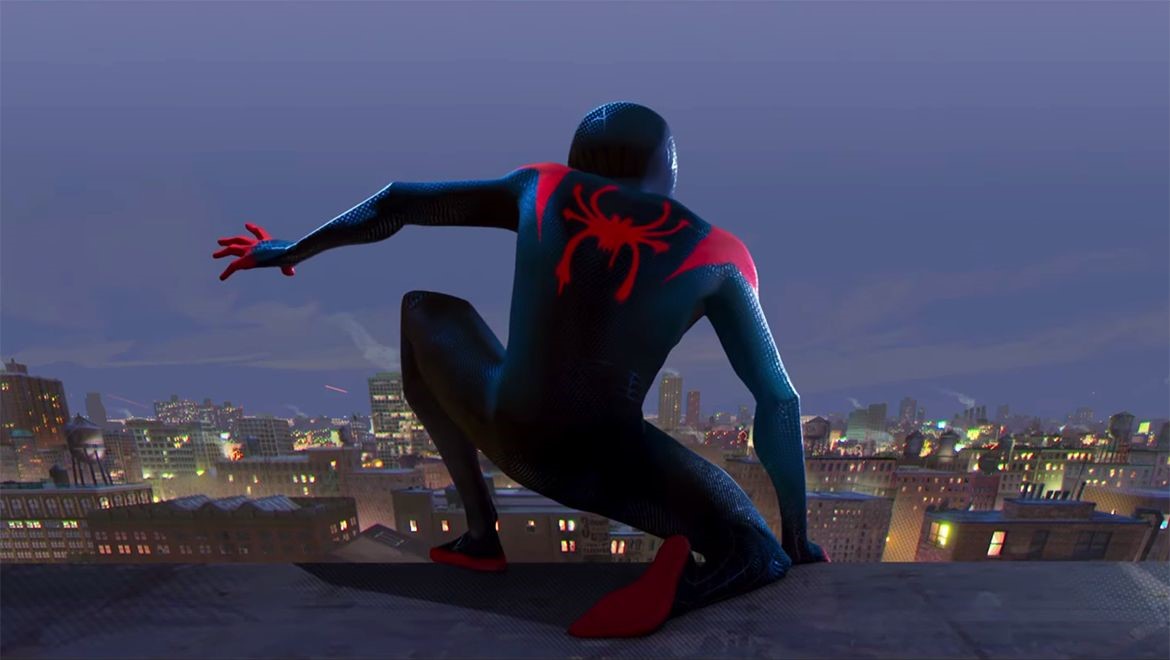 As we can see that Miles Morales (voice by Shameik Moore) is standing on the top of a statue in his other NYC's dimension where he trenched a name tag which displays his name humorously and after applying that sticker, Miles just stands up to take the position in which we have seen King T'Challa many times on the official one-sheets for his movie Black Panther.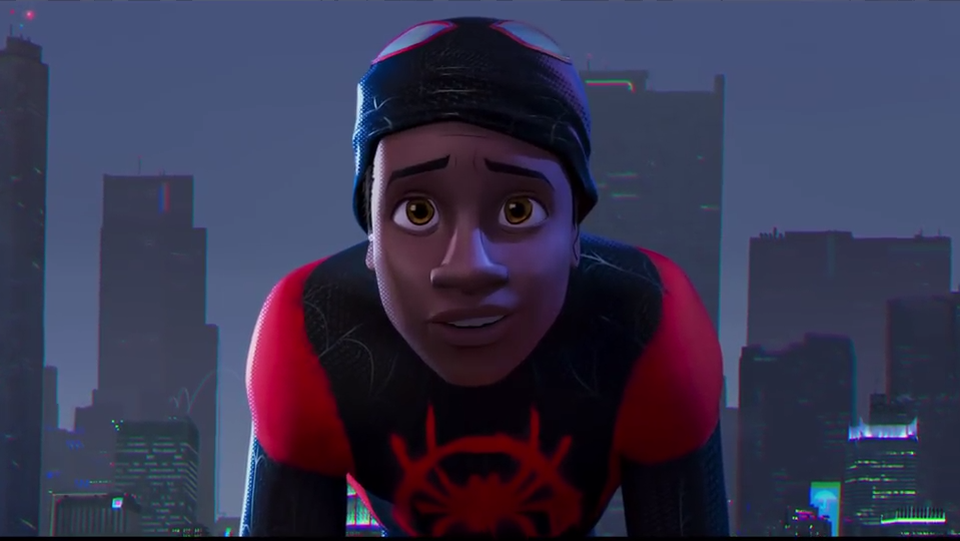 Miles Morales is juggling his life between being a high school student and being Spider-Man. However, when Wilson 'Kingpin' Fisk uses a super collider, another Spider-Man from another dimension named Peter Parker accidentally winds up in Miles' dimension. After that, Peter trains Miles to become a better Spider-Man and is soon joined by four other Spider-Men from across the Spider-Verse, including Gwen Stacy, Spider-Man Noir, Peni Parker, and Spider-Ham. As all these clashing dimensions start to tear Brooklyn apart, Miles must help the others stop Kingpin and return everyone to their own dimensions.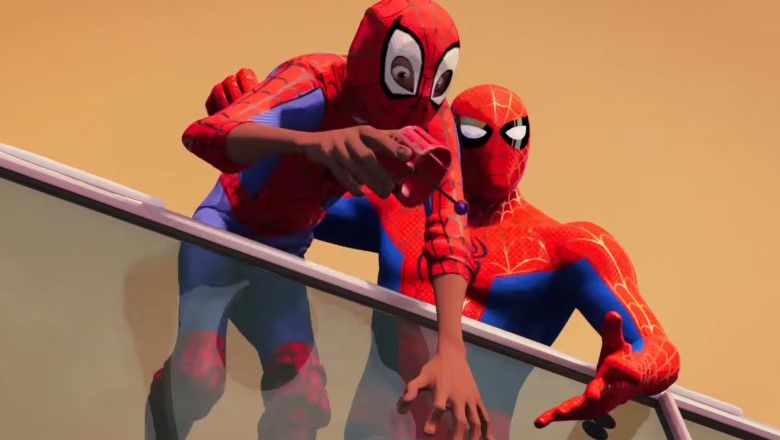 The official trailer of the movie was released online at the start of June 2018 and was praised by Chaim Gartenberg of The Verge for its absolutely gorgeous art style. He also highlighted the non-Peter Parker Spider-Man featured in the trailer, namely Miles Morales and Gwen Stacy. For Cartoon Brew, Amid Amidi praised the trailer for focusing on drama rather than action, and for seemingly targeting 'a slightly hipper, more urban, and teen-oriented crowd feeling that animated films were usually focused on pleasing 'all-ages, all audiences' which market this film as a radical change for United States feature animation.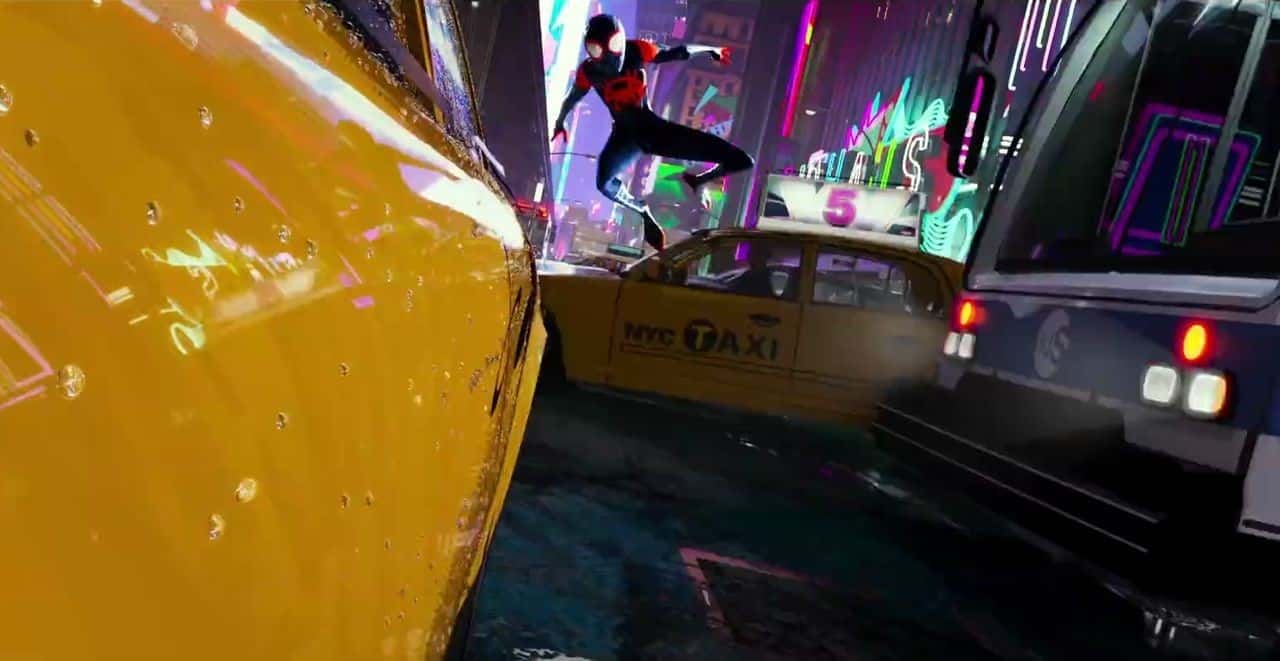 The trailer generated 14 thousand conversations across social media platforms within a day of its release, and in just three days, it has been viewed 44 million times making the film one of Sony's most viral alongside Sausage Party (2016). In August also, the directors of the movie were focused on completing the film but acknowledged that the introduction of the Spider-Verse in the film created the potential for many different stories to be told moving forward depending on the success of this film.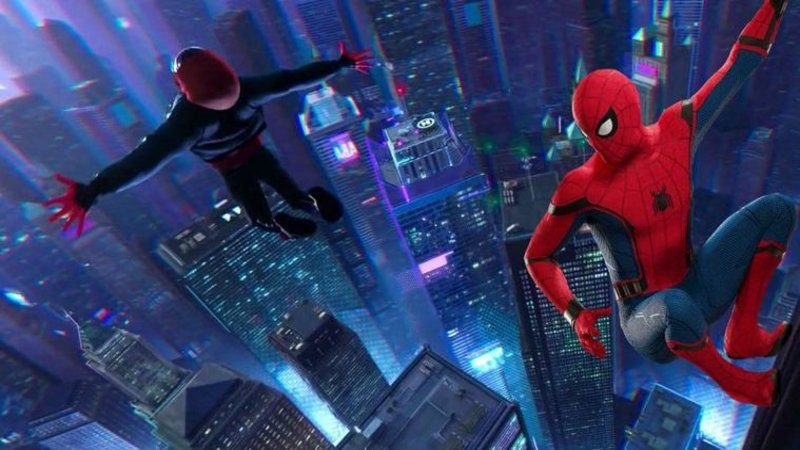 If we take a look in the casting of the movie then Shameik Moore was cast as Morales in April 2017, alongside Live Schreiber as the film's unspecified main villain. A month later, it was Mahershala Ali and Brian Tyree Henry joined the cast as Morales's uncle Aaron Davis and father Jefferson Davis respectively. That December, Miller revealed that an adult Peter Parker would appear in the film, as a mentor to Morales, and Jake Johnson was announced as the cast in that role on April 2018.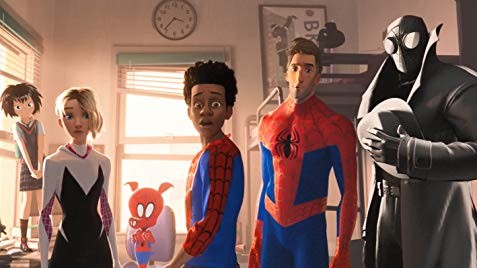 In June, Sony confirmed the full cast of the film. Schreiber revealed to be voicing for the character of Kingpin. Announced as joining the cast then were Hailee Steinfeld as Spider-Gwen, Luna Lauren Velez as Morales's mother Rio, and Lily Tomlin as Parker's Aunt May. The big surprise came when it was Nicolas Cage who was selected for voicing the character of Spider-Man Noir, and John Mulaney and Kimiko Glenn were announced as voicing Spider-Ham and Peni Parker, respectively.
The movie is scheduled to be released on December 14, 2018.