Spider-Man: Far From Home – Set Photo Leaks The New Spidey Stealth Suit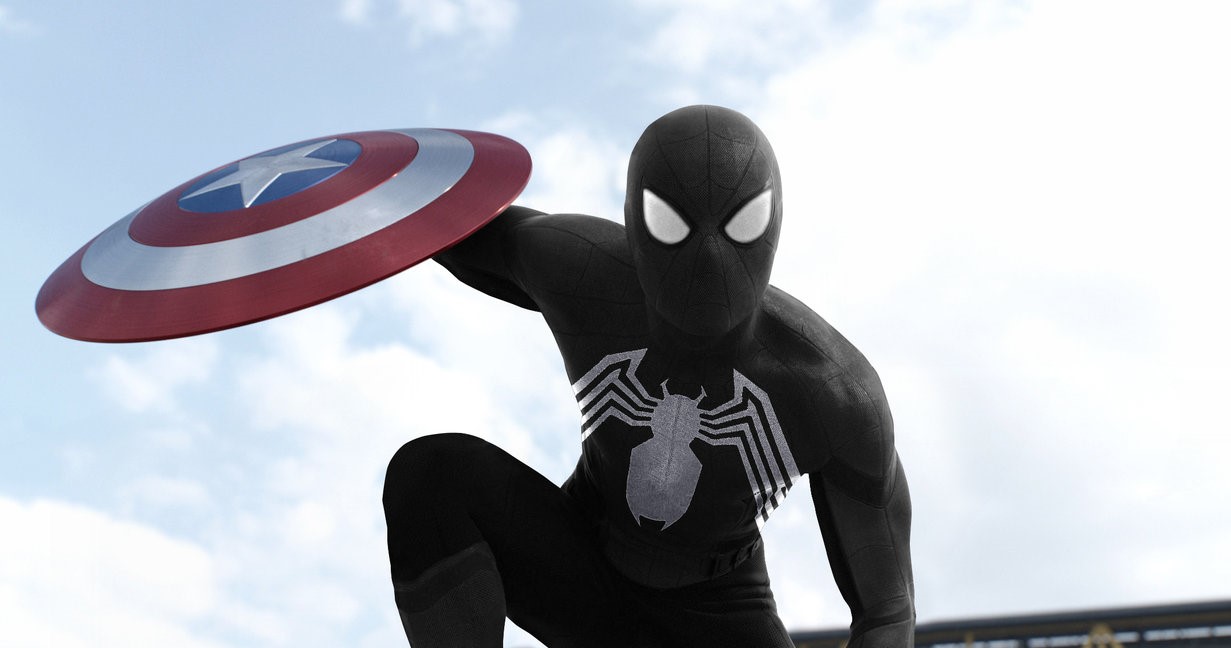 Spider-Man: Far From Home is on its way and it is going to bring us quite a lot of goodies. It will introduce us to the new era of MCU movies where things are going to be totally different from what they have been till now. Avengers 4 is going to be a game-changing event, but the most important thing it will do is bring back the disintegrated Avengers who are supposed to be permanently dead but also continue to appear in upcoming MCU movies (quite a dilemma huh!).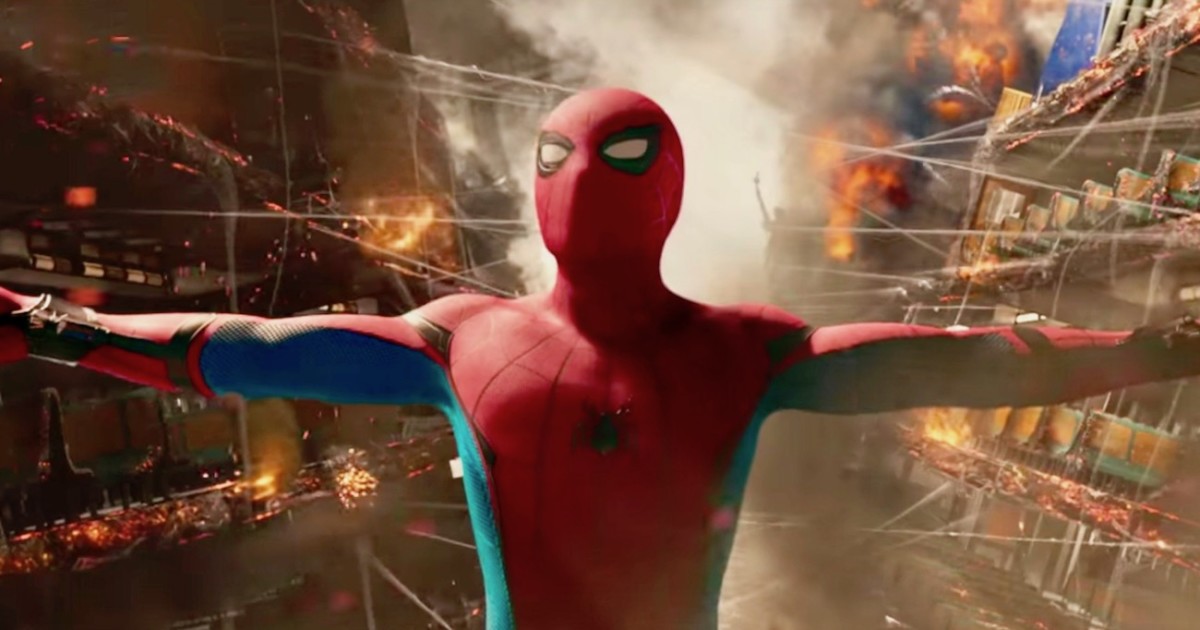 Kevin Feige mentioned last year that Spider-Man: Far From Home will take place just days after the events of Avengers 4, and for quite a while, we have known for a fact that the film will be taking things to a whole new level. Peter's secret identity will be more vulnerable this time around, as Spider-Man traveling to Europe along with Peter is going to be a coincidence that many people may not believe. Honestly, this has us all very optimistic as Spider and New York go hand in hand and Spidey 2 will take Peter far from home to Europe where is going to be out on his summer vacation.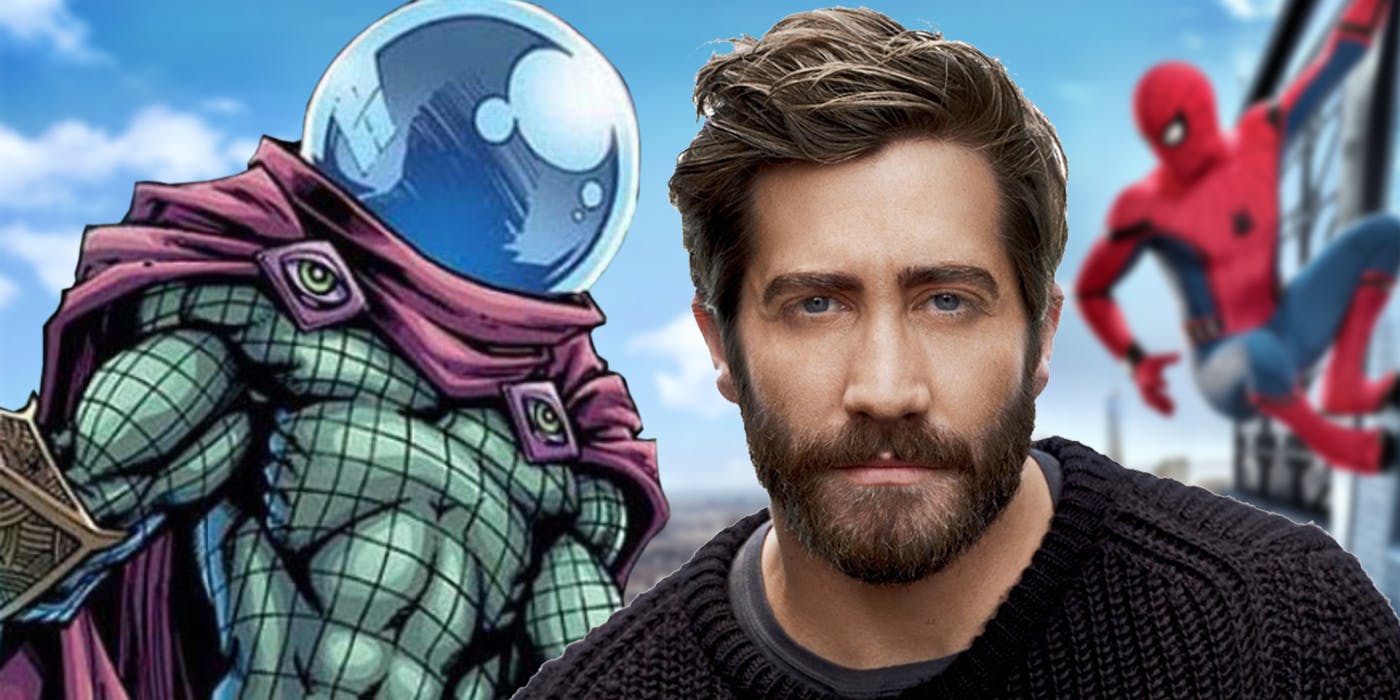 Peter is not going to be alone on his summer vacation as his friends from school are going to accompany him. It is going to be an insane adventure as Peter is gonna go up against many villains including Jake Gyllenhaal's Mysterio all across Europe.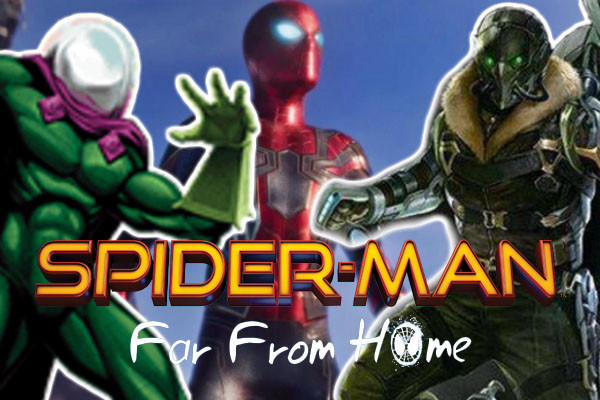 The film will be very villain heavy as it will probably set up the Sinister Six for the third and presumably final Spider-Man film in the "Home" Trilogy. Along with Gyllenhaal's Mysterio, it has been rumored that Molten Man, Hydro-Man and Chameleon will be a part of the film. Also, it would be understandable if the Vulture returns towards the end of the film, and we might even get the glimpse of Mac Gargan aka Scorpion, set up by Homecoming.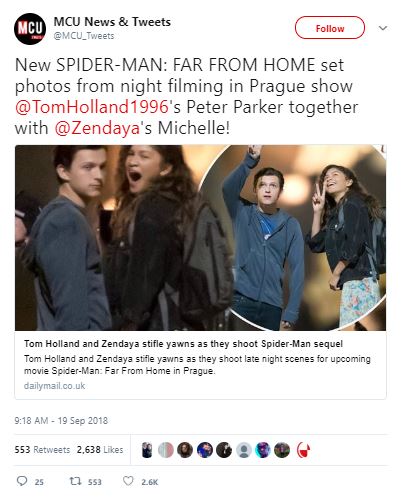 The recent set photos gave us the first look at Zendaya who plays Michelle/MJ in the MCU. The film is currently shooting in Prague, and a set photo of a Giant Wheel recently hit the net. Sources claim that a major action sequence is going to take place on this particular set, and Mysterio, the illusionist is actually going to turn as big as the Giant wheel shown below: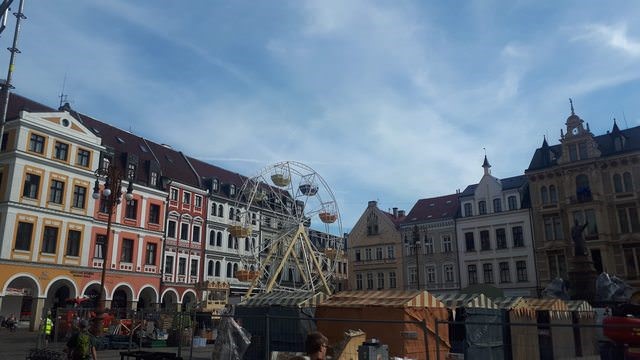 A while ago, the costume designer of Spider-Man: Homecoming recently had an interview with India West, and he did mention that we will be seeing major changes upon the spider-suit in Spider-Man: Far From Home. He said: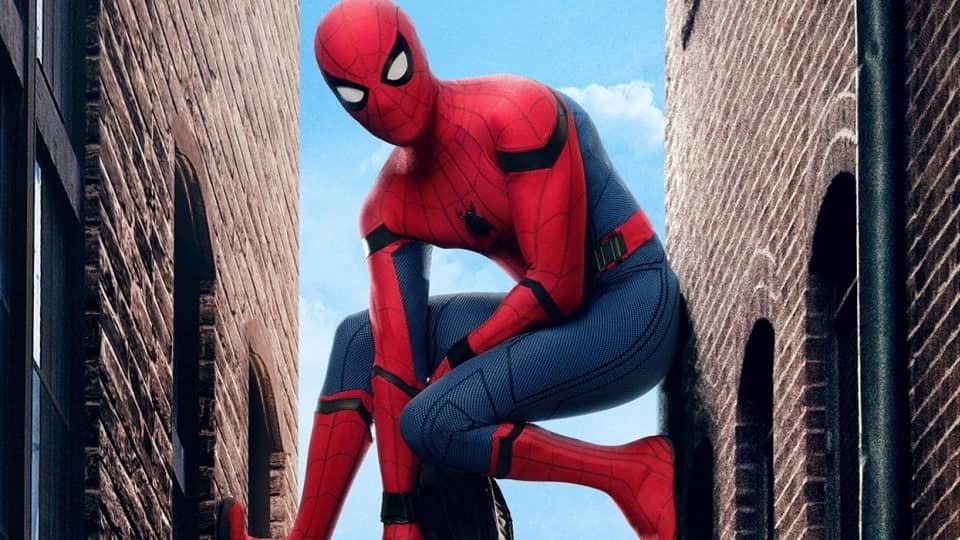 "I am not actually working on that film, but the costumes will have very big changes because, in the film, Spider-Man becomes more like man and not teenager."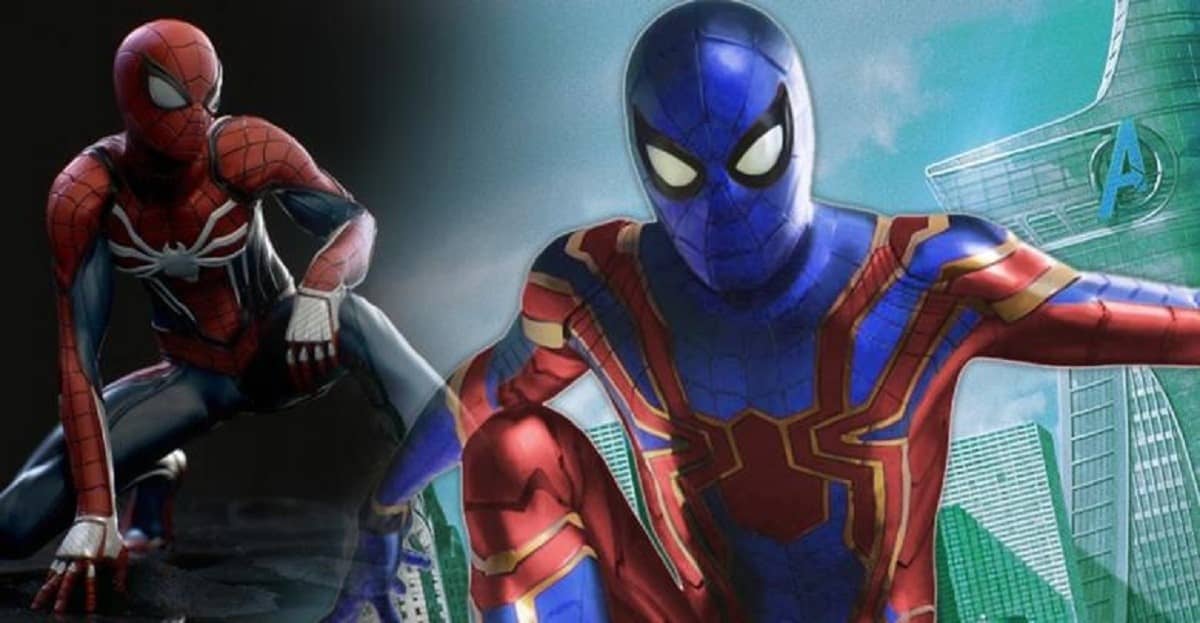 We could imagine that Spidey will obviously be done wearing the Iron Spider suit and will probably be back to wearing his Homecoming suit. But it seems that a new evidence has shown up which proves the statement of the Homecoming costume designer right. A new set photo which has been tweeted by user @DailySpidey showcases what we are calling the Spider-Man stealth suit. Have a look: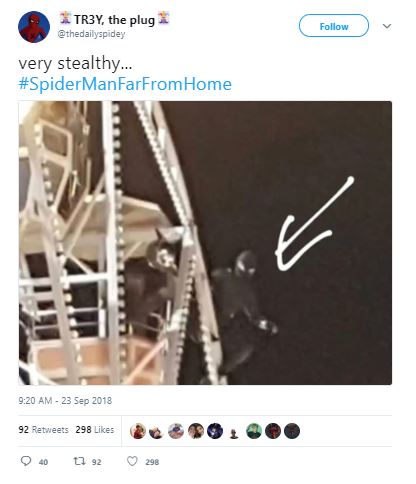 It is apparent that the suit is black in colour by that does not mean that it is the Venom suit. Just kill that thought before it even originates in your head. But a black Spider-suit used for stealth missions will obviously look cool on screen. It will be a nod to the Black suit from the comics and even the recent Spider-Man game launched by Sony. Let's just hope that we do get to see a Black suit as teased in this image. Hopefully, there are even more suits in the film!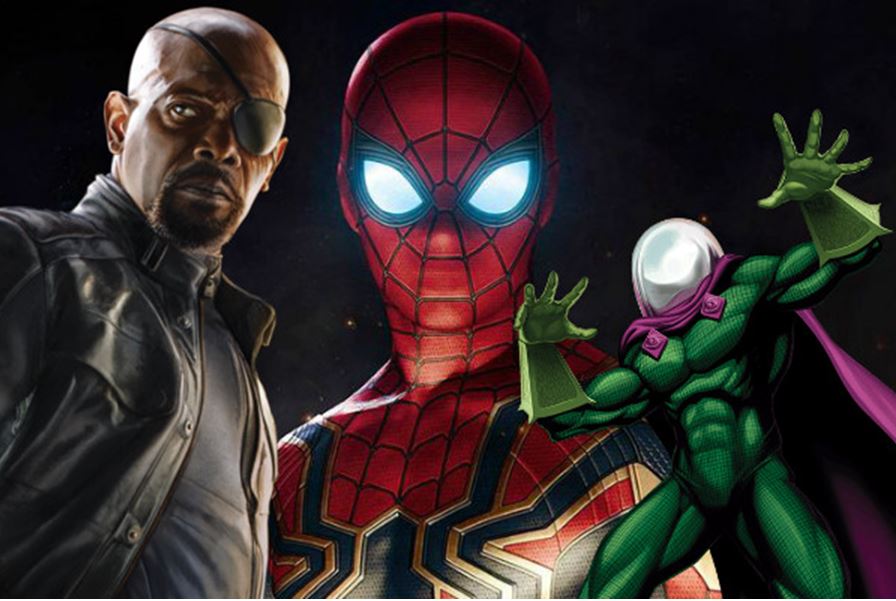 Spider-Man: Far From Home comes out on July 5, 2019 and it is going to star Tom Holland (Peter Parker / Spider-Man) Marisa Tomei (May Parker), Jacob Batalon (Ned), Tony Revolori (Flash Thompson) Zendaya (Michelle Jones), the Deli Owner from Homecoming, Michael Keaton (Adrian Toomes / Vulture), Jon Favreau (Happy Hogan) Samuel L. Jackson (Nick Fury), Cobie Smulders (Maria Hill), Jake Gyllenhaal (Quentin Beck / Mysterio), JB Smoove (possibly as J. Jonah Jameson) and Numan Acar (possibly as Dmitri Smerdyakov / Chameleon).
I just have the biggest passion for everything cinematic! I want to share this passion with everyone through my writing about Hollywood Movies and TV. Other than that, I am a big sports fanatic and enthusiast. I'd like to write about my favorite sports as well some day.