Movies
Spider-Man: Far From Home – Fury & Hill Unite With Happy in Set Photos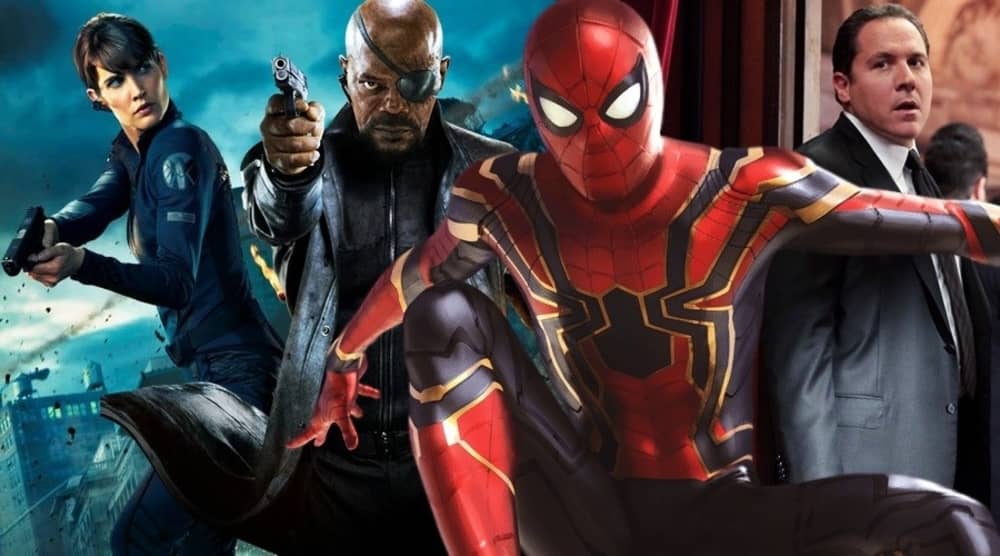 Spider-Man: Far From Home is under production and it seems that it is surely going to be better than every previous Spider-Man outing. Homecoming was a great origin story just because of the fact that any particular aspect of Spidey's old boring origin plot where he gets bitten by a radioactive Spider, and then Uncle Ben gets murdered which tells him that with great power comes great responsibility! No, this one came with a Pre-murdered Uncle Ben and a partially developed friendly neighborhood guy, thanks to Civil War!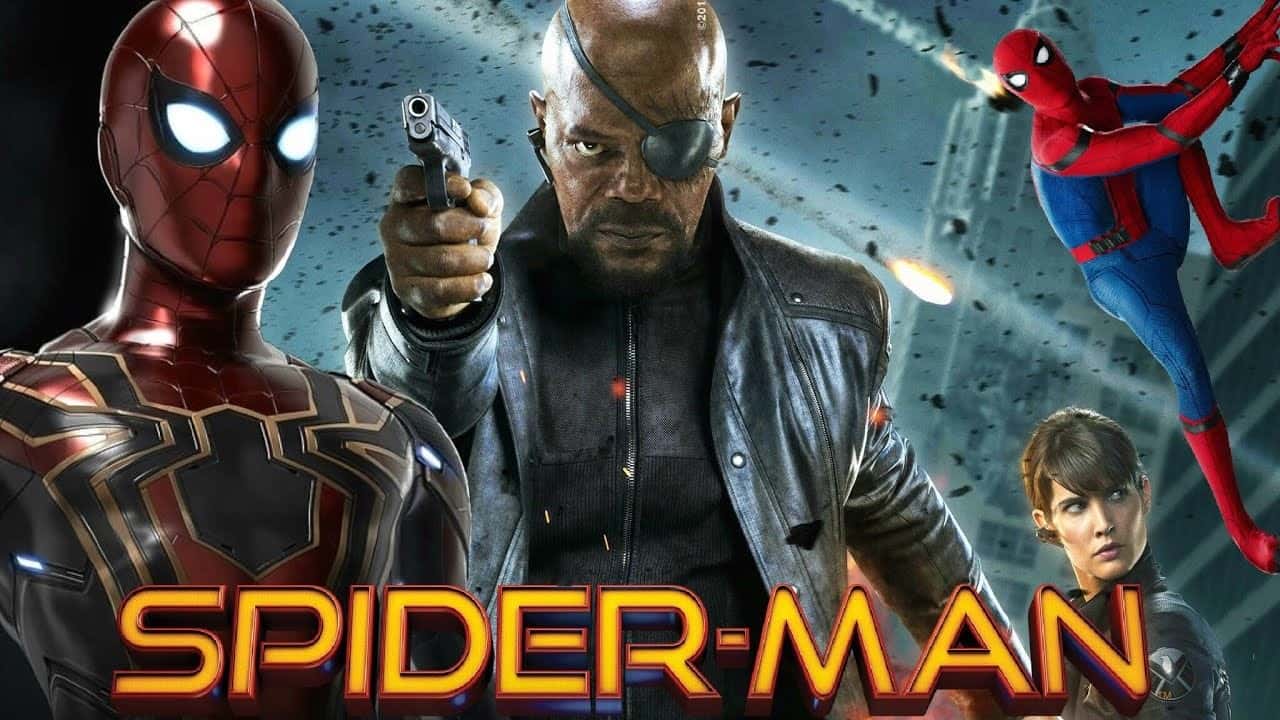 One of the big selling points was Iron Man being a part of Homecoming. Later it turned out that his presence was not more than an extended cameo and that proved to everyone that this version of Spider-Man could easily hold a franchise on his own. Now Spider-Man: Far From Home will bring Spider-Man into a whole new era as it will officially begin Phase 4 of Marvel Cinematic Universe. Spidey will obviously return after Avengers 4 but things are surely going to be changed.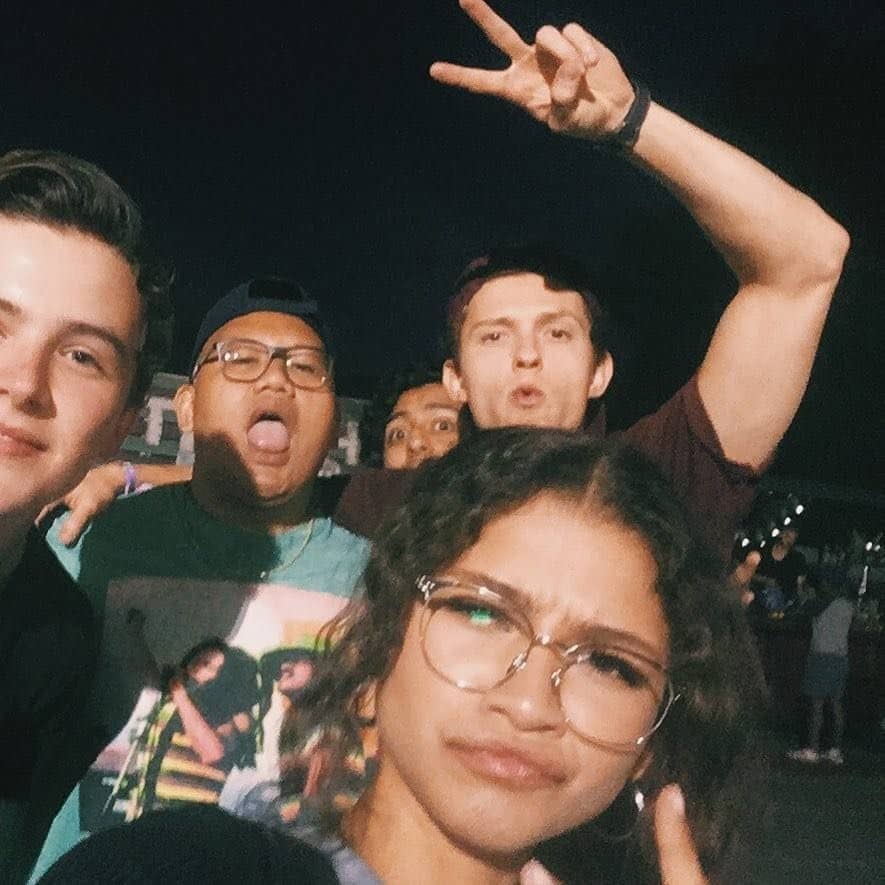 While there do seem to be major changes to what Spider-Man is going to do in the film, one thing is going to remain constant, which is that some of the old Marvel cast members are in fact going to return. It is obvious that the core cast of Homecoming will return and we already know that Tom Holland (Peter Parker / Spider-Man) Marisa Tomei (May Parker), Jacob Batalon (Ned), Tony Revolori (Flash Thompson) Zendaya (Michelle Jones), the Deli Owner from Homecoming, and Michael Keaton (Adrian Toomes / Vulture) are going to be among the returning cast members.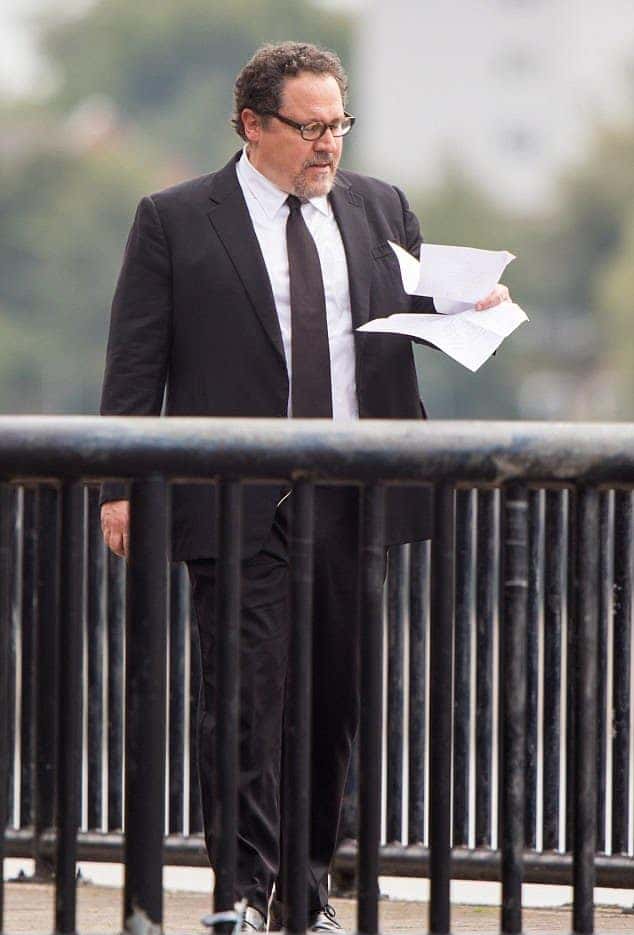 But it was recently seen in a Set Video that Jon Favreau will be returning as Happy Hogan as well. Also, another set video made it official that Samuel L. Jackson and Cobie Smulders are going to be a part of the first MCU Phase 4 movie as Nick Fury and Maria Hill respectively. Well, now we have some clear set photos to show for all three of these characters, and not just that, these photos show that Fury & Hill will be reuniting with Happy. Have a look: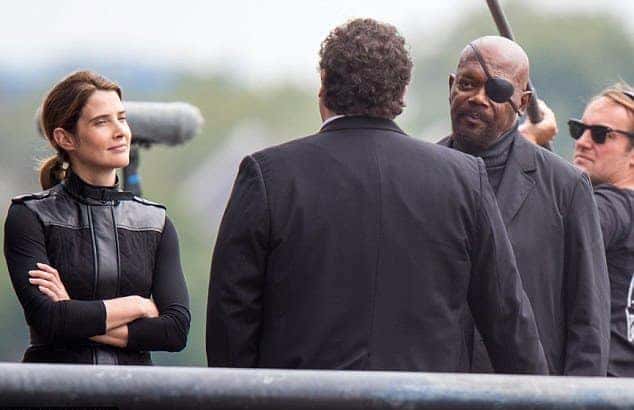 We have a clear image of the set video of Fury and Hill we got to see. Agent Hill does seem to have a firearm but there is no SHIELD logo so it is clear that they are not working for SHIELD or any other organisation for that matter. But their operations have to be backed by someone if Fury were to mentor Spidey or recruit him. Perhaps they could be backed up by a division in Stark Industries or the Avengers itself. Fury may be the new member in the Avengers headquarters who keeps a check on everyone. That could really work.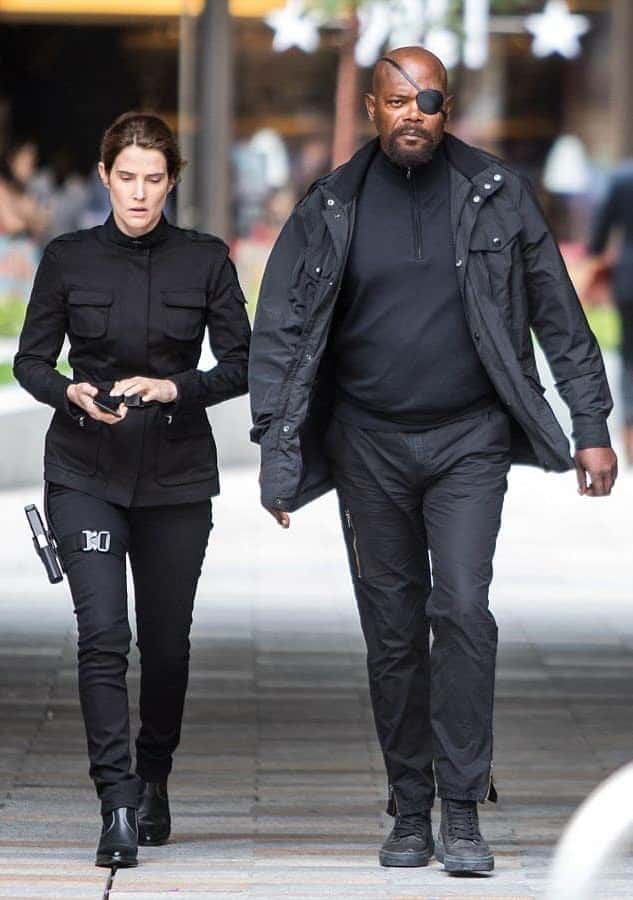 There was a new rumour which does state that Gwyneth Paltrow will also reprise her role as Pepper Potts although her role might be reduced to a cameo just like it was in Homecoming. Ad for the new incoming cast members, we have Jake Gyllenhaal (Quentin Beck / Mysterio), JB Smoove (possibly as J. Jonah Jameson) and Numan Acar (possibly as Dmitri Smerdyakov / Chameleon).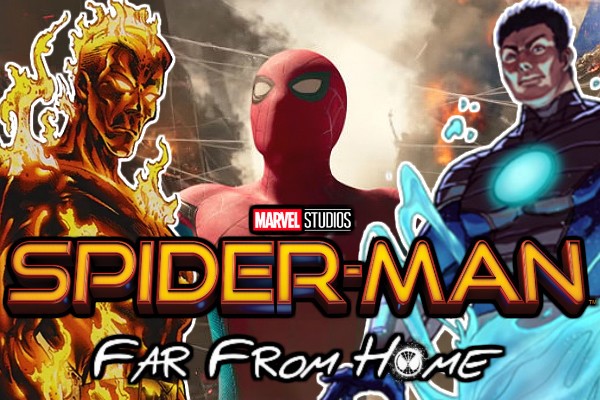 The movie does seem to be pretty villain heavy as rumours already suggest that Hydro-Man and Molten Man will also go up against Spider-Man along with the big villain Mysterio and the rumoured Chameleon. That is where Fury & Hill could come in the aid of Peter. We will have more clue about the plot of the film once the first trailer hits the net which will happen around February.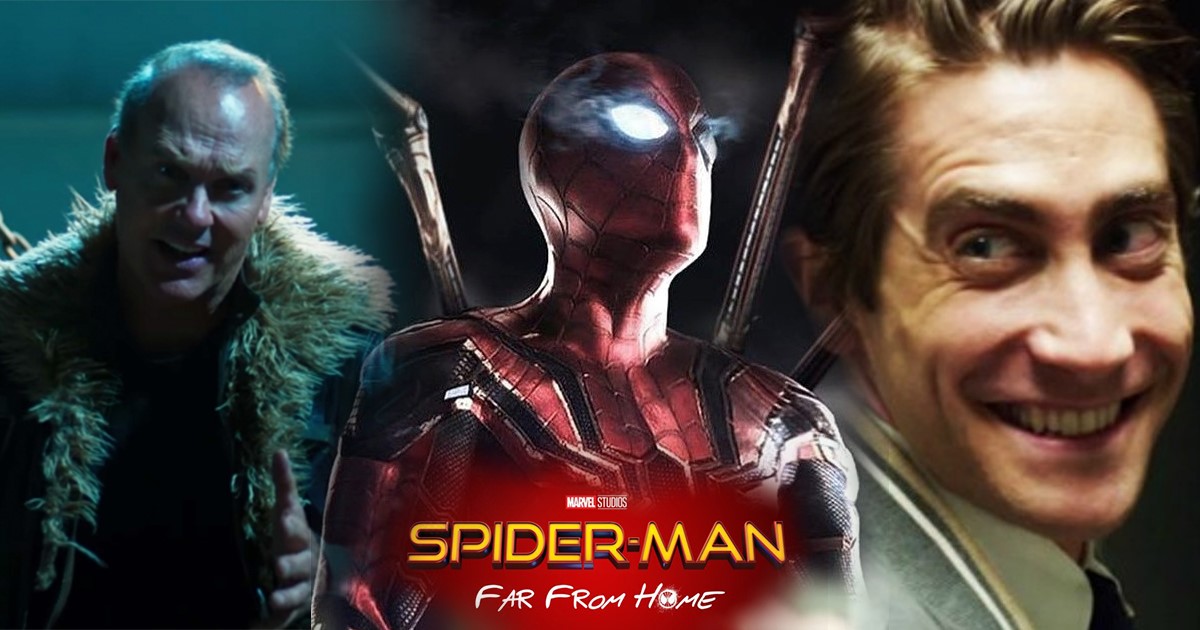 Homecoming tried quite a lot of new things and it felt fresh even though we have seen 5 Spider-Man movies prior to this. Now Spider-Man: Far From Home movie is going to up the ante doing exactly that (trying new things), and Peter's secret identity will be more vulnerable this time around, as Spider-Man traveling to London along with Peter is going to be a coincidence that many people may not believe.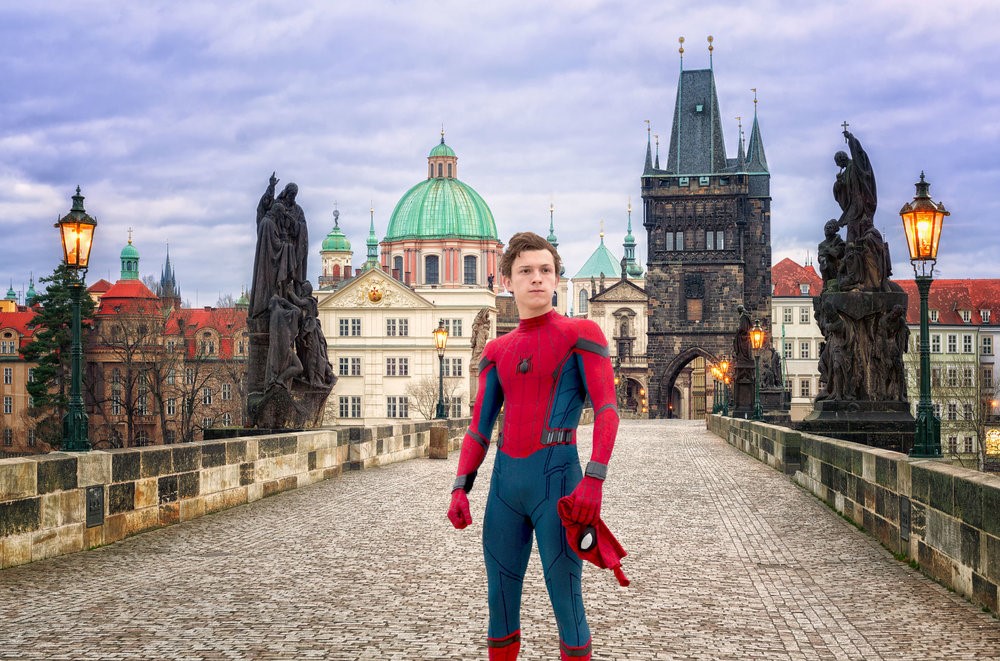 Honestly, this has us all very optimistic as Spider and New York go hand in hand and Spidey 2 will take Peter far from home to London where he is going to be out on his summer vacation.
Spider-Man: Far From Home hits the theatres on July 5, 2019.