Movies
Here's How Nick Fury Completely Changed After Meeting With Captain Marvel
Captain Marvel is coming out in almost 6 months and it is going to stun the audiences just like Black Panther did this year. The world is keenly waiting for the first female-led Superhero movie of the Marvel Cinematic Universe and the first look at the film has raised the bar on the hype meter very high. Marvel waited quite a long time to release anything official on the project and having seen everything they had been working on regarding the project, we can say that their timing of the release was just sublime!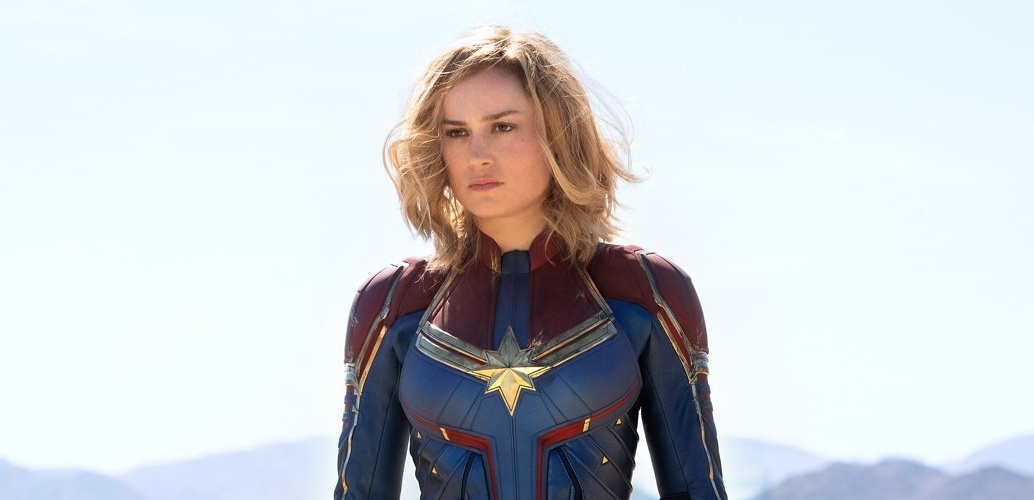 Brie Larson had a date with Entertainment Weekly and it was us who enjoyed that more than them. Seeing the amazing aspects of the film through the first look they had to offer just gave us internal satisfaction. Brie Larson looks astounding as Captain Marvel and every other character from the film which we got to see including Ronan, Korath, Minn-Erva, The Skrull Leader Talos, Carol Danvers/ Captain Marvel, and most importantly, the young Bad Mofo Nick Fury, everyone just looks top notch. It his amazing how Marvel gets people on board on every new project and offers a unique result every time!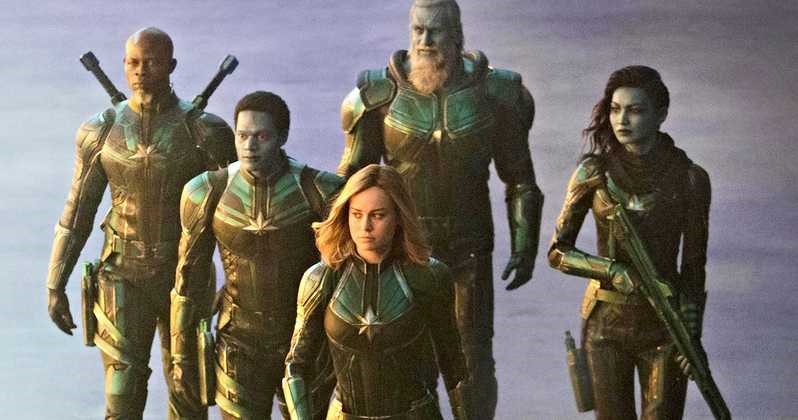 While the movie will take place on three fronts as we get to see the film from the perspectives of people from Earth, Kree, and the Skrulls. It may be a story about Carol Danvers, but Nick Fury is going to have a big arc in the film. This would be his first big appearance in the Marvel Cinematic Universe as we go way back to the 90s even before he ever appeared in Iron Man. This would be the turning point in his life! This would be the time when he sees superhumans and aliens for the first time with "both his eye open!"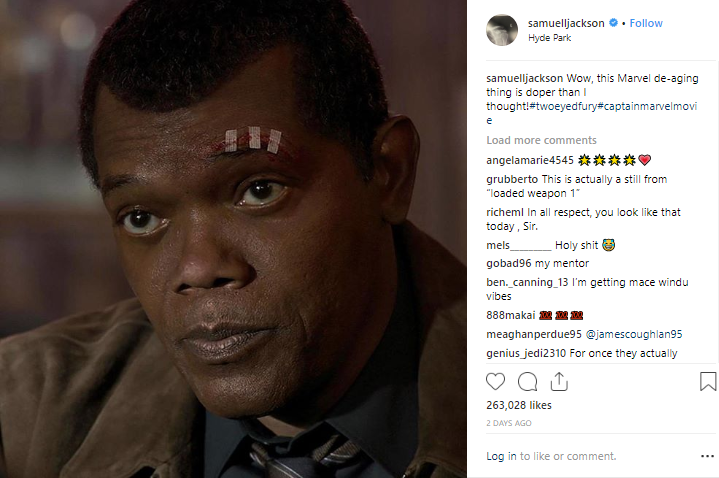 Samuel L. Jackson was really impressed with the de-aging technology that Marvel uses upon every old actor these days especially when it was used upon him (although to be fair he didn't really need it!), and you can see his reaction above. This movie will show us the big change in Fury's life as he is not the Director of SHIELD yet, he is just a paper-pushing Agent. Uncle Sam talked to EW about Fury's story arc in the film and he said:
"This is a mind-changing, attitude-changing moment for him that leads him to become the person that we know. He [now] understands that there are these other things out there. He understands that they're not all enemies, and we do need to find allies who have specific kinds of skills that humans don't have. And trying to convince people above him is a difficult task because they haven't seen it or experienced it."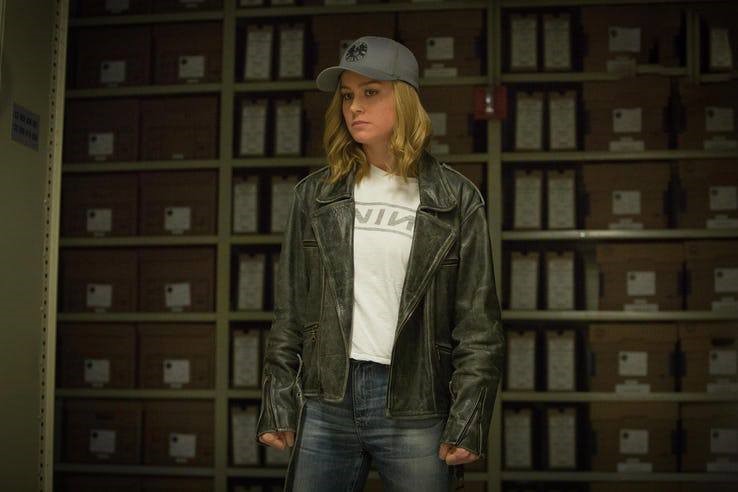 This film is going to be big as it is going to be yet another totally different and fresh origin story pushing in a character who is different than everyone! Larson gave an explanation of how her half Kree and half human character Carol Danvers will go through an internal struggle before she fully emerges as the hero we all are waiting for: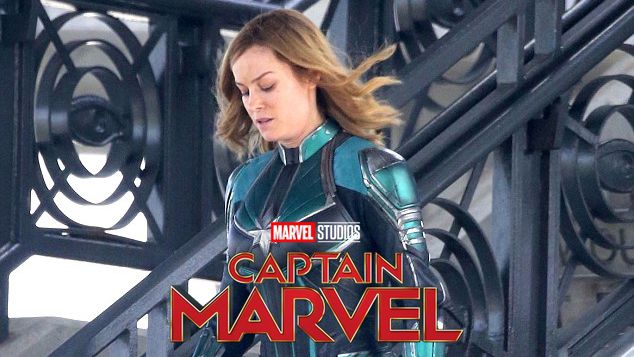 "You have this Kree part of her that's unemotional, that is an amazing fighter and competitive. Then there's this human part of her that is flawed but is also the thing that she ends up leading by. It's the thing that gets her in trouble, but it's also the thing that makes her great. And those two sides warring against each other is what makes her her."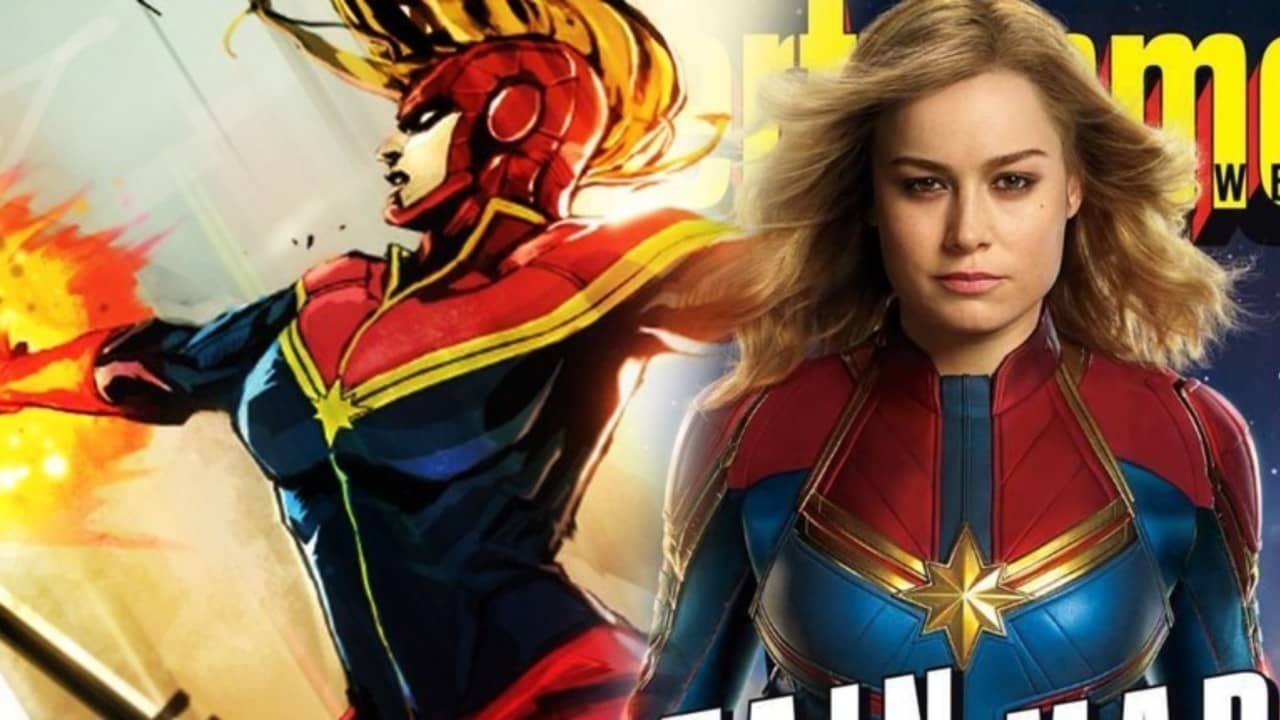 Captain Marvel will hit the theatres on March 8, 2019. Here's the official Synopsis:
"The story follows Carol Danvers as she becomes one of the universe's most powerful heroes when Earth is caught in the middle of a galactic war between two alien races," the synopsis reads. "Set in the 1990s, Captain Marvel is an all-new adventure from a previously unseen period in the history of the Marvel Cinematic Universe."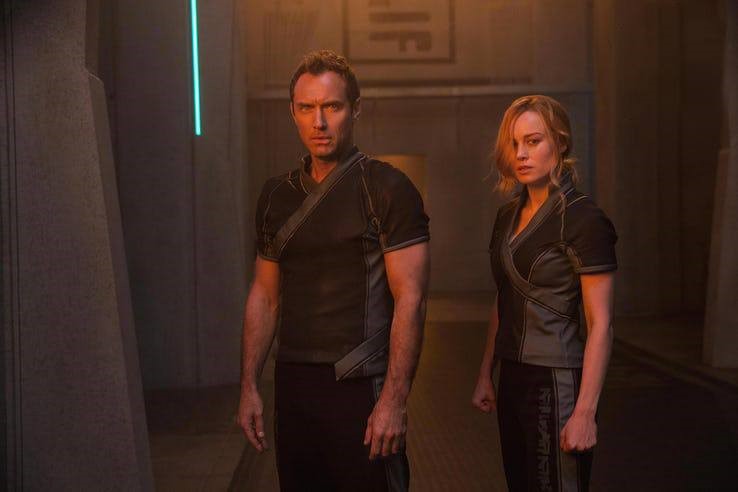 Captain Marvel is directed by Anna Boden & Ryan Fleck and it stars Brie Larson, Samuel L. Jackson, Ben Mendelsohn, Djimon Hounsou, Lee Pace, Lashana Lynch, Gemma Chan, Algenis Perez Soto, Rune Temte, McKenna Grace, Clark Gregg, and Jude Law.