We all know that in superhero movies, a little mistake can just ruin the whole movie and your millions will just go in the river without a second thought. But, still some filmmakers shockingly tried to improvise some of the legendary comic book movie scenes but it came out in the most successful ones ever and registered them as one of the greatest scenes of all-time. We have to praise the screenwriters of this because they have got that art of writing and know about every nerve of humans that even before those scenes become a blockbuster they can sense that while it was on paper.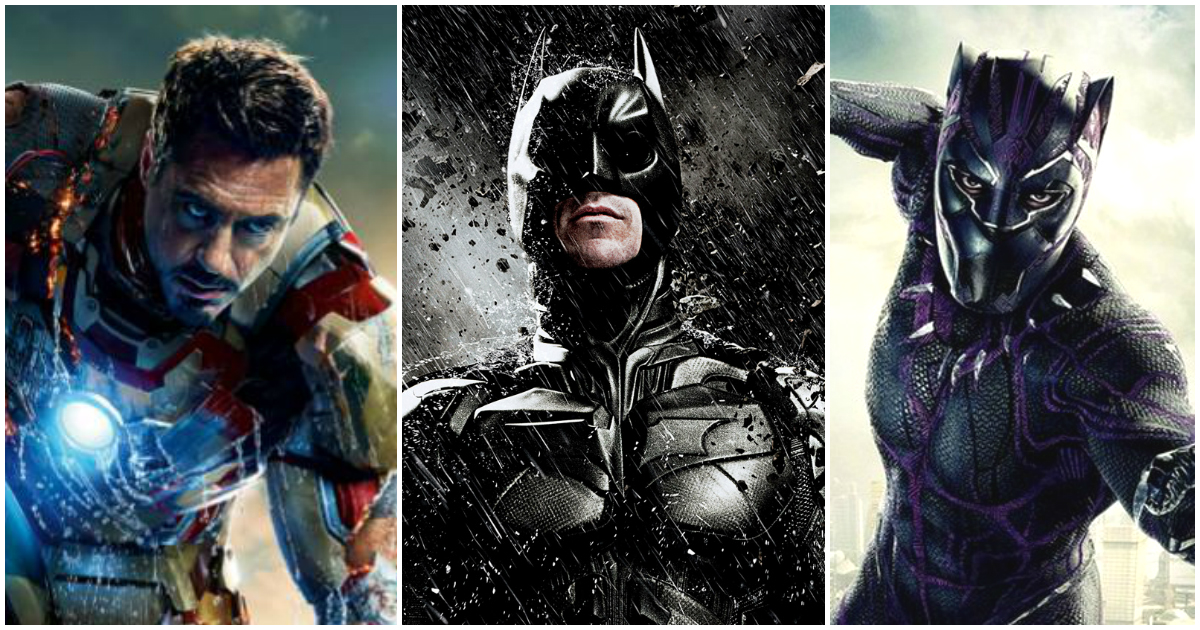 But, it's scary to realize that some of these legendary scenes weren't in the script actually but came into life in the movies during a collaborative effort during shooting tells you how lucky we are to witness these amazing scenes but also benefitted those filmmakers because these scenes just multiply their brilliance ten times more than the usual one. Here, have a look at 10 improvised comic book movie scenes:
1. Jackson Pollock Painting – Guardians of the Galaxy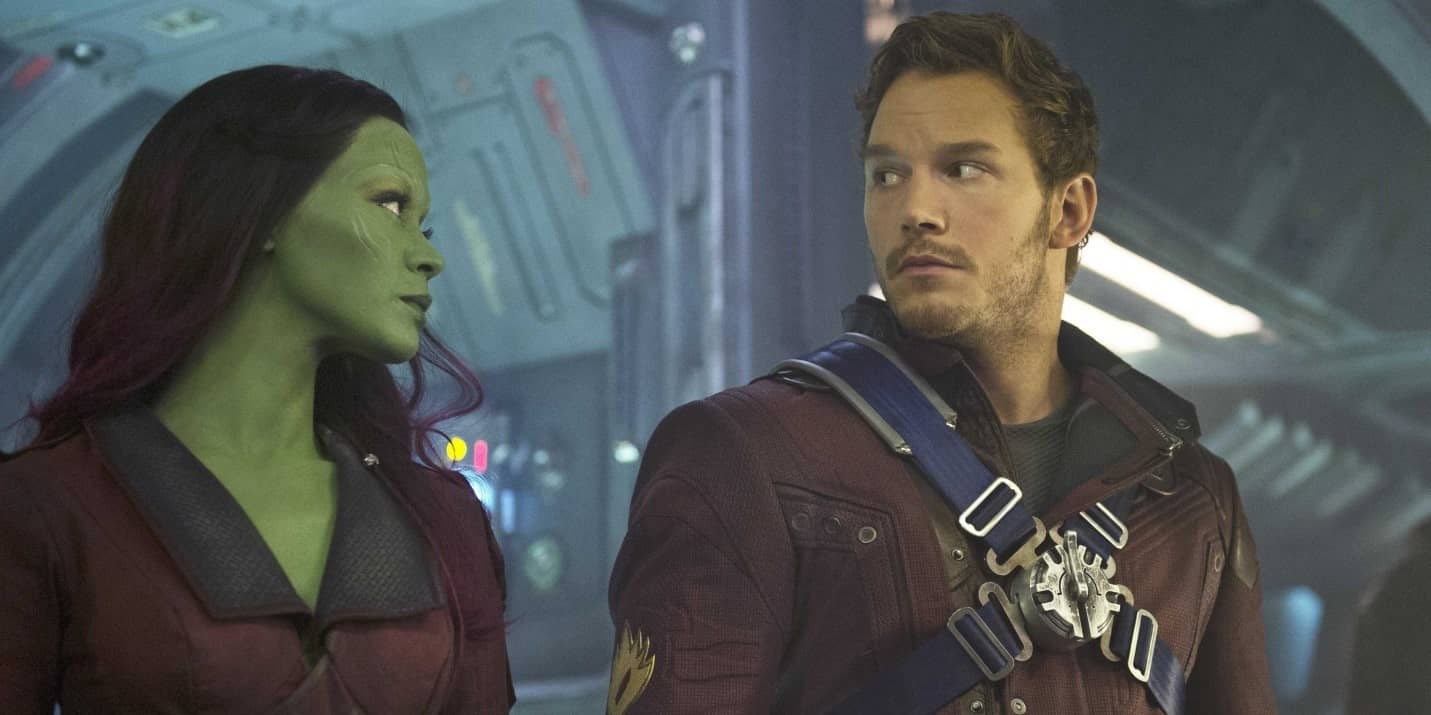 Guardians of the Galaxy had many funny moments in it but one of the most infamous jokes was about the 'Paintings of Jackson Pollock'. When Gamora (Zoe Salanda) enters the Star-Lord's room and comment on how filthy his room is, but the actor proudly stated,
"If I had a black light, this would look like a Jackson Pollock paintings."
Surely there weren't many whistles and jeers in the movie halls because it wasn't meant for the kids but the people who understand it just laughed their heart out with surprise. All the credit goes to Chris Pratt and James Gunn for this one-liner during the shooting.
2. "That's a Lovely, Lovely voice" – The Dark Knight Rises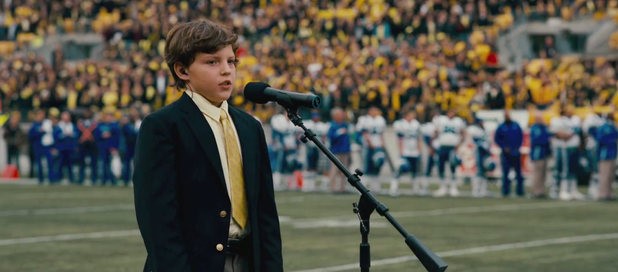 We all know how a legendary as an actor Tom Hardy is and it's hard to forget his role as Bane in The Dark Knight Rises but the main highlight was his voice and in that stadium scene where he just blow the whole stadium in dust, he said a line when before the blast he heard a young boy singing the national anthem of America and said, "That's a lovely, lovely voice". Some people laughed at the scene but some praised it with two conflicting thoughts in the mind and on the screen and is still regarded as one of the most memorable scenes of the Dark Knight Rises. The best thing about this scene is that Tom Hardy came up with the line during the shooting on the sets.
3. Riffs on Wade's appearance – Deadpool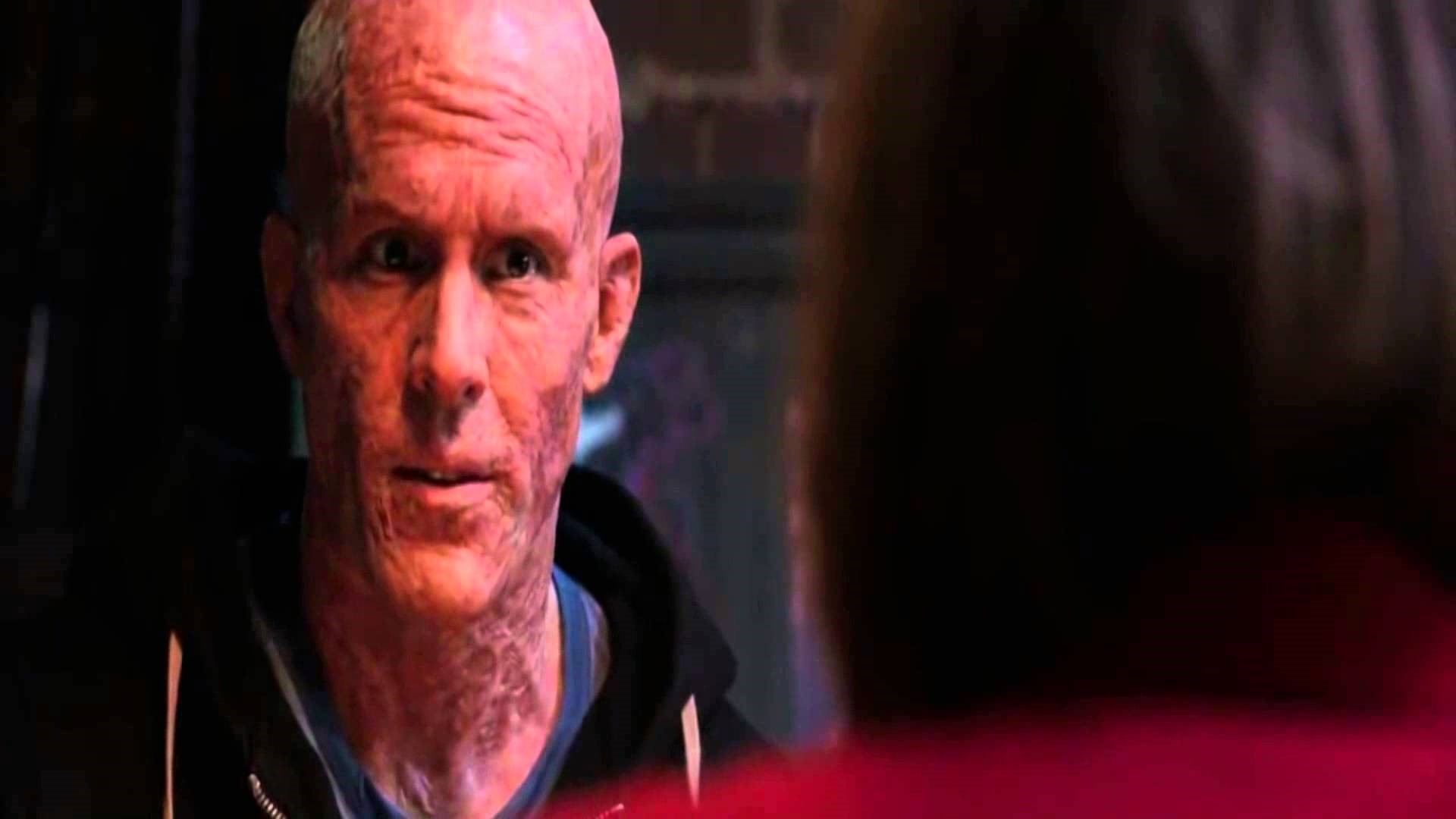 It's hard to find any bad thing in Deadpool and even his bad looking face also gives us a sense of laughter and fun as it was in the scene when Weasel Riffs (T.J. Miller) gives a complete evaluation of his friend Wade's (Ryan Reynolds) horrible face. Some of the most memorable lines are "You look like an avocado had sex with an older, more disgusting avocado" and "You look like Freddy Krueger face-f***ed a topographical map of Utah", both the guys, then had a tough exchange of one-liners but didn't make the final cut sadly.
But, it was fun to watch that scene. Although we aren't going to have Miller in future Deadpool movies because of his legal problems in life, his description of Deadpool is one of the best descriptions ever made about a superhero and also in the Deadpool movies.
4. "I Am Iron Man" – Iron Man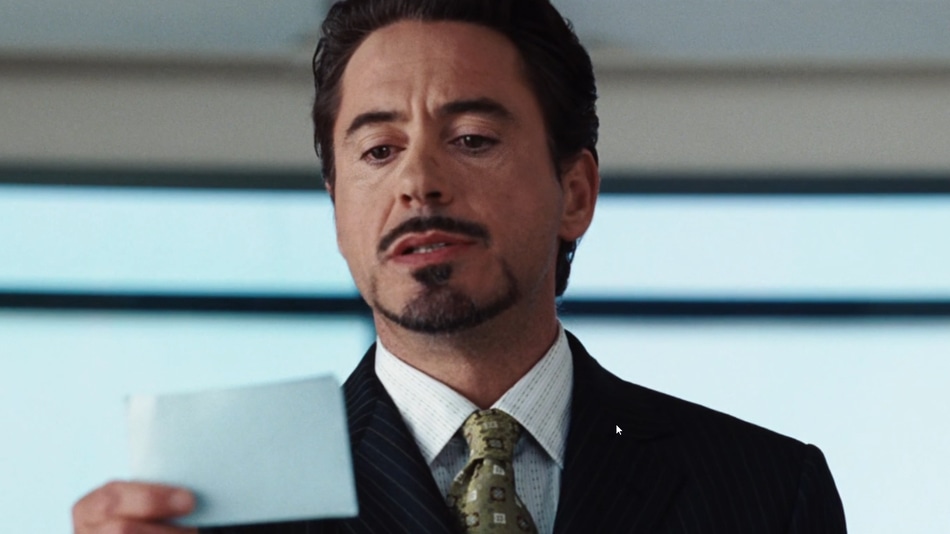 This movie still holds all the credits of MCU's successful time period because the start of this movie gave them was immense but also changed the people look and feel about Marvel movies. One of the coolest and powerful superheroes in Marvel Iron Man breaks the old theory of not telling the world about their true identity by inviting a whole lot of media and then said those magical words, "I Am Iron Man" just changed everything and the rest, as they say, is history. Both Favreau and Feige had no objections with this sequence and a movie whose shooting starts despite having an unfinished script broke all the records and this scene in particular just changed everything.
5. "What do they call you wheels" – X-Men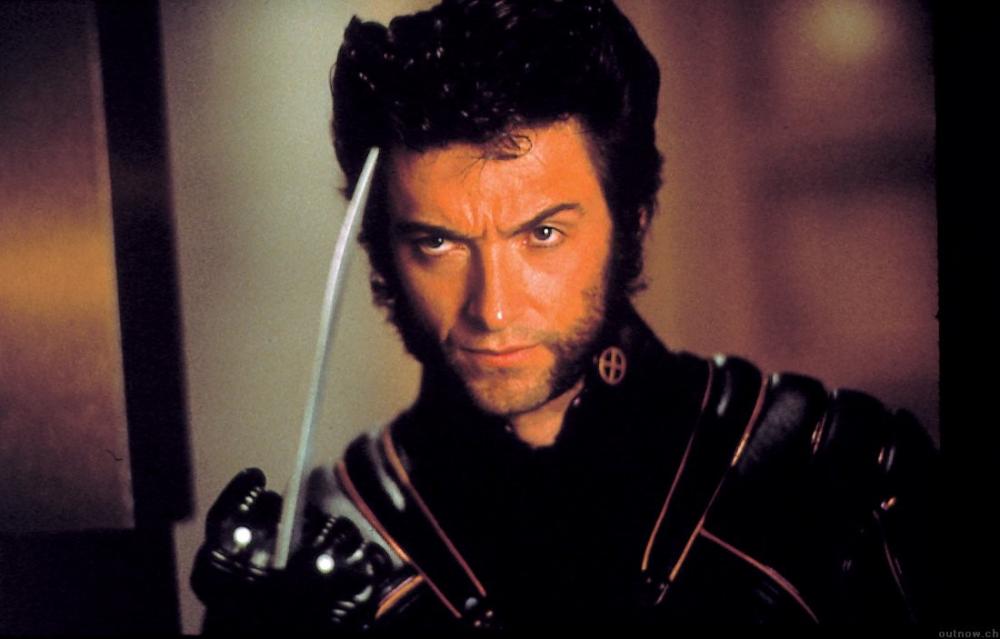 X-Men came in the year 2000 and Wolverine (Hugh Jackman) was introduced in the movie as a complete badass and a mutant who isn't very impressed by the costumes and the name of X-Men. He also made fun of Professor X (Patrick Stewart) by mockingly asking, "What do they call you, Wheels?"
It was the ability of Jackman who transformed the dialogue from the screenplay which was stated as, "What do they call you, Baldie?" from this kickass dialogue and did complete justice with the character as Wolverine is one of the most fearsome and an animal mutant by nature.
6. "Why is Gamora!?" – Guardians of the Galaxy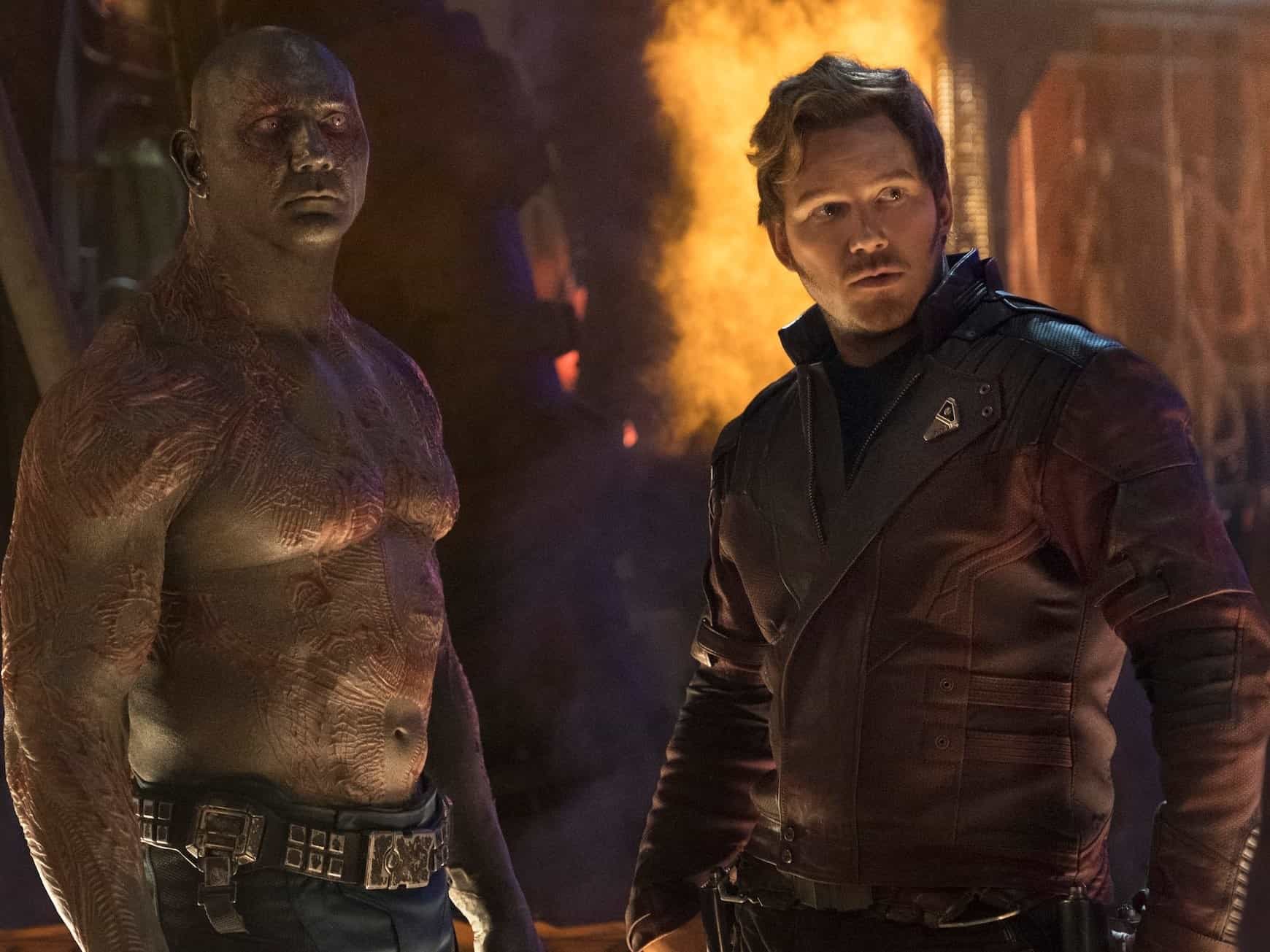 When the scene started and we see Star-Lord and Drax meet up the Iron Man, Doctor Strange, and Spiderman for the very first time, we all knew something exceptional is going to happen because we all have waited for that scene for so long and the scene just got even far-far better than our imaginations when Star-Lord asks, "Where is Gamora?", Stark replied, "I'll do you one better: Who's Gamora?", before Drax jumped into the conversation and said one of the funniest lines in Marvel history, "I'll do you one better: Why is Gamora!?"
Dave Bautista proved himself again as the perfect choice for the role of Drax and also one of the most talented comic performers; the movie script had Star-Lord asking the same but Dave you just did a marvelous job.
7. The Boat Scene – Wonder Woman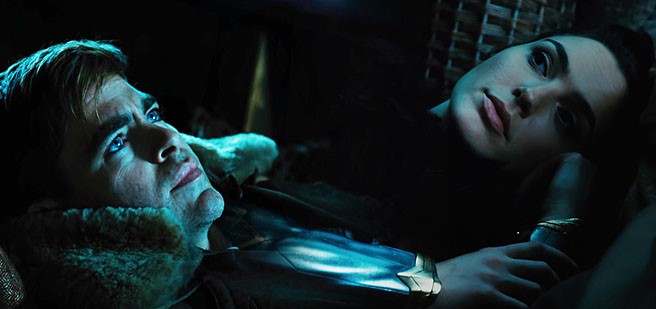 One of the most beautiful scenes in the history of superheroes is that boat scene from the Wonder Woman between Diana (Gal Gadot) and Steve Trevor (Chris Pin) while sailing from Themyscira to London. The awkwardness between the couple and also the topic which was about the differences between humans and Amazonians customs and sexual tension started brimming between them.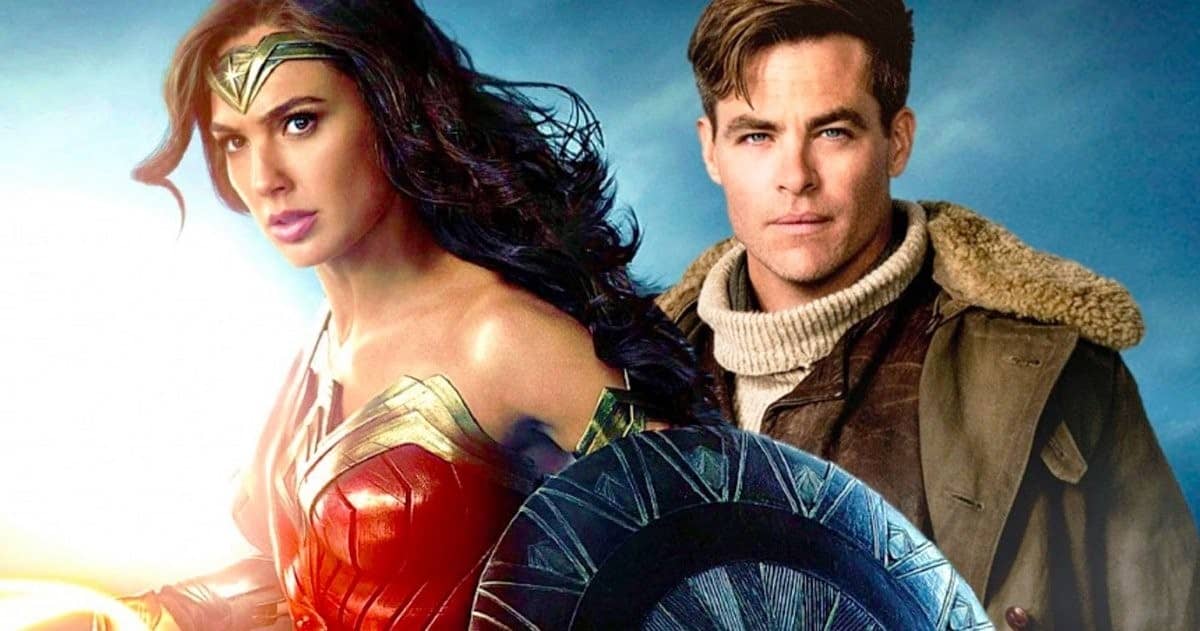 The whole scene was improvised later in the editing lab. The scene was an on-the-set sequence and all the improvising and changes were done while shooting. But, this states how great sometimes improvisations come to be as it is regarded as one of the loveliest scenes of all-time.
8. Post-Credits Shawarma Scene – The Avengers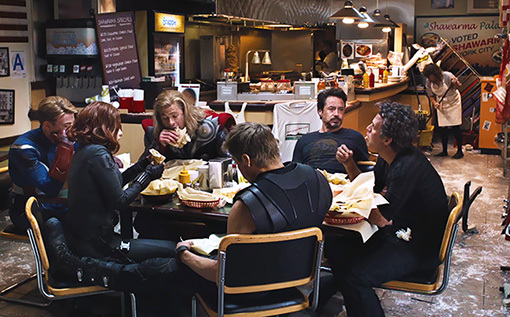 Superheroes movies have always been famous for their post-credits scenes and Marvel has just perfected the art of that and a big example of that we saw in the movie Avengers, where after a tough fight Iron Man tells his superheroes colleagues, "Have you ever tried Shawarma? There's a shawarma joint about two blocks from here." – This line was invented by Robert Downing Jr. while being on the set and shows that he's no different from the role he plays in the movie as he's very cool in his real life also. The scene was given green flag by Joss Whedon and shot after movie's world premiere but was quickly attached to the prints before the release and the result was that fans and critics still love this scene a lot.
9. "Go F*** Yourself" – X-Men: First Class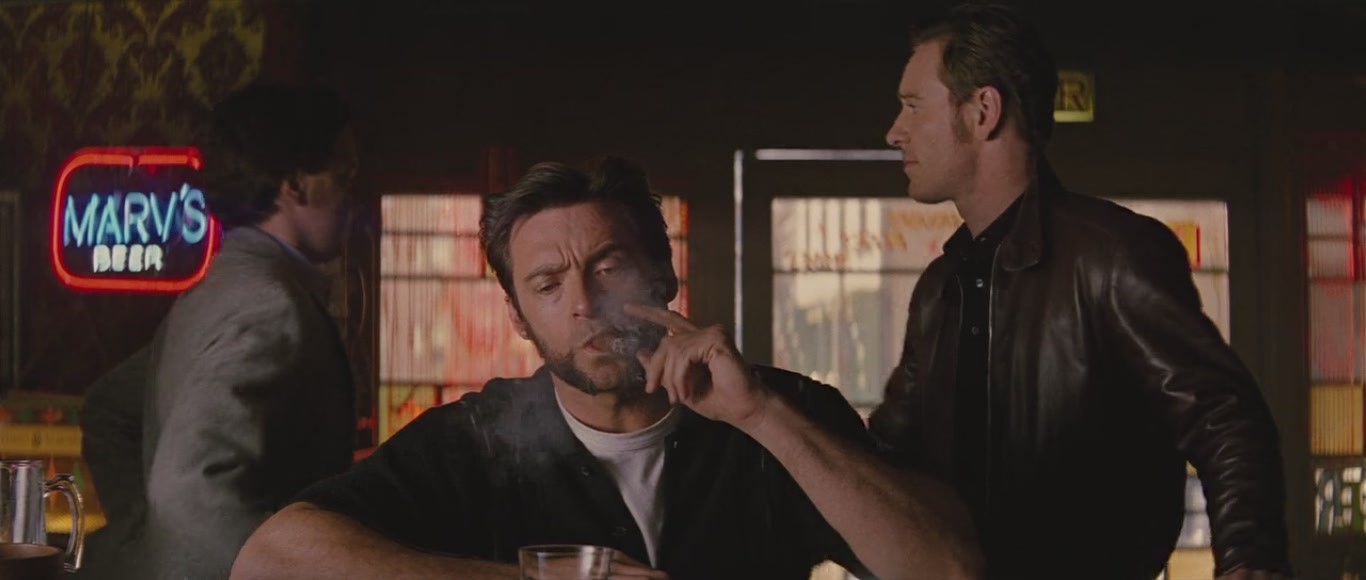 One of the most defining and unforgettable scenes in the X-Men's history was when Charles Xavier (James McAvoy) and Magneto (Michael Fassbender) went to a bar with a purpose of inviting Wolverine (Hugh Jackman) into the team of X-Men. But, Logan did what fans want from a gruff character like him and he did just that by saying, "Go F*** yourself", the duo left the bar in a second without any further discussion or reply which made this scene far epic that it was. One of the most loved and brutal mutant from the X-Men series again showed his true character and made the film a lot better with his cameo only.
10. "Mr. Stark, I Don't Feel So Good" – Avengers: Infinity War
One of the most beloved characters of Marvel and also the most successful one just got killed by the effects of Thanos' snap and what else you need to cry your heart out and what Tom Holland did was simply incredible because Director Joe Russo reportedly told Holland to, "Act like you don't want to go", but the improvisation he did while being in the arms of Iron Man and said, "Mr. Stark, I don't feel so good", was fundamental and made the fans cry and also exploded the twitter at that time.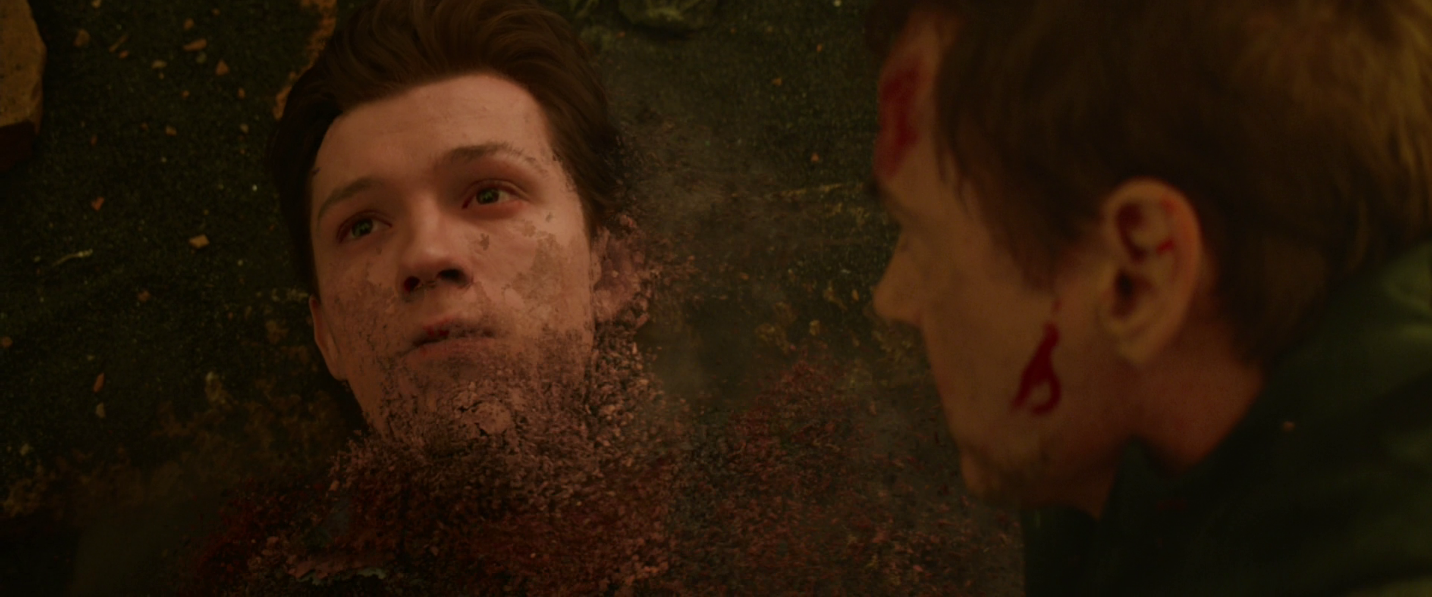 So, out of these which scene you think is the best one and also tell us if you have any other improvised comic book movie scene in your mind in the comment section below.
"Writing is one of my strengths and all I can say is that I observe things and try my best in order to convert them into words without the pressure of satisfying people's demands."