Movies
'Wonder Woman 1984' New Set Photo Tease Cheetah's Origin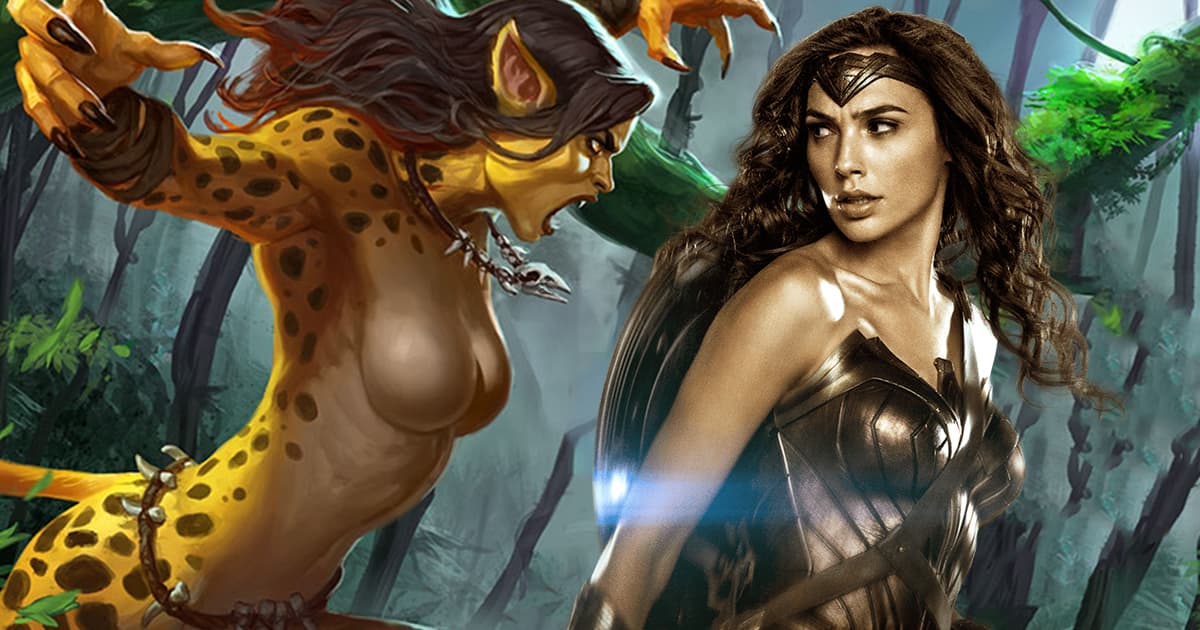 Wonder Woman is one of the most beloved and strongest DC superhero that was introduced into the DCEU with a solo movie. It captured the origins of Wonder Woman and chronicled the events of her life as how she transformed from Princess Diana of Themyscira to a warrior that she was destined to be. The movie was set during the time of World War I and Ares was the big villain.
It became the highest grossing DCEU movie ever, with earnings over $800 million at the box-office globally. The studio immediately greenlit the sequel with Gal Gadot reprising her role as the Wonder Woman and Chris Pine is reportedly coming back as Captain Steve Trevor. It's still a mystery as to how will he come back as he clearly died in an explosion.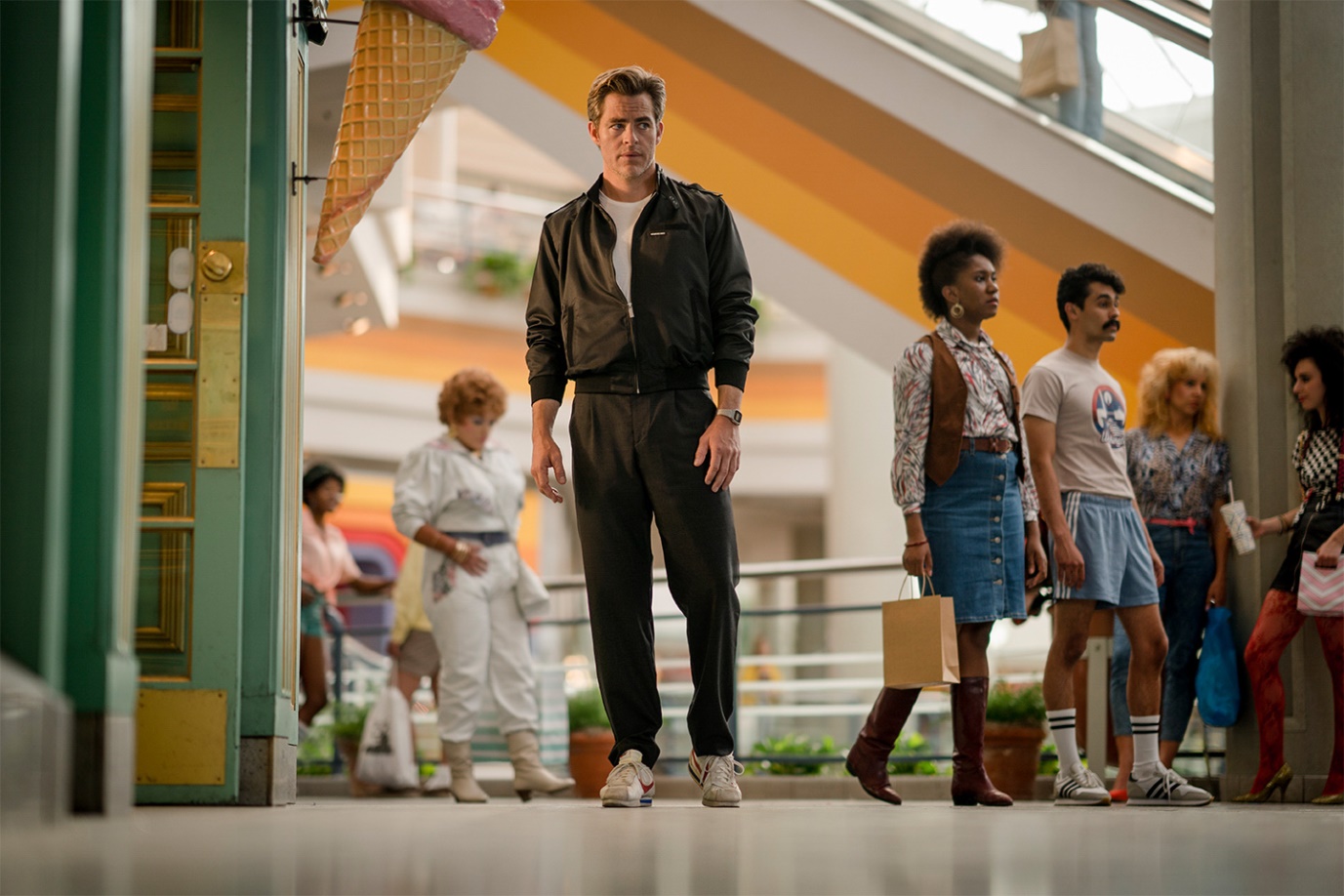 The sequel will be directed by Patty Jenkins, produced by Snyder couple and Charles Roven, the screenplay is written by Jenkins, Geoff Johns and David Callaham. The official title of the sequel revealed to be 'Wonder Woman 1984' as it's set during the heights of cold war between the US and Soviet Union. The big villain is Cheetah who is played by Kristen Wiig.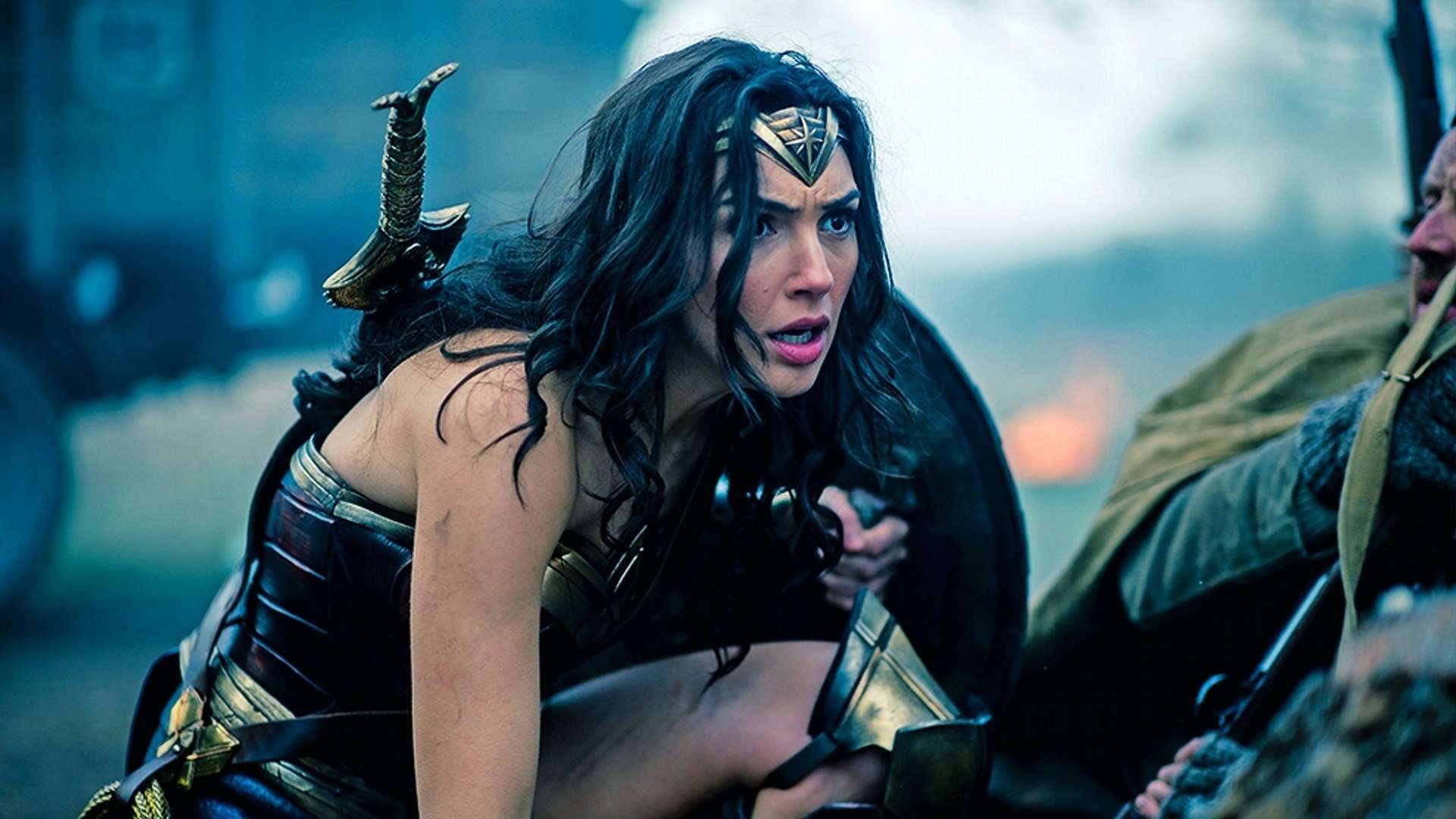 In an interview with Slashfilm, Patty Jenkins teased the plot of the sequel and said:
"We're actually making a totally different film with a lot of the same…things that we love, but it's its own movie completely, so it's not 'two' to us. It's an entirely new adventure together that we couldn't be luckier [to do]."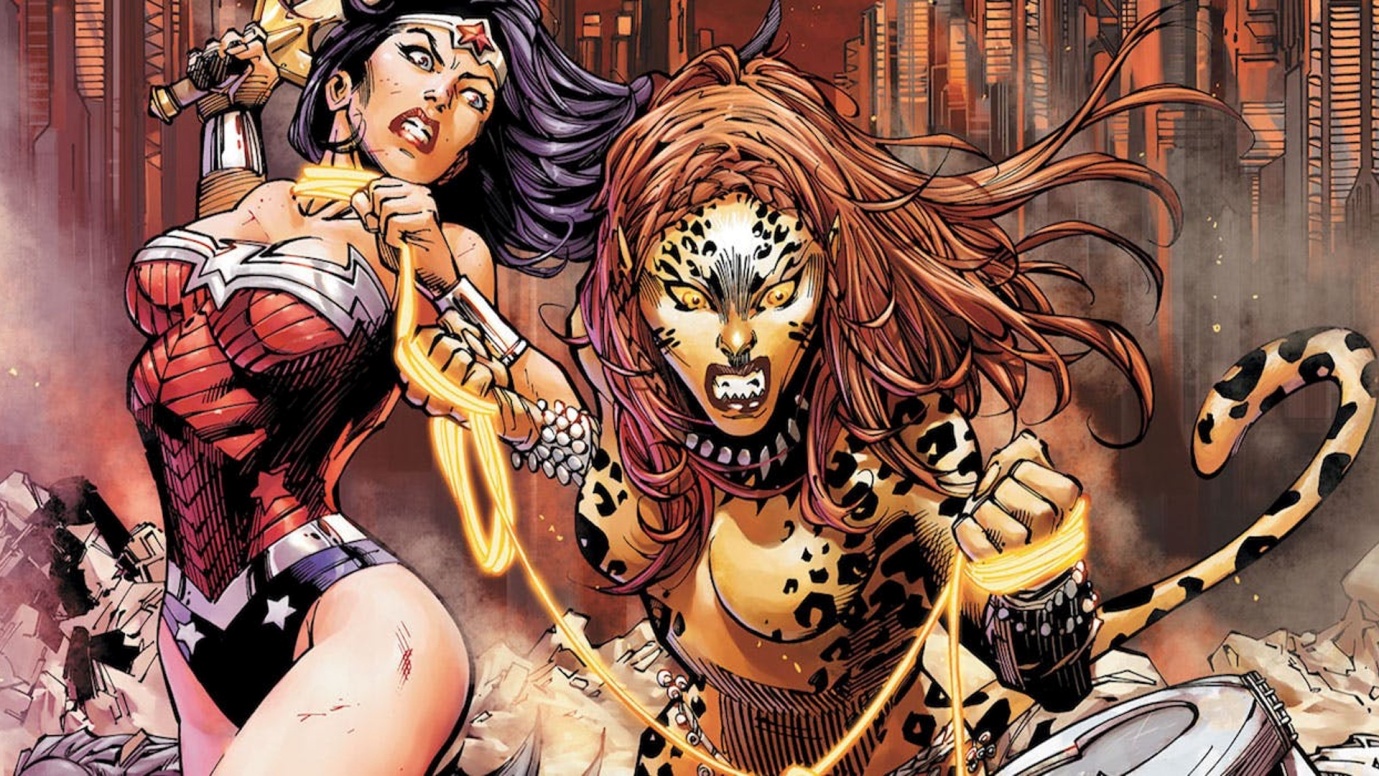 Recently, the production sheet leaked online and contained the plot description for Wonder Woman 2. It reads:
"The sequel will be a period piece, with Princess Diana facing off against the Soviet Union during the 1980s and will feature Barbara Anne Minerva (Wiig), a British anthropologist who becomes the avatar of the cheetah god after locating the lost city of Urzkartagan and stumbling into the middle of an ancient ritual".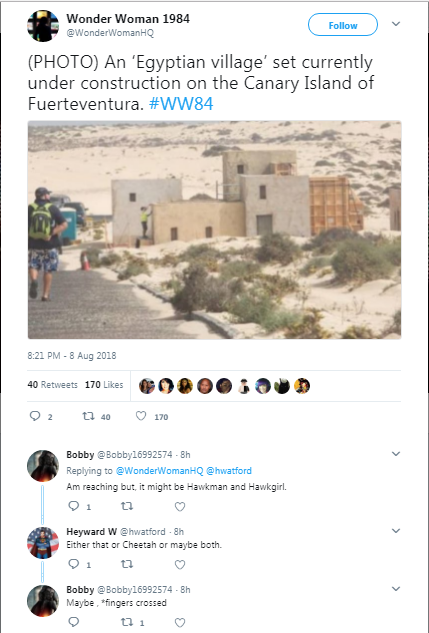 The credible handle @WonderWomanHQ spotted a new set image which may be hinting at Cheetah's origin. It's an Egyptian village built on the Canary island which could be the location where she gains powers of Cheetah God Urzkartaga.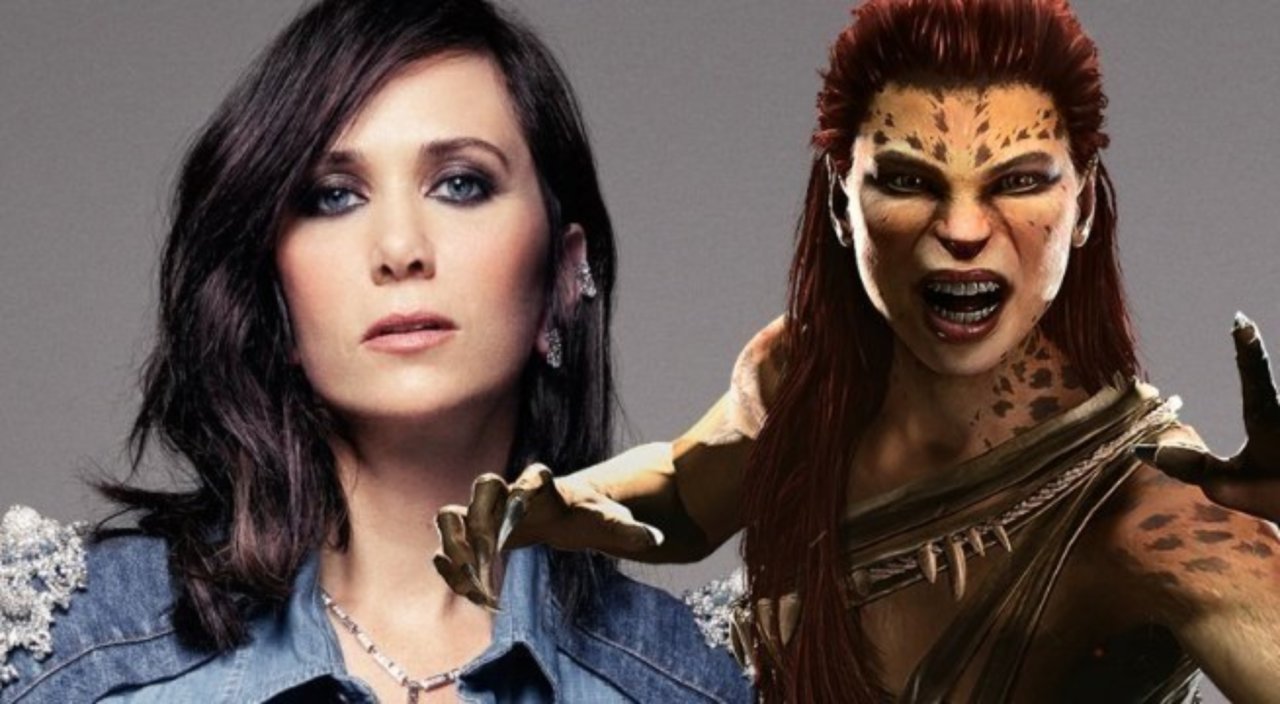 The casting of Wiig was initially met with scepticism as she is known for comedy, but she is working hard for this role. We have seen her in human form and soon her first look as a fully formed Cheetah will be revealed and that will set the barometer for expectations, right now it's too early to say anything.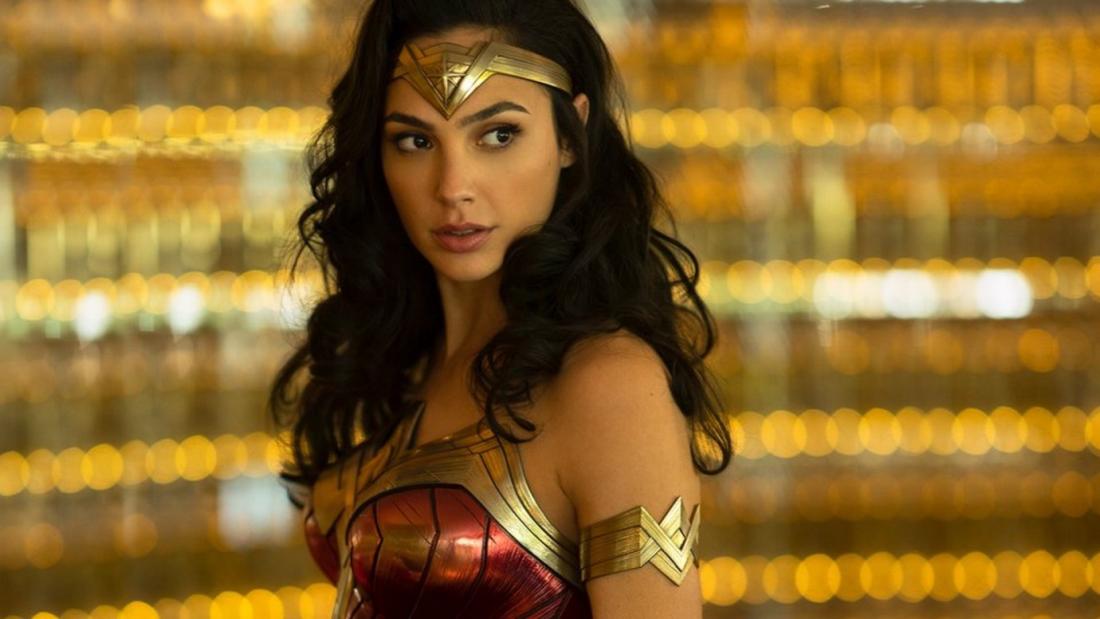 The director Patty Jenkins had this to say about the sequel in a podcast:
"It's really still going to other values of hers, and a similar formula in so far as making a great, enjoyable fun movie but that ultimately in its third act turns some very big issues, and a very big experience that will aim to have slightly more weight and profundity than it has to have. Because that's a formula that I really like, and I like the idea of taking somebody on a very solid, great journey but that arrives at a bigger question being answered. So it's like that but because she is Wonder Woman and she's here now and she's fully developed, it's got great fun from the start and great big superhero presence from the start, and is funny and a great love story again and a couple new unbelievable characters who I'm so excited about, who are very different than were in the last movie."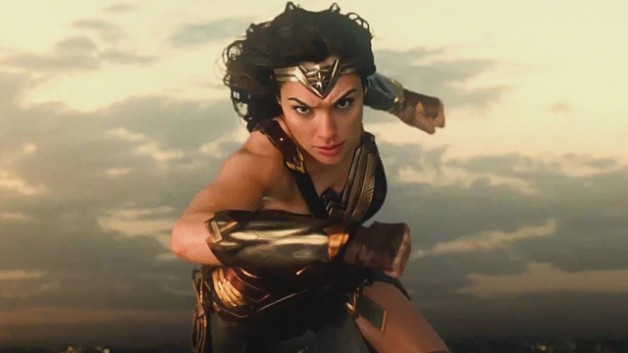 Wonder Woman 2 will hit theatres on November 1, 2019. The official movie synopsis can be read below:
"Wonder Woman squares off against the Cheetah, a villainess who possesses superhuman strength and agility".