General
7 Things I Wish I Knew About Buying a Mattress When I First Shopped Around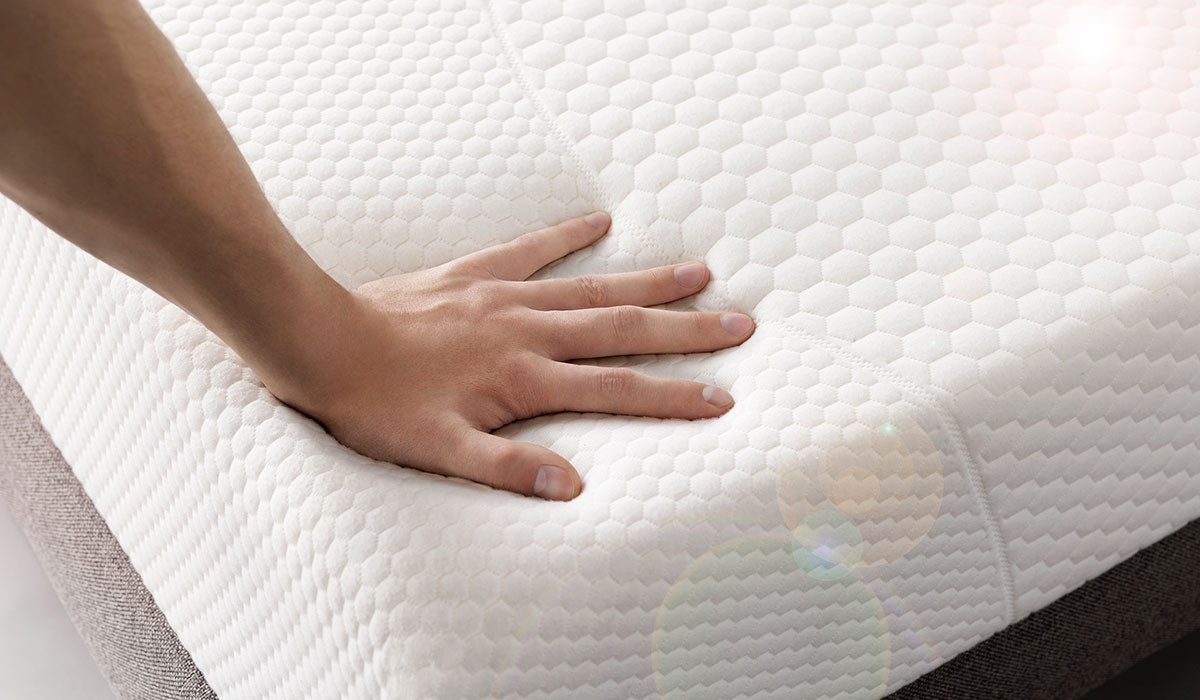 Consumer trends are changing, and online mattress companies are picking up on it. Shopping isn't the same as when our parents found their bed or when we first bought our last mattress some years ago.
We now have more flexibility and choices than ever before thanks to the World Wide Web, and it's worth taking advantage of what competing businesses are offering to win your loyalty.
In this mini-guide, we look at the 7 things I wish I had I known about before I shopped around and bought my first mattress. For more information on the best sleep practices and mattress guides, visit the website MySleepyFerret on all the latest information.
What You Should Know When Buying A New Bed?
1. Trial periods are a big deal
10 minutes of testing a mattress in-store do not equate to 10 years of comfy sleep. The big problem is we need time to break in the mattress. This means for the mattress to soften up to the way it was designed and intended as well as for our bodies to adapt to the new sleeping surface.
This does mean we need to be willing to try a new mattress for several weeks. Trial periods give us this opportunity. When you shop around, you can expect a minimum of 30 days. Some reputable online brands might also offer 90 days or more.
2. Warranties are not a big deal
Many cheap and some supposedly reputable online brands market their warranties as if it's a deal breaker. But it shouldn't even matter. For the most part, if you buy from a company that knows what they're doing with their quality checks, you may never need to exercise your warranty
Cheap mattress brands may have a nicely marketed 10-year warranty, but often times they are not honored. They are also written in a way that makes it impossible for innocent shoppers with a defective mattress to get a new mattress
Of course, not all warranties are made equal, so if you do buy from a reputable brand we want to check what expenses we might have to take care of and consider them as part of our decision-making process. What's most important, however, is picking the right mattress type you can sleep well on from a reputable brand. We dive into this in the next section.
3. Mattress type matters a lot
Sleeping well on a mattress heavily relies on the type of mattress.
If you aren't sure which is best for you or haven't gotten around to trying all the other types of mattresses, then it's time to get started now. You can only learn which is the best for you through trial and error. Recall how I mentioned we need to break in our new mattress.
As a quick guide, the five types of mattresses you can consider are the following:
Memory foam
Latex
Innerspring
Hybrids with memory foam and innerspring
Hybrid with latex and innerspring
4. Mattress size should be bigger than necessary
Quality sleep as an investment should be a guiding principle in life; As a rule of thumb, if you don't sleep well for a day, it can take two or more days to recover.
During this time of missing sleep hours, the self-judgment of our cognitive performance tends to be distorted. This means we think we are doing better than expected when really we simply aren't when we are sleep deprived. We also sleep for one-third of our lives, so we want to make sure we take great care of this time to spend the wakeful two-thirds of our days in the best way possible. For these reasons, we need a mattress that allows us to comfortably sleep and to toss and turn naturally during the night.
It's easy to get into the mindset of saving money by going down one size or buying the exact size you need. It's certainly something I did. The last thing you want is to roll off your bed and wake up abruptly or to get smacked in the face by your sleeping partner every single night.
Do yourself a favor and get a bigger size than you expect. Couples should aim for king size while single sleepers should find a full or queen size.
5. Avoid cheaping out and use a large budget
We get that mattresses can be a high ticket item for many households; it's fair to avoid spending too much on our beds when we do have to shell out so much money within a single day.
If you crunch the numbers, however, they do work in your favor in the long run. If you had a $1,000 mattress for 10 years, you would effectively be investing 27 cents for a full 7.5 to 9 hours of great sleep each night.
I've seen too many friends spend less than $300 on a mattress only to find out they sleep in misery and wake up with unnecessary aches and pain. Just because a mattress is available at a lower price class doesn't mean you should spend not that much.
If you need a budget-friendly range, aim around the $800 mark. $700 is on the low end. Over $1000 is perfect and ideal.
6. Know when to get rid of my old mattress
The problem with mattresses used past their useful lifespan is we don't know when they are hurting our sleep more than helping us.
Sagging is one indication for replacing a bed, but it's difficult to remember how it once was over a 10-year period.
My advice is to schedule a time to switch out your mattress every 6 to 10 years.
Every 6 years ensure you will always have the highest quality of sleep. Every 10 years ensure you will never use your mattress past its useful life and inflict pain on yourself. An average of 8 years is perfect.
Mark it down on your calendar!
7. Be willing to try a new mattress for several weeks
This one takes an entirely new mindset. Although most people won't have the patience or time to test run new mattresses every week, it can be a game changer for life. You learn what mattress types work best for you. You also learn which models or specific features are actually important or not.
It can get tedious because returning a mattress can prove challenging (although most reputable brands will find a local third-party company or charity to pick it up from your doorstep). If you value your sleep as the utmost importance and as the single thing you can do right for your sake and everybody else you are around, then testing new mattresses is something worth committing to.
Final Thoughts
Many people pick mattresses the usual way of deciding on one then committing to it regardless of whether they are good or bad. We do have the flexibility of choice. Consumer trends are changing and reputable online mattress companies are picking up on it by offering longer trial periods, easier return policies, and a selection of mattress models and designs. Learn from my mistakes, shop with the right mindset and process, and sleep well for the next years to come. Good luck!