Movies
'Justice League' Star Ray Fisher Debunks Rumors Claiming He's Planning to Leave DCEU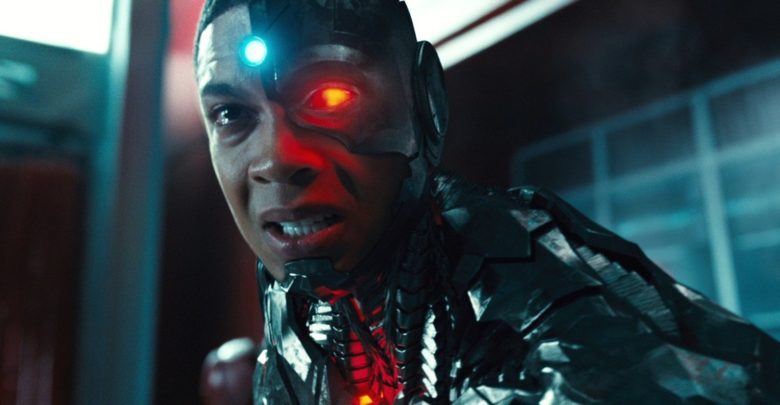 Justice League picked up the story from where Batman v Superman left, a world without Superman leaving Earth vulnerable to external attacks. This forced Bruce and Diana to put up an elite team of superheroes that includes Cyborg, Flash and Aquaman to fight the larger evil of Darkseid lurking in the shadows. But soon Wayne realized that they don't stand a chance without resurrecting Supes, so he used the last remaining mother box to bring him back.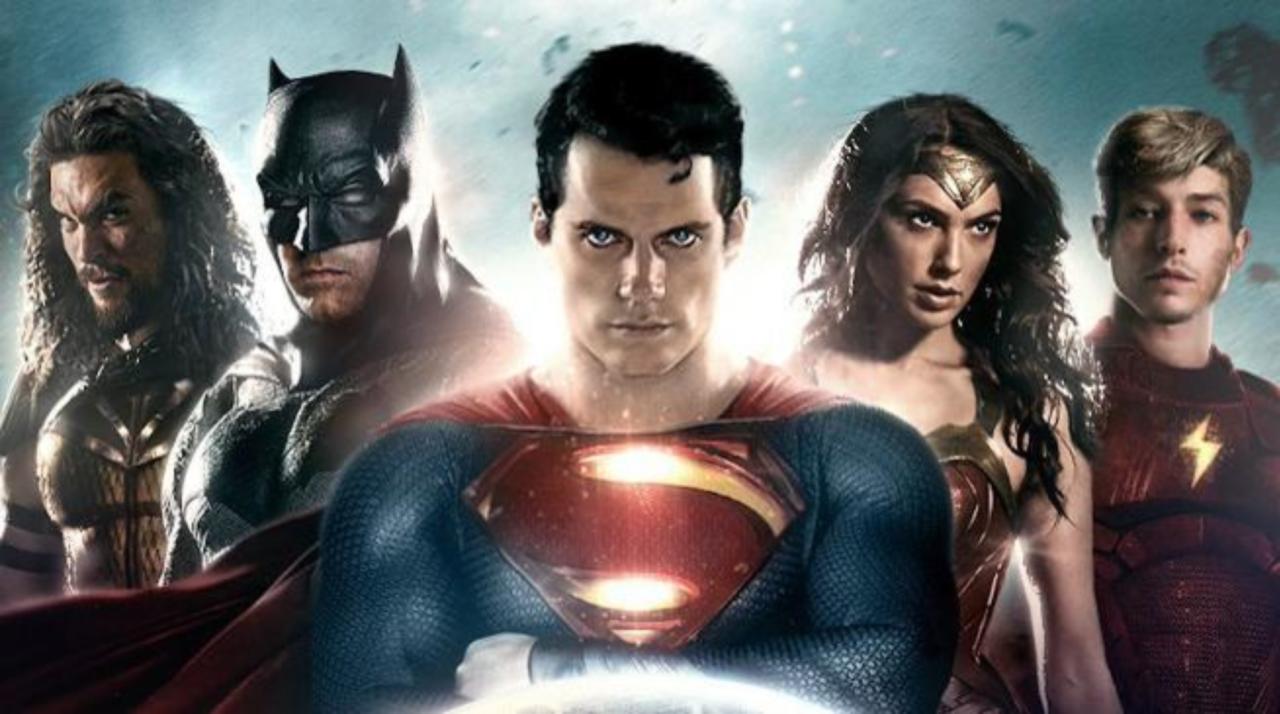 The movie turned out to be sloppy and all over the place. Apart from that, the spate of negative reviews severely affected Justice League's box office performance and it ended up becoming the lowest grossing DCEU film ever.
Recently, rumors started circulating around the internet claiming that Ray Fisher is leaving DCEU. So the actor took it upon himself and debunked the rumor, claiming that it was false and said that the fans will hear from him directly whenever he decides to leave the role.
Here's what he tweeted: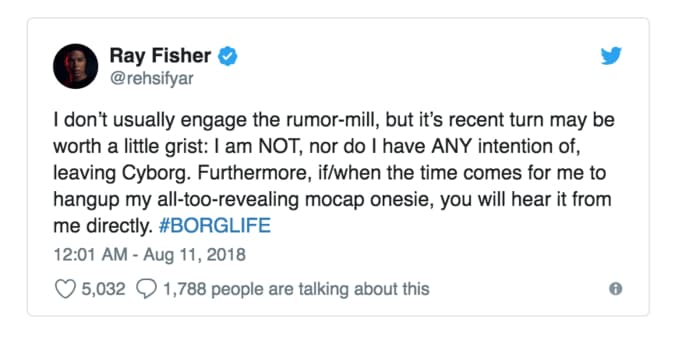 Justice League has a stunning cast as so many big names are attached including Batman (Ben Affleck), Superman (Henry Cavill), Wonder Woman (Gal Gadot), Aquaman (Jason Momoa), The Flash (Ezra Miller) and Cyborg (Ray Fisher). It brought the greatest DC superheroes under one roof and pitted them against the terrifying monster Steppenwolf whose mission is to restore darkness in the world.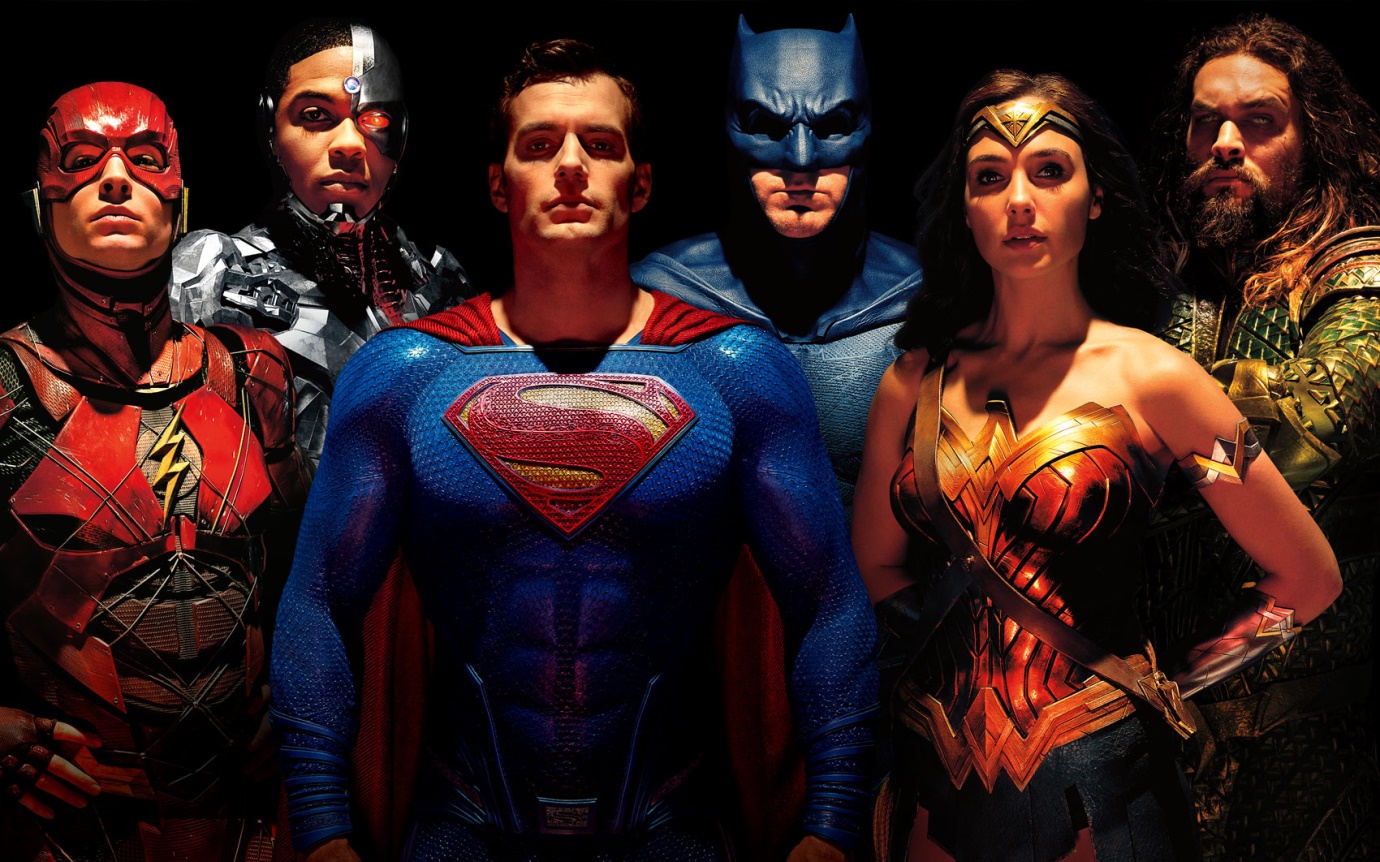 The official movie synopsis reads:
"In Justice League, fueled by his restored faith in humanity and inspired by Superman's selfless act, Bruce Wayne enlists the help of his newfound ally, Diana Prince, to face an even greater enemy. Together, Batman and Wonder Woman work quickly to find and recruit a team of meta-humans to stand against this newly awakened threat. But despite the formation of this unprecedented league of heroes—Batman, Wonder Woman, Aquaman, Cyborg and The Flash—it may already be too late to save the planet from an assault of catastrophic proportions".