A Major Avengers: Infinity War & Spider-Man Easter Egg Spotted at Disneyland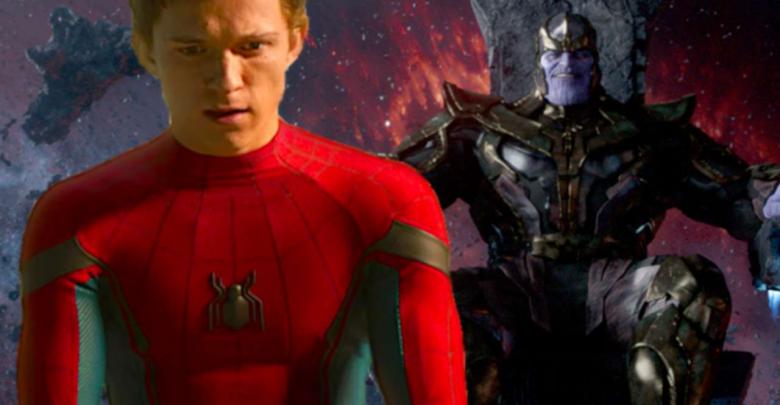 Avengers: Infinity War is now the biggest Superhero movie to ever come out as it has shattered all records at the Box Office. It Made a new opening weekend record at the Domestic Box Office and it earned more than $2 Billion Worldwide becoming the first movie to do so. Other than the Box Office records, there were many others as it was the longest MCU movie, it had the most number of characters sharing the screen which included the likes of Iron Man, Captain America, Spider-Man and many more. There was so much going on that it almost felt like Disneyland!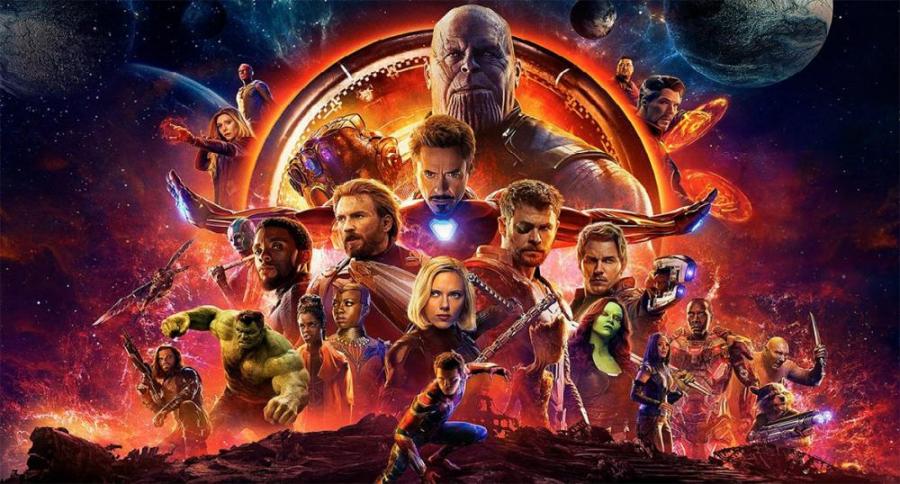 As it was a Marvel movie, there had to be tonnes of Easter Eggs and references in the movie. There were so many references from the previous movies and it almost felt like all the dialogues are actually nothing but a repetition from the previous MCU movies. "We have a Hulk", "Fine, I'll do it myself", there were just so many of those used in a different context that it felt so great.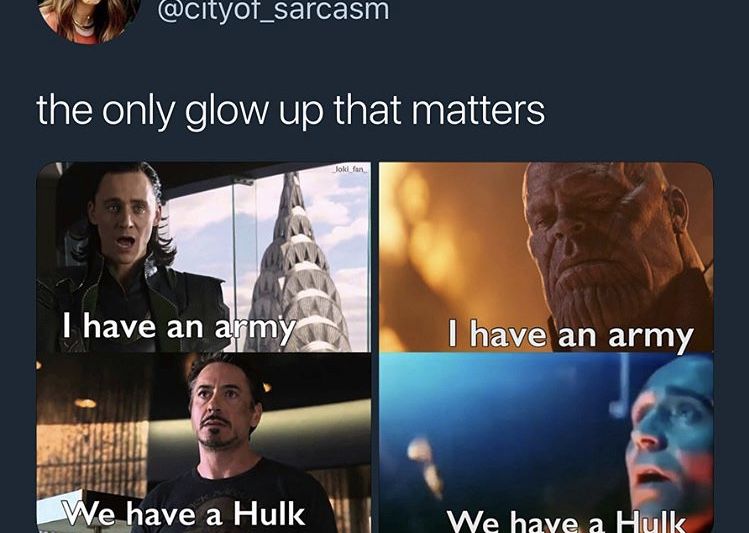 Other than the dialogues, Infinity War was a mine for Easter Eggs and even the biggest moment in the movie, the big snap was itself a giant Easter Egg from the comics. There were so many others which included someone crashing into the Sanctum Sanctorum, Ebony Maw tormenting Doctor Strange, Bucky being called the White Wolf, Rocket's eye & arm reference, Captain America standing up to Thanos and many more!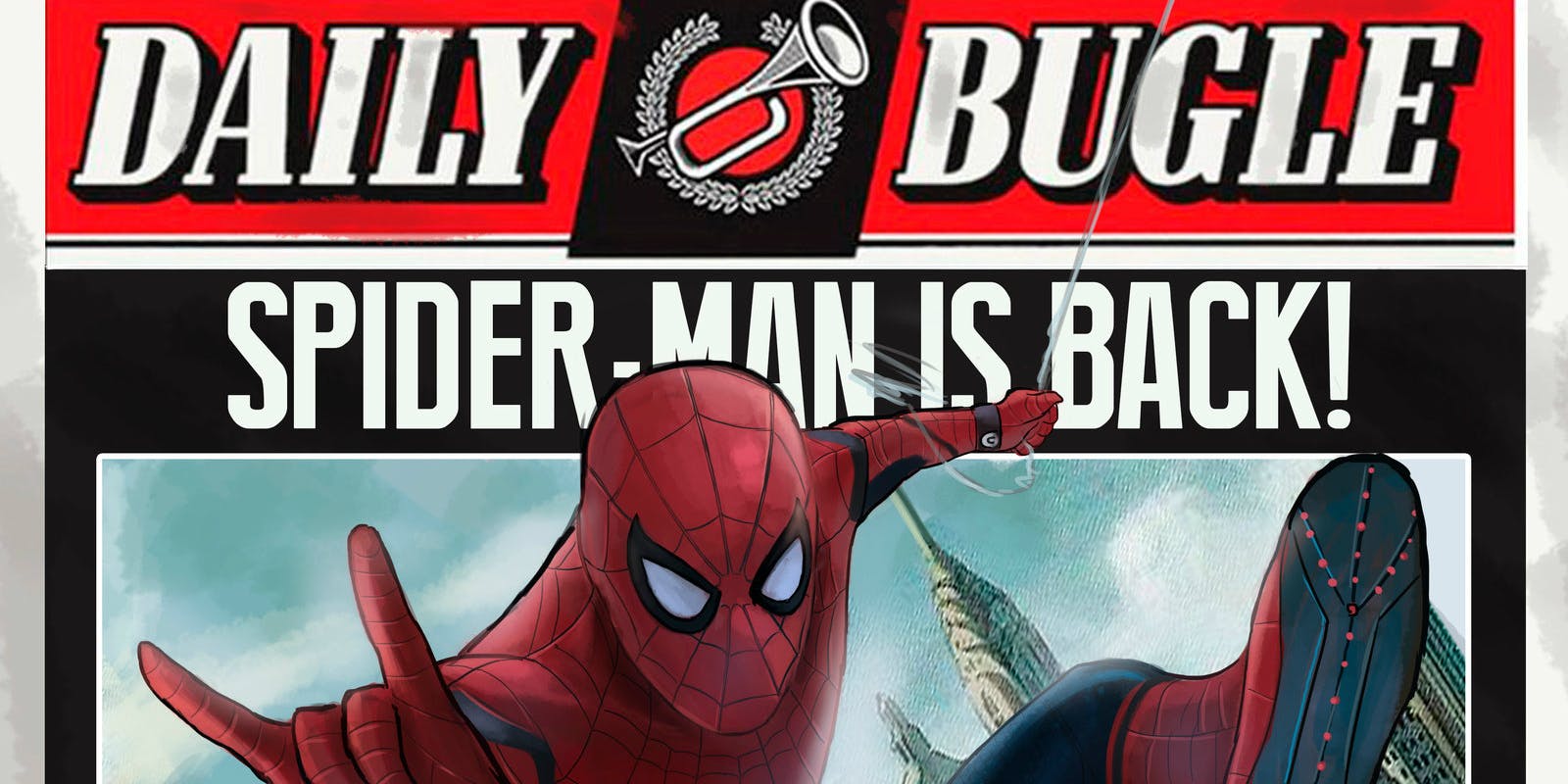 It is good to know that there are Avengers Easter Eggs found outside the movie as well. Marvel fans at Disneyland have discovered a great Infinity War Easter Egg which also links itself to Spider-Man and Black Panther. This Easter Egg made its way to the net by a redditor named Ford117 who posted a photo showing the Easter egg that they'd spotted in one of Disneyland's parks and it brings in The Daily Bugle from Spider-Man. Here, have a look at the photo posted: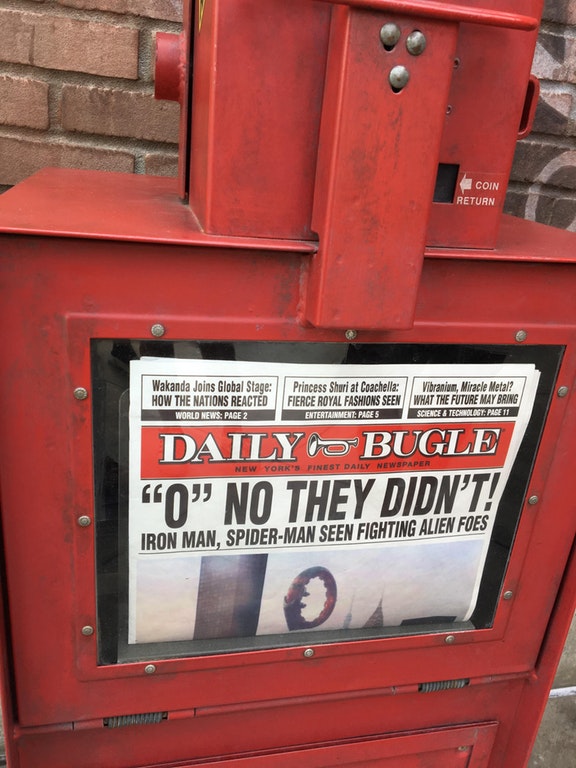 Now we all know that The Daily Bugle is the press company where the infamous J. Jonah Jameson recruits Peter Parker, but if you look at this photo closely at what is being reported here through the headline which reads "'O' No They Didn't! Iron Man, Spider-Man Seen Fighting Alien Foes.", it obviously references the big alien spaceship and the Battle of New York 2.0 which took place when Ebony Maw and Cull Obsidion came to Earth for the Time Stone and Doctor Strange, Iron Man, Spider-Man and Wong fought to stop them.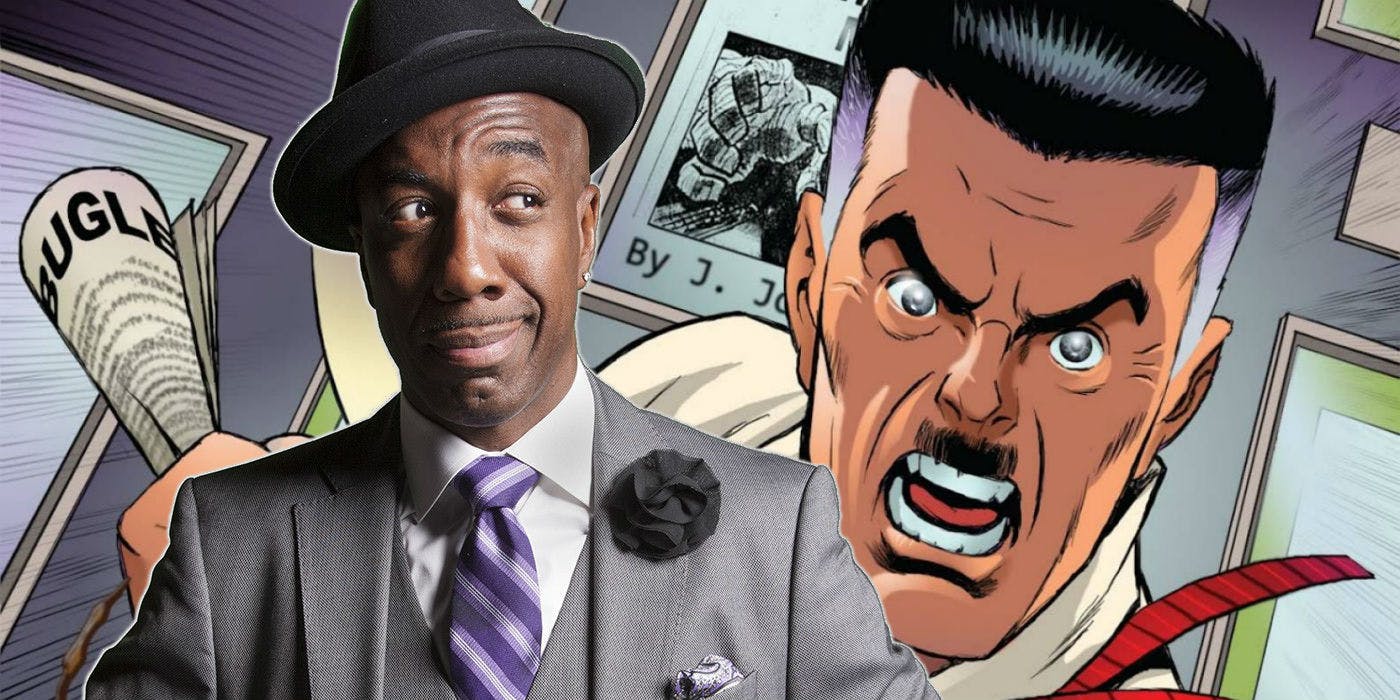 This little Easter Egg could actually mark the debut of J. Jonah Jameson in Spider-Man: Far From Home as actor J.B Smoove is already presumed to be playing the character in the movie. Well, the Newspaper also has a few other Headlines. If you read at the top, the three Headlines have everything to do with the Wakandans as the Daily Bugle reports Wakanda announcing themselves to the world stage and how the world has reacted to them.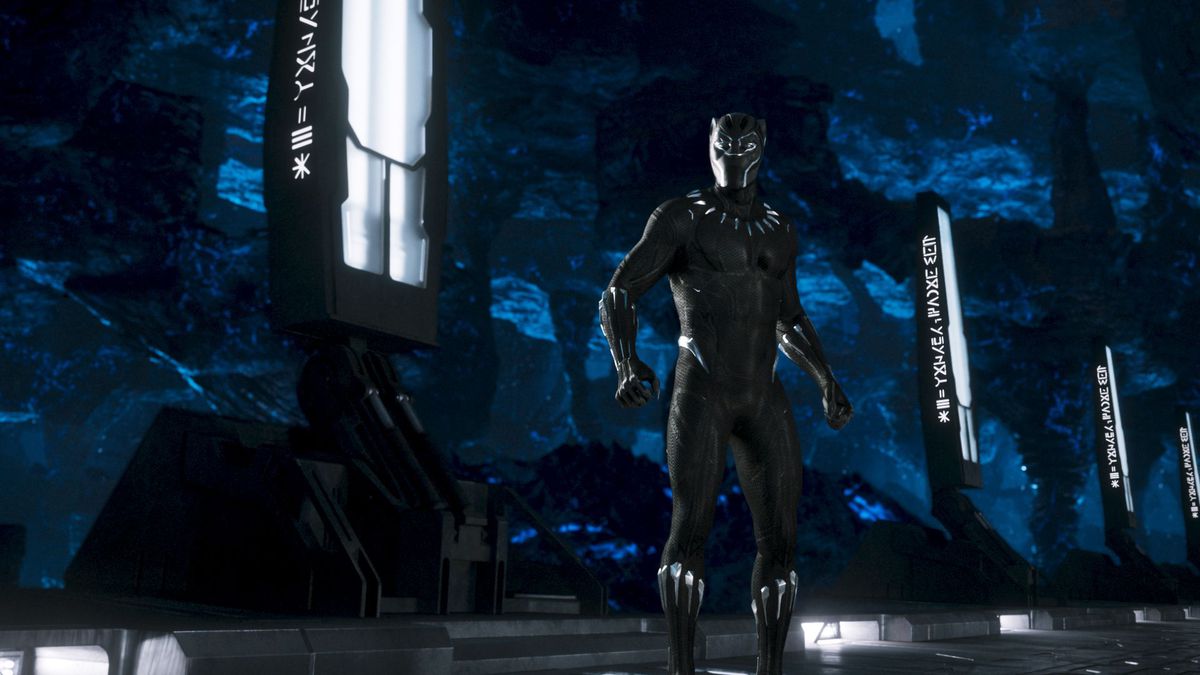 Princess Shuri also makes the headline along with her ravishing royal outfit. The third Headline teases Vibranium, and how it may be brought to use in the future of the MCU. As we move closer to the next year, these Disney Parks may bring in more Easter Eggs to raise the hype for the upcoming movies.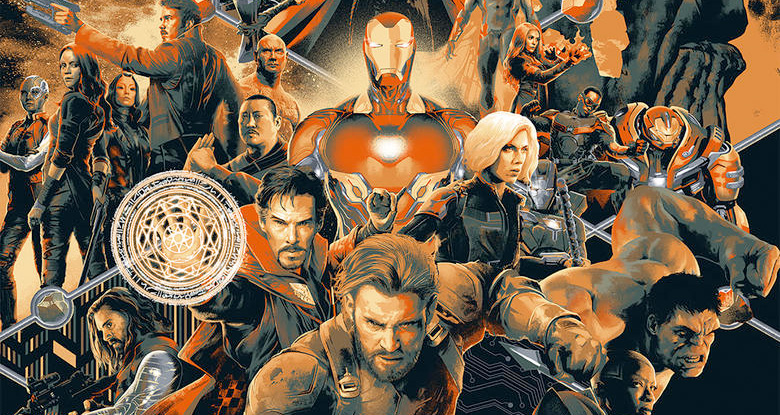 For now, let's focus on Avengers: Infinity War which stars Robert Downey Jr., Chris Hemsworth, Mark Ruffalo, Chris Evans, Scarlett Johansson, Benedict Cumberbatch, Don Cheadle, Tom Holland, Chadwick Boseman, Paul Bettany, Elizabeth Olsen, Anthony Mackie, Sebastian Stan, Tom Hiddleston, Idris Elba, Danai Gurira, Peter Dinklage, Benedict Wong, Pom Klementieff, Karen Gillan, Dave Bautista, Zoe Saldana, Vin Diesel, Bradley Cooper, Gwyneth Paltrow, Benicio del Toro, Josh Brolin, and Chris Pratt.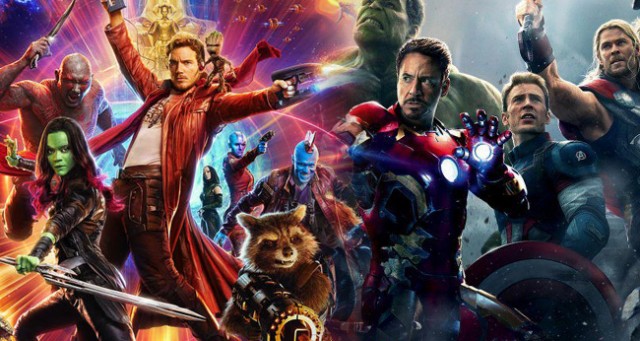 Here's the official Synopsis:
"As the Avengers and their allies have continued to protect the world from threats too large for any one hero to handle, a new danger has emerged from the cosmic shadows: Thanos. A despot of intergalactic infamy, his goal is to collect all six Infinity Stones, artifacts of unimaginable power, and use them to inflict his twisted will on all of reality. Everything the Avengers have fought for has led up to this moment – the fate of Earth and existence itself has never been more uncertain".
I just have the biggest passion for everything cinematic! I want to share this passion with everyone through my writing about Hollywood Movies and TV. Other than that, I am a big sports fanatic and enthusiast. I'd like to write about my favorite sports as well some day.