Movies
Avengers: Infinity War Star Accidentally Revealed [SPOILER'S] Return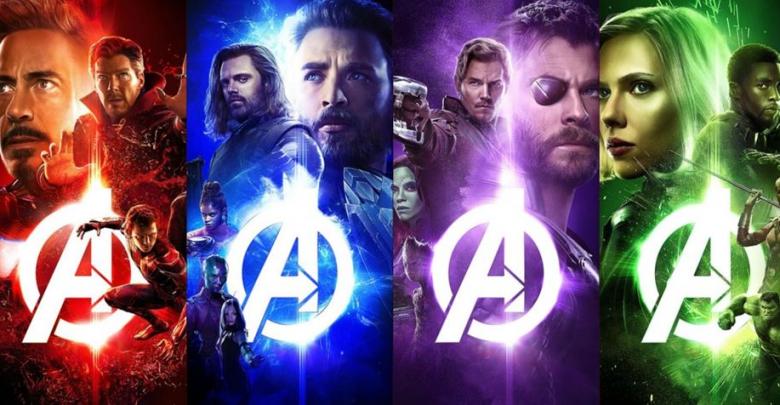 Infinity War was a movie riddled with death, destruction, and mayhem. For a long time, we as comic books fans ached for a movie that gave us proper villains and then gave us an impacting story over them so we could fully appreciate the character depth of these villains. Avengers: Infinity War was an attempt to do just that. The Mad Titan is a formidable enemy who can take down the entire cosmos on a whim. Avengers: Infinity War was a proof of just that. The movie was the documentation of what happens when the Mad Titan truly gets mad and comes after you, it's a representation of the wrath of the being who stands atop all other denizens of our universe. Thanos came. Thanos saw. Thanos conquered.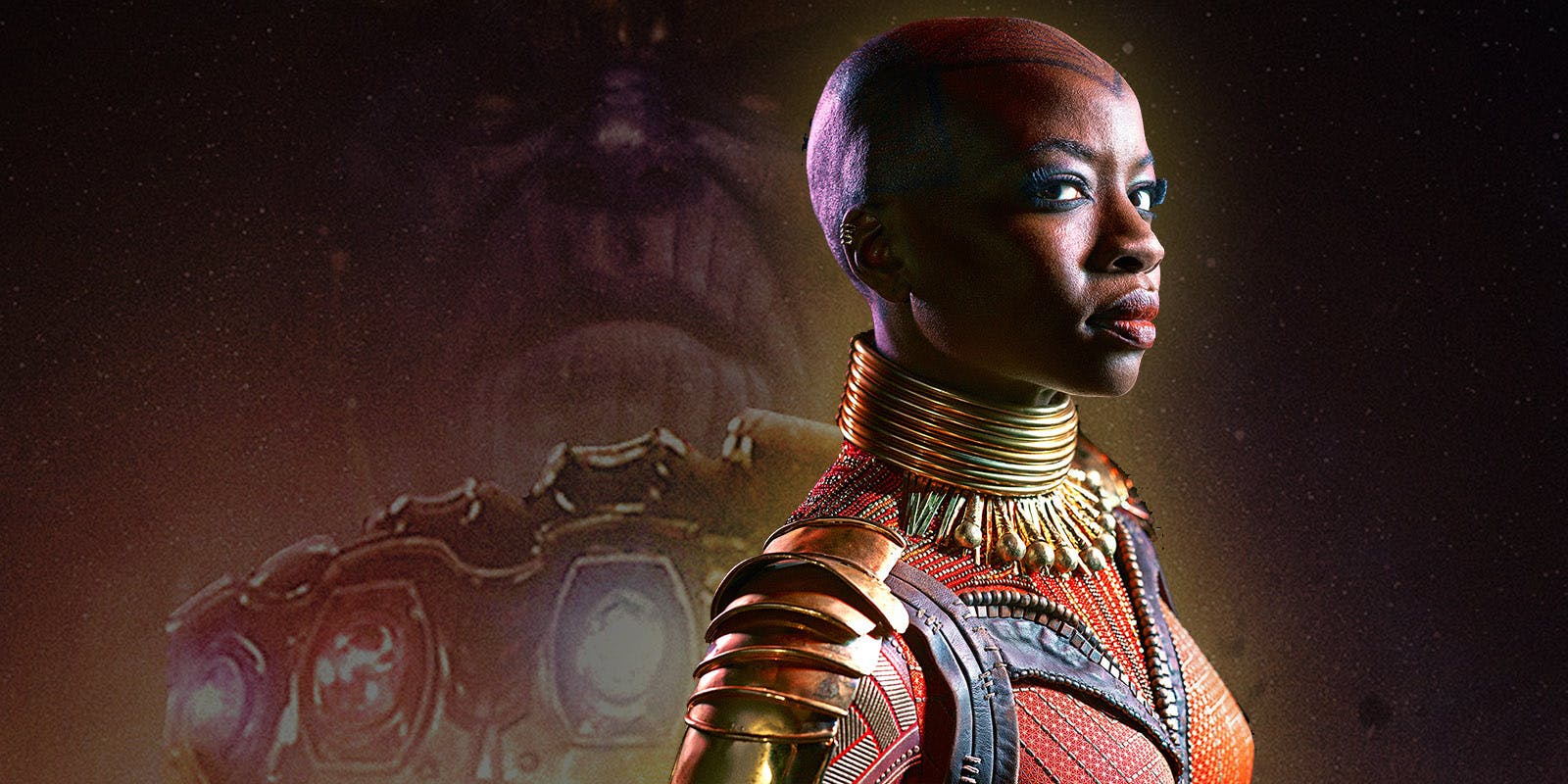 His conquest then led to deaths, the largest genocide we have ever witnessed. The Mad Titan erased half of all life in creation by wielding the power of infinity stones on the artifact created by the 'dwarfs'. It was astonishing how the entirety of the universe could do nothing but behold the power of the tyrant of the dark quadrant as he uprooted civilization as we know it. One of the characters who was affected by Thanos's snap is played by Danai Gurira. Who also happens to be the part of the cast of The Walking Dead.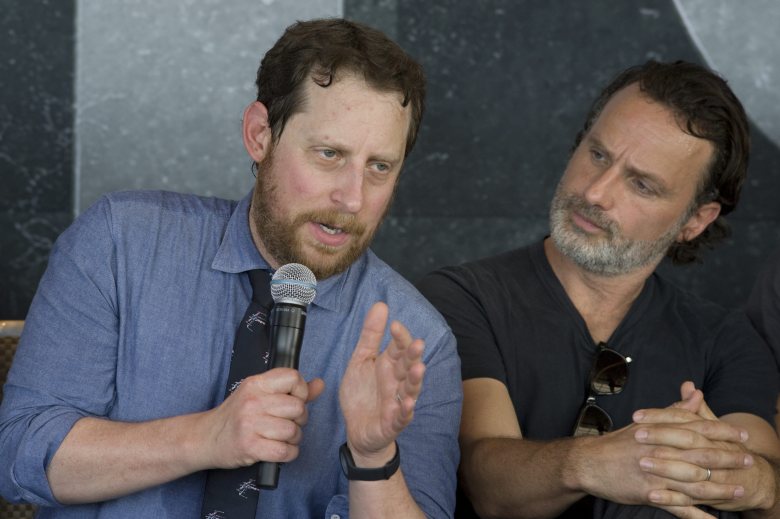 When asked what was more difficult, losing Chadwick Boseman in Infinity War or losing Rick Grimes in THE WALKING DEAD the actress had this to say:
"Woww! Wowww! Well, you know Infinity War, you know. We know that that's its own thing. That's a thing that you know is its own thing. That's all I'll say about that in terms of…"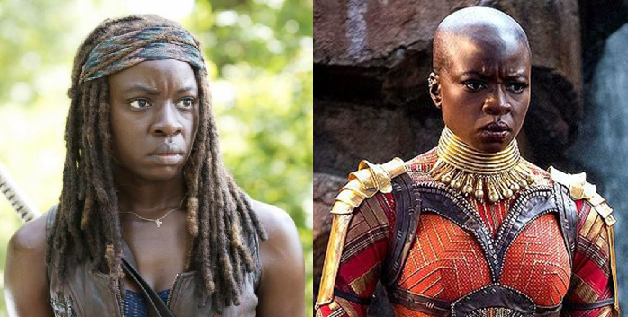 This immediately prompted Scott Gimple to comment on the manner in which Danai framed her answer and of course to remark on her very specific wording.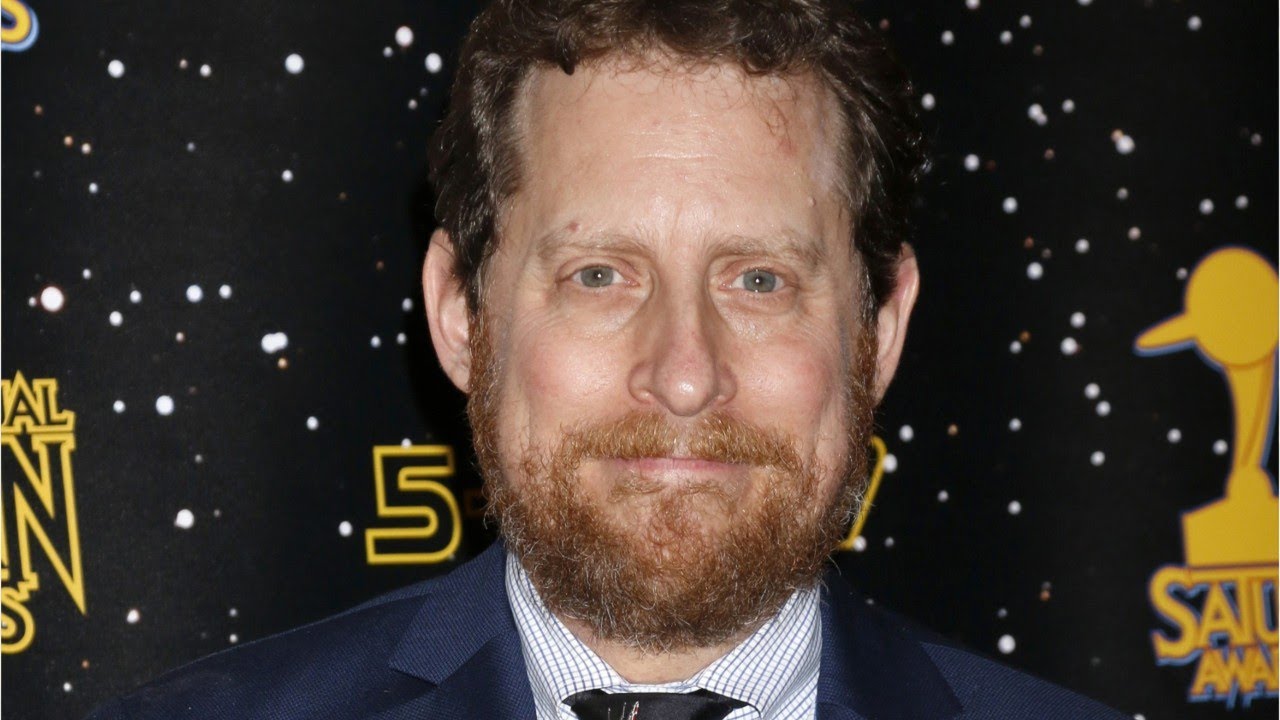 "Wait, are you saying that Thanos wasn't successful?"
Her response says a lot but it seems rather apt considering the secrecy surrounding Avengers 4:
"I'm not saying anything. I can actually just not speak at all anymore, being part of these two franchises… do not speak."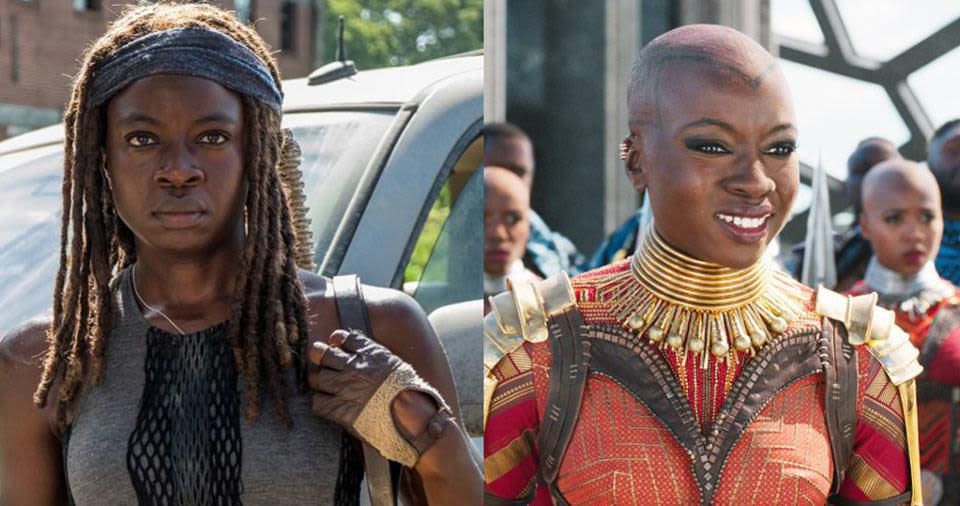 This is rather obvious, there is no new information that the actress discloses here. She was just asked a bunch of questions to which she no real answers. But the questions in themselves were a controversy of epic proportions. The idea that Thanos was not successful would change the entire premise of the Marvel Cinematic Universe. Who knows how much the universe was really affected by Thanos' actions. How many died? How many died because of the snap's repercussions. There is a universe out of balance created by a tyrant from the chair of madness to balance the creation. It could very well be that the Thanos in popular culture is actually seduced by lady death. That he is her servant and is subservient to her every will.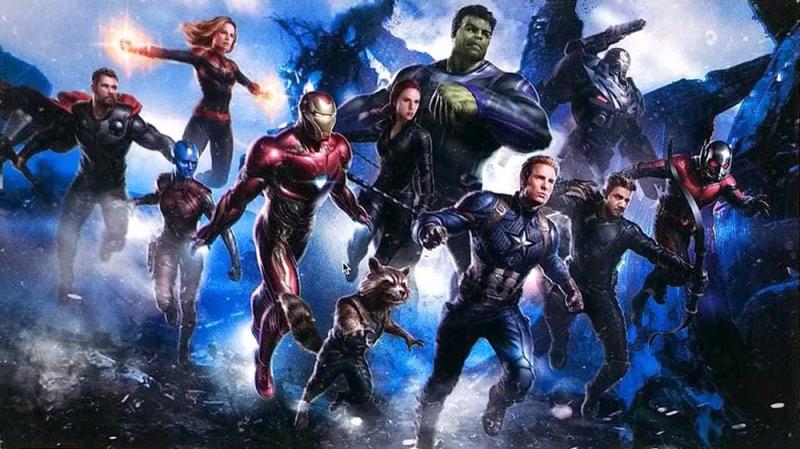 We do not know. We can't know. This is all conjecture. But what exactly is Danai Gurira hinting that? Are we about to see a future where Black Panther comes back? Of course! We already know that there is going to be a sequel for Black Panther(even if it is a prequel to Infinity War) and we will get to see Chadwick Boseman reprise his role as the Black Panther.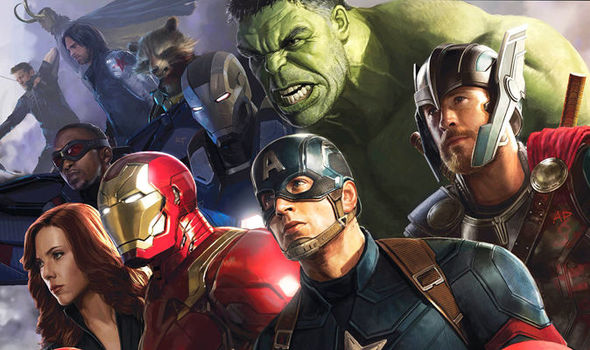 The entire premise seems a little shaky and the road after Avengers 4 will be hard fought for the Marvel Cinematic Universe. It will all depend on what happens at the end of the next Avenger's movie. Does Thanos dissipate like all the Marvel Cinematic Universe villains, or does he become the next mastermind in the MCU?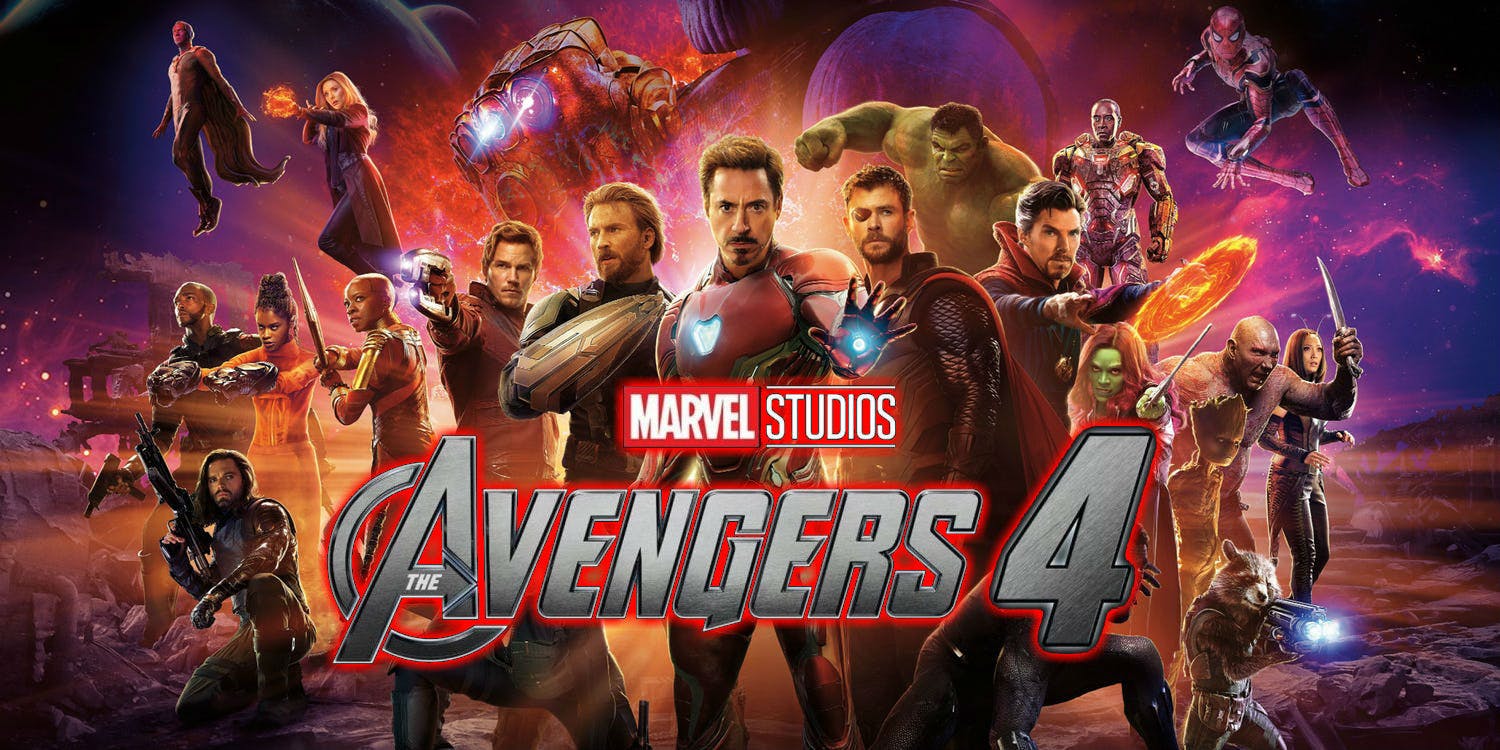 Avengers 4 will hit the theaters worldwide on May 4, 2019. The cast is impeccable as some of the biggest names are part of the project including Robert Downey Jr. (Iron Man), Chris Evans (Captain America), Sebastian Stan (Winter Soldier), Chris Pratt (Starlord), Chris Hemsworth (Thor), Idris Elba (Heimdall), Tom Hiddleston (Loki), Dave Bautista (Drax), Pom Klementieff (Mantis), Mark Ruffalo (Hulk), Scarlett Johansson (Black Widow), Samuel Jackson (Nick Fury), Cobie Smulders (Mariah Hill), Jeremy Reiner (Hawkeye), Benedict Wong (Wong), Benedict Cumberbatch (Dr. Strange), Tom Holland (Spiderman), Letitia Wright (Shuri), Chadwick Boseman (Black Panther), Paul Rudd (Ant-Man), Elizabeth Olsen (Scarlett Witch), Paul Bettany (Vision), Bradley Cooper (Rocket Raccoon), Vin Diesel (Groot), Zoe Sal Danai (Gamora), Karen Gillan (Nebula), Josh Brolin (Thanos).
Play Now: The Avengers: Infinity War Quiz: (Click on the link below to begin)
Avengers: Infinity War Movie Test – How Much You Really Know?