News
Television
Here's How Colton Haynes' Roy Harper Will Shockingly Return To Arrow Season 7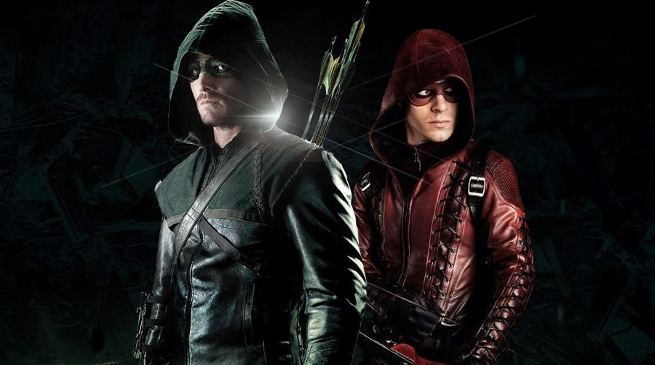 Arrow is the show that began it all for the Arrowverse. And now we have 4 shows in the Arroverse and all four of these shows have continued to amaze us. Looking at the success of these 4, the CW network has added another Superhero show in the name of Black Lightning. All the Arrowverse shows have been renewed for new seasons, and Arrow Season 7 is going to bring the story of Oliver Queen in a way we have never seen. Also, Colton Haynes' Roy Harper will make his return as a series regular.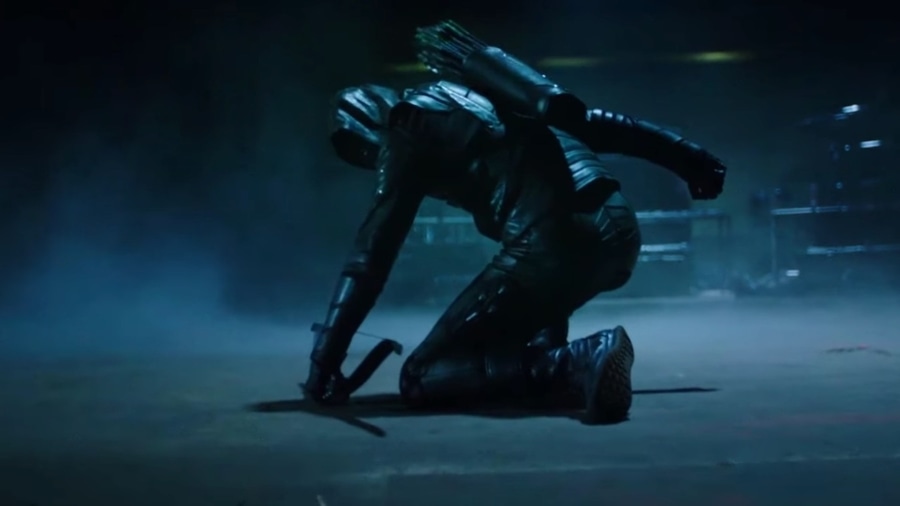 Team Arrow did neutralise the threat of Richard Dragon aka Ricardo Diaz in the season 6 finale, but the next season is going to be an even bigger test for Oliver Queen since his secret Identity is not a secret anymore and he will have to take on the villains that he has actually put away in the last 6 years in jail. We got a brand new trailer for the seventh season of Arrow at this year's Comic-Con and it was remarkable. Check it out:
https://www.youtube.com/watch?v=1Q3N28d5uNI
Right before Comic-Con, the synopsis of the upcoming season was also released:
"There has been no shortage of close calls for Oliver Queen when it comes to protecting his Super Hero identity, but in the season six finale, he was finally backed into a corner and forced to reveal himself to the world as the Green Arrow. Now, Oliver will come face-to-face with many of the criminals he placed behind bars, as he makes a new home for himself at Slabside Maximum Security Prison. Oliver will find himself vulnerable in a way unlike ever before when a mysterious new enemy begins to unravel his work as Green Arrow, challenging him to redeem his name or risk losing everything."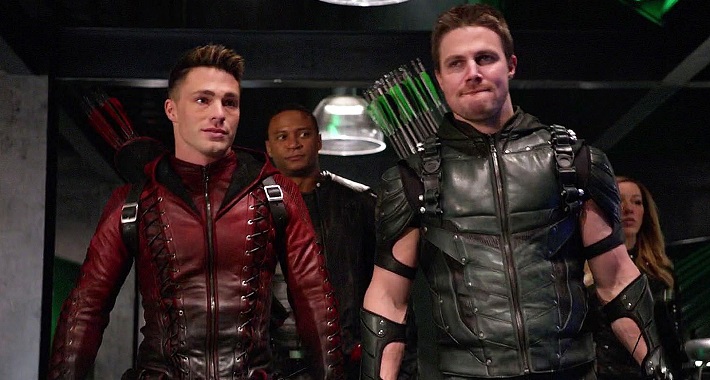 Since Oliver will be out of action for quite a while this season someone will have to take his place to save the city. We know that Colton Haynes is set to make his return as a series regular as Roy Harper, so it will be really interesting to see where his character goes on the show after his return in season 6. In an interview with Comicbook.com, Haynes talked about how he made his comeback on the show. Here's what he said:
"I got a call from Greg Berlanti, and he said 'Hey'. I was shooting [American] Horror Story at the time. And he said 'If you want to come back, you're welcome to come back. We have a great idea.' And it's the craziest idea. Roy Harper's coming back in a way that no one is going to understand. It's amazing, and I was like 'I can't wait to be around my friends and my family!' And so I, of course, jumped at that opportunity."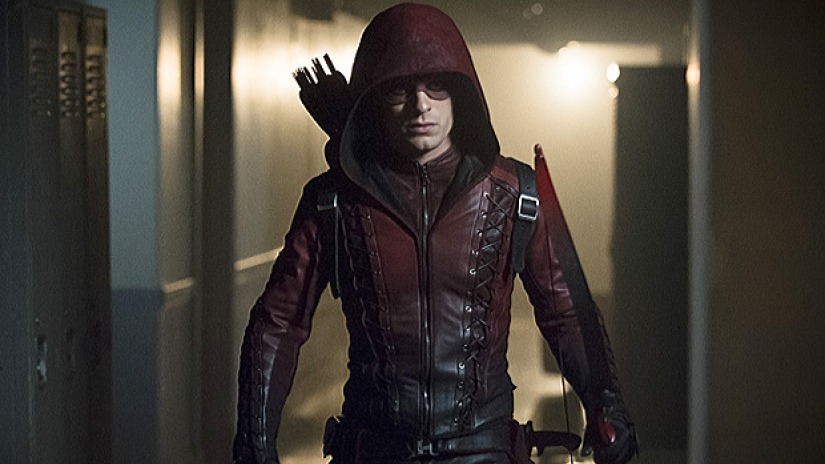 This year, we are going to have a new showrunner for Arrowverse in the name of Beth Schwartz as Marc Guggenheim and Wendy Mericle have stepped down from this year on. Haynes continues to talk about how shockingly his character will come back and he also praised the showrunners and the writers for what they have done with his character. He continued:
"You guys have no idea what's happening with Roy Harper. It's a crazy storyline, I can say. It's nothing like he's been before. It's going to shock [so many people]. I'm shocked right now. It's going to shock a lot of people. Roy's not the same person. I can't say much, but we're returning back to our roots on the show. Not the characters, but the show — We're going back to how we were a couple of seasons ago. But it's going to just be so good. Beth Schwartz, our new showrunner, is just — She's a dream. She's changing everything and she's making everything the way I think the show was at the beginning."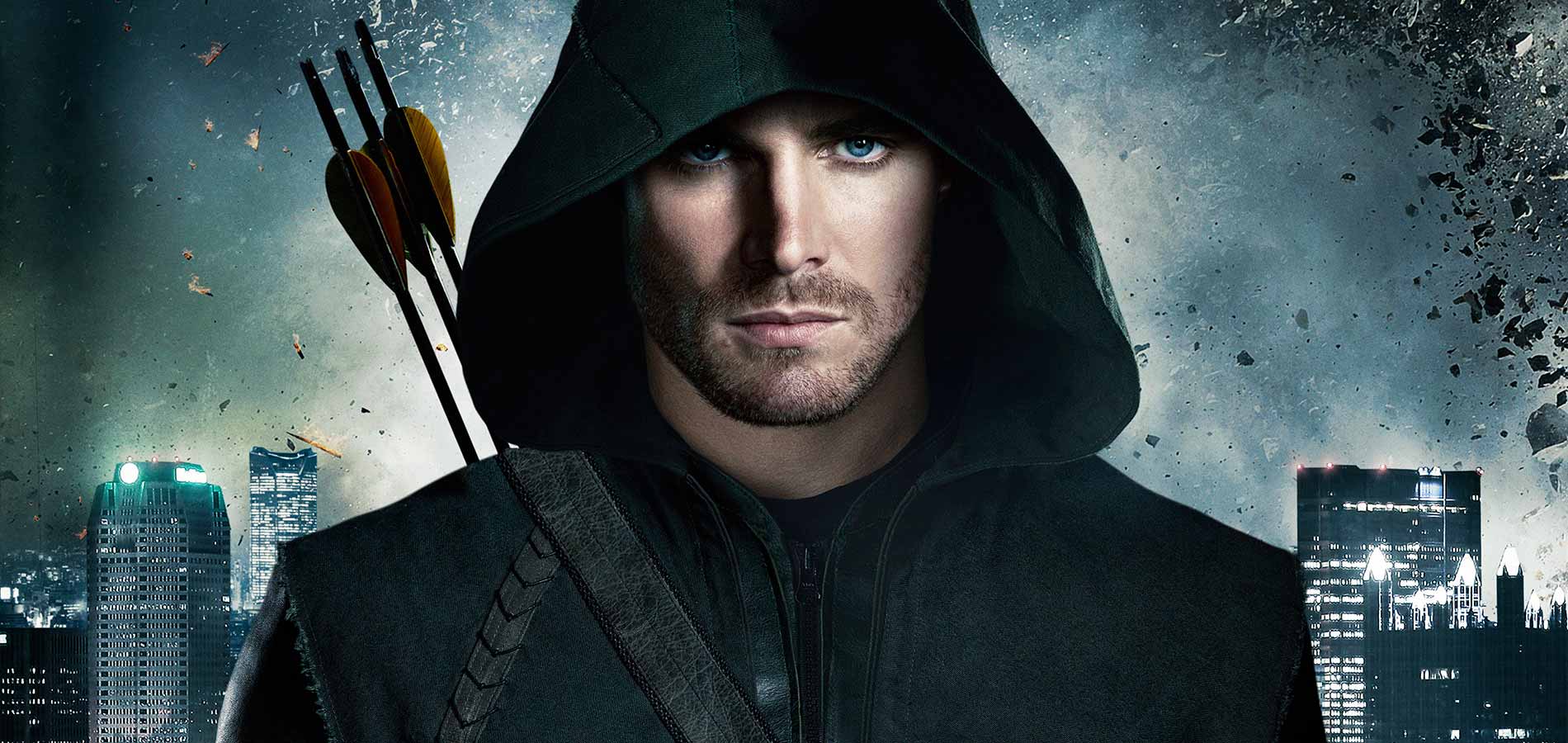 Arrow includes a very diverse cast with Stephen Amell as Oliver Queen/Green Arrow, Colton Haynes as Roy Harper, Emily Bett Rickards as Felicity Smoak, David Ramsey as John Diggle, Juliana Harkavy as Dinah Drake/Black Canary, Rick Gonzalez as Rene Ramirez/Wild Dog, Echo Kellum as Curtis Holt/Wild Dog and Katie Cassidy as Laurel Lance/Black Siren.
Arrow Season 7 will return on October 15 on the CW Network.
Also See: A Huge Character is Added To CW's Black Lightning Cast For Season 2