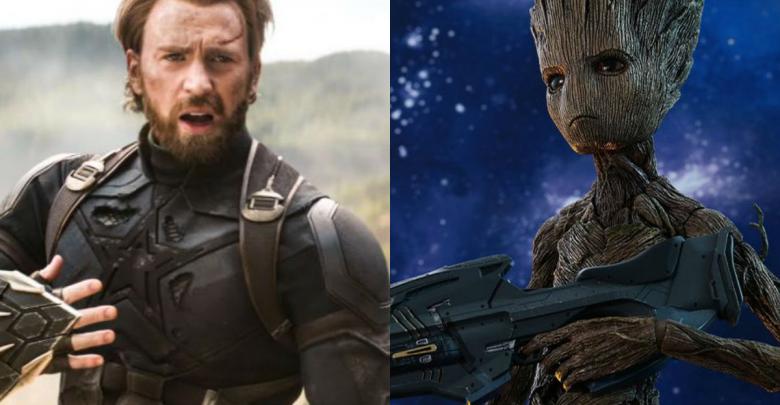 Avengers: Infinity War is coming out in Digital HD within just one day and we will be able to keep this movie at our home! This was probably the most awaited movie of the decade and it is finally coming home now. It was full of fan pleasing moments and surely worth the wait. Die Hard fans saw the movie more than once and will still be owning the Digital HD or the BluRay packs for their homes.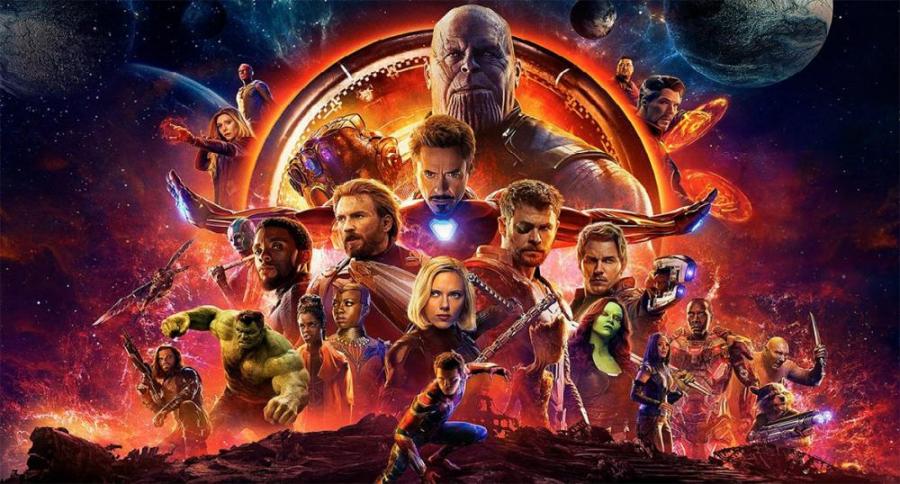 As we are getting very close to the home release, many amazing clips and deleted scenes from the movie are getting released for us to see online. One of the most amazing moments in the movie was Thor's epic entrance in Wakanda and the whole "Bring me Thanos" moment turned the theatres into freaking colosseums. Here are the "Bring Me Thanos" scene and a behind the scenes footage that shows the making of Battle of Wakanda:
The official Avengers account on Twitter has now released the epic clip that followed Thor's entrance in Wakanda. This is the first time Groot met Steve Rogers and their interaction was truly amazing. Have a look:
"I am Steve Rogers." #InfinityWar pic.twitter.com/IcnaKJzO6L

— The Avengers (@Avengers) July 29, 2018
That's typical Marvel for you. Amidst a huge battle sequence, you are going to get a quip every now and then to lighten up the tensed mood that has been built up throughout the run of the movie. Recently, a deleted scene from the movie was released for the audiences to see. It showed Drax and Quill fighting against each other after the Abduction of Gamora at Knowhere. Have a look:
The BluRay feature of the movie is also coming out very soon and it will include 45 minutes of extra footage that will include some other deleted scenes, BTS featurettes and the Gag reel for Infinity War. So to summarise, we will be getting 45 minutes of extras which will include:
Intro from Joe and Anthony Russo (1:31)

Gag Reel (2:03)

The Battle of Wakanda Featurette (10:57)

The Battle on Titan Featurette (9:33)

Kingdom of Thanos Featurette (6:32)

New Teams Featurette (5:06)

Decision of a Father Featurette (4:03)

Deleted Scenes

Happy Has a Perspective (1:24)

Hunt for the Mind Stone (1:25)

The Guardians Find Their Groove (3:20)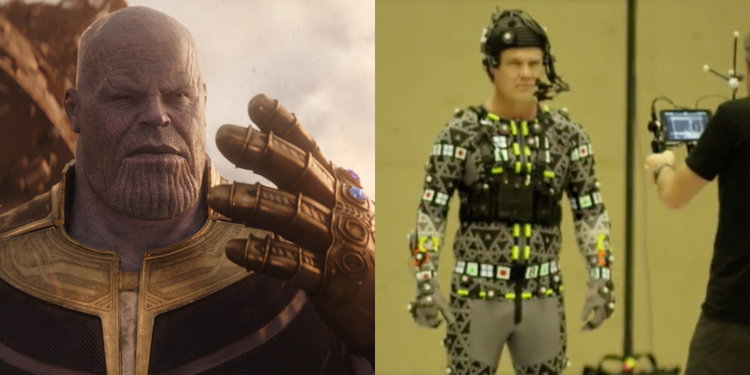 Josh Brolin's Thanos was just amazing in the movie. Here's what the Directors, Anthony and Joe Russo said about Brolin's performance right before the movie came out:
"Anthony Russo – He's such an amazing performer and so uniquely suited to Thanos. What we were looking for in the character of Thanos is the strongest, most intimidating figure in the universe. While at the same time we wanted to tell a story about a character with a really complex and empathetic interior life. There are not a lot of actors that can give you both of those things. Josh Brolin is perhaps the best example that you can find where you have somebody who has a physical presence and brings that level of intensity and threat, while at the same time having another layer always at work underneath that, which is a very complex inner life and a lot of emotional depth and texture."

"Joe Russo – Josh created an incredibly nuanced character who is both frightening and oddly emotional."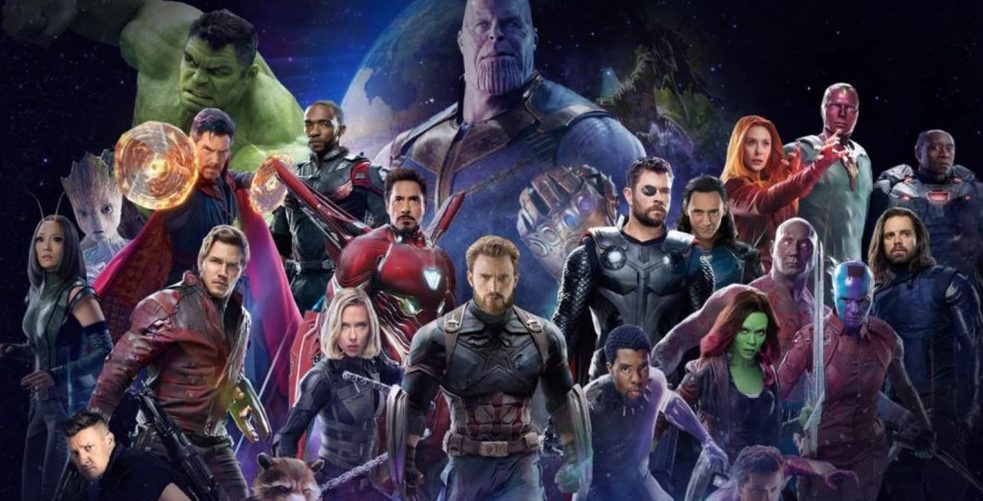 Directed by Anthony and Joe Russo, and written by Christopher Markus and Stephen McFeely, the movie stars Robert Downey Jr., Chris Hemsworth, Mark Ruffalo, Chris Evans, Scarlett Johansson, Benedict Cumberbatch, Don Cheadle, Tom Holland, Chadwick Boseman, Elizabeth Olsen, Anthony Mackie, Sebastian Stan, Tom Hiddleston, Paul Bettany, Idris Elba, Dave Bautista, Zoe Saldana, Vin Diesel, Bradley Cooper, Peter Dinklage, Benedict Wong, Pom Klementieff, Karen Gillan, Gwyneth Paltrow, Benicio del Toro, Josh Brolin, Chris Pratt, Danai Gurira and Letitia Wright.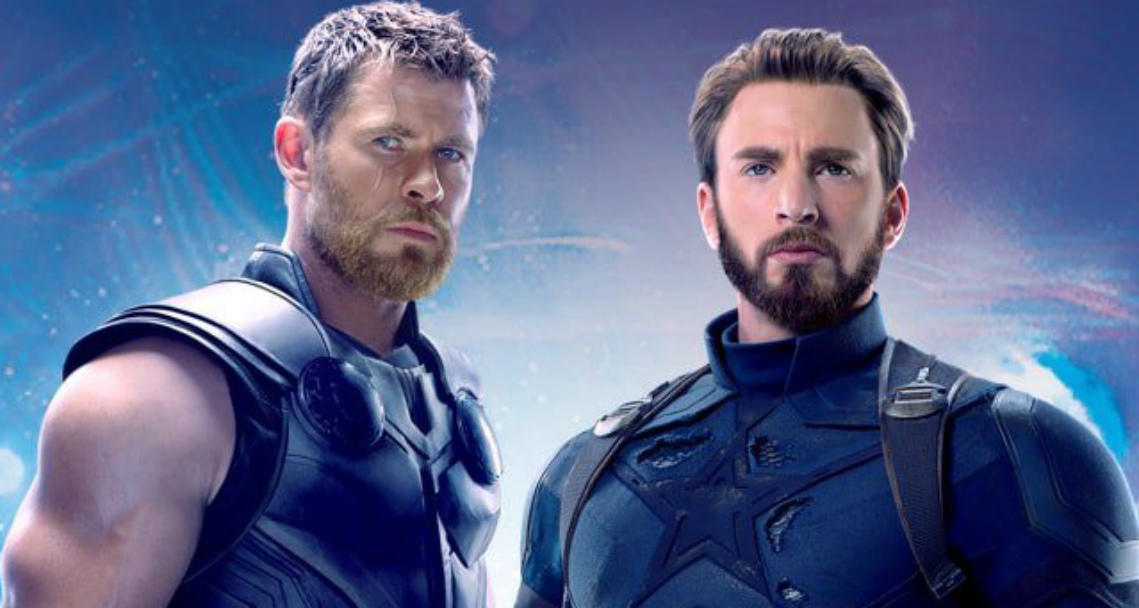 Here's the official synopsis:
"As the Avengers and their allies have continued to protect the world from threats too large for any one hero to handle, a new danger has emerged from the cosmic shadows: Thanos. A despot of intergalactic infamy, his goal is to collect all six Infinity Stones, artifacts of unimaginable power, and use them to inflict his twisted will on all of reality. Everything the Avengers have fought for has led up to this moment – the fate of Earth and existence itself has never been more uncertain."
Play Now: The Ultimate Avengers: Infinity War Quiz: (Click on the link below to begin)
Avengers: Infinity War Movie Challenge – How Closely Did You Watch?