Ant-Man and the Wasp is on the horizon and fans are pretty excited about the sequel to 2015's Ant-Man but their mind is also pre-occupied with the next in the pipeline i.e Captain Marvel. It will be the first female superhero movie brought by the MCU to be able to compete with DCEU's Wonder Woman that turned out to be a massive box office success.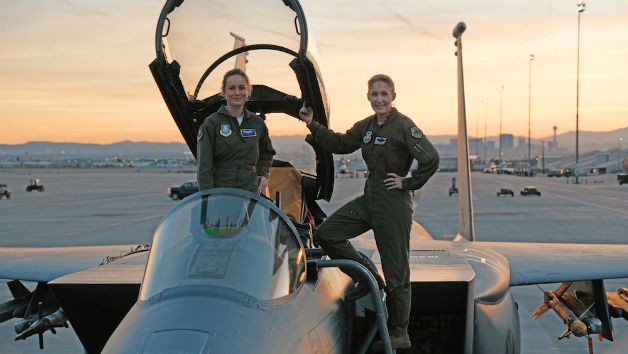 The plot details are still under wraps but we know that it's an origin story set in the 1990's and the big villains are Skrulls in the backdrop of ancient inter-galactic Kree-Skrull war. The popular actress Brie Larson has been cast as the lead Carol Danvers aka Captain Marvel. Further, Jude Law has been roped in to play famous Dr. Walter who turned into Kree Warrior Mar-Vell.
Along with them, we will also see Samuel Jackson as Nick Fury with both his eyes intact. He was the one who sent a distress signal to Captain Marvel in the post-credits of Avengers Infinity War after Thanos snapped his fingers and wiped out half the life in the universe.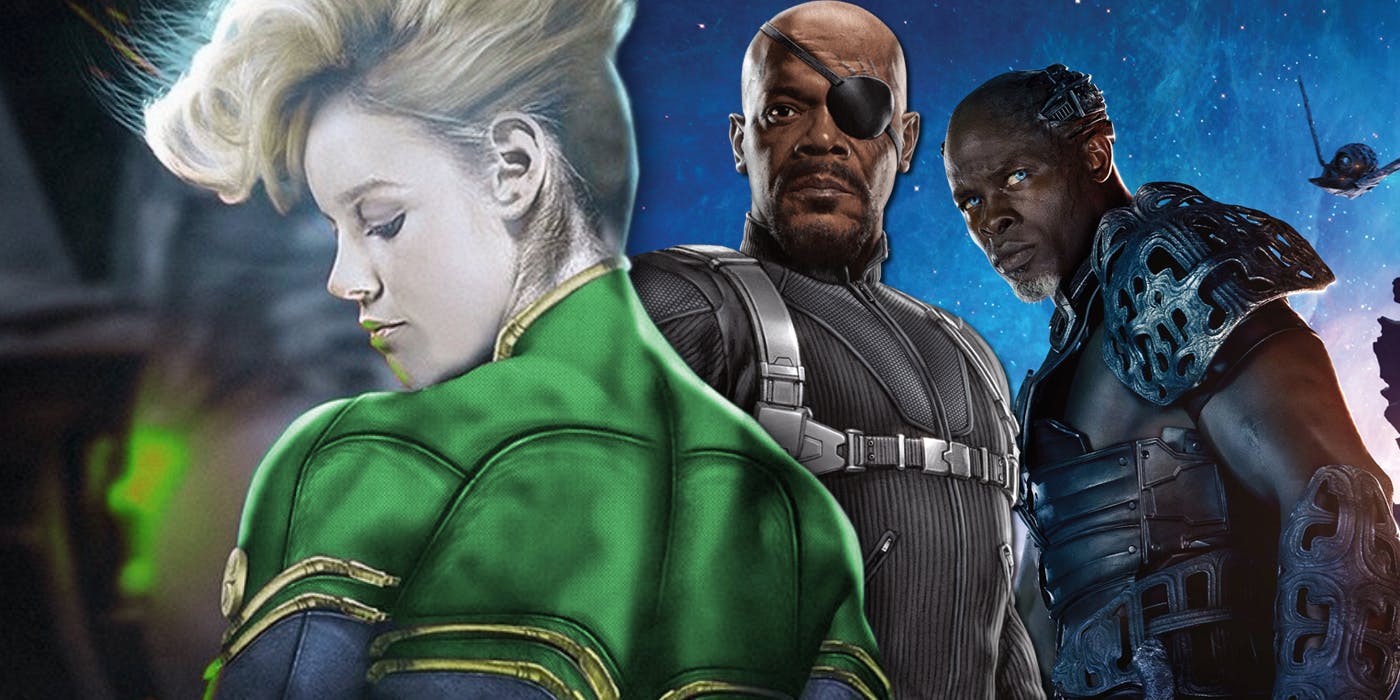 It was launched in San Diego Comic-Con last year with a lot of hype and insane excitement. Marvel President Kevin Feige did the honors and had this to say:
"With Captain Marvel, there's so much potential in the comics and there have been so many incarnations of her powers and the characters who've had that mantle that we've been focusing in on exactly how do we tell her origin. How does it fit into the cosmic side of our universe? How does it fit into what we're doing with the next Avengers movies? Really, the focus now is on delivering Captain Marvel, and then bringing Captain Marvel's story into the finale of everything we've started thus far."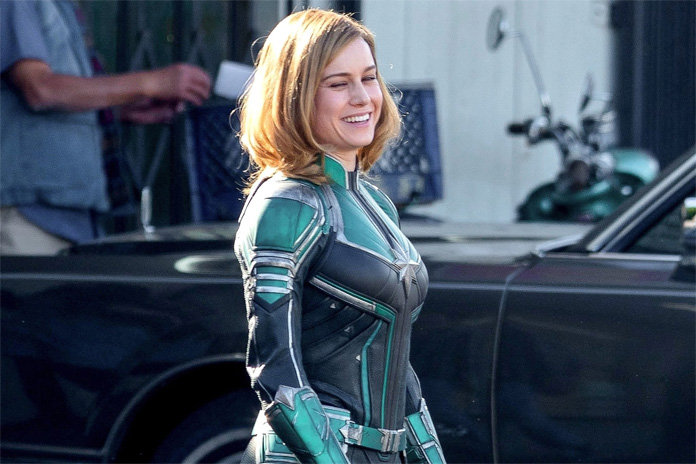 He added "All of the Marvel characters have flaws to them, all of them have a deep humanity to them. With Captain Marvel, she is as powerful a character as we've ever put in a movie. Her powers are off the charts, and when she's introduced, she will be by far the strongest character we've ever had. It's important, then, to counterbalance that with someone who feels real. She needs to have a humanity to tap into, and Brie can do that."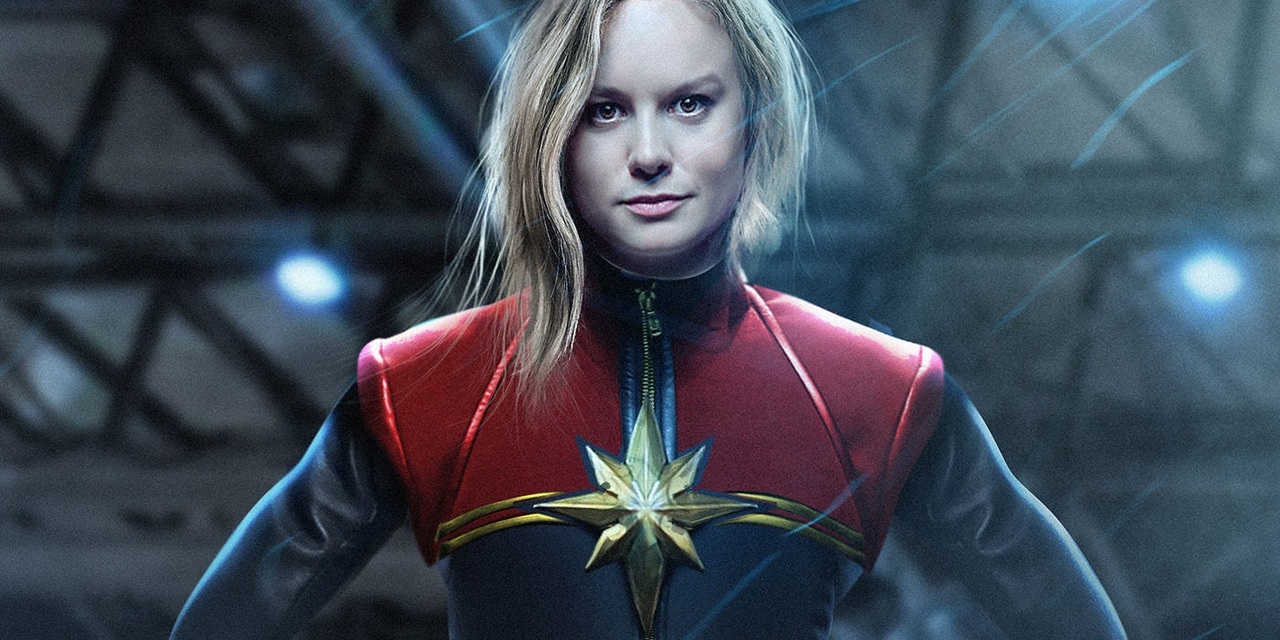 Well, we can hope to see sometime around last two months of this year.
Here's what Kevin Feige said:
"I think there's still a few months on it. You already know as much as you need to. We've got Skrulls, we've got the Kree, it takes place in the 90s, you have Sam Jackson with two eyes and Carol Danvers, a unique telling of Carol Danvers origin story. We are about two weeks out from completion of principal photography."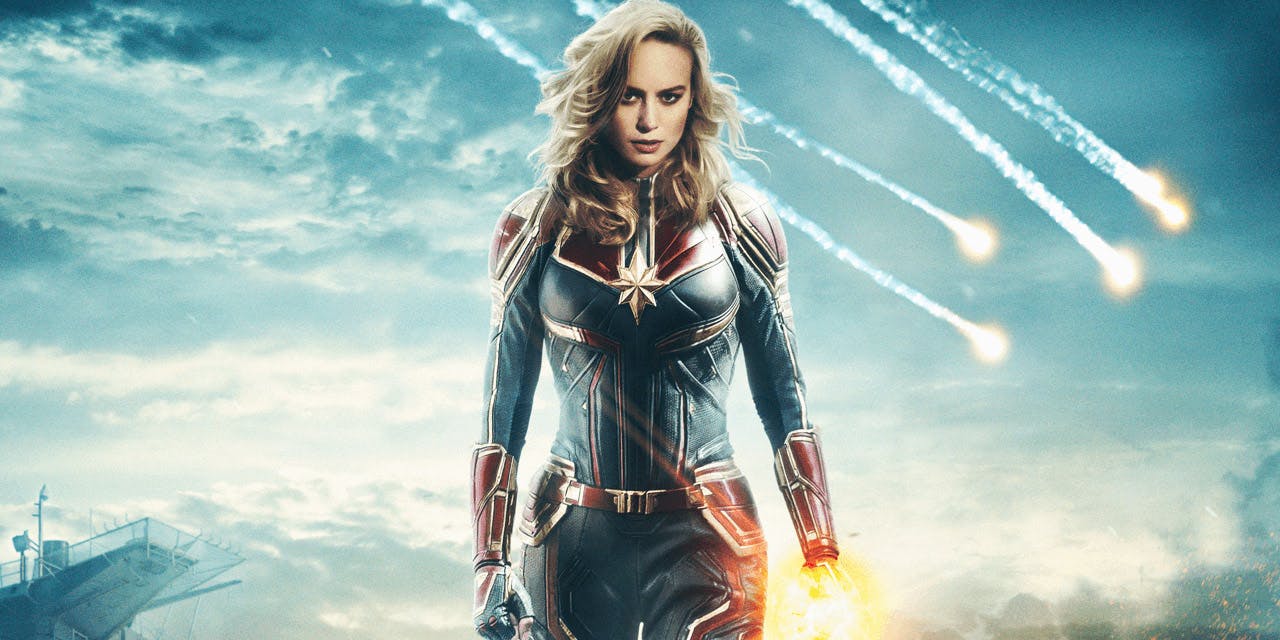 But recently some footage was shown at a Marvel event CineEurope and MCU Cosmic managed to get hold of it. According to MCU Cosmic report from CineEurope, the sections in the footage mostly comprised of behind the scenes clips as it was meant to "introduce people to Carol Danvers". This footage also portrayed Captain Marvel as the new face and Leader of the Marvel Cinematic Universe, who will soon be taking over the reins from the likes of Iron Man and Captain America, saying
"Captain Marvel is about to take the lead in the entire Marvel Cinematic Universe".
Captain Marvel will be released on March 8, 2019. It boasts of an incredible cast including Brie Larson as Carol Danvers/Captain Marvel, Jude Law as Dr. Walter/ Mar-Vell, Samuel Jackson as Nick Fury, Clark Gregg as Agent Coulson, Lee Pace as Ronan The Accuser, Djimon Hounsou as Korath the Pursuer, Gemma Chan as Doctor Miner and Ben Mendelsohn in an undisclosed role.
The official movie synopsis reads:
"The story follows Carol Danvers as she becomes one of the universe's most powerful heroes when Earth is caught in the middle of a galactic war between two alien races," the synopsis reads. "Set in the 1990s, Captain Marvel is an all-new adventure from a previously unseen period in the history of the Marvel Cinematic Universe."
A Voracious reader. An explorer. An Intellectual. A Die hard fan of Leonardo dicaprio and a Game of Thrones fanatic. Love to dabble in different things at the same time – Politics, International Cinema, History, Music, Literature etc. Welcome you all…