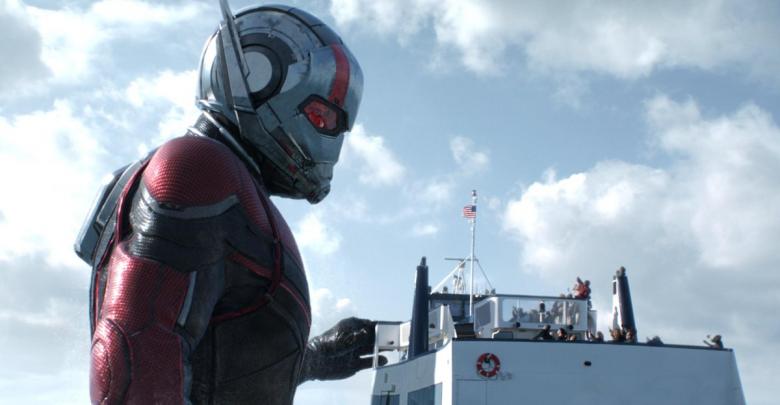 Marvel Studios' next big project, Ant-Man and the Wasp is getting all the attention for all the right reasons. They have just released a new Extended TV Spot trailer for the sequel to the 2015 Ant-Man and it is pretty damn cool if you ask us. Take a look yourself. Presenting Ant-Man and the Wasp 'Me Eat People' Extended TV Spot trailer released online!!!
Here is the Extended TV Spot trailer for Ant-Man and the Wasp. Feast your eyes with this one!!
https://www.youtube.com/watch?v=Tg3mHu6RZVA&feature=youtu.be
The new extended trailer shows us new, never seen before footage from Ant-Man 2. There are new scenes of Paul Rudd and Evangeline Lily being their sassiest selves in the movies as Scott and Hope respectively. There are also tons of new action sequences and there is also some focus on Ghost.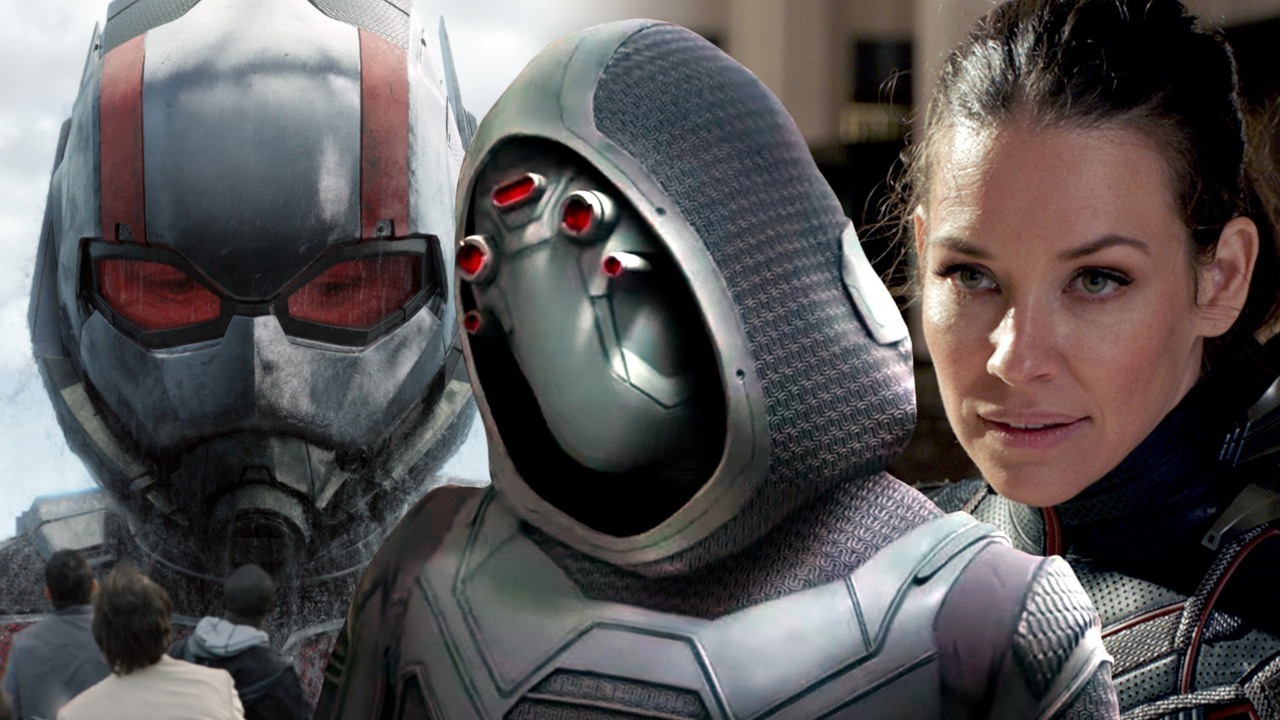 This time, Ghost is actually unmasked and she looks badass as she displays her unique abilities that she reportedly derives from the quantum realm. There is also new footage showing Luis. And everyone loves Luis when he starts talking (Say you don't. I dare you!!).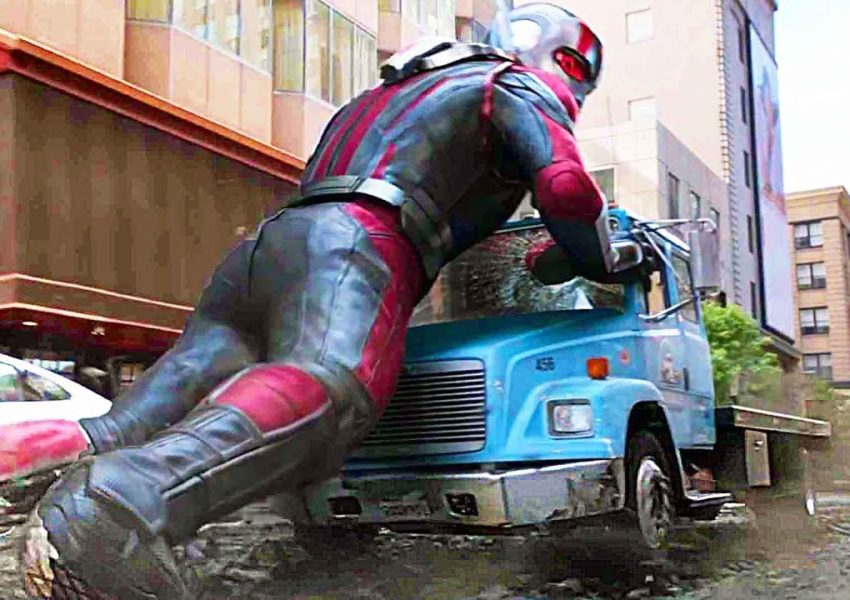 There is also footage of a Giant sized Ant-Man halting a ship and saying 'Me Eat People' (hence the name of the TV Spot). New footage of Ghost shows her fighting Scott Lang in close quarter combat and pretty much kicking his ass. We also hear one of the lady Van Dynes saying, either Hope or Janet, that they have "unleashed something powerful". There is also footage of a portal opening. We assume that is how Ghost enters the realm of Earth. Or maybe this is how Janet Van Dyne returns home.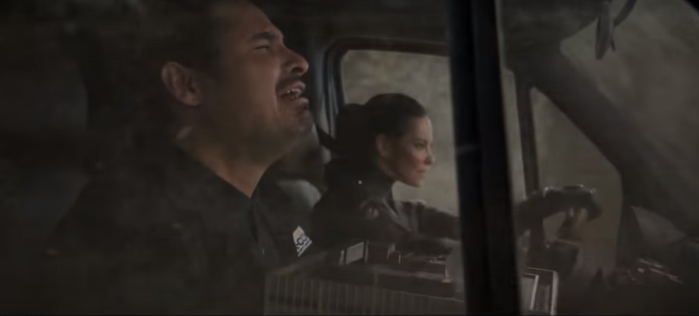 When Ant-Man calls in for reinforcements, Luis shows up. His 'Whassup' moment is so bad it's good. It leaves us in splits. Luis would later try to correct himself by saying 'Maybe I 'm doing it wrong…..Whassuuuup!!!' Scott seems amused. He also seems to cringe a bit. Hope is not at all amused after seeing Luis. She wants him to stop being himself while the fans go 'Woohooo!!'
There are tons of moments that could make you laugh your funny bone out. Ant-Man is arguably touted as Marvel's funniest movie yet. The 2015 blockbuster was no joke, even though it was filled with several of them. It had no forced humor, Paul Rudd was perfect as the eponymous superhero and the villain, although weakly layered, was still amusing enough. The other supporting characters also were very good in their assigned roles. Michael Pena, Evangeline Lily, and Michael Douglas were the perfect choices for Luis, Hope Van Dyne, and Hank Pym respectively.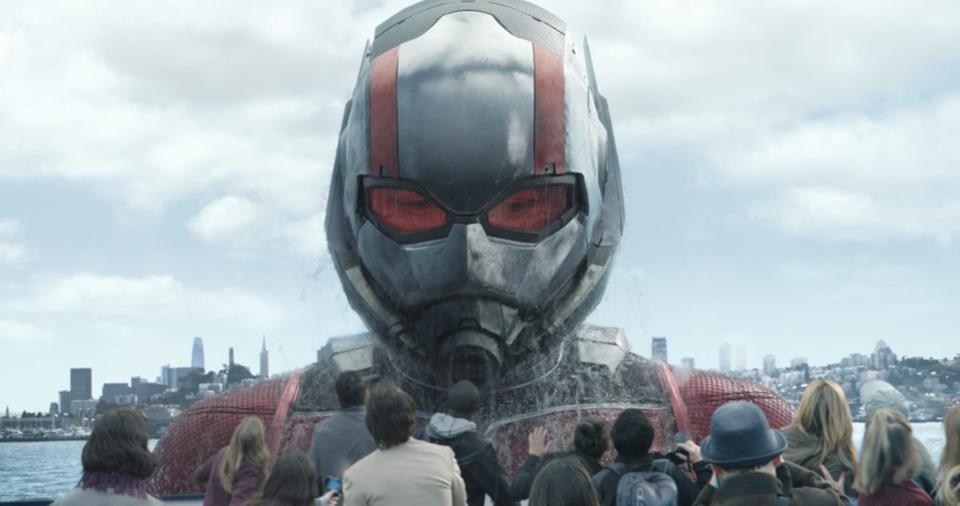 Let's hope Marvel can continue on with its winning streak. Although we can never expect Ant-Man and the Wasp to outclass Infinity war or even Black Panther, we sure hope it does. Are you excited for Ant-Man and the Wasp? What is Ghost's backstory? How will Janet Van Dyne come back from the quantum realm? How will it affect the events of Avengers 4? All good things to those who wait.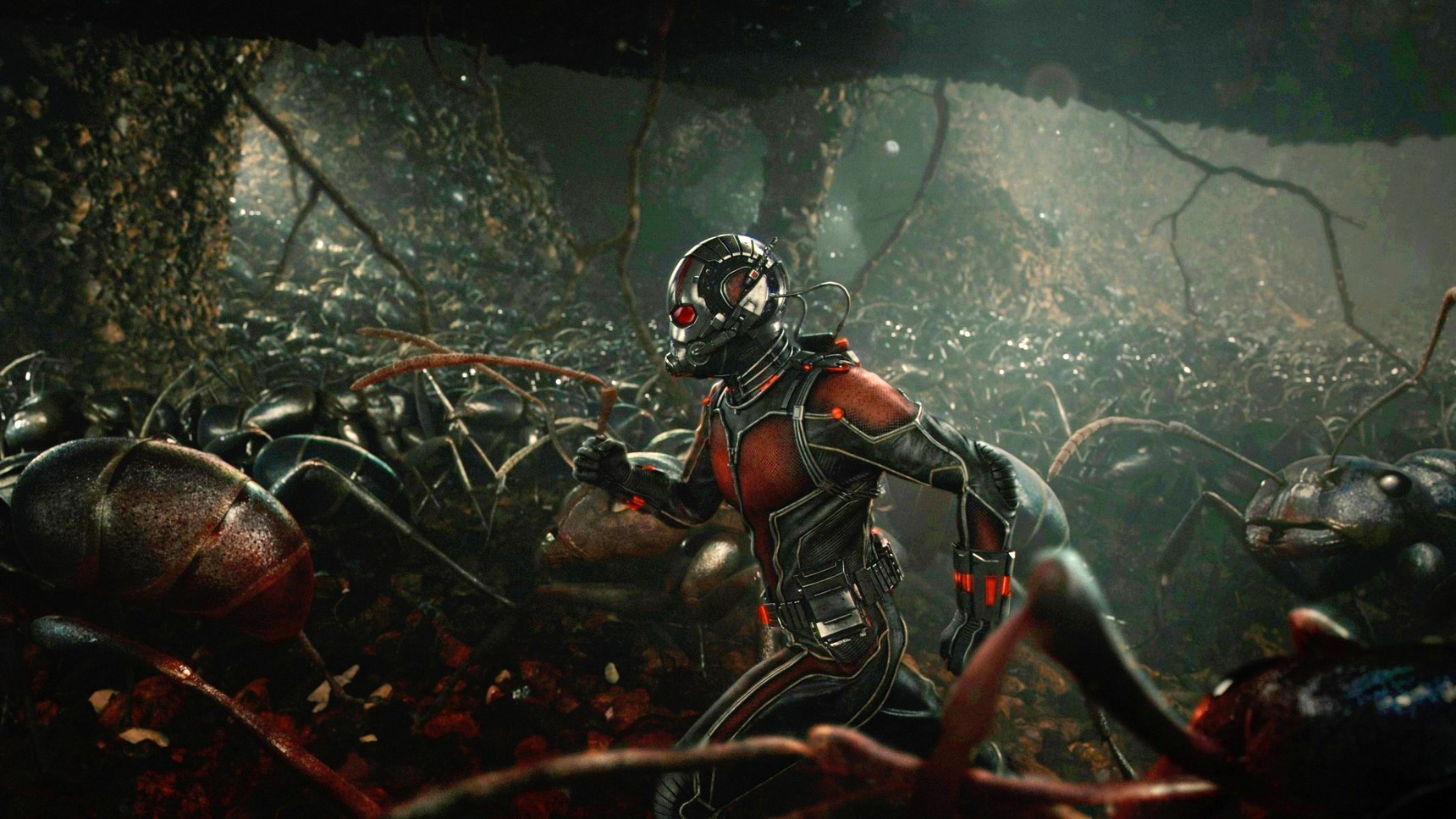 Scot Lang first assumed the role of Ant-Man in the Marvel Cinematic Universe in Ant Man (2015). The official film synopsis reads:
Forced out of his own company by former protégé Darren Cross, Dr. Hank Pym (Michael Douglas) recruits the talents of Scott Lang (Paul Rudd), a master thief just released from prison. Lang becomes Ant-Man, trained by Pym and armed with a suit that allows him to shrink in size, possess superhuman strength and control an army of ants. The miniature hero must use his new skills to prevent Cross, also known as Yellowjacket, from perfecting the same technology and using it as a weapon for evil.
Ant-Man would appear next in Ant-Man and the Wasp to be released on July 5, 2018. The official film synopsis for the Ant-Man sequel reads:
Scott Lang is grappling with the consequences of his choices as both a superhero and a father. Approached by Hope van Dyne and Dr. Hank Pym, Lang must once again don the Ant-Man suit and fight alongside the Wasp. The urgent mission soon leads to secret revelations from the past as the dynamic duo finds itself in an epic battle against a powerful new enemy.
Play Now: The Ultimate MCU Quiz (Click on the link below to begin)