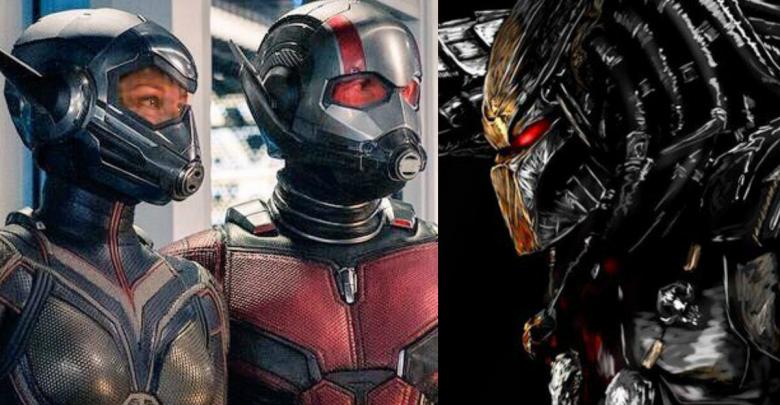 2018 is already much better than 2017 when it comes to the movies that are coming out! We are close to halfway through the year and the movies this year have already been great. But there is a lot more amazing stuff to come out and the new trailers for the upcoming movies keep reminding that to us every now and then. Here are the trailers from the last 3 weeks to present. Watch them if you did not manage to get a look at these amazing upcoming movie trailers:
Deadpool 2
Well we have seen quite a bit of footage for Deadpool 2 in particular as it is less than a week away now. The marketing campaign for this movie has always been crazy and awesome, and so was this final trailer. It gives us a much better look at the action we could expect from the movie as it looks really crisp, precise and much better than the previous one.
The Equalizer 2
Finally, the sequel to 2015's amazing surprise action flick starring Denzel Washington is going to be out this year, and by the looks of this new trailer, it does seem that the second one is actually going to be much better than the previous one. The movie is coming out on July 20 and this is a movie action lovers must not miss at any cost!
Venom
This was the trailer we all were waiting for as it gave us the very necessary first look at Venom. It was first displayed at Cinema Con and then released online. Gladly, this trailer looks really amazing and did its job perfectly by attracting the audience for the movie showing how amazing the story of this movie is going to be. Tom Hardy just looks to be nailing it and finally Sony seems to be doing justice to Venom as a character.
Kin
James Franco's upcoming Sci-Fi adventure gave us its first look with this trailer, and it is safe to admit that this movie is going to surprise the audiences just the way Arrival did almost 2 years ago. In the movie, an ex-con and his adopted teenage brother who are Armed with a mysterious weapon go on the run from a vengeful criminal and a gang of otherworldly soldiers. The movie hits the theatres on August 31.
Ant-Man and the Wasp
The much anticipated second trailer of Ant-Man and the Wasp was released online a week ago, and it did exactly what it was supposed to do, i.e. get the fans excited about Marvel's next project after Avengers: Infinity War. This was the story trailer that was going to decide the fate of this movie, and it is great to say that this seems to be another blockbuster from Marvel and Disney. It will come out on July 6.
Teen Titans Go
This 2d animated adventure looks to be pleasing the crowds in every way possible. It is giving us the Deadpool treatment in a kiddish cartoon movie making fun of everything and everyone. If you are a fan of the Teen Titans then you must not miss this movie!
Robin Hood
The upcoming action-adventure from Taron Egerton and Jamie Foxx has us all excited for this bow-n-arrow fiascal! This is yet another attempt at the character and it seems that we are finally going to get a great interpretation of Robin Hood this time around! The movie comes out later in the year on 21st November.
The Catcher was a Spy
This Biography Drama stars Paul Rudd as the Major League baseball player Moe Berg who lives a double life as a spy for the Office of Strategic Services during World War II. The concept of this movie seems amazing and it will come out next month on the 22nd.
The Predator
This sure is one of the much-anticipated action movies of this year as finally we seem to be getting a good Predator movie after the first one starring Schwarzenegger. This trailer gave us a good enough look at the sci-fi action thriller, and it seems to have a good backstory as well this time around. The movie will open on September 14.
The Spy Who Dumped Me
The upcoming movie season is going to be big for comedy lovers as there is a lot in store for us. This, in particular, is going to be the action comedy movie we may have been waiting for, and this time Mila Kunis is going to star in it. The second trailer was just released and it gave us a great look at the story which will revolve around Morgan (McKinnon) and Audrey (Kunis), two best friends who unwittingly become entangled in an international conspiracy when one of the women discovers the boyfriend who dumped her was an actual spy from CIA. The movie will come out on July 6.
Don't Miss: Here's Why Thanos Uses Bubbles In Avengers: Infinity War