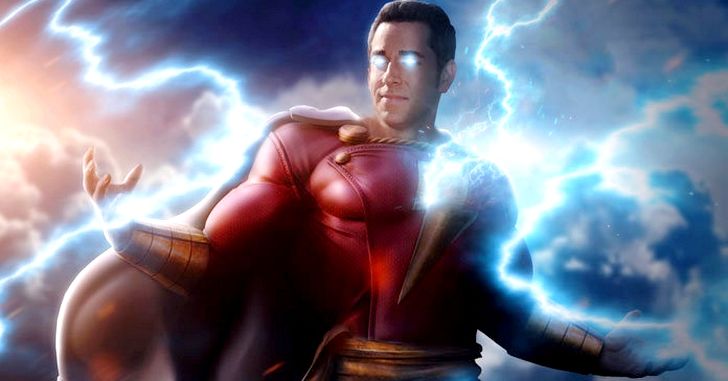 DC Extended Universe aka DCEU is in kind of a weird place at the moment. Justice League was supposed to be great in order to keep the movies in motion frequently, but even after being a step in the right direction, the movie did not do as well WB would have liked at the Box Office and even with the critics.
It has made $656 Million at the worldwide Box office. It was also claimed to be better than Batman V Superman by the critics and the fans absolutely loved it. Even after being the second most costly movie ever, it did not break into a profit, so the name of Justice League is now officially tainted. DC have their last hopes alive with Aquaman, Shazam! and Wonder Woman 2.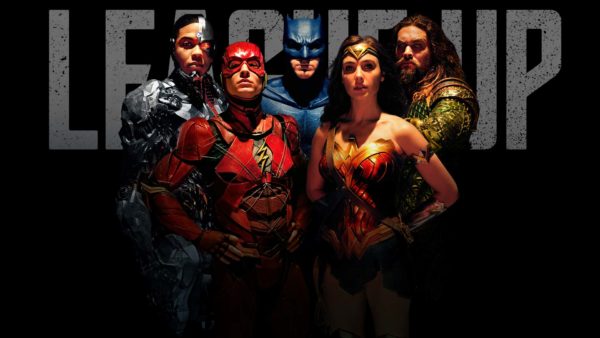 The upcoming slate for DC movies goes as follows – Aquaman, which is set to come out on December 21, 2018, Wonder Woman 2, coming out on November 1, 2019, Shazam!, coming out on April 5, 2019, Suicide Squad 2, in 2020 along with Flashpoint. Rest all the movies that are currently "under development" are The Batman, Man of Steel 2, Black Adam, Deathstroke, Birds of Prey, Batgirl, Nightwing, Justice League Dark, New Gods, Green Lantern Corps and Cyborg but none of them have any sort of release dates confirmed just yet.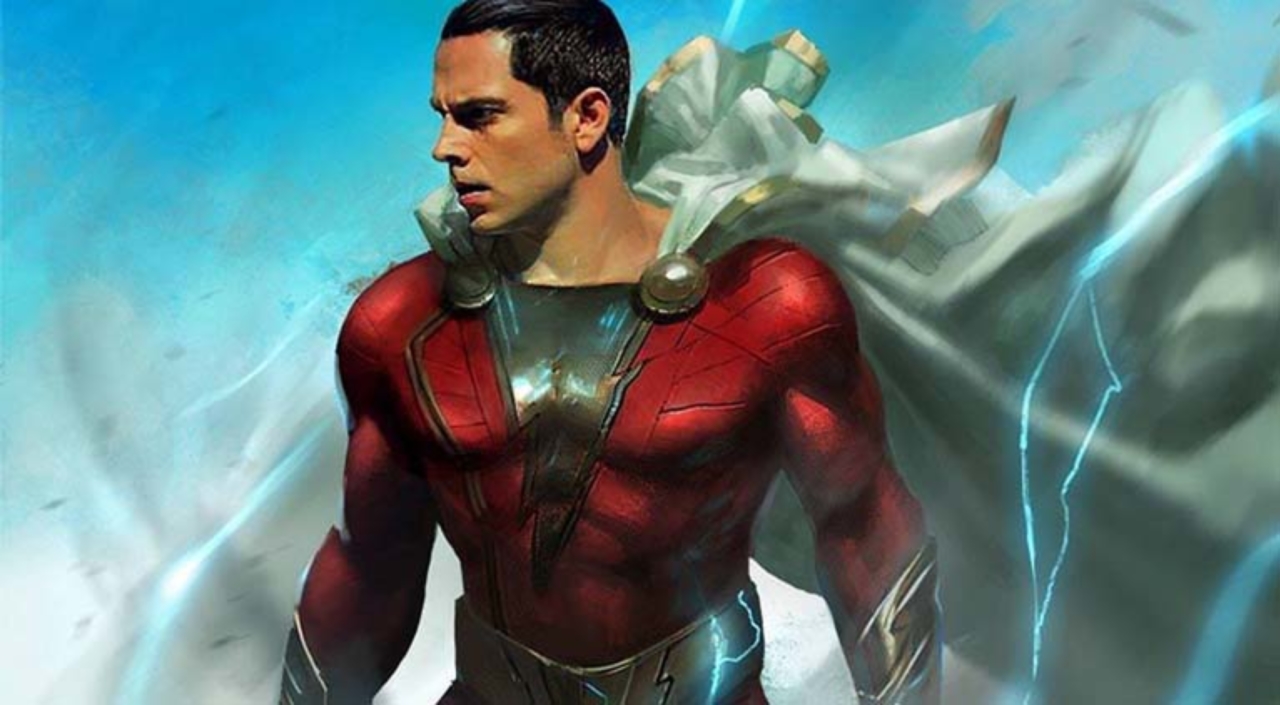 Well, WB is slowing things down and getting their heads straight from here on, focusing mostly upon solo outings and less of team-up movies as the solo movies are the ones which they have managed to do justice with, and the Team up movies have received a lot of backlash. Aquaman is already in post-production and recently finished the reshoots, but the movie that is currently under production is Shazam!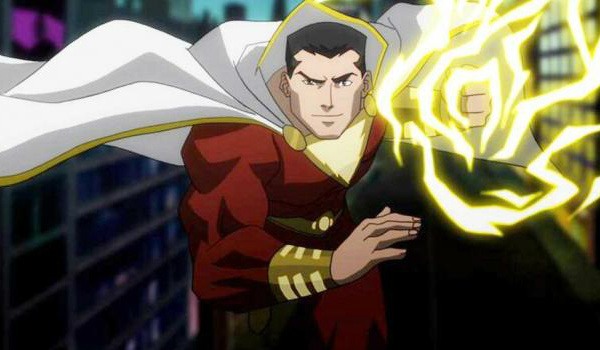 It is basically the story of an orphan child Billy Batson who becomes an adult hero when he was granted god like powers by an ancient wizard. He has insane lightning and mystical powers which become activated when utters the word SHAZAM! These are six letters representing powerful mythical gods who conferred their powers onto him, they are Solomon, Hercules, Atlas, Zeus, Achilles, and Mercury.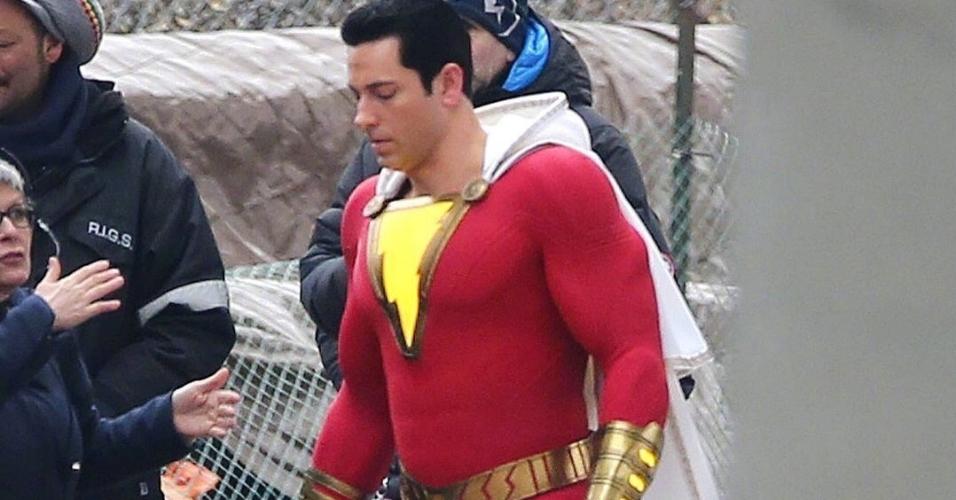 Among the front-runners for the lead role of Billy Batson, there were actors like John Cena, Joshua Sasse but it was Zachary Levi who was finalized and cast as Shazam. He is no stranger to superhero roles in comic-book movies. He played Fandral in Thor: The Dark World who is one of the three warriors. He appeared in Heroes: Reborn TV series as well. He has become one of those rare actors who have played both Marvel and DC characters. He is a very capable actor who can pull off super powered version of Billy Batson, don red suit & white lightning bolt and really do justice to this comic-book character.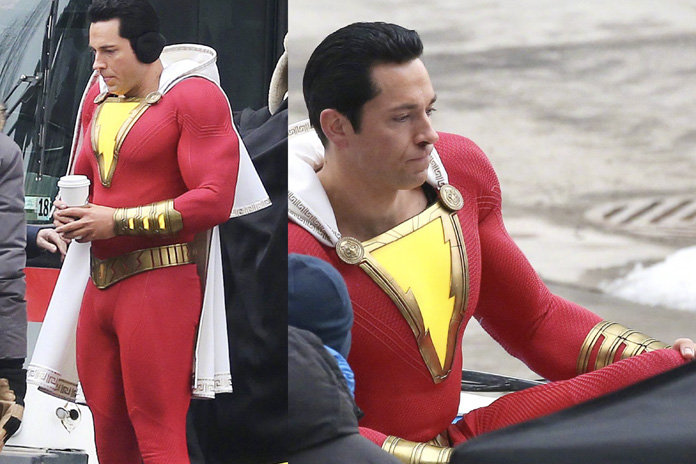 But the questions have been raised on his physical attributes. Well, he has been bulking up for the role ever since. Some of the photos of his suit made their way on the net, and fans were split into two halves. People were happy that the suit was really comic accurate and we could not have had anything better than that. But, people were furious as the suit looked padded up and less real upon Zachary Levi's whole physique.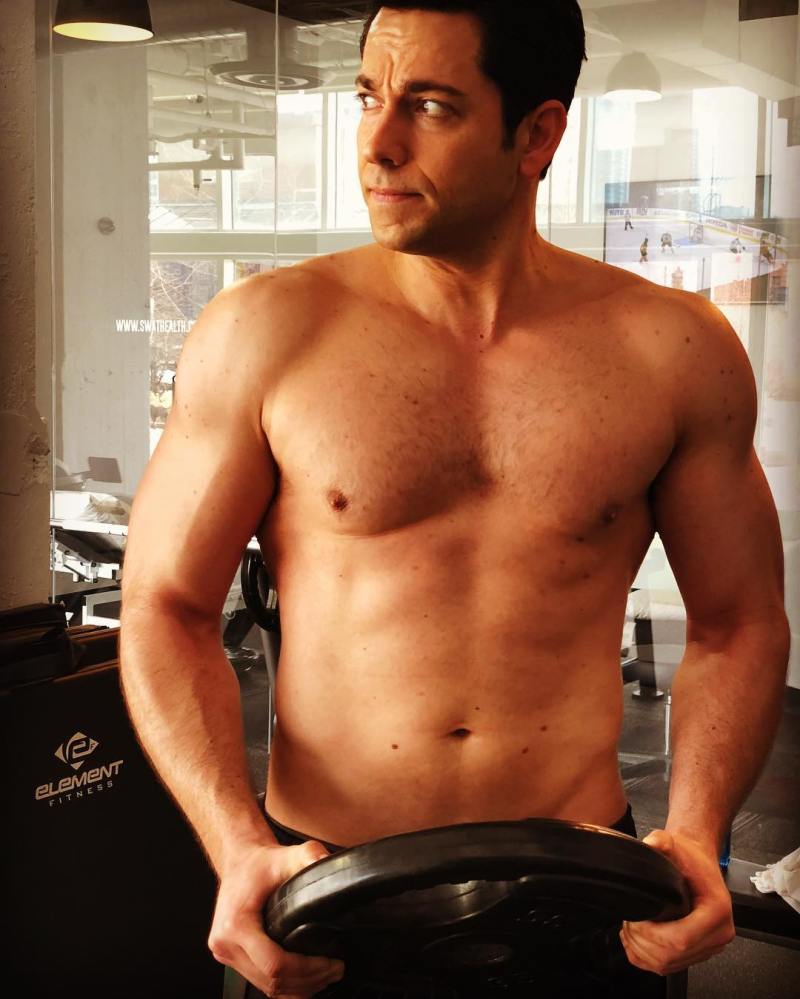 Well, Levi took to social media a while ago, showing off the physique he has achieved for the role and that photo, in particular, was enough to shut the mouths of every hater there is. People now are pretty optimistic about this movie, and it is said to be every bit of the light-hearted fun origin story the majority wants. It won't have forced humor and quips that some people may find in Marvel movies, but it will have natural humor based upon situations.
Zachary Levi sat for an interview after he bagged the lead role in Shazam! Here's what he said: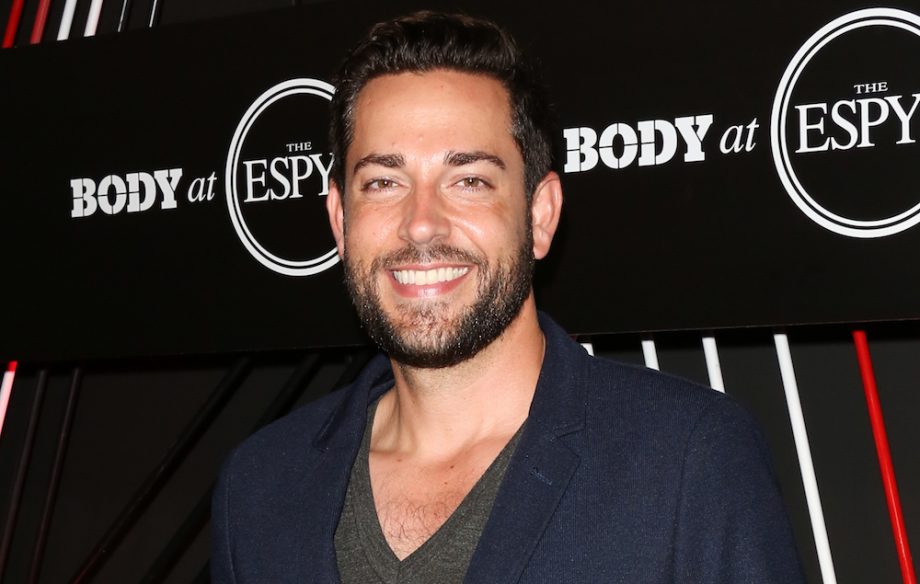 "I'm honored and greatly humbled to be a part of it. It's insane. These superhero roles, they come around very seldom and to be somebody who's blessed enough to get to pull that brass ring and to go have a franchise, a tentpole, it's insane."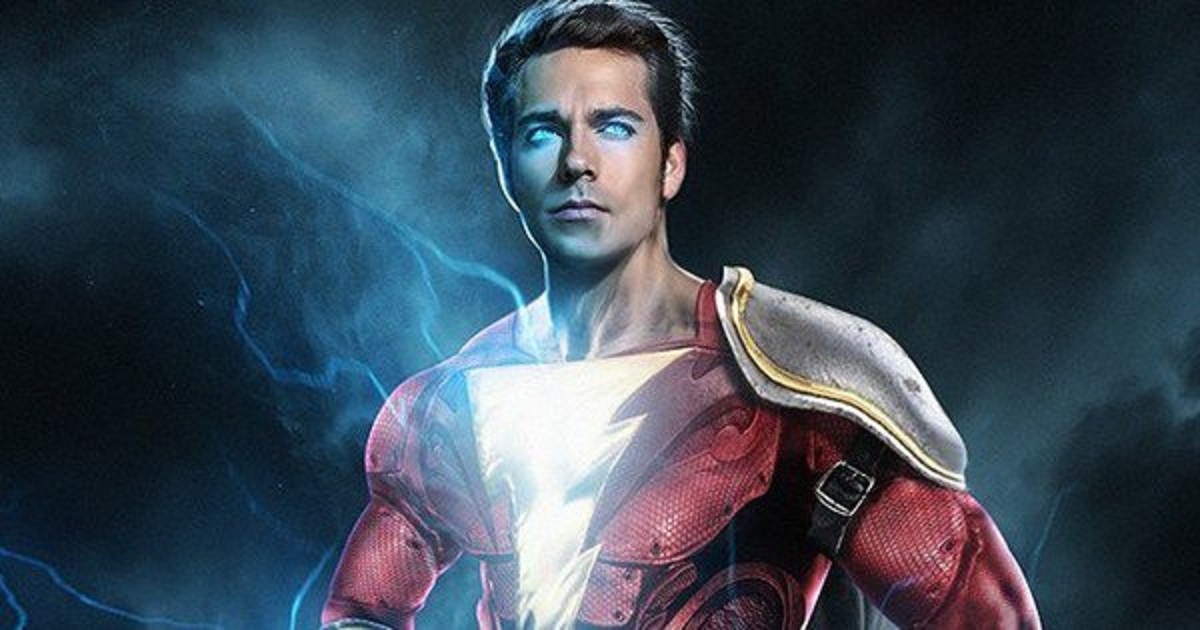 "It's just one of those things where you can't look at that as being a bad thing. If you're looking at that as a bad thing, then you need to go do a lot more therapy. The hope is that it's gonna feel like the movie 'Big', but with super powers. […] So, you're gonna have the heart of that kind of Tom Hanks of the kid in you."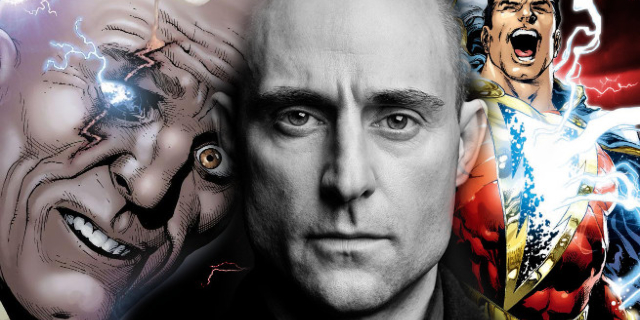 Doctor Sivana (Mark Strong) is likely to be the main villain of the movie and it will build up to Black Adam being the villain of the sequel who will also get a solo movie that starts shooting next year. The famous actor Mark Strong (who played Sinestro in Green Lantern) is almost confirmed to play the big baddie 'Dr. Sivana'.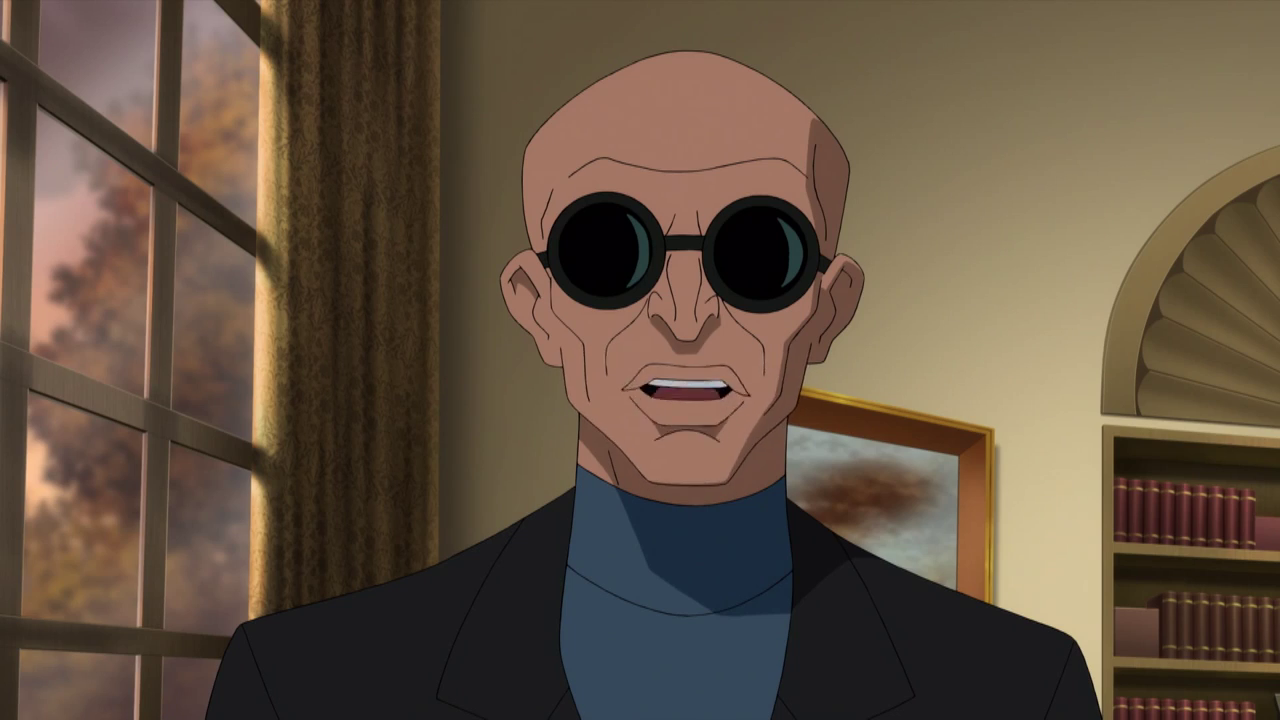 The character made its official comic-book debt in 1940's in Whiz Comics #2. He was born in Europe and became one of the world's most gifted scientific minds. He was driven by the desire to discover scientific truths, invent scientific objects that will change humanity forever. This also made him an object of ridicule. He left Earth and resettled in Venus but nothing changed. He came back to avenge his humiliation at the hands of humans, so one day he took control of entire communication infrastructure and held it to ransom. Finally, Batson saved the day.
Now, news update states that Shazam! has already cast five new DC superheroes to the DCEU.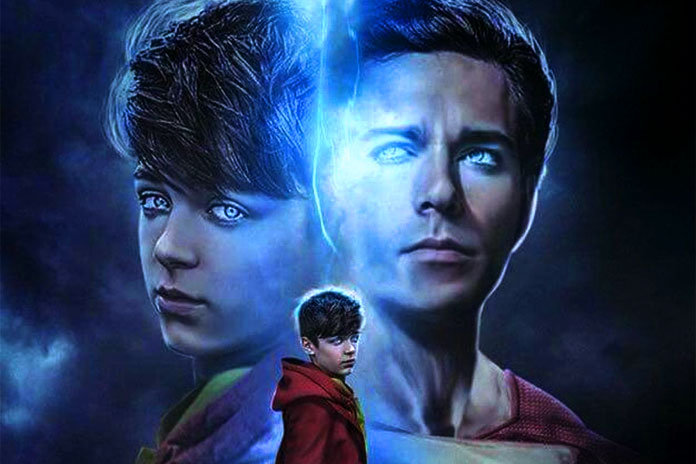 Well, these new actors cast alongside Asher Angel who will play Billy Batson in the movie are going to play the other kids from his foster family. These kids will share the magical power of Shazam to become individual Superheroes themselves if the movie does follow the New 52 version of Shazam's storyline. Here are the new cast members added into the mix – Adam Brody is Freddy Freeman, Michelle Borth is Mary, Ross Butler is Eugene, D. J. Cotrona is Pedro, Meagan Good is Darla.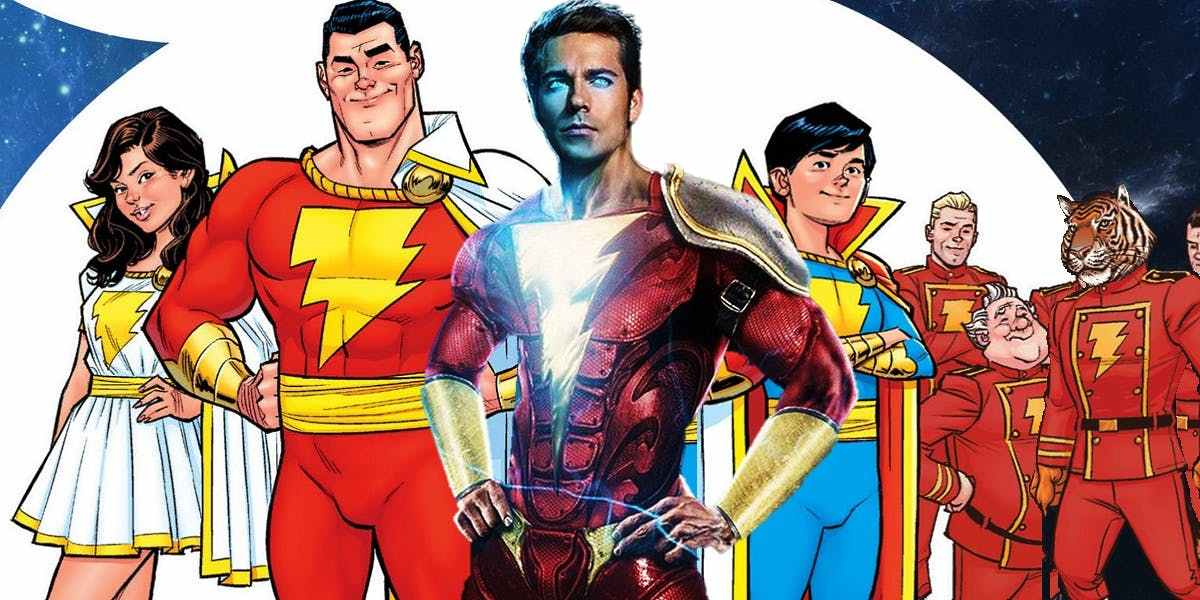 Shazam! as mentioned above is coming out next year on April 5, 2019. The movie is directed by David F. Sandberg who has a great eye for detail as he has previously directed hugely successful horror flicks such as Annabelle: Creation and Lights Out. This will be his first massive action movie and hence it's a big opportunity for him to diversify into newer genres.
The script is written by Henry Gayden and Darren Lemke. The movie has an amazing cast including Zachary Levi, Asher Angel, Grace Fulton, Mark Strong etc. The movie has begun filming and Peter Safran who worked on is serving as the producer of this film and he is doing the same for DC's upcoming Aquaman. The production houses backing the project include New Line Cinema production in conjunction with Warner Bros. and DC Entertainment.
Here's the official Synopsis of the movie: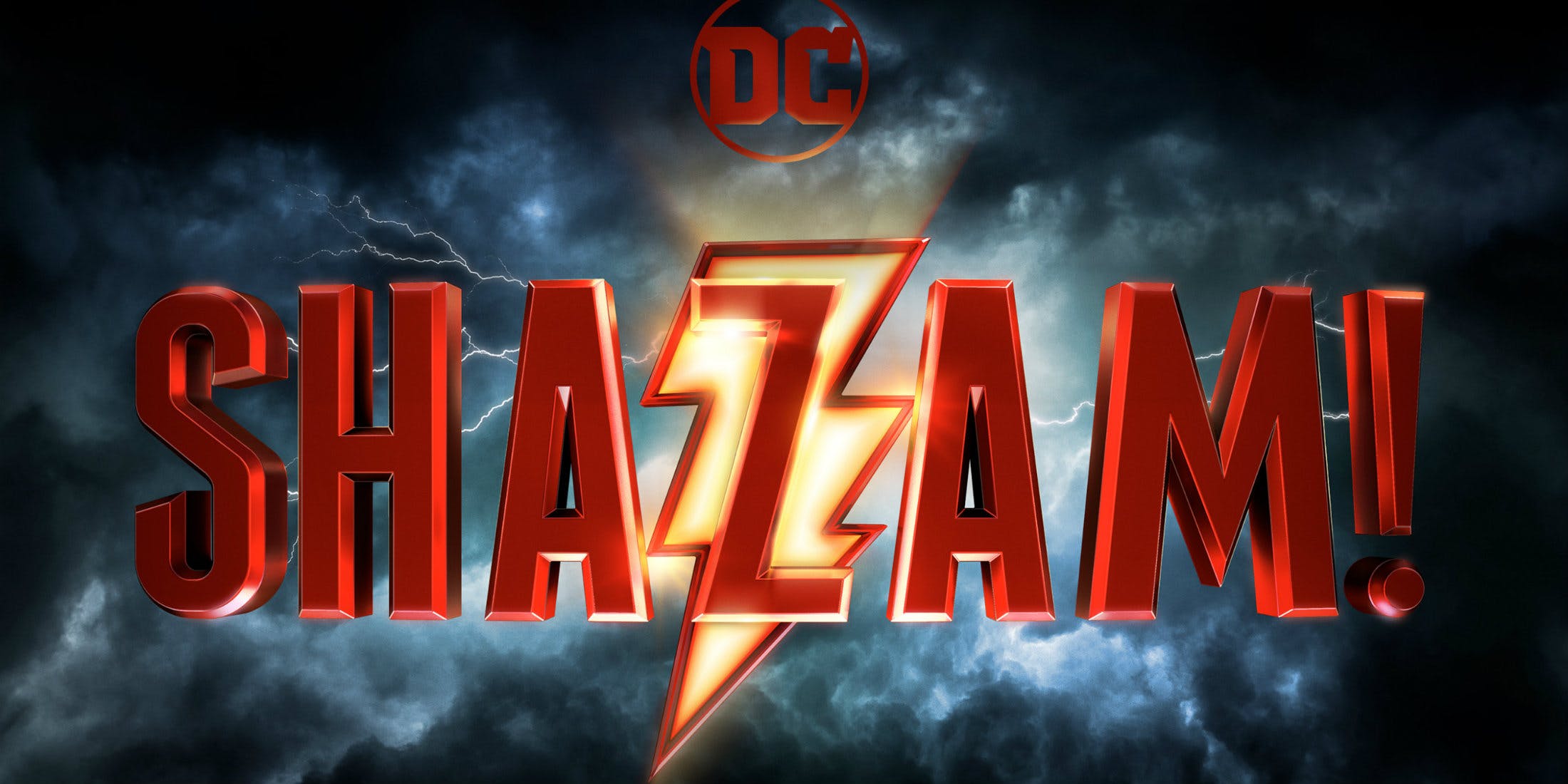 "We all have a superhero inside us, it just takes a bit of magic to bring it out. In Billy Batson's (Angel) case, by shouting out one word—SHAZAM!—this streetwise 14-year-old foster kid can turn into the adult Super Hero Shazam (Levi), courtesy of an ancient wizard. Still a kid at heart—inside a ripped, godlike body—Shazam revels in this adult version of himself by doing what any teen would do with superpowers: have fun with them! Can he fly? Does he have X-ray vision? Can he shoot lightning out of his hands? Can he skip his social studies test? Shazam sets out to test the limits of his abilities with the joyful recklessness of a child. But he'll need to master these powers quickly in order to fight the deadly forces of evil controlled by Dr. Thaddeus Sivana (Strong)".      
Don't Miss: A Brand New Trailer For Venom Is Out And Here's Everything You Need To Know