News
Television
16 Cherishable Moments When We Fell in Love with Chandler
Chandler Bing, the sarcasm king of all times has given us too many beautiful moments going from all the fun he added to the show F.R.I.E.N.D.S. to all the love he had instilled in all of us.
Here are a few moments that we all have cherished and fell in love with Chandler over and over again.
Sometimes I Wish I Was A Lesbian! Did I Say That Out Loud?
I'M Hopeless And Awkward And Desperate For Love.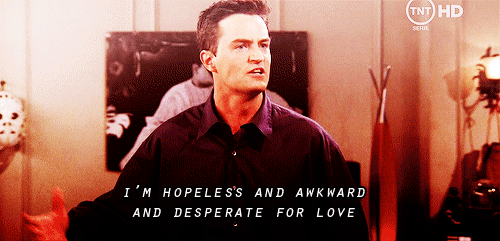 I Say More Dumb Things Before 9 Am Than Most People Say All Day.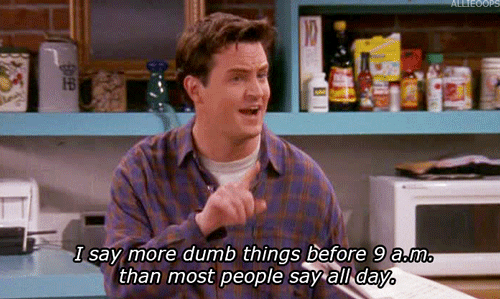 IF I WERE A GUY… DID I JUST SAY "IF" I WERE A GUY?
WHAT DO YOU KNOW? YOU'RE A DOOR. YOU ONLY LIKE KNOCK KNOCK JOKES.
I'VE HAD A VERY LONG HARD DAY.

I'M NOT GREAT AT THE ADVICE. CAN I INTEREST YOU IN A SARCASTIC COMMENT?


I'M FULL AND YET I KNOW IF I STOP EATING THIS, I'LL REGRET IT.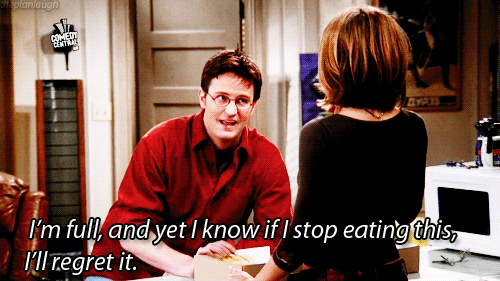 YOU THINK THAT WOULD EMBARRASS ME, BUT I'M MAXED OUT

GUM WOULD BE PERFECTION.

OR SHOULD I SAY CHANBERRIES.


SOMEONE ON THE SUBWAY LICKED MY NECK.


WE SWALLOW OUR FEELINGS EVEN IF IT MEANS WE'RE UNHAPPY FOREVER. SOUND GOOD?


I JUST REALISED I CAN SLEEP WITH MY EYES OPEN.


THAT'S ME. I'M WEIRD AND SENSITIVE.

I'M CHANDLER, I MAKE JOKES WHEN I'M UNCOMFORTABLE.