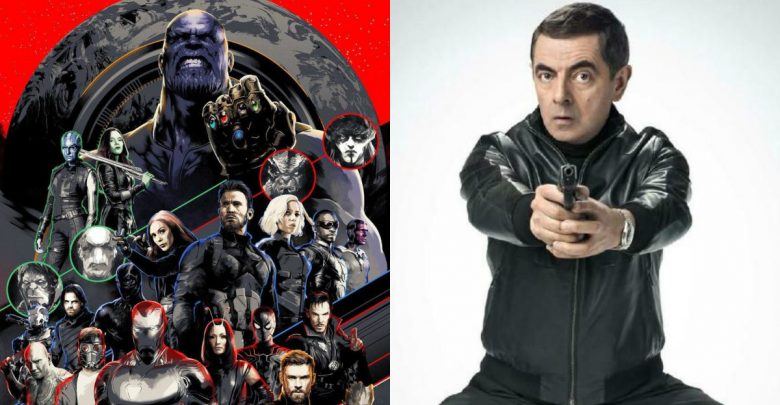 2018 is going to be huge for Hollywood. Even after leaving the Superhero movies aside, 2018 is going to bring some huge movies for us to witness. We are already 3 months into the year and movies like Black Panther have blown us away. There is a lot of good stuff left to come out yet. Here are the new trailers for the upcoming movies of this year that you need to watch.
Tag
This movie has a big cast involved, and it is going to be the 2nd movie which has Jeremy Renner involved. Along with Renner, some big names from Hollywood like John Hamm and Ed Helms are going to be involved with this upcoming comedy flick. The plot of the movie is really interesting as one month every year, five highly competitive friends hit the ground running for a no-holds-barred game of tag — risking their necks, their jobs and their relationships to take one another down. This movie is going to revolve around one undefeated player of Tag (Jeremy Renner), and it is going to be a crazy ride! It will open on June 15.
Sicario 2
Josh Brolin's third big movie in this year, Socario 2 will continue the story of the first flick but this time, we are going to miss Emily Blunt. Benicio Del Torro's character is gonna go rogue this time around, serving his own agenda. This crime thriller is one you should not miss! The movie comes out on June 29.
Terminal
This is the first movie that Margot Robbie will be involved with in 2018. It has been directed by Vaughn Stein and it is also written by the director himself. He has been shot the movie as a drama-thriller and along with Margot Robbie, the movie is going to star       Simon Pegg, Dexter Fletcher, Max Irons, and Mike Myers. The movie will hit the theatres on May 11, 2018, lying right between Avengers: Infinity War and Deadpool 2.
Avengers: Infinity War
It's been a while since this trailer came out around 2 weeks ago, but still, even if you have seen this trailer, I am sure you are going to watch it again. The final trailer to this epic team up movie was really well crafted as it increased the hype, and at the same time, did not give away the plot of the movie. Infinity War is just on the horizon as the movie comes out on April 27.
Night School
Kevin Hart's upcoming comedy movie would be a crazy adventure to witness. As shown in the trailer, Hart plays a salesman who loses is job in the craziest way possible. The rest of the movie will revolve around Hart finding a suitable job, and whilst doing that, he is going to screw up big time! It will open on September 28.
The Spy Who Dumped Me
The upcoming movie season is going to be big for comedy lovers as there is a lot in store for us. This in particular is going to be the action comedy movie we may have been waiting for, and this time Mila Kunis is going to star in it. The story will revolve around Morgan (McKinnon) and Audrey (Kunis), two best friends who unwittingly become entangled in an international conspiracy when one of the women discovers the boyfriend who dumped her was an actual spy from CIA. The movie will come out on July 6.
Hotel Transylvania 3
The second trailer of the third movie in the trilogy just came out recently, and it is every bit of fun that you would expect it to be. The first movie in this series was great, which gave rise to a second one, which was not as good as the first. Now, the threequel looks as if it will be back on track and entertain us as much as the first one did. It will hit the theatres on July 13.
Deadpool 2
The first story trailer of Deadpool 2 finally came out recently, and it looks to be even better than the first one was. Being a Deadpool trailer, it was filled with gags and Easter Eggs. If you haven't seen the trailer till now, then watch it asap. The movie will come out on May 18.
Upgrade
This is the sci-fi action flick we need! The movie goes through an amazing plot as the movie is set in the near-future where technology controls nearly all aspects of life and within this setting, a technophobe avenges his wife's murder – and his own paralysis-causing injury – with the help of an experimental computer chip implant called "Stem." It is supposed to hit the theatres on June 1.
Johnny English Strikes Again   
Rowan Atkinson is back as the world's greatest spy and this time Johnny English is going to be triple the fun and craziness one could expect! There is still time in the release as the movie will come out on October 12.
Don't Miss: 15 Incredible Facts About Ebony Maw – The Guy Who Might Kill Dr. Strange In Infinity War!!