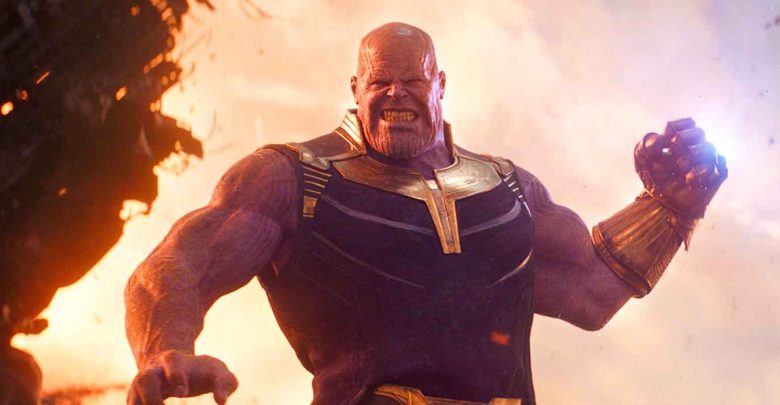 Thanos aims to rule all of existence. He wants to contain the universe so that it is not left unchecked. Thanos' intentions and objectives are as mysterious as they come.  He wants to rule all life by wiping away half of it. He wants half the Universe to prosper but under his watchful eye. He is pretty sick and twisted guy.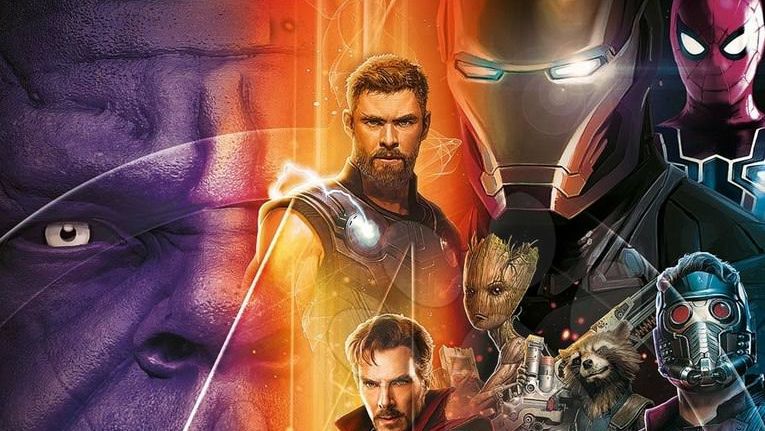 On the surface, he looks and sounds like a megalomaniac who needs to be stopped at all costs. Nut dig a little deeper and you will realize Thanos isn't just a madman; he has genuine reasons for doing what he is doing. Nonetheless, it is the Avengers' job to stop The Mad Titan. The Earth's Mightiest heroes are the only ones standing between Thanos and total Armageddon.
And now Thanos has done the impossible. New TV Spot shows Thanos delivering his deadliest threat till date…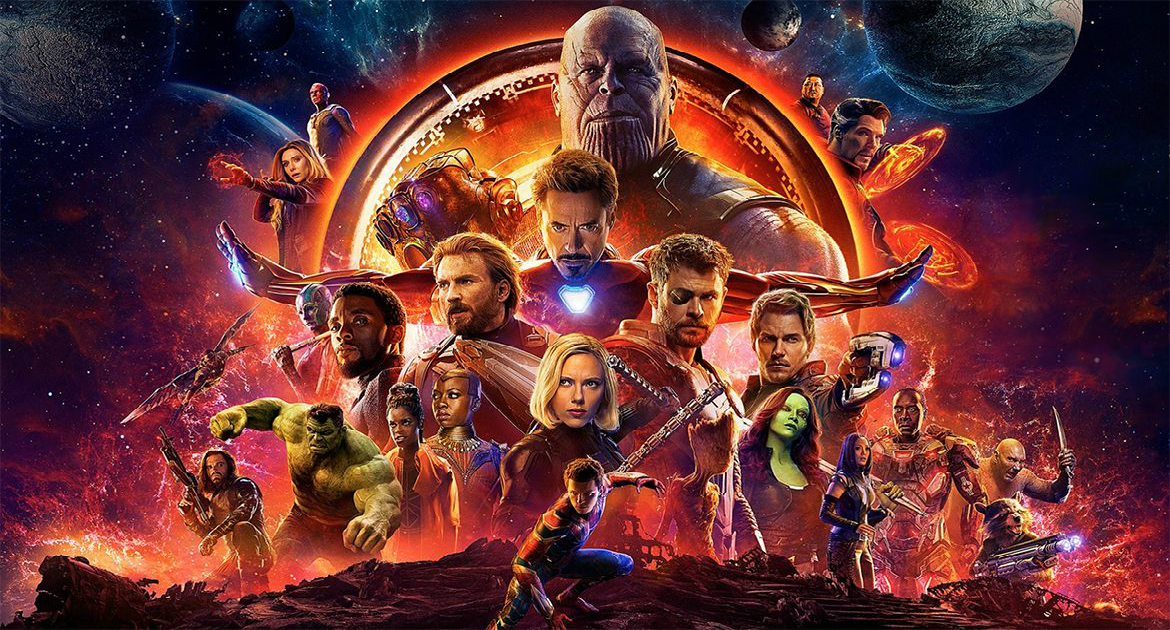 Thanos has threatened to wipe out the entire team of Avengers in the latest TV Spot for Avengers: Infinity War. With just a snap of his Gauntlet fingers, he aims to wipe the Avengers out of existence. The movie is still a while away and the Marvel Studios' Marketing team is doing everything they possibly can to keep the colossal hype train running and churning out drool-worthy scenes before the movie hits the big screens.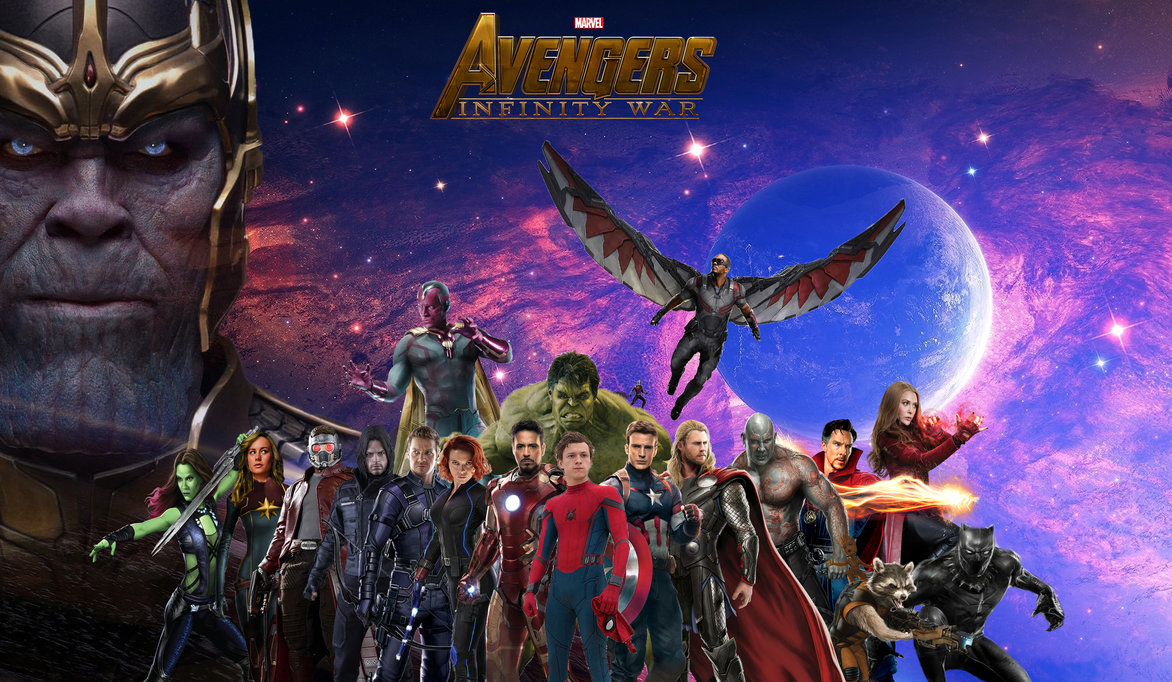 While most of the scenes have been seen again and again in the previous trailers, every time a new TV Spot or Promo is released to the general public, it brings with it a plethora of snippets and frames never seen before in the previous trailers for the movie.
[adinserter block="12″]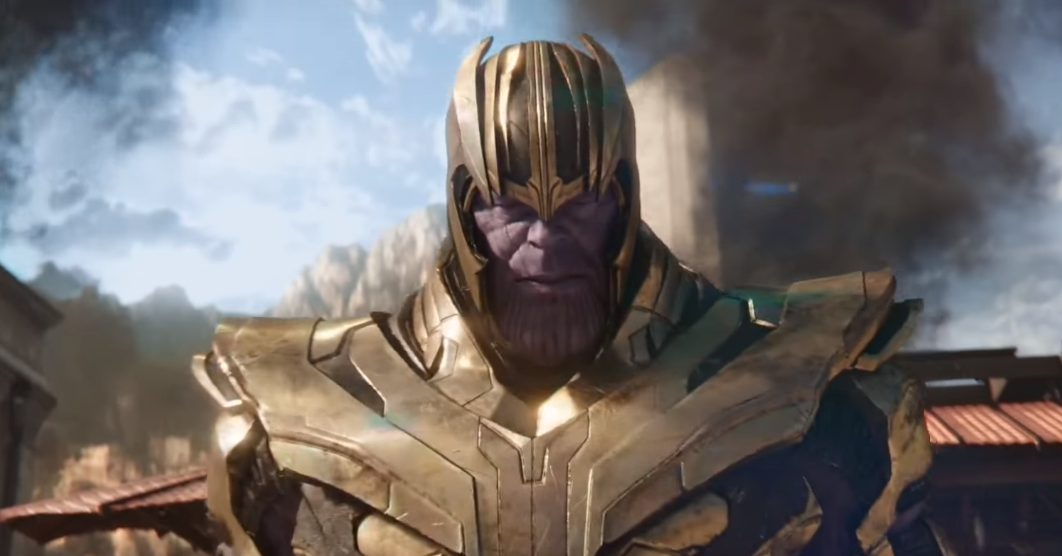 The movie is directed by Joe Russo and Anthony Russo, collectively called the Russo Brothers. The movie Avengers: Infinity War is the culmination of everything Marvel Studios' has been tirelessly working for more than a decade. Infinity War will feature heroes and supporting characters from all the 18 movies Marvel has released till now, the latest being Black Panther.
[adinserter block="15″]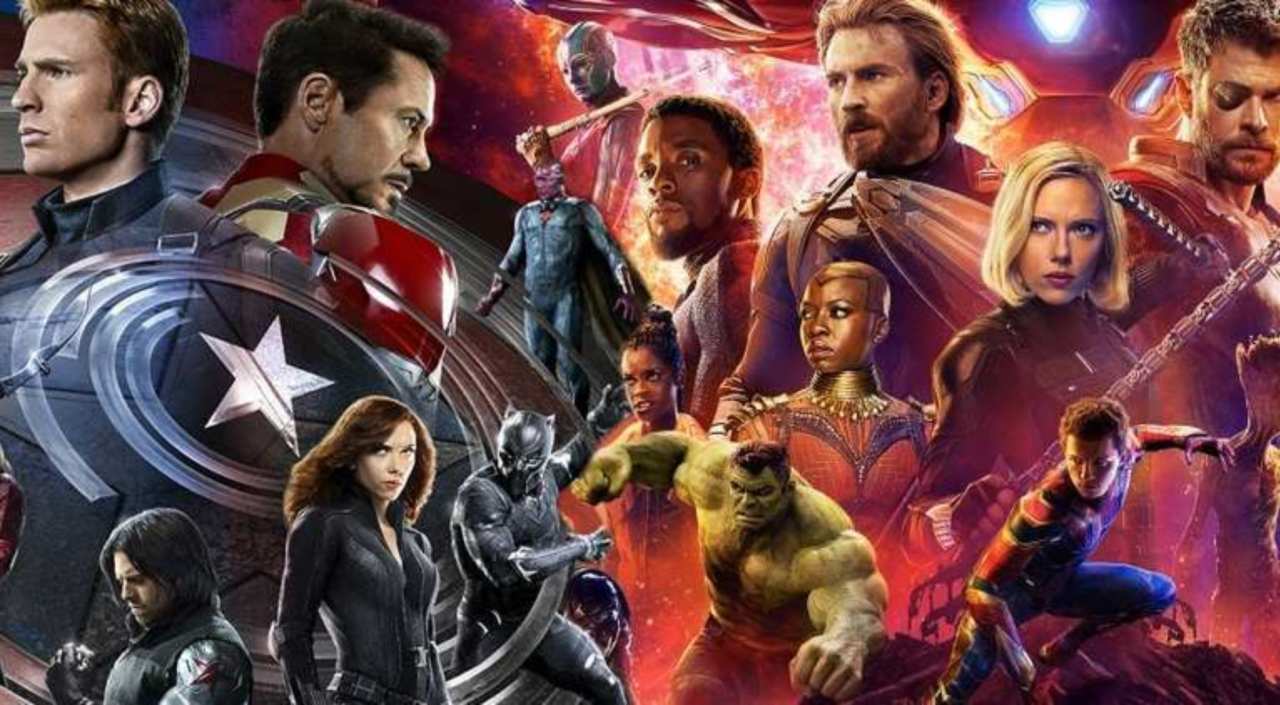 The new TV Spot for Infinity War sees Thanos the Mad Titan directly threatening the Avengers and saying he would make the Earth's mightiest heroes cease to exist with just a snap of his fingers. Thanos can be seen sporting a new look in the trailer. The sequence is overshadowed by other scenes which we have already seen before but the words are as clear as crystal. Thanos intends to destroy the Avengers.
[adinserter block="9″]
The Mad Titan is most probably saying this to Doctor Strange, Peter Parker, and Iron Man as they are most likely the first ones to meet the Mad Titan in person. Drax and Star-Lord may or may not be in this scene. The scene takes place after the heroes' crash land on the Thanos' homeworld, Titan.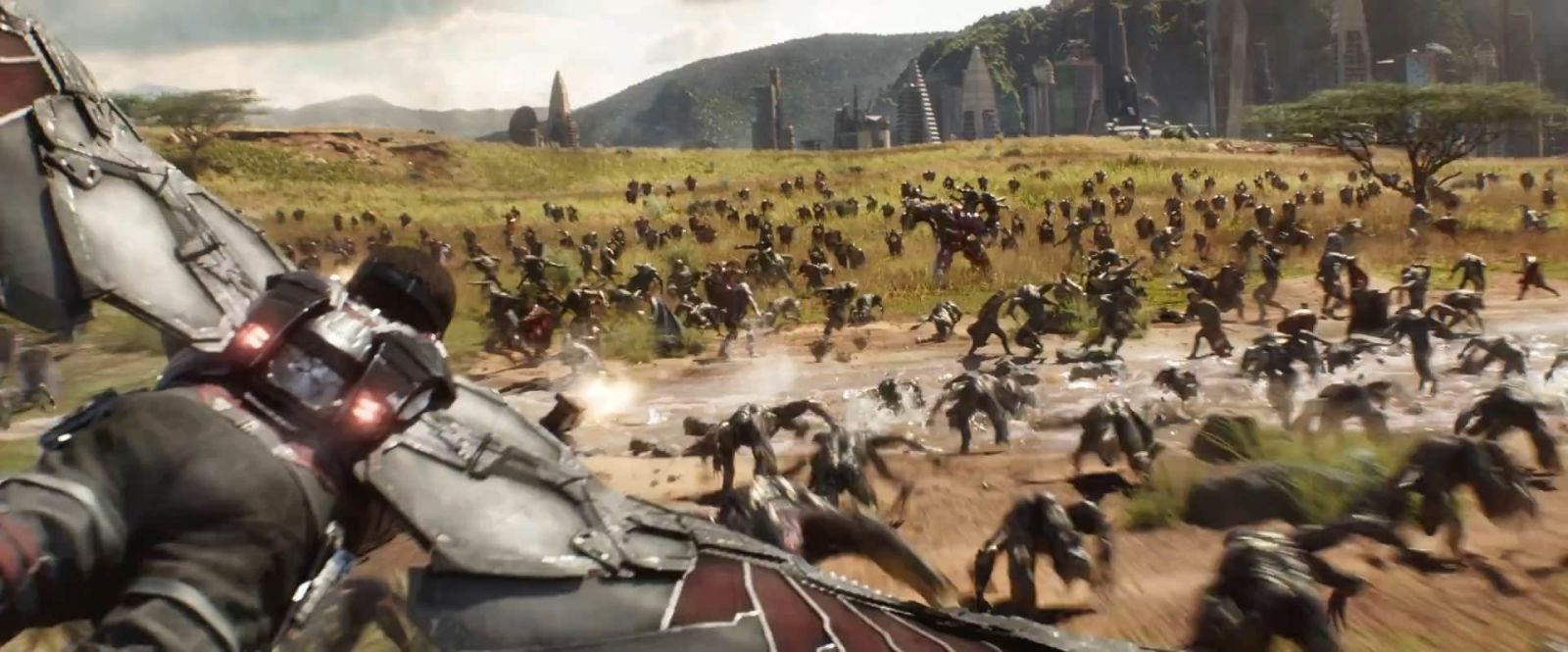 The movie will see two major battles as far as we could deduce from the trailers, one on Titan and one on Wakanda. We don't yet know which heroes will make it after the battle in Titan is over considering we haven't seen any of them apart from the obvious few in the Battle of Wakanda. Thanos is also heard saying "It's a small price to pay for salvation."
Apart from the threat from the Mad Titan, there are also a few other scenes that haven't been shown before in the previous trailers. Doctor Strange and Tony Stark are heard chatting. Strange says he can use the Time Stone to watch and observe all possible outcomes with their fight with Thanos to which Stark asks if they win any. Strange gives him a morbid look before the scene cuts to a new frame indicating that the chances of the Avengers winning are extremely slim.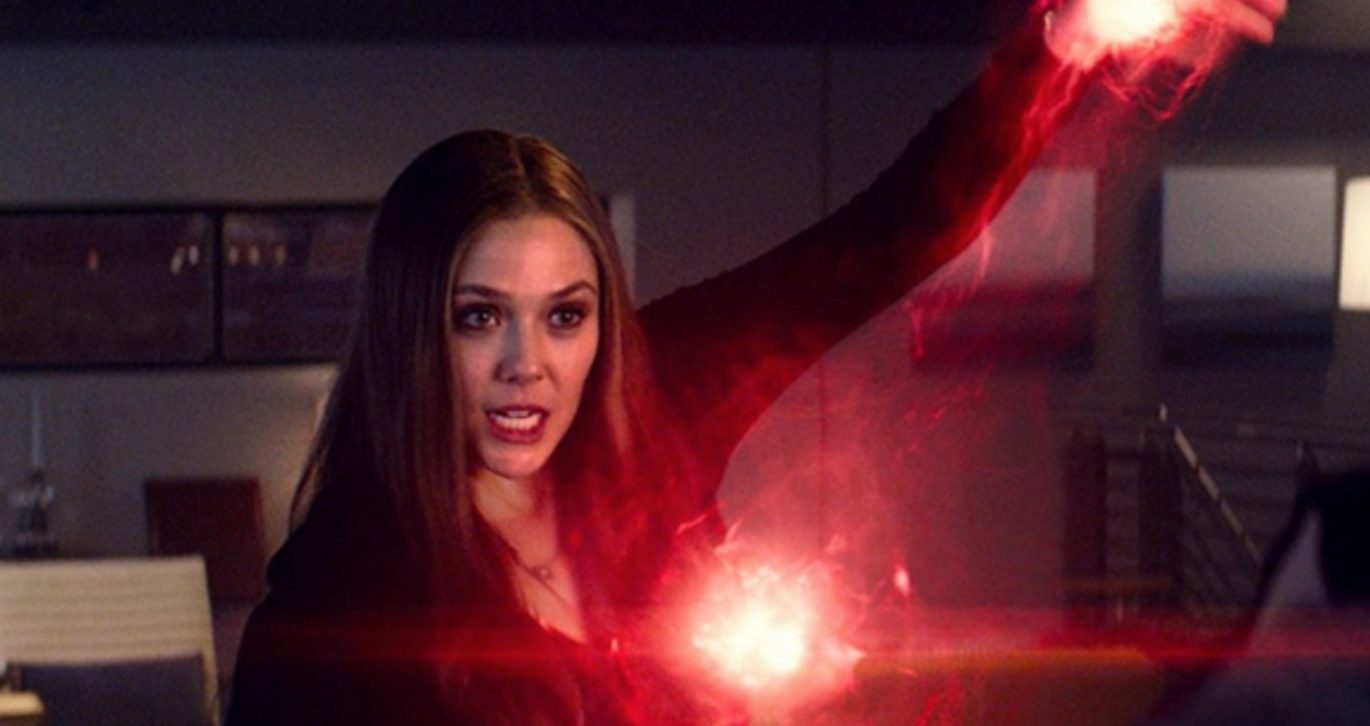 There is also another scene where Wanda Maximoff is using her full ability, with her eyes glowing red. Maybe Vision meets his end in the movie and Wanda is pissed off at the Mad Titan. We can also hear Thor's agonizing screams in the trailer indicating that Loki could actually meet his maker in this movie.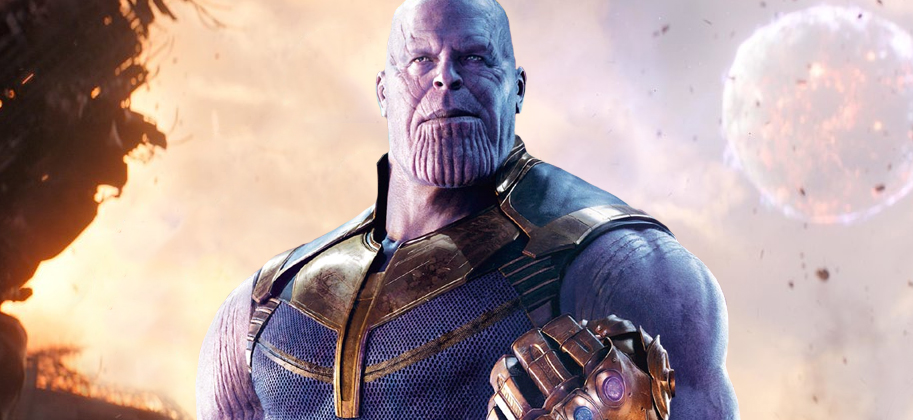 Well, Avengers can try all their tricks but this time scars will be too deep and attack will be brutal. The Russos have also cautioned fans to be ready for a heartbreak as Thanos will be unlike anything we have seen.
Here is what they said:
"I don't know about the need to accept it, but I will say this: we love being told good stories, and we love telling good stories, and all of our energy, and our effort, and our thought, and our passion goes into telling the best story that we can. And for us, the best stories have stakes. Characters have to make sacrifices. To really, really feel the true emotion and the hero's journey they have to go through trials and those trails could cost them something".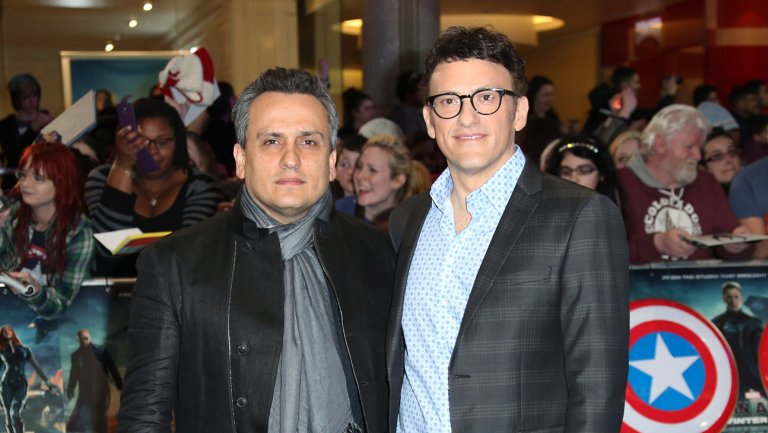 "So, for us, its very important that the heroes feel pain and that they make sacrifices because I think that, not only is a great storytelling, but it also is inspiring and I think we need a lot of inspiration in this world right now. So, for us, I don't know if we can ever get you to accept it, but I promise you this: we'll do our damnedest to tell you the best story possible, and what you do with it from there is up to you."
[adinserter block="6″]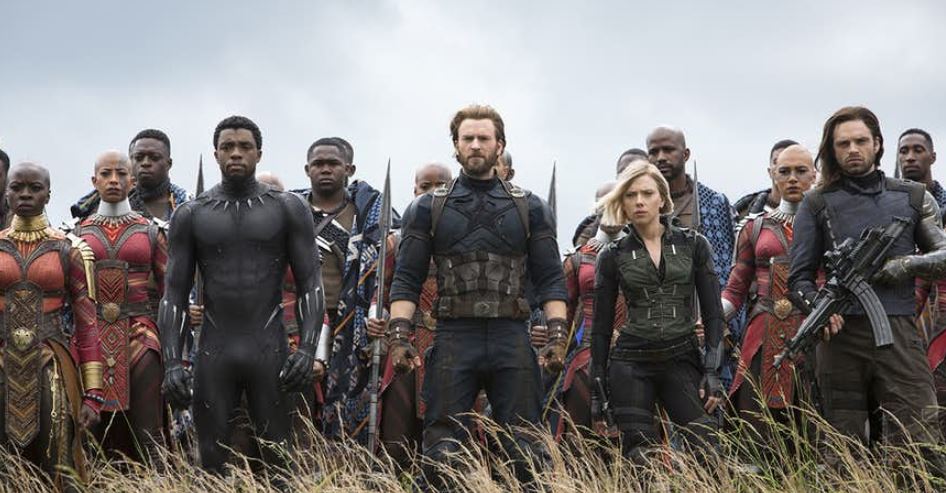 Avengers: Infinity War will release on April 27th, 2018. The movie is directed by Joe & Anthony Russo aka Russo brothers who have midas touch when it comes to big comic book ensemble movies (Captain America: Civil War). It is produced by Marvel boss Kevin Feige along with a set of executive producers including God of Marvel comics Stan Lee, Louis D'Esposito, Victoria Alonso and Michael Grillo. The screenplay has been written by Christopher Markus and Stephen McFeely.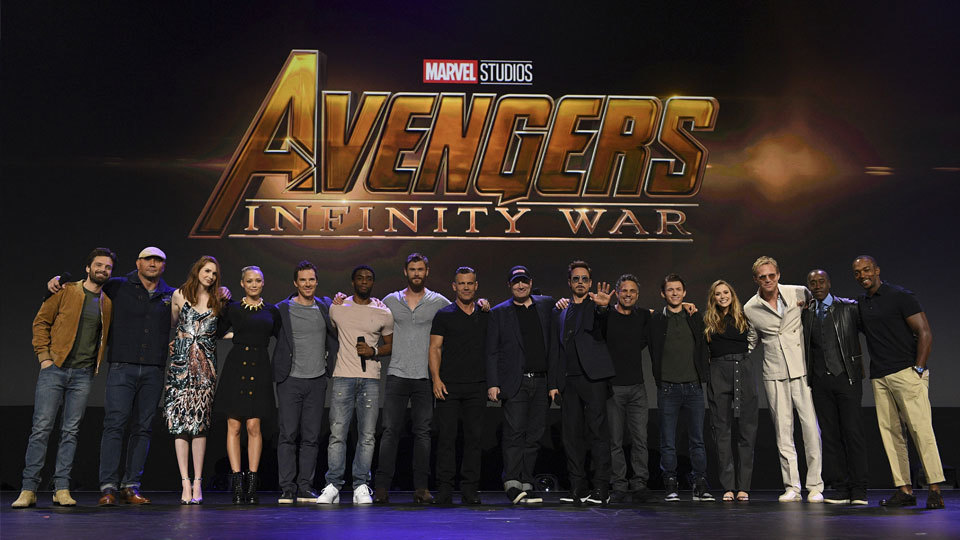 The cast is beyond imagination and such an outstanding feat could have only been accomplished by Marvel. The top talent includes Robert Downey Jr. (Iron Man), Josh Brolin (Thanos), Chris Pratt (Starlord), Chris Evans (Captain America), Sebastian Stan (Winter soldier), Samuel Jackson (Nick Fury), Chris Hemsworth (Thor), Tom Hiddleston (Loki), Mark Ruffalo (Hulk), Scarlett Johansson (Black Widow), Jeremy Reiner (Hawkeye), Benedict Wong (Wong), Benedict Cumberbatch (Dr. Strange), Tom Holland (Spiderman), Chadwick Boseman (Black Panther), Letitia Wright (Shuri), Paul Rudd (Ant-Man), Elizabeth Olsen (Scarlett Witch), Paul Bettany (Vision), Vin Diesel (Groot), Bradley Cooper (Rocket Raccoon), Pom Klementieff (Mantis), Zoe Saldana (Gamora), Karen Gillian (Nebula) and Dave Bautista (Drax).
The official synopsis for the movie can be read below: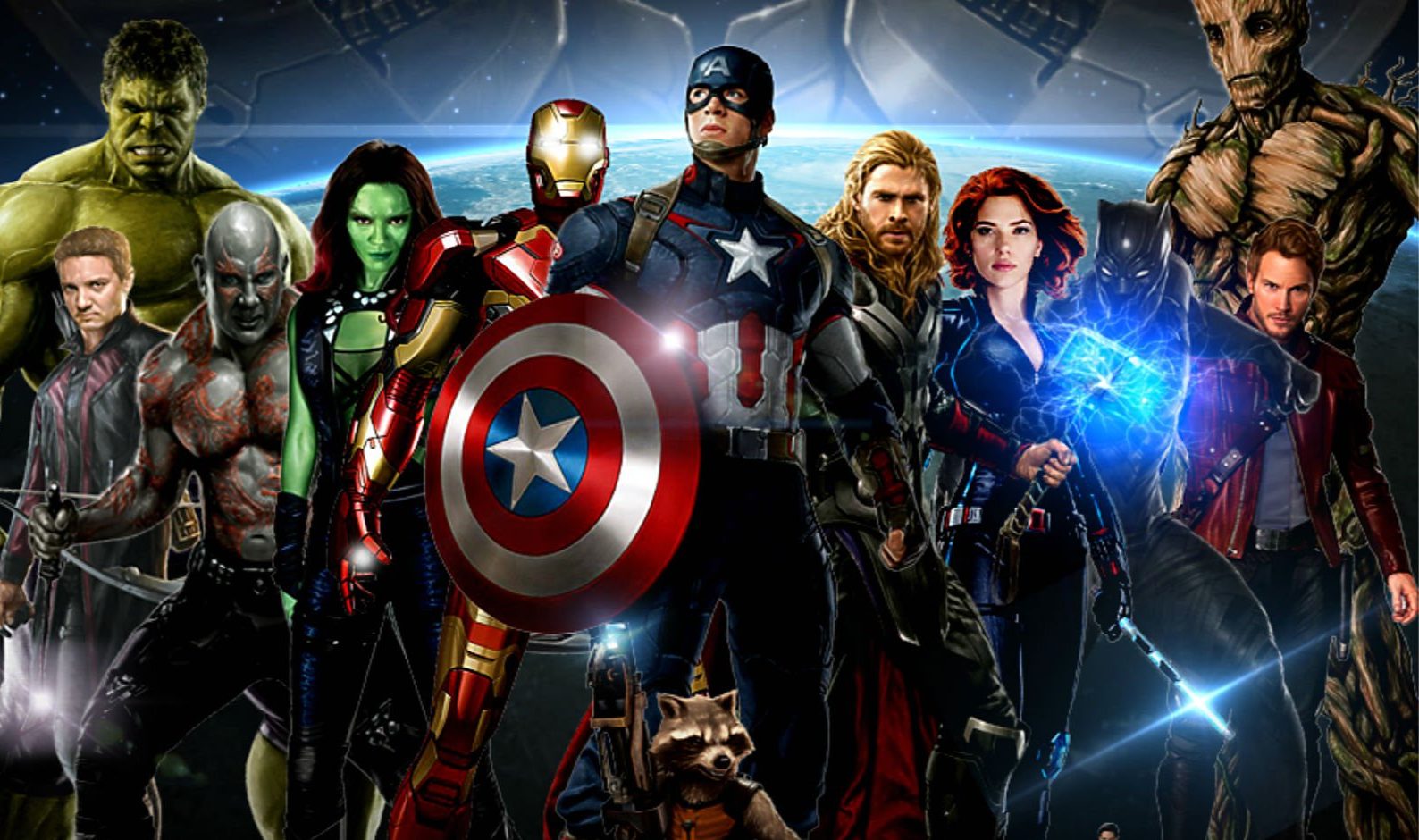 "As the Avengers and their allies have continued to protect the world from threats too large for any one hero to handle, a new danger has emerged from the cosmic shadows: Thanos. A despot of intergalactic infamy, his goal is to collect all six Infinity Stones, artifacts of unimaginable power, and use them to inflict his twisted will on all of reality. Everything the Avengers have fought for has led up to this moment – the fate of Earth and existence itself has never been more uncertain".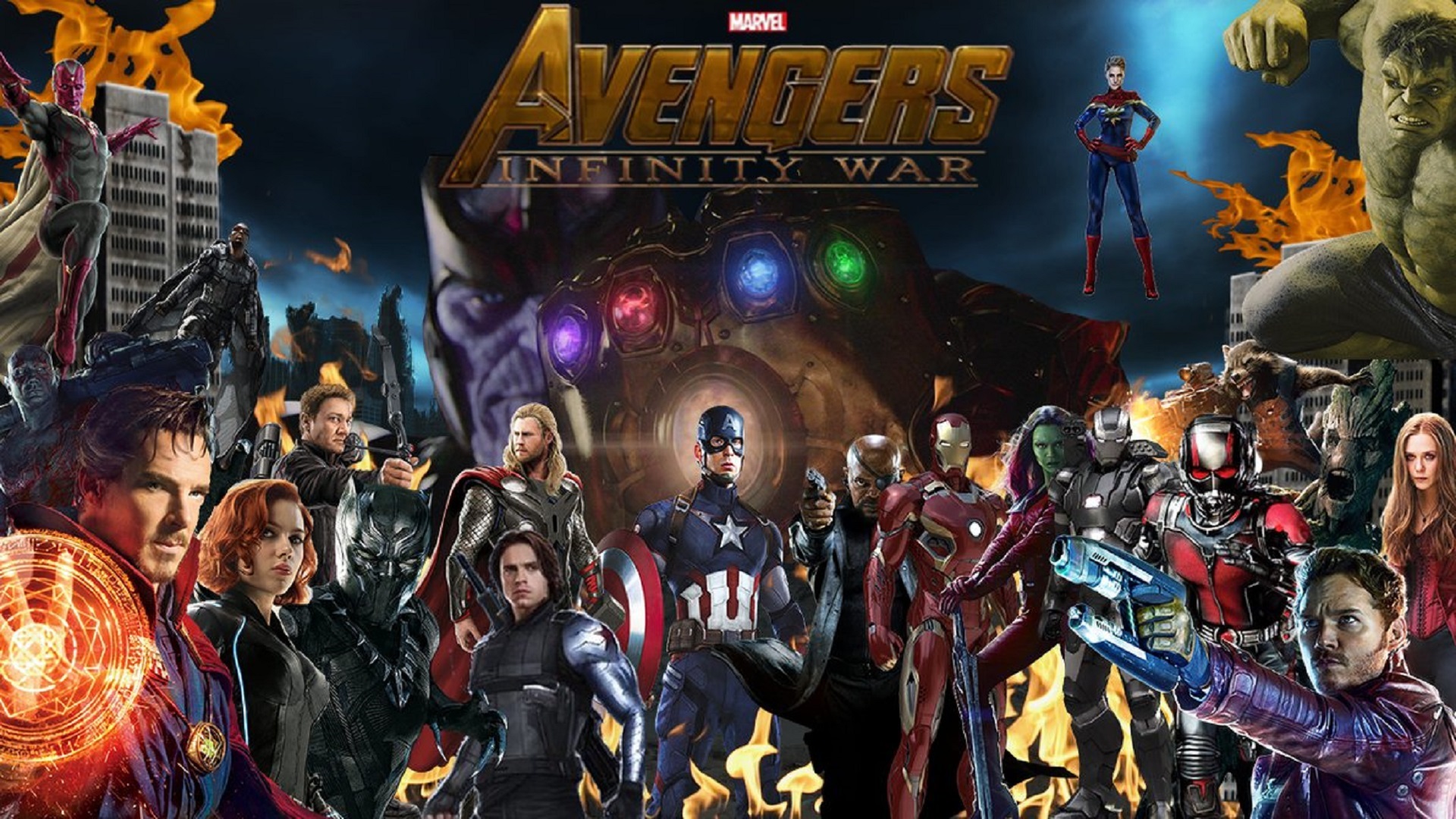 "Iron Man, Thor, the Hulk and the rest of the Avengers unite to battle their most powerful enemy yet — the evil Thanos. On a mission to collect all six Infinity Stones, Thanos plans to use the artifacts to inflict his twisted will on reality. The fate of the planet and existence itself has never been more uncertain as everything the Avengers have fought for has led up to this moment".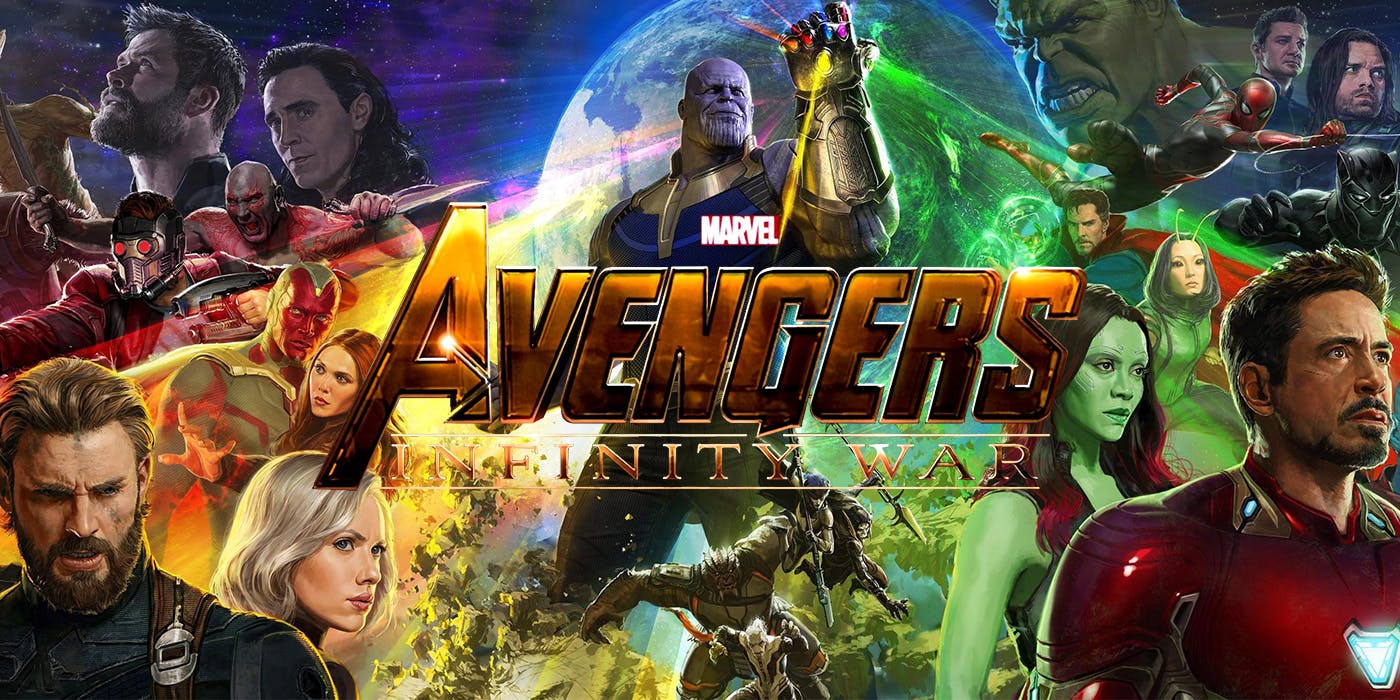 "An unprecedented cinematic journey ten years in the making and spanning the entire Marvel Cinematic Universe, Marvel Studios' "Avengers: Infinity War" brings to the screen the ultimate, deadliest showdown of all time. The Avengers and their Super Hero allies must be willing to sacrifice all in an attempt to defeat the powerful Thanos before his blitz of devastation and ruin puts an end to the universe".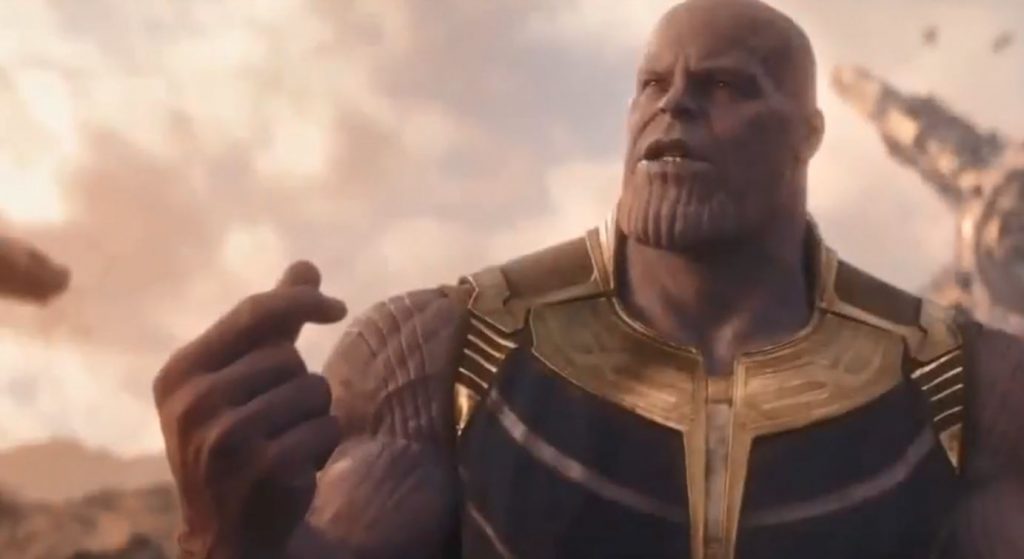 If I were you, I would start counting the days until the big day. Thanos is about to snap his fingers and you just might be the one he will erase out of existence. Let's throw all our weight behind Avengers and Guardians.
Don't Miss: Here's How Doctor Strange Has Majorly Changed In Avengers: Infinity War