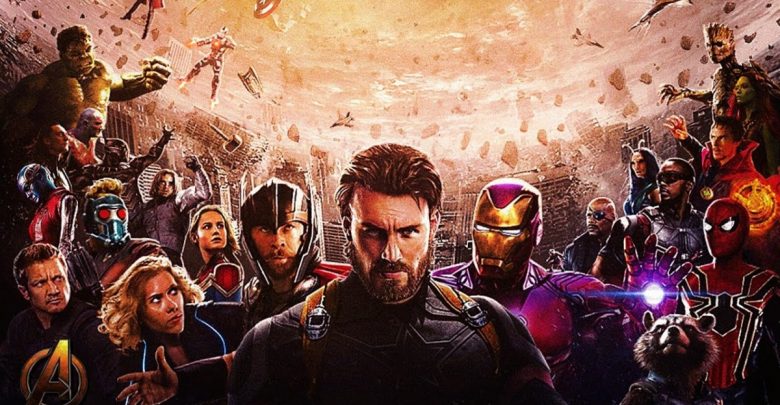 With the Infinity War right on the horizon, things are getting really murky and gritty here at Marvel Studios. The Studio, aided by Disney's elite marketing team, is doing everything in their god has given powers to stop the fans from spoiling the movie. But when it comes down to it, it's the fans that hold the ball in their court. A movie can be as grandiose as Infinity War, maybe even more, but one simple spoiler can reduce it to ashes in the Box Office. Infinity War is a movie a decade in the making. It is the culmination of everything Marvel Studios had strived for since 2008's Iron Man.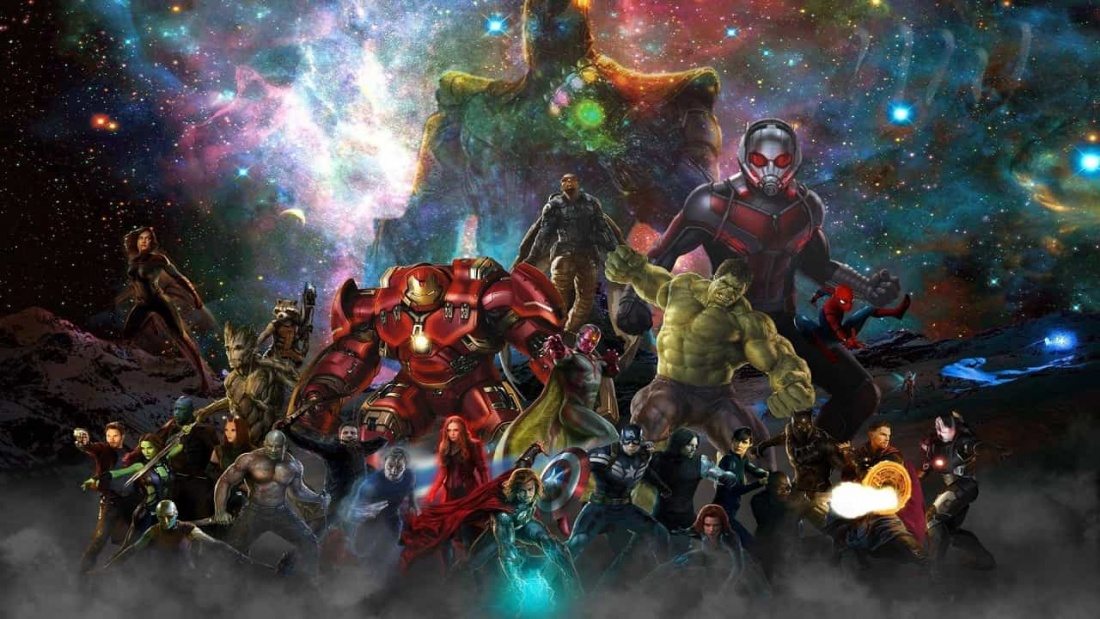 Since the movie is about to be a reality, it makes it all the more important for the fans to be tight-lipped so as not to spoil everyone's effort for the movie. To that end, the Russo Brothers -the Directors of Infinity War, has issued letters requesting fans to keep quiet on Spoilers.
Thanos demands absolute silence and secrecy before he sets foot on Earth and wipes you weak, measly earthlings out of existence!!! Can we do that???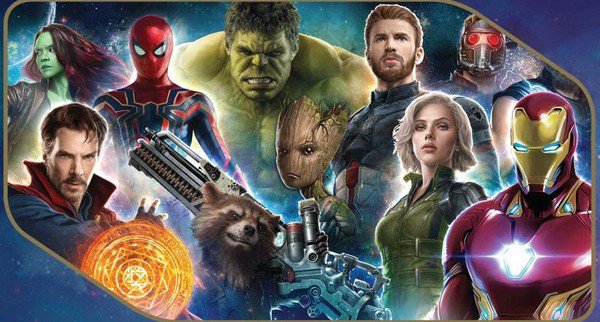 Director Joe Russo and Anthony Russo, colloquially called the Russo Brothers, have been at the director's chair together for Avengers: Infinity War. And they have recently shared a photo on social media that issues a statement to every fan of the Marvel Cinematic Universe. They have said the movie will not be released in its early screenings in its entirety. Only portions of the movies will be shown. And for those who do watch those early screenings as well as those who haven't watched it but still know some pretty important plot points, the Directors request these fans to keep quiet and not spoil it for everyone. The sincerity of this request makes us pay heed to their words.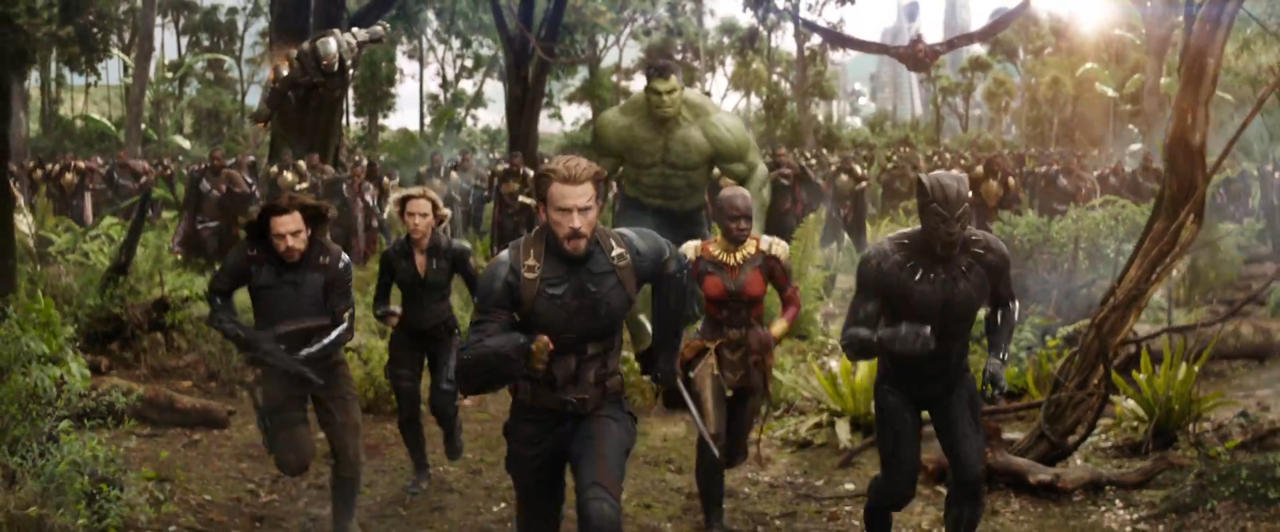 The Statement reads like this:
"To the greatest fans in the world.

We're about to embark on the Avengers: Infinity War press tour. We will be visiting fans all over the world screening only a limited amount of selected footage from the film in order to avoid spoiling the story for future viewers.

We will not screen the film in its entirety until the Los Angeles premiere shortly before the film's global release. Everyone involved with the film has worked incredibly hard for the past two years maintaining the highest level of secrecy., Only a handful of people know the film's true plot.

We're asking that when you see Infinity War, in the coming months, that you maintain the same level of secrecy so that all fans can have an equal experience when they watch it for the first time. Don't spoil it for others, the same way you wouldn't want it spoiled for you.

Good luck and happy viewing.

The Russo Brothers

#ThanosDemandsYour Silence"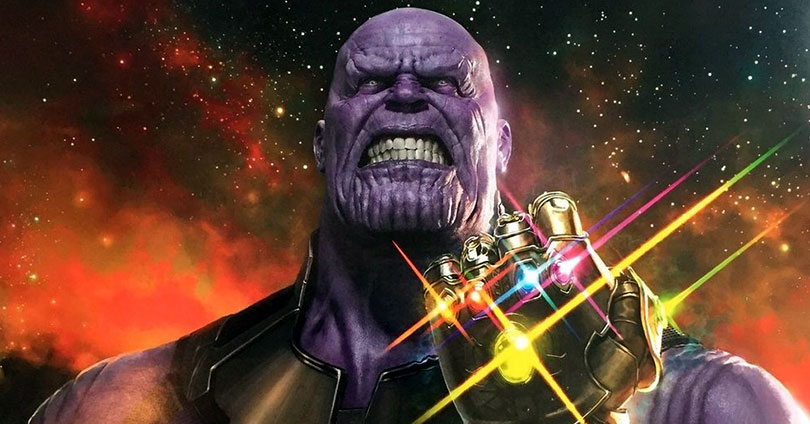 That is what they said. In a nutshell, Thanos demands your silence, earthlings. Can you be a good boy and not spoil it for everyone. Every superhero fan in the whole wide world is waiting for this movie. Keeping quiet on spoilers is something we need to agree upon.
#ThanosDemandsYourSilence pic.twitter.com/dvyc26ju04

— Russo Brothers (@Russo_Brothers) April 3, 2018
The Russo Brothers claim Thanos is similar to Darth Vader in their statements. Anthony Russo says, when it comes to bad guys, Thanos is the Darth Vader of the Marvel Cinematic Universe: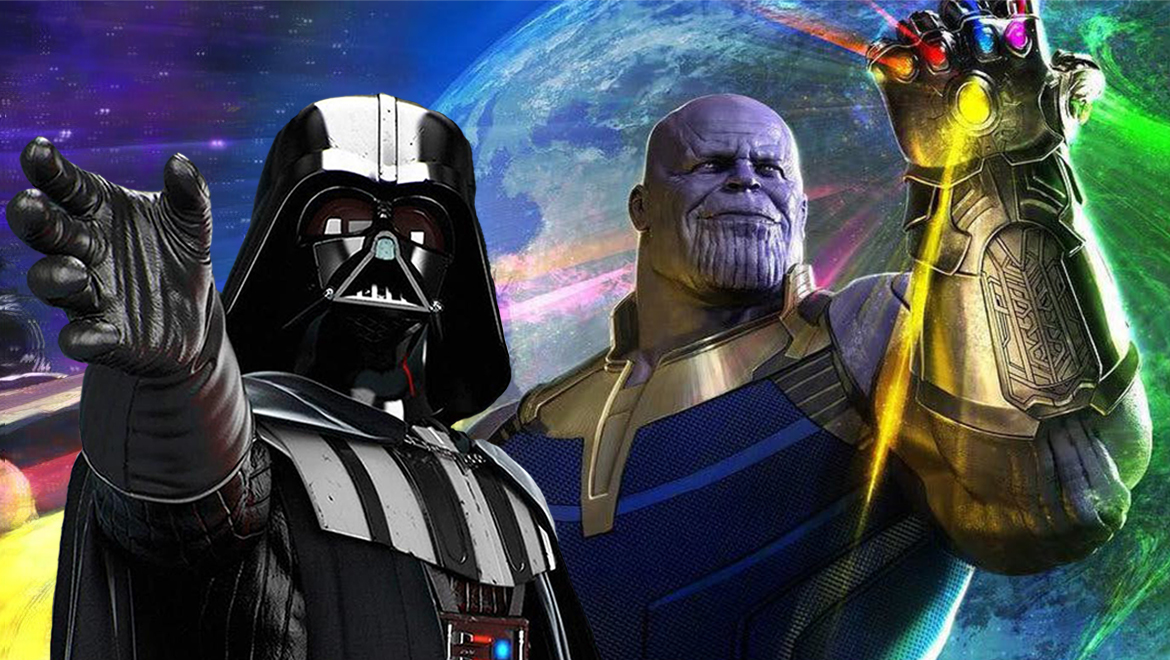 "If you took Darth Vader, and you multiplied him times ten … Our job with Thanos is to make him the preeminent villain in the Marvel universe." Russo explained. "That is his role in the comics, that's his role in these movies, and in order to be a preeminent villain, you have to do some pretty bad things."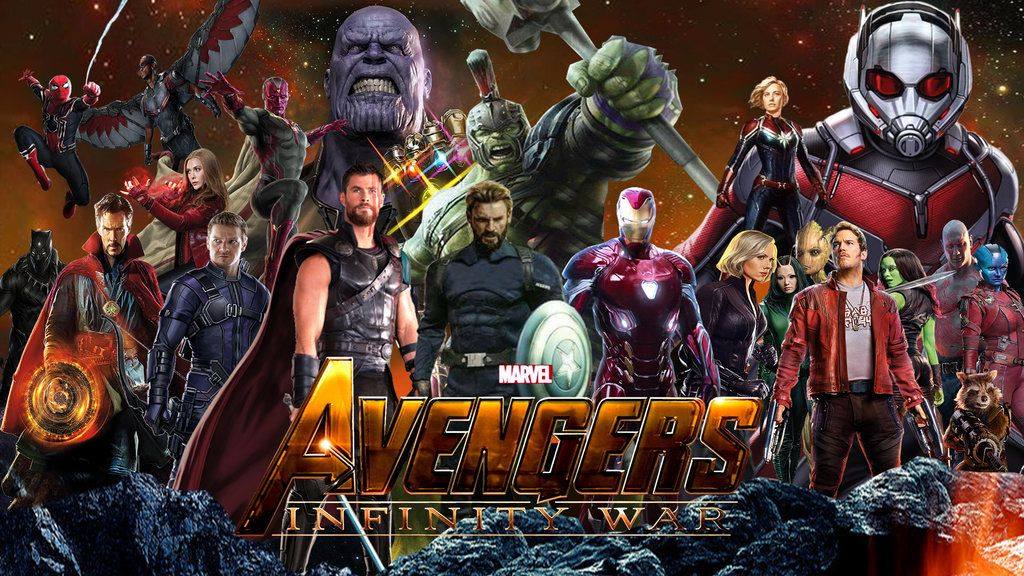 They are right. Do not make the Mad Titan angry. You do not want him angry!!! Avenger: Infinity War needs to be spoiler free for everyone waiting to watch it in the theaters. It's not just a request from the Russo Brothers but from Team QuirkyByte as well. Let us all join hands and tread carefully as this cinematic juggernaut hits the theaters this month.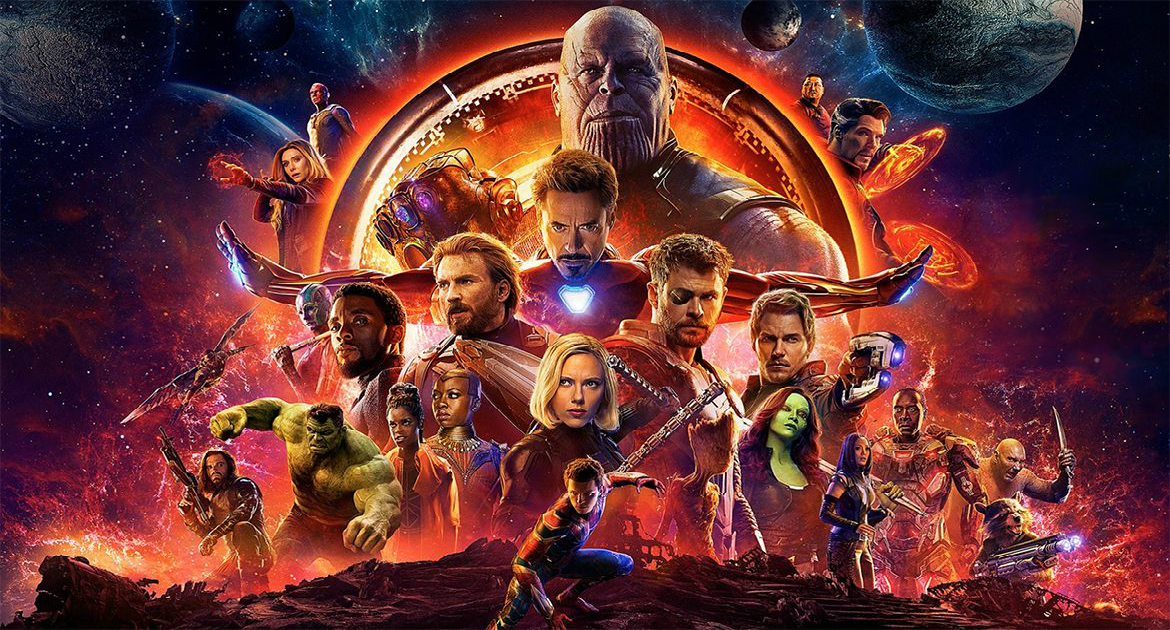 So, let's see how things go in Avengers: Infinity War which will open on April 27, 2018. It is directed by Russo brothers i.e Joe and Anthony Russo who are masterful duo when it comes to making epic comic book ensemble movies. It is produced by Marvel boss Kevin Feige along with a set of executive producers including God of Marvel comics Stan Lee, Louis D'Esposito, Victoria Alonso and Michael Grillo. The screenplay has been written by a talented duo – Christopher Markus and Stephen McFeely.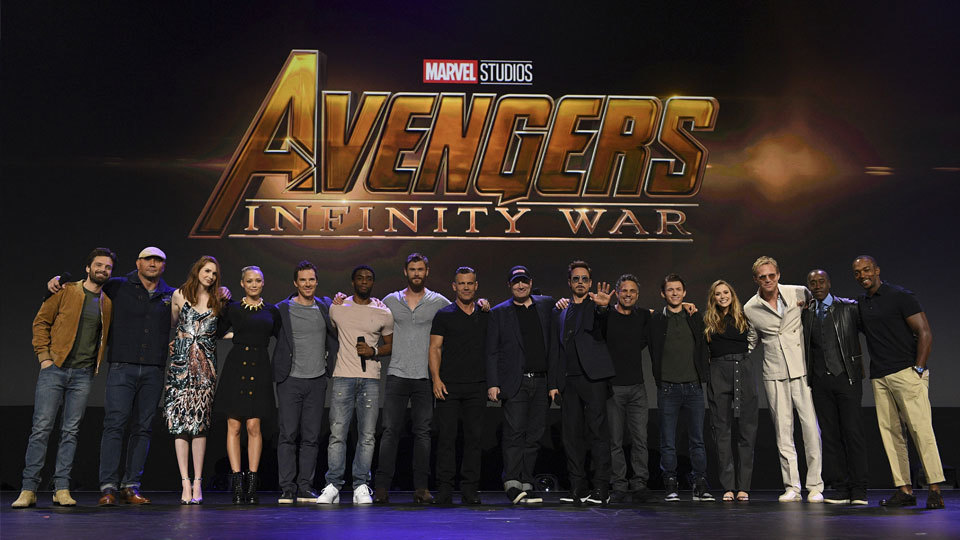 The cast is amazingly awesome as some of the top notch acting talent will be seen together under one roof including Robert Downey Jr. (Iron Man), Chris Pratt (Starlord), Bradley Cooper (Rocket Raccoon), Vin Diesel (Groot), Anthony Mackie (Falcon), Chris Evans (Captain America), Sebastian Stan (Winter soldier), Chris Hemsworth (Thor), Tom Hiddleston (Loki), Mark Ruffalo (Hulk), Scarlett Johansson (Black Widow), Jeremy Reiner (Hawkeye), Benedict Cumberbatch (Dr. Strange), Tom Holland (Spiderman), Letitia Wright (Shuri), Benedict Wong (Wong), Chadwick Boseman (Black Panther), Paul Rudd (Ant-Man), Pom Klementieff (Mantis), Dave Bautista (Drax), Elizabeth Olsen (Scarlett Witch), Paul Bettany (Vision), Zoe Saldana (Gamora), Karen Gillan (Nebula) and Josh Brolin (Thanos).
Here's the official Synopsis of the movie, read it below: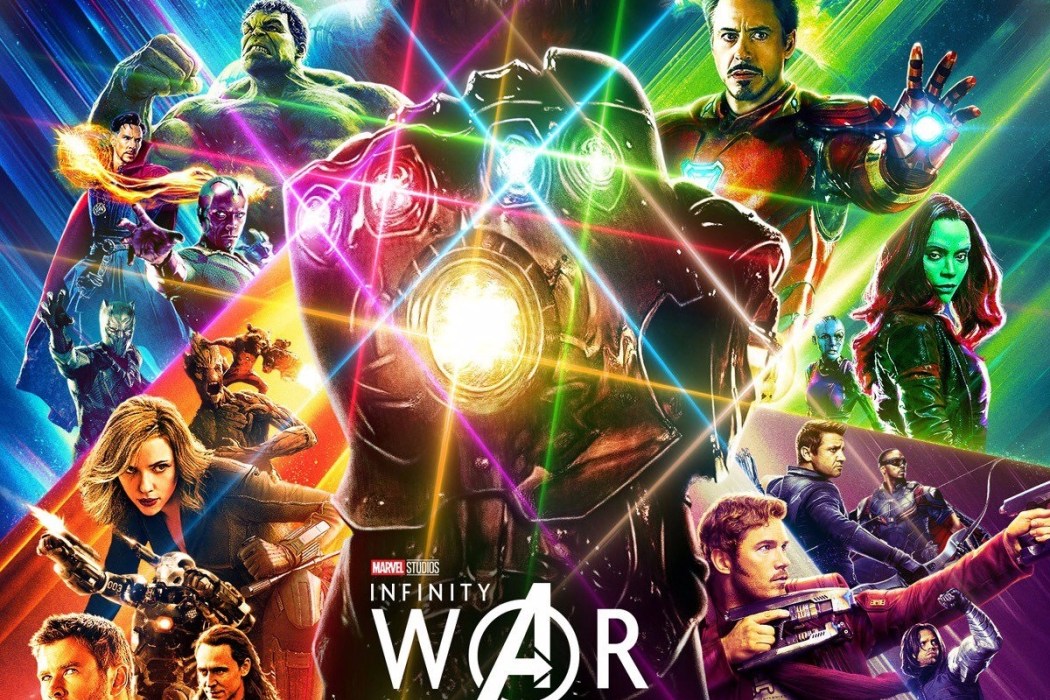 "Iron Man, Thor, the Hulk and the rest of the Avengers unite to battle their most powerful enemy yet — the evil Thanos. On a mission to collect all six Infinity Stones, Thanos plans to use the artifacts to inflict his twisted will on reality. The fate of the planet and existence itself has never been more uncertain as everything the Avengers have fought for has led up to this moment".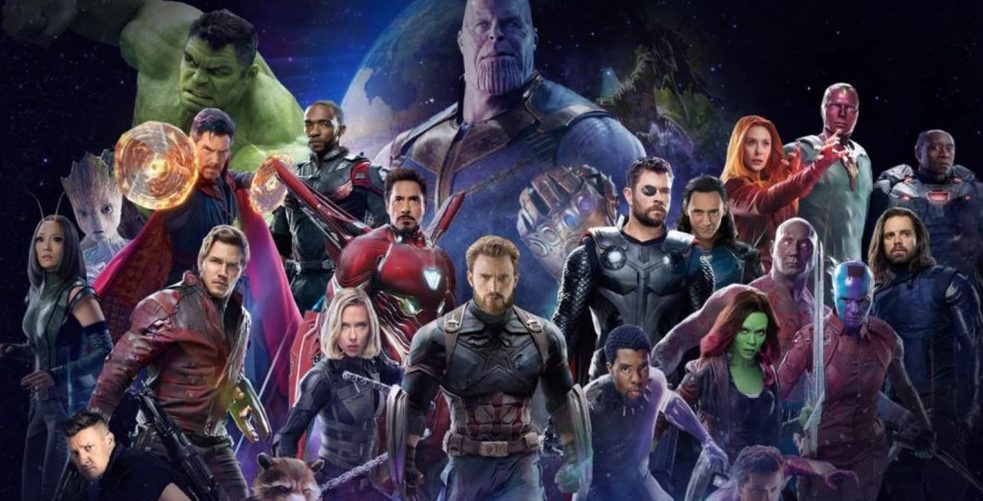 "An unprecedented cinematic journey ten years in the making and spanning the entire Marvel Cinematic Universe, Marvel Studios' "Avengers: Infinity War" brings to the screen the ultimate, deadliest showdown of all time. The Avengers and their Super Hero allies must be willing to sacrifice all in an attempt to defeat the powerful Thanos before his blitz of devastation and ruin puts an end to the universe".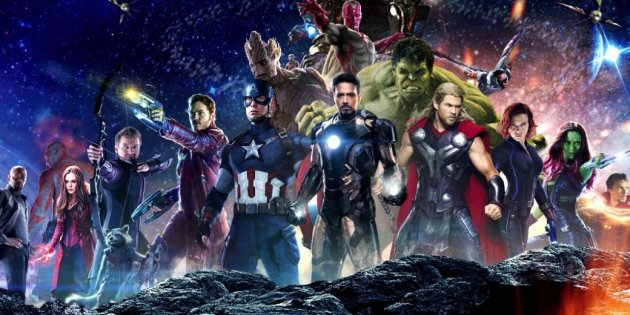 "As the Avengers and their allies have continued to protect the world from threats too large for any one hero to handle, a new danger has emerged from the cosmic shadows: Thanos. A despot of intergalactic infamy, his goal is to collect all six Infinity Stones, artifacts of unimaginable power, and use them to inflict his twisted will on all of reality. Everything the Avengers have fought for has led up to this moment – the fate of Earth and existence itself has never been more uncertain".
Don't Miss: 22 Individual Character Posters Released For Avengers: Infinity War