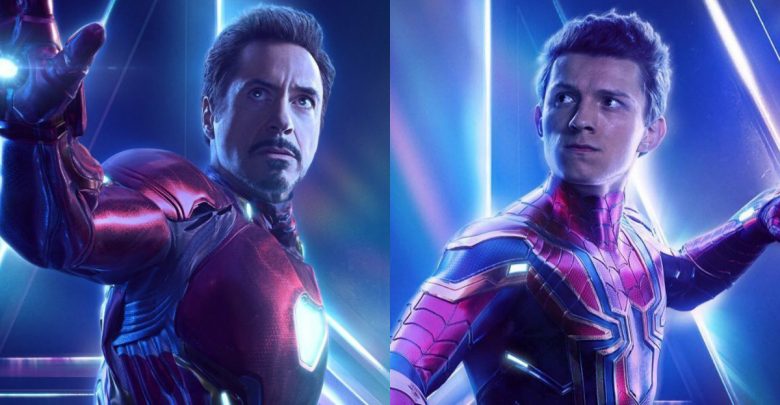 The marketing for Avengers: Infinity War has kicked in the big time now as we are getting more and more photos, covers, concept arts and a lot of toys and merchandise have hit the market. New details are being confirmed about the characters in the movie. The movie Avengers: Infinity War is just 22 days away and insane amounts of hype surround the movie. Now, Marvel has released individual character posters for us featuring 23 Superheroes that are going to show up in the movie. Here are the character posters:
Iron Man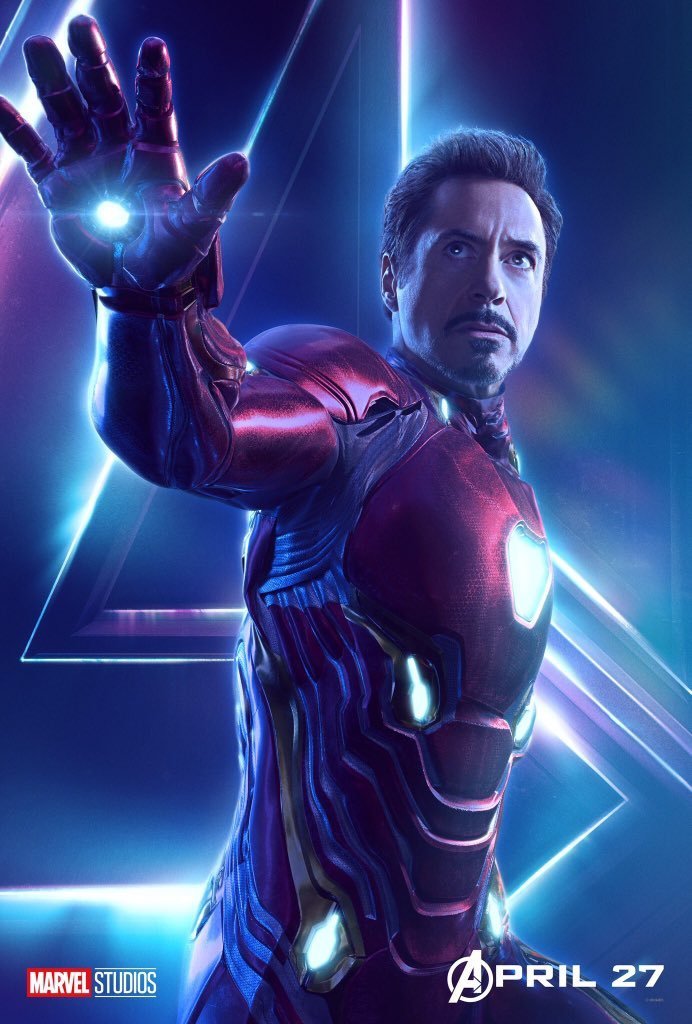 Here's a new look at Tony's new armor and we have got to say that this armor is the best of all! It is amazingly streamlined around Tony's body and the combination of Extremis and Bleeding Edge armor looks really dope! Just can't wait to see it in full motion when the movie comes out.
Captain America (Nomad)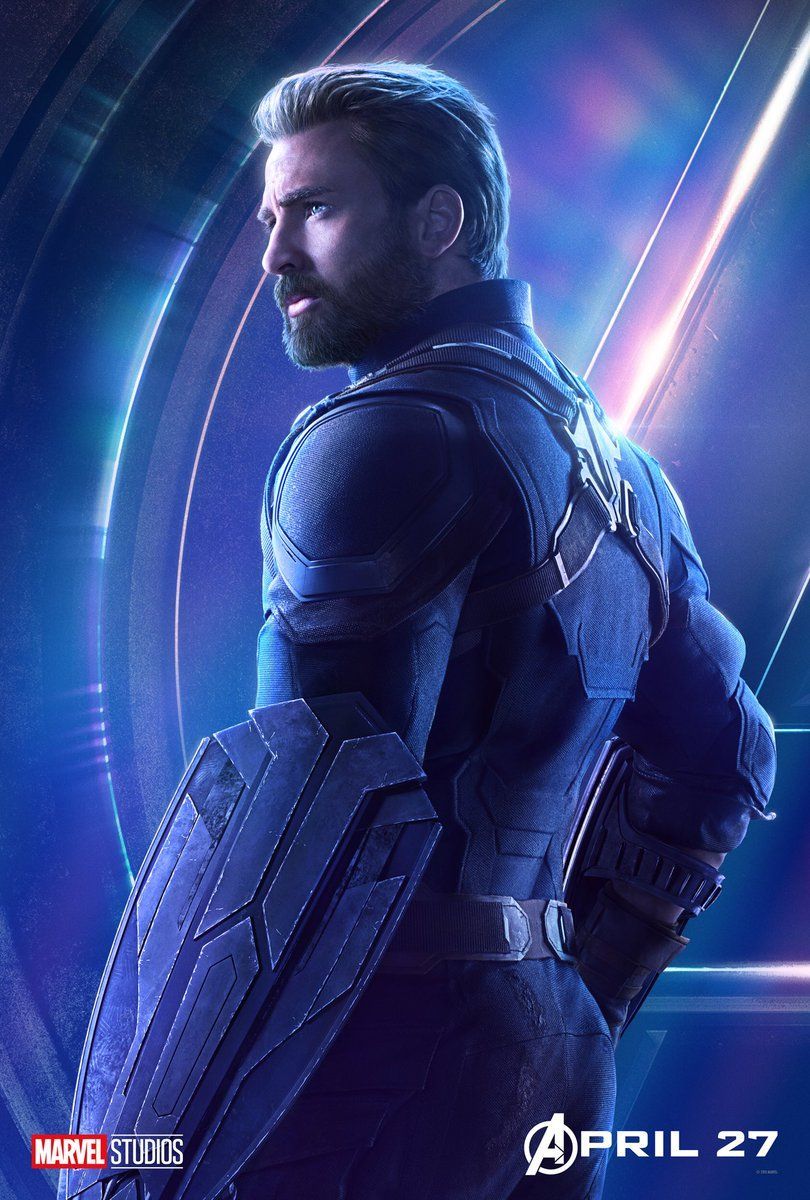 Steve Rogers looks rad in this new character poster. We have another cool look at the new Shield Gauntlets, and the fans have lost it over Chris Evans' butt! Needless to say that the beard looks incredible.
Iron Spider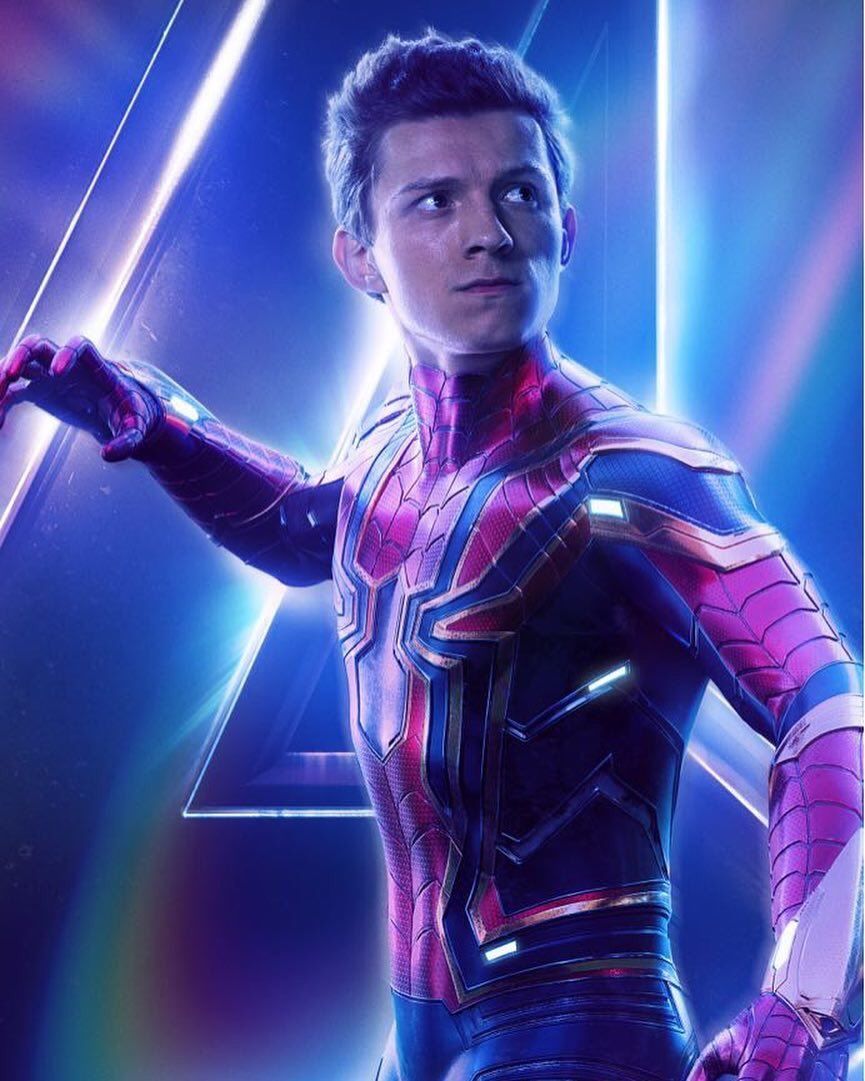 The Iron Spider Suit as we have seen multiple times in the trailers looks fabulous and the suit seems to have taken a lot from Iron Man's bleeding edge armor along with Spider-Man's old suit.
White Wolf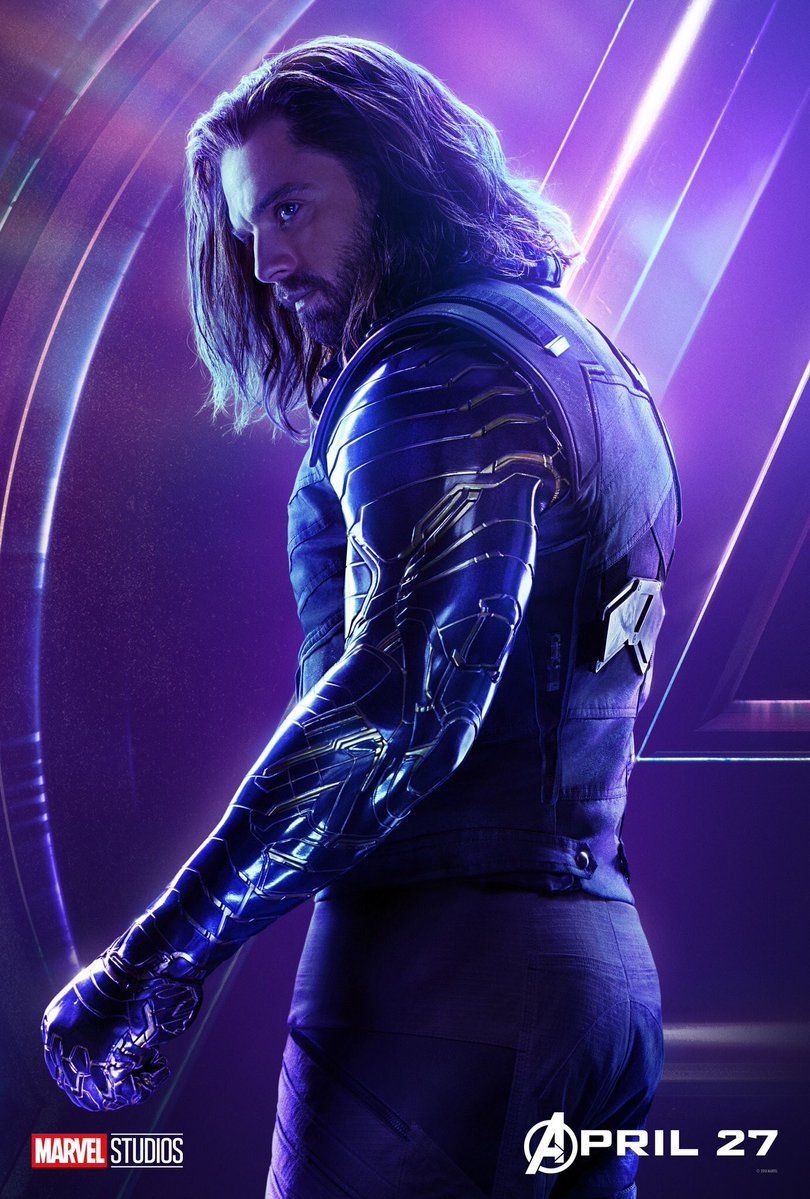 As we have seen in the trailers and previous posters that Bucky's got a new Vibranium arm along with a new code name. This time around the Vibranium arm has quite a bit of Gold in it which will be interesting to see that does it add any new ability or not.
Thor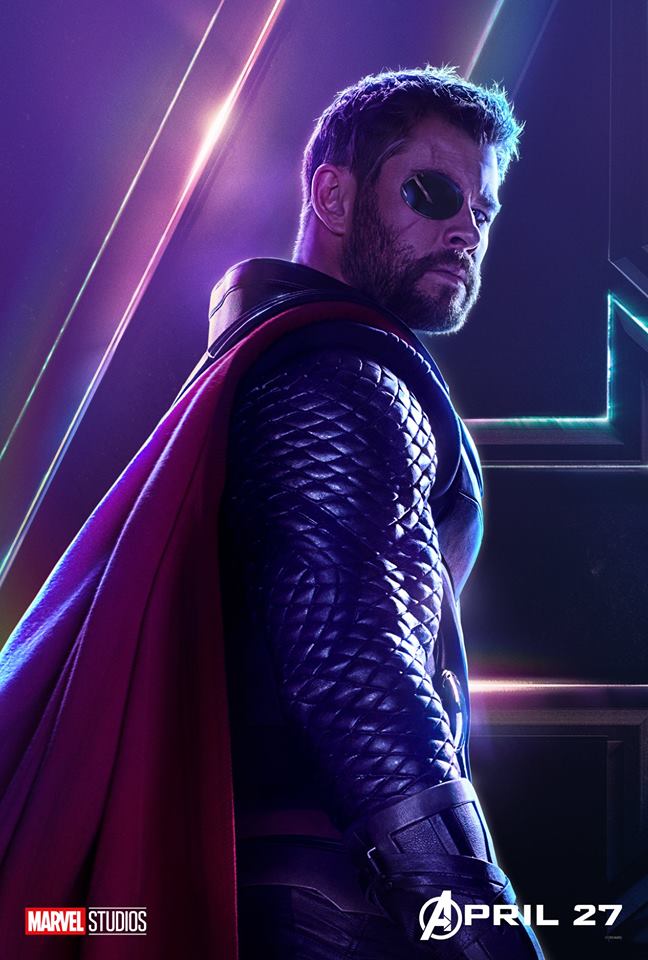 The God of Thunder shines with his new Suit and Cape along with the recently gained eye-patch. The eye patch makes him a true Odinson.
Wong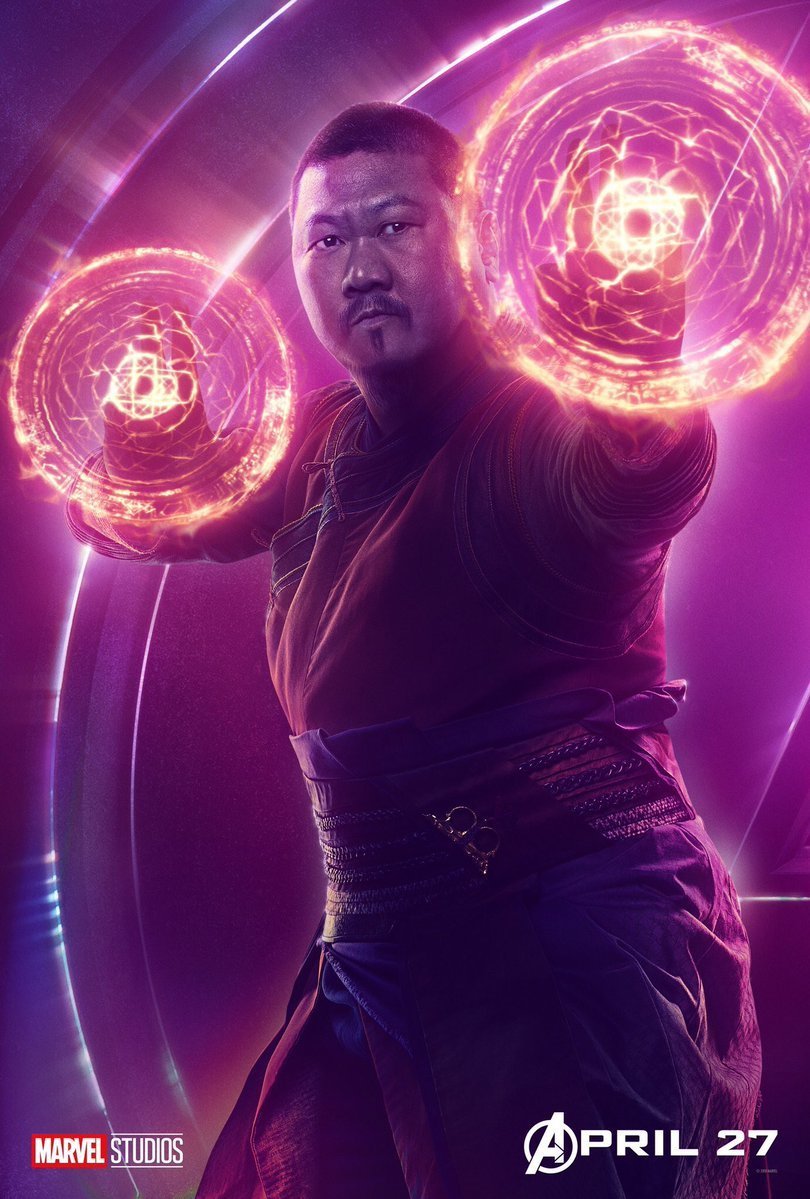 Looks like Wong will also get somewhat of an important role in the movie as he has been heavily featured in all the marketing and the trailers of the movie.
Doctor Strange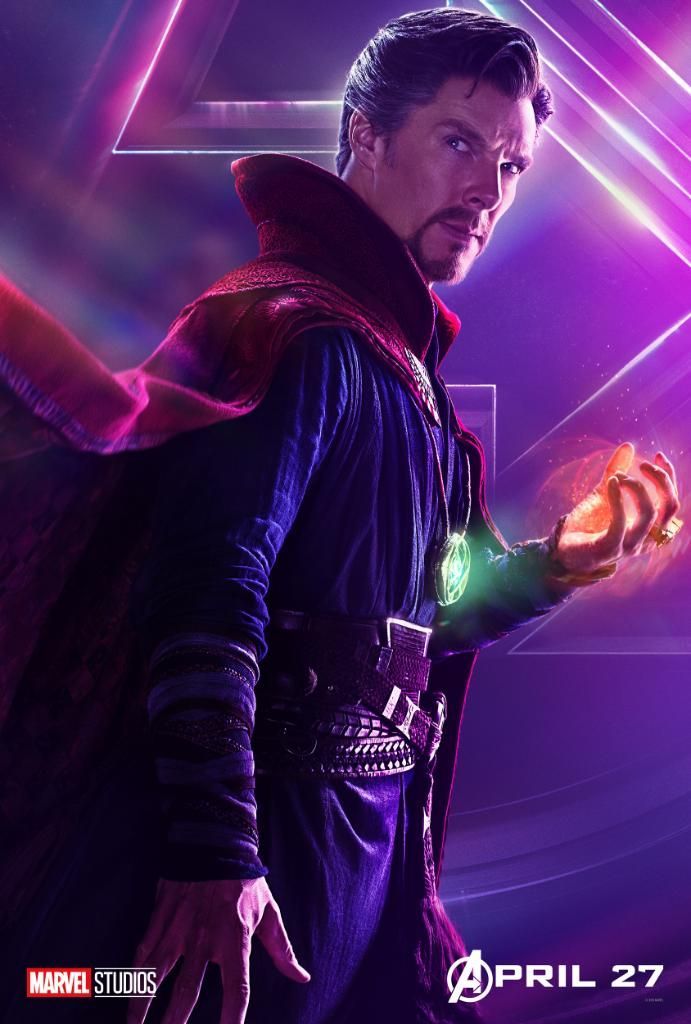 This is one of the best looks at the Sorcerer Supreme. We have the most amazing expression given by Benedict Cumberbatch and a tease at his powers and the Time Stone shining in the Eye of Agamotto. Hopefully, he does not break in front of Ebony Maw!
Rocket and Groot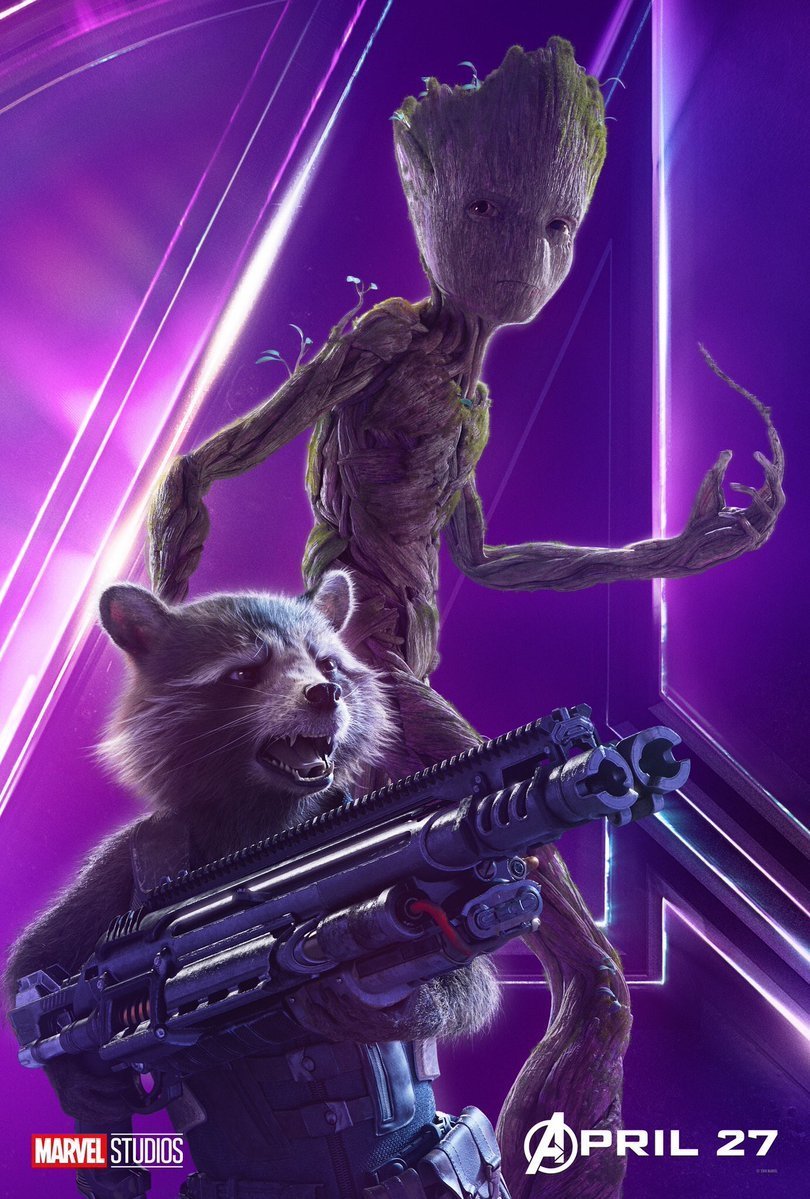 These two are incomplete without each other. It will be really amazing to see how Rocket handles Teenage Groot in this movie.
Star-Lord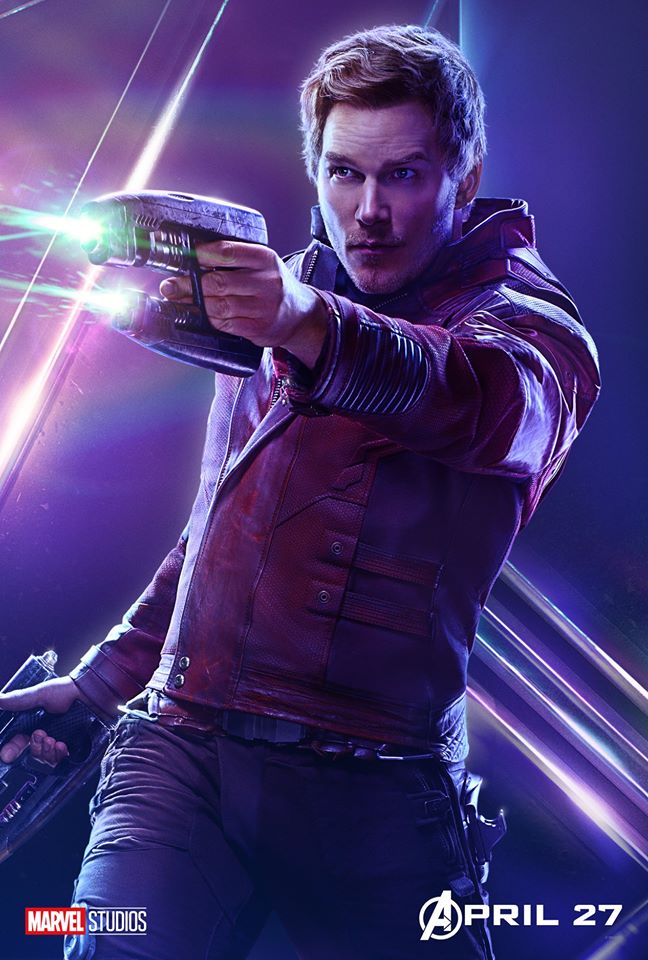 Star Lord's Costume does not have many changes this time as he is still rocking the maroon Leather Jacket and will be having a lot of cool gadgets this time around!
Drax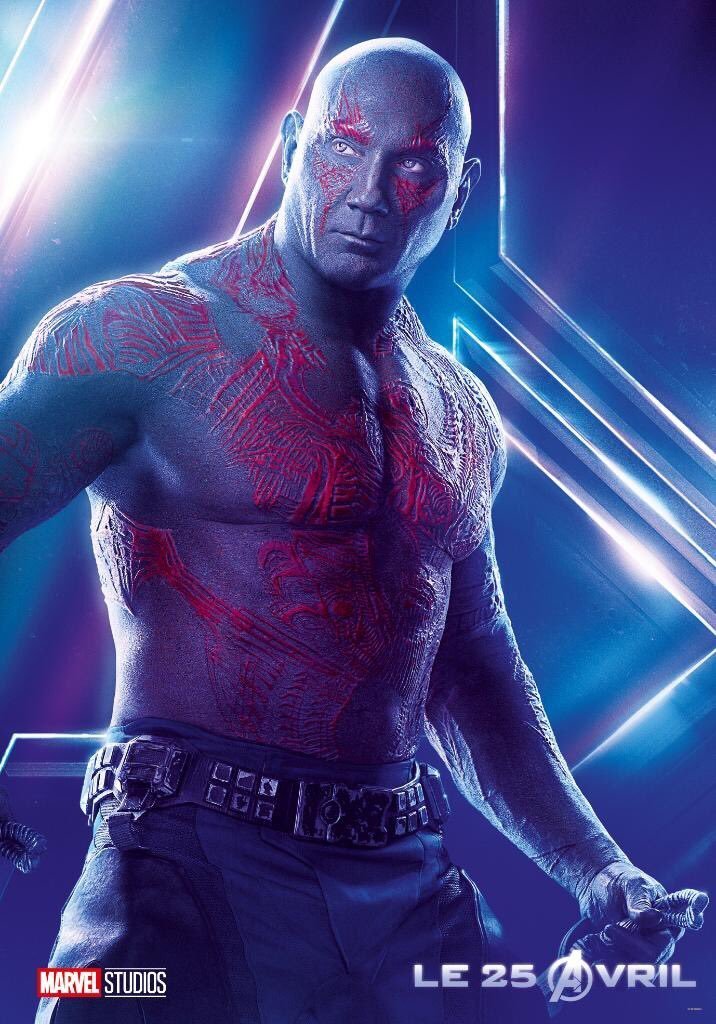 Drax the Destroyer is one of the highlights of the Guardians and it will be really fun to see the way he interacts with the likes of Iron Man and the other Avengers.
Mantis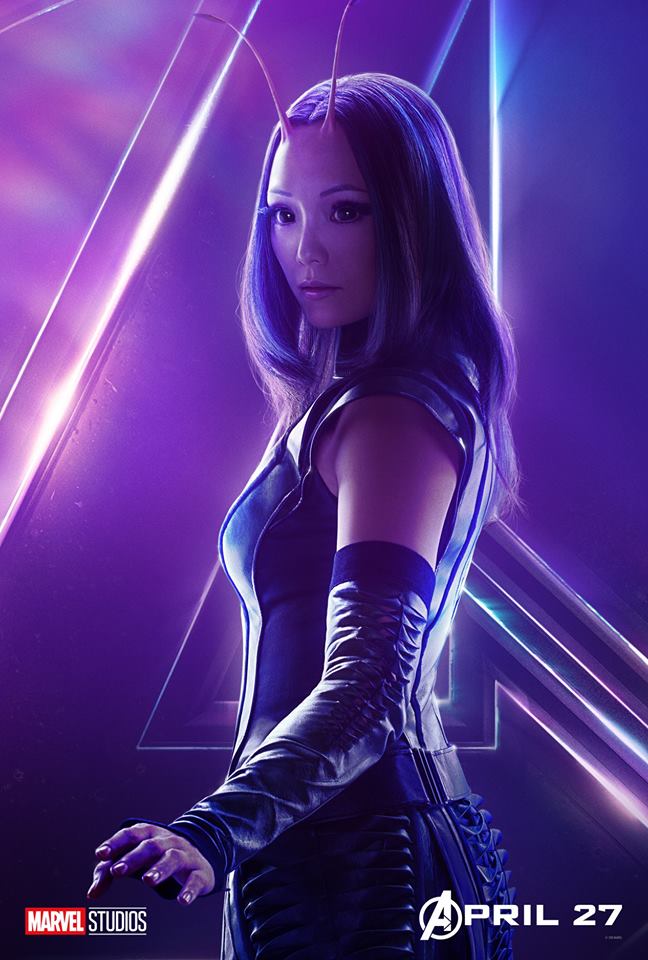 Along with all the Guardians, Mantis will be tagging along in all the fights and do her bit against the Mad Titan before she falls.
Black Panther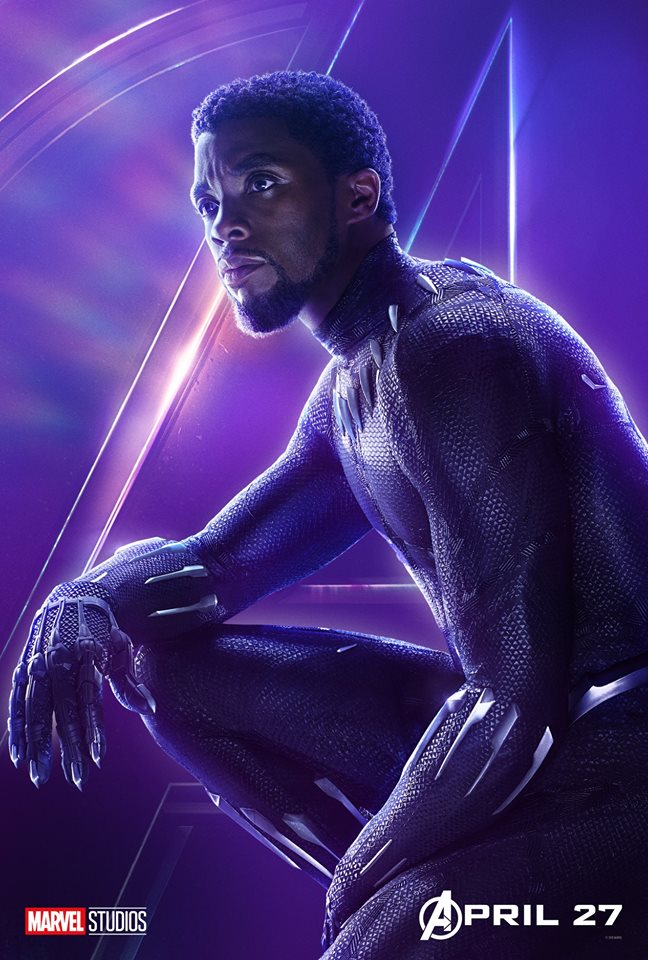 T'Challa is going to be having the same suit he wore in the previous movie, and he seems to have out done even Tony Stark.  Let's see whether Shuri has given him some new upgrades or not.
Shuri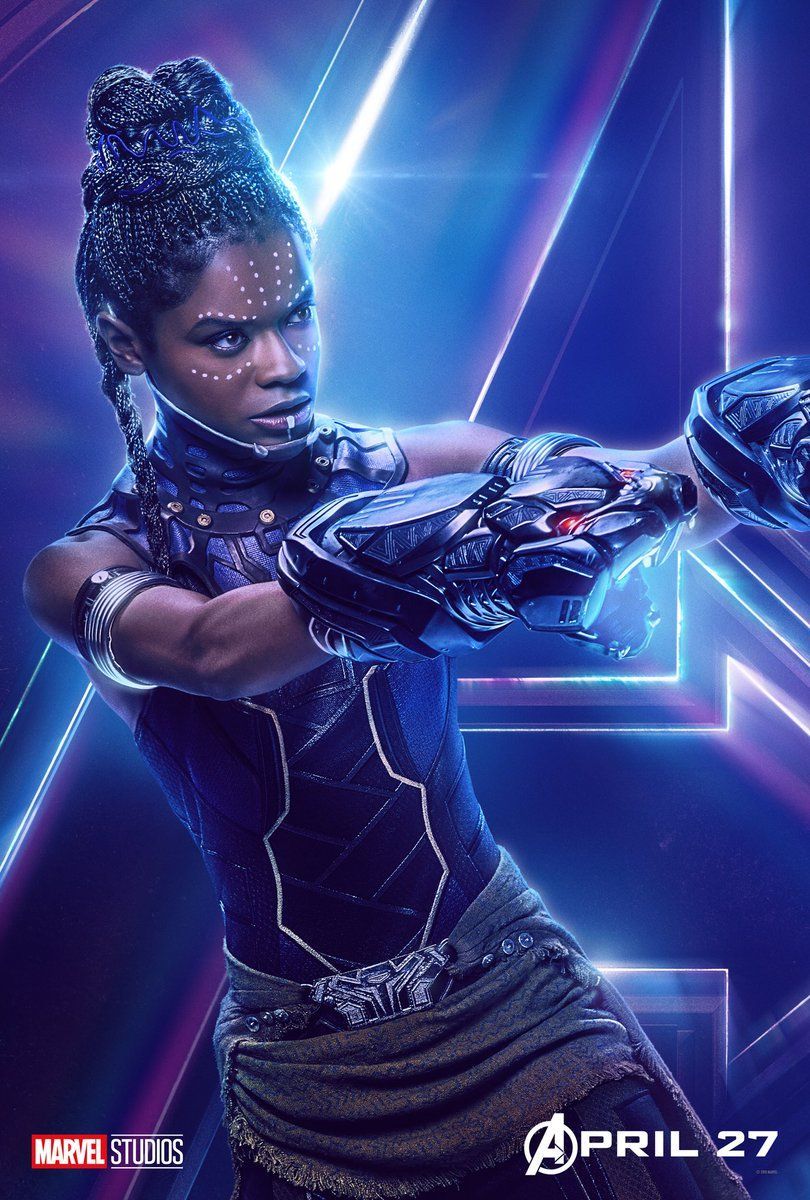 T'Challa's younger sister is going to play a really important role in this one, as she will be the one to equip all our heroes with the amazing tech and she herself will be joining the fight along with all the Avengers.
Okoye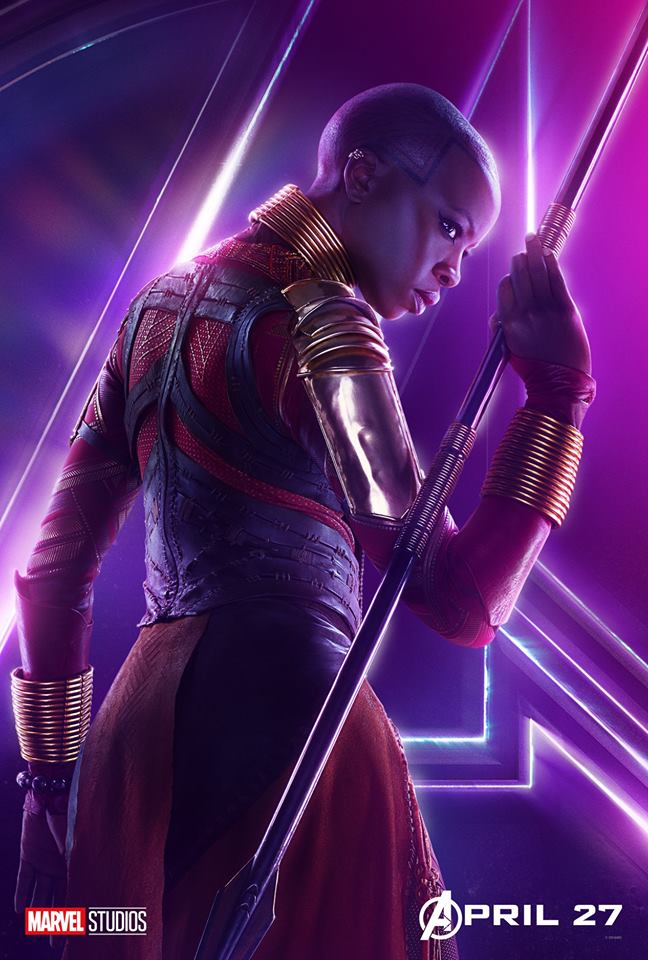 By the looks of the trailers and the other marketing stints of the movie, Okoye seems to have a pretty prominent role as she is going to fight alongside T'Challa and the Avengers against the Outriders army.
Vision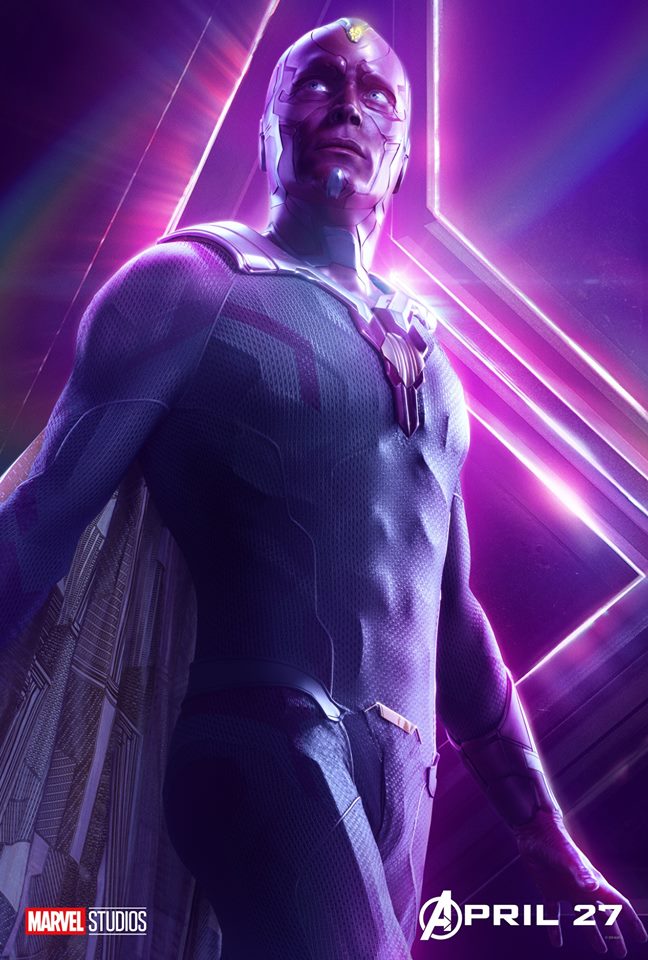 Vision is going to be a walking McGuffin in this huge McGuffin chase right from the start of the movie. Hopefully, he survives the attack of Thanos and the Black Order.
Scarlet Witch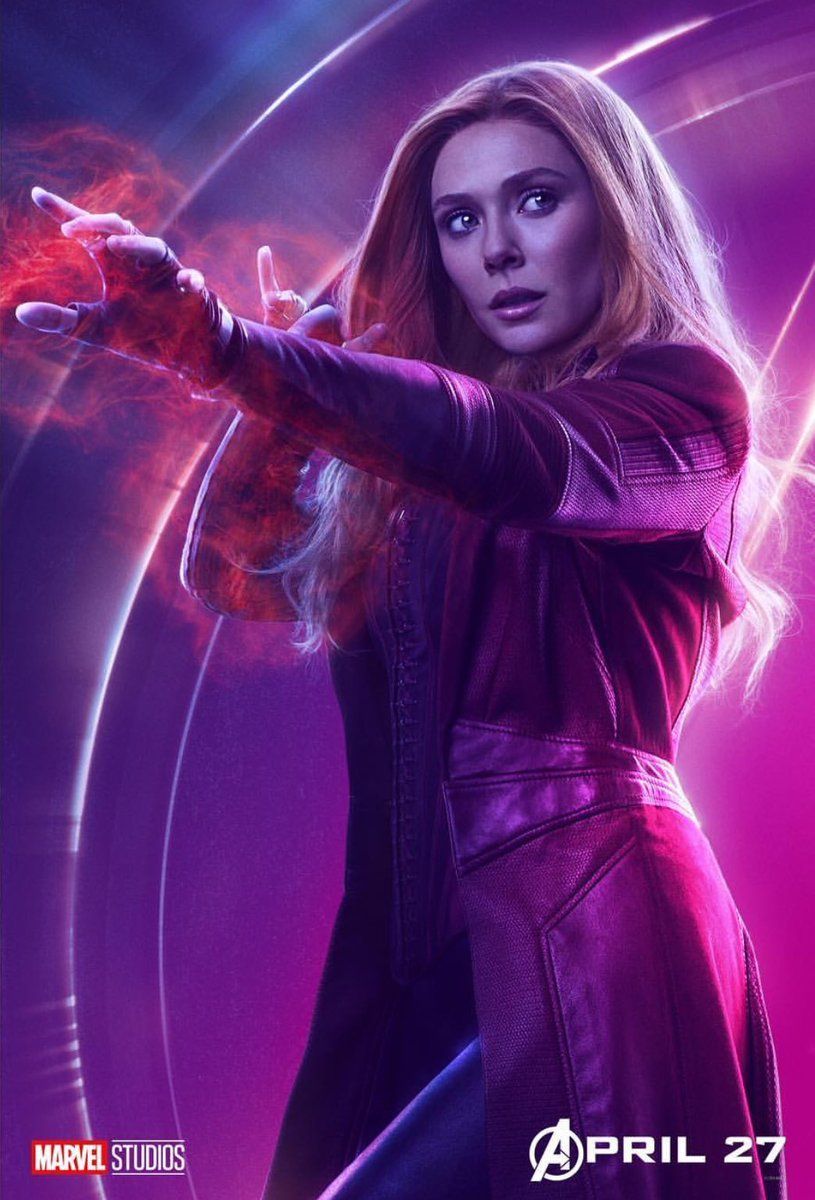 Scarlet Witch is going to do her part in protecting her love interest in the MCU. Her new-found relationship may not last very long.
Falcon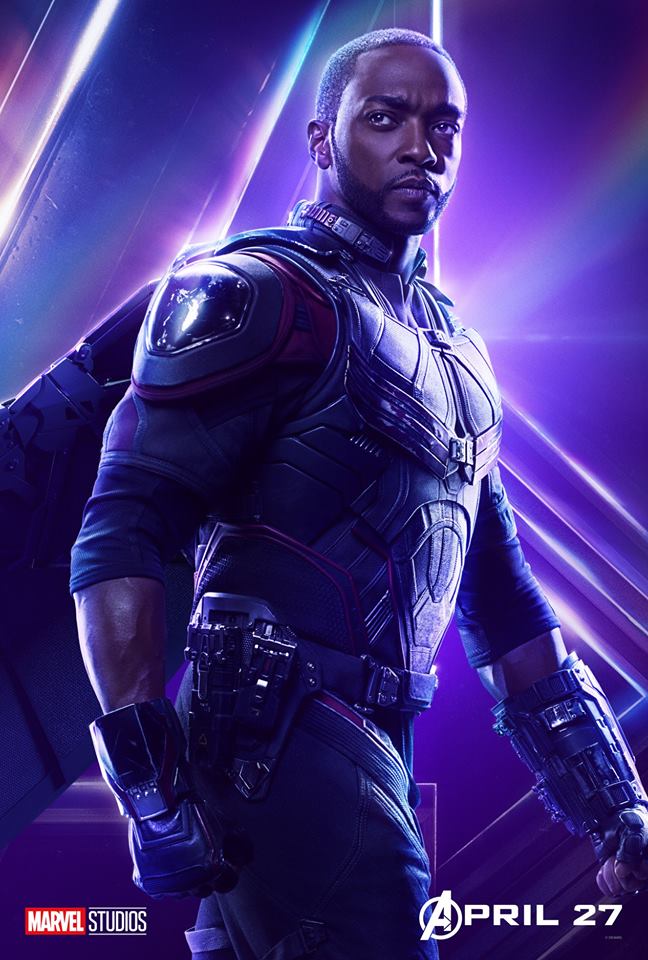 Sam does not seem to have a new suit in this one, but he may have some upgraded tech and we were already surprised with what all he could do in Civil War. It will be interesting how he takes on the Outriders.
War Machine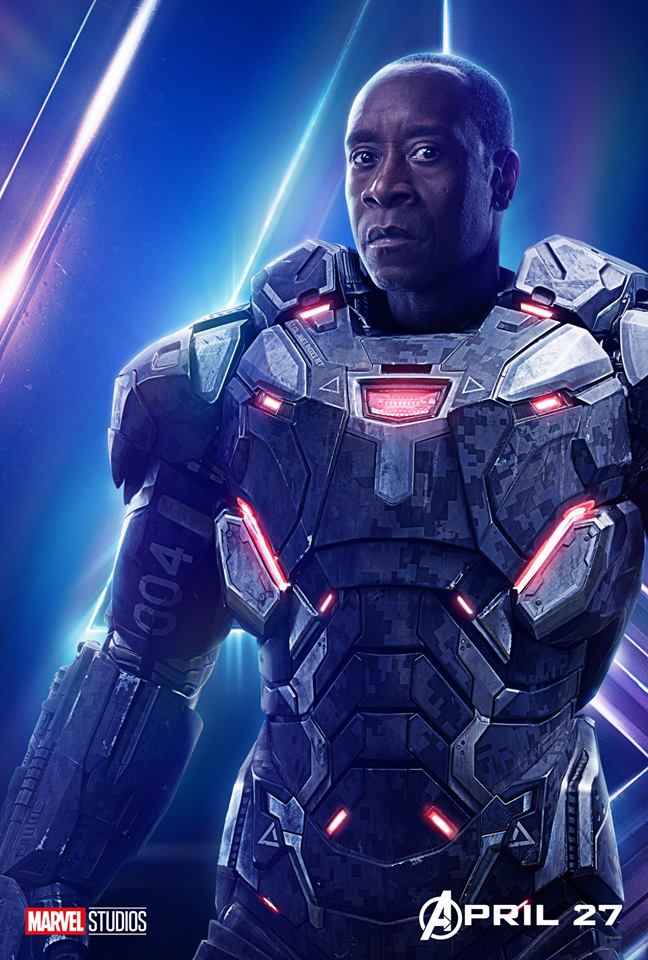 Rhodey's new suit looks pretty sick and heavily armed. He will be using new tech to walk around but it will be really awesome to see some of the War machine action sequences in the movie.
Gamora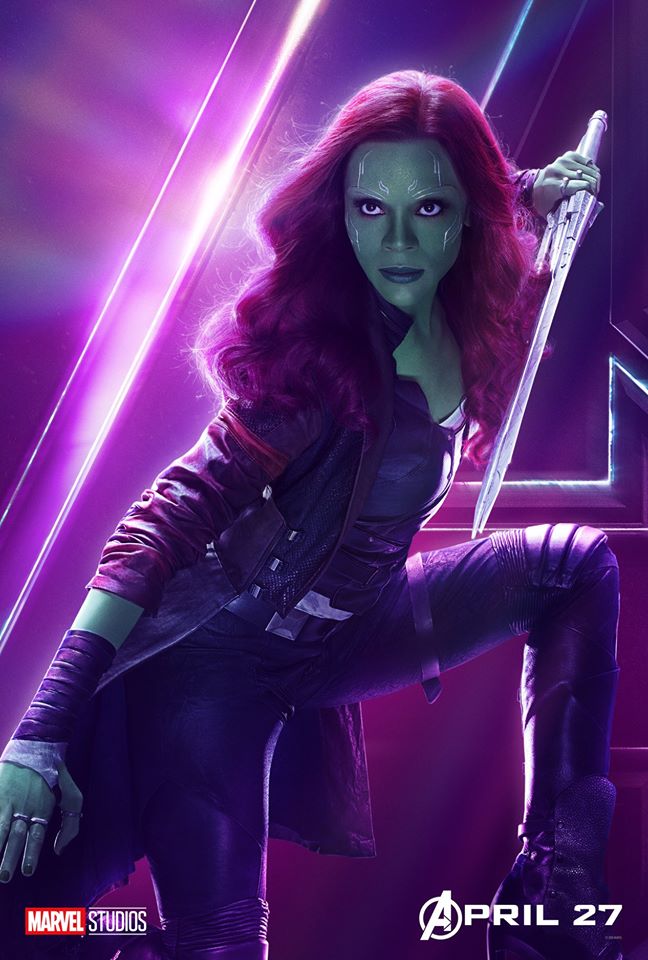 Thanos' favorite daughter is going to play a major role in the fight against him. How she will handle her adopted father and siblings will be really interesting to see.
Nebula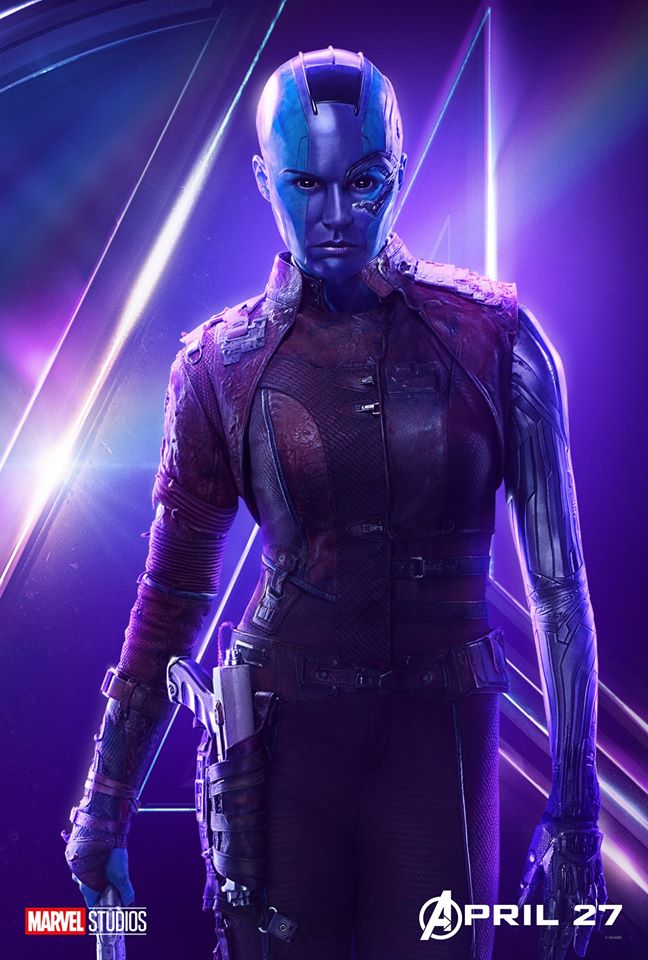 Along with Gamora, Nebula's character arc will also be one of the important ones to watch out for. This is going to be a big family dispute.
Black Widow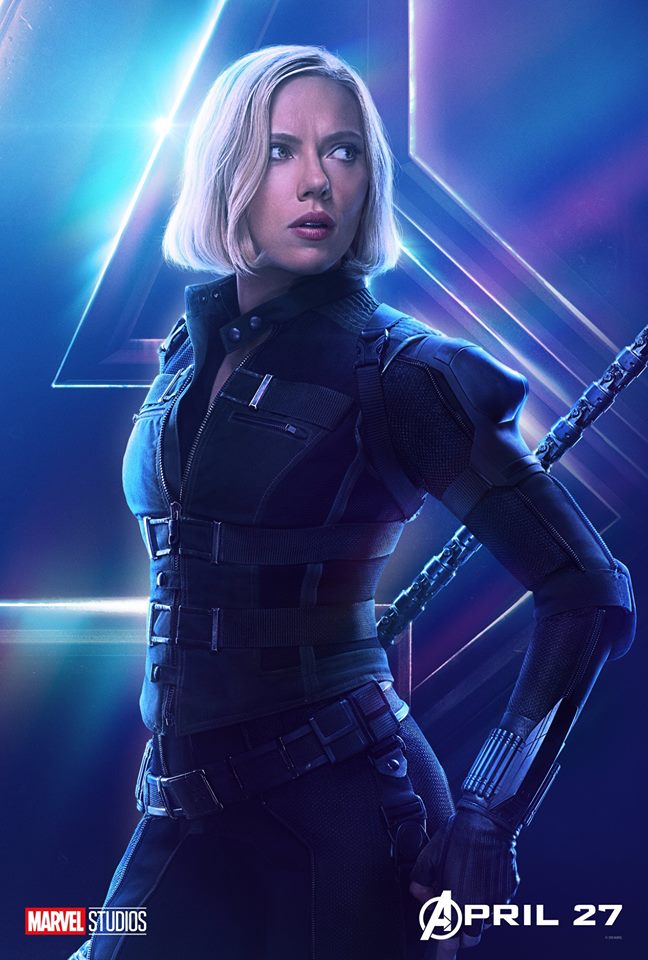 Widow's new suit and staff look bad-ass, and she has always been a big part of the team, so let's see what she has in store for us this time.
The Incredible Hulk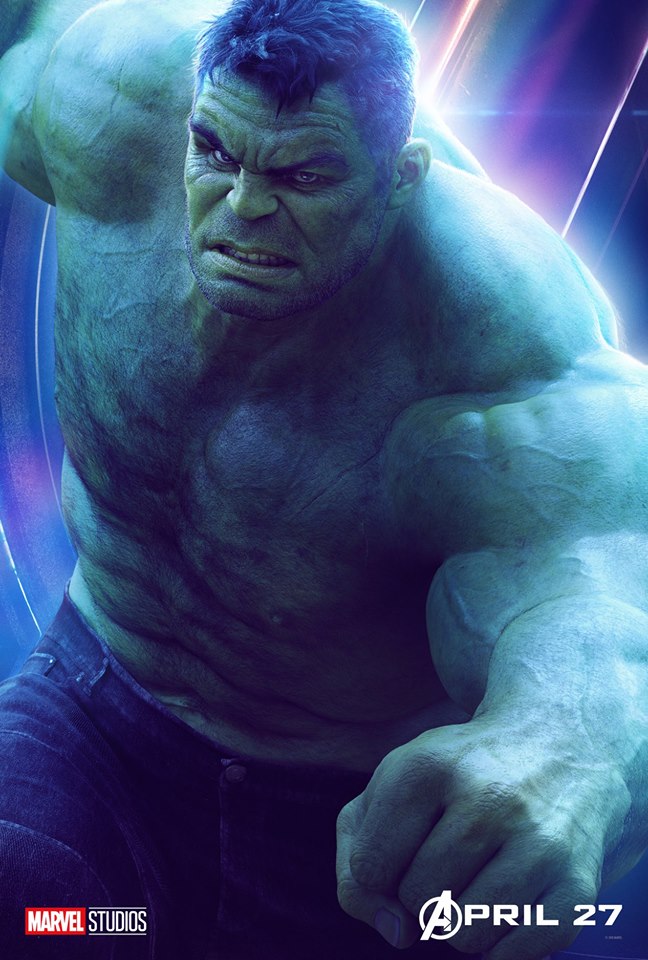 Hulk and Banner's story arc is going to something really interesting. A battle between him and Thanos would be really colossal, at least for the Green Goliath!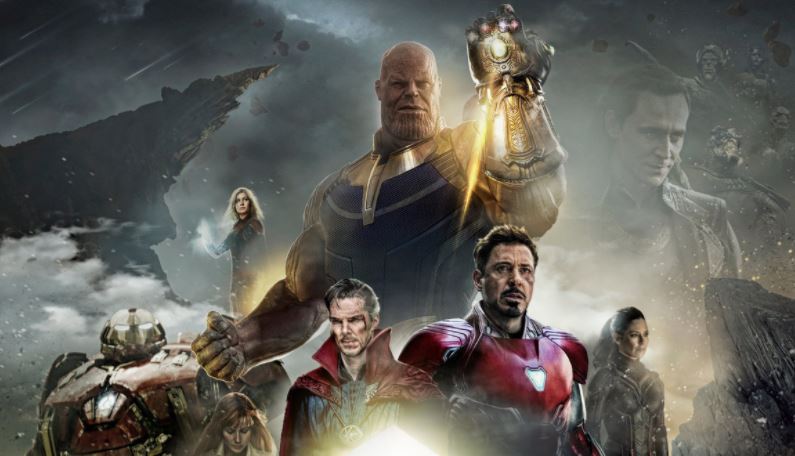 Let's see how things turn out in Avengers: Infinity War which will open on April 27, 2018. It is directed by Russo brothers i.e Joe and Anthony Russo who are masterful duo when it comes to making epic comic book ensemble movies. It is produced by Marvel boss Kevin Feige along with a set of executive producers including God of Marvel comics Stan Lee, Louis D'Esposito, Victoria Alonso and Michael Grillo. The screenplay has been written by a talented duo – Christopher Markus and Stephen McFeely.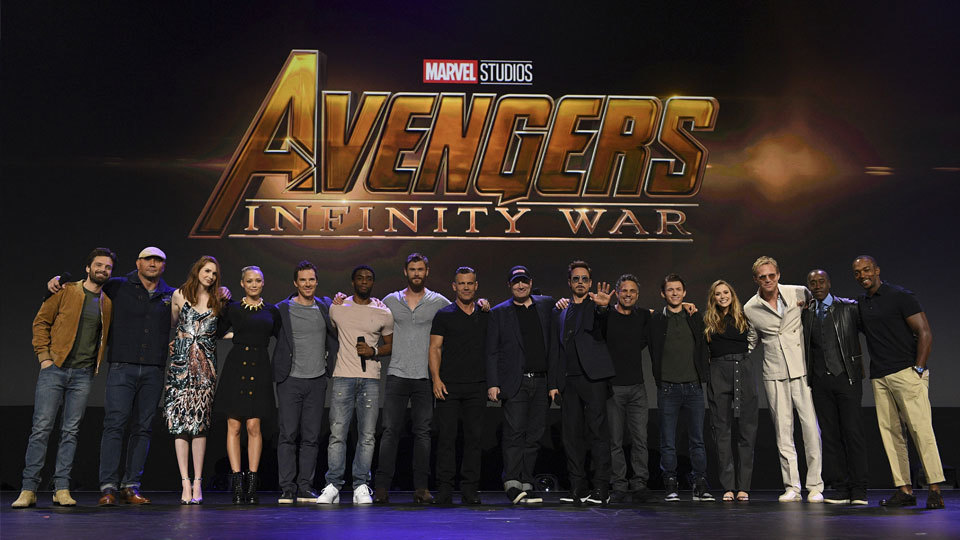 The cast is amazingly awesome as some of the top notch acting talent will be seen together under one roof including Robert Downey Jr. (Iron Man), Chris Pratt (Starlord), Jeremy Reiner (Hawkeye), Benedict Cumberbatch (Dr. Strange), Tom Holland (Spiderman), Letitia Wright (Shuri),Bradley Cooper (Rocket Raccoon), Vin Diesel (Groot), Anthony Mackie (Falcon), Chris Evans (Captain America), Sebastian Stan (Winter soldier), Chris Hemsworth (Thor), Tom Hiddleston (Loki), Mark Ruffalo (Hulk), Scarlett Johansson (Black Widow), Benedict Wong (Wong), Chadwick Boseman (Black Panther), Paul Rudd (Ant-Man), Pom Klementieff (Mantis), Dave Bautista (Drax), Elizabeth Olsen (Scarlett Witch), Paul Bettany (Vision), Zoe Saldana (Gamora), Karen Gillan (Nebula) and Josh Brolin (Thanos).
Here's the official Synopsis of the movie, read it below: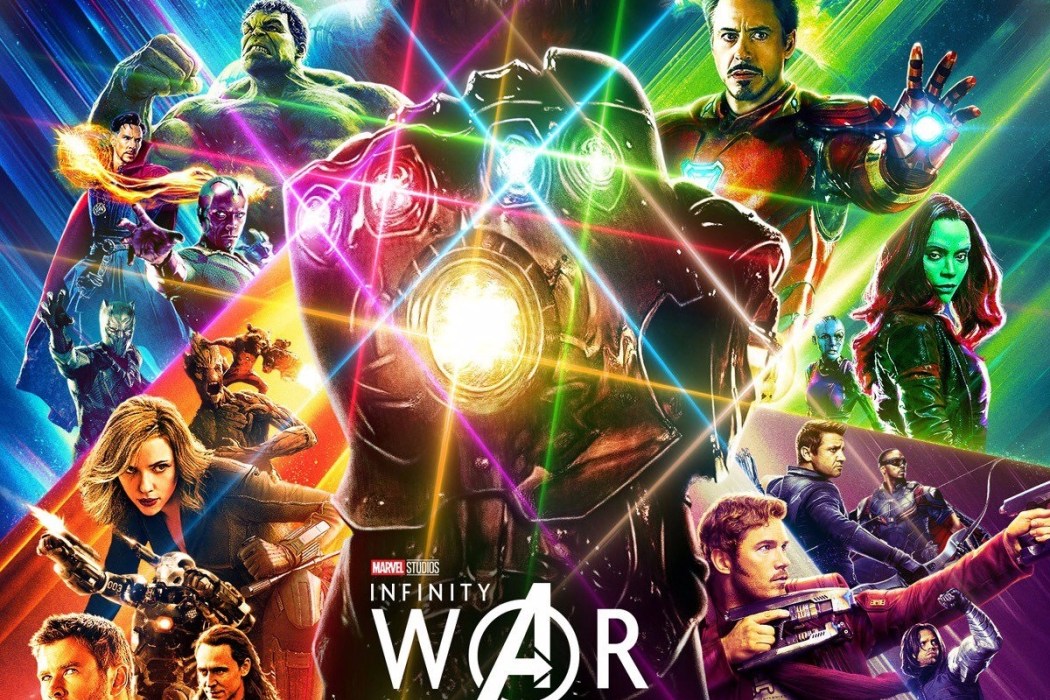 "Iron Man, Thor, the Hulk and the rest of the Avengers unite to battle their most powerful enemy yet — the evil Thanos. On a mission to collect all six Infinity Stones, Thanos plans to use the artifacts to inflict his twisted will on reality. The fate of the planet and existence itself has never been more uncertain as everything the Avengers have fought for has led up to this moment".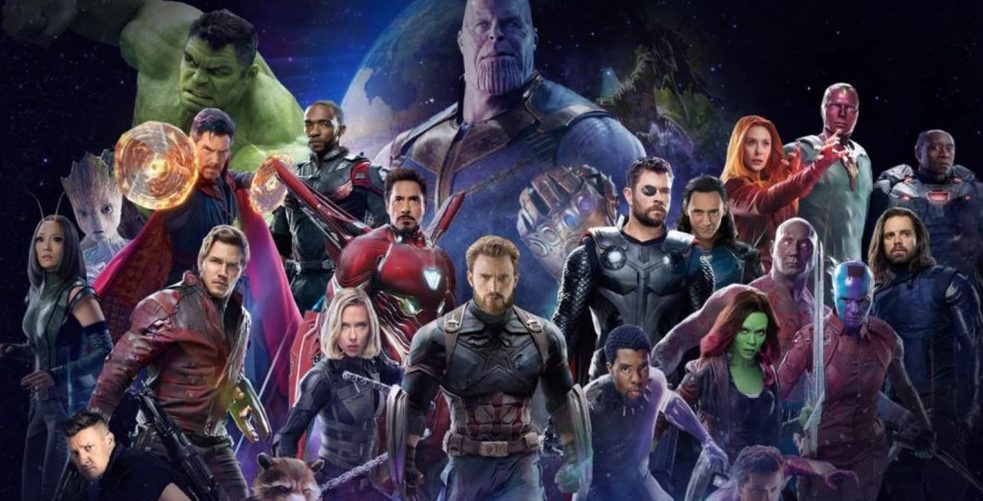 "An unprecedented cinematic journey ten years in the making and spanning the entire Marvel Cinematic Universe, Marvel Studios' "Avengers: Infinity War" brings to the screen the ultimate, deadliest showdown of all time. The Avengers and their Super Hero allies must be willing to sacrifice all in an attempt to defeat the powerful Thanos before his blitz of devastation and ruin puts an end to the universe".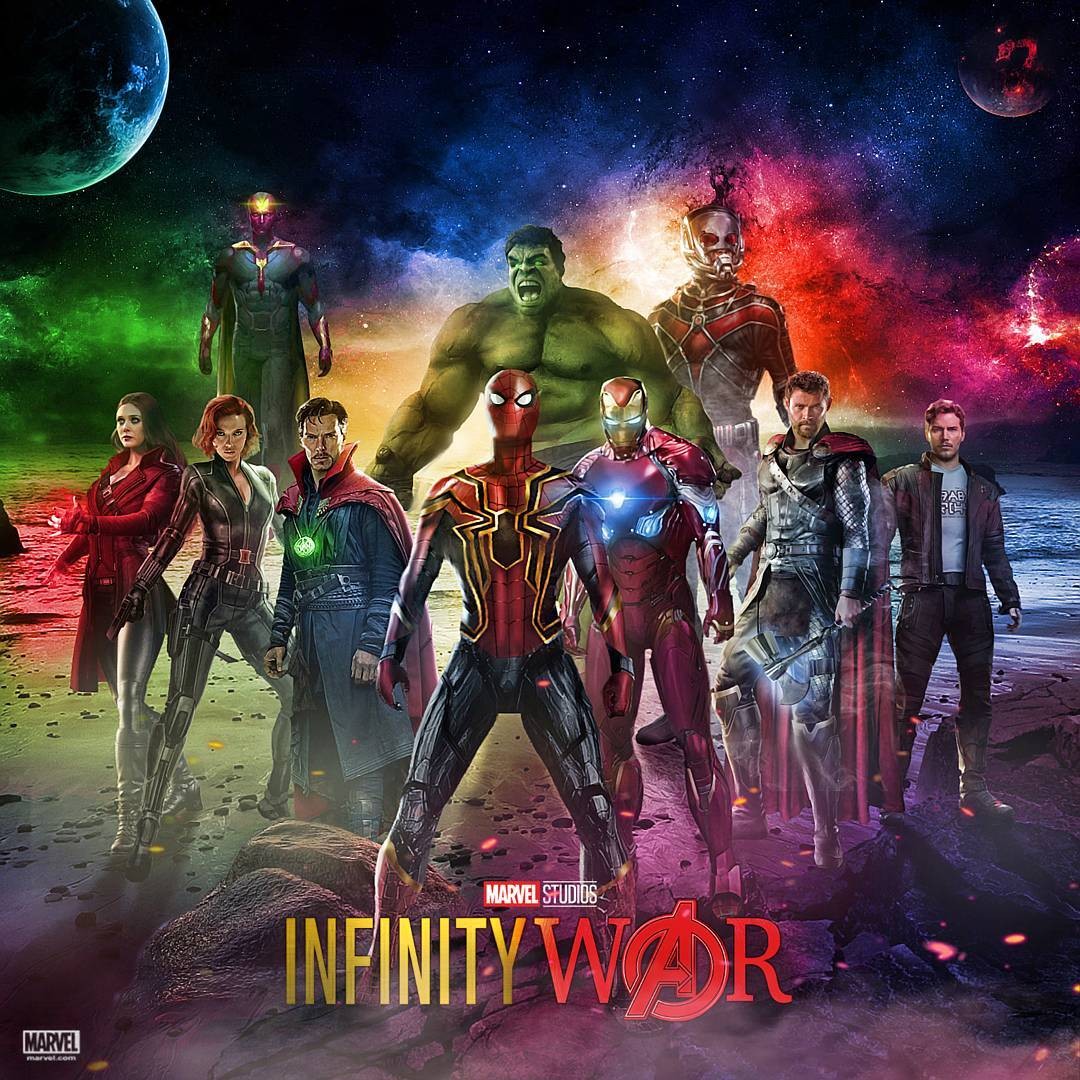 "As the Avengers and their allies have continued to protect the world from threats too large for any one hero to handle, a new danger has emerged from the cosmic shadows: Thanos. A despot of intergalactic infamy, his goal is to collect all six Infinity Stones, artifacts of unimaginable power, and use them to inflict his twisted will on all of reality. Everything the Avengers have fought for has led up to this moment – the fate of Earth and existence itself has never been more uncertain".
Don't Miss: Black Panther Is Now Among Top 10 Highest Grossing Movies Worldwide!!!