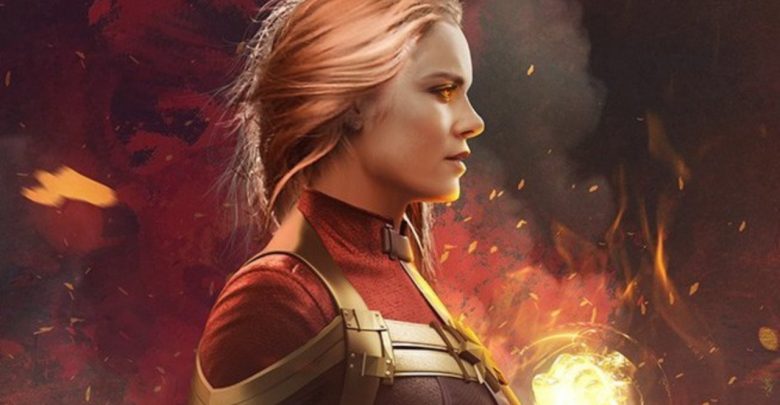 After 19 successful movies (assuming Avengers Infinity War will be) of the MCU, Marvel and Disney are finally bringing us their first ever female-led Superhero in the form of the most powerful hero Marvel has to offer. Carol Danvers aka Captain Marvel will shine in the first movie of the MCU that will come out in 2019.
After that, she will kick ass in Avengers 4. It is totally understandable to use your "Trump card" so to speak against Thanos at the very end just when things look hopeless and people are waiting for a savior.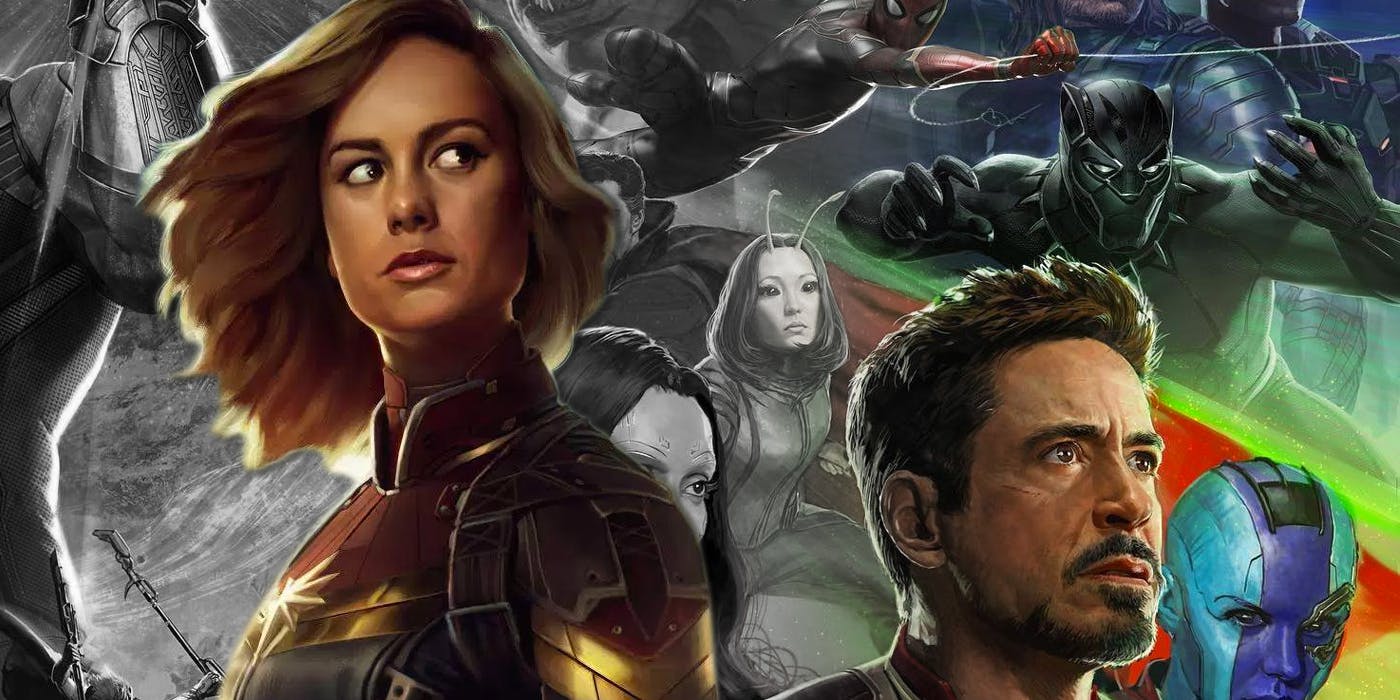 She will make her official debut in the MCU in the solo movie but we may still get a brief intro to Captain Marvel in the third act of Avengers: Infinity War or even in the post-credits scene which will be really helpful for the upcoming solo project as this is what happened in and after Captain America: Civil War for Spider-Man and Black Panther who went on to be really big at the box office and fans also loved the two movies, so if Infinity War is able to do the same for Captain Marvel, then we are in for a great ride next year.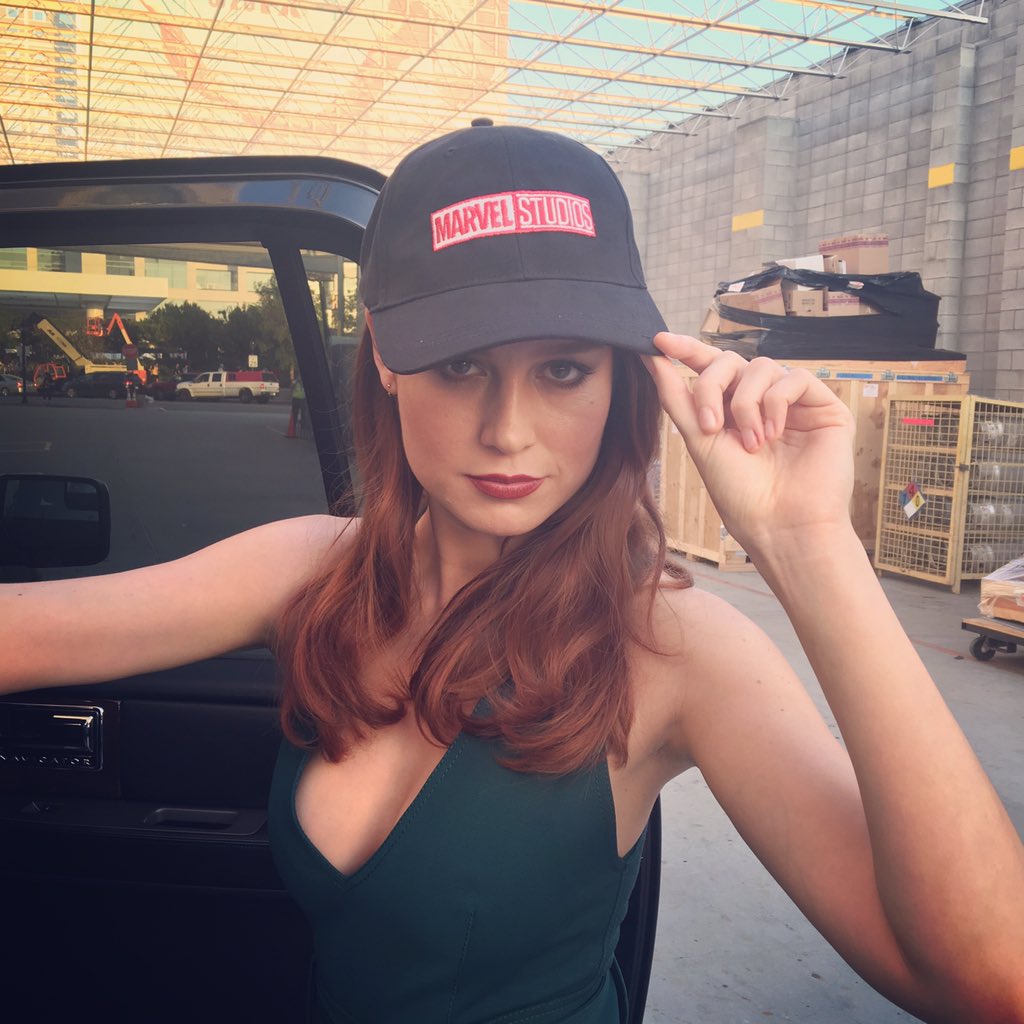 The famous actress Brie Larson has been chosen by Marvel to play the iconic female superhero. Her casting announcement has been welcomed by the fan community. She has appeared in movies like Room, 22 Jump Street and played Rachel in hit TV series 'Community'.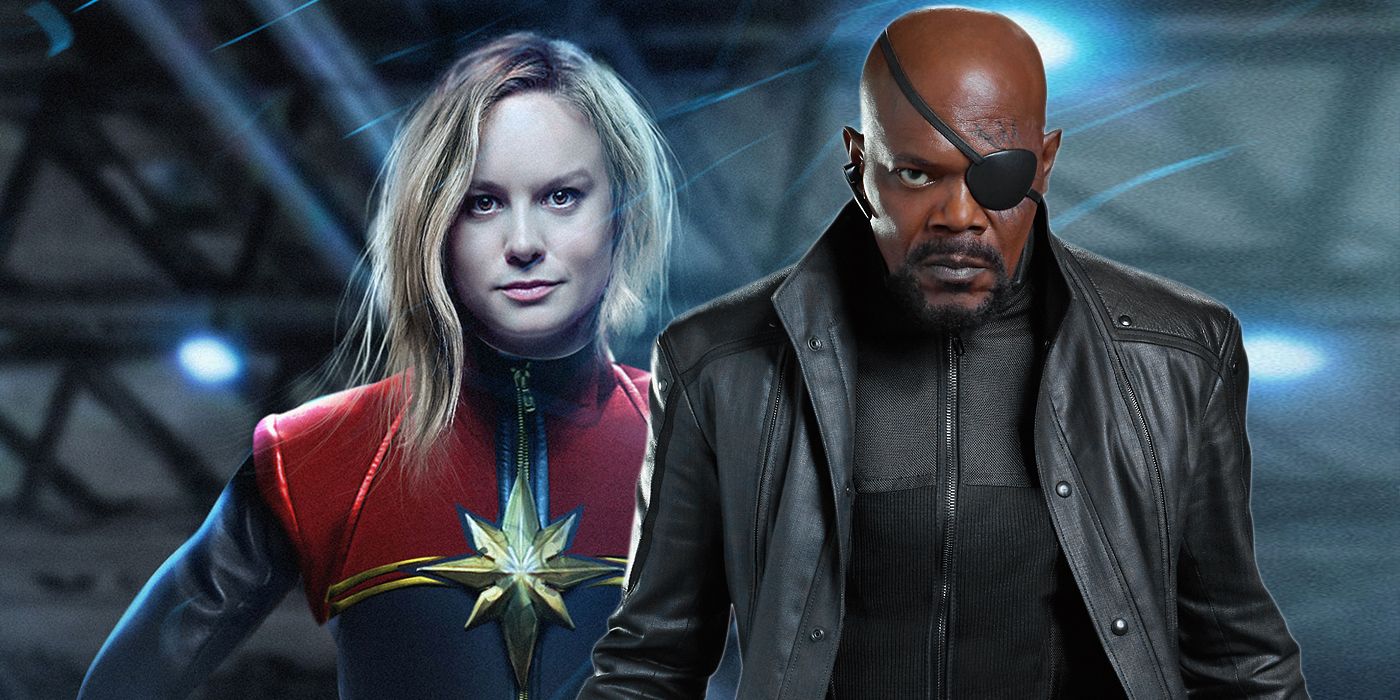 Feige revealed a lot of details about the movie at Comic-Con 2017, as he confirmed that the movie will be set during the 90s, Samuel L. Jackson's Nick Fury is going to return for this movie and he will have his "both eyes open", and along with Nick Fury, our favourite Agent of SHIELD, Phil Coulson will also return in this prequel.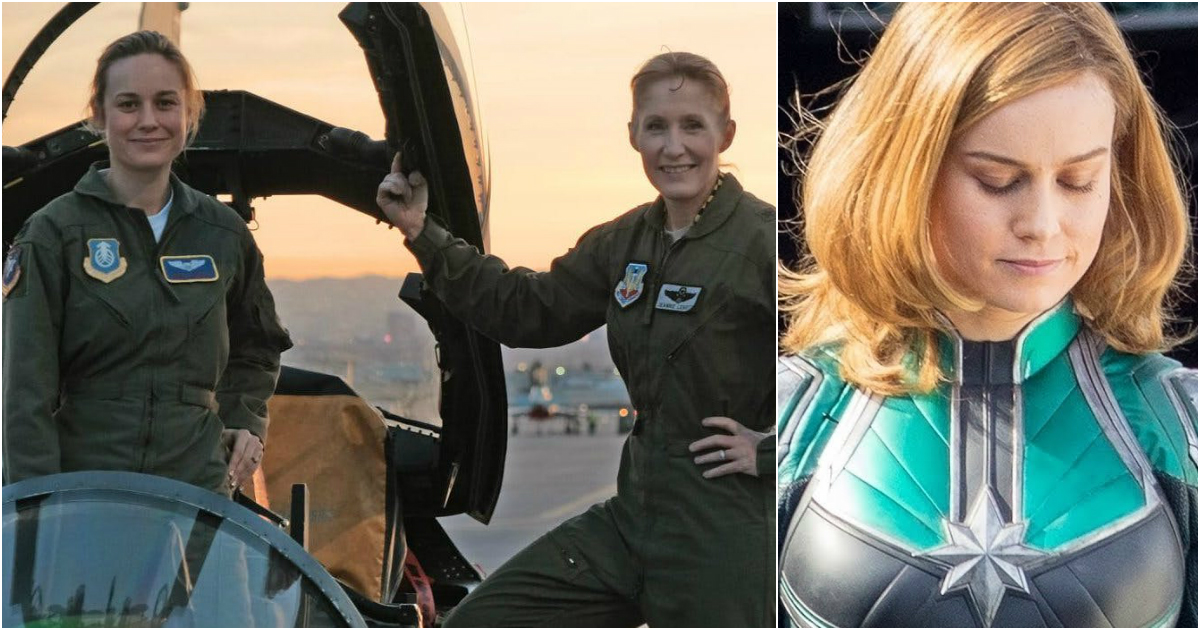 The movie will show the evolution of Carol Danvers from being an airforce pilot to an alien superhero. She met with a major accident which led to her DNA being mixed with an alien DNA which in turn gave her insane superpowers like super-strength, super stamina, super flight, energy blasts etc. At this point, she may not be a household name as compared to Black Widow or Wonder Woman, but with her solo movie, everyone will know her and love her. In the MCU, she is the most powerful superhero and nobody else even come close to her.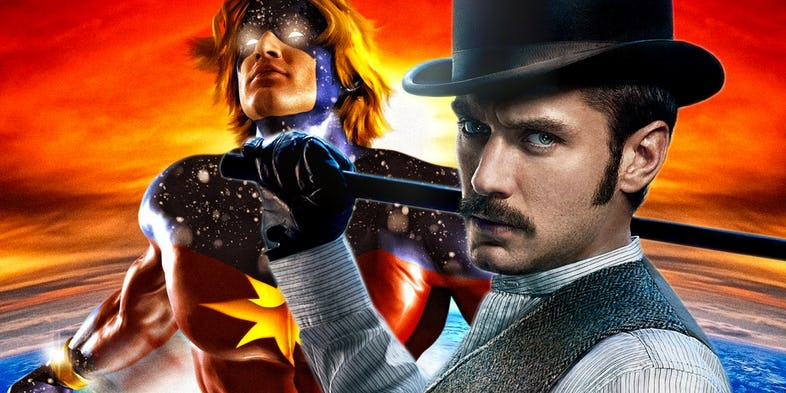 Recently, it was revealed that Jude Law is going to be a part of the movie as well, playing the character of a Kree Army General, Mar-Vell. It was revealed that the movie will be based upon the infamous Kree-Skrull Wars from the comics, and the Skrulls will be the main villains of the movie. The role of Mar-Vell was first offered to Keanu Reeves but he turned it down.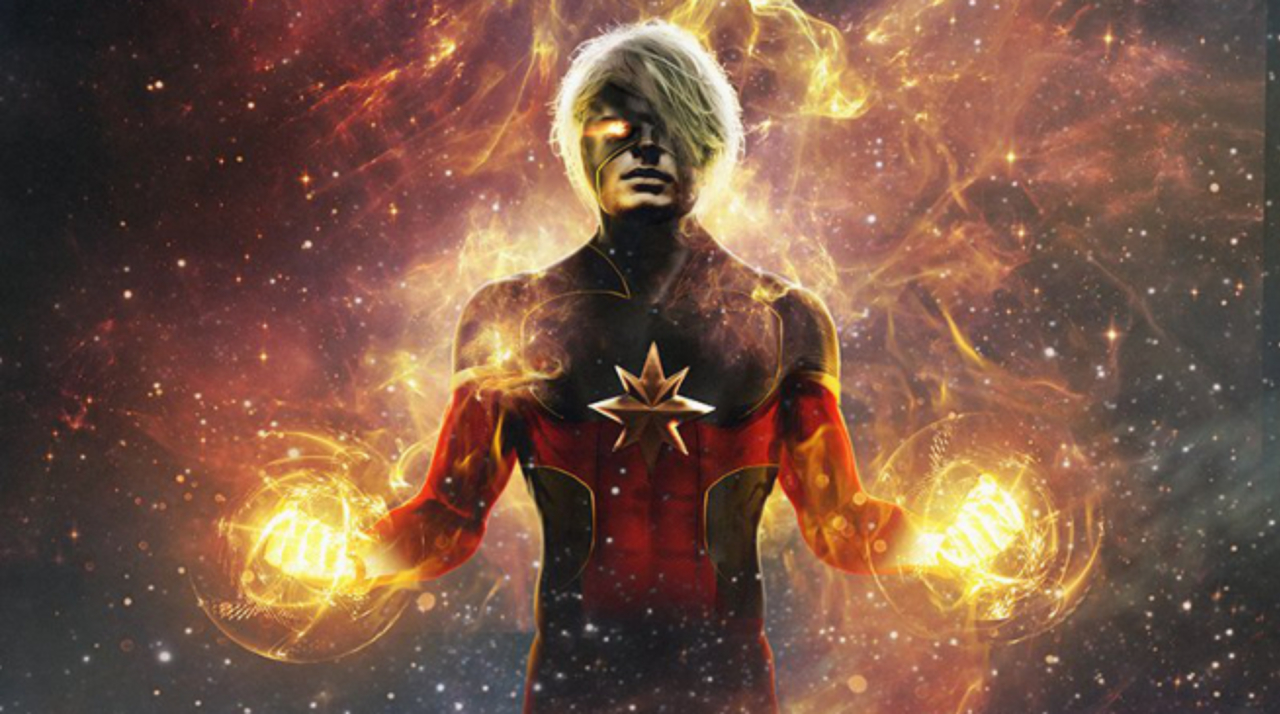 Mar-Vell is a popular comic-book character who was created by writer Stan Lee and graphic artist Gene Colan. He made his first official appearance in Marvel Superheroes #12 in December 1967 during the time of "Silver age" of comics. Once he gained popularity among the masses, he got his own comic-book series in 1968. He has donned many hats, firstly he came to Earth as a spy, then he assumed an identity of scientist Walter Lawson and finally became a full-fledged warrior.
Before GOTG Vol. 2 was released, there was a fan theory that Mar-Vell could be introduced as Peter Quill's long-lost father but the theory was debunked as Ego The Living Planet (Celestial) was revealed to be Peter's father who wanted him to be part of a grand scheme of conquering planets.
Here's what Feige said about Captain Marvel at Comic-Con: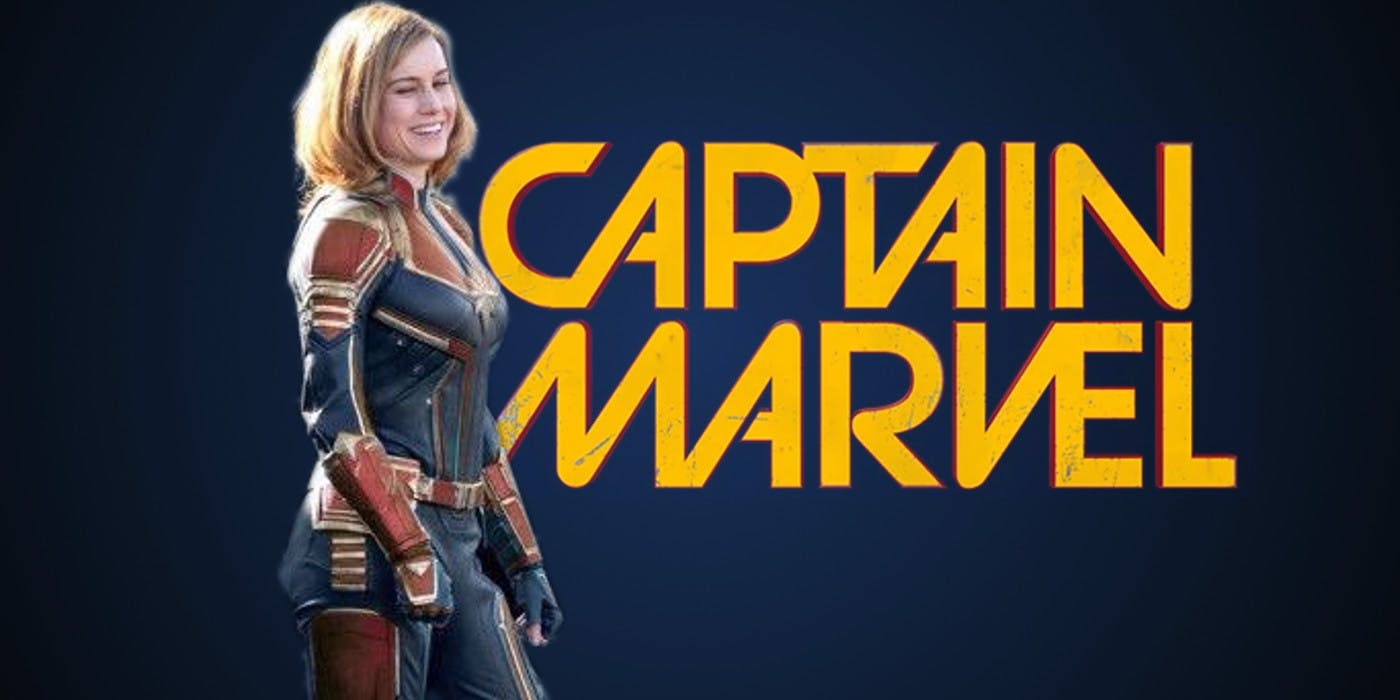 "With Captain Marvel, there's so much potential in the comics and there have been so many incarnations of her powers and the characters who've had that mantle that we've been focusing in on exactly how do we tell her origin. How does it fit into the cosmic side of our universe? How does it fit into what we're doing with the next Avengers movies? Really, the focus now is on delivering Captain Marvel, and then bringing Captain Marvel's story into the finale of everything we've started thus far."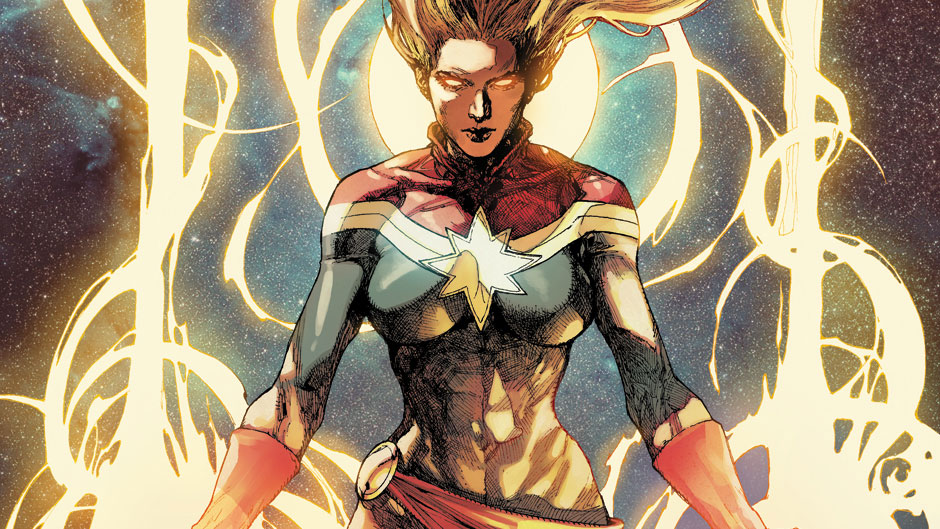 "All of the Marvel characters have flaws to them, all of them have a deep humanity to them. With Captain Marvel, she is as powerful a character as we've ever put in a movie. Her powers are off the charts, and when she's introduced, she will be by far the strongest character we've ever had. It's important, then, to counterbalance that with someone who feels real. She needs to have a humanity to tap into, and Brie can do that."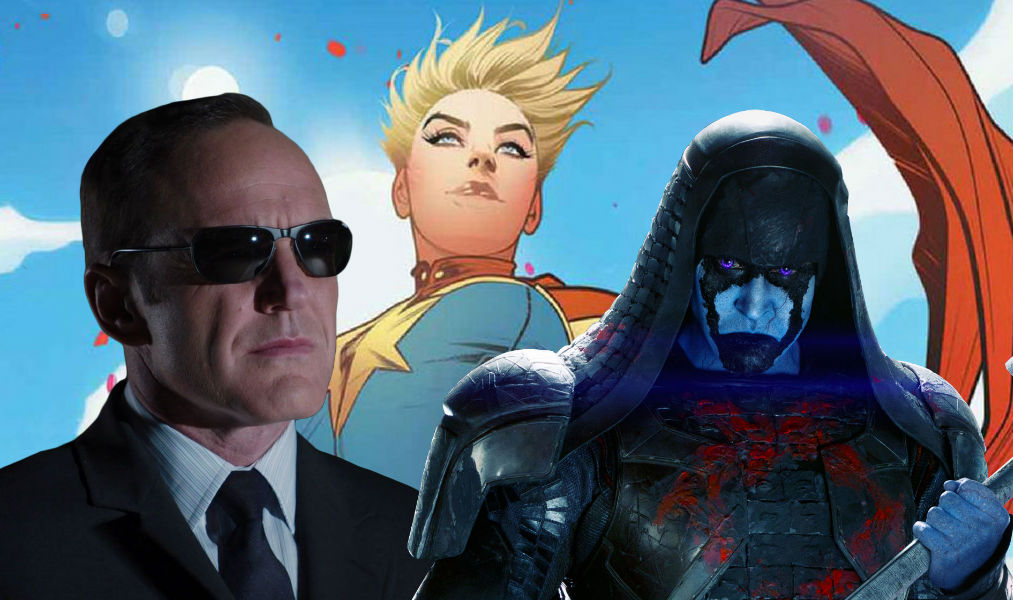 Captain Marvel is going to be a prequel to all Phase 1 movies and even Guardians of the Galaxy as Ronan the Accuser and his loyal mercenary Korath are also going to be part of this movie, and it does not end at just that, our favorite Agent of SHIELD Phil Coulson is also going to have a prominent role in the film. In fact, in the latest season of Marvel's Agents of S.H.I.E.L.D, Team Coulson had to deal with the Kree threat before they returned to Earth which is going to be destroyed soon.
Along with these three returning actors, we have 2 actors, DeWanda Wise & Ben Mendelsohn taking on 2 undisclosed roles.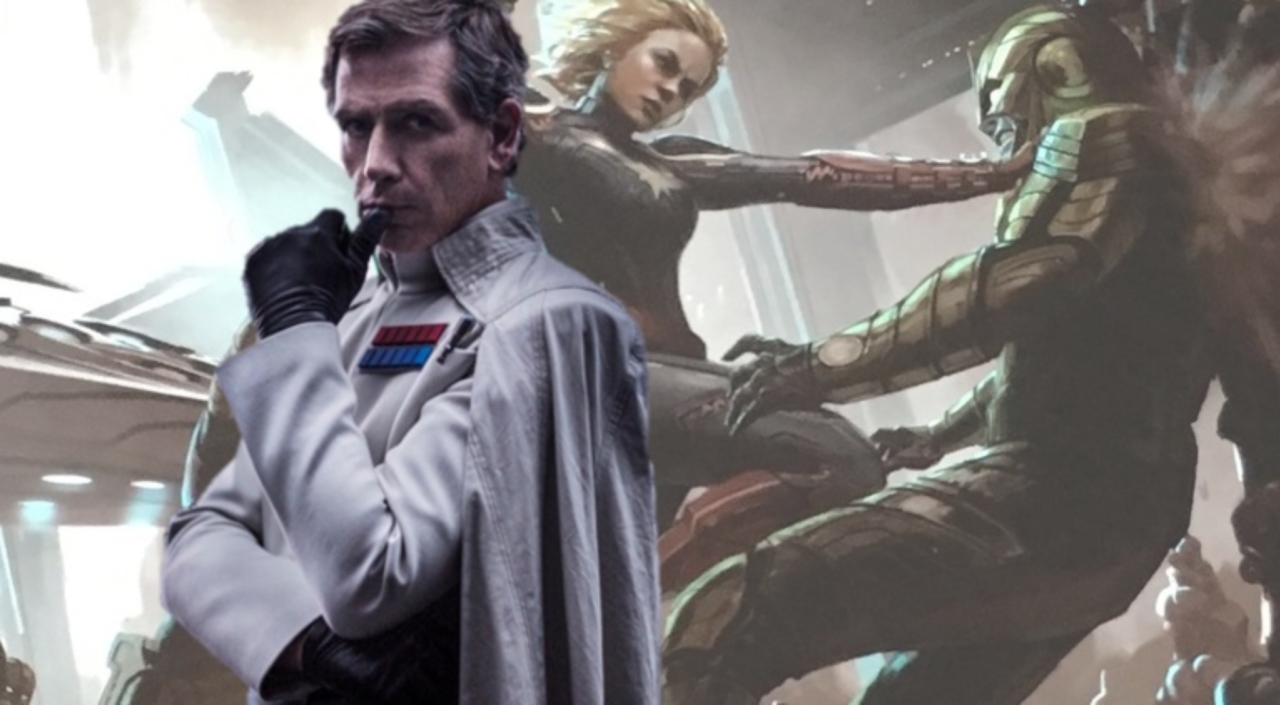 According to the latest report, there is some idea about the character that Ben could portray. Well, if the report is to be believed, he could be playing military general Yon Rogg. He was created by writer Stan Lee and artist Gene Conlan and made his debut in 1967's Marvel Super Heroes #12. He was in charge of the ship known as Helion sent to Earth by Kree's supreme intelligence.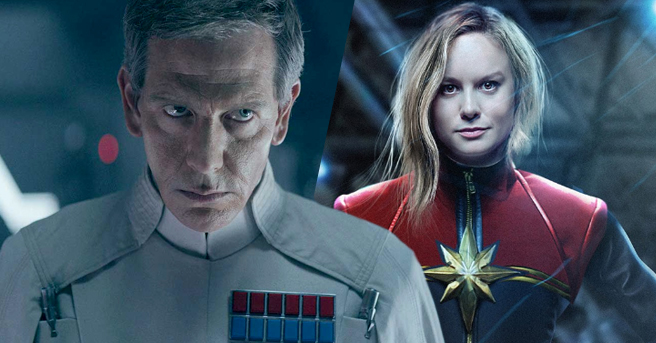 He is no ordinary being and his powers include super agility, stamina, super-strength and superior hand-to-hand combat skills. He once tried to sabotage Mar-Vell who was among those on the Helion in order to impress Kree's medical officer Una, which led to Mar-Vell's fleeing to Earth where he assumed the alias of deceased scientist Dr. Walter Lawson before he met Carol Danvers. It makes perfect sense to have him in the movie opposite Kree warrior Mar-Vell but it has not been officially confirmed yet.
Something that has been really common with the Captain Marvel movie is that ever since it has been under production, we have seen multiple set photos of Brie Larson as both Captain Marvel and Carol Danvers.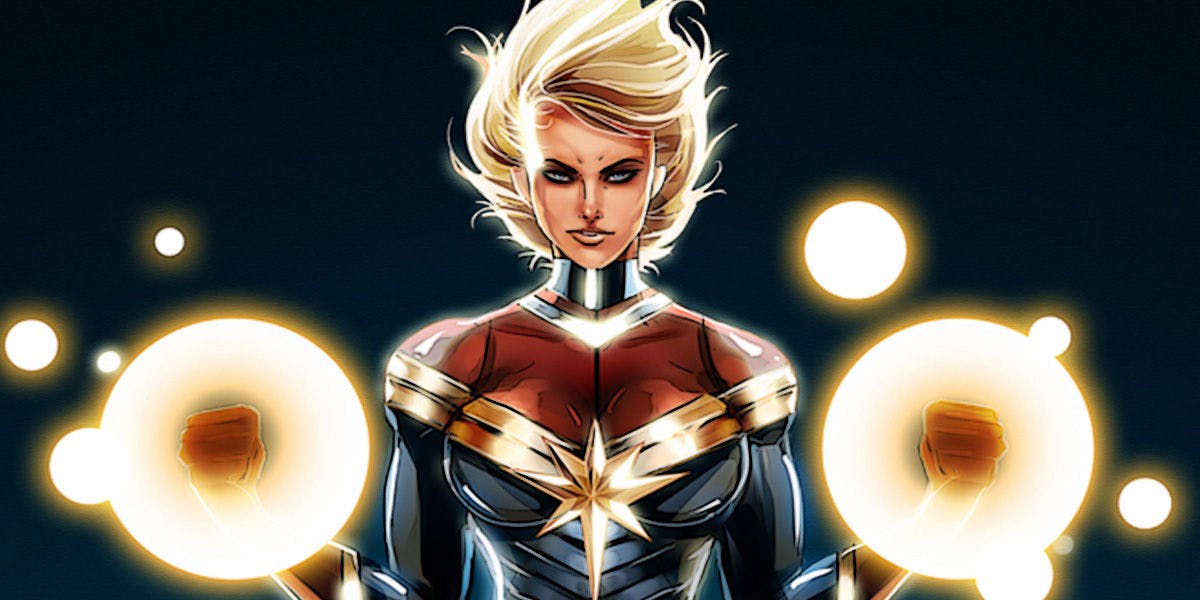 We have not seen the trademark Red Blue and Golden color theme in here suit till now, as what we got to see in the set photos was the Mar-Vell inspired suit, or a Kree Version of the suit, which would be the one which Captain Marvel dons in the early half of the movie. And in other Set photos, we have seen Carol Danvers involved in military training.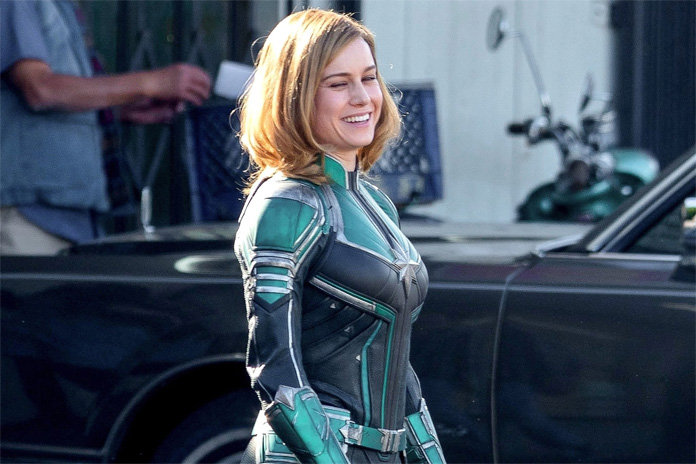 Now, some more set photos have been released that pay homage to the comic book version of the character, as we can see Captain Marvel wearing the leather jacket that she wore as an air force pilot in the comics while wearing her suit beneath the jacket.
More pictures of Brie Larson on the set of #CaptainMarvel pic.twitter.com/Vc6smbEArf

— David ⚡️ (@SniktAndThwip) March 30, 2018
In this set photo, we can see her wearing a leather jacket and a similar color theme to her costume from the comics. It's great how Marvel makes movies inspired really well from the source material, and still, they do their own thing.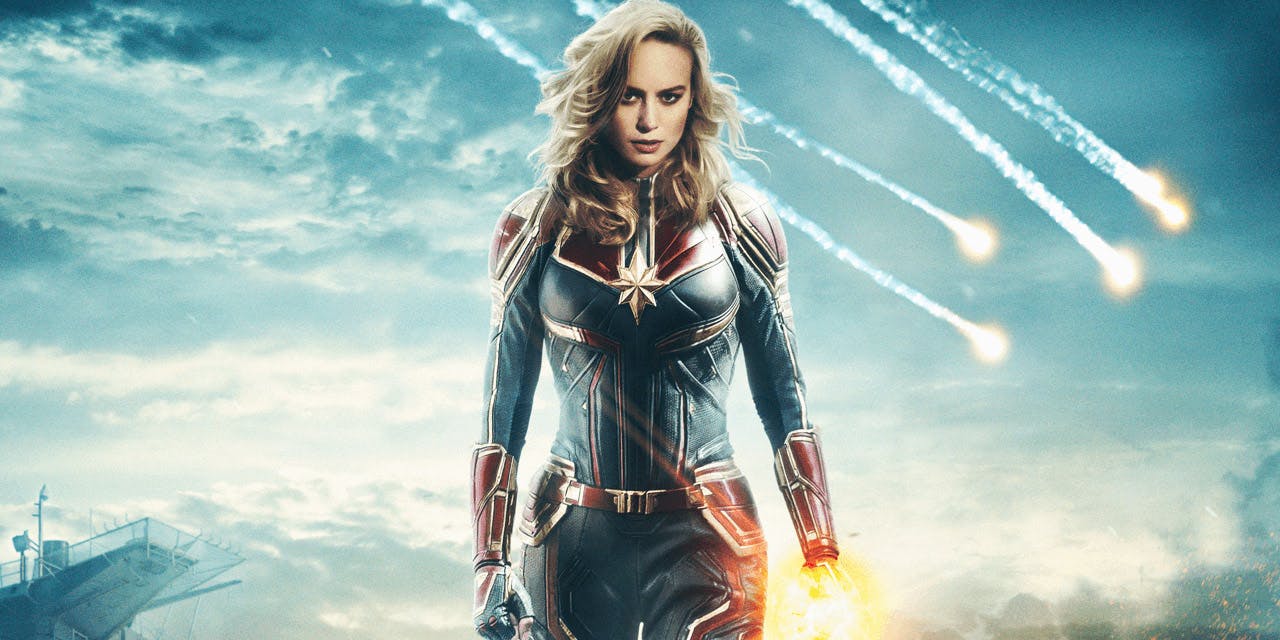 Captain Marvel is going to open on March 6, 2019. The screenplay has been written by Meg LeFauve (Inside Out) and Nicole Perlman (of Guardians of the Galaxy fame).
Here's the official Synopsis of the movie: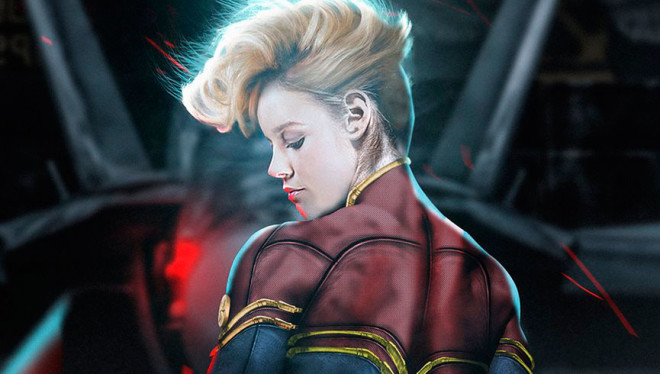 "The story follows Carol Danvers as she becomes one of the universe's most powerful heroes when Earth is caught in the middle of a galactic war between two alien races," the synopsis reads. "Set in the 1990s, Captain Marvel is an all-new adventure from a previously unseen period in the history of the Marvel Cinematic Universe."
Don't Miss: Avengers Infinity War – 2 New TV Spots With Tonnes of New Footage Released