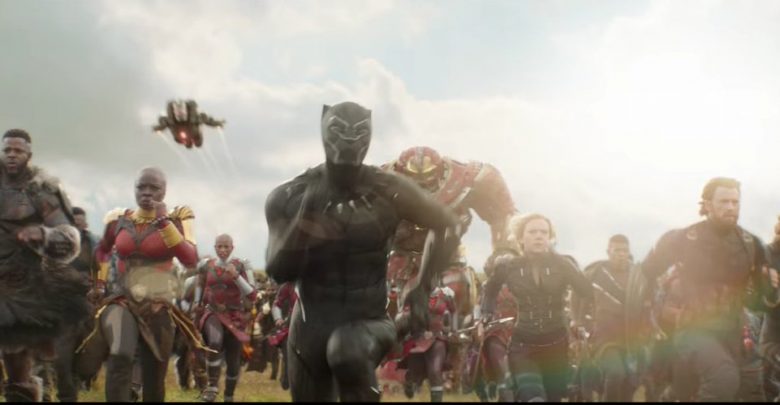 Avengers Infinity War is just 18 days away, and the hype for the movie has skyrocketed as it is so freakin close to us. It will be the culmination of whatever Marvel has done till now, and it along with Avengers 4 will mark a new beginning for the future of Marvel Cinematic Universe. This is the biggest crossover event to ever happen as we are going to see 67 A-List actors appear within a single movie for the first time ever, of which half of them will be superheroes.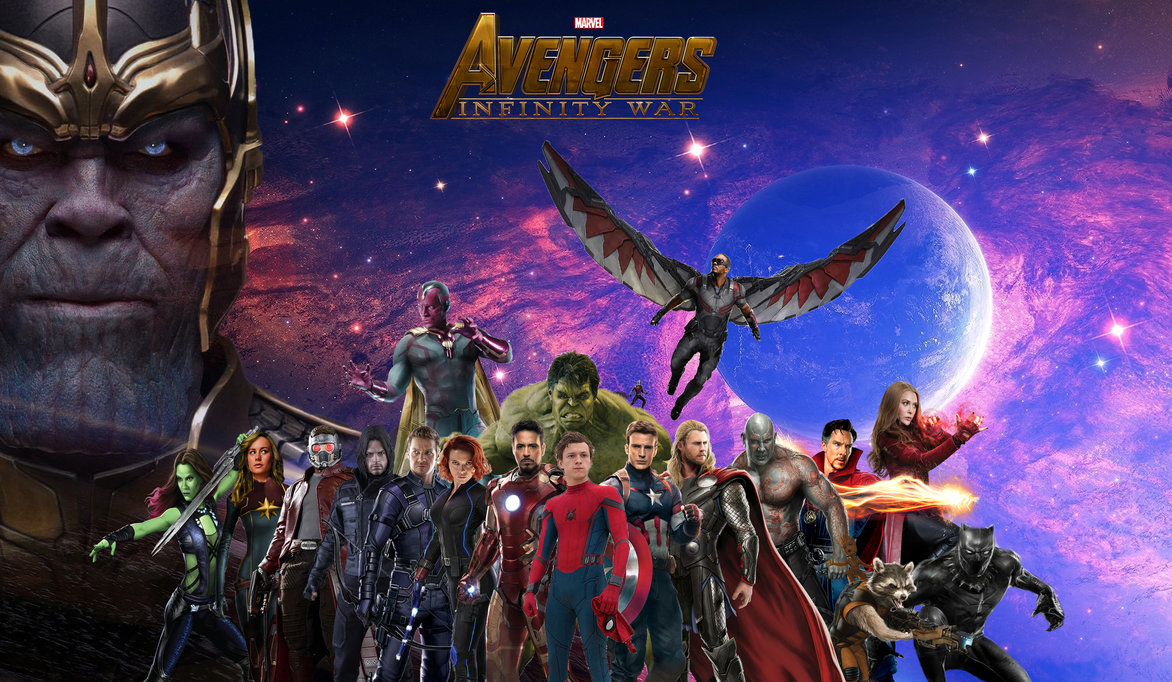 The scale and scope of the movie are unparalleled. Never before has Marvel or any studio deployed resources to bring to life such a magnificent comic book ensemble. This is totally unprecedented. The movie is expected to blow our minds and shatter every single box office record.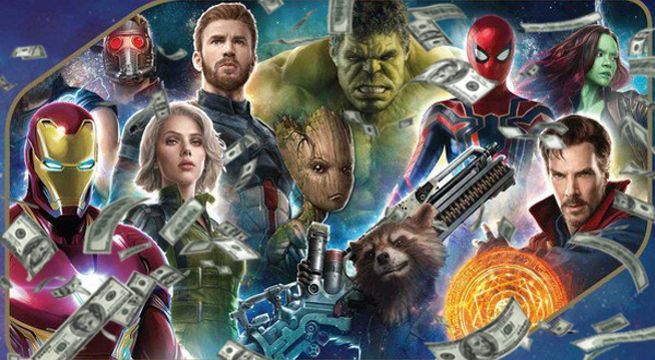 For instance, it broke the previous record for pre-sales in just six hours. The movie is already tracking $200 million plus opening weekend. The levels of excitement are reaching to the skies, pundits believe that if this kind of hype translates into footfalls and viewings into the theaters for a number of weeks, this movie has enough juice to not just become highest grossing comic book movie but of all genres.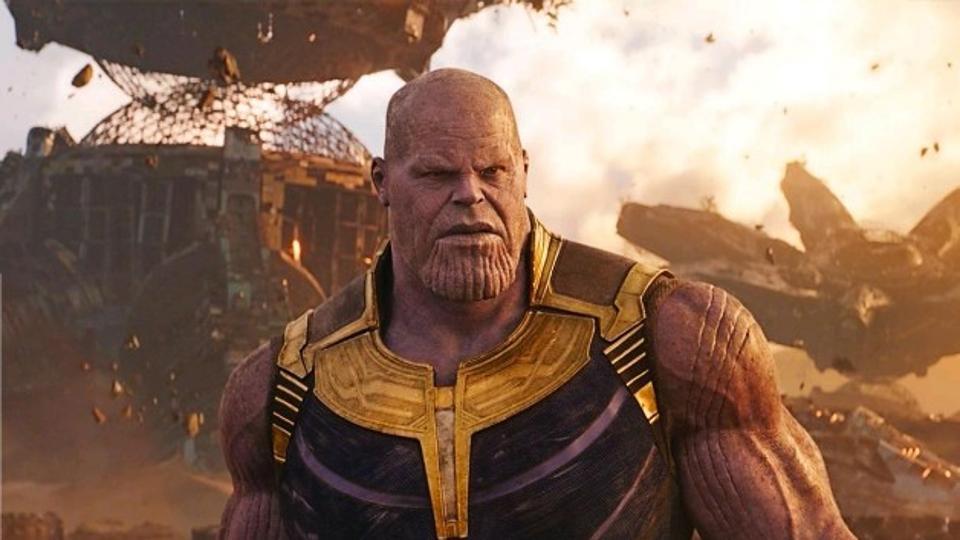 Infinity War will mark the entrance of the Galactic Warlord, Thanos into the scene as this will be the first time that he will make his presence felt. We will see Mad Titan 'Thanos' himself leading an army of alien fighters, also known as 'The Outriders' with a single mission of collecting all six Infinity stones namely Power, Space, Mind, Time, Reality, and Soul. Along with him, there is notoriously dangerous Black Order comprising of deadliest and ruthless world killers who can wreak havoc of epic proportions.
The Russos described 'Avengers Infinity War' as a heist movie where Thanos and his forces will steal cosmic singularities one by one, and every time they do it someone will die. Here is what they said: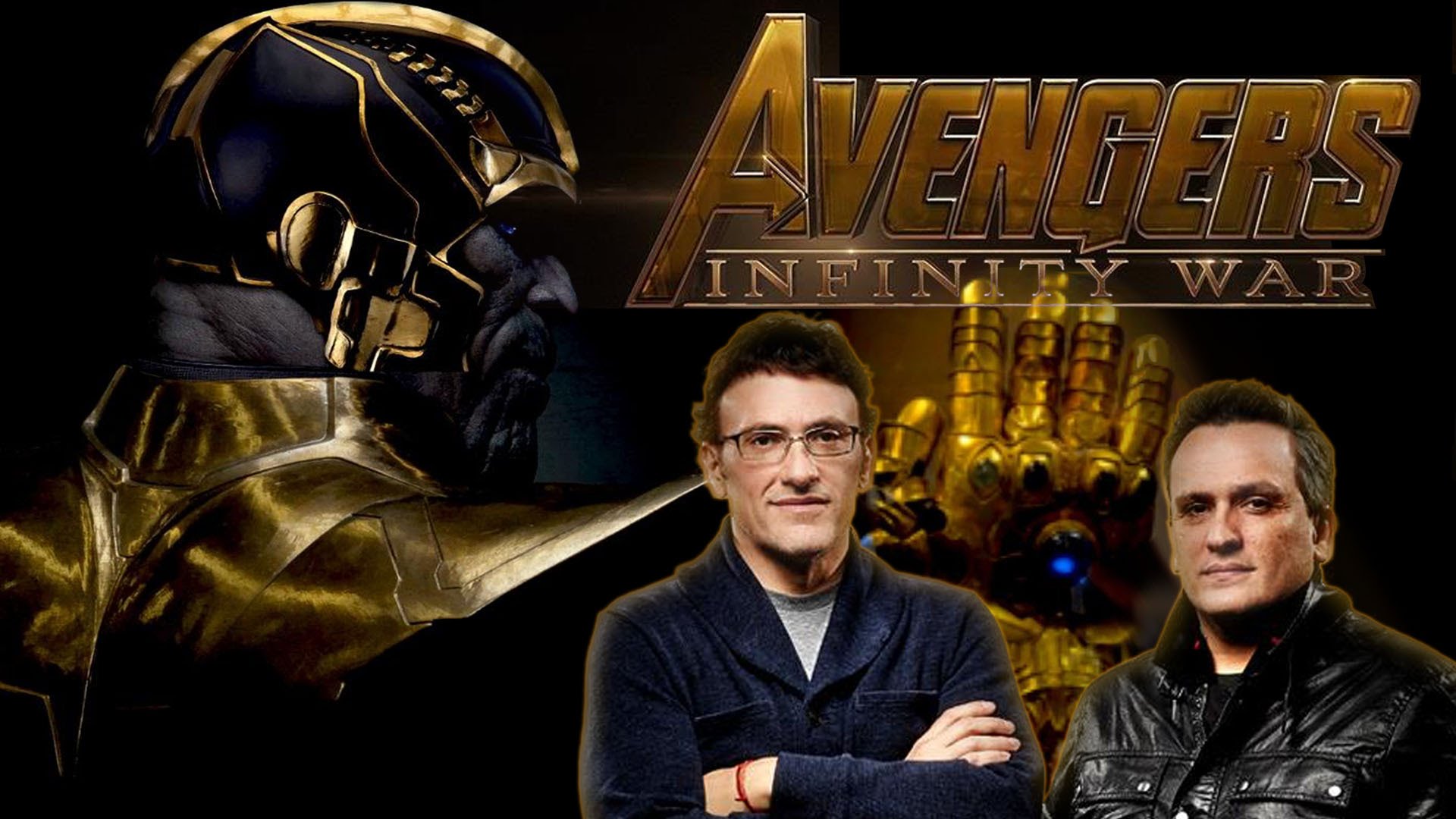 "With "Infinity War," the biggest new element to the movie is Thanos and the fact that he's entering the storytelling in a very bold, strong way, to the degree that he's almost one of the leads. We've shaped an interesting narrative around him that in some ways leans heavily on a heist film in the fact that he's going after the infinity stones in a much bolder, successful way than he has in the past. The entire movie has that energy of the bad guy being one step ahead of the heroes. We looked at a lot of movies that had that heist-style energy to them, and that brought some inspiration".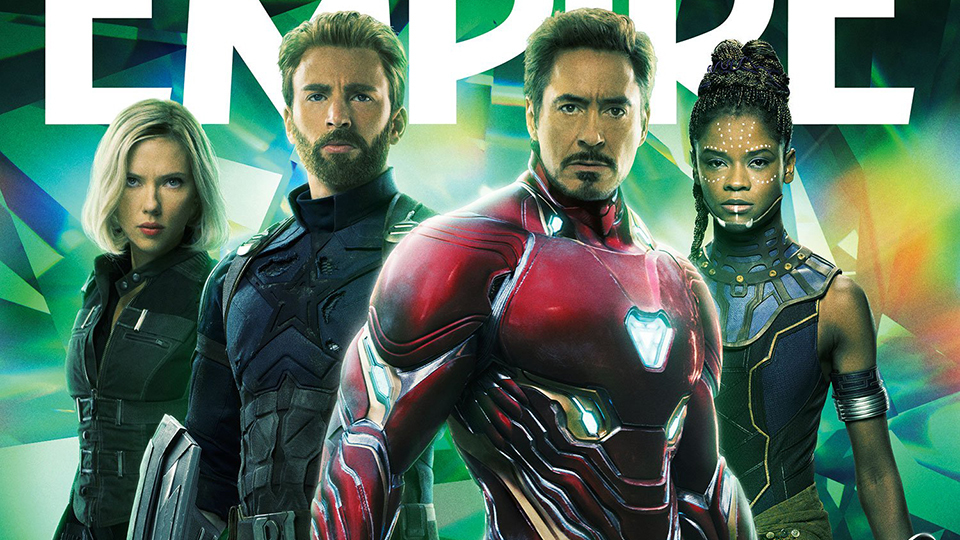 People are really excited about the movie as being so close to it, the marketing of the movie has been going on in full flow. This has led to Marvel releasing new TV Spots, trailers and clips almost every day.
Now, Marvel has released new TV spots that highlight new footage from the movie. The first Spot shows the Wakandan's having their pre-war chants, throughout the 30 seconds of the footage. It obviously involves some old footage, but it has a lot of new scenes as well. We get to see a quick shot of Black Widow fighting Corvus Glaive, Thanos in action, and a new money shot of all the Wakandans and the Avengers running towards the Outriders army.
The second Spot gives us the Wakandan chant, but along with that, it has revealed something really major that Marvel was trying to hide till now. In all the trailers and Spots that have been released till now, we have seen that Thanos has been able to acquire the Space Stone and the Power Stone, rest all others were still a mystery. But this new Spot shows a very quick shot of Thanos coming out of a portal, and astonishingly, we can see that there are more than just two stones on his Gauntlet.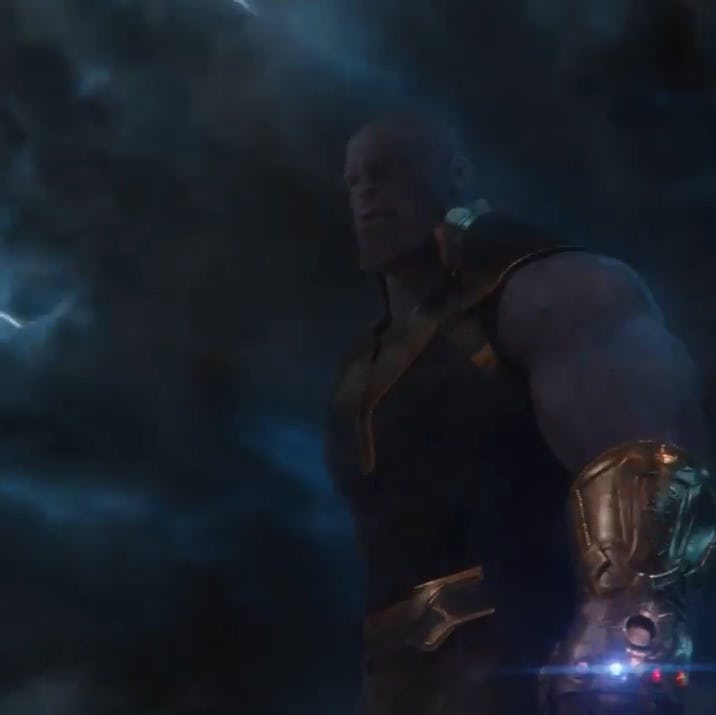 Apart from Space and Power Stone, the footage reveals Thanos has the Reality Stone beside the Space Stone, and what seems to be the Soul Stone in Thanos' Gauntlet. So he would acquire these two Stones at least. We cannot see the thumb of the Gauntlet properly here, so we don't know for sure that will Thanos have apprehended the Time Stone from Doctor Strange as well.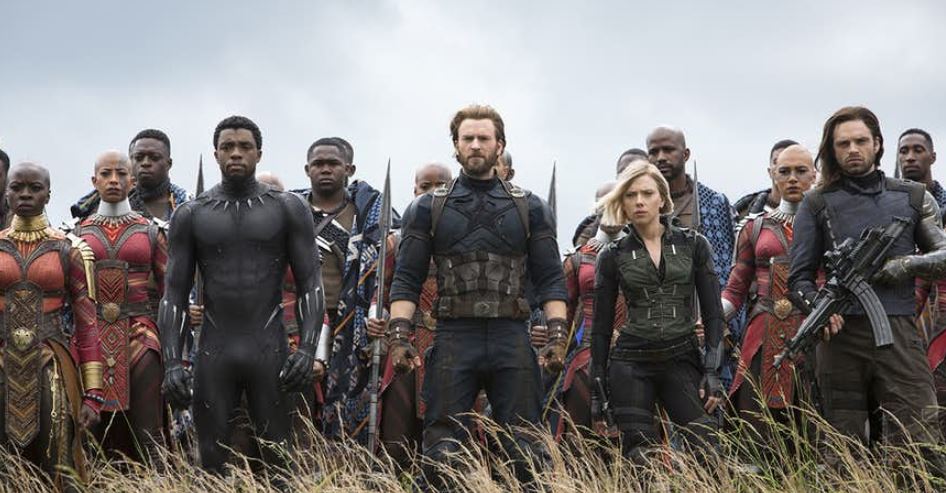 Interestingly, Comicbook.com's Nicole Drum was able to decipher what the Wakandan chant really means. Here's what she wrote:
"While the Marvel Cinematic Universe's Wakanda is a fictional African nation, the language spoken in it is not. Spoken Wakandan is, in reality, isiXhosa, a Bantu language that is one of the 11 official languages of South Africa and one of the 16 languages of Zimbabwe. Depending upon which translator you use, "yibambe" is either a stand-alone word or part of a couple of phrases — which include "yibambe icimile" and "yibambe amandala" — and means "hold off" or "hold fast"'.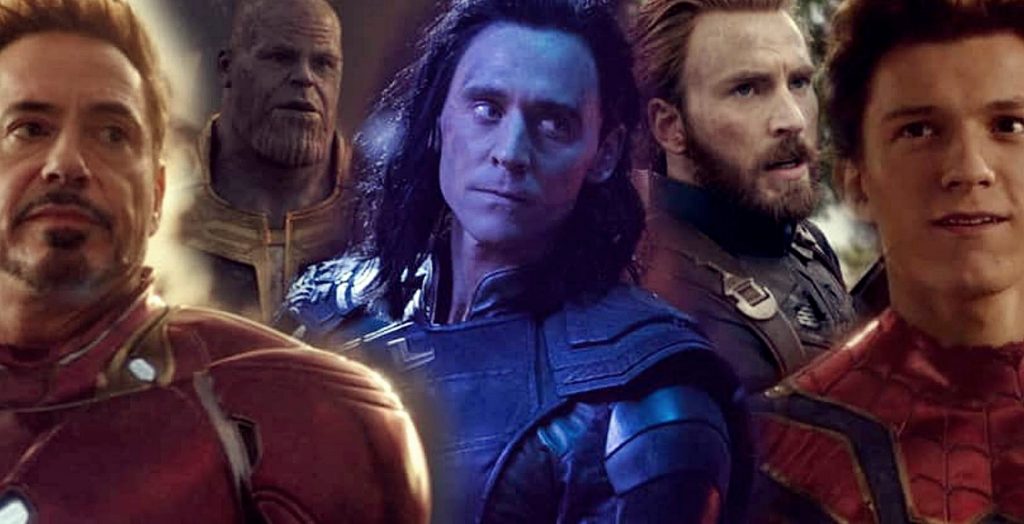 Infinity War will change everything about MCU as there will be some permanent deaths. Russos aren't playing around this time. Here is what they said:
"For us, it's very important that the heroes feel pain and that they make sacrifices because I think that, not only is a great storytelling, but it also is inspiring and I think we need a lot of inspiration in this world right now. So, for us, I don't know if we can ever get you to accept it, but I promise you this: we'll do our best to tell you the best story possible, and what you do with it from there is up to you."
They added:
"We love being told good stories, and we love telling good stories, and all of our energy, and our effort, and our thought, and our passion goes into telling the best story that we can. And for us, the best stories have stakes. Characters have to make sacrifices. To really, really feel the true emotion and the hero's journey they have to go through trials and those trials could cost them something,"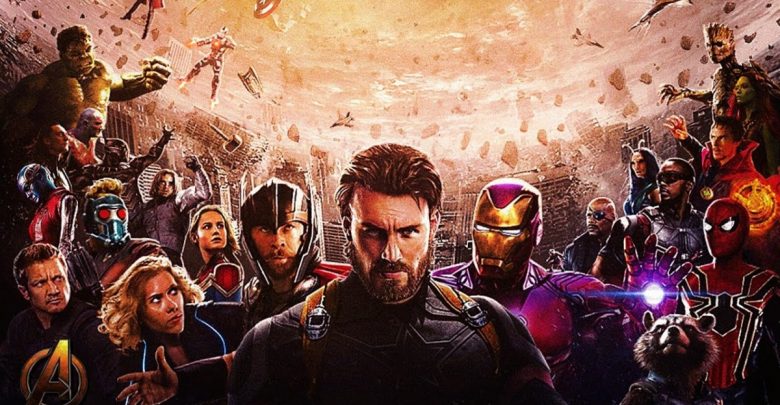 Avengers Infinity War is going to hit theatres on April 27, 2018. Directed by Anthony Russo and Joe Russo, produced by Marvel head Kevin Feige with a team of executive producers including Louis D'Esposito, Victoria Alonso, Michael Grillo and Stan Lee. The screenplay is written by a talented duo – Christopher Markus and Stephen McFeely.
Here's the official Synopsis of the movie: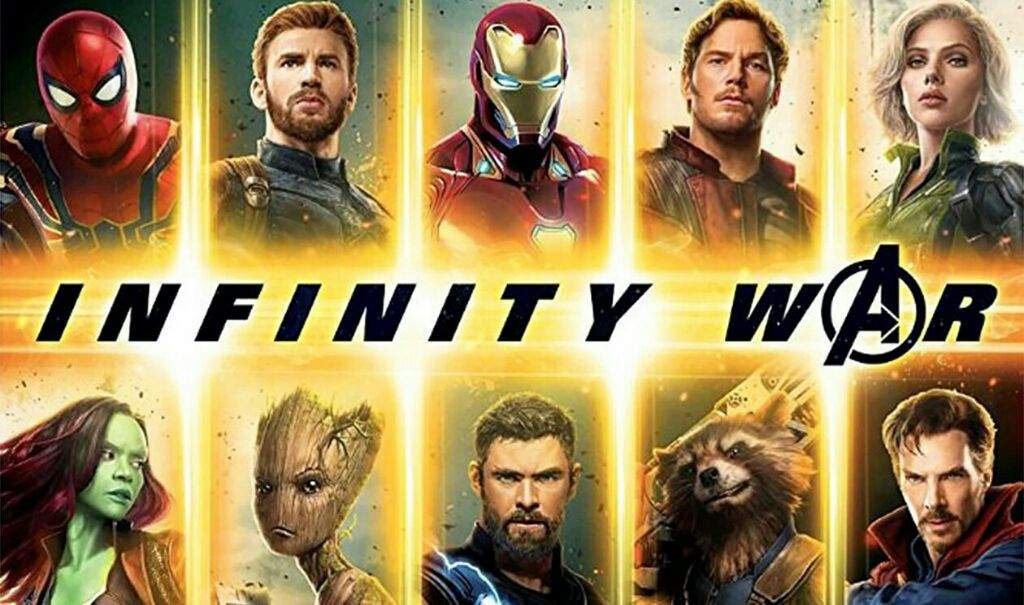 "Iron Man, Thor, the Hulk and the rest of the Avengers unite to battle their most powerful enemy yet — the evil Thanos. On a mission to collect all six Infinity Stones, Thanos plans to use the artifacts to inflict his twisted will on reality. The fate of the planet and existence itself has never been more uncertain as everything the Avengers have fought for has led up to this moment".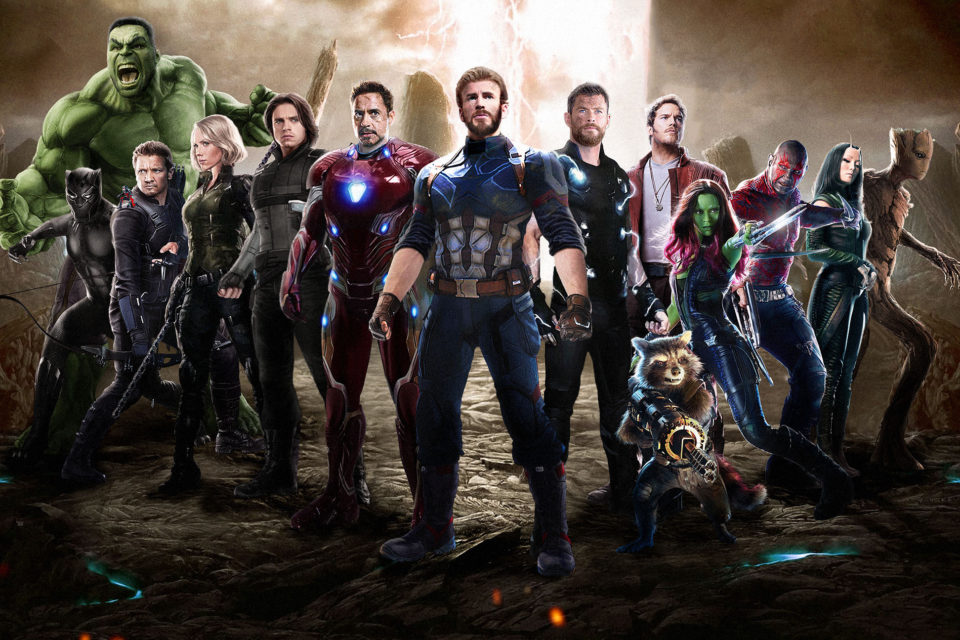 "An unprecedented cinematic journey ten years in the making and spanning the entire Marvel Cinematic Universe, Marvel Studios' "Avengers: Infinity War" brings to the screen the ultimate, deadliest showdown of all time. The Avengers and their Super Hero allies must be willing to sacrifice all in an attempt to defeat the powerful Thanos before his blitz of devastation and ruin puts an end to the universe".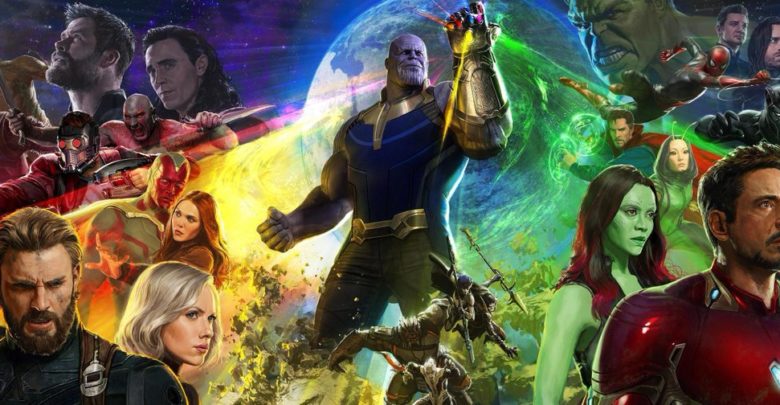 "As the Avengers and their allies have continued to protect the world from threats too large for any one hero to handle, a new danger has emerged from the cosmic shadows: Thanos. A despot of intergalactic infamy, his goal is to collect all six Infinity Stones, artifacts of unimaginable power, and use them to inflict his twisted will on all of reality. Everything the Avengers have fought for has led up to this moment – the fate of Earth and existence itself has never been more uncertain".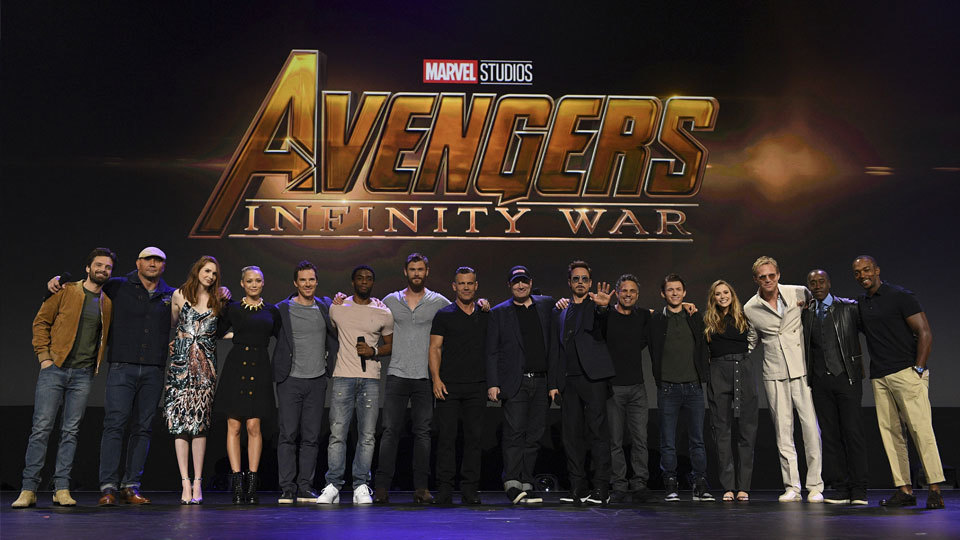 Avengers: Infinity War stars Robert Downey Jr., Chris Hemsworth, Mark Ruffalo, Chris Evans, Scarlett Johansson, Paul Bettany, Elizabeth Olsen, Anthony Mackie, Sebastian Stan, Benedict Cumberbatch, Tom Holland, Chadwick Boseman, Tom Hiddleston, Idris Elba, Don Cheadle, Peter Dinklage, Benedict Wong, Pom Klementieff, Karen Gillan, Dave Bautista, Zoe Saldana, Vin Diesel, Bradley Cooper, Gwyneth Paltrow, Benicio del Toro, Josh Brolin, and Chris Pratt.
Don't Miss: Here's How MCU's Infinity Stones Are Different From Marvel Comics' Infinity Gems