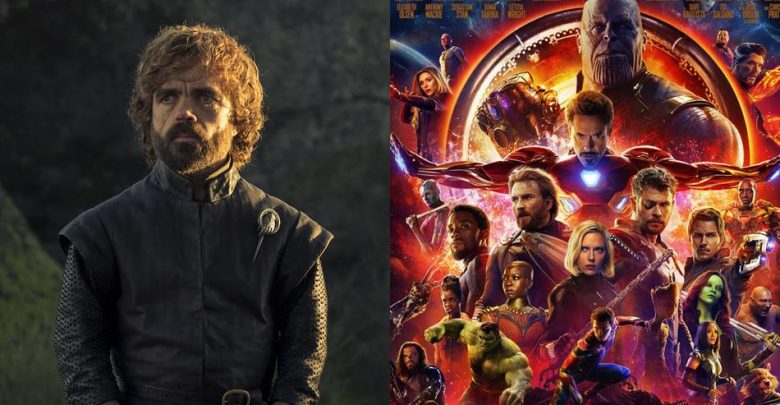 Avengers: Infinity War will be upon us in 14 days and the hype is really skyrocketing. These two weeks are going to be really hard to go through with the movie so close to us. This massive crossover event is going to create history in all aspects, as it has the biggest movie budget of all time.
Moreover, 67 characters are going to be a part of this gigantic comic-book extravaganza, of which half of them are superheroes. It is expected to impress all the critics, blow us all away, and shatter the box office. Within just 6 hours, it broke the previous record for pre-sales. According to box-office trackers, the movie is on its way for a massive opening weekend and earn over $200 million at the worldwide box-office.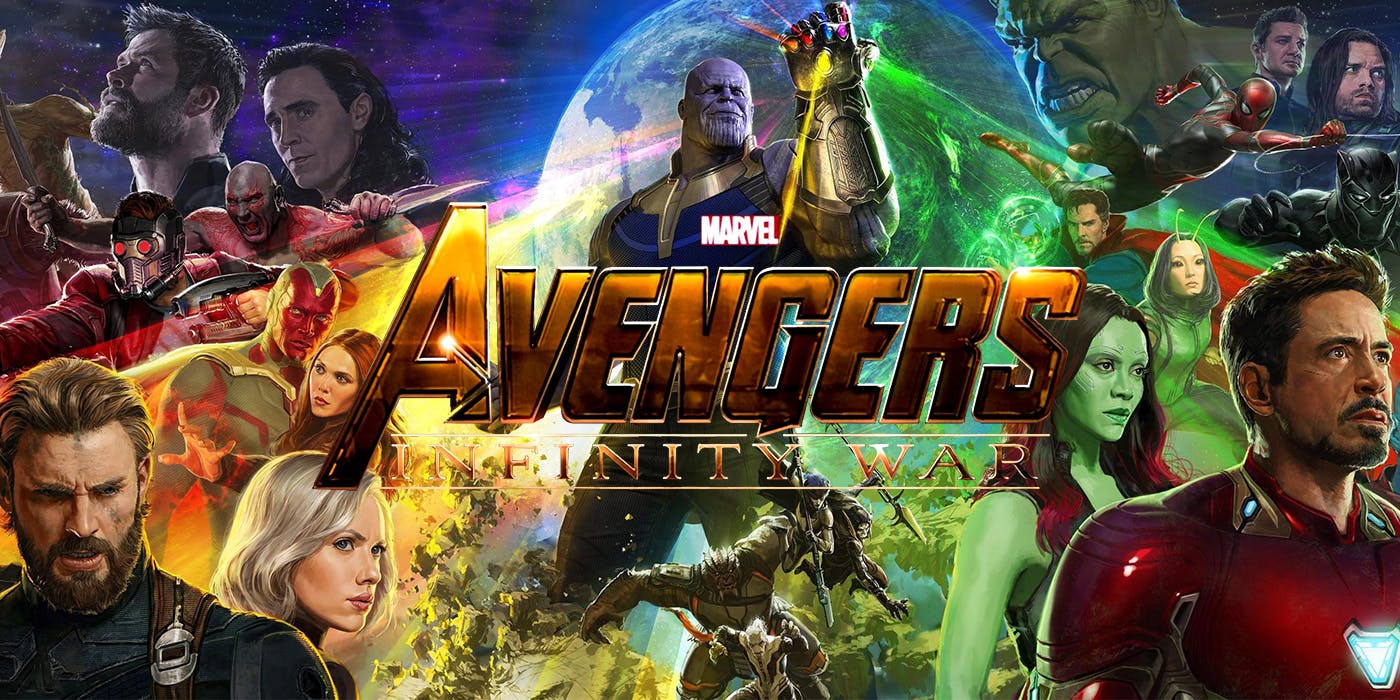 Out of these 50 odd characters, we have an idea about more than half of these, but still, around 15+ characters are still going to be a mystery. There are obviously assumptions to who all may be there other than the ones we've seen in the trailers, but still, those assumptions may be wrong.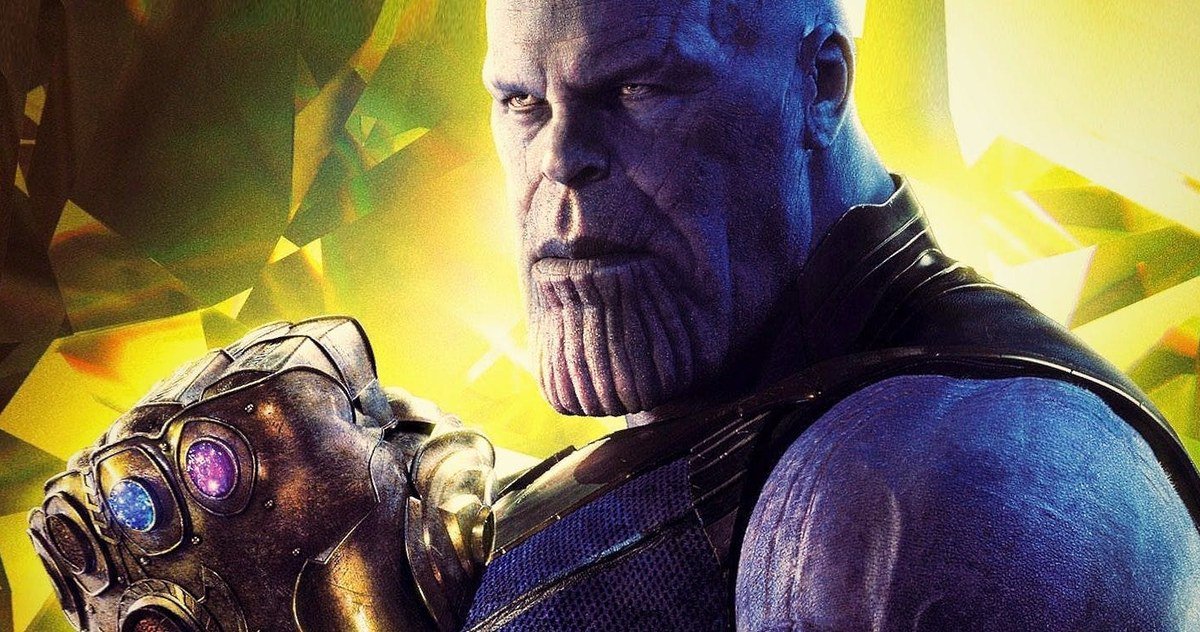 Thanos is both central protagonist and antagonist who will unleash carnage on Earth in order to collect six Infinity stones scattered in different places. He always wanted just one thing – destroy half the humanity and rule the rest under his thumb. For that, he must assemble Infinity gauntlet with stones embedded in it to gain control over fundamental forces of existence.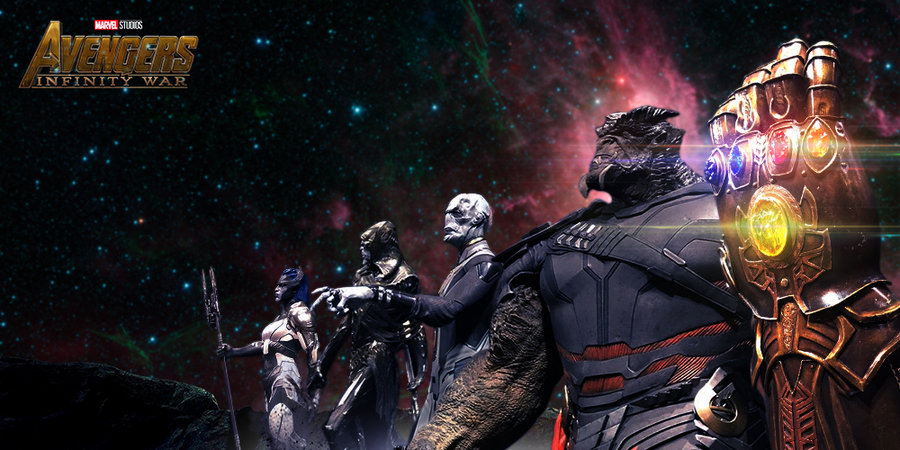 But he is not alone in his quest as his children picked from the darkest corners of the universe will be coming to Earth. They are also known as 'Black Order'. These are the deadliest and ruthless alien fighters who have wiped off entire planets, destroyed worlds in order to bring Infinity stones for their master aka mad Titan. Thanos has four trusted generals who have got his back – Corvus Glaive, Ebony Maw, Proxima Midnight and Cull Obsidian.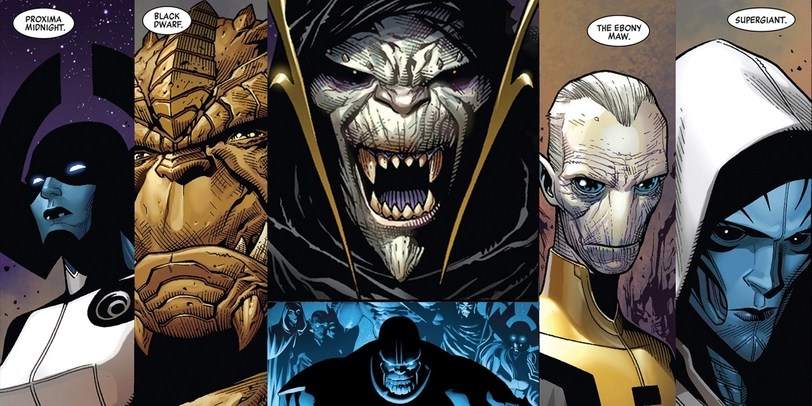 There are some big actors attached to the movie, but we don't know which characters they are going to play. Along with them, we don't have anything more than an idea of who all are going to voice the characters of the Black Order.
[adinserter block="12″]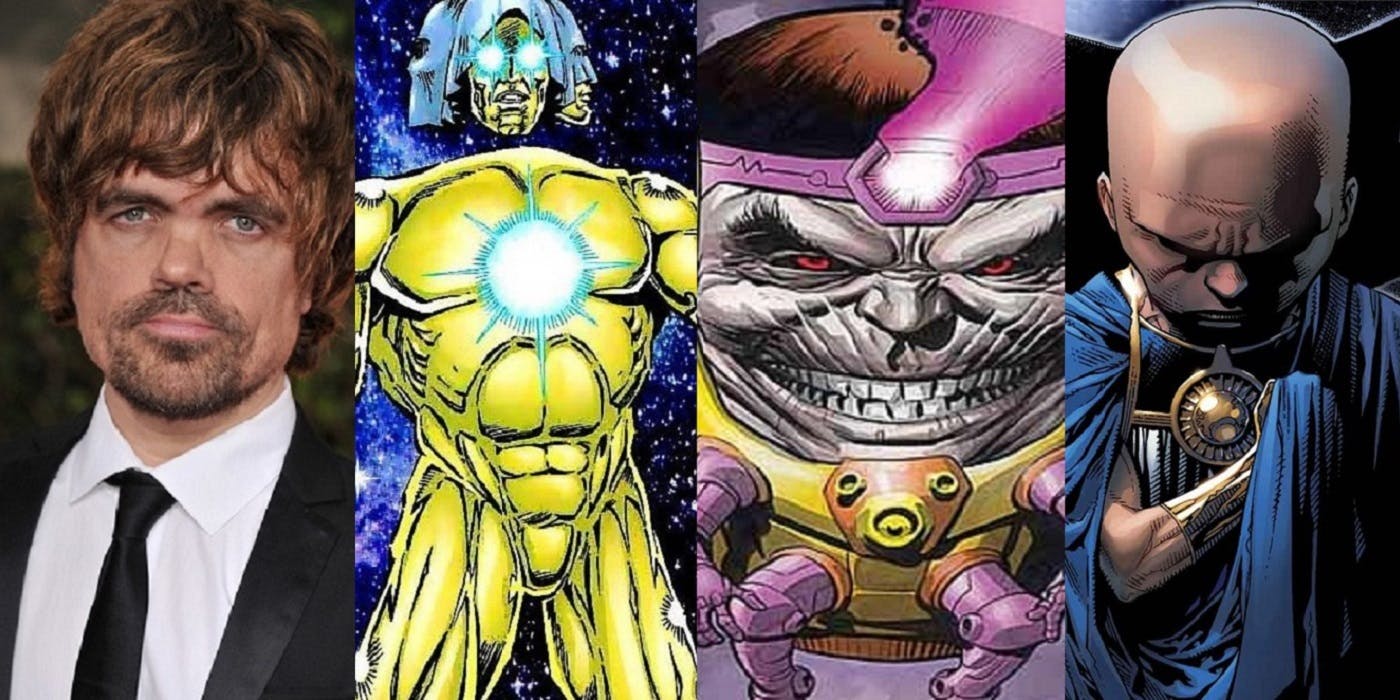 One big name among the cast members of Infinity War is Peter Dinklage. We have known him for a while now as he is the actor who plays Tyrion Lannister on the hit HBO TV series Game of Thrones is also going to be a part of this movie. So, now the big question which arises is that, which character will Peter Dinklage be playing in the movie?
[adinserter block="15″]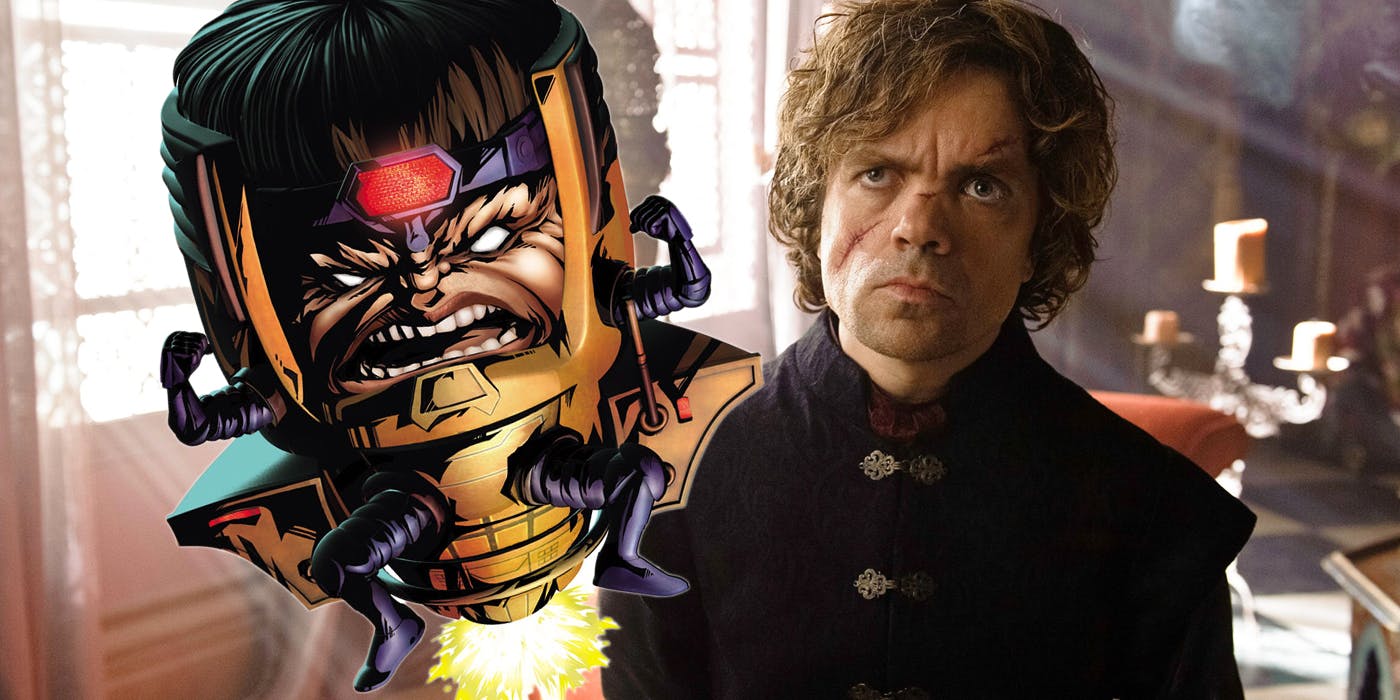 Dinklage is no small actor, and we cannot expect anything less from his character in Avengers: Infinity War as well. Ever since the first speculations for him even appearing in the movie or lending his voice for a character began, fans started exploring the possibilities of which comic-book character he may portray onscreen. A major theory suggests that he could be playing Modok/George Tarleton, an average technician who became a part of the deadly experiment and lost his sanity.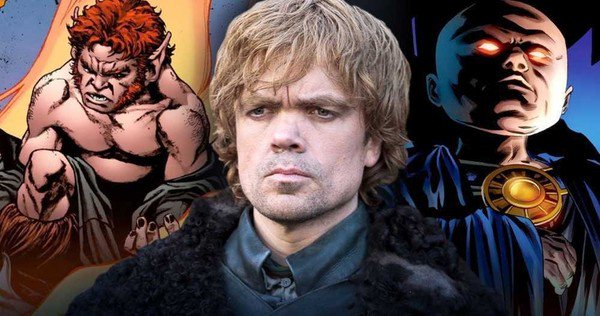 But Modok actually seems a stretch since the movie is already stuffed with a tonne of characters. So Dinklage will probably play a role that doesn't have a Cast member officially attached to it. Kevin Feige has revealed that the Black Order has big name actors attached to it. So Dinklage could very well be voicing one of the Male Black Order members.
[adinserter block="9″]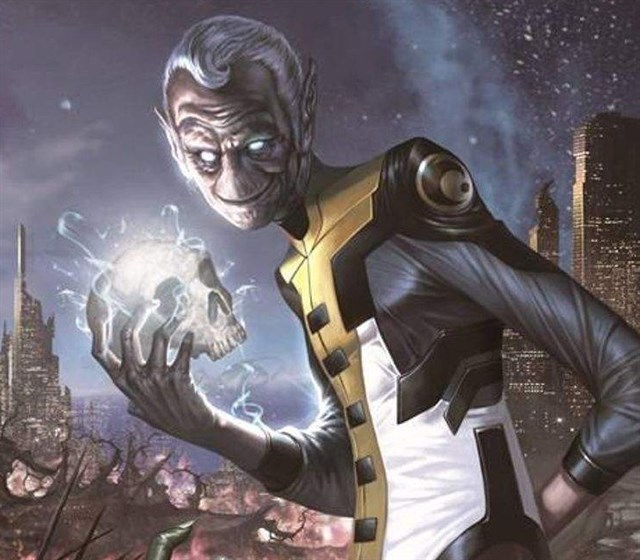 The biggest guess would go for Ebony Maw since he is a character that will be played amazingly well by Dinklage as he has the ability to totally do justice with Maw. Also, Dinklage's voice seems more appropriate with Ebony Maw in particular. Corvus Glaive looks more of a savage to have a voice like Dinklage's and Cull Obsidian is someone who should have a deep and monstrous voice, so Ebony Maw looks to be the right choice.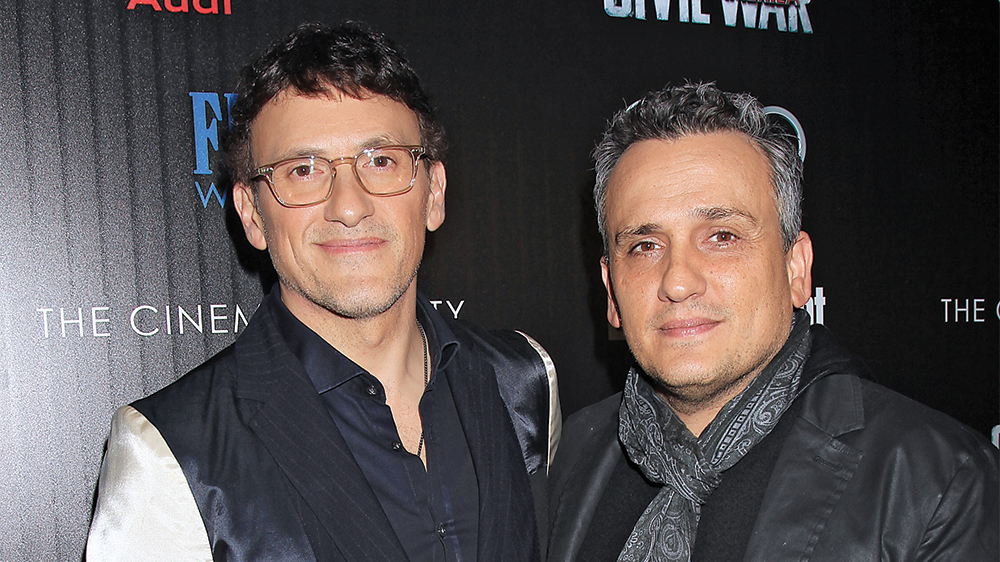 But now, some new update has come into light. The directors of the movie have given us a huge hint to who Dinklage might be playing. Here's what they said:
[adinserter block="6″]
"Joe Russo – It may take you a beat or two, but you'll certainly recognize him,

Anthony Russo (Laughingly) – That's all we can say."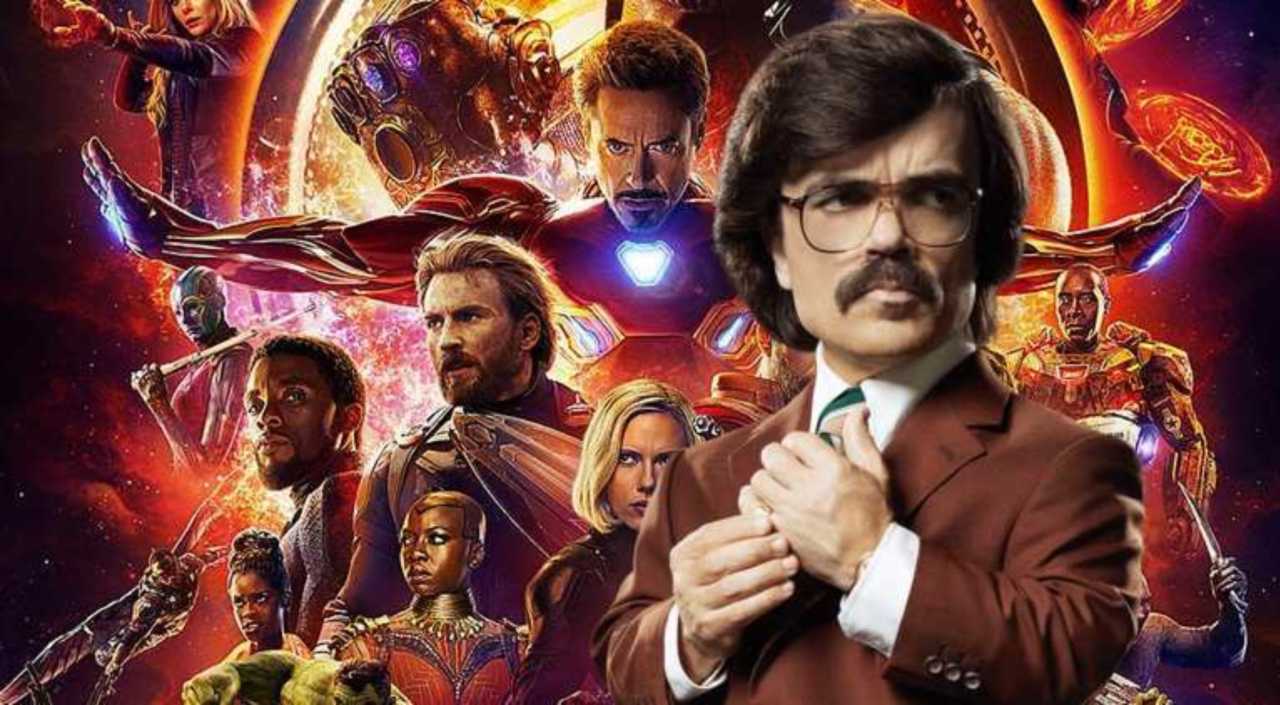 Well, this does give us a hint that Dinklage may be involved as a character that has a lot of make-up, or he may be voice-starring in the movie Avengers: Infinity War. "Taking a beat or two" to recognize him does push us to the thought that he may be voice-starring in the movie because seeing him playing a live-action character will give it away at once that this is none other than Dinklage.
[adinserter block="3″]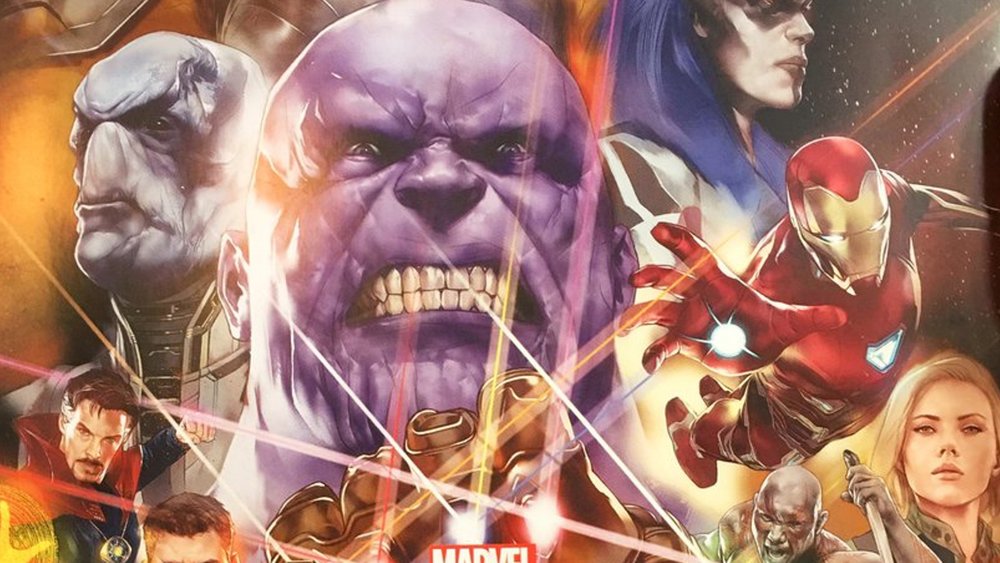 So, let's see what Marvel has in store for us related to Dinklage's character. Whatever he plays, it is going to be amazing, so let's be optimistic about it. But don't be optimistic about the fate of Avengers or Guardians. The Russos have cautioned fans not to expect all of them making Infinity War alive. Apparently, there will be a lot of heartbreak. Here is what they said: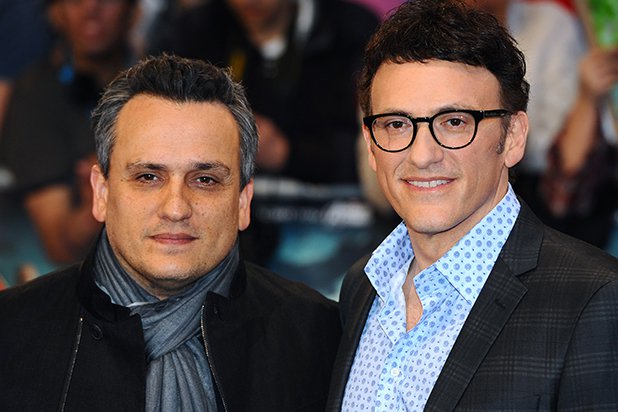 "For us, it's very important that the heroes feel pain and that they make sacrifices because I think that, not only is a great storytelling, but it also is inspiring and I think we need a lot of inspiration in this world right now. So, for us, I don't know if we can ever get you to accept it, but I promise you this: we'll do our damnedest to tell you the best story possible, and what you do with it from there is up to you."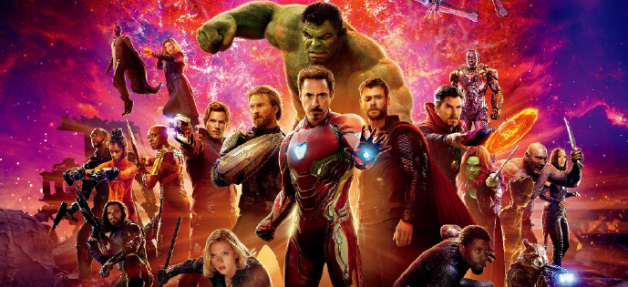 Avengers: Infinity War will be released worldwide on April 27, 2018. It is directed by Russo brothers who are considered to be masterful duo when it comes to big comic-book ensemble movies. It is produced by Marvel head Kevin Feige along with a set of executive producers including Louis D'Esposito, Stan Lee, Victoria Alonso, Michael Grillo etc. The screenplay has been written by an incredibly talented duo – Christopher Markus and Stephen McFeely.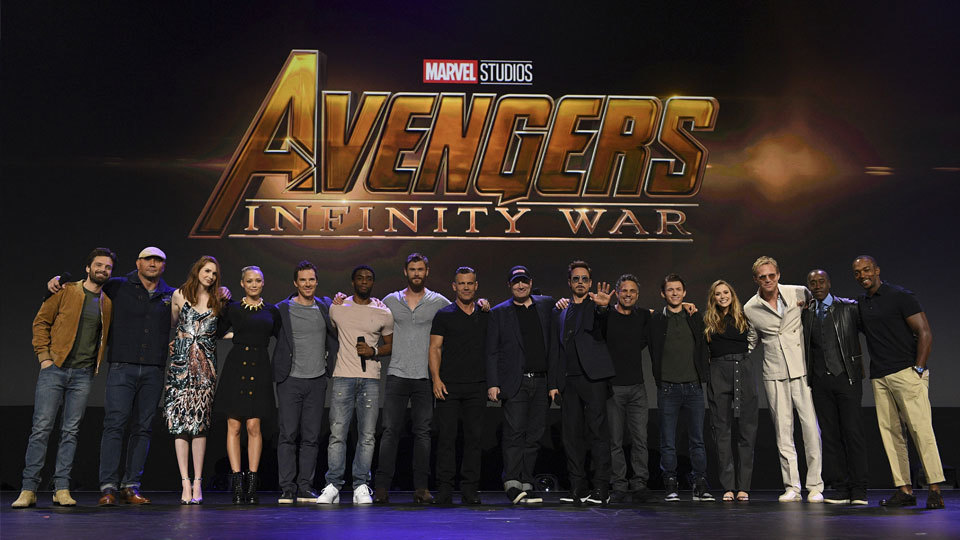 The cast is simply mind-blowing as some of the biggest actors are playing major roles in this massive undertaking such as Robert Downey Jr. (Iron Man), Chris Evans (Captain America), Sebastian Stan (Winter soldier), Chris Hemsworth (Thor), Tom Hiddleston (Loki), Chris Pratt (Starlord), Bradley Cooper (Rocket Raccoon), Vin Diesel (Groot), Mark Ruffalo (Hulk), Scarlett Johansson (Black Widow), Samuel Jackson (Nick Fury), Cobie Smulders (Mariah Hill), Zoe Saldana (Gamora), Karen Gillian (Nebula), Pom Klementieff (Mantis), Dave Bautista (Drax), Jeremy Reiner (Hawkeye), Benedict Cumberbatch (Dr. Strange), Benedict Wong (Wong), Tom Holland (Spiderman), Chadwick Boseman (Black Panther), Letitia Wright (Shuri), Paul Rudd (Ant-Man), Elizabeth Olsen (Scarlett Witch), Paul Bettany (Vision), Josh Brolin (Thanos).
Here's the official synopsis of the movie released by Marvel studios: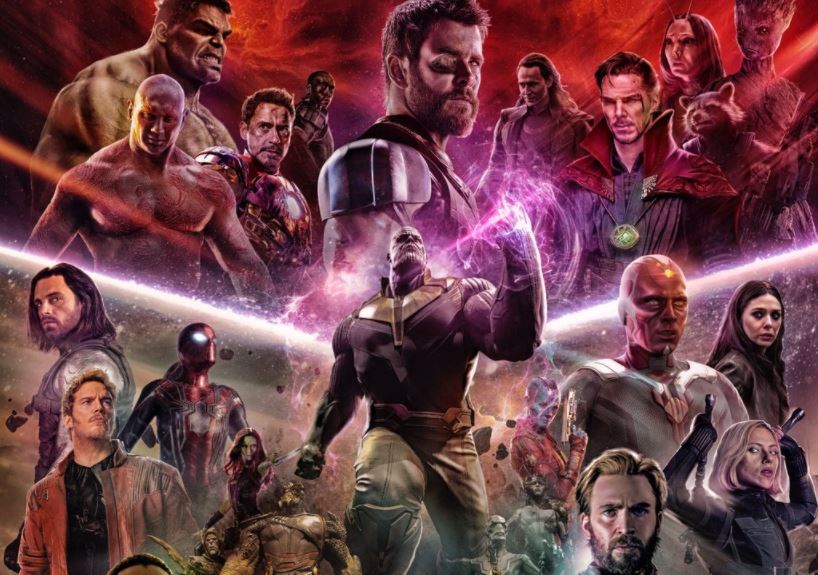 "Iron Man, Thor, the Hulk and the rest of the Avengers unite to battle their most powerful enemy yet — the evil Thanos. On a mission to collect all six Infinity Stones, Thanos plans to use the artifacts to inflict his twisted will on reality. The fate of the planet and existence itself has never been more uncertain as everything the Avengers have fought for has led up to this moment".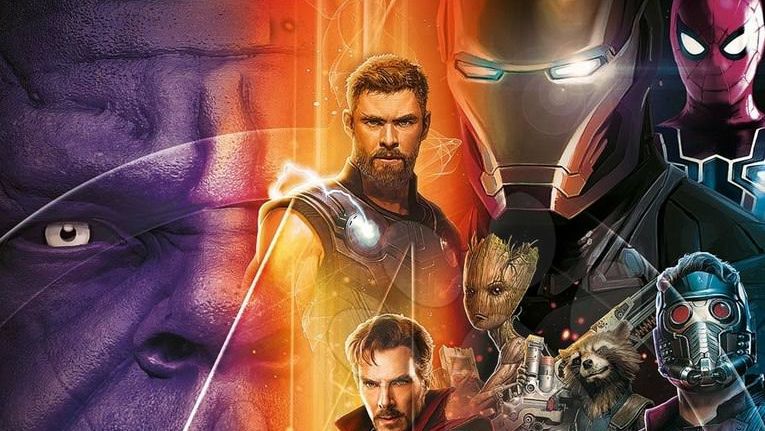 "As the Avengers and their allies have continued to protect the world from threats too large for any one hero to handle, a new danger has emerged from the cosmic shadows: Thanos. A despot of intergalactic infamy, his goal is to collect all six Infinity Stones, artifacts of unimaginable power, and use them to inflict his twisted will on all of reality. Everything the Avengers have fought for has led up to this moment – the fate of Earth and existence itself has never been more uncertain".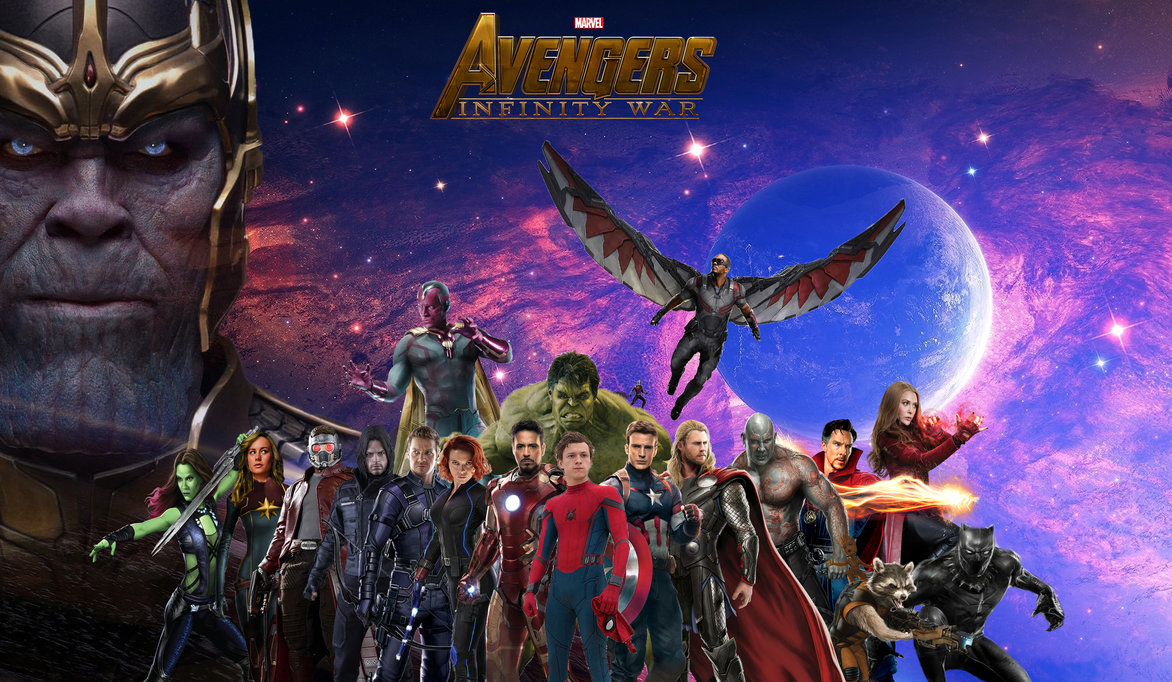 "An unprecedented cinematic journey ten years in the making and spanning the entire Marvel Cinematic Universe, Marvel Studios' "Avengers: Infinity War" brings to the screen the ultimate, deadliest showdown of all time. The Avengers and their Super Hero allies must be willing to sacrifice all in an attempt to defeat the powerful Thanos before his blitz of devastation and ruin puts an end to the universe".
Don't Miss: Here's Everything You Need To Know About The Secret Invasion of MCU!