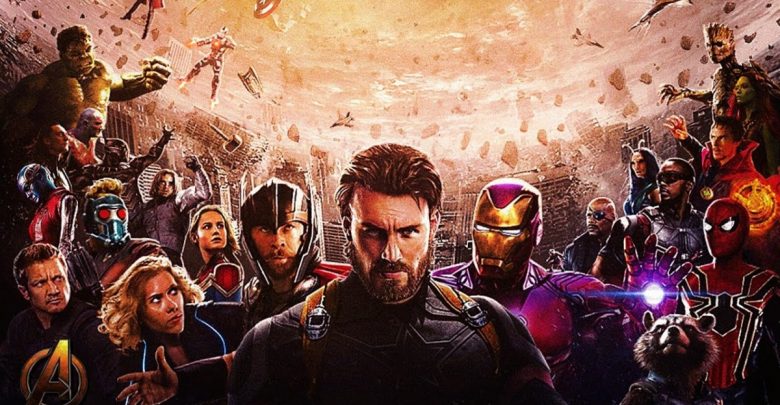 Josh Brolin plays the Mad Titan Thanos in Avengers: Infinity War, a movie that is the most anticipated movie of the decade, if not the century. Thanos will face the Earth's Mightiest Heroes in the form of the Avengers, the Guardians of the Galaxy, Doctor Strange, Ant-Man and Black Panther a week later.
He, along with his Black Order, come to Earth in search of the Infinity Stones, the six pieces of the puzzle that is the Infinity Gauntlet – a weapon so powerful it turns its wielder into a God upon wearing it.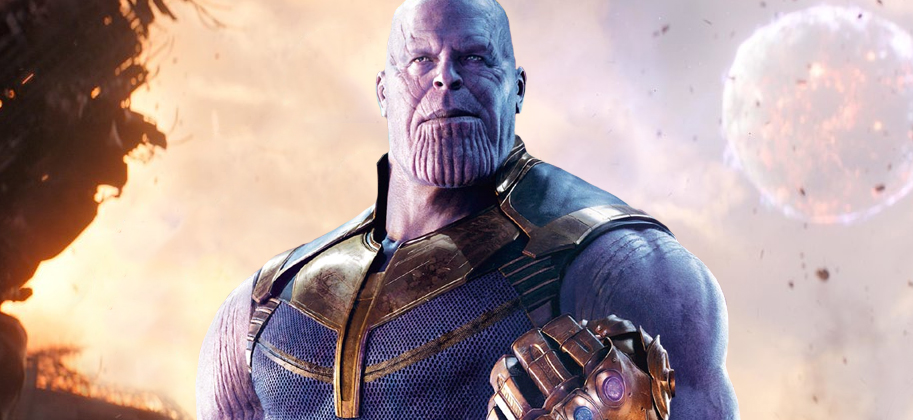 Thanos himself is a super powerful Titan hailing from a race of super-powerful species called the Eternals. Coupled with the Gauntlet, his might will be unstoppable. He ain't messing around and when he lands on Earth, he is gonna unleash absolute carnage upon mankind. In fact, Russo brothers have asked fans to brace for a heartbreak as we will see some permanent deaths of our beloved superheroes. Here's what they said: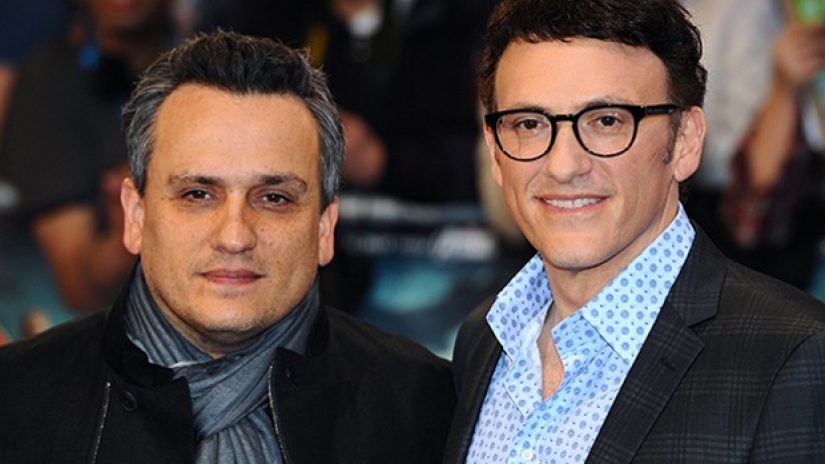 "This is it. Thanos is an unstoppable villain he's virtually invincible, he's highly intelligent – genius level intelligent – he's like the Genghis Khan of the universe, and to stop him it's going to cost them a lot. They're going to have to see if they're willing to pay that price, and that's what these movies are really about. What we meant by that is to be prepared. What we want is for the audience to be prepared, as there's a lot of surprises – there's going to be a lot of humor and a lot of heartbreak."
"For us, it's very important that the heroes feel pain and that they make sacrifices because I think that, not only is a great storytelling, but it also is inspiring and I think we need a lot of inspiration in this world right now. So, for us, I don't know if we can ever get you to accept it, but I promise you this: we'll do our best to tell you the best story possible, and what you do with it from there is up to you."
"We love being told good stories, and we love telling good stories, and all of our energy, and our effort, and our thought, and our passion goes into telling the best story that we can. And for us, the best stories have stakes. Characters have to make sacrifices. To really, really feel the true emotion and the hero's journey they have to go through trials and those trials could cost them something,"
But wait, maybe, just maybe, the Avengers will get help from an unlikely source. Josh Brolin aka Thanos recently confirmed that he shares screen space with Captain Marvel in Avengers: Infinity War!!!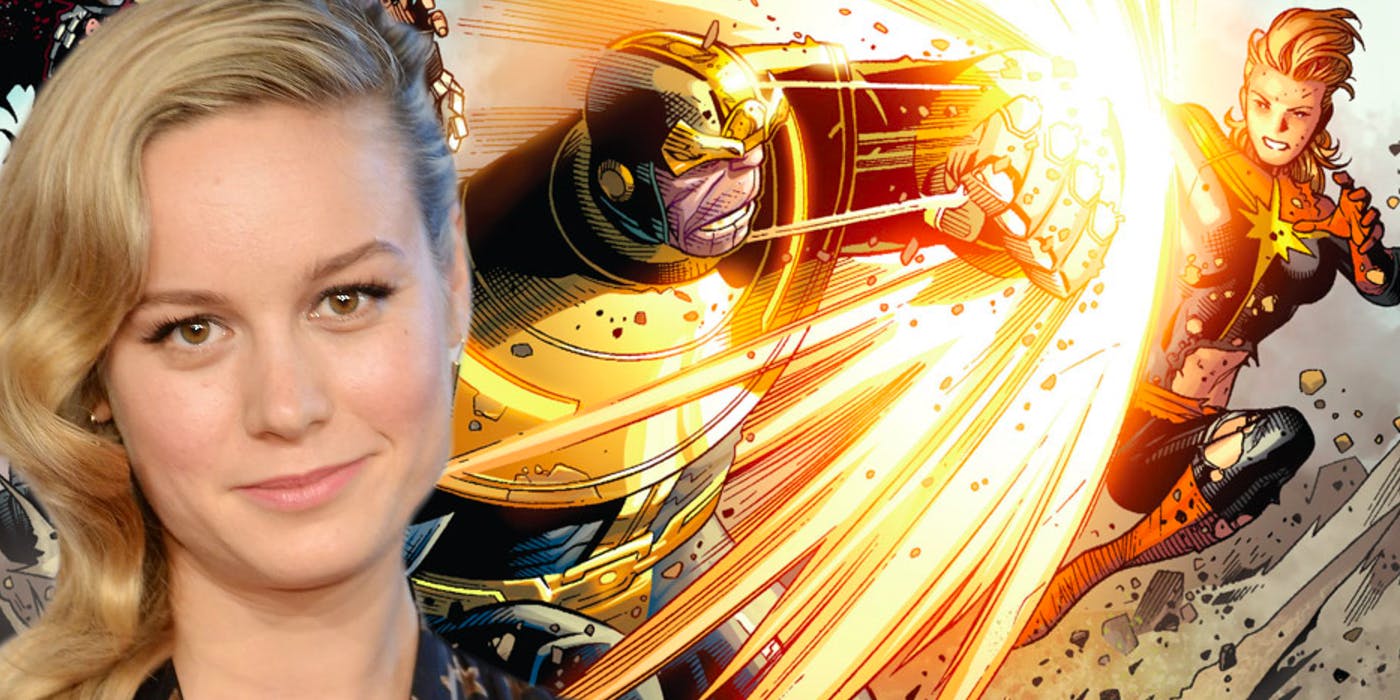 It has been an age-old wish for the fans to see Captain Marvel don her suit and go to war against Thanos in Infinity War. The Studios have repeatedly denied her being in the upcoming movie. The Studio aims to flesh out the character for a bit, give her an origin story, and then introduce her to the team up movies of the Avengers.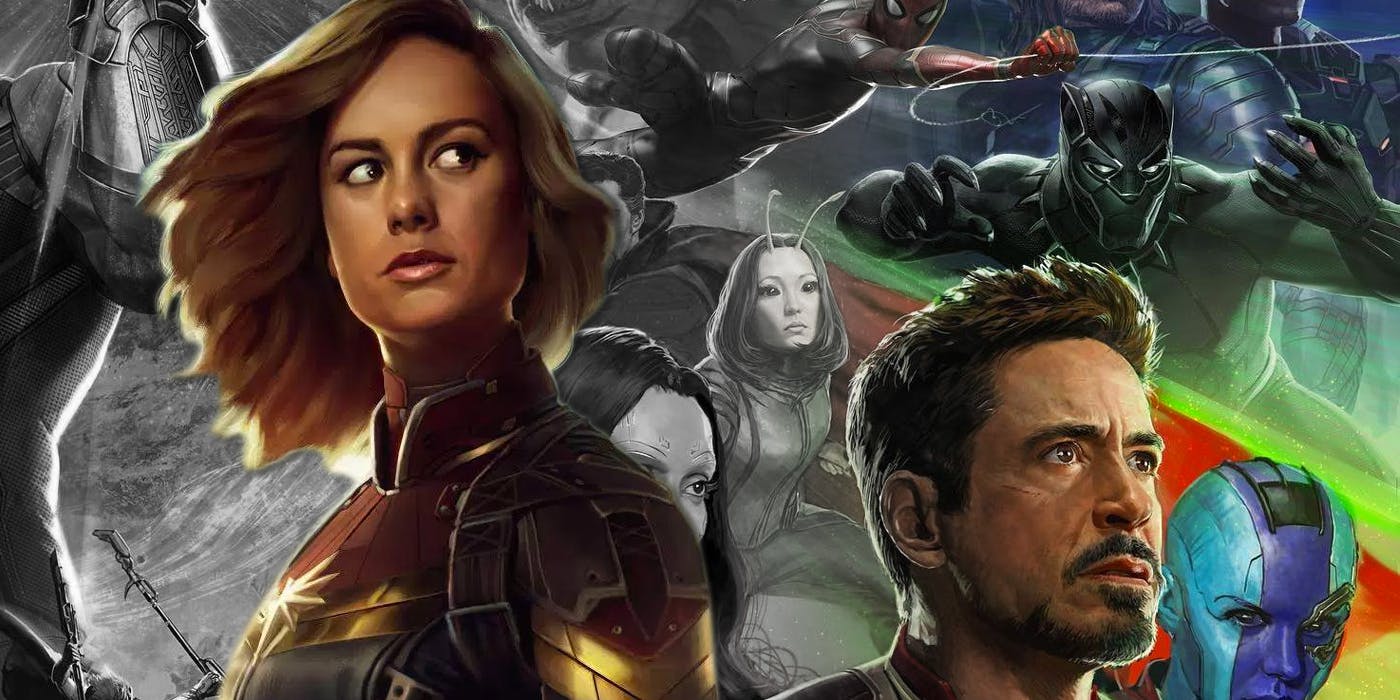 A character must be fleshed out and well known before there is a tag team movie marathon (hear closely DCEU). Marvel has managed to learn that the easy way. But has it really? Do fans have to really wait until Avengers 4 for Captain Marvel to team up with the rest of the Avengers? When Marvels' attempts to give in to the fans' demands while making a movie is taken into account; that seems highly unlikely.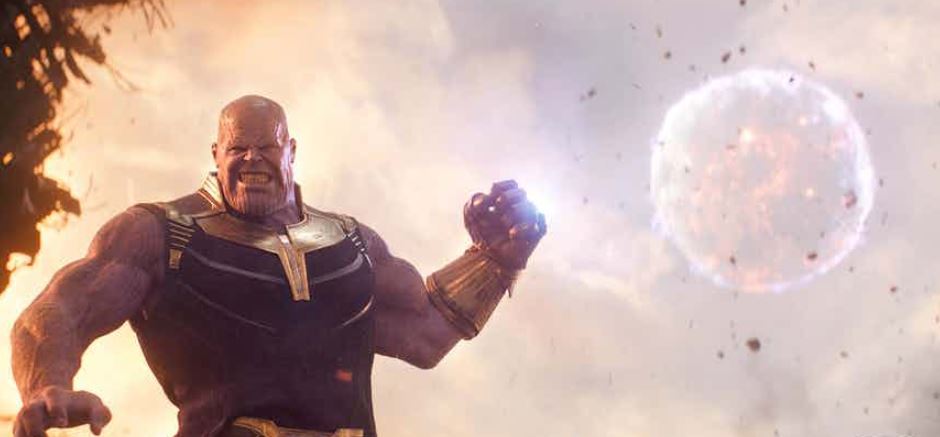 In an interview with Total Flip Magazine, Brolin revealed a list of names of the actors he shared screen space with. The list includes Captain America, Iron Man, War Machine, Thor and Captain Marvel. For now, we can't be sure if Brolin meant the list of actors were for Infinity Wear or Avengers 4. We even don't know if Carol Danvers will be in which of the two upcoming Avengers movies. Marvel will be there, it is just a matter of time before we know whether it is Avengers 3 or Avengers 4. Brolin says: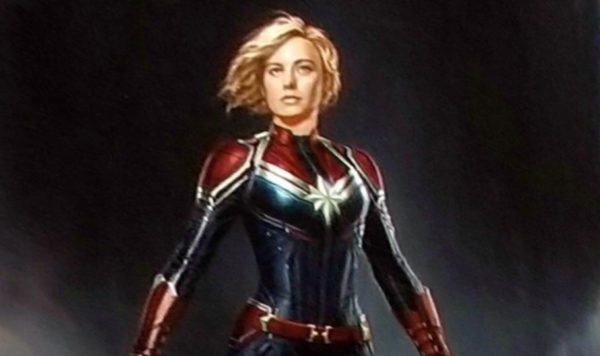 I thought, 'What the [frick] am I doing here?' Because you're in a onesie, man. You've got to walk around in a onesie and imagine yourself as an actor with some impact. It starts messing with your head. I'm Josh, who's got dots on him, and a onesie, and a helmet can, and I've got Scarlett right there, and I've got Brie, and Don Cheadle, and Hemsworth, and Chris Evans, and Downey…I'm sitting there and I'm looking like I look, which is not 700lb and purple and eight feet tall. I mean, I'm feeling about as far from Jason Statham as one can feel at that moment, and yet I'm acting like I feel 10 times what Jason Statham is. I'm the man!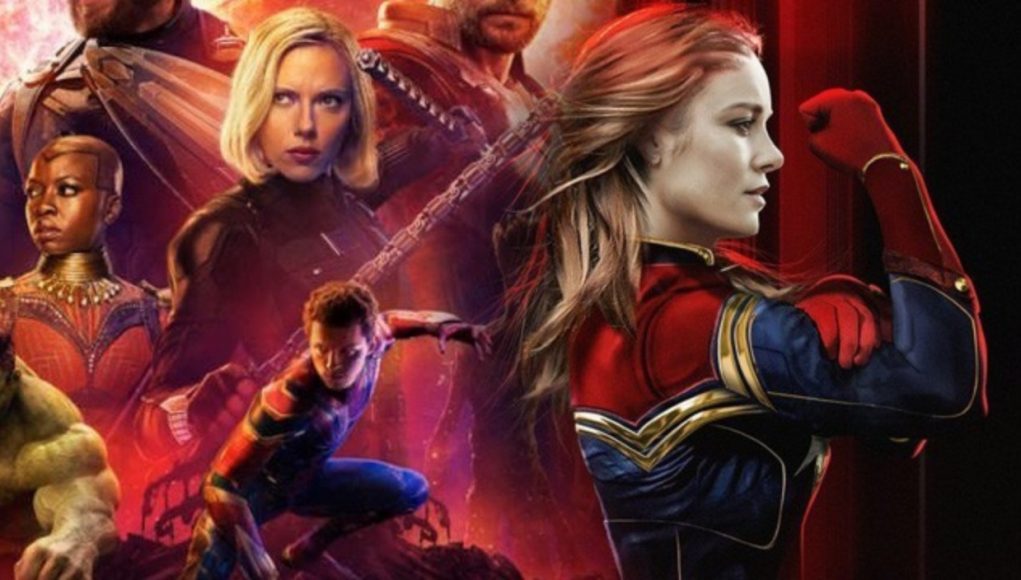 The scene in question could be just a week away or an entire year away. What would be interesting to see if these two God-like beings meet is that how Thanos copes with Marvel's seemingly unlimited super powered abilities!!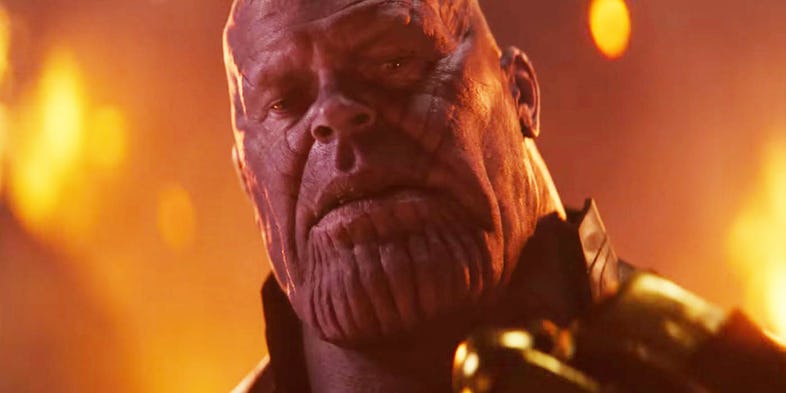 Latest reports and behind the scenes set photos reveal that the Avengers 4 will be a time travel movie. Is Thanos defeated and he has retreated back to the time stream to collect the Infinity Stones? Or is Carol Danvers making a last-minute cameo in Infinity War after all? Well, the countdown has begun and within a week the curtains will be lifted from the ever possible mystery that Marvel has concocted for us.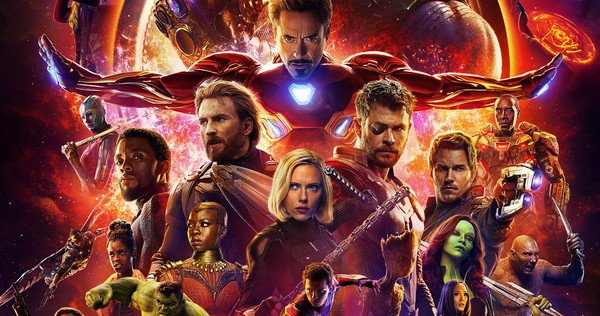 Avengers Infinity War is slated for an April 27, 2018 release date. It is directed by Russo brothers who have a great track record of pulling off big comic-book ensemble movies such as Captain America: Civil War. It is produced by Marvel boss Kevin Feige along with a set of executive producers including God of Marvel comics Stan Lee, Louis D'Esposito, Victoria Alonso, Michael Grillo etc. The screenplay has been written by a talented duo – Christopher Markus and Stephen McFeely.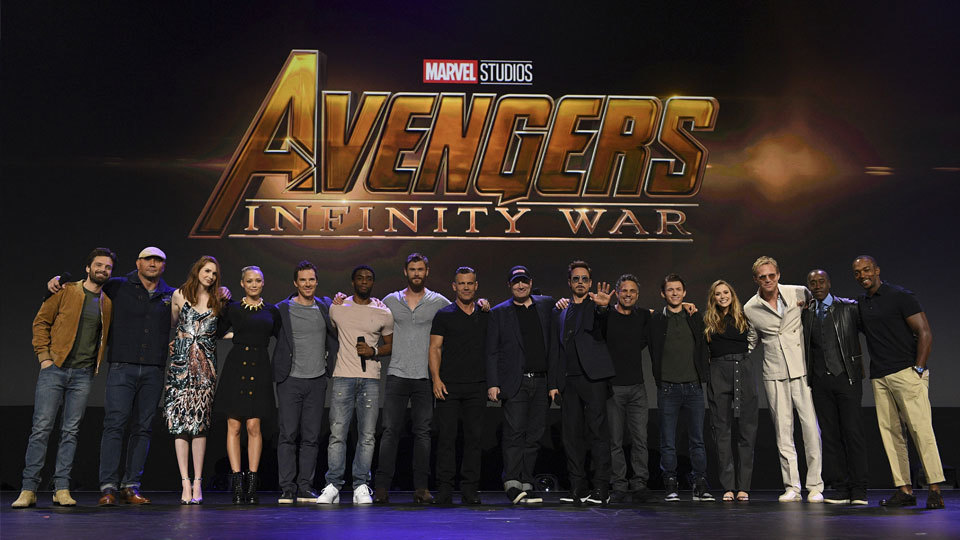 The ensemble cast is beyond anything we have seen in a comic-book movie as it features a whole host of A-list stars under single roof including Josh Brolin (Thanos), Robert Downey Jr. (Iron Man), Chris Evans (Captain America), Chris Pratt (Star Lord), Sebastian Stan (Winter soldier), Anthony Mackie (Falcon), Chris Hemsworth (Thor), Tom Hiddleston (Loki), Mark Ruffalo (Hulk), Zoe Saldana (Gamora), Bradley Cooper (Rocket Raccoon), Vin Diesel (Groot), Scarlett Johansson (Black Widow), Jeremy Reiner (Hawkeye), Benedict Cumberbatch (Dr. Strange), Benedict Wong (Wong), Tom Holland (Spiderman), Letitia Wright (Shuri), Chadwick Boseman (Black Panther), Paul Rudd (Ant-Man), Elizabeth Olsen (Scarlett Witch), Karen Gillian (Nebula), Pom Klementieff (Mantis), Dave Bautista (Drax), Paul Bettany (Vision).
The official film synopsis released by Marvel can be read below: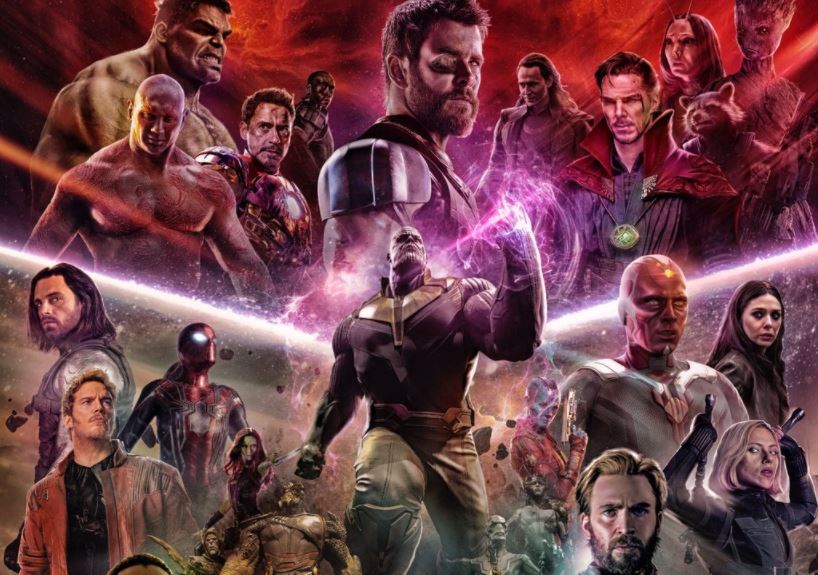 "An unprecedented cinematic journey ten years in the making and spanning the entire Marvel Cinematic Universe, Marvel Studios' "Avengers: Infinity War" brings to the screen the ultimate, deadliest showdown of all time. The Avengers and their Super Hero allies must be willing to sacrifice all in an attempt to defeat the powerful Thanos before his blitz of devastation and ruin puts an end to the universe".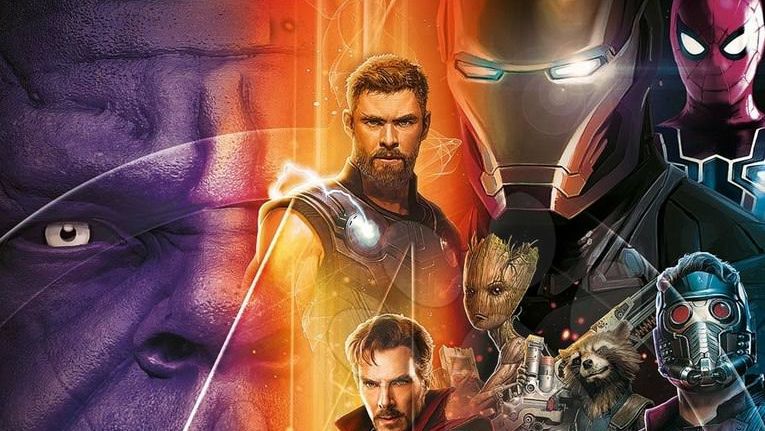 "As the Avengers and their allies have continued to protect the world from threats too large for any one hero to handle, a new danger has emerged from the cosmic shadows: Thanos. A despot of intergalactic infamy, his goal is to collect all six Infinity Stones, artifacts of unimaginable power, and use them to inflict his twisted will on all of reality. Everything the Avengers have fought for has led up to this moment – the fate of Earth and existence itself has never been more uncertain".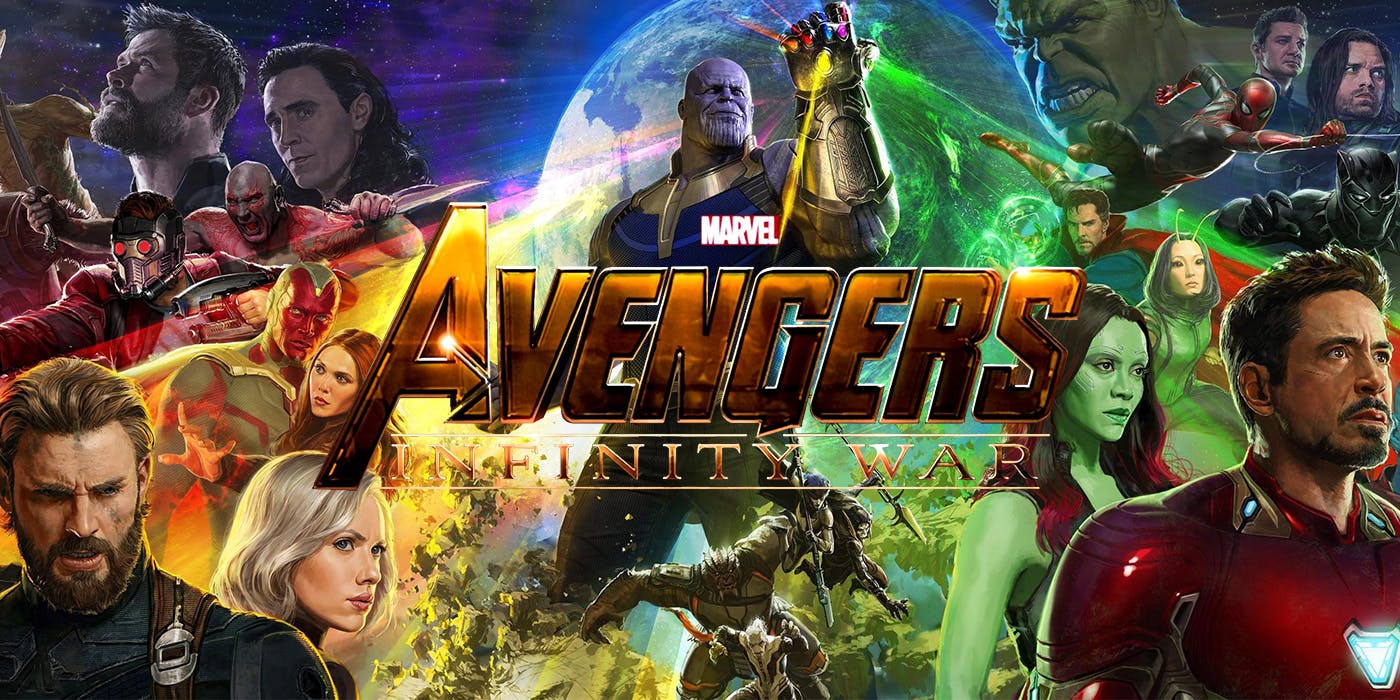 Iron Man, Thor, the Hulk and the rest of the Avengers unite to battle their most powerful enemy yet — the evil Thanos. On a mission to collect all six Infinity Stones, Thanos plans to use the artifacts to inflict his twisted will on reality. The fate of the planet and existence itself has never been more uncertain as everything the Avengers have fought for has led up to this moment.
Don't Miss: Avengers Infinity War – Vision Is Going To Be Crushed But [Spoiler] Will Come To His Rescue