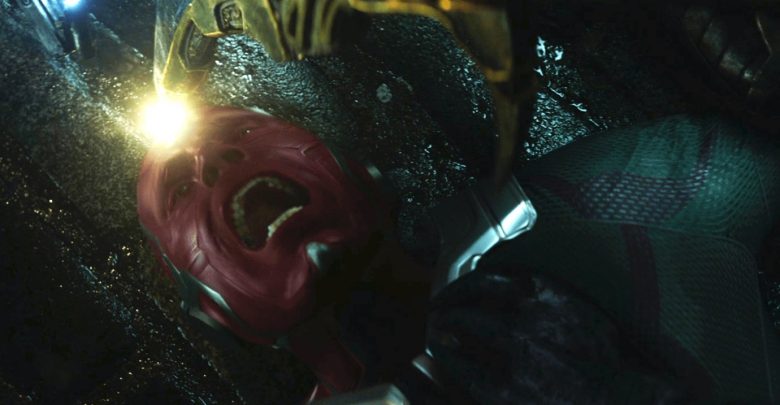 Avengers Infinity War will be the culmination of literally a decade of hard work and the Studios' greatest venture till date. Marvel Studios really wants this movie to meet and perhaps go beyond all expectations as the movie hits the theaters a week later. The movie is tracking mind-boggling opening weekend numbers, somewhere in the ballpark of $200-250 million.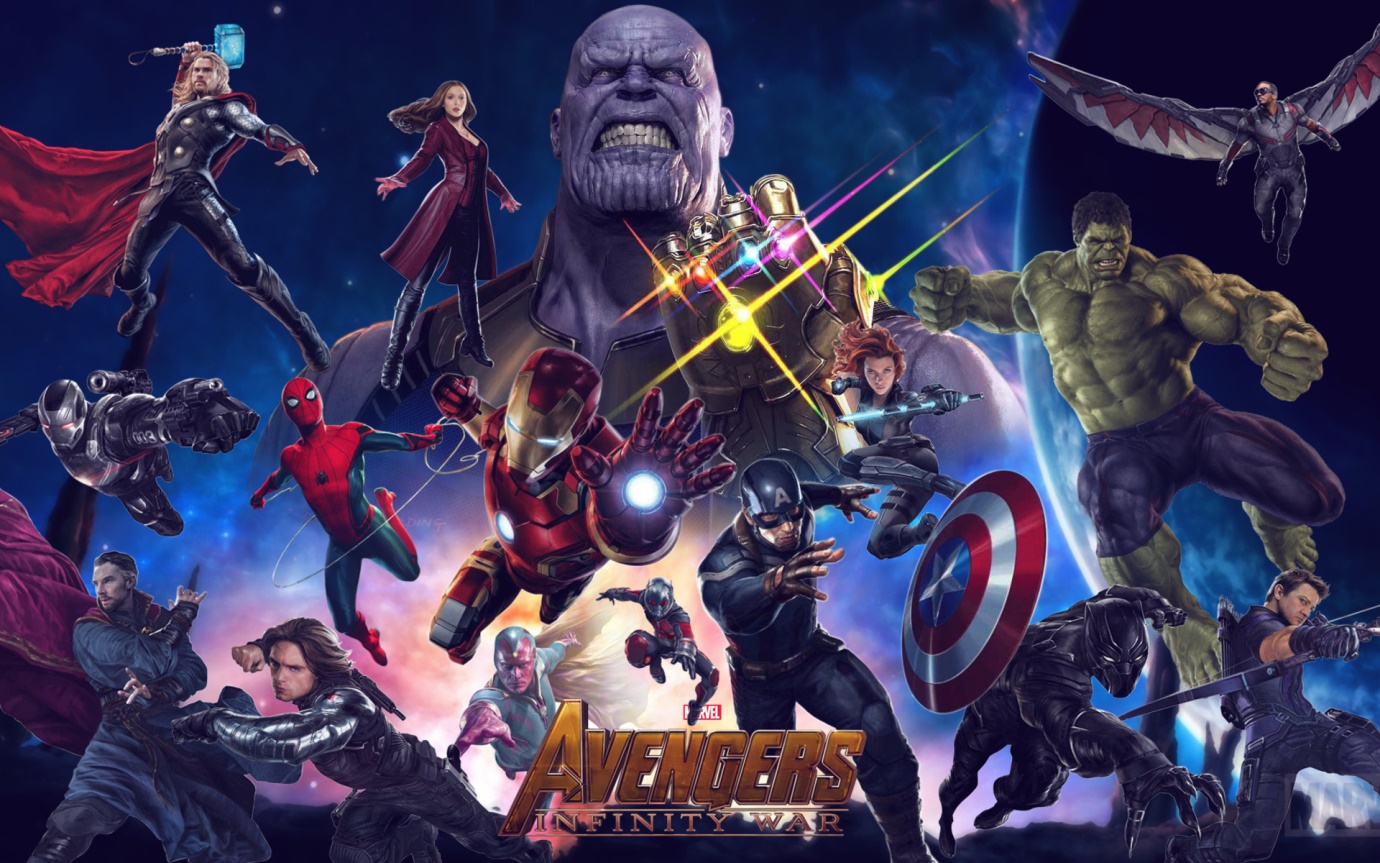 As with all profitable movie franchises, the PR Team for each movie has been tasked with releasing sneak previews of the upcoming extravaganza and Marvel has already revealed a plentiful, the latest being the topic of discussion.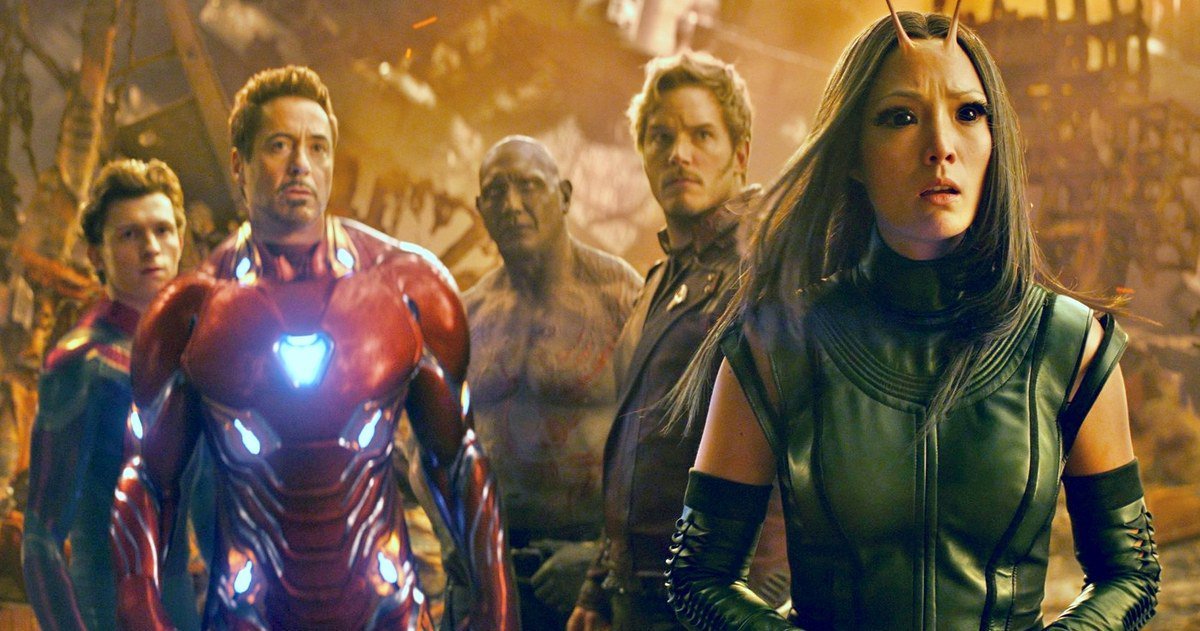 A brand new video clip has surfaced online. Marvel's Marketing Strategy is so flawless we have severe suspicions was it Marvel Studios that Trump had contracted to handle his PR during his presidential campaign. The new Video Clip of Avengers Infinity War doesn't reveal much but still reveals too much. How is that you ask?
Well in this new trailer, something really awesome happens that will literally blow your mind away. The scene we are talking about is the snippet of Shuri repairing Vision in the Video Clip.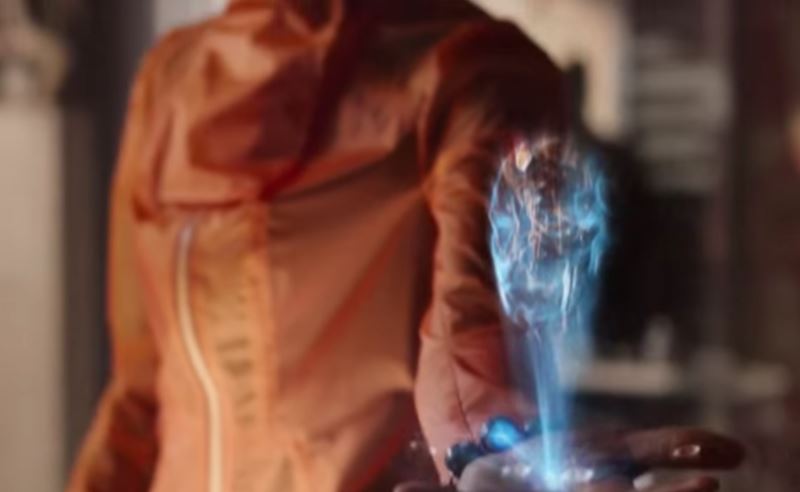 The New Teaser Promo shows Bruce Banner (Mark Ruffalo), Vision (Paul Bettany) and Shuri (Letitia Wright) in a single frame. Captain America (Chris Evans) and Scarlet Witch (Elizabeth Olsen) are seen standing in the background. The clip shows Shuri showing off her technical expertise as she repairs Vision as Cap and Wanda look with awe in the background.
Vision is one of the most important superheroes from the point of view of narrative as he is the Infinity Stone holder. The Mind stone is literally embedded on its forehead. Well, at this time, you can wear the world's most exquisite and expensive jewelry and nobody will steal it, but if you have an Infinity stone, you can start counting your days as Thanos is coming to crush you.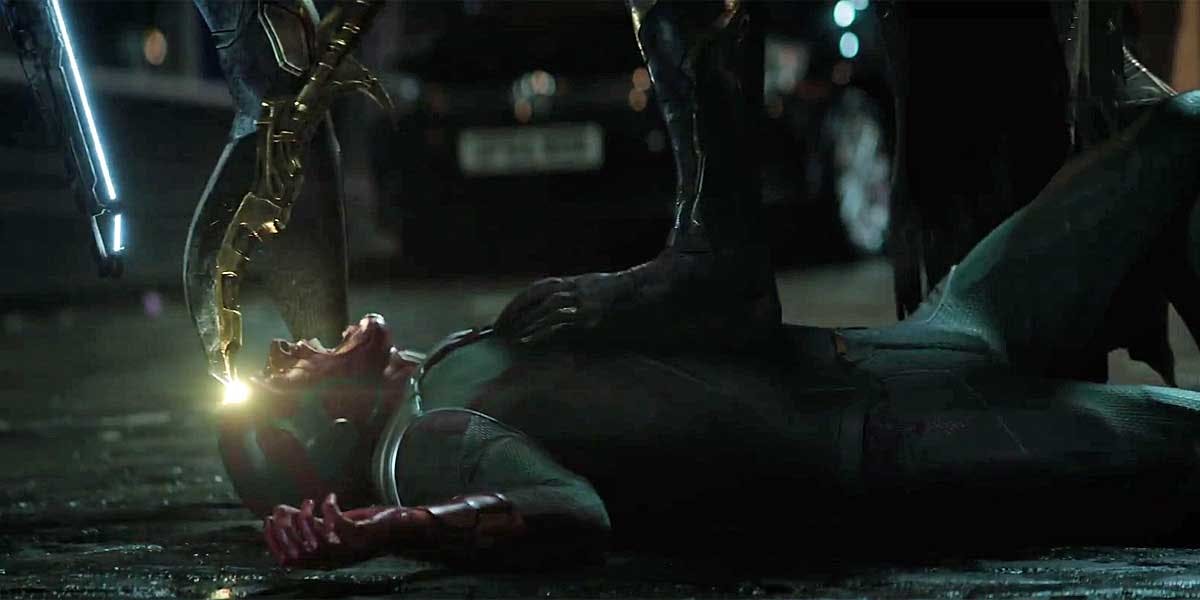 Firstly, Thanos will send arguably his strongest member of Black Order 'Corvus Glaive' to finish off Vision and get Mind stone off his forehead. He will certainly go after him viciously and as we saw in the trailer, Glaive is torturing Vision and doing everything possible to extract Infinity stone but Vision will be saved by a superhero or group of powered beings and there will be Wakandan seige as Cap led Secret Avengers with Black Panther forces are refusing to let go off Vision even when massive alien army of 'Outriders'  are standing by to turn the kingdom into ash. Vision will probably get away but not without being seriously hurt.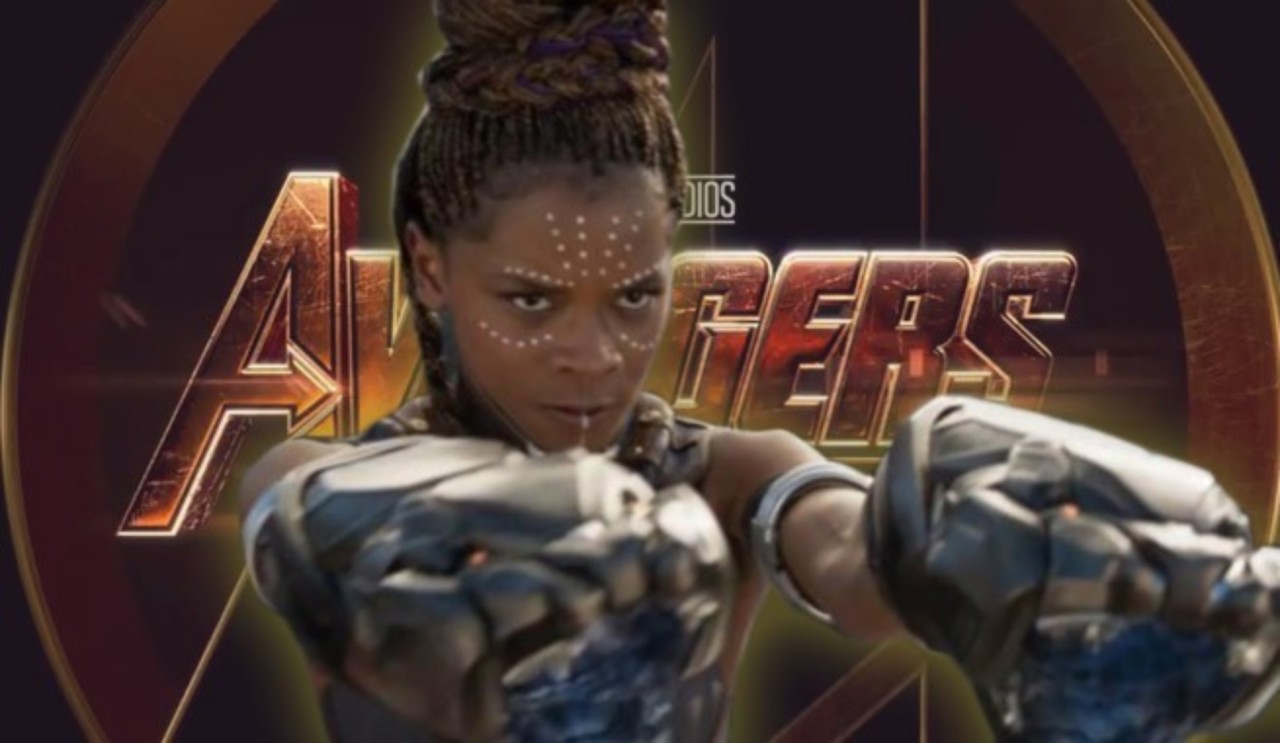 An Interview with Letitia Wright by Good Morning America reveals this new info to the general public. At the 4:17 moment of the video, Shuri is seen scanning vision's body as Bruce Banner stands perplexed in the background. When Shuri's scans are complete, she goes to Banner and asks why they didn't "reprogram the synapses to work effectively" to which Banner replies "Coz we didn't think of it." The Clip ends with Shuri assuring the Jade Giant that she did her best.
Here is the video we are talking about:
Captain America's Secret Avengers are now located in Wakanda and operate out of the tiny African Nation even though they are international fugitives pertaining to the events of Civil War. Vision has left Team Stark to be with the love of his life, Scarlet Witch. And therein lays the problem. Vision still has the Mind Stone attached to his forehead which is what Thanos wants. Cap probably wants Shuri to take a look at Vision since she is the best-suited technician as her being the world's foremost expert in various scientific fields adds credit to her abilities.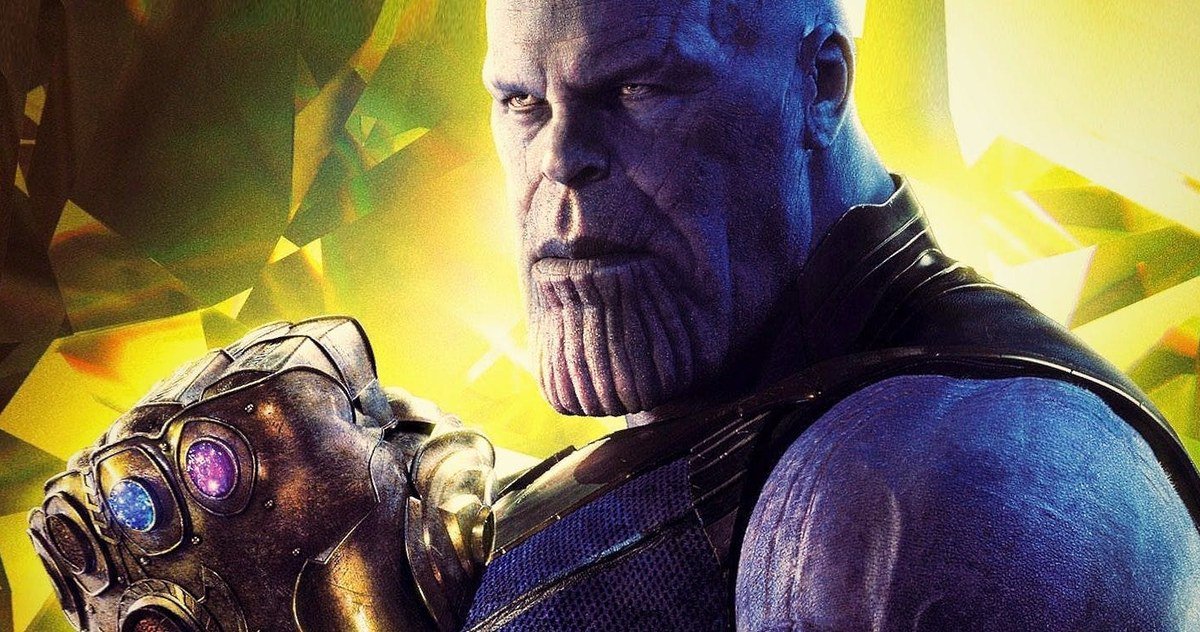 Russos have already described 'Avengers Infinity War' as a heist movie where Thanos and his Black Order will steal six Infinity stones scattered in different places in the universe and possessed by different entities. Well, whosoever it may be, Thanos' single-minded mission is to retrieve cosmic singularities, assemble the gauntlet and destroy half the universe with the snap of his fingers. Here's what Russos said: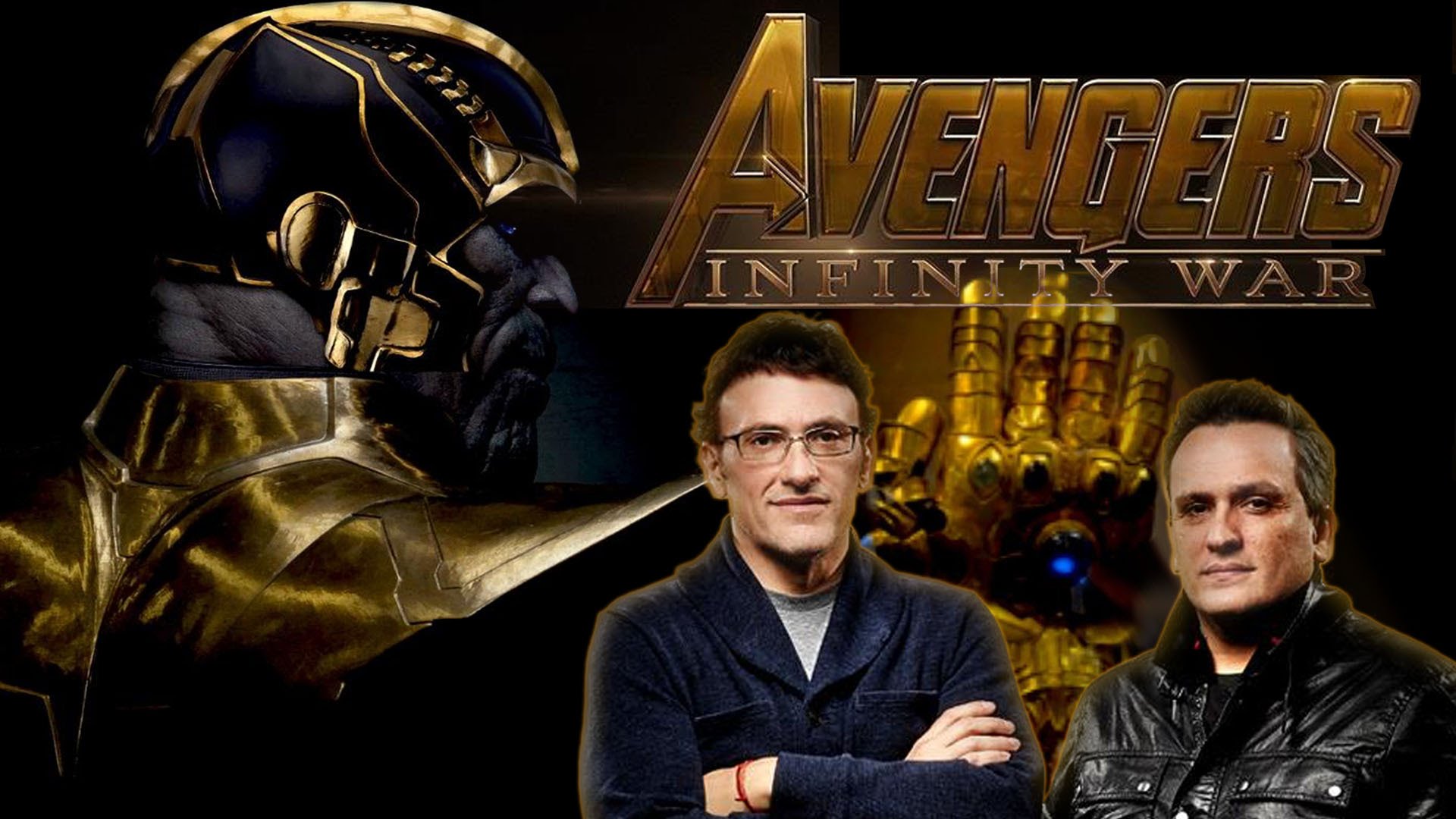 "With "Infinity War," the biggest new element to the movie is Thanos and the fact that he's entering the storytelling in a very bold, strong way, to the degree that he's almost one of the leads. We've shaped an interesting narrative around him that in some ways leans heavily on a heist film in the fact that he's going after the infinity stones in a much bolder, successful way than he has in the past. The entire movie has that energy of the bad guy being one step ahead of the heroes. We looked at a lot of movies that had that heist-style energy to them, and that brought some inspiration".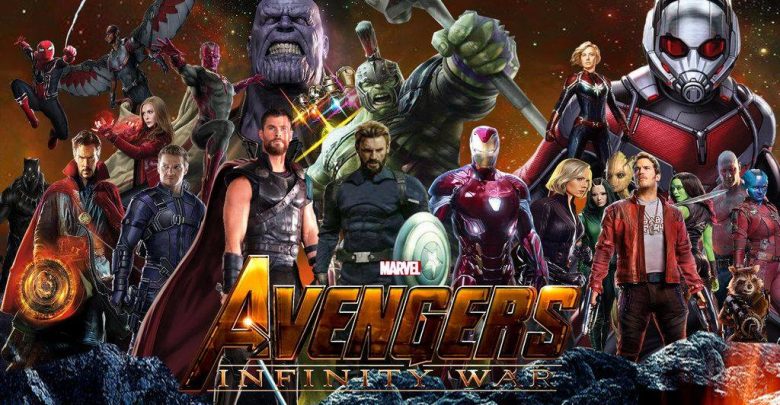 Avengers Infinity War will see the united stand of the Avengers, The Guardians of the Galaxy, Doctor Strange, Spiderman, Black Panther and Ant-Man as they come together to fight back Thanos and his nefarious Black Order as the latter come looking for the Infinity Stones so that Thanos could complete his Infinity Gauntlet and rule half of the creation under his dominion.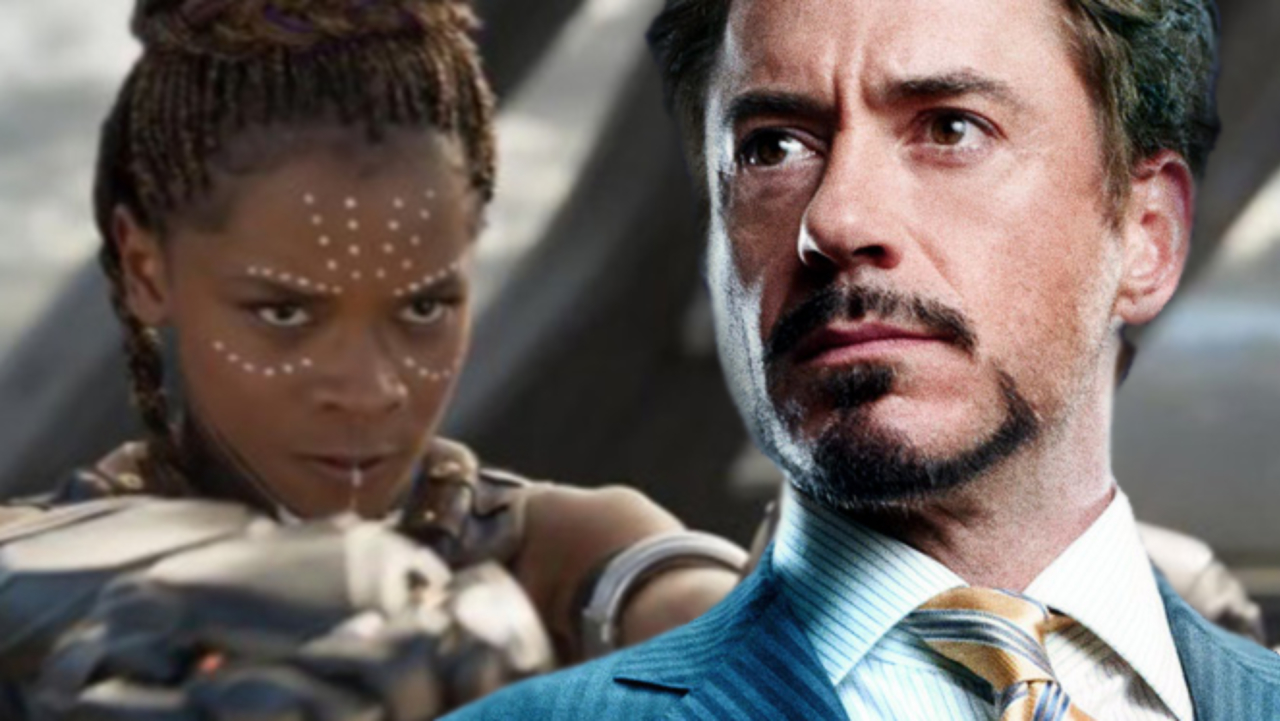 Fans are eagerly waiting for the MCU's three greatest minds – Tony Stark, Bruce Banner, and Shuri, to share screen space together. Is Shuri really smarter than Tony Stark? If Tony is indeed smarter than her, why didn't Vision just go to Tony? We will soon find out when Infinity War hits the theaters.
Black Panther released on January 29, 2018. The official film synopsis reads:

After the death of his father, T'Challa returns home to the African nation of Wakanda to take his rightful place as king. When a powerful enemy suddenly reappears, T'Challa's mettle as king — and as Black Panther — gets tested when he's drawn into a conflict that puts the fate of Wakanda and the entire world at risk. Faced with treachery and danger, the young king must rally his allies and release the full power of Black Panther to defeat his foes and secure the safety of his people.
Shuri will next appear in Avengers Infinity War. The movie is slated for an April 27, 2018 release date and the official film synopsis reads: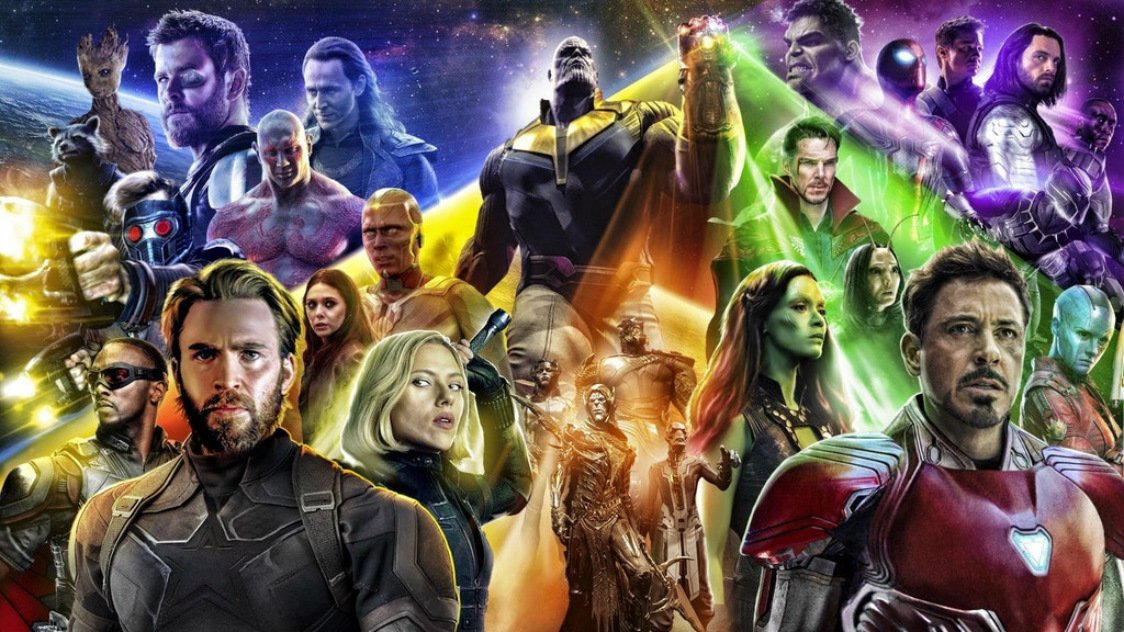 Iron Man, Thor, the Hulk and the rest of the Avengers unite to battle their most powerful enemy yet — the evil Thanos. On a mission to collect all six Infinity Stones, Thanos plans to use the artifacts to inflict his twisted will on reality. The fate of the planet and existence itself has never been more uncertain as everything the Avengers have fought for has led up to this moment.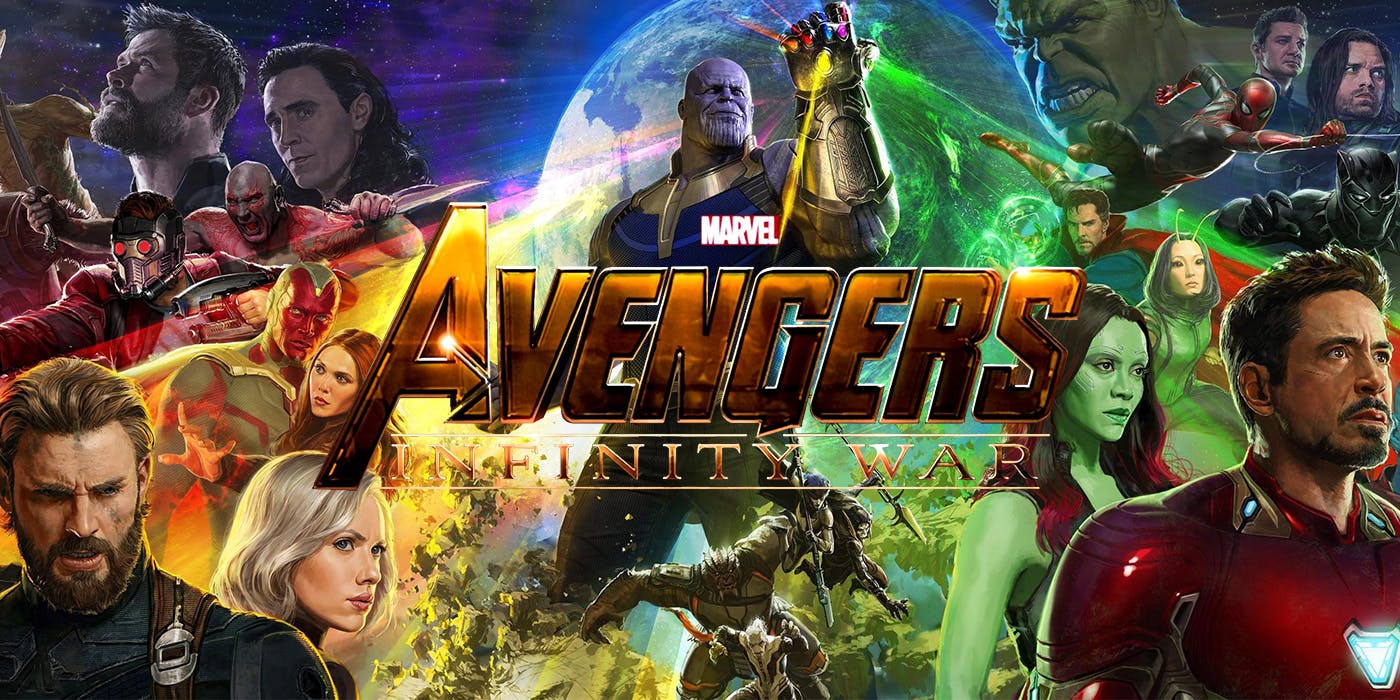 "As the Avengers and their allies have continued to protect the world from threats too large for any one hero to handle, a new danger has emerged from the cosmic shadows: Thanos. A despot of intergalactic infamy, his goal is to collect all six Infinity Stones, artifacts of unimaginable power, and use them to inflict his twisted will on all of reality. Everything the Avengers have fought for has led up to this moment – the fate of Earth and existence itself has never been more uncertain".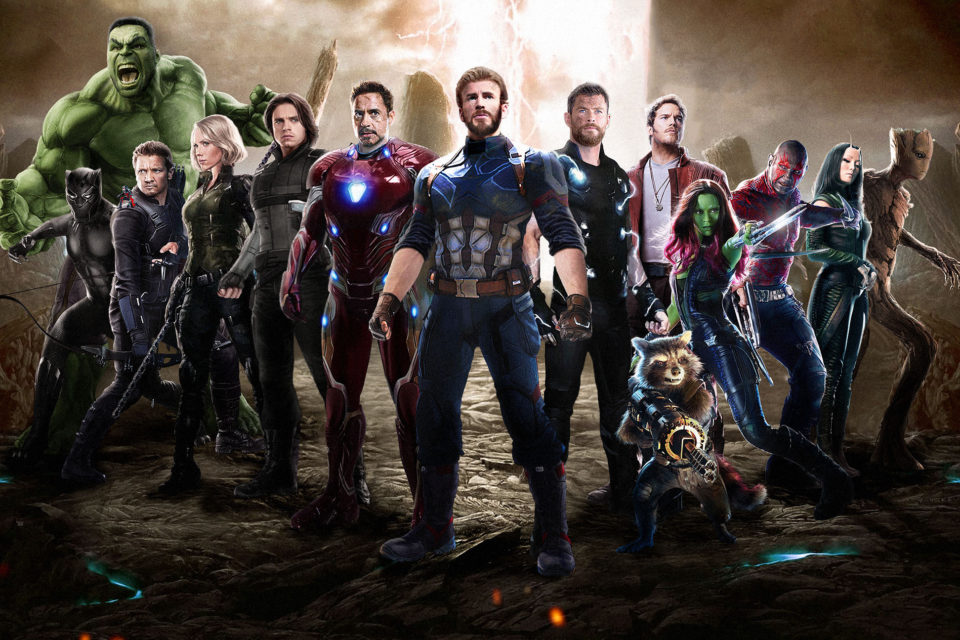 "An unprecedented cinematic journey ten years in the making and spanning the entire Marvel Cinematic Universe, Marvel Studios' "Avengers: Infinity War" brings to the screen the ultimate, deadliest showdown of all time. The Avengers and their Super Hero allies must be willing to sacrifice all in an attempt to defeat the powerful Thanos before his blitz of devastation and ruin puts an end to the universe".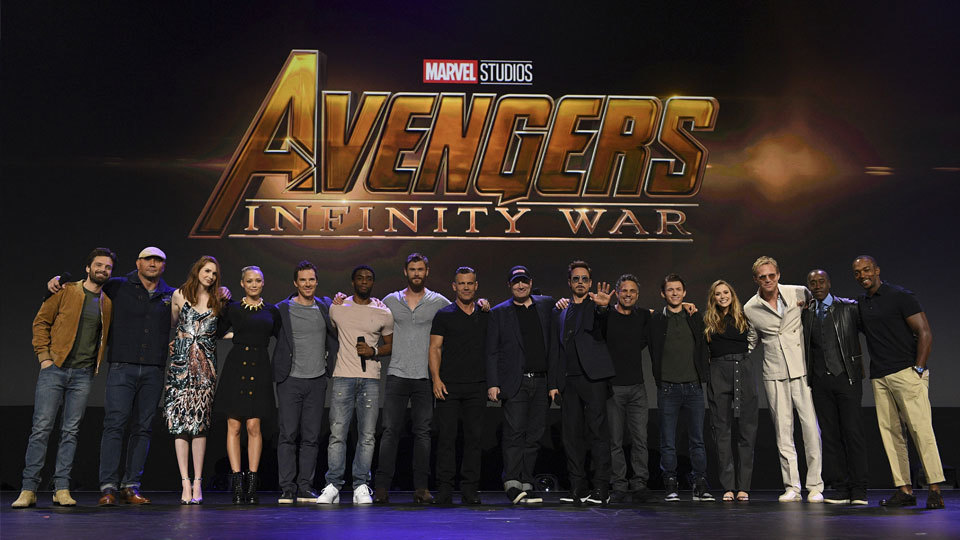 The cast is massive and top notch as it features some of the biggest stars including Robert Downey Jr. (Iron Man), Chris Evans (Captain America), Scarlett Johansson (Black Widow), Jeremy Reiner (Hawkeye), Benedict Cumberbatch (Dr. Strange), Chris Pratt (Star Lord), Zoe Saldana (Gamora), Sebastian Stan (Winter soldier), Anthony Mackie (Falcon), Chris Hemsworth (Thor), Tom Hiddleston (Loki), Mark Ruffalo (Hulk), Bradley Cooper (Rocket Raccoon), Vin Diesel (Groot), Benedict Wong (Wong), Tom Holland (Spiderman), Letitia Wright (Shuri), Chadwick Boseman (Black Panther), Paul Rudd (Ant-Man), Elizabeth Olsen (Scarlett Witch), Karen Gillian (Nebula), Pom Klementieff (Mantis), Dave Bautista (Drax), Paul Bettany (Vision), Josh Brolin (Thanos).
Don't Miss: 20 Powerful Wizards Other Than Doctor Strange To Become The Sorcerer Supreme!!