Avengers: Infinity War is almost upon us, as it is just 3 days away. We are so close to the biggest Superhero ensemble that has ever happened on the big screen and there is no stopping this movie from going crazy at the box office and pleasing all the fans and the critics. It is the most anticipated movie of this year and it will be the beginning of the culmination of whatever has happened in the MCU till now.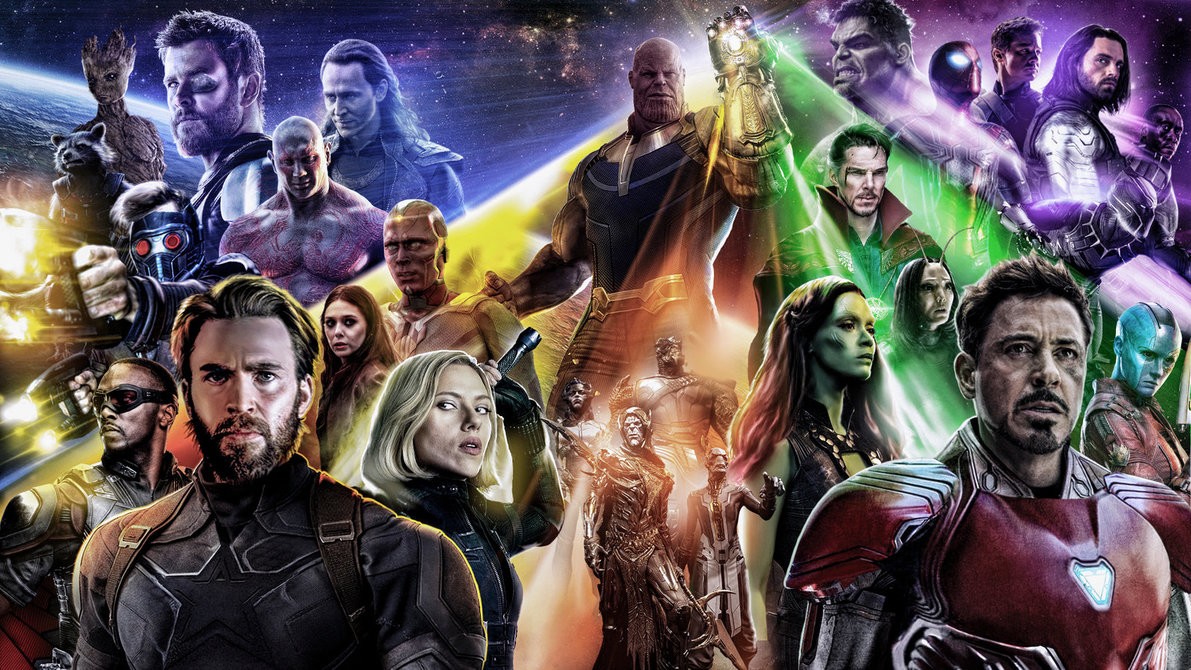 This is one of the greatest comic-book events in the history of Marvel universe. Since 2008, when MCU officially made its debut with Iron Man, 18 Marvel movies have come out and they have all led us to this epic conclusion where Avengers are finally up against the most dreaded and terrifying villain they have ever faced. The Infinity War will see around 67 major comic-book characters and half of which are superheroes.
This will be the first time Thanos would come on the big screen and really make his presence felt. Along with him are going to come to the children of the Mad Titan, called the Black Order. The members of the Black Order include Ebony Maw, Proxima Midnight, Corvus Glaive and Cull Obsidian.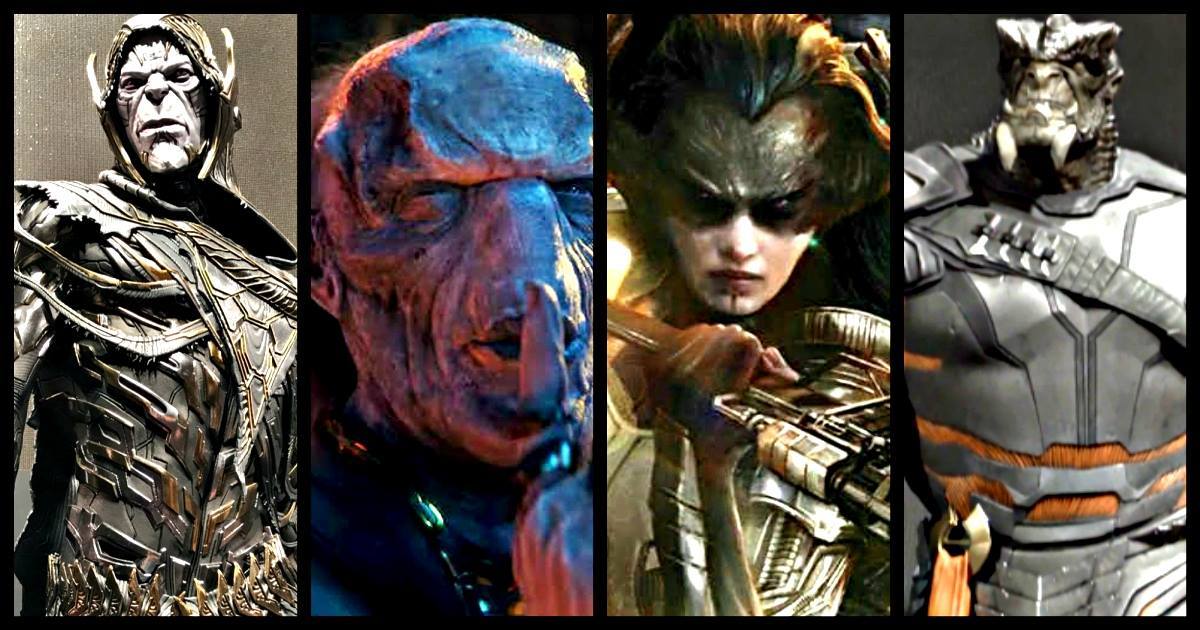 Black Order is not just group of super assassins who commit atrocities at the behest of Mad Titan. They are more like cosmic ninjas who are handpicked by Thanos to destroy whole worlds, level entire planets and blow everything to smithereens. These are some of the terrifying creatures born in the darkest corners of the universe. And they are fiercely loyal to Mad Titan.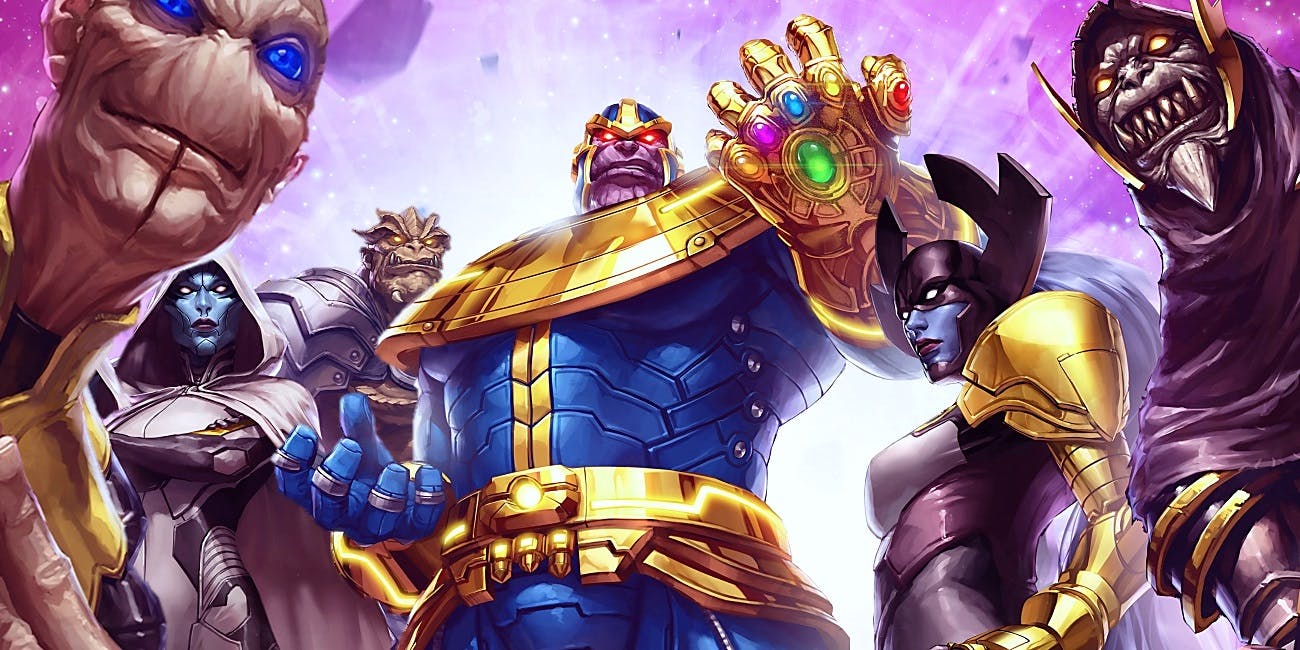 Thanos has one goal and one goal only, assemble the Infinity Gauntlet with all the Infinity stones embedded in it and then wipe out half the universe at the snap of his fingers. Black Order is there to serve their master and will do everything possible to retrieve six cosmic singularities to help Thanos become the most powerful cosmic force in the universe.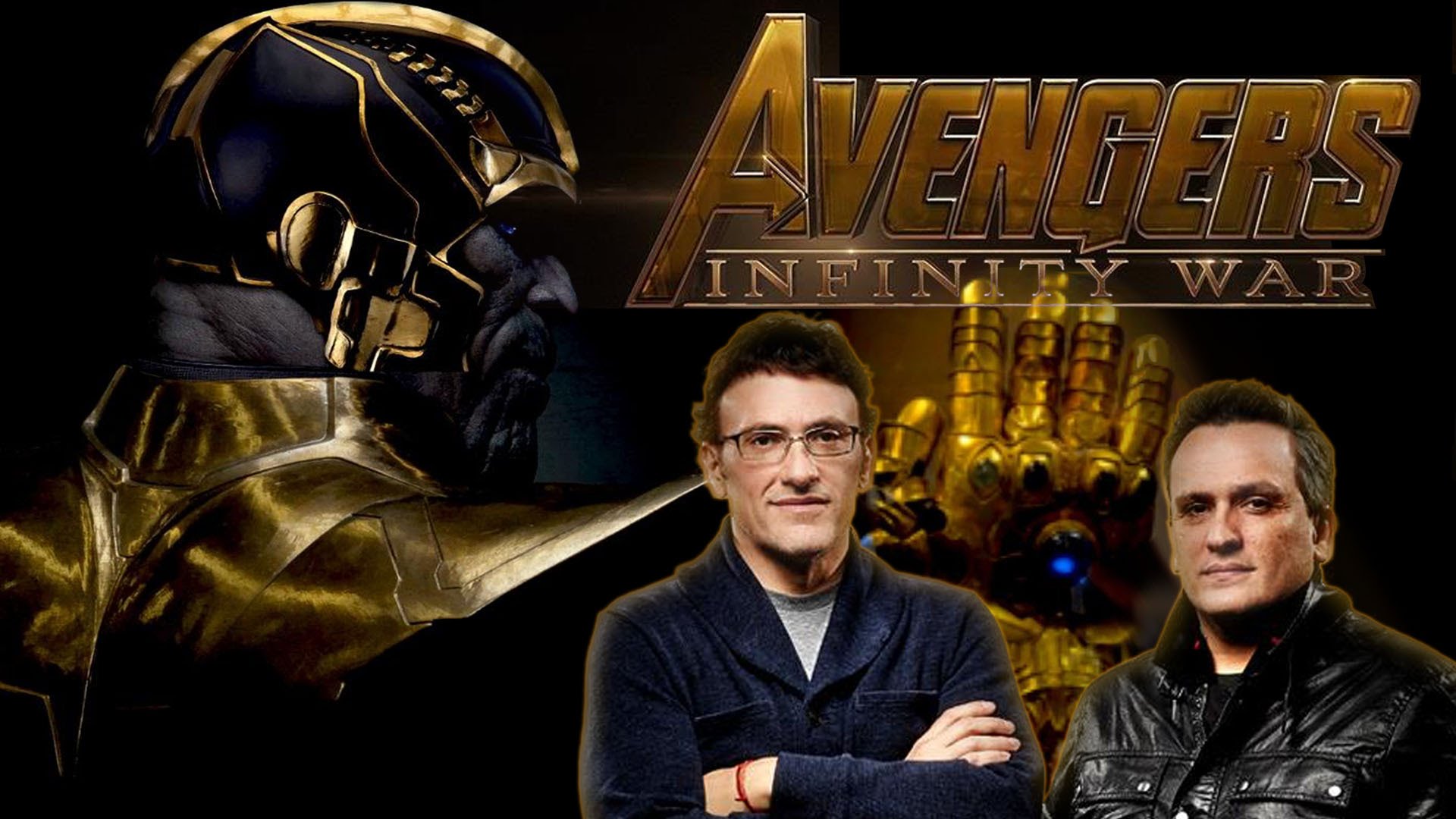 The directors of Avengers: Infinity War, Joe, and Anthony Russo earlier said that all these characters will be played by actors that do have a significant name in the industry, and not just random extras debuting into the film. Just recently, the Russos finally revealed the actor who will be playing one of the most manipulative characters in the Marvel Cinematic Universe, Ebony Maw.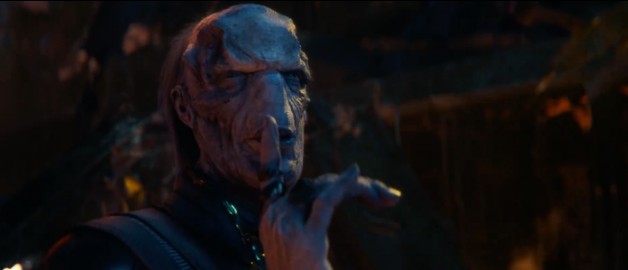 Maw is a brilliant strategist and a master tactician who prefers mind over matter. He is the least blood-thirsty member of Black Order and that's precisely why he is the most dangerous of them all. He was sent to take down 'Illuminati' and once led Thanos' armies against Ego The Living Planet.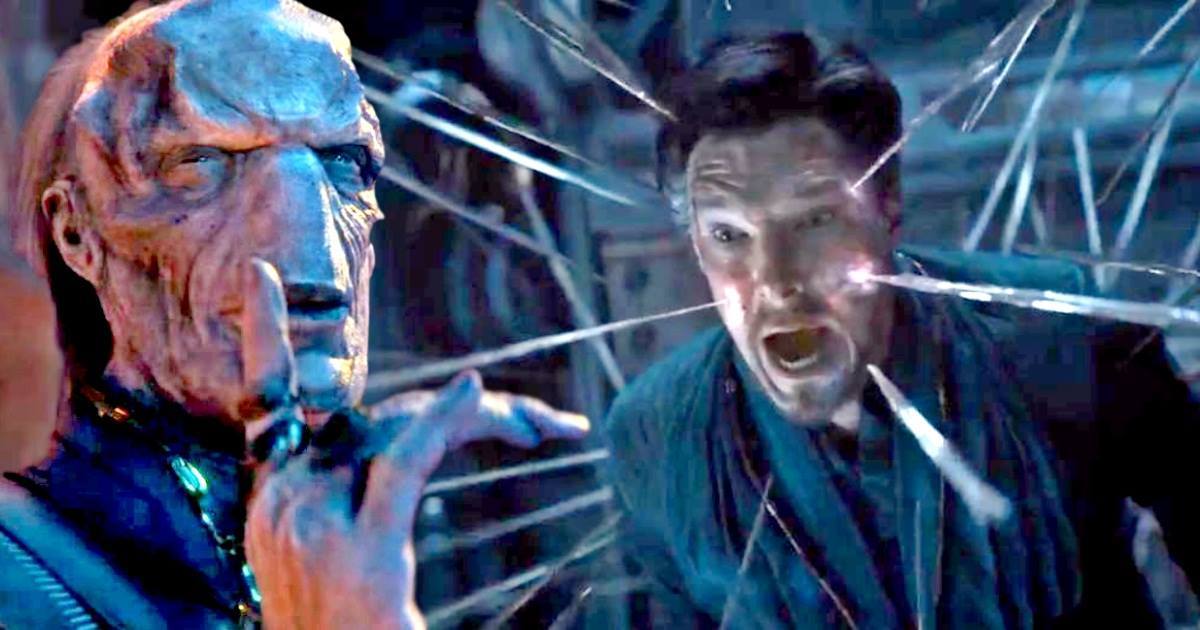 In the upcoming Avengers: Infinity War, he will confront Doctor Strange and extract Time Stone which is in his possession. We know that Maw will use his greatest weapon and capture Strange in the mind traps which are extremely difficult to escape from. Joe Russo was recently involved in an Interview, and they revealed that the Irish actor, Tom Vaughan-Lawlor will be voicing Ebony Maw and also give the motion capture for him.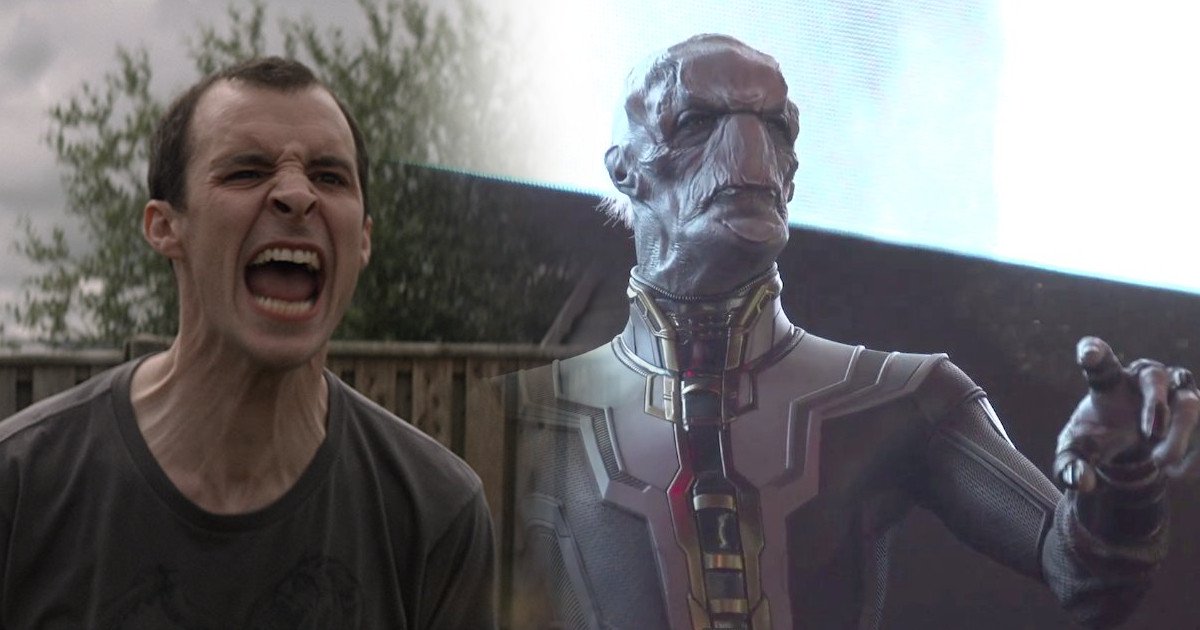 Joe Russo also revealed the reason behind choosing Tom for the role. Here's what he said:
We really were looking for actors to embody these characters of the children of Thanos, called the Black Order. This character Ebony Maw in particular is like Thanos' herald. He's a little bit of his hype man. And Thanos is sort of a culty character. Ebony Maw, the character who Tom plays, is the one that builds up the cult."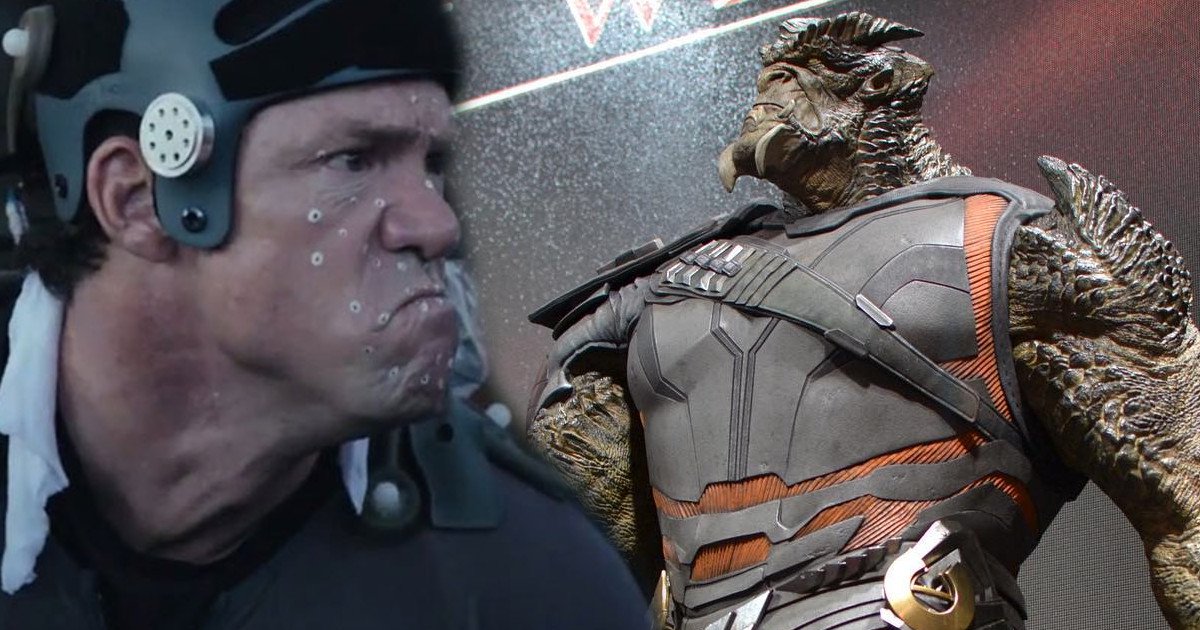 Two other actors were already known to us as Carrie Coon has played Proxima Midnight, Terry Notary has played Cull Obsidian. Notary is a well-known and established motion capture actor who has worked with Andy Serkis in the Planet of the Apes franchise, so he is a brilliant choice for playing the gigantic Cull Obsidian. And now, the Russos have revealed that the leftover member of the Black Order, Corvus Glaive will be played by Michael James Shaw, an actor better known for his small-screen roles.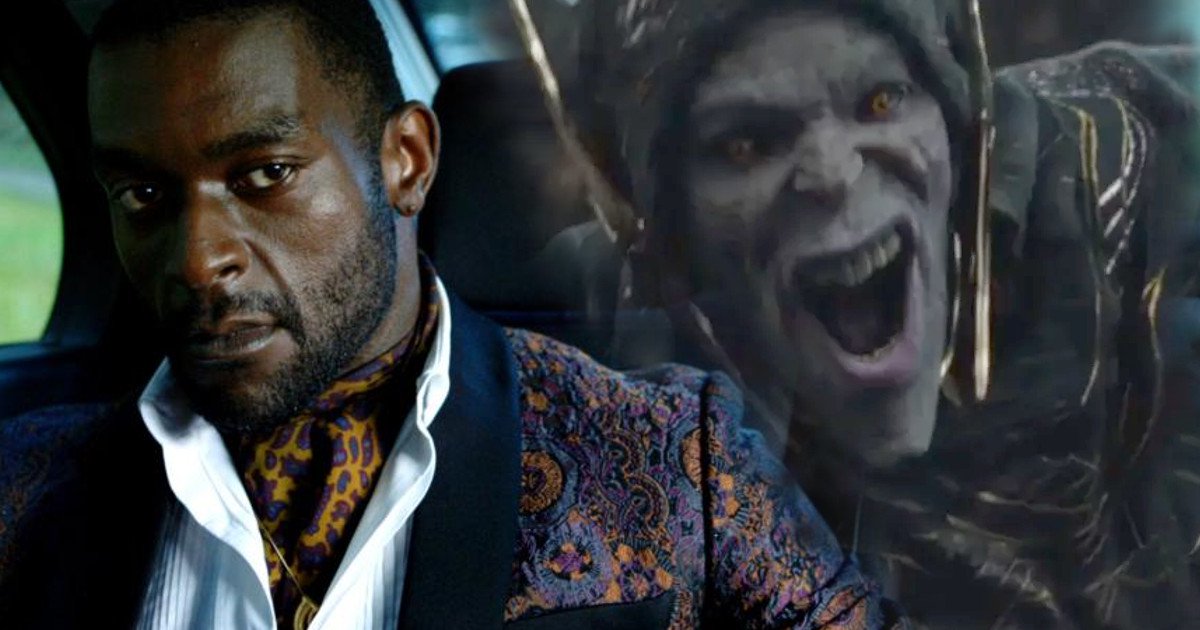 In an interview with 'Cinema Blend', Anthony and Joe Russo talked about how they cast actors for these motion capture roles and how these CGI characters were created. Here's what Anthony Russo said:
"In the same way we were approaching Thanos with Josh Brolin to bring sort of a very grounded, realistic performance, we wanted to do that with everyone in the Black Order. So we cast very, very good actors for those. And we had Terry Notary, so Terry worked very closely with every one of them to help them understand, including Josh, to help them understand movement, what the relationship between their body and their characters' bodies are, almost like a puppeteer."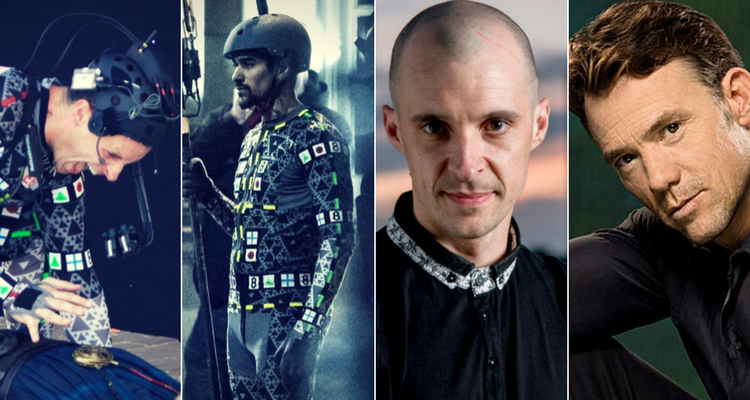 It is good to see that everything is so thought about and sorted in this movie. The Russos and Marvel have done a really remarkable job with this movie and all of it can be seen in the marketing. The movie will create history in all respects. Moreover, it is set to shatter all box-office records as per the early reports. According to Box office trackers, it is poised to have a massive opening weekend, somewhere in the ballpark of $200-250 million worldwide. It broke previous pre-sales record in just 6 hours. And if the hype surrounding the movie actually translates into audience footfalls, it has enough juice to breach $2 Billion when all is said and done.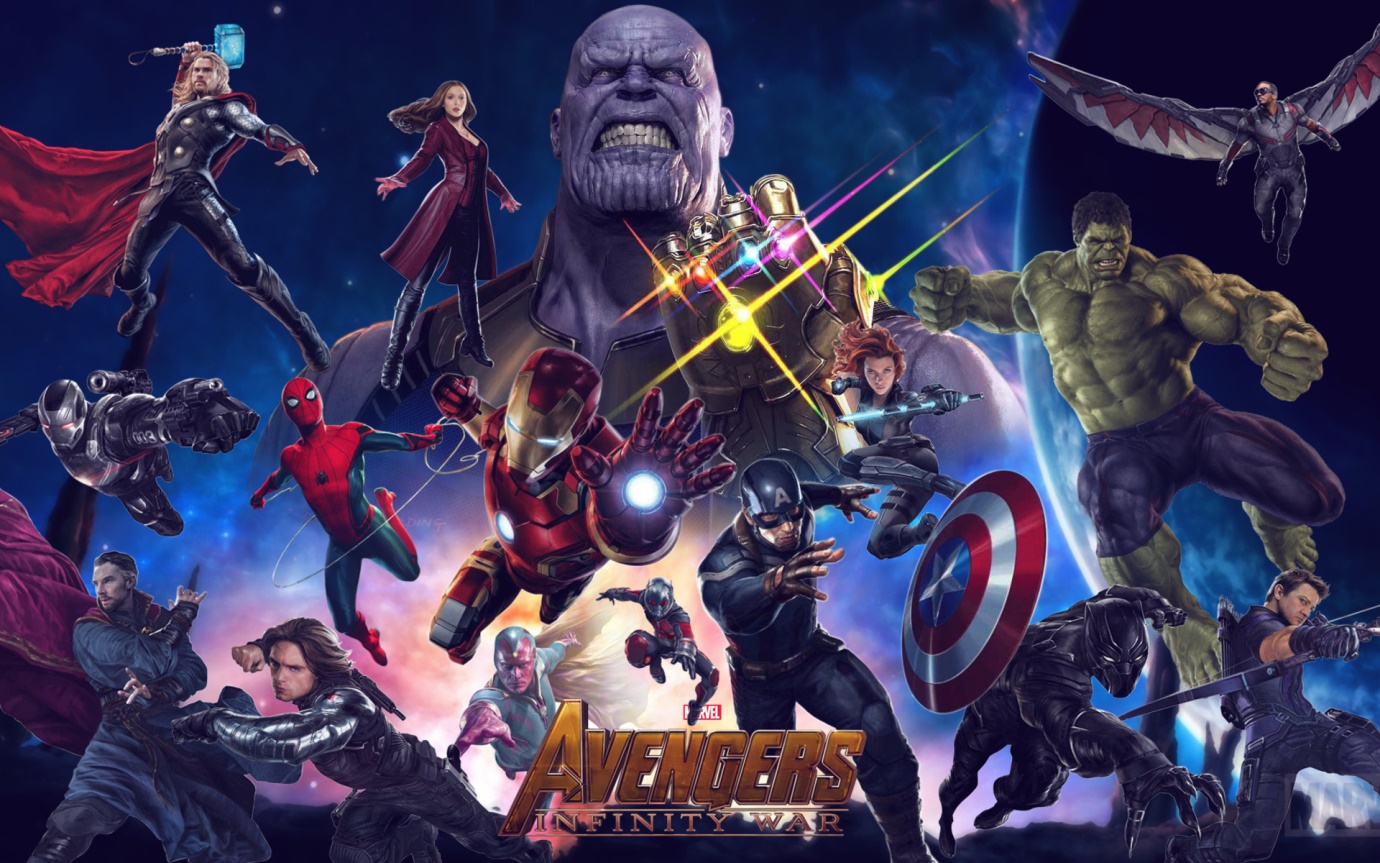 Avengers: Infinity War will open in theatres on April 27. The movie is directed by Russo brothers who have a remarkable track record when it comes to directing big comic-book ensemble movies. It is produced by Marvel President Kevin Feige and his team of executive producers including Stan Lee, Louis D'Esposito, Victoria Alonso and Michael Grillo. The screenplay is written by an amazing duo – Christopher Markus and Stephen McFeely.
Here's the official Synopsis of the movie, it reads: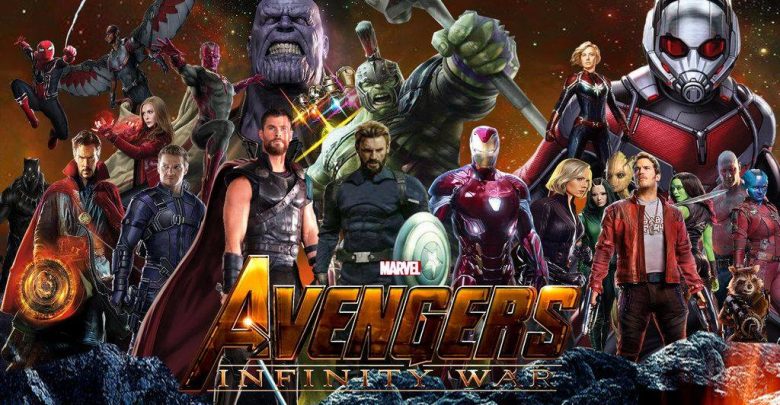 "Iron Man, Thor, the Hulk and the rest of the Avengers unite to battle their most powerful enemy yet — the evil Thanos. On a mission to collect all six Infinity Stones, Thanos plans to use the artifacts to inflict his twisted will on reality. The fate of the planet and existence itself has never been more uncertain as everything the Avengers have fought for has led up to this moment".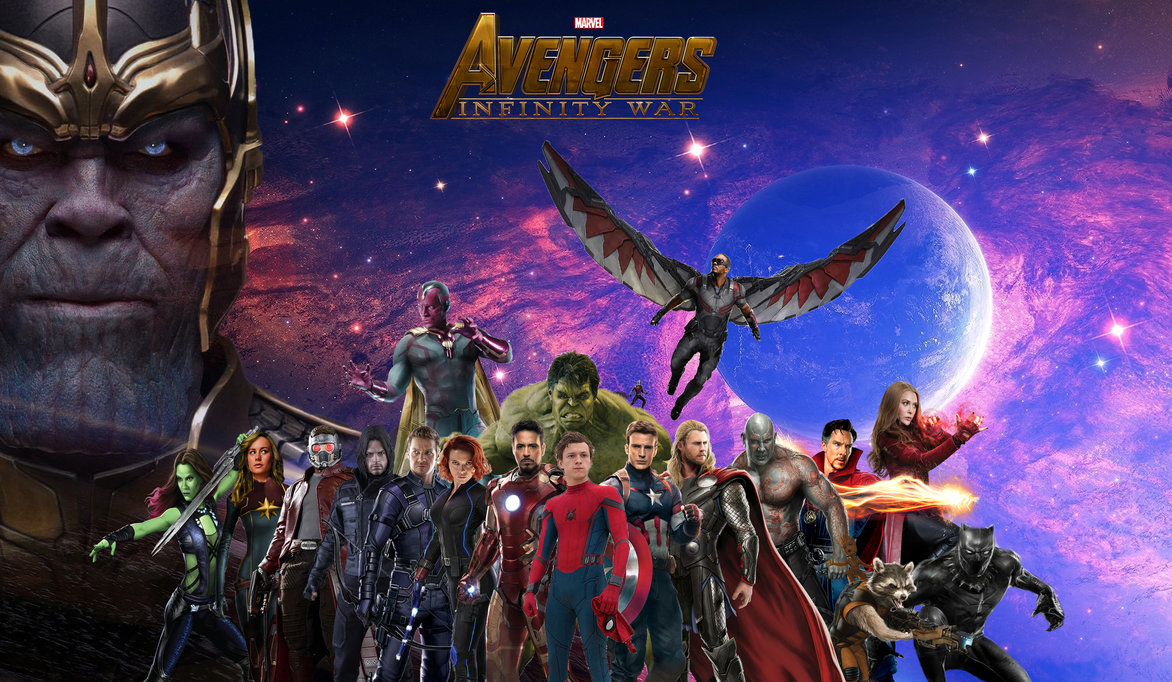 "An unprecedented cinematic journey ten years in the making and spanning the entire Marvel Cinematic Universe, Marvel Studios' "Avengers: Infinity War" brings to the screen the ultimate, deadliest showdown of all time. The Avengers and their Super Hero allies must be willing to sacrifice all in an attempt to defeat the powerful Thanos before his blitz of devastation and ruin puts an end to the universe".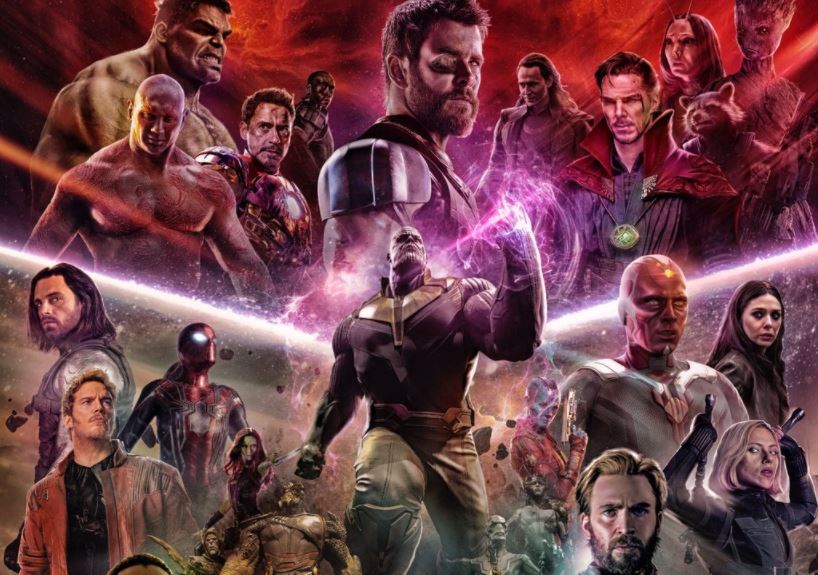 "As the Avengers and their allies have continued to protect the world from threats too large for any one hero to handle, a new danger has emerged from the cosmic shadows: Thanos. A despot of intergalactic infamy, his goal is to collect all six Infinity Stones, artifacts of unimaginable power, and use them to inflict his twisted will on all of reality. Everything the Avengers have fought for has led up to this moment – the fate of Earth and existence itself has never been more uncertain".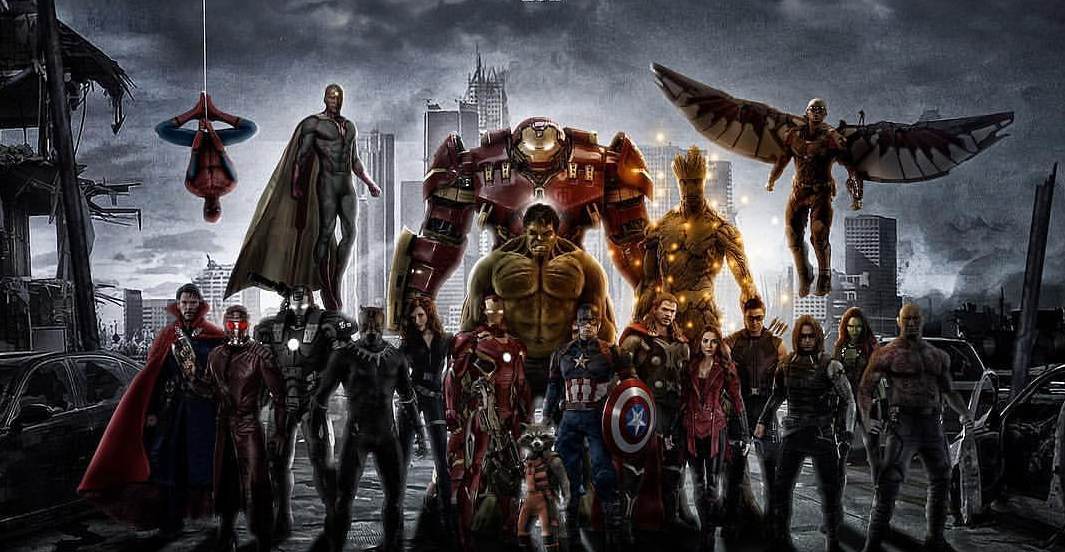 The ensemble cast is overwhelmingly fantastic as it features some of the biggest stars under single banner including Robert Downey Jr. (Iron Man), Josh Brolin (Thanos), Chris Evans (Captain America), Mark Ruffalo (Hulk), Scarlett Johansson (Black Widow), Jeremy Reiner (Hawkeye), Chris Pratt (Star Lord), Zoe Saldana (Gamora), Karen Gillian (Nebula), Sebastian Stan (Winter soldier), Anthony Mackie (Falcon), Chris Hemsworth (Thor), Tom Hiddleston (Loki), Bradley Cooper (Rocket Raccoon), Vin Diesel (Groot), Benedict Cumberbatch (Dr. Strange), Benedict Wong (Wong), Tom Holland (Spiderman), Letitia Wright (Shuri), Chadwick Boseman (Black Panther), Paul Rudd (Ant-Man), Elizabeth Olsen (Scarlett Witch), Pom Klementieff (Mantis), Dave Bautista (Drax), Paul Bettany (Vision), Tom Vaughan-Lawlor (Ebony Maw), Carrie Coon (Proxima Midnight), Terry Notary (Cull Obsidion) and Michael James Shaw (Corvus Glaive).
Don't Miss: Infinity War: Here's What Letitia Wright Says About Playing The Smartest MCU Character!!!