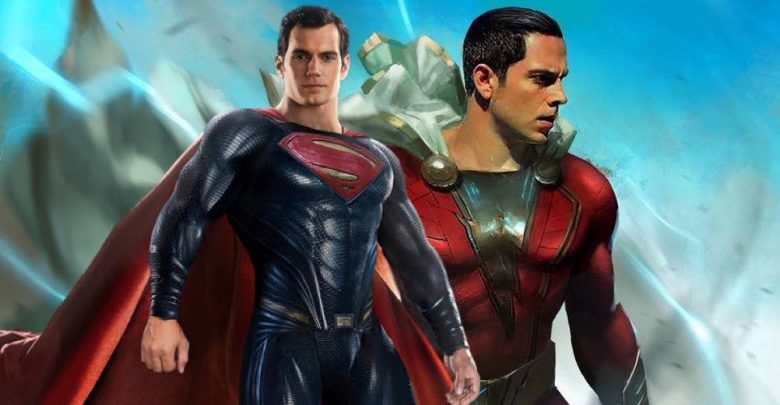 The DC Universe is in kind of a weird place at the moment. Justice League was supposed to be great to keep the movies in motion frequently, but even after being a step in the right direction, the movie did not do as well WB would have liked at the Box Office and even with the critics. Except for Wonder Woman, all the other DCEU movies failed to set the cash registers ringing.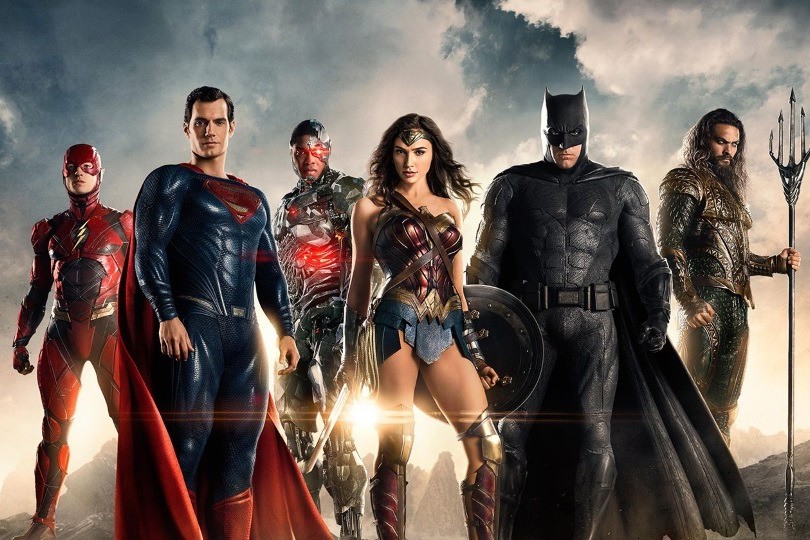 Justice League was supposed to crush the box office and take DCEU to new heights, instead, it has become the lowest grossing DCEU movie ever with total earnings $656 Million at the worldwide Box office. It was also claimed to be better than Batman V Superman by the critics and the fans absolutely loved it. Now DC is focusing more on Solo Superhero projects as the next 3 projects are going to be Aquaman, Shazam! and Wonder Woman 2. Flashpoint is still struggling to get its house in order.
The upcoming slate of DC movies is not as clear as it was a while ago because there are going to be a lot of changes in the plans from here on. Till now, we only have confirmation for Aquaman, which is set to come out on December 21, 2018, 2019; Shazam!, coming out on April 5, 2019; Wonder Woman 2, coming out on November 1; Suicide Squad 2, in 2020 along with Flashpoint.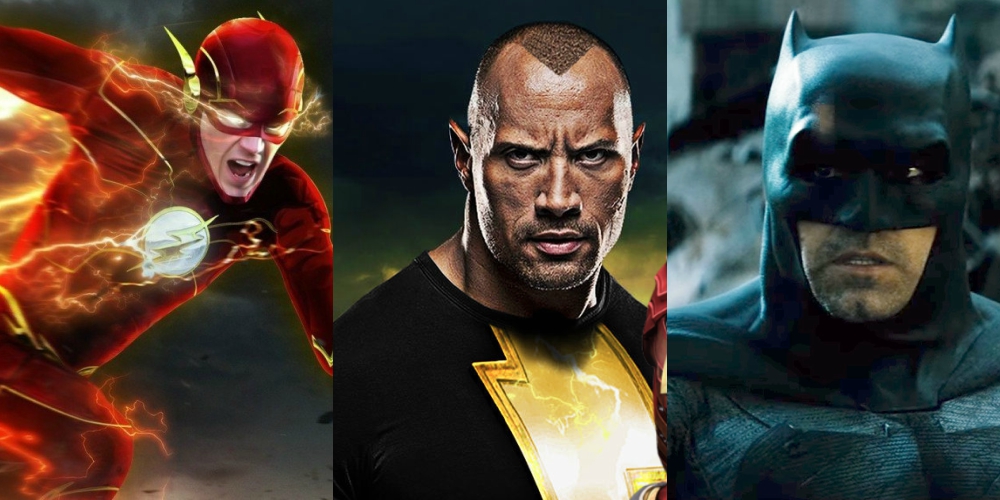 Rest all the movies that are currently "under development" are The Batman, Man of Steel 2, Nightwing, Black Adam, Deathstroke, Joker and Harley Quinn, Justice League Dark, New Gods, Green Lantern Corps and Cyborg but none of them have any sort of release dates confirmed just yet.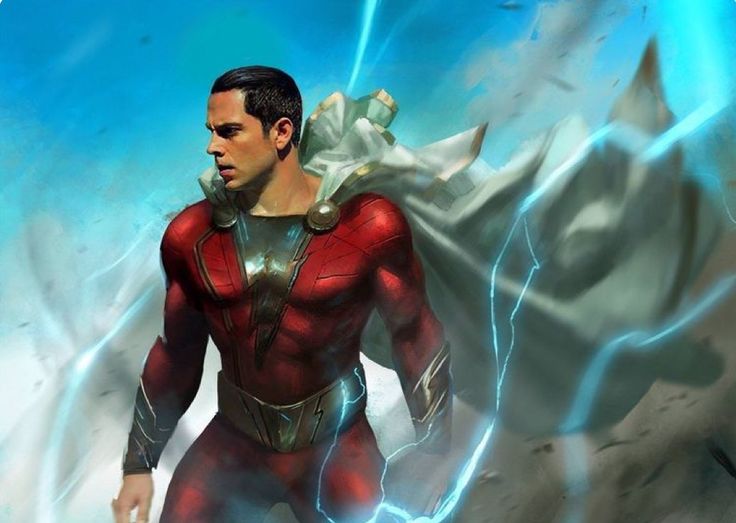 It was clear with Justice League itself that WB is trying to incorporate many changes in the way DCEU was pursuing things earlier. There has been a tonal shift in the movie which seemed pretty clear in both the DC movies that came out last year. In fact, the creative head of DC movies Geoff Johns said something interesting regarding the tonal shift in DC movies: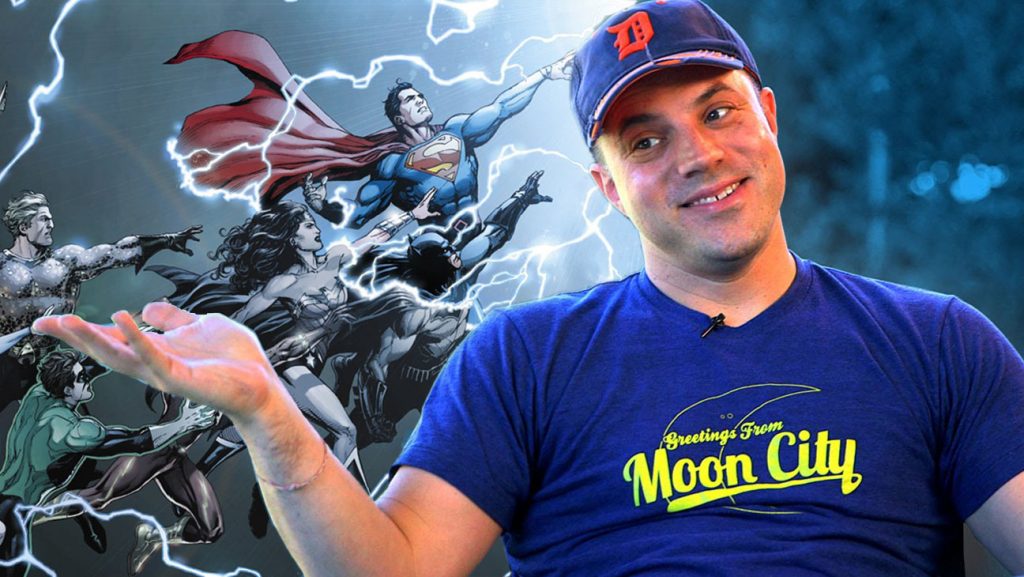 "Mistakenly in the past, I think the studio has said 'Oh, DC films are gritty and dark and that's what makes them different'. That could'nt be more wrong. It's a hopeful and optimistic view of life. Even Batman has a glimmer of that in him. If he did'nt think he would make tomorrow better, he'd stop."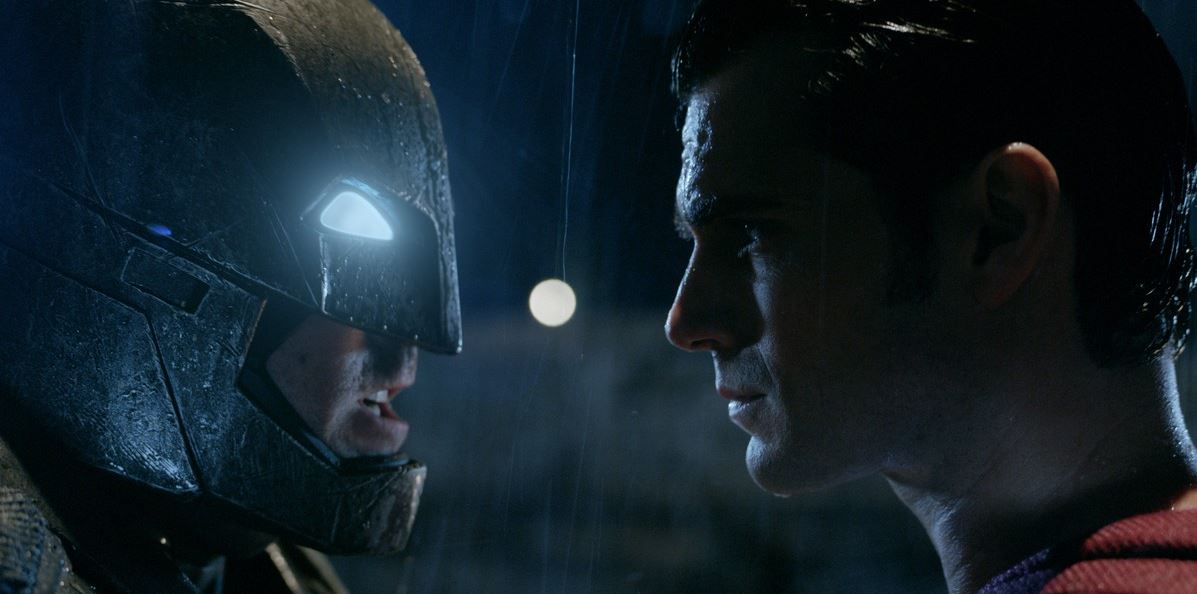 BvS was a pretty dark movie, and Suicide Squad was also dark even after having a bit of humor involved as well. Now, Shazam! is said to be this light-hearted movie that everyone would love to watch as people are going to enjoy the fun and the colorful spectacle coming their way.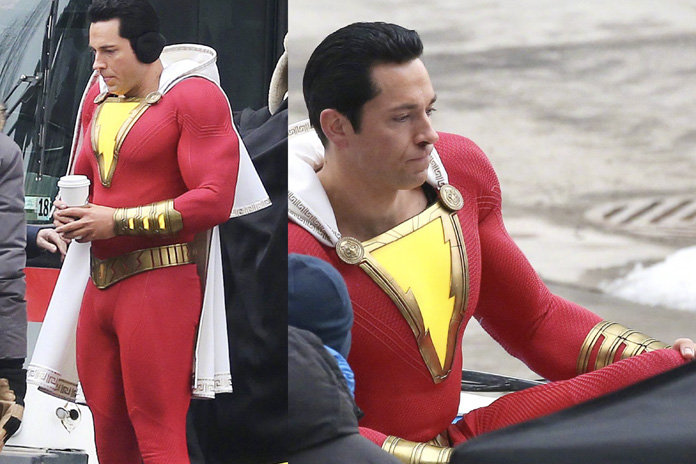 Zachary Levi as we know is playing Shazam and the production of the movie has already begun. Recently, we got to see the new suit of Shazam through the set photos, and it is as comic accurate as any suit could get. The color pattern that runs through the suit, the logo, the cape and even the hood, all of it seems to come straight from the comics.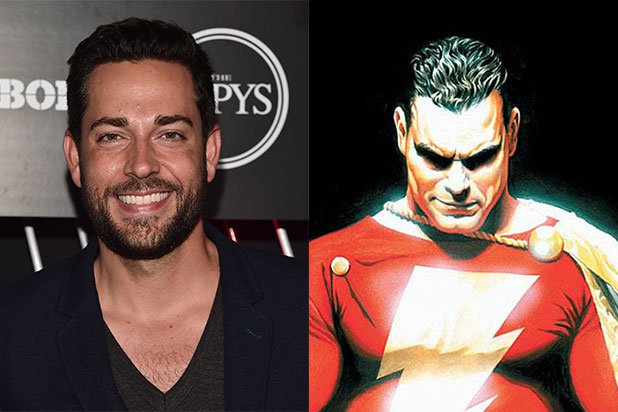 Zach is one of the most talented young actors working in Hollywood. He is not new to superhero roles as we last saw him as Fandral, one of the Warriors Three in Thor: The Dark World. He has appeared in hit TV series Heroes: Reborn as well. He will portray Billy Batson, a young man who has the lightning and mystical powers when he utters the word SHAZAM, a combination of six mythical gods namely Solomon, Hercules, Atlas, Zeus, Achilles, Mercury.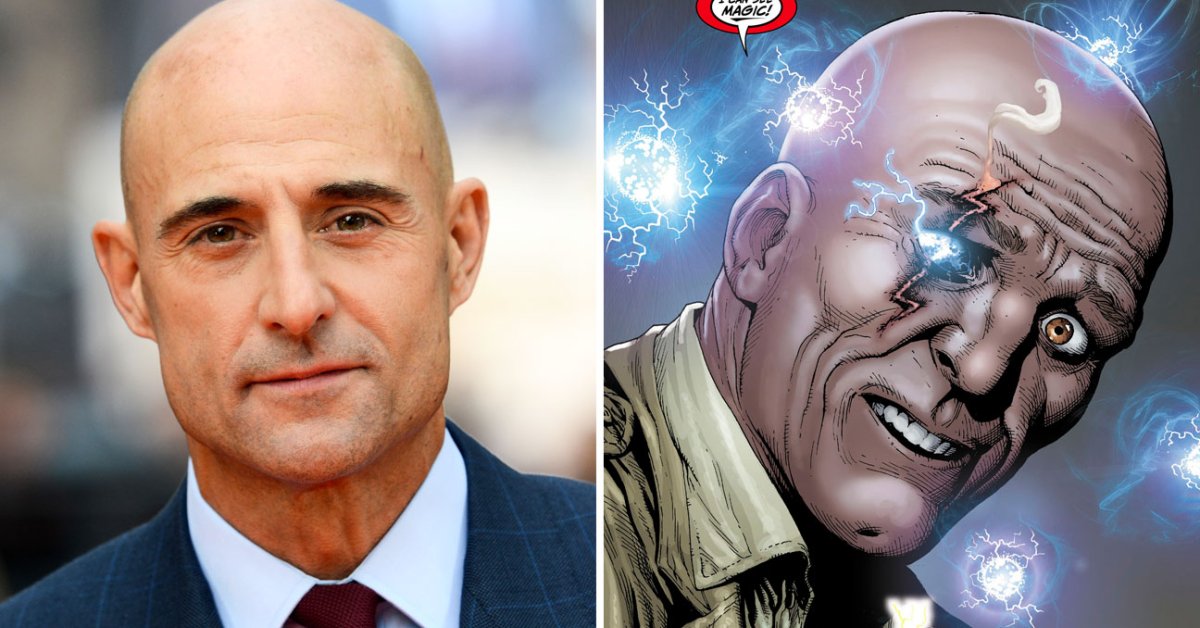 The big villain of the movie is likely to be Dr. Sivana. He made his first comic-book appearance in 1940's Whiz Comics #2. He was born in Europe in 1800's and became one of the world's most brilliant scientific minds. He always had a hunger for scientific invention and discovery which drew him a lot of flak from people in society. He resettled in Venus and left Earth in search of a better world but unfortunately there also he cultivated hatred for humanity. He decided to avenge his past from the people of Earth and held it to ransom by taking control of entire communication infrastructure but in the end, Shazam saved the day. Mark Strong is being considered for this role.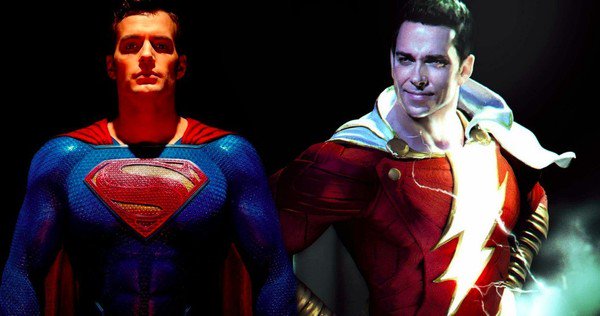 Shazam is set in the same Universe that the other DC superheroes and villains exist in, and everyone has hinted that Shazam is going to look up to Superman, just like in the comics, so we could see him become the Superman that we actually wanted to see in Man of Steel, having a little lighter tone. Shazam is the perfect origin story, and even after being in the same Universe, it is going to do its own thing just like Wonder Woman did.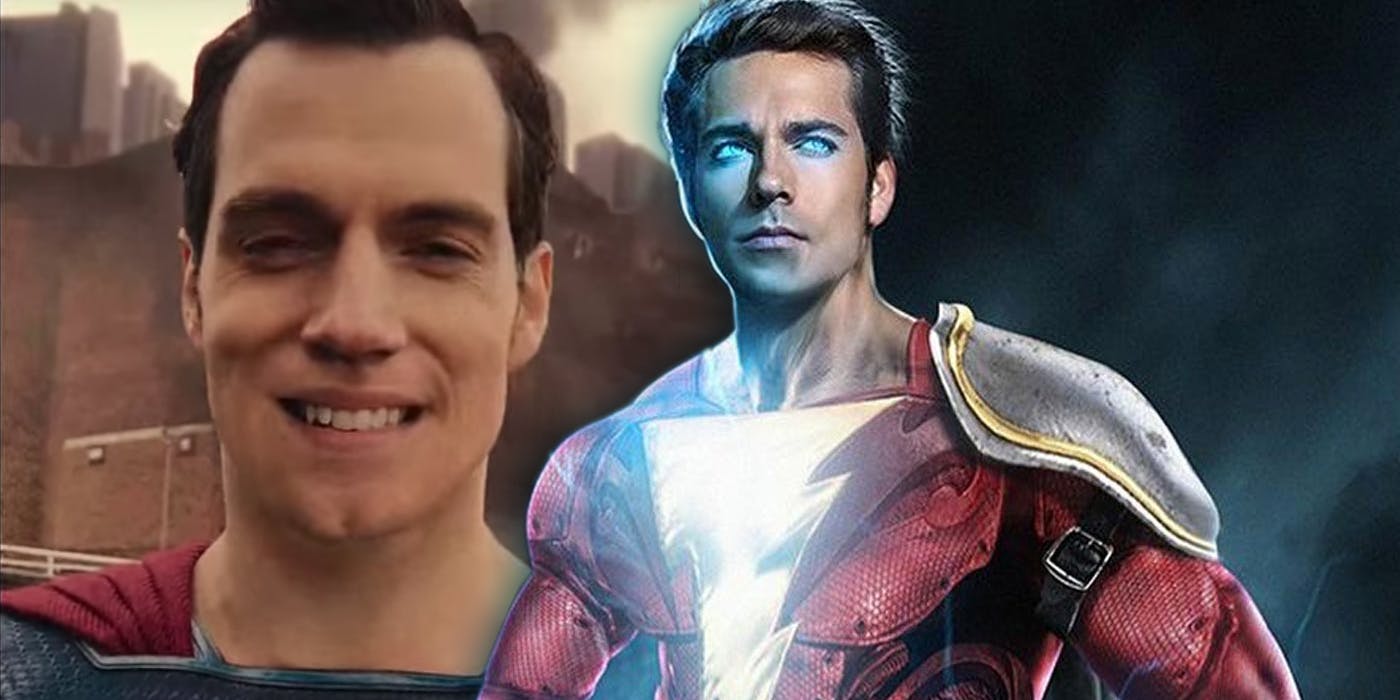 Since Shazam will be inspired by Superman, people have anticipated that Superman (Henry Cavill) may have some kind of involvement in the movie. A few months back, the director of the movie, David F. Sandberg teased Superman's inclusion in the script of the movie but it was some sort of decoy and nothing more, but now Henry Cavill's manager has also hinted Superman's inclusion in Shazam!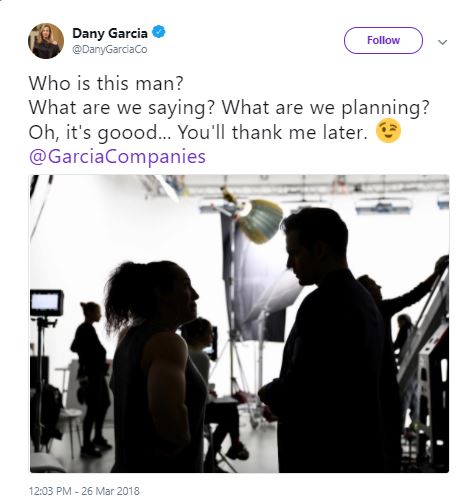 Cavill's Manager, Darcy Garcia tweeted a photo of the two talking about something really secretive. The way the picture is taken, Garcia tried to playfully hide the identity of Cavill's Superman but it is visible if you brighten the photo. She ends her tweet by "You'll thank me later".
Recently, Henry Cavill also released a video to poke fun at his mustache that was removed through CGI, as Cavill had just shaved after he was done with Mission Impossible 6. And now, he seems to be standing on some kind of a movie set, which makes fans believe that Cavill will, in fact, have a cameo in Shazam!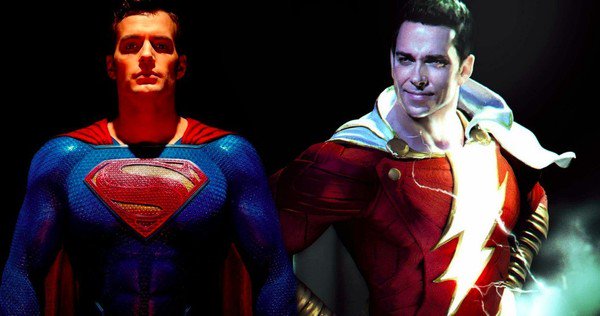 Since the movie is currently under production as well. Garcia's tease is related to Henry Cavill's future role, and the reason why it seems as a hint to a cameo in Shazam! because Cavill does not have any other exciting projects lined up for the future and he recently got his contract renewed with WB to appear in more DC movies.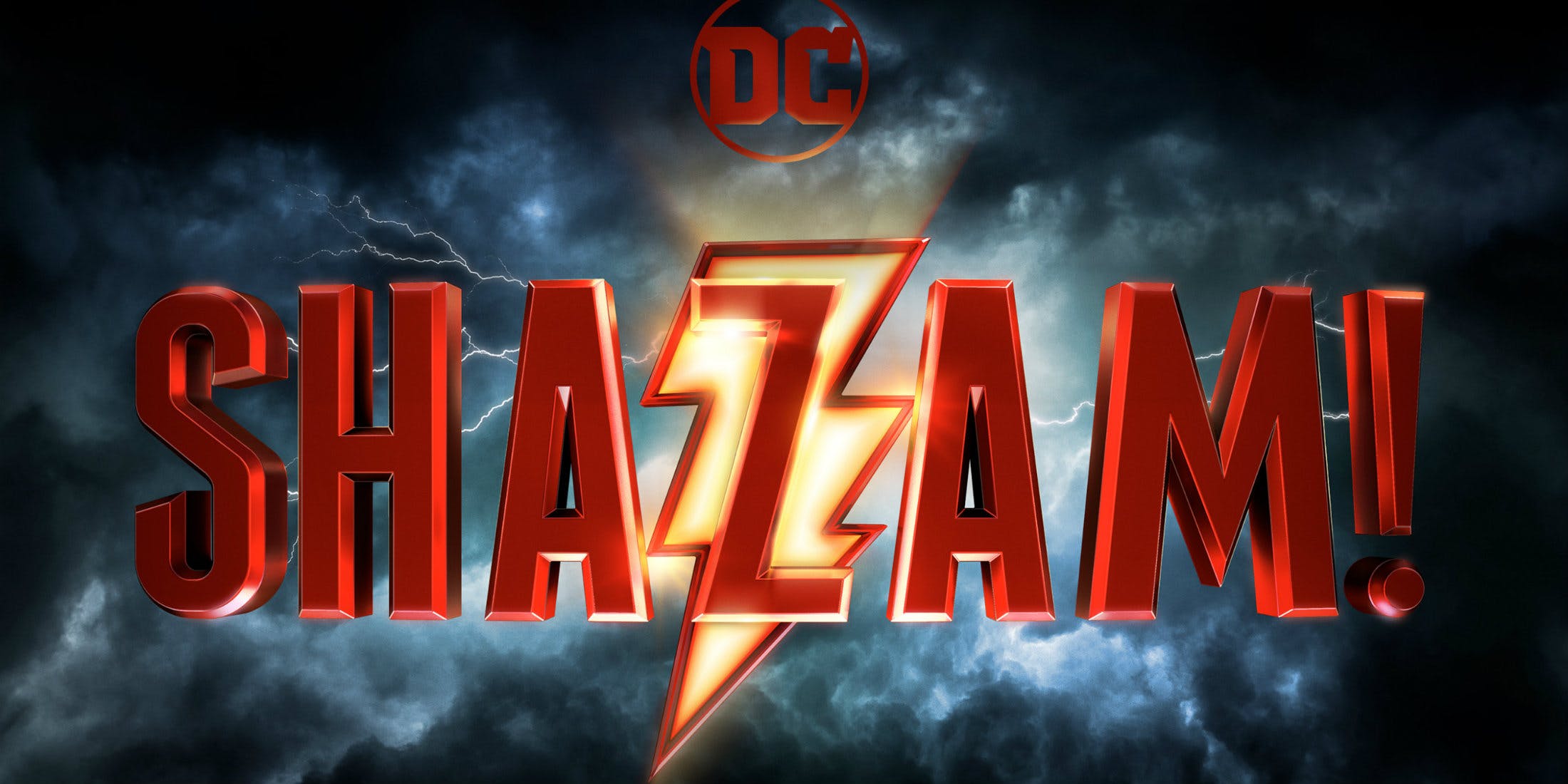 Sandberg recently teased the presence of Batman as well in the movie. He took to his Instagram account and shared a video which was from DC Animated project with Billy Batson in it. In the video, Billy was shown to be unconscious as Batman approaches him. Billy then wakes up, transforms into superhero Shazam and suddenly video is cut to Bruce Wayne who woke up from a dream just like the one from Batman v Superman: Dawn of Justice. Is this a real possibility or Is it just David playing with us? Well, we will find out in 2019.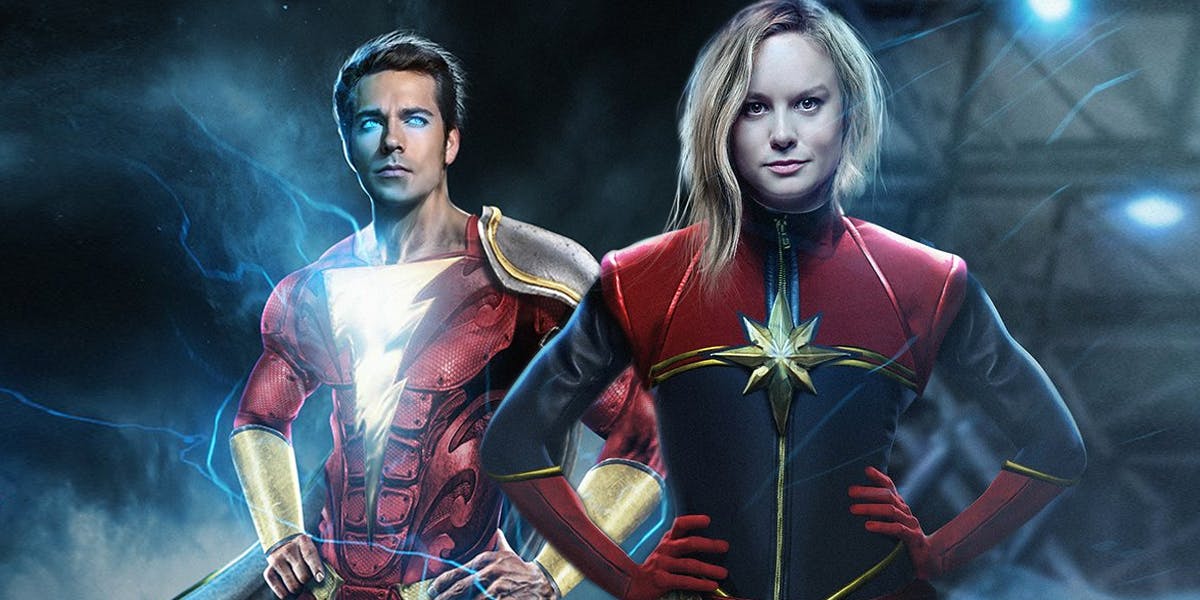 The interesting thing about the year 2019 is that there will be two Captain Marvel movies released. One is MCU's Captain Marvel, another is DCEU's Captain Marvel as Shazam was earlier known as Captain Marvel in 1940 when he first appeared in comics. In 1970's, DC bought the rights of the character and renamed him as Shazam to avoid any kind of confusion.
Here's the official synopsis for Shazam!: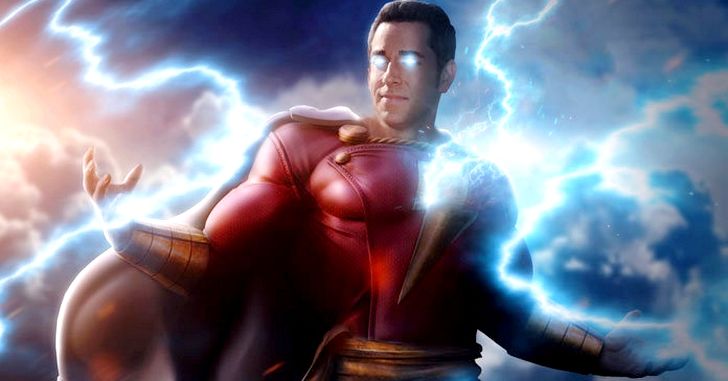 We all have a superhero inside us, it just takes a bit of magic to bring it out. In Billy Batson's (Angel) case, by shouting out one word—SHAZAM!—this streetwise 14-year-old foster kid can turn into the adult Super Hero Shazam (Levi), courtesy of an ancient wizard. Still a kid at heart—inside a ripped, godlike body—Shazam revels in this adult version of himself by doing what any teen would do with superpowers: have fun with them! Can he fly? Does he have X-ray vision? Can he shoot lightning out of his hands? Can he skip his social studies test? Shazam sets out to test the limits of his abilities with the joyful recklessness of a child. But he'll need to master these powers quickly in order to fight the deadly forces of evil controlled by Dr. Thaddeus Sivana (Mark Strong).
Don't Miss: Here's How Captain Marvel Will Secretly Be A Prequel To Guardians of The Galaxy