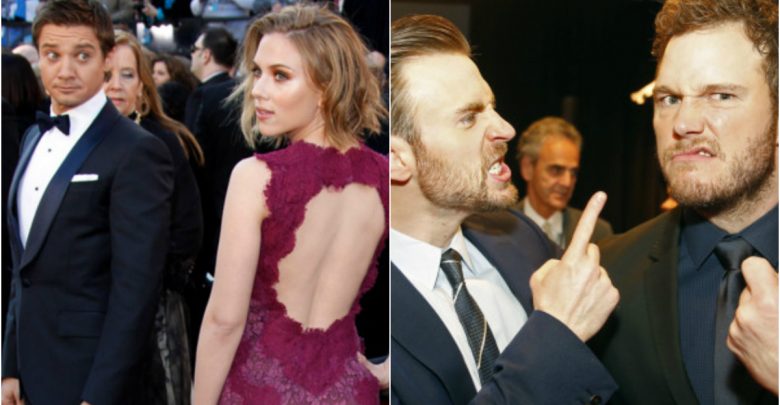 Be it Halloween or Christmas, a funeral or a ball game, work or pleasure. It is friends who keep us going. Humans are a social creature and we try to live by social norms, that is why it is only natural that sometimes we encounter people in our surroundings who seem more important than everybody else. We call these people friends. They pick us up and make us happy because that is what friends are for. In the spirit of friends here are co-actors from your favorite comic book movies that are secretly best friends.
Best friends:
Chris Evans and Chris Pratt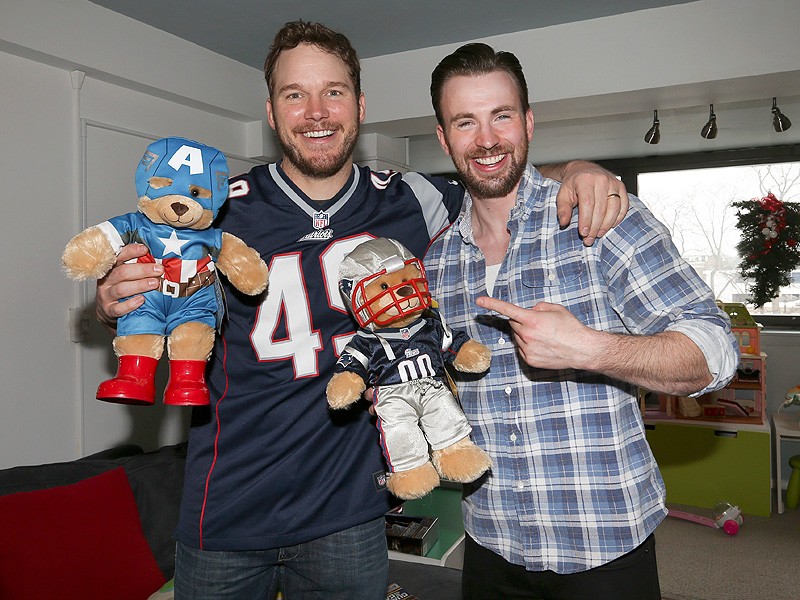 Star-lord and Captain America. Peter Quill and Steve Rogers. Even though these characters have never been seen in a movie together, their various character iteration do belong in the same fictional universe. Chris Pratt and Chris Evans have been longtime friends, even from Chris Pratt's days as the fat guy from the office. These two hold a solemn bond of friendship that sets a benchmark for all the other actors. They not only help each other by being great friends but also encourage one another to do more with healthy competition. Like when both actors competed with each other on the number of hospitals visited in full superhero costume.
Anne Hathaway and Hugh Jackman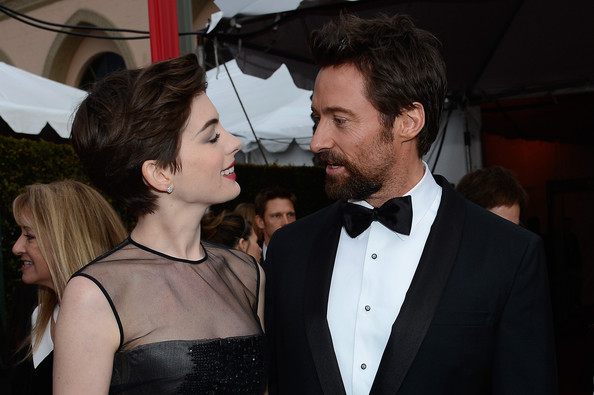 Although they have seldom appeared in a movie together and the very idea of Catwoman and Wolverine being friends sends shivers down my spine, these two actors are the most kind-hearted people you will ever meet. Wolverine and Catwoman are both anti-heroes who do what is necessary for the sake of their personal consulates sense of justice. However, Anne Hathaway and Hugh Jackman are soulful individuals who both individually and along with each other want to work for the betterment of society in any way they can. The Les Miserables co-stars are each other's "bros" as pointed out by Anne Hathaway.
Grant Gustin and Melissa Benoist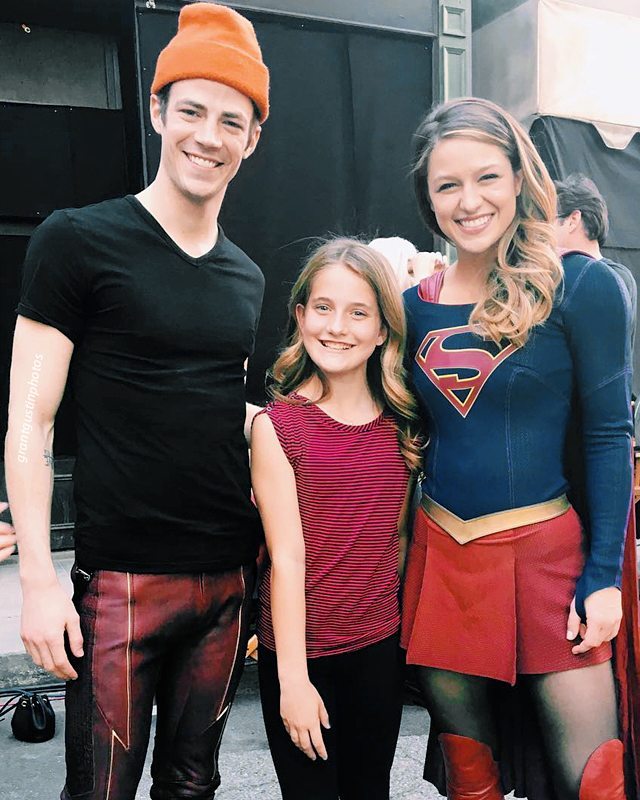 We were all a little disappointed when we came to know that Supergirl would be based in a completely separate universe than CW's other Arrowverse shows. However, we were similarly overjoyed when we found out that Supergirl will host a crossover with The Flash. We finally had a chance to see Grant Gustin and Melissa Benoit together on screen. The reason for the duo's impeccable chemistry on screen is their impeccable chemistry off it. Not only are these brilliant actors but they are also brilliant people who like working with each other.
Tom Holland and Zendeya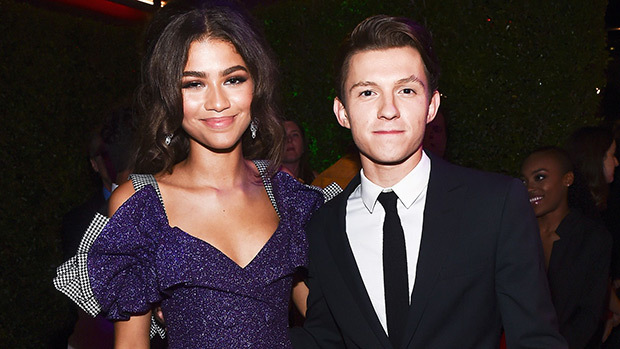 Spider-Man finally came home in an aptly titled movie "Homecoming". Fans around the world were overjoyed to see Spider-Man become a part of the Marvel cinematic universe. They were even more surprised, however, to find out that Zendeya was castes alongside Holland. Many viewers had no idea as to what the actress was doing in a Spider-Man movie rather than playing a scrawny background character. It became clear after the screening that the character Zendeya was playing was the MCU's version of Mary Jane Watson vis-à-vis Spider-Man's primary love interest and future wife. Now fans know the reason of friendship between Holland and Zendeya.
Sophie Turner and Maisie Williams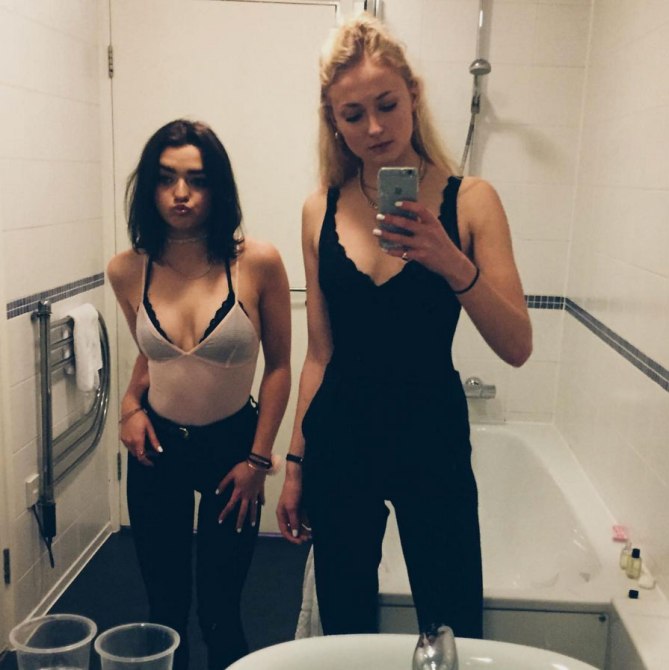 This game of thrones duo shares a rather troublesome sisterhood onscreen .the Stark family has been through so much turmoil, both emotional and physical that they find it hard to trust anyone in the game of Thrones universe. But the rigorous shooting schedule and the hectic ever demanding story of the Game of Thrones has not been able to stop the cast from mingling with each other. These actresses have been inseparable ever since season one and have formed amazing bonds with each other to the point where their social media is filled with group posts and outings. It's good to see the sisters get along well, at least off-screen.
Channing Tatum and Joseph Gordon Levitt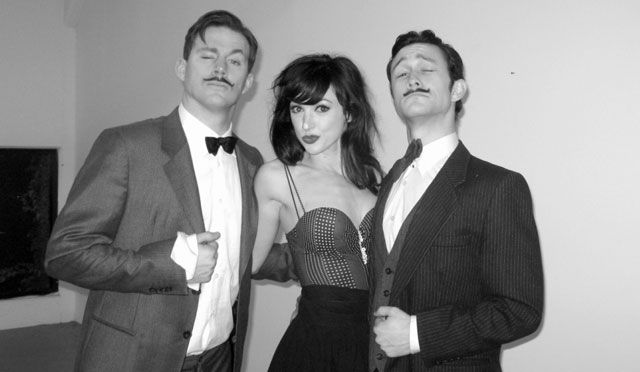 Who doesn't love a good bromance ( and the fanart that stems from it. Rule #34 ).  A mild qualifier for this list as Tatum was only fan-cast as Gambit and Levitt were only a brief Robin/Nightwing after The Dark Knight Rises. The duo has been best of friends ever since their combined roles in Havoc (Levitt's very first movie) and they have maintained this friendship over movies like Stop-Loss and G.I. Joe: Retaliation. It's a feast for the ladies to see these two develop a bromance and we hope that these boys stay together for the sake of these ladies.
James McAvoy and Benedict Cumberbatch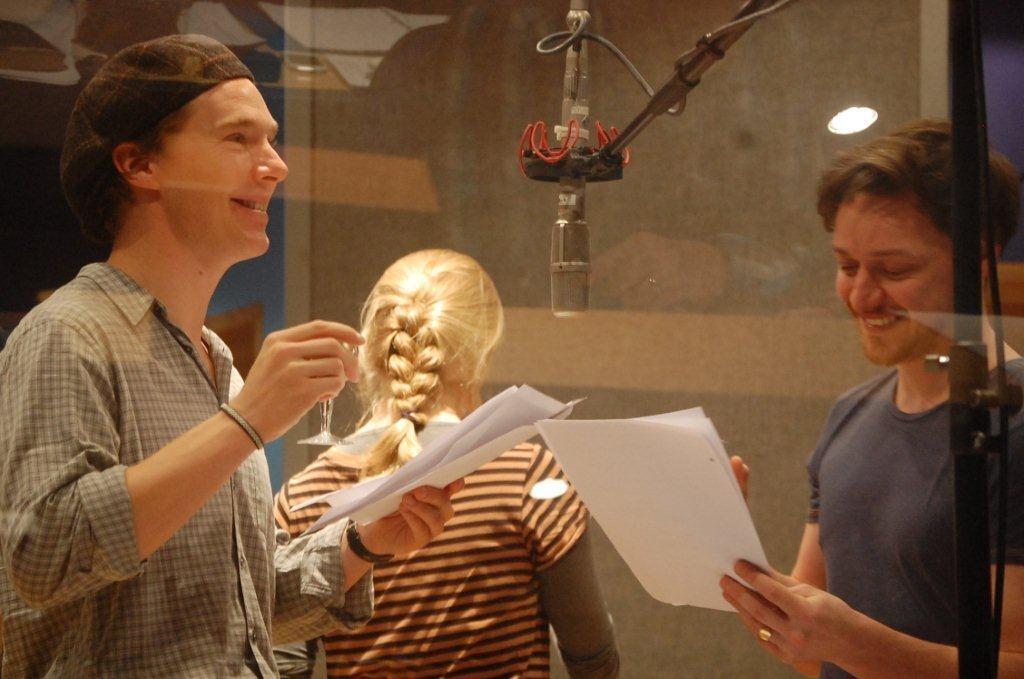 Doctor Strange and Professor X. Steven strange and Charles Xavier. Sounds rather interesting, don't it? A friendship between the most powerful mind in the human realm and the sorcerer supreme. It'd be catastrophic for Thanos if this combo ever graced the silver screen in their full power from the comics. But sadly this chemistry has always existed off-screen. Also, since the X-Men may be coming home soon, we can solemnly expect a recast.
Edward Norton and Mark Ruffalo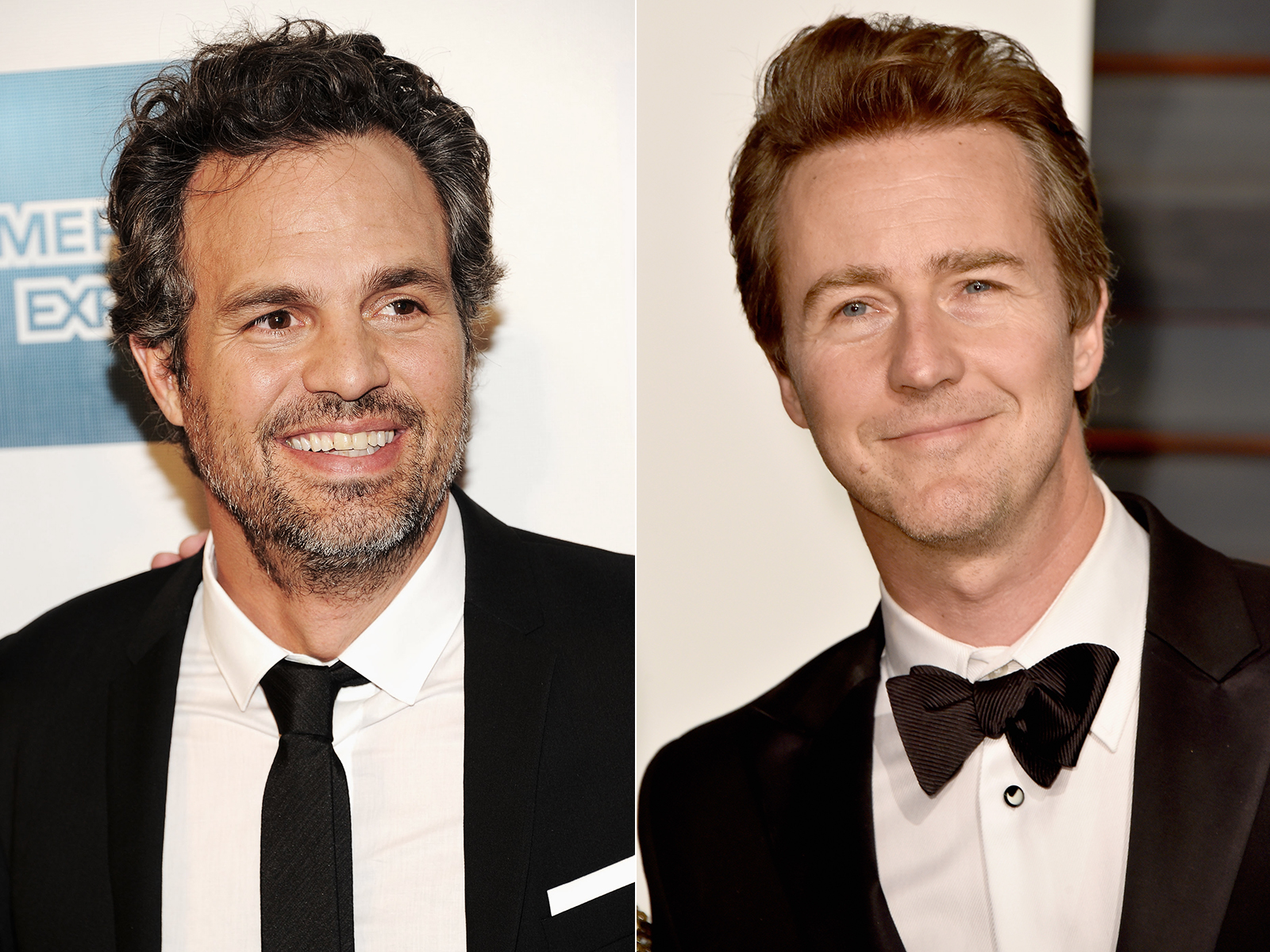 The incredible hulk was (unofficially) the first movie in the Marvel Cinematic Universe and a somewhat mild success for Edward Norton. This was also the time marvel first came out to the masses with a well-meaning superhero driven movie. The incredible hulk had an underwhelming performance and this led to Edward Norton's departure from what was to become the Marvel Cinematic Universe. With a recast, we saw Mark Ruffalo pick up where Norton had left off and we saw The Hulk become a household name with the Advent of Avengers. Even after such turmoil, there was never any heat between Norton and Ruffalo. The duo has always been great friends off screen and it seems that will continue to be the case.
Frenemies:
Not everything is well in the off-screen universe of reality unlike the situation in the movies. There are some duos in the comic movie business that don't work off-screen as they should work on it. The casting directors never think of the interpersonal relationships between comic characters, the focus on looks. If one actor looks like a superhero, you're in, let's go. Here are 7 comic pairs that never got along well off-screen.
Robert Downey Jr & Terrance Howard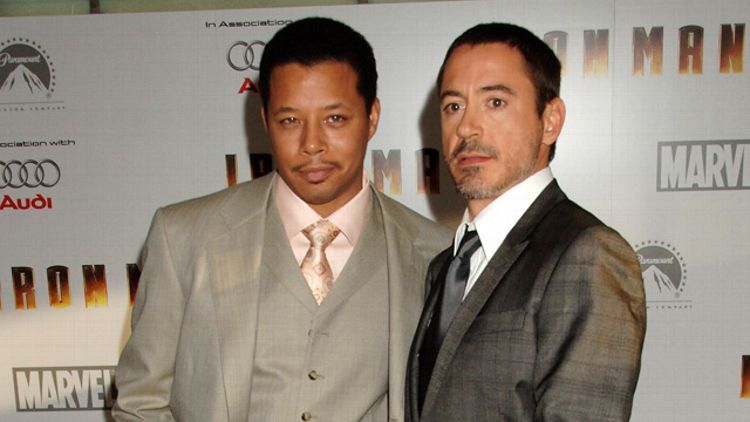 Any comic fan that has ever picked up iron man knows that the hero has a certain kind of friendship with the comic iteration of Colonel Rhodes. Both Tony and Rhodes have shared a certain kind of Bond over the years. As fellow fighters, and as fellow superheroes striving for justice. It takes a certain poise to play Colonel Rhodes and an impeccable chemistry with Tony Stark is of paramount importance. However, Iron Man actors Robert Downey Jr. and Terrance Howard always had troubled relations that led to Howard being replaced in the sequels.
Wesley Snipes and Ryan Reynolds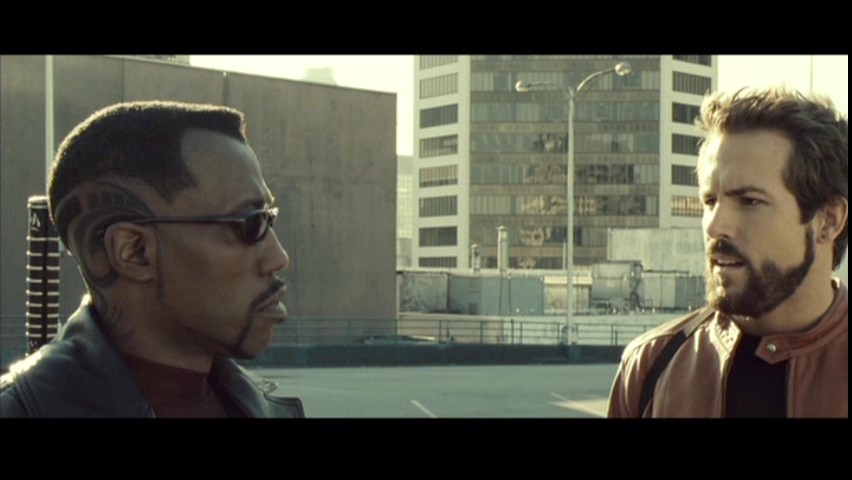 Ryan Reynolds has a curse, he never could get into the right superhero role. Well, apparently up until Dead pool landed in his lap. Before Ryan became the foul-mouthed assassin, he was part of the superhero universe in the Blade Universe. Little known fact, the two leading men never got along with each other that well.
Chad Michael Murray and Sophia Bush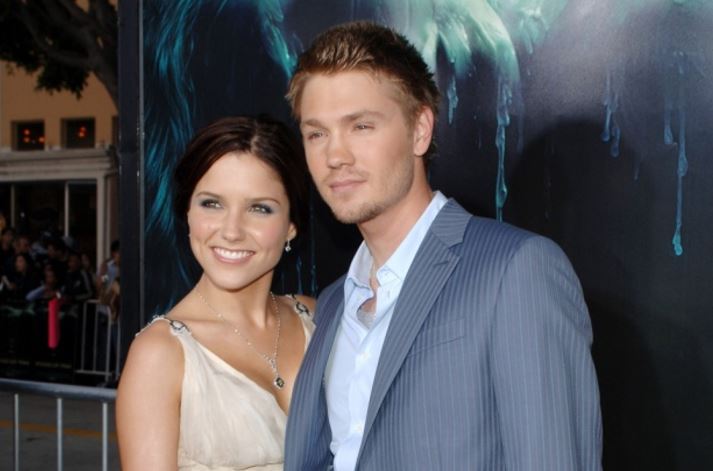 Retro Tv viewers will remember this odd pair from the shows like one tree hill. Although the couple had a young and wonderful start they got married at a young age. During the tenure of One Tree Hill, the actors got married and the marriage lasted for all of five months. After that, both the show and their relationship went downhill. However, the actors have found their way into the realm of superheroes. By Chad appearing in Agent Carter and Sophia voice acting in Incredible 2.
James Franco and Heath Ledger
What Heath Ledger did with the character and the personification of the Joker in Christopher Nolan's "The Dark Knight" is a testament to the character. However, before we met the Joker Heath Ledger had one rival. James Franco and ledger auditioned for a lot of the same roles at the start of their careers. The pair auditioned for 10 Things I hate about you, A knight's tale and many others. Of course, these were some of the roles that launched heath ledger into the limelight.
Charlize Theron and Tom Hardy
While filming for Mad Max: Fury Road, one thing became abundantly clear to the director George Miller. The fact that his two leading actors did not get along at all. The conditions under which this movie was shot took a lot out of these actors, pour on the clashing and contradicting personalities and you have a recipe for disaster. Although, Theron has gone on to comment that she holds nothing against Hardy and respects him as an actor and as a human being.
Viola Davis and Jared Leto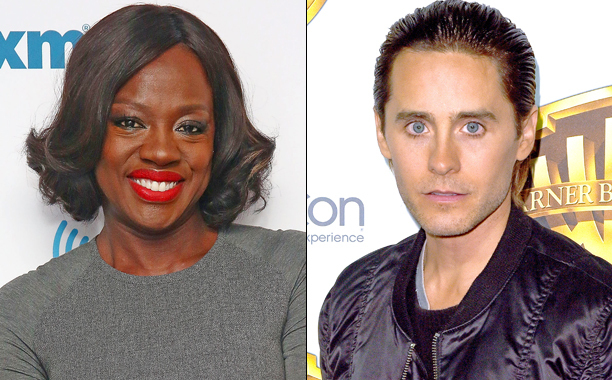 It is said that Jared Leto's method acting reached new heights with his portrayal of DCEU's joker. The actor sent love letters to Margot Robbie and never broke character on set. He is a method actor, such dedication is to be expected. Leto's co-star in suicide squad was Viola Davis playing the iron hand of Uncle Sam. Leto and Davis were at odds in the movie, maybe that is the reason that Jared Leto and Viola Davis never got along well off-screen. Maybe the joker in Leto just hated the waller in Davis.
Scarlett Johannson and Jeremy Renner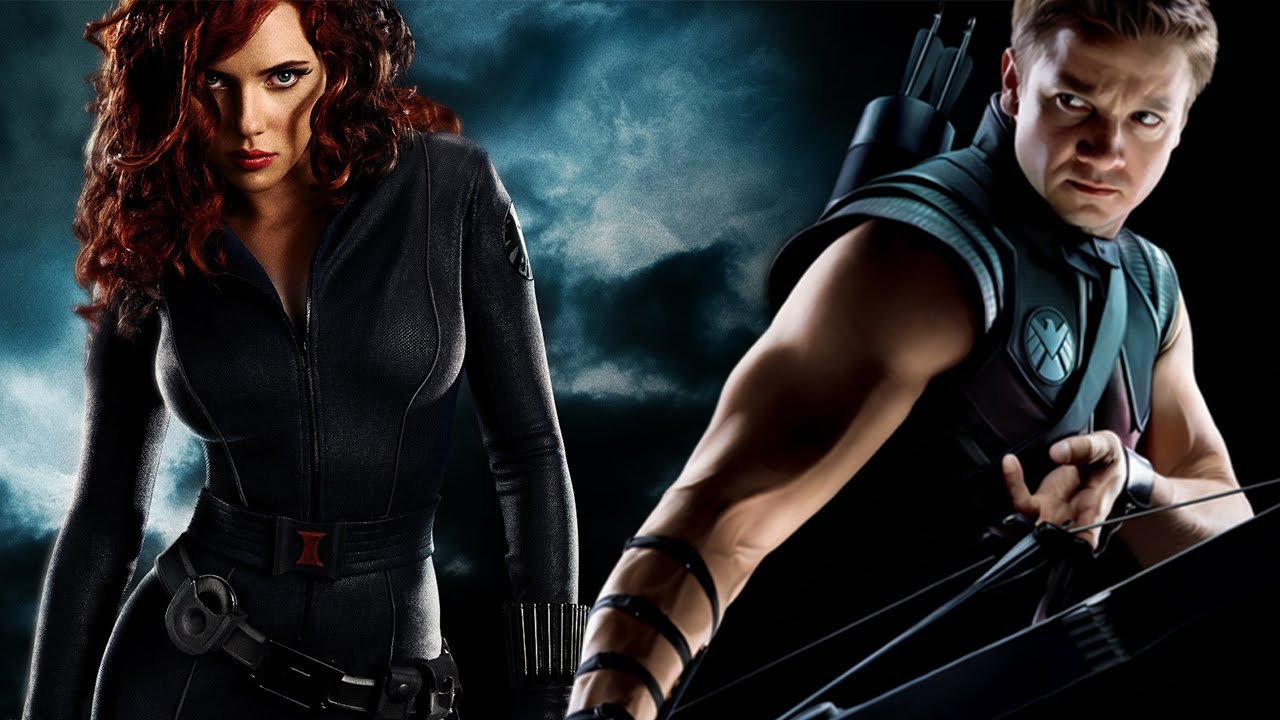 Anyone who saw Marvel's The Avengers for the first time thought that there was undeniable chemistry between ScarJo and Hawkeye. This was perhaps the first time in comic history that viewers shipped Hawkeye and Black Widow, but the onscreen chemistry was undeniably enticing. What viewers failed to notice was the contempt apparent between the actors when Renner made a joke at ScarJo's expense and failed to apologize. This was the reason for animosity between the pair.