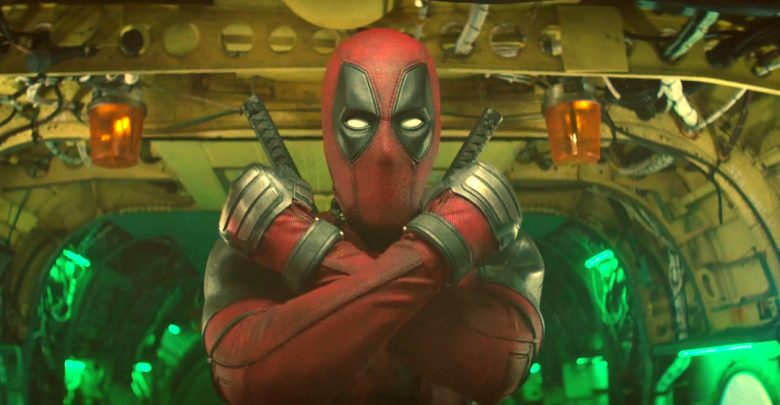 Deadpool is one of the fan favorite comic book characters who kick a** of bad guys as well as trolls his fellow superheroes. Ryan Reynolds finally took the plunge and made a movie on Merc with a Mouth with Tim Miller at the helm and buoy it shattered so many box office records. It earned over $800 million when the production cost was mere $60 million. It became the most profitable X-Men film and highest grossing R-rated movie ever.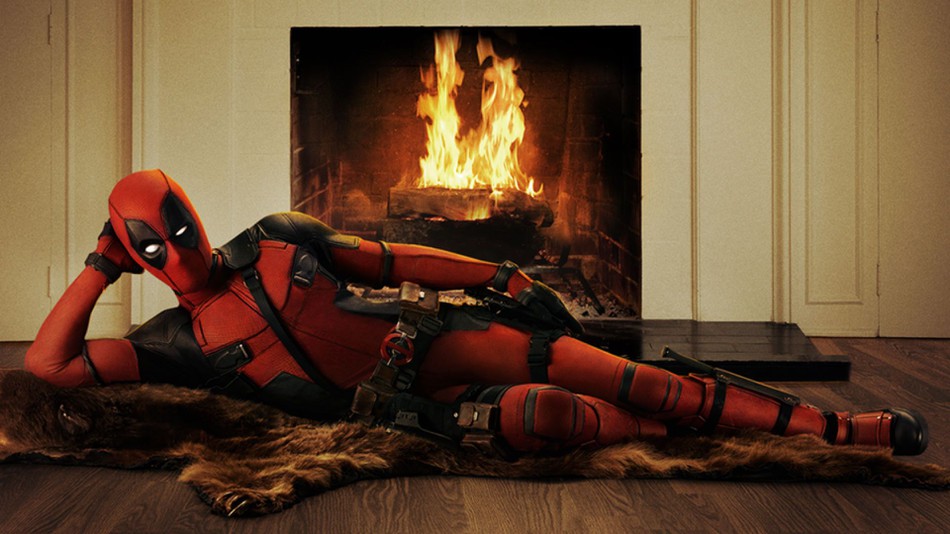 Such an impressive showing made the sequel possible and we have finally got the full-length trailer for Deadpool 2, and people lost their freakin' minds after seeing how amazing it was. Being Deadpool, it was always going to carry a ton of references from comics, other universes, and movies. Here is a list of references and Easter Eggs you totally missed in the new trailer of Deadpool 2.
Sisterhood of the traveling pants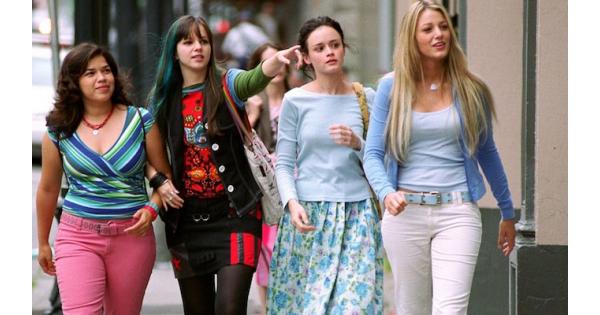 Towards the end of the trailer, Deadpool gives Dopinder a lesson about the reality where he mentions an unlikely feel-good 'chick flick' to prove his point:
"Doing the right thing is messy. But if you want to fight for what's right, sometimes… you have to fight dirty. And that is why Sisterhood of the Traveling Pants is pure pornography."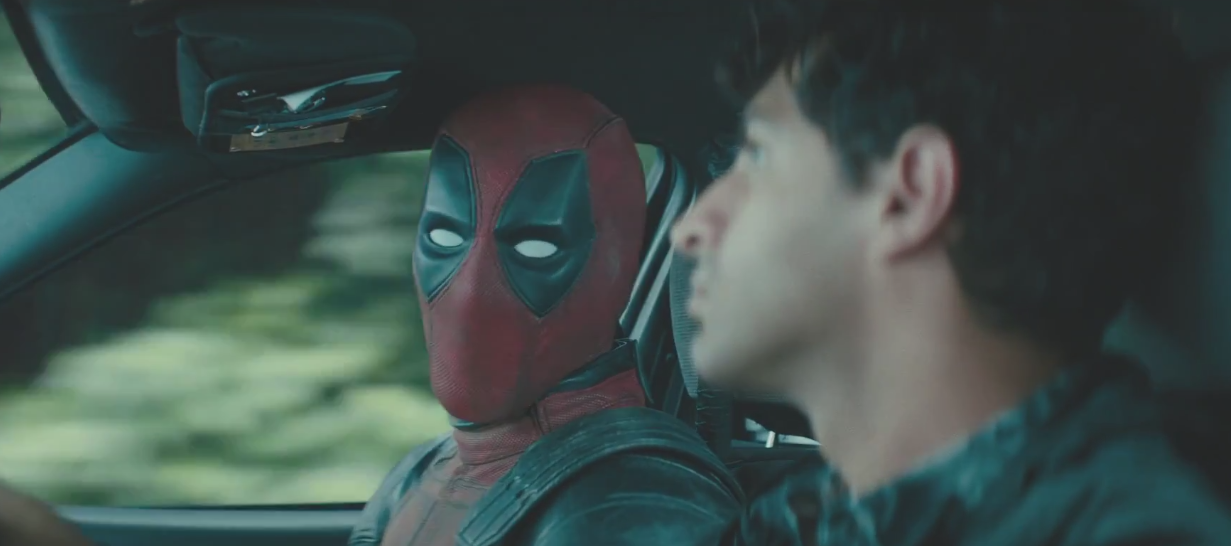 The entire scene may make more sense when the movie comes out, but it is a fun reference to this particular movie.
The Barak Obama Cameo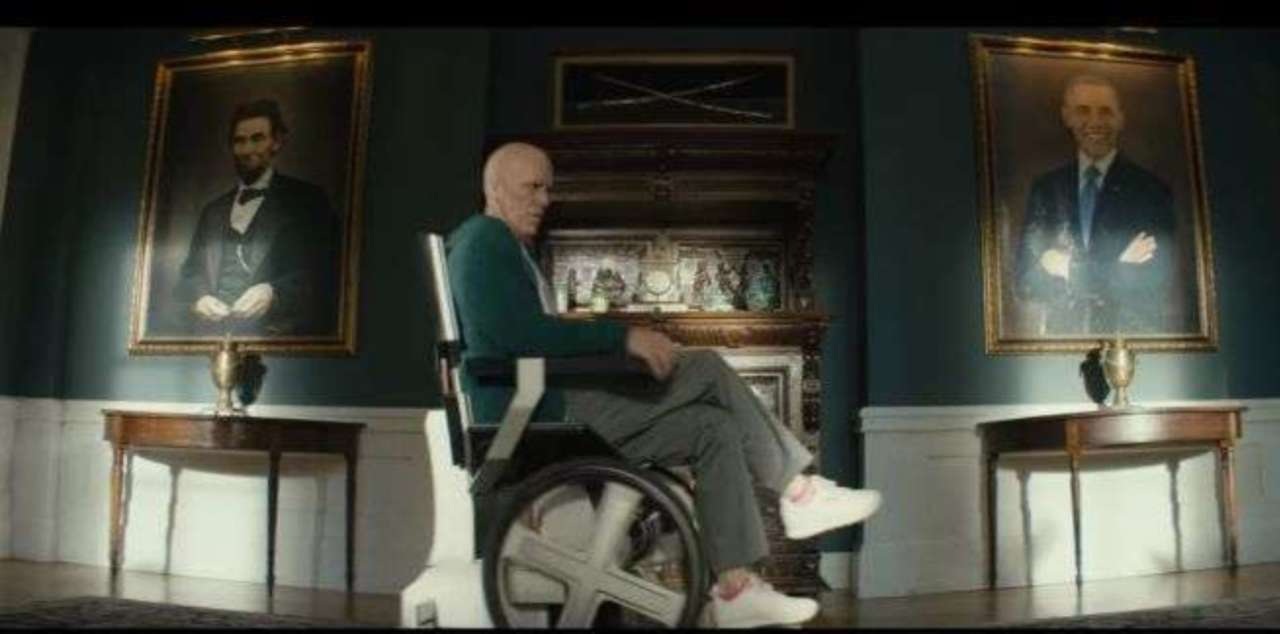 It is also rumoured that we are going to get a secret cameo in the movie other than Stan Lee, and many people believe that it may be Patrick Stewart as Charles Xavier, and this was sort of confirmed since we saw Wade playing with his chair, while a Barak Obama photo was hung behind him on the wall.
Homage to Indiana Jones 
Decided to cut the opening of the @deadpoolmovie 2 trailer with the iconic "Start the engines" scene from Indiana Jones. Already fell in love with this film. @BurnettRM @JonSchnepp #Deadpool2 #Deadpool #Deadpool2Trailer pic.twitter.com/Te7iC7gAKF

— Saleem Frazer (@SaleemFrazer) March 23, 2018
The easiest reference in the trailer was actually an entire scene which was similar to Indianan Jones: Raiders of the Lost Ark. The entire opening sequence in the new trailer was actually homage to the classic movie and a fan even managed to edit the two very identical scenes.
Deadpool's X-Force Costume Teased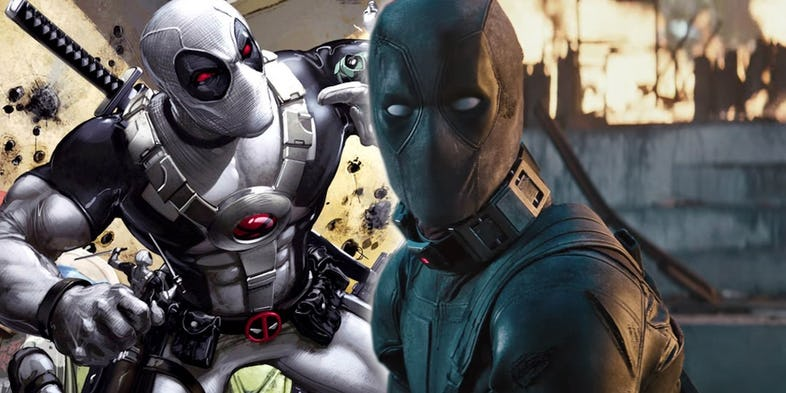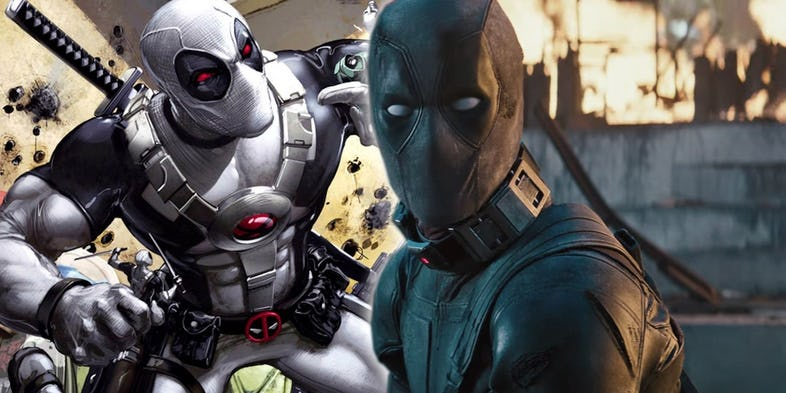 In the comics, Deadpool ditched his traditional red and black suit for a new White and black suit when he joined the X-Force. In the trailer, we see Deadpool covered in white powder, and in a sequence, his suit actually looks to be whiter rather than red. His suit was also teased in a BTS photo where we possibly saw a white costume as well, so this could be a tease to Deadpool adopting the white costume from here on.
A Tease at Disney-Fox merger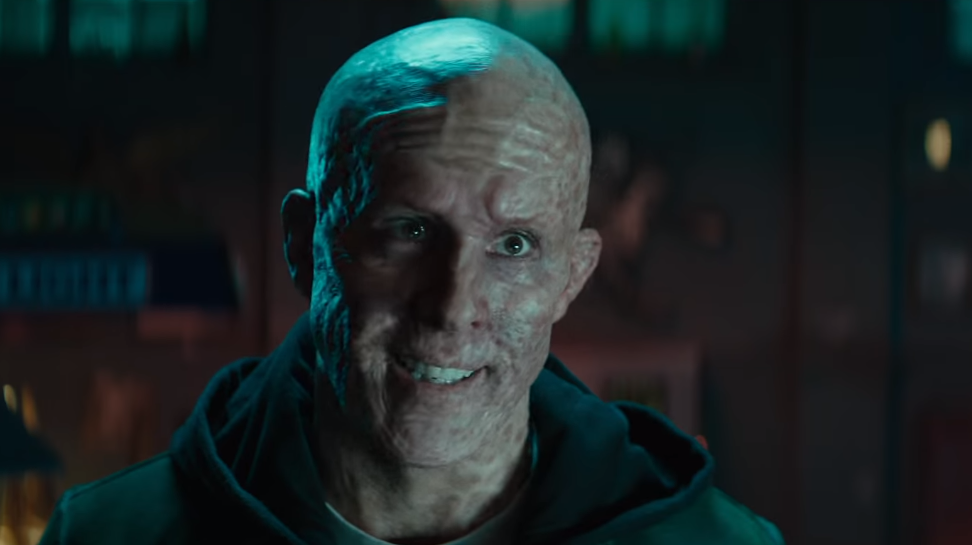 Towards the end of the trailer, we see Wade and Weasel talking that if Deadpool 2 is a success like the first one, then it is a plus-plus, and Weasel replies, that they probably won't even make a three, and Wade ends the conversation with "Yea, why would they? Stop at two, you killed it!" This was clearly a reference to Fox's future under Disney, as Disney after acquiring Fox may want to bring Deadpool to the MCU.
The Youtube description of the trailer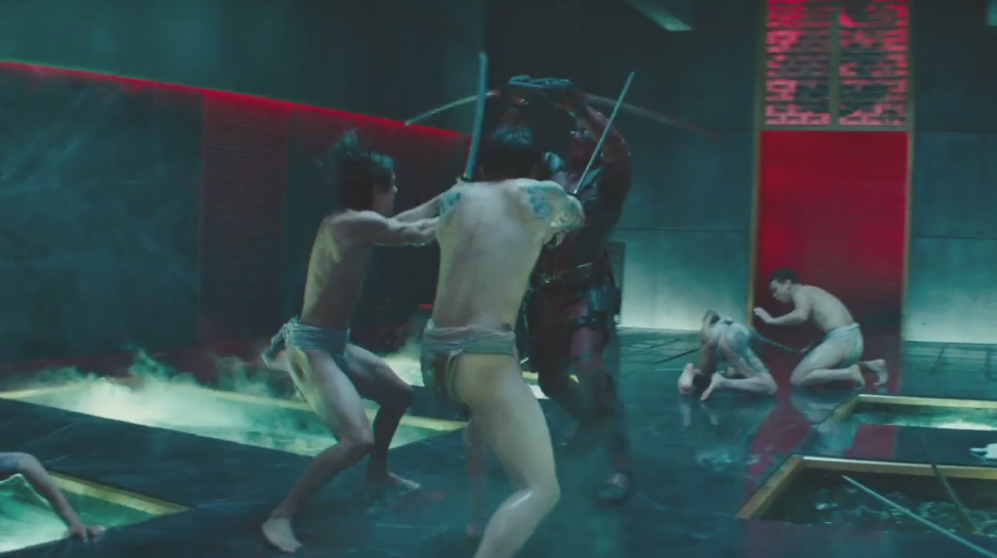 Most fans don't even read the description of the trailers that come out on Youtube, but this description hides some funny details about the plot of the movie, and it gives us a great look at the direction taken by the movie. Here's the description: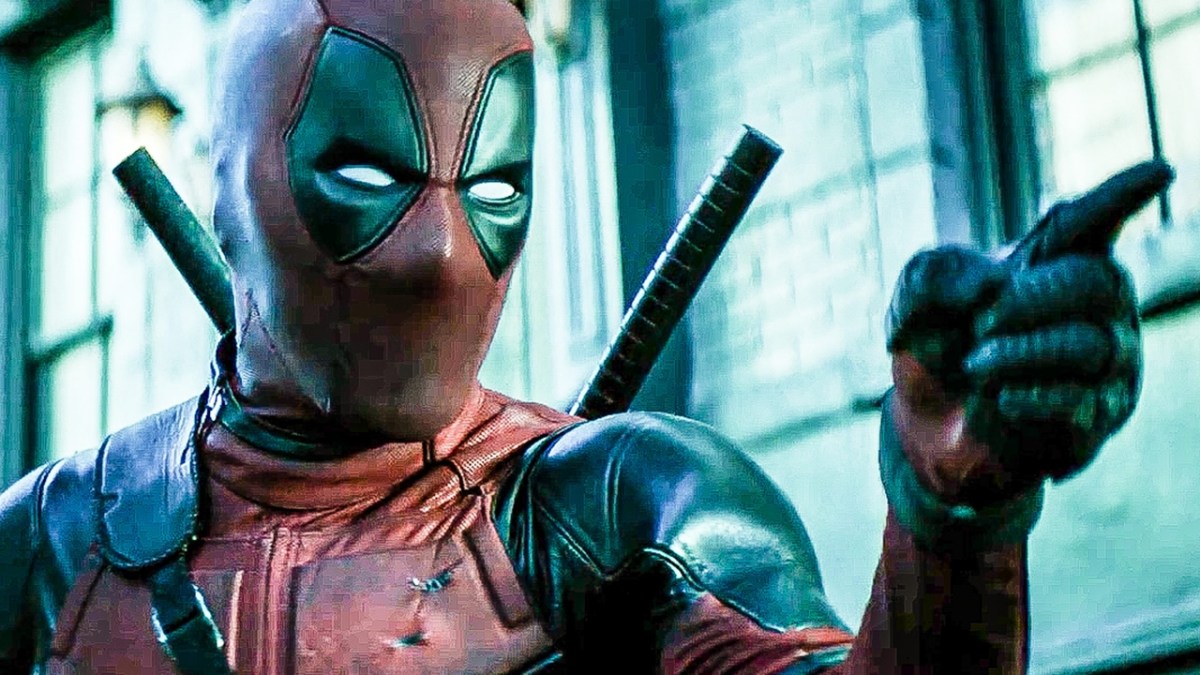 "After surviving a near fatal bovine attack, a disfigured cafeteria chef (Wade Wilson) struggles to fulfill his dream of becoming Mayberry's hottest bartender while also learning to cope with his lost sense of taste. Searching to regain his spice for life, as well as a flux capacitor, Wade must battle ninjas, the yakuza, and a pack of sexually aggressive canines, as he journeys around the world to discover the importance of family, friendship, and flavor – finding a new taste for adventure and earning the coveted coffee mug title of World's Best Lover."
DP's got new fancy footwear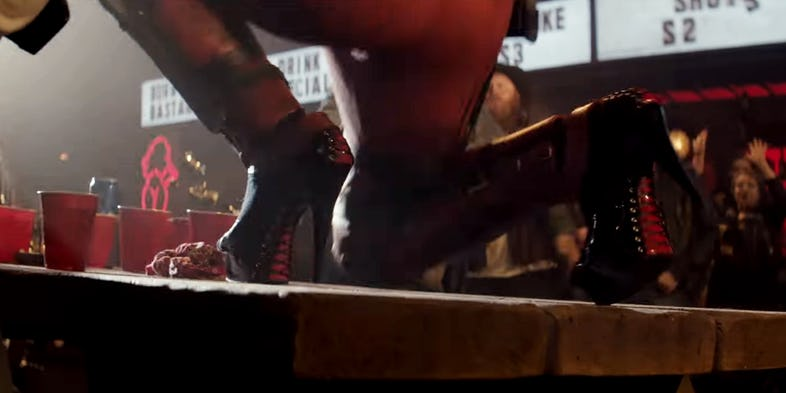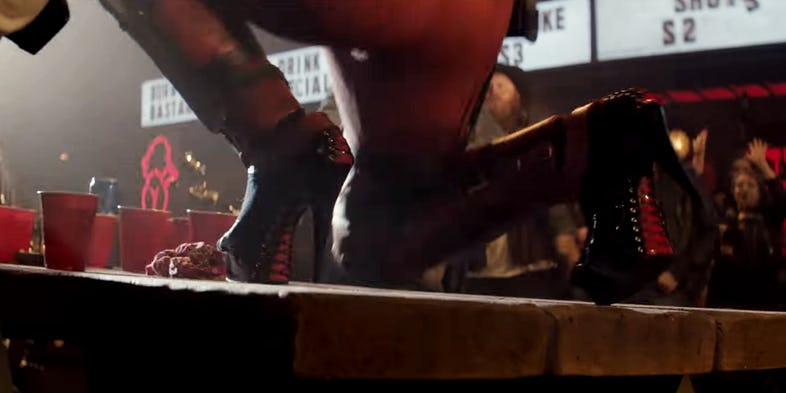 In the last movie, we saw Deadpool wearing Crocs, but the recent trailer showed us that Deadpool actually ditched his crocs for a pair of high heels and honestly, he is the only one who can pull them off!
Deadpool's nod to his Yellow X-Men suit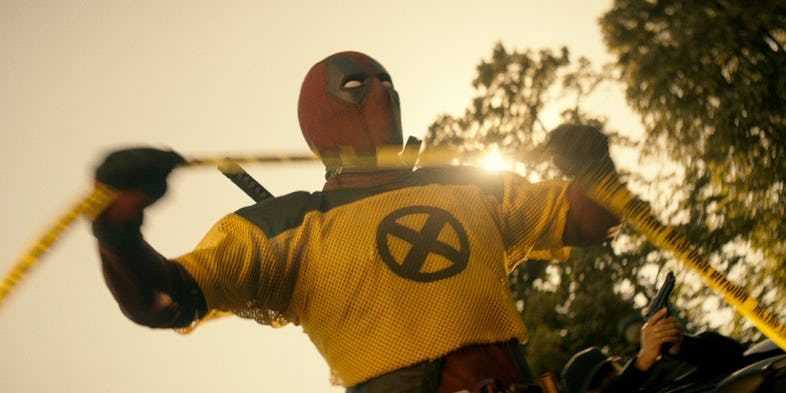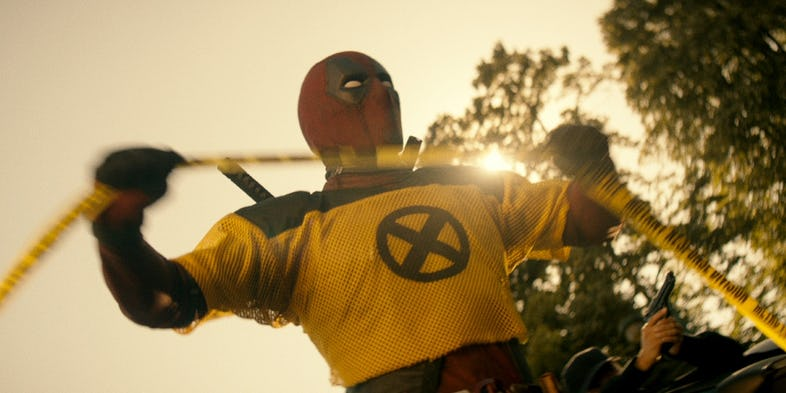 We have seen Deadpool wear the cliché Red and Black color pattern on his suit, while his X-Force version has a White and Black color pattern.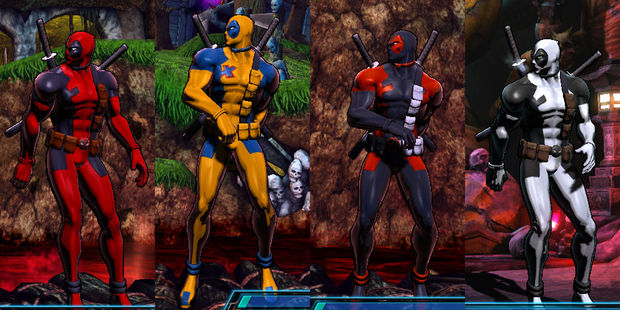 But Deadpool also wore a yellow X-Men version of his suit when he joined the X-Men in the comics because the entire team of mutants usually wore Yellow and black costumes in the comics.
Cable is not the actual Villain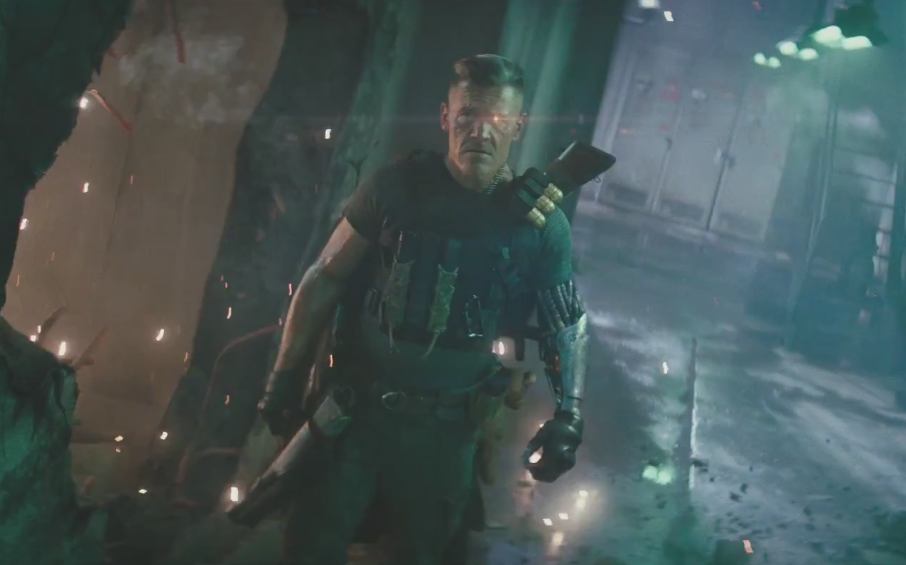 The new trailer made it look as if Cable is the villain of the movie and Deadpool is forming the X-Force to take him down since Cable has come to apprehend and possibly kill a Kid, but the main villain of the movie has actually been listed to be Black Tom Cassidy.
The New Mutants (not the ones in the upcoming movie)
Deadpool recruits a team of many new Mutants for the X-Force. That included many new names that we have never seen on the big screen. Apart from Negasonic, we can see new mutants like Domino, Surge, Shatterstar, Bedlam, Pete Wisdom, and Zeitgeist.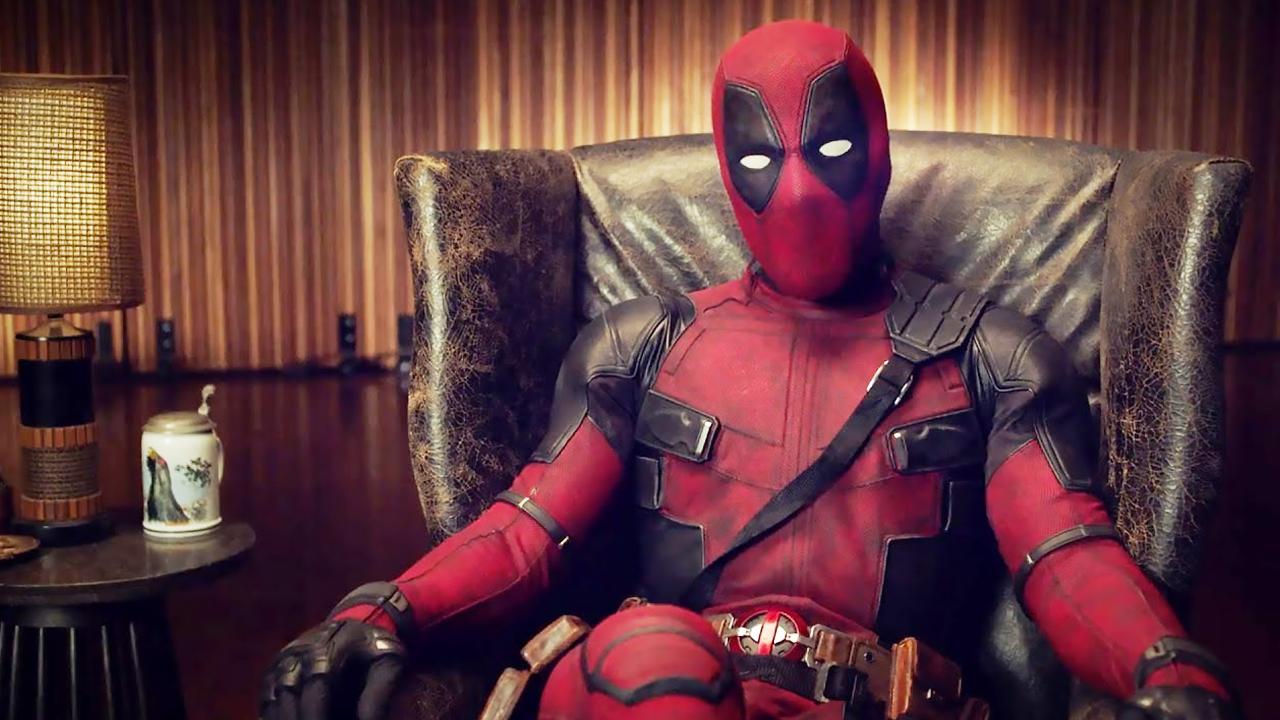 Deadpool 2 will be released worldwide on May 18, 2019 and the ensemble cast of the movie is pretty solid as it includes some of the best names in the industry including Ryan Reynolds as Deadpool, Josh Brolin as Nathan Summers aka Cable, Morena Baccarin as Vanessa aka Copy Cat, T. J. Miller as Weasel, Leslie Uggams as Blind Al, Brianna Hildebrand as Negasonic Teenage Warhead, Stefan Kapičić as the voice of Colossus, Zazie Beetz as Neena Thurman aka Domino and Jack Kesy as Black Tom Cassidy.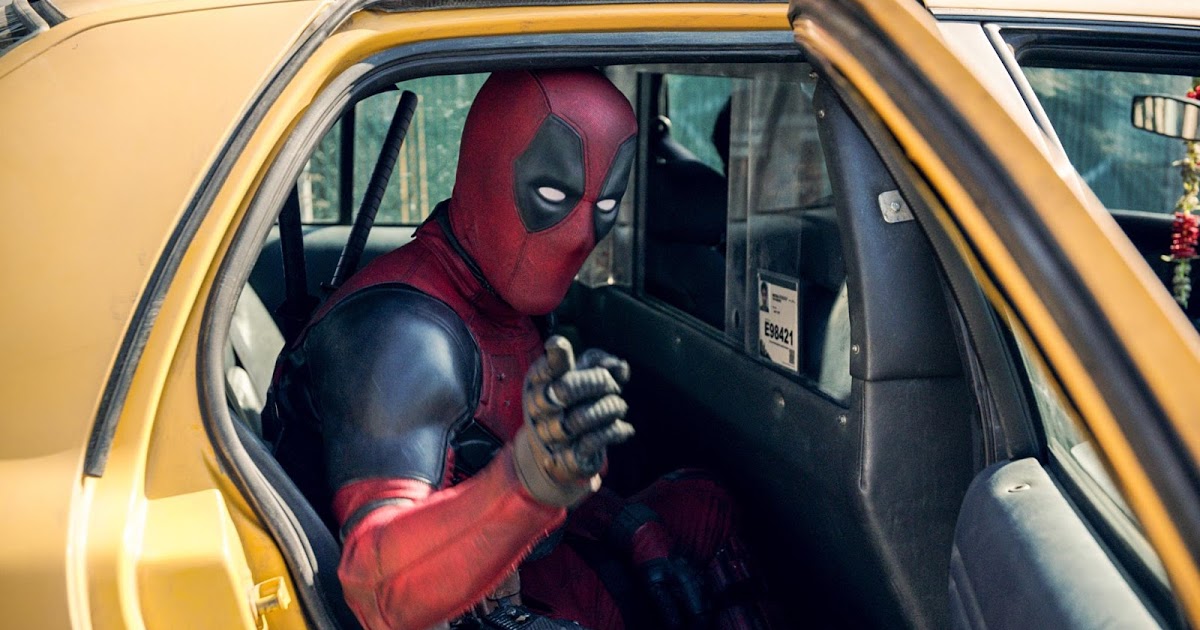 The movie is a hard R and is directed by David Leitch who has got an incredible opportunity to deliver a blockbuster and further establish his credentials as a legit comic book visionary. He said that all rules have been broken in the sequel and that the chemistry between Deadpool and Cable will really get you excited as it has been directly taken from the pages of comics. Here is what he said: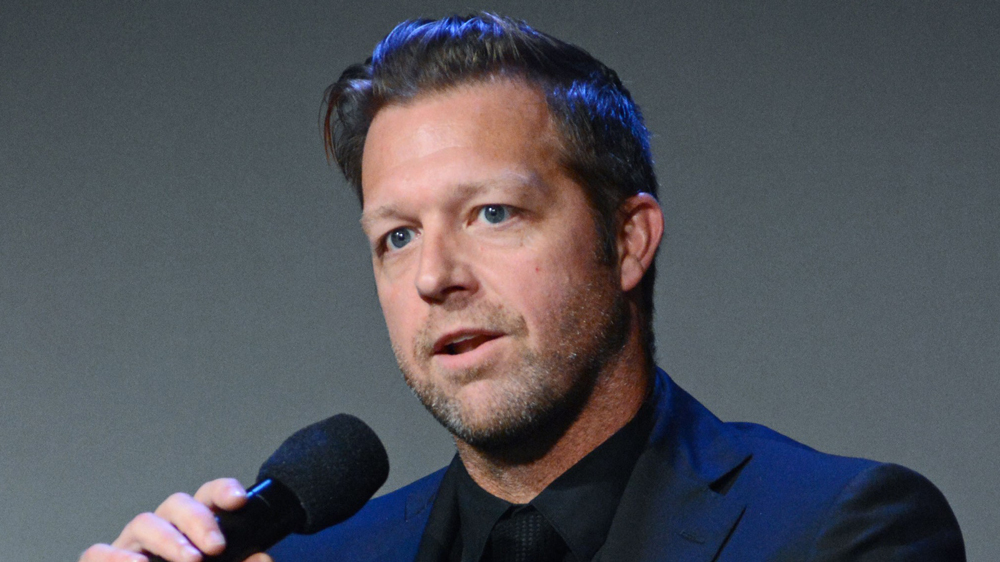 "The success of the first film has given us license to explore opening up the world and actually being more provocative. That's what people are going to expect. They did such an incredible job with the first film — I'm such a huge fan, that it's exciting to get to play in that sandbox. The fun thing about Deadpool is, there are no rules. Look at the comic book series. There aren't any rules. We break them! That's what is fun".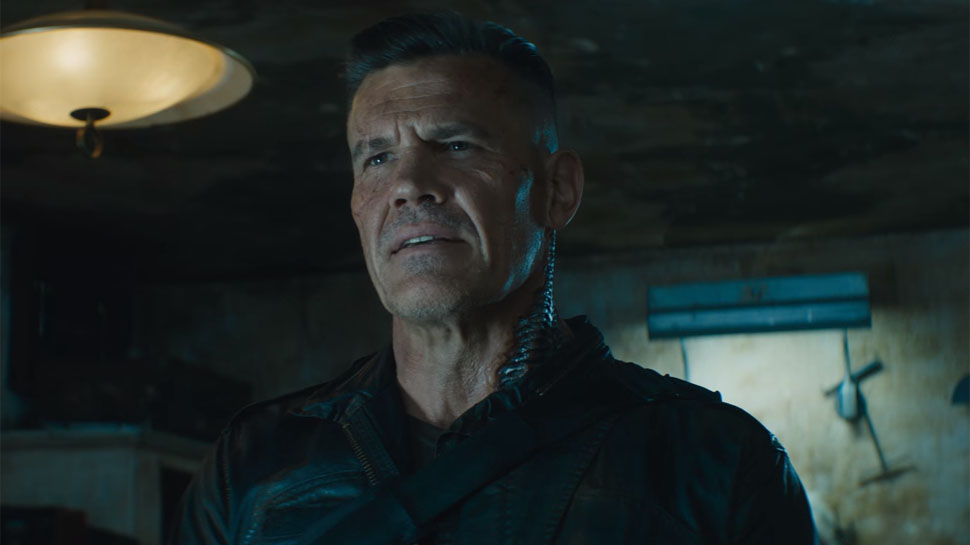 "Cable has a really interesting and complex backstory. Obviously, no film could ever encapsulate the entire backstory, so I think we'll find the first introduction is about who this character is. When you look at the Cable and Deadpool comic book series, you see how there is banter between them. Whether they are on opposite sides or not, they are definitely formidable to each other. One is frustrating to the other. The chemistry between Ryan Reynolds and Josh Brolin is amazing. It's not unlike what you see in the Cable and Deadpool series".
The official synopsis of the movie can be read as: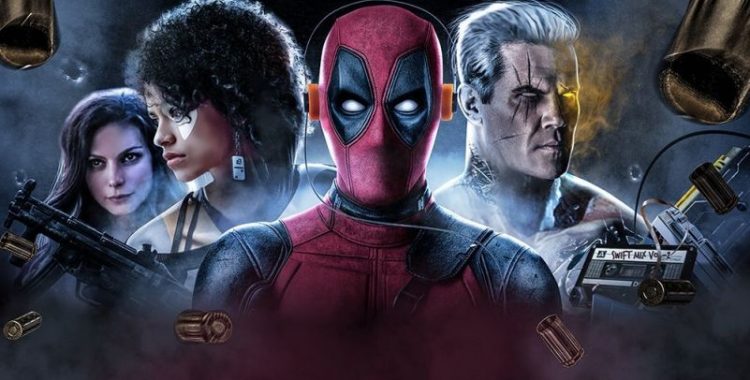 "Wisecracking mercenary Deadpool battles ninjas, the yakuza and a pack of aggressive canines as he embarks on a new adventure".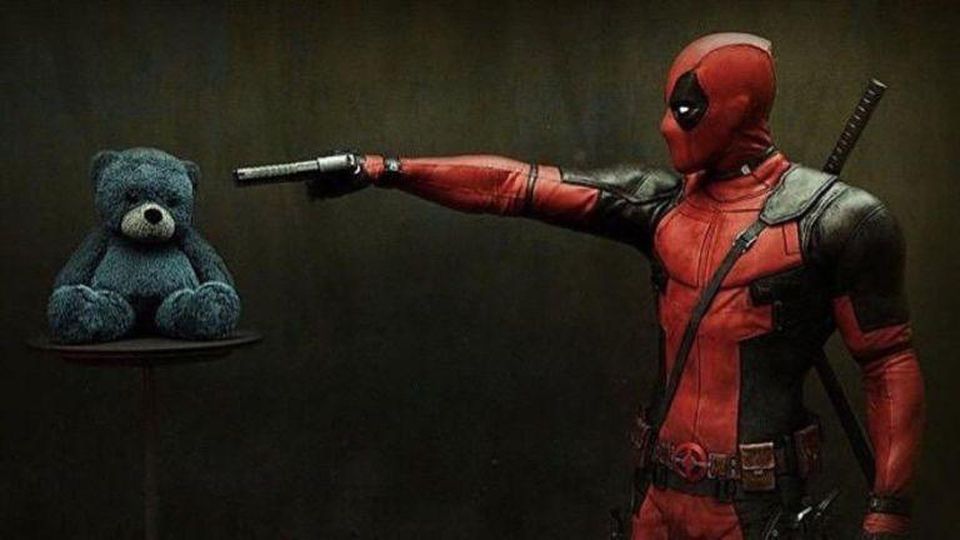 Can the sequel break the box office record of Deadpool? Will Deadpool 2 set up the X-Force spin-off in the future? Will Cable and Deadpool redefine superhero chemistry? Are you really excited to watch the sequel? Tell us in the comments what your expectations are from the movie. We are surely hoping for a cracker of a movie with all the jokes and insanity.
Don't Miss: Chris Evans Officially Confirms That He Will Bid Farewell After Avengers 4 Reshoots
I just have the biggest passion for everything cinematic! I want to share this passion with everyone through my writing about Hollywood Movies and TV. Other than that, I am a big sports fanatic and enthusiast. I'd like to write about my favorite sports as well some day.