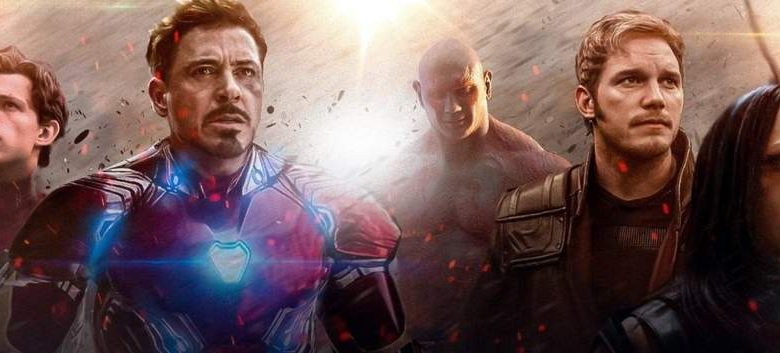 Every day more and more news about Avengers: Infinity War keeps making all the fans more curious and hyped about the movie. People want to know more about the movie and every once in a while new photos, covers and promo arts keep surfacing the internet, providing new teases for the upcoming movie. The new trailer that recently surfaced the internet has got fans going really crazy for the movie as it was full of new footage that attracted a lot of people.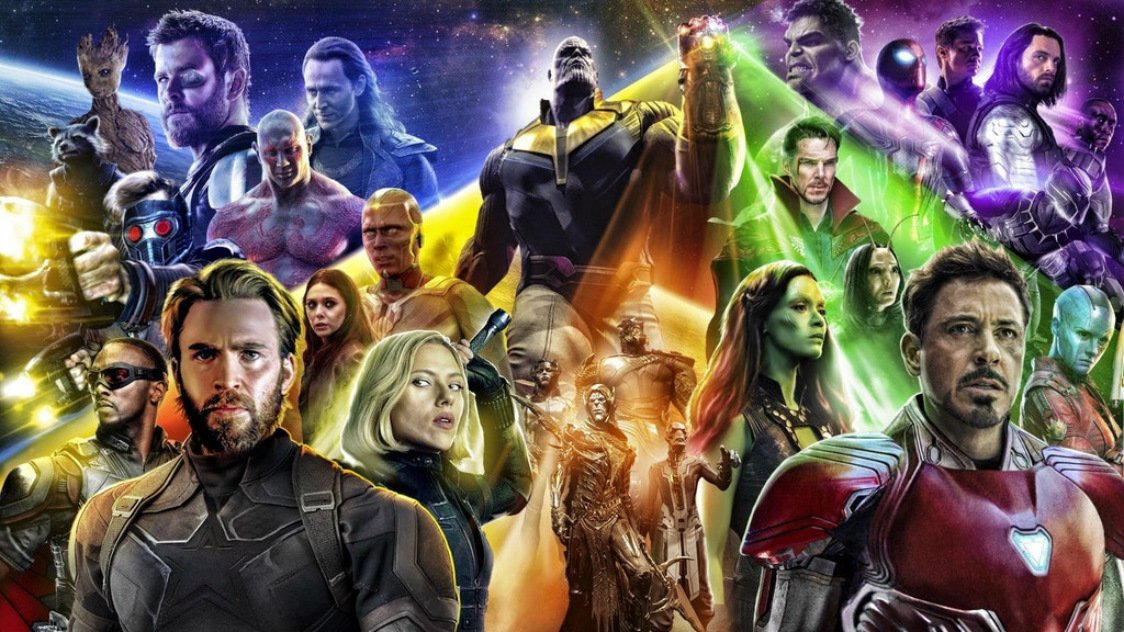 Infinity War is just 35 days away and it will be the biggest character ensemble we have ever seen. The movie is going to feature 67 characters of relevance and almost all of those are being played by Hollywood A-Listers, so we can just imagine the scope and scale of this movie by looking at this giant roster itself. It is the beginning of the Finale that Marvel has been building up to since the last 10 years. Infinity War along with Avengers 4 will be the culmination and a new beginning for the MCU as we know it.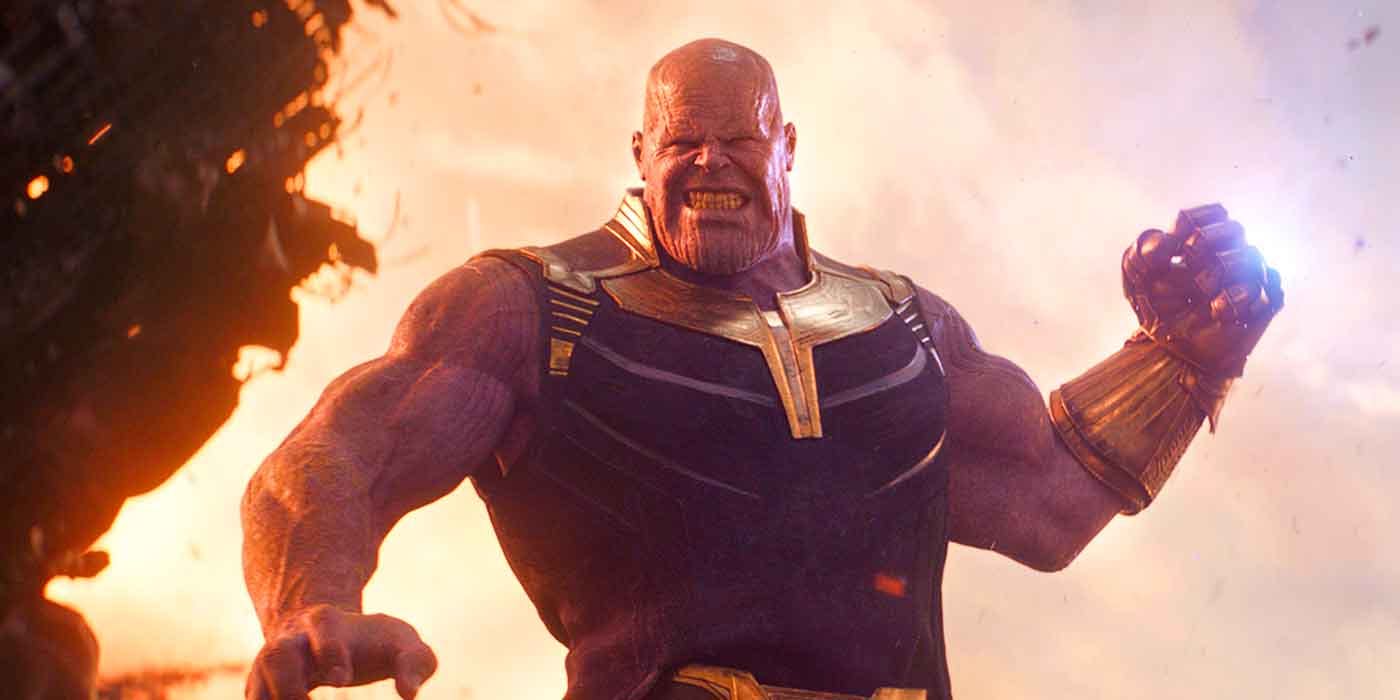 For the first time, we will see the Mad Titan aka Thanos in action as he will take matters into his own hands instead of sending minions like Loki to do his dirty work. He wants to be the most powerful cosmic creature in the whole universe, for that he has to collect all the six Infinity stones i.e Space, Power, Mind, Time, Reality and Soul. He is not alone in this quest as his children also known as Black Order are coming with him to steal cosmic singularities by sheer force and help Thanos rule the entire cosmos.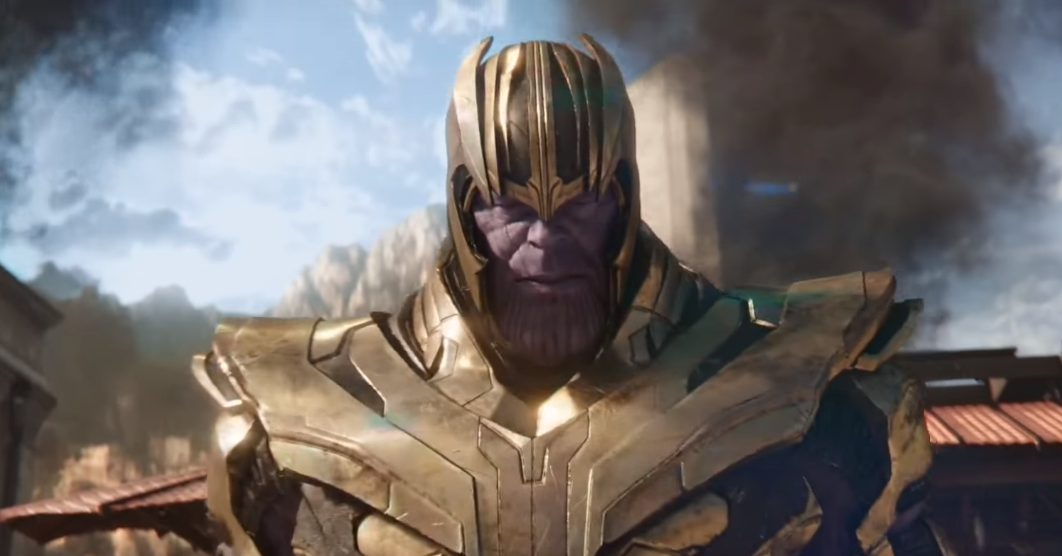 If Thanos does get his hands on all the Infinity gems then he will be able to assemble the all-powerful Infinity gauntlet which gives him control over the fundamental forces of existence and it would be almost impossible then to beat him. The only thing standing between him and total destruction is an alliance between Earth's mightiest 'The Avengers' and Guardians of the Galaxy. And most certainly Iron Man will play an instrumental role in taking down Mad Titan and his massive army of ruthless alien invaders.
[adinserter block="12″]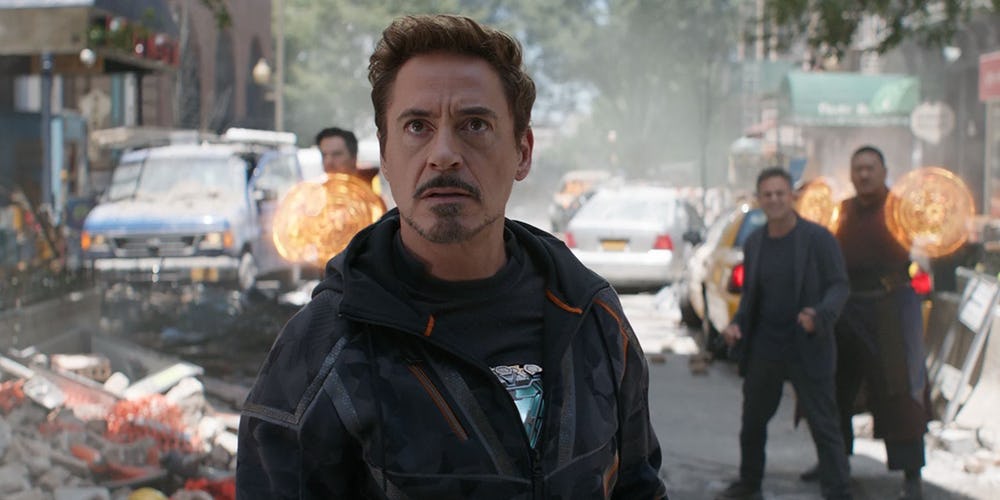 A lot of big names are attached to this project but the name that has the biggest fan base, Robert Downey Jr. is going to be featured a lot in both these upcoming team up movies. Downey's contract with Marvel is coming to an end after these two movies which means that these two years will be the last time we are going to see him suit up as Iron Man.
[adinserter block="15″]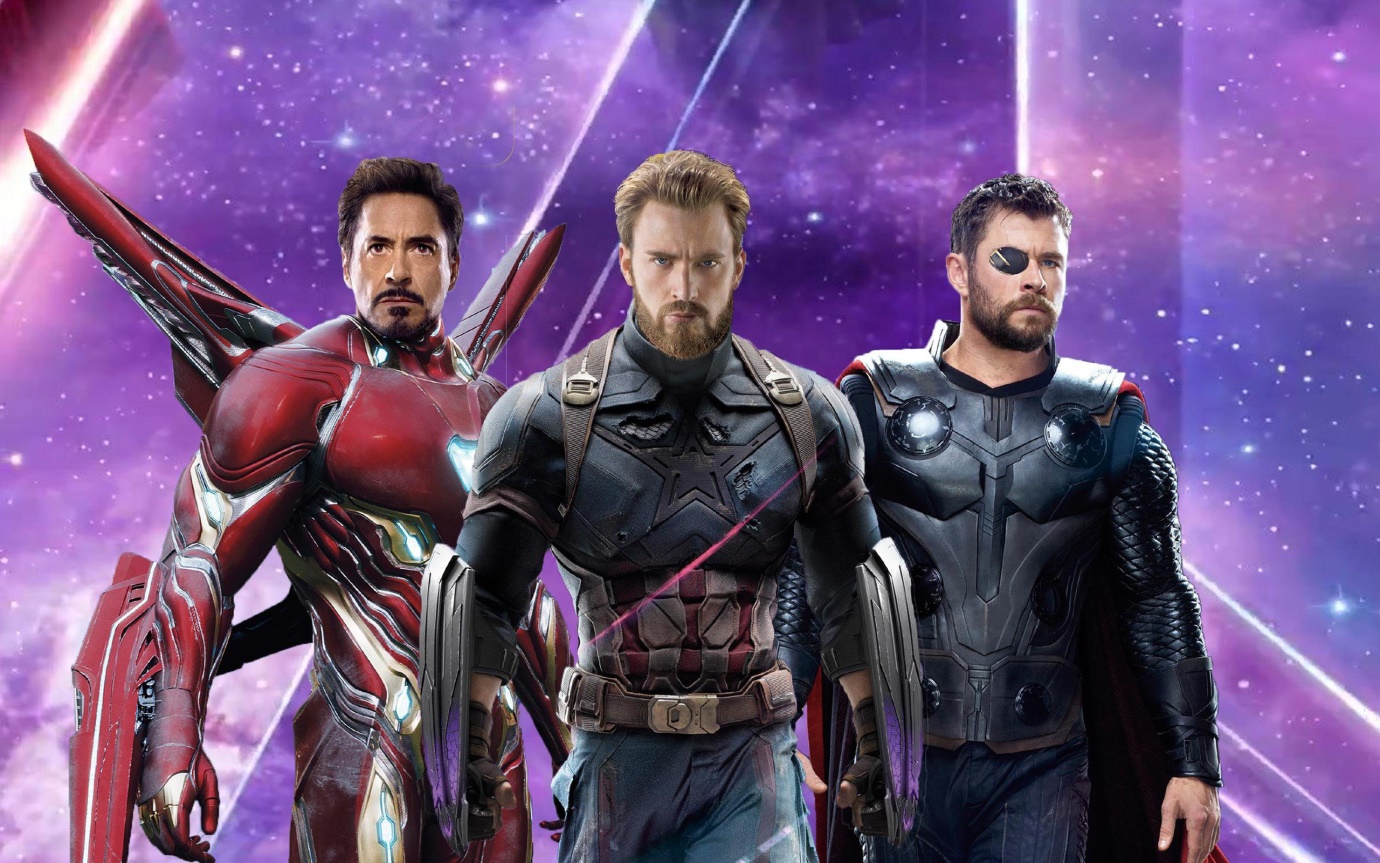 Most fans assume that Iron Man and the other two big guns of the MCU, Thor, and Cap are going to die in Infinity War or Avengers 4, and at least one of these three is going to be out for sure. In fact, the casting call of Avengers 4 confirmed the death of a major Avenger. Here is the full description: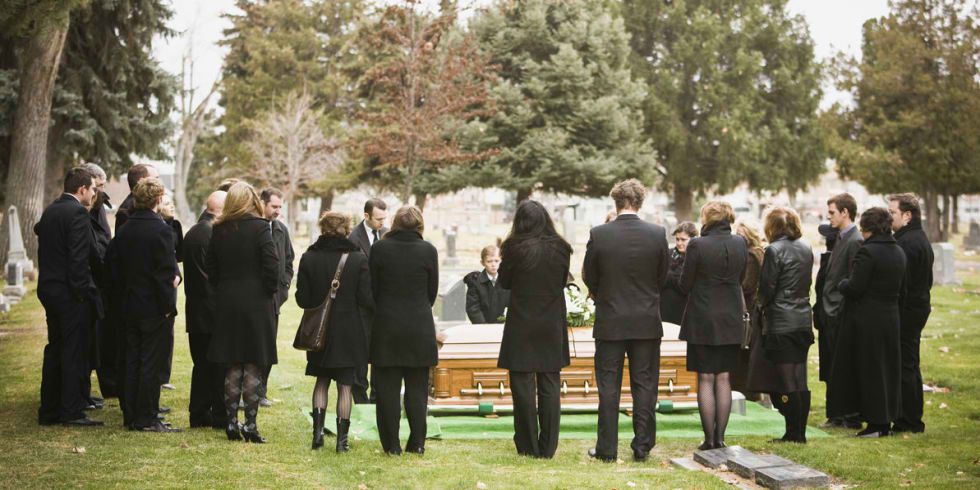 "Mourners: Looking for men and women over the age of 18, all ethnicities, to portray mourners. Especially looking for good character looks and expressive faces. This will be photo selected by the film's directors! Size restrictions: Men no larger than 44 coat, women dress size 0-8. FOR NEW FACES ONLY! You cannot have worked on this project previously, or be booked on upcoming days. NO EXCEPTIONS!"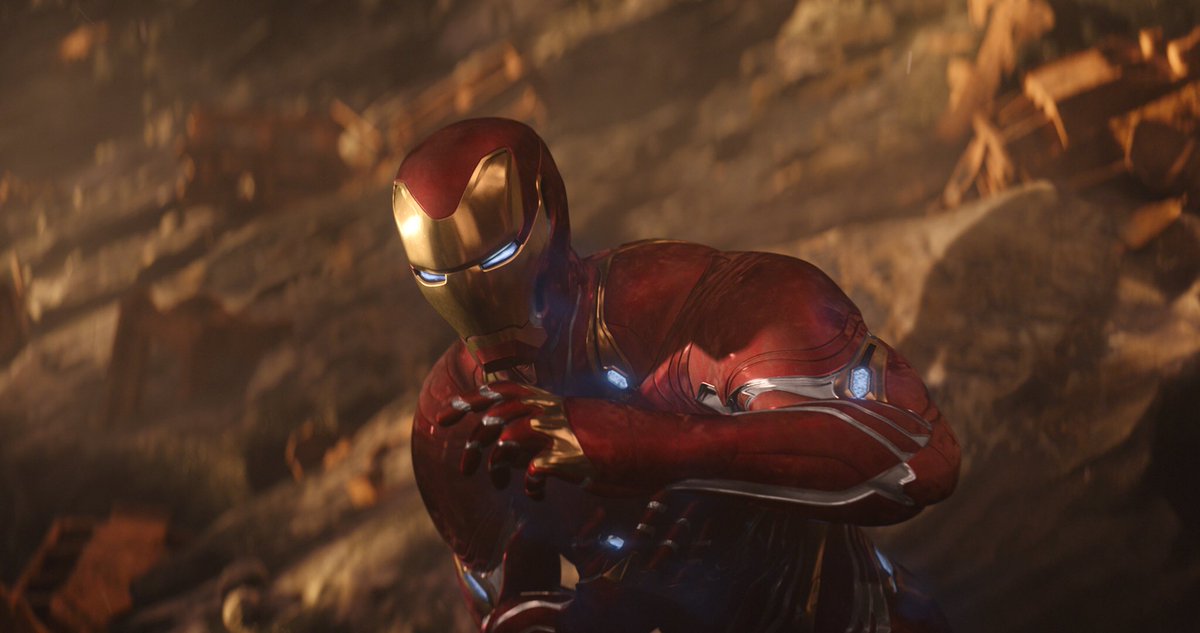 It could be Tony Stark and that would be fitting and sort of poetic justice as it all started with Iron Man in 2008. But it's most likely Steve Rogers as only he will attract mourners from all corners for the service he rendered to keep his country and mankind safe. But for now, we should really enjoy and cherish these last few moments that we have left with our favorite characters. Let's not get ahead of ourselves and just sit back and enjoy.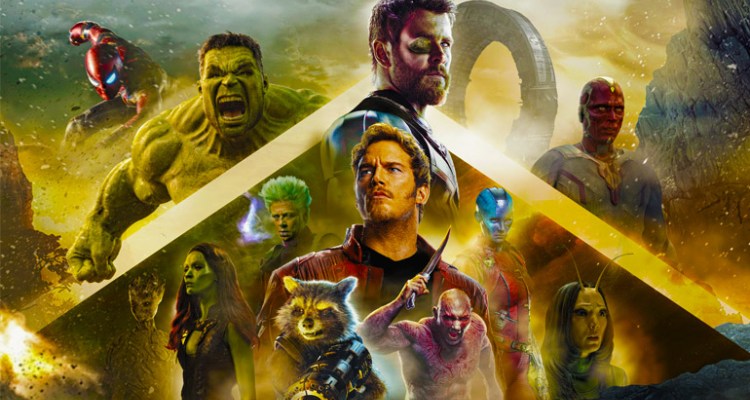 Infinity War is going to be full of epic scenes that will blow us all away, and fortunately, the two trailers that have come out till now are pretty tight, as the movie is still hiding some huge moments and reveals which will make us all go crazy.
[adinserter block="9″]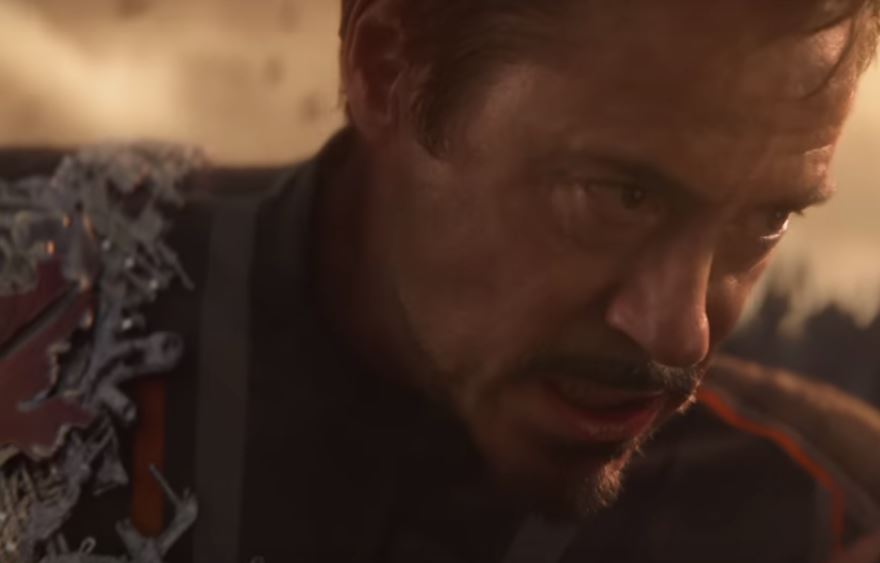 In a recent interview with 'Toronto Sun', Robert Downey Jr. was asked about his favorite moment from the movie and surprisingly, his favorite scene does not even have Tony Stark present and he revealed that we have already seen it in the trailers. Here's what he said:
[adinserter block="6″]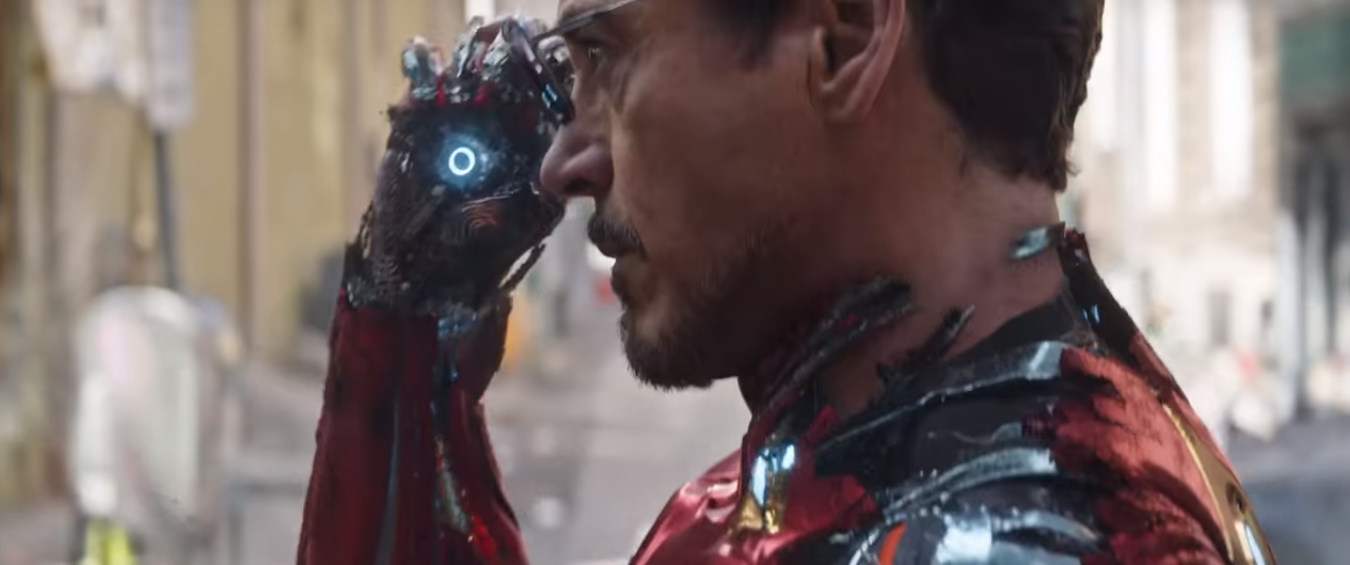 "My favorite shot in the movie has already been seen, and it's when Thor, who's just totally gnarled up, turns and goes, 'Who the hell are you guys?' and you cut to the Guardians [of the Galaxy]. I'm like sold. If the whole third movie was that scene, we're fine."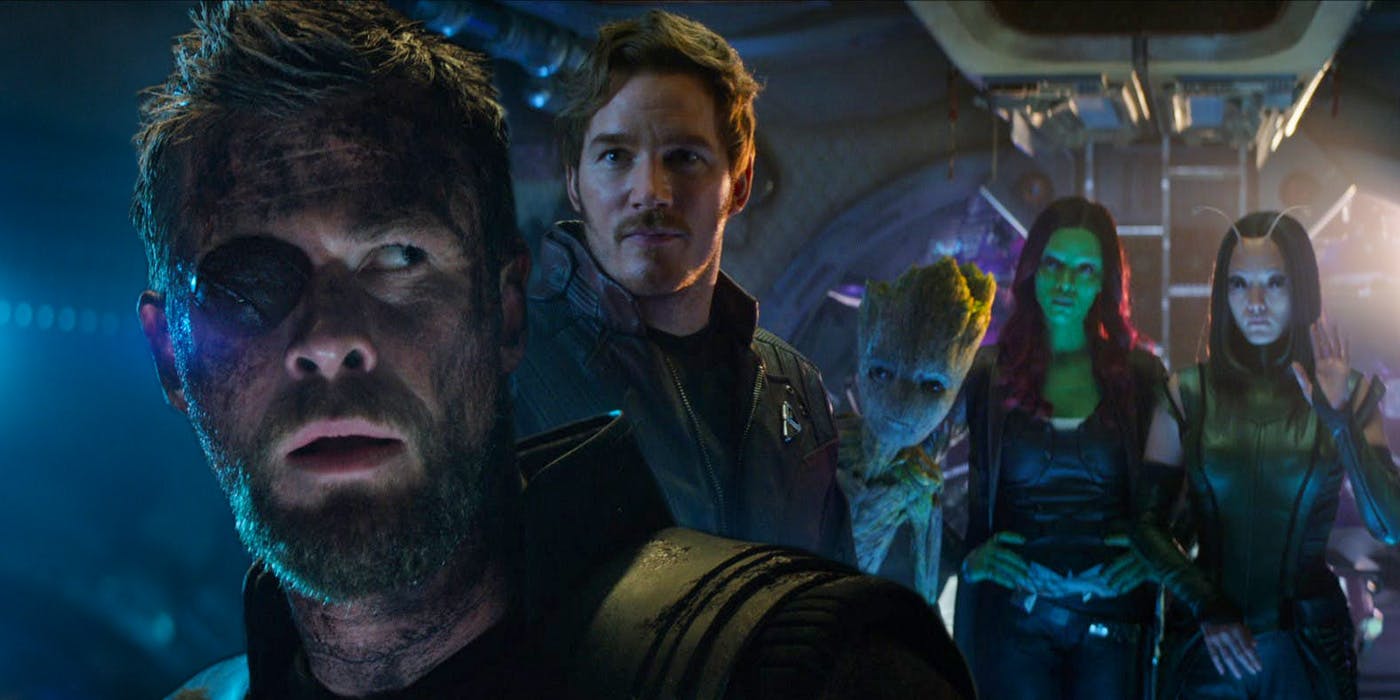 Honestly, the encounter between Thor and the Guardians is really fascinating, and as the description of the trailer shown at last year's D23 Expo or Comic-Con revealed that Thor is going to land upon the windshield of The Milano with the Guardians in it, and that is how they will bring Thor into the ship. We can see Thor is all beaten and bruised which would have happened in his recent fight against The Mad Titan himself.
[adinserter block="3″]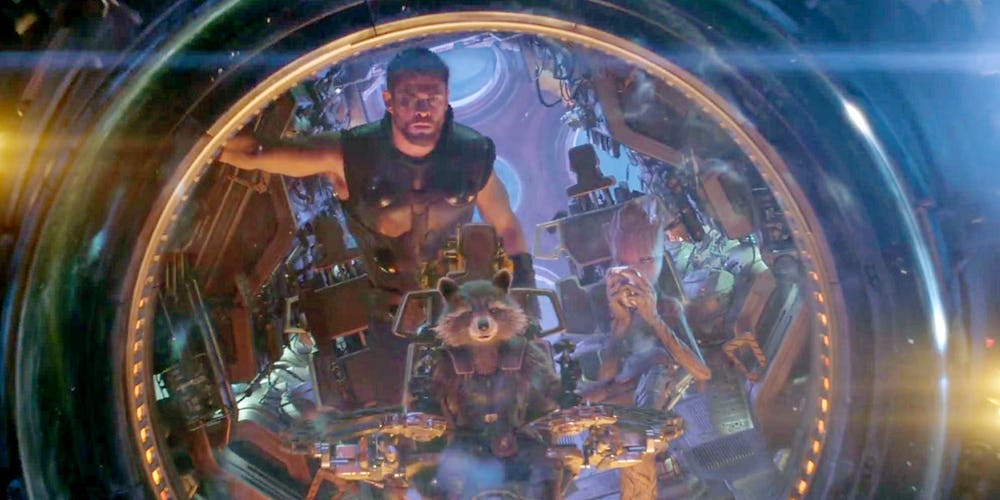 Downey's favorite scene would come right after this one as from there on, Thor is going to stick with Rocket and Groot for quite a while, and the rest of the Guardians will probably be meeting with Tony, Spider-Man and Doctor Strange on Titan. So till now, all these moments that we know are going to happen in the movie seem pretty stunning and we can't really wait to see what more the movie has in store for us.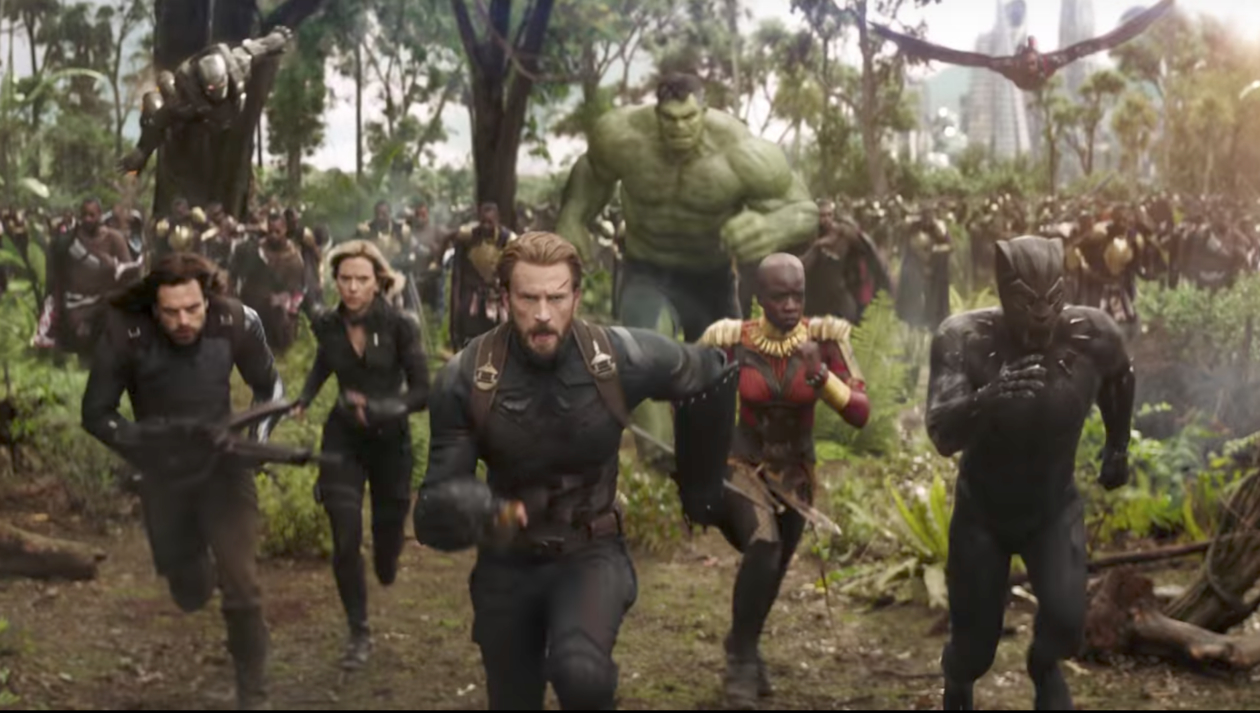 Avengers: Infinity War will open on April 27, 2018. It is directed by Joe and Anthony Russo aka Russo brothers and produced by Marvel head Kevin Feige along with a set of executive producers including the veteran of Marvel comics Stan Lee, Louis D'Esposito, Victoria Alonso, and Michael Grillo. The screenplay has been written by a fantastic duo – Christopher Markus and Stephen McFeely.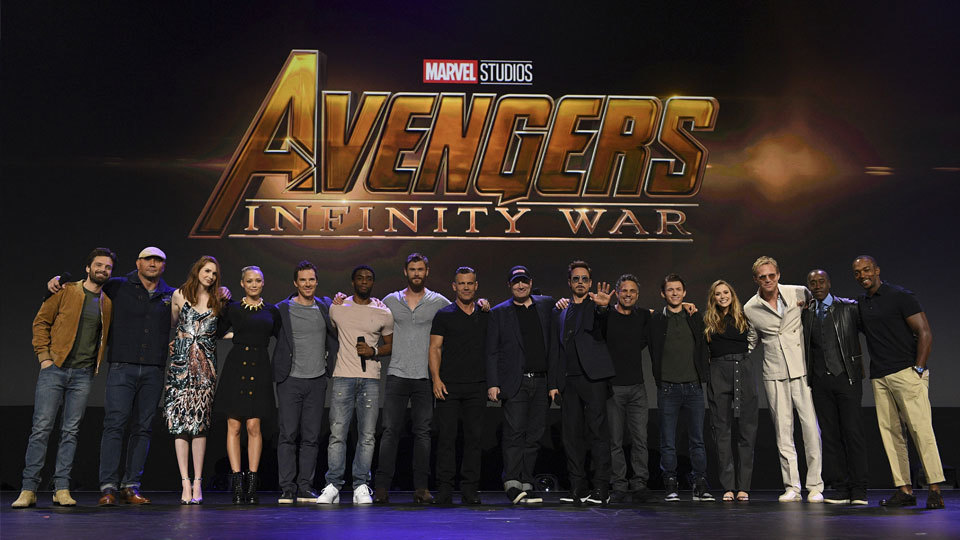 The cast is beyond amazing as some of the top names of industry are playing major roles including Robert Downey Jr. (Iron Man), Chris Evans (Captain America), Sebastian Stan (Winter soldier), Chris Pratt (Starlord), Bradley Cooper (Rocket Raccoon), Vin Diesel (Groot), Chris Hemsworth (Thor), Tessa Thompson (Valkyrie), Tom Hiddleston (Loki), Mark Ruffalo (Hulk), Scarlett Johansson (Black Widow), Samuel L. Jackson (Nick Fury), Cobie Smulders (Mariah Hill), Jeremy Reiner (Hawkeye), Benedict Cumberbatch (Dr. Strange), Benedict Wong (Wong), Tom Holland (Spiderman), Letitia Wright (Shuri), Chadwick Boseman (Black Panther), Evangeline Lily (Wasp), Paul Rudd (Ant-Man), Elizabeth Olsen (Scarlett Witch), Paul Bettany (Vision), Zoe Saldana (Gamora), Karen Gillan (Nebula), Pom Klementieff (Mantis), Dave Bautista (Drax), Josh Brolin (Thanos).
Here's the official synopsis of the movie released by the Marvel Studios: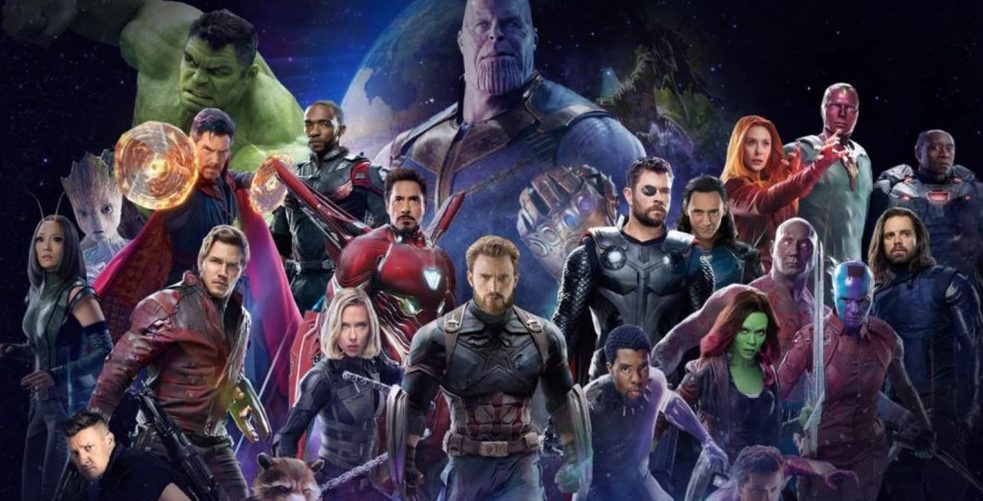 "Iron Man, Thor, the Hulk and the rest of the Avengers unite to battle their most powerful enemy yet — the evil Thanos. On a mission to collect all six Infinity Stones, Thanos plans to use the artifacts to inflict his twisted will on reality. The fate of the planet and existence itself has never been more uncertain as everything the Avengers have fought for has led up to this moment".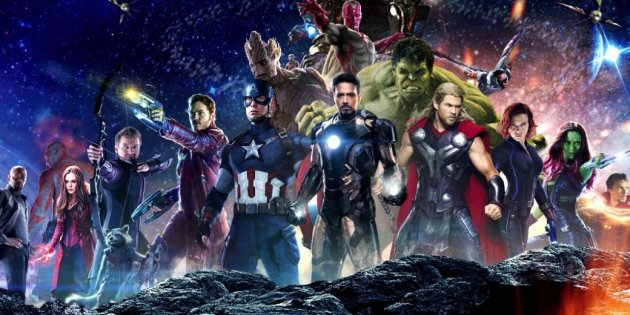 "An unprecedented cinematic journey ten years in the making and spanning the entire Marvel Cinematic Universe, Marvel Studios' "Avengers: Infinity War" brings to the screen the ultimate, deadliest showdown of all time. The Avengers and their Super Hero allies must be willing to sacrifice all in an attempt to defeat the powerful Thanos before his blitz of devastation and ruin puts an end to the universe".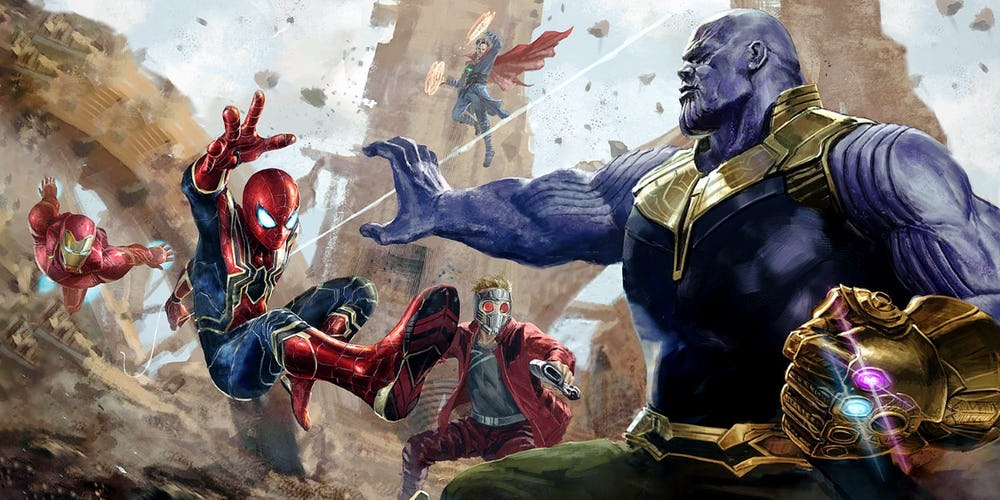 "As the Avengers and their allies have continued to protect the world from threats too large for any one hero to handle, a new danger has emerged from the cosmic shadows: Thanos. A despot of intergalactic infamy, his goal is to collect all six Infinity Stones, artifacts of unimaginable power, and use them to inflict his twisted will on all of reality. Everything the Avengers have fought for has led up to this moment – the fate of Earth and existence itself has never been more uncertain".
Don't Miss: 15 Powerful Titans That Will Make Thanos Look Like A Puny God