I think it's safe to say that Avengers: Infinity War will shatter every record there is at the Box Office when it is released. Not only financially, but Marvel's romance with the critic diaspora is in no mood of breaking tradition. Marvel movies have almost always enjoyed unanimous acclaim at the Box Office regardless of the quality of the story, characters or any other factor or parameter. Avengers Infinity War isn't going to be any different. It will also garner universal appraise of both fans and critics alike at the movie theaters.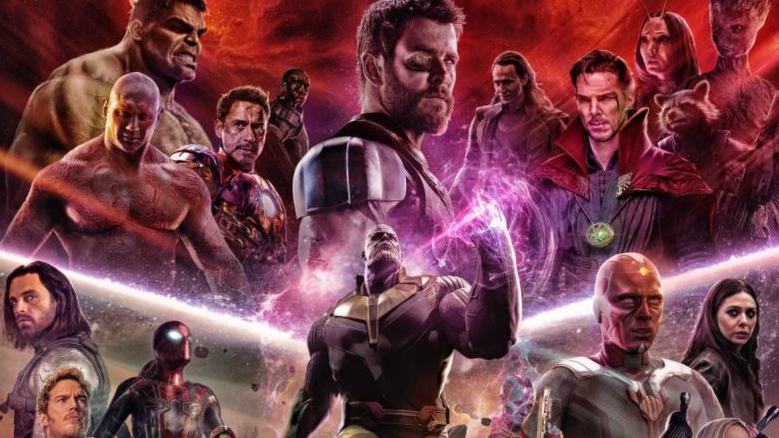 In fact, this would be the biggest and grandest Marvel movie as fans have waited for over a decade to see Avengers assemble pitted against the Mad Titan 'Thanos'. It officially began in 2008 with Iron Man solo movie and since then 18 movies have been released by Marvel. Infinity War will mark the culmination of everything that has happened in the three phases and brings closure to so many storylines and arcs currently unresolved.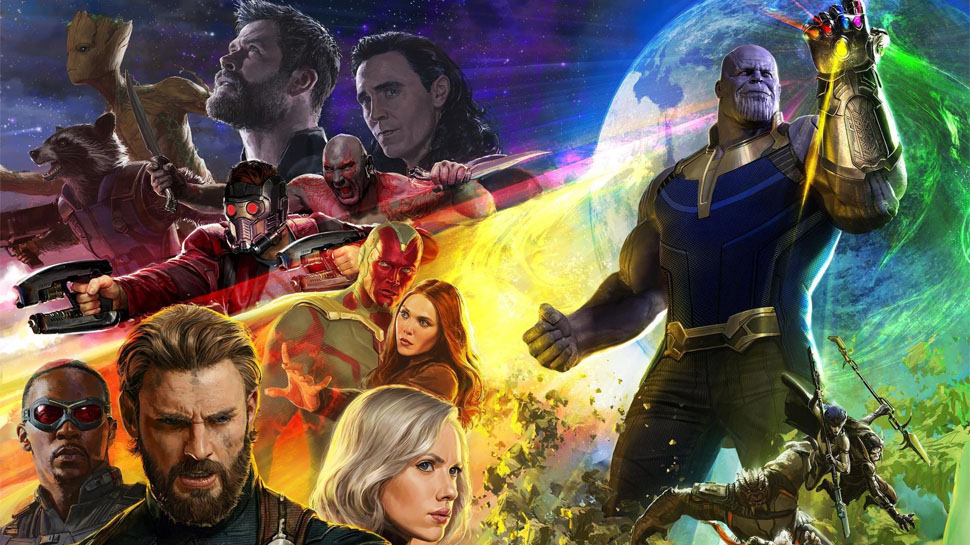 But when it comes to showing business, there is always something pushing you from the topmost position. Avengers: Infinity War will be on a whole new level. But will it be on the same level as Game of Thrones?? The movie's writers claim that Infinity war could actually be better than the hit HBO TV Series Game of Thrones.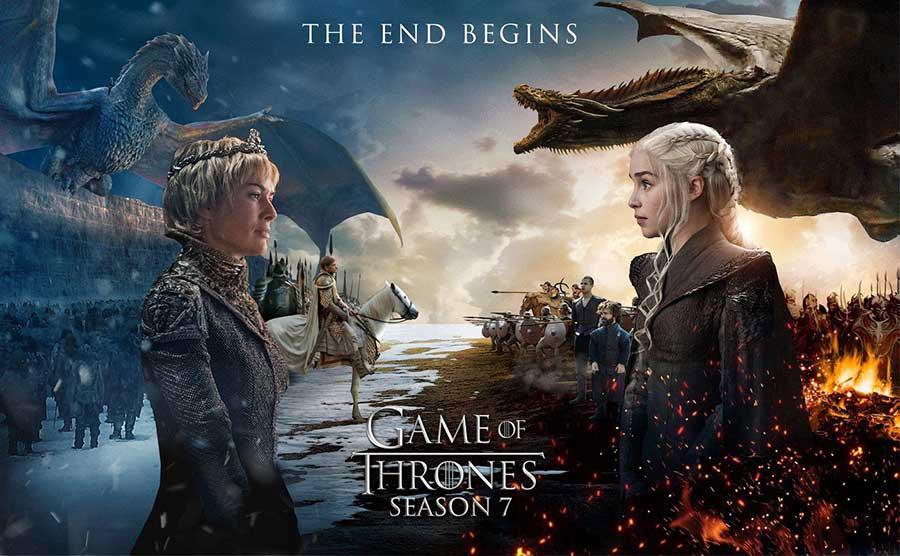 Our pals at Comicbook were able to give us some inside knowledge about the way Infinity War will blend the characters with the cosmic landscape and make for a story that uses anything and everything to further the plotline.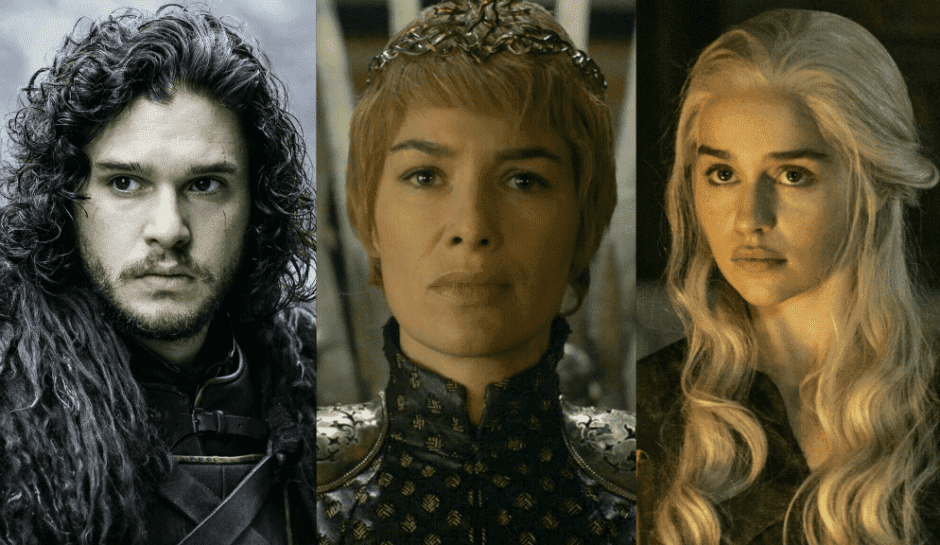 The only TV Show that has been able to do it effortlessly and every time is Game of Thrones. While talking with Stephen McFeely and Christopher Markus, the writers who penned the stories of all three Captain America movies, one critical piece of information was extracted. The writers claim the movie is so seemingly ingrained with an incredible storyline that it will literally blow Game Of Thrones, the world's most popular and critically appraised TV Series, away.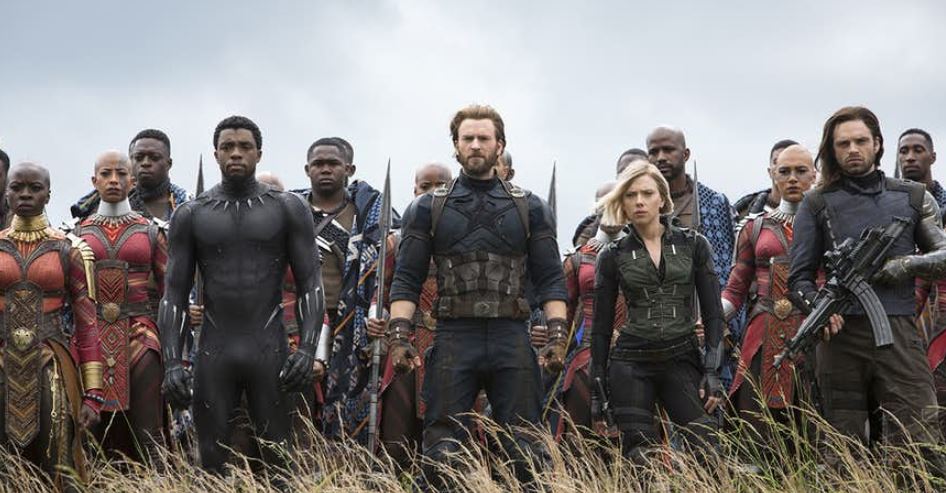 "That's part of the 'strange alchemy' right?" asked McFeely. "One of the reasons that first Avengers movie was so popular and so exciting is, you were taking 4 franchises and *clap* smashing them into each other. Hopefully we have the same kind of magic here, where we bring this completely different set of characters and smash them into varying groups of our characters. Another thing to think about, one of the challenges we've had is, how do you make sure this is not 25 people moving from one scene to one scene to one scene? So we talk, being a little facetious about it, but we talk about how it's like Nashville [television show], right? So you've got 4 or 5 different stories weaved together and then come together and then break apart. So, you get all these different pairings and groupings of 4 and 5 and 6."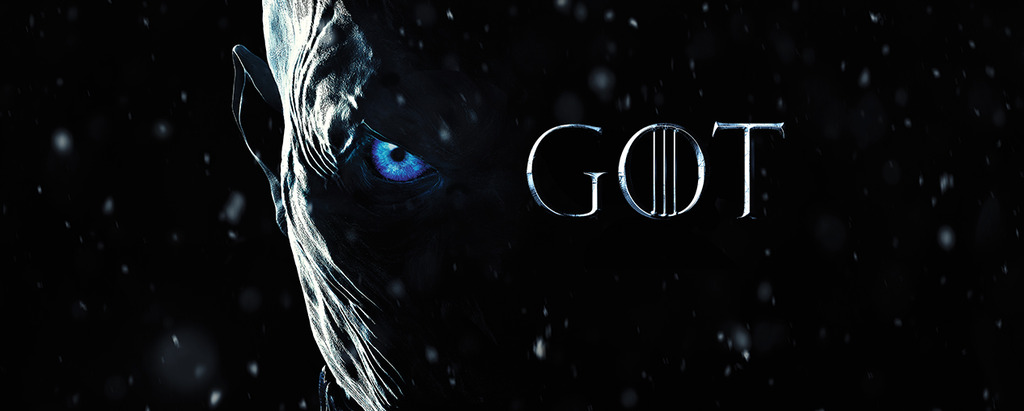 The latest season of Game of Thrones offered the fans a lot of twists and turns never seen before in the series. It was TV Series' one of the most powerful seasons ever. Christopher Markus claims Game of Thrones Season 7 will look pale in comparison to Avengers: Infinity War.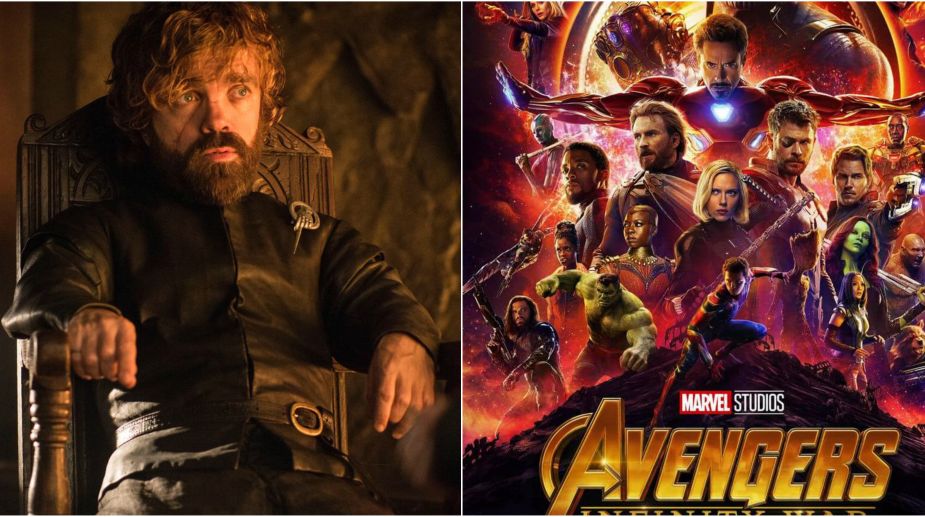 "And even now," Markus continued, "not unlike something like Game of Thrones, where you have this vast canvas with characters you've been watching this guy over here molesting this girl over here in the East for years and only now does it have that feeling of massive plates shifting and finally bringing these characters near each other."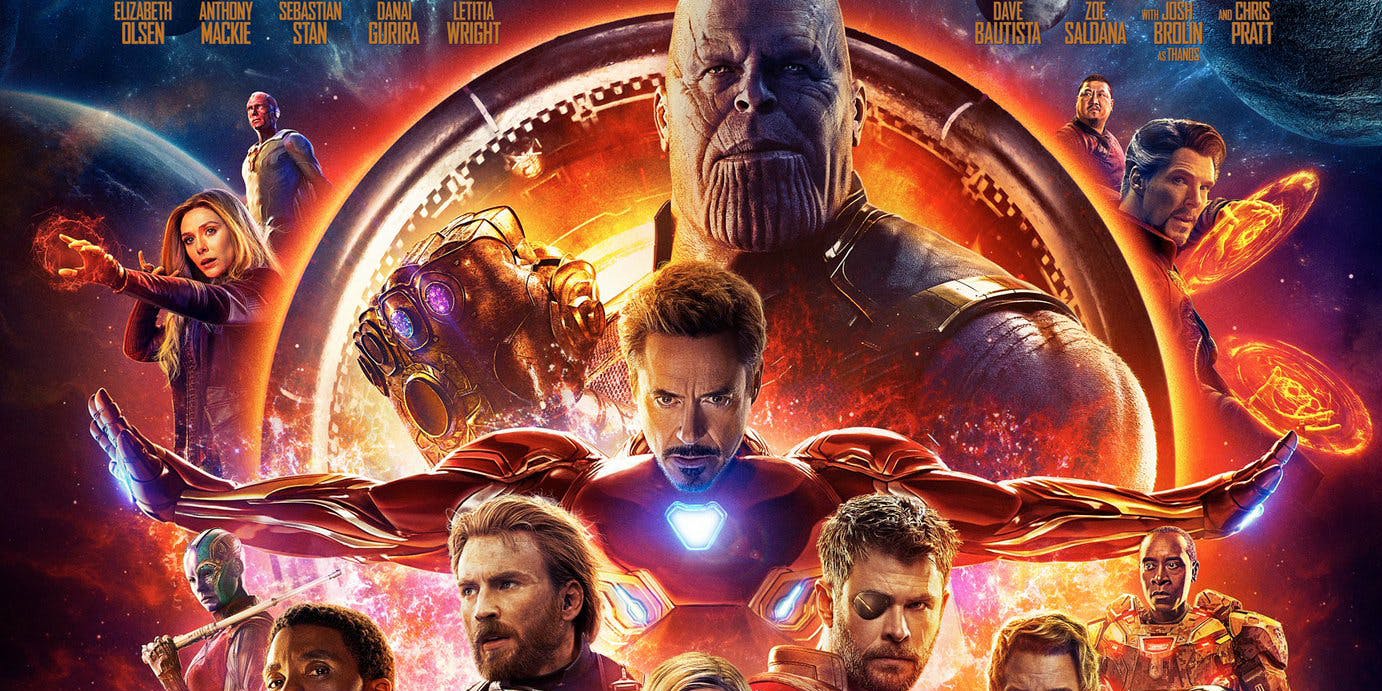 As to why the writers are suddenly comparing a movie to a TV Series, we have an answer to that question too. In all the rest of the seasons of Game of Thrones, each character had a separate arc. No major character's storyline intertwined with that of another character.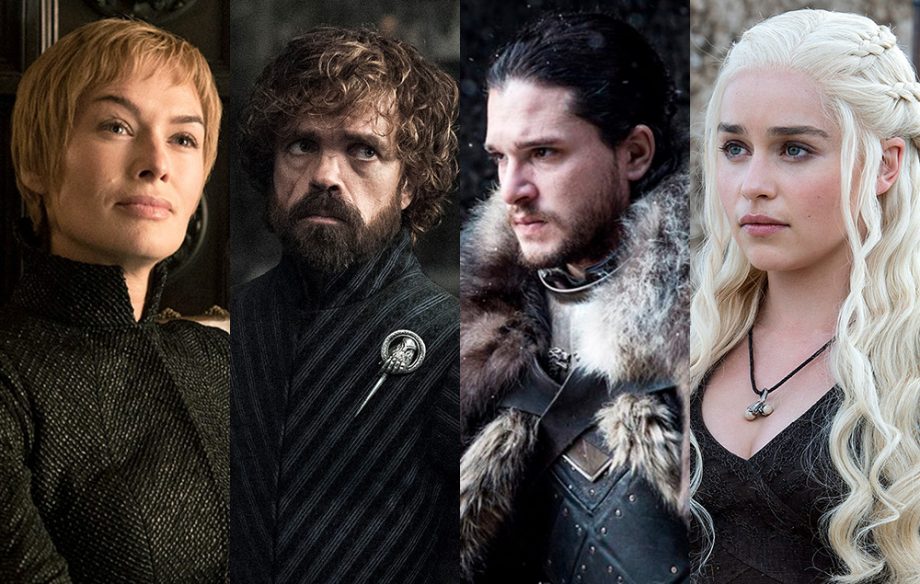 Or in other words, every event of each of the main cast was independent, with the corresponding characters never crossing paths and meeting one another (mostly). That changed in Season 7 with Jon Snow and the Starks meeting with the Lannisters and the Khaleesi.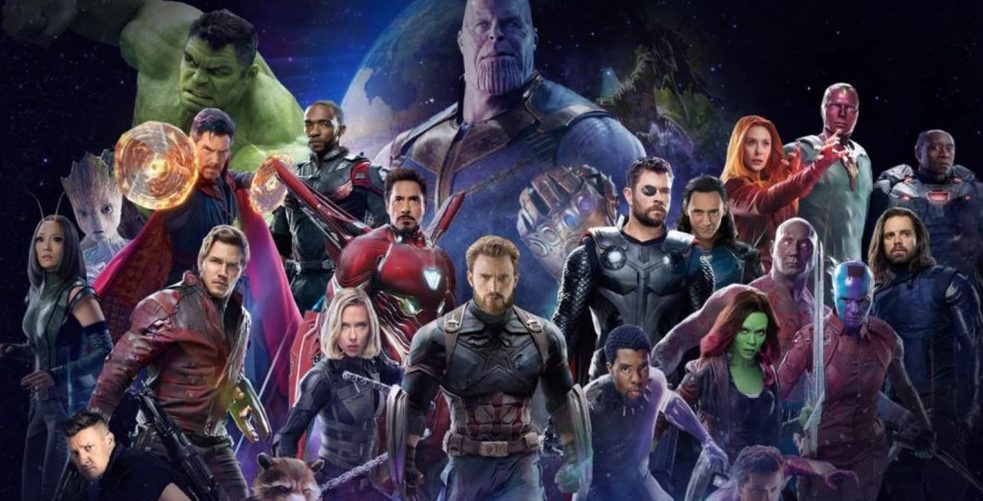 All the major players met each other for the first time in a grand medieval crossover. Infinity War is doing pretty much the same thing to the MCU what GOT season 7 did for the rest of the previous seasons. It is bringing all the characters together and setting up healthy interactions between them.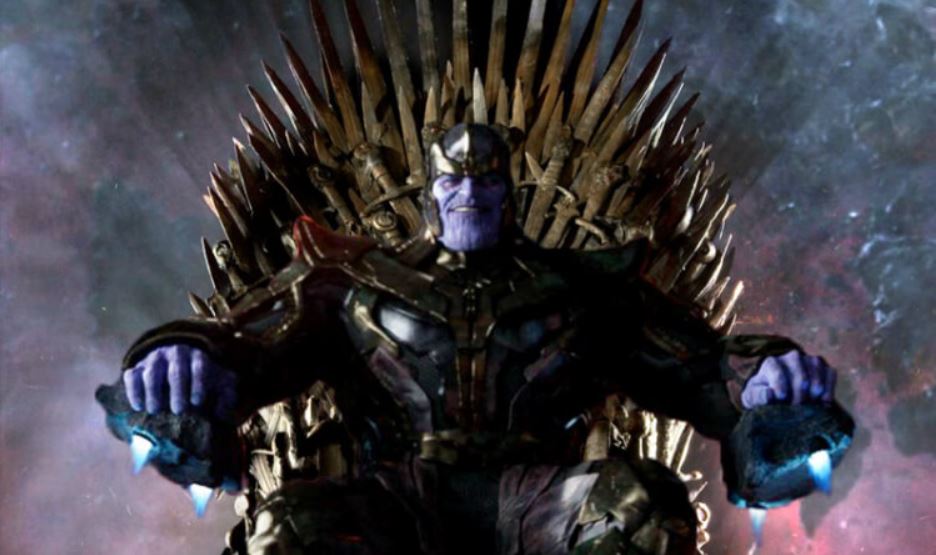 But this is not the first time that a person related to MCU franchise has dropped Game of Thrones into the conversation at the Toronto International Film Festival (TIFF). Sebastian Stan aka Winter Soldier compared his character with that of Jon Snow of GOT. Here is what he said:
"I feel a lot like that Jon Snow character in 'Battle of the Bastards.' When there's that shot of Jon Snow, from the back as horses are charging at him and he's just standing there, that's kind of how I feel on set at times. Will I make this stampede or not?"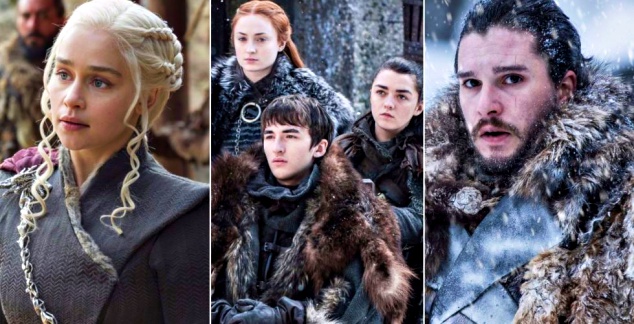 But the real question is – Can Infinity War pull it off such a huge ensemble cast without overcrowding every scene? HBO's Game of Thrones has been able to do it flawlessly. Can Avengers: Infinity War top Game of Thrones, something that is already considered to be at the top of the game? Will Avengers Infinity War break new ground in superhero cinema? The MCU Writers certainly think so.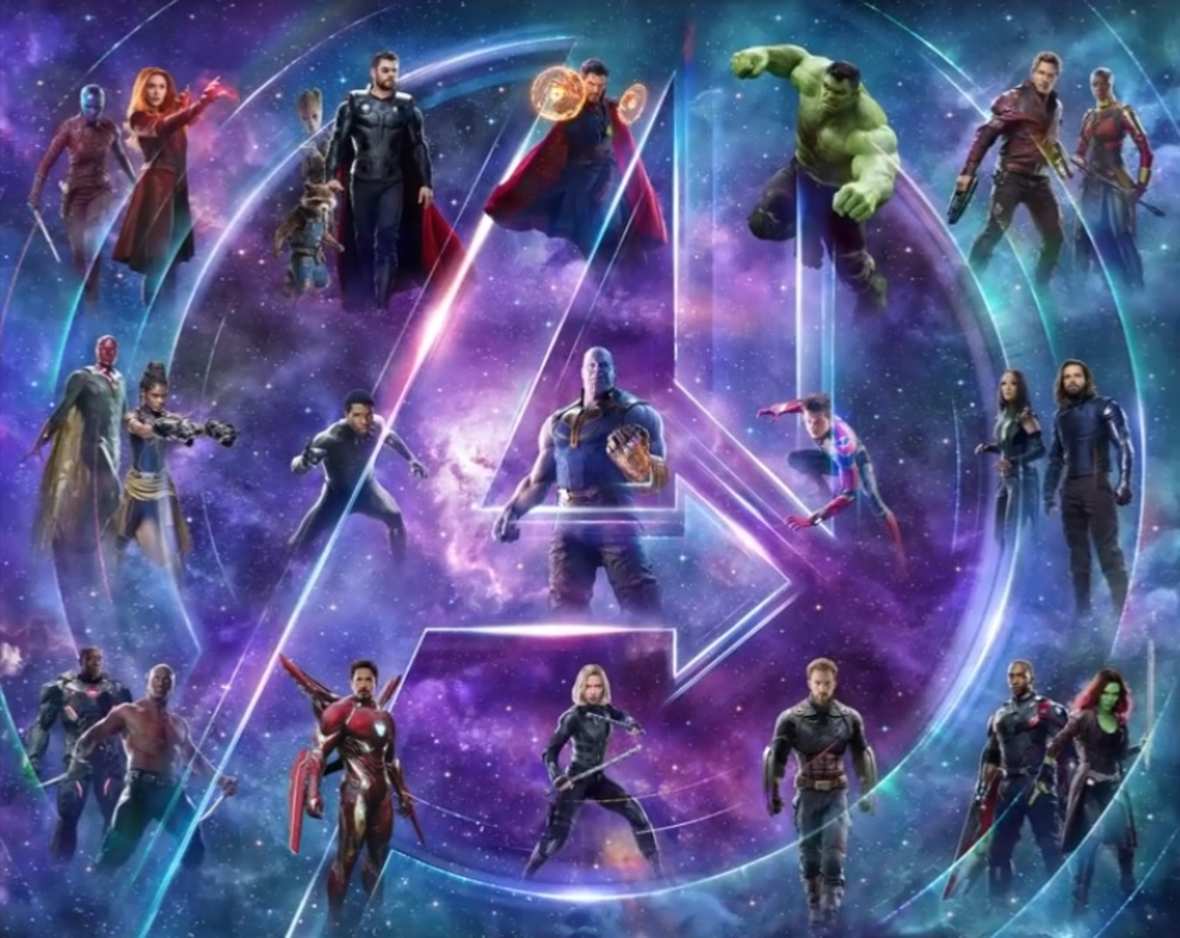 Avengers Infinity War will hit the theaters worldwide on April 27, 2018. The movie is directed by Russo brothers aka Joe and Anthony Russo who previously directed Captain America: First Avenger and Captain America: Civil War. It is produced by Marvel top executive Kevin Feige along with a set of executive producers – Stan Lee, Louis D'Esposito, Victoria Alonso and Michael Grillo. The screenplay has been written by an amazing duo – Christopher Markus and Stephen McFeely.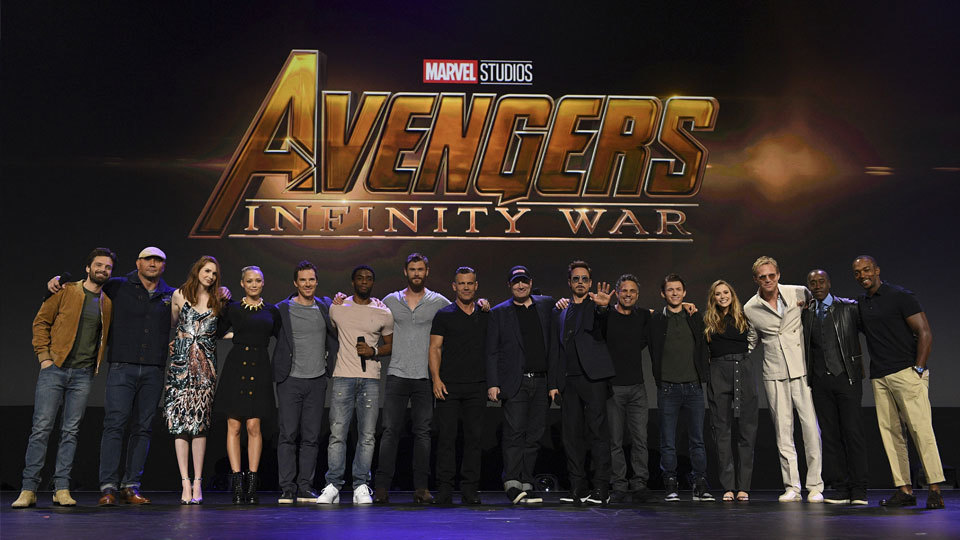 The ensemble cast is magnificent as acting heavyweights have been brought together under one roof by Marvel and its quite a rare feat. The names include Robert Downey Jr. (Iron Man), Josh Brolin (Thanos), Chris Evans (Captain America), Samuel Jackson (Nick Fury), Chris Pratt (Starlord), Sebastian Stan (Winter soldier), Chris Hemsworth (Thor), Tessa Thompson (Valkyrie), Tom Hiddleston (Loki), Mark Ruffalo (Hulk), Scarlett Johansson (Black Widow), Anthony Mackie (Falcon), Cobie Smulders (Mariah Hill), Jeremy Reiner (Hawkeye), Benedict Cumberbatch (Dr. Strange), Benedict Wong (Wong), Tom Holland (Spiderman), Chadwick Boseman (Black Panther), Letitia Wright (Shuri), Evangeline Lily (Wasp), Paul Rudd (Ant-Man), Elizabeth Olsen (Scarlett Witch), Paul Bettany (Vision), Bradley Cooper (Rocket Raccoon), Vin Diesel (Groot), Zoe Saldana (Gamora), Karen Gillan (Nebula), Dave Bautista (Drax), Pom Klementieff (Mantis).
The official synopsis for the 'Avengers Infinity War' released by Marvel studios, read it below: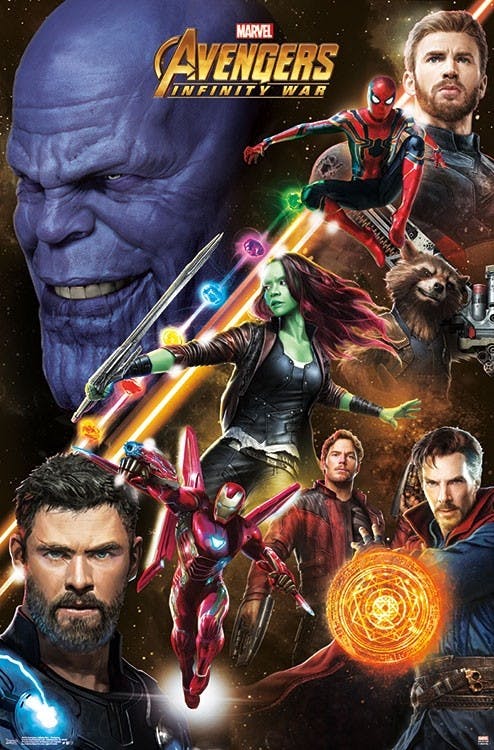 "Iron Man, Thor, the Hulk and the rest of the Avengers unite to battle their most powerful enemy yet — the evil Thanos. On a mission to collect all six Infinity Stones, Thanos plans to use the artifacts to inflict his twisted will on reality. The fate of the planet and existence itself has never been more uncertain as everything the Avengers have fought for has led up to this moment".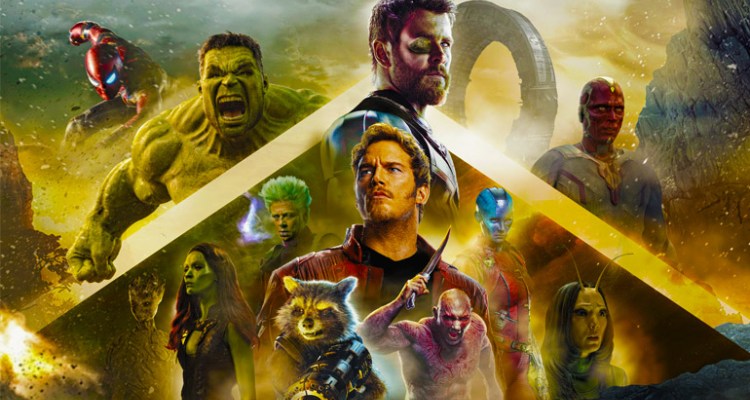 "As the Avengers and their allies have continued to protect the world from threats too large for any one hero to handle, a new danger has emerged from the cosmic shadows: Thanos. A despot of intergalactic infamy, his goal is to collect all six Infinity Stones, artifacts of unimaginable power, and use them to inflict his twisted will on all of reality. Everything the Avengers have fought for has led up to this moment – the fate of Earth and existence itself has never been more uncertain".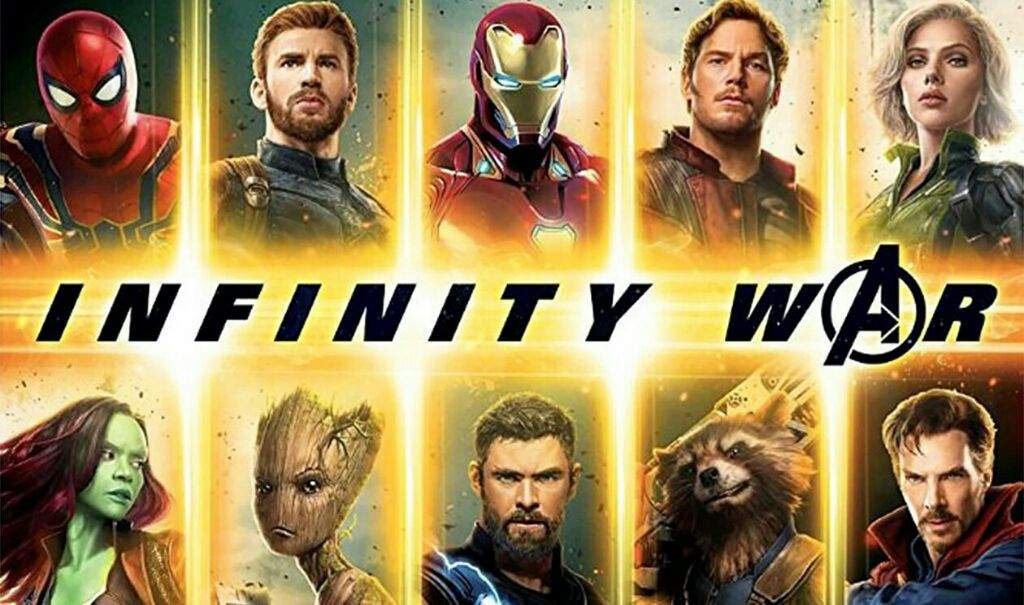 "An unprecedented cinematic journey ten years in the making and spanning the entire Marvel Cinematic Universe, Marvel Studios' "Avengers: Infinity War" brings to the screen the ultimate, deadliest showdown of all time. The Avengers and their Super Hero allies must be willing to sacrifice all in an attempt to defeat the powerful Thanos before his blitz of devastation and ruin puts an end to the universe".
Don't Miss: The Final Trailer of Deadpool 2 Is Out And Here's Everything You Need To Know