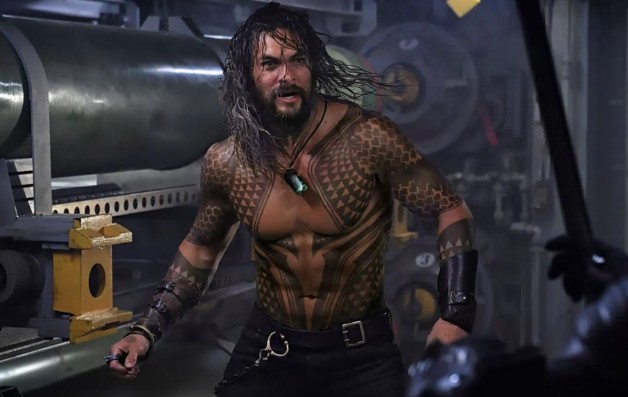 Aquaman is a classic DC Superhero who is one of the founding members of Justice League. He is the King of Atlantis who possess vast range of powers including telepathic powers. He is basically a sea warrior. He has the ability to command all sea life and possess super strength and speed. He can survive on land as well as under the depths of oceans with extreme temperatures.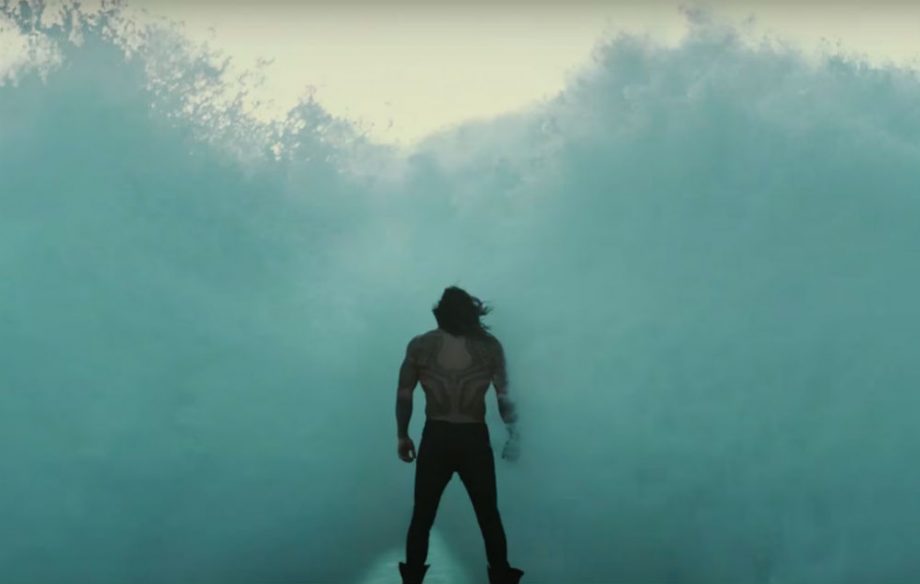 He was briefly introduced in Justice League and together with other members of JL, they took down a monster names Steppenwolf. Jason Momoa (Khal Drogo, Game of Thrones) played Aquaman and he totally nailed the character. As a result, DC announced a spin off movie based on adventures of Aquaman.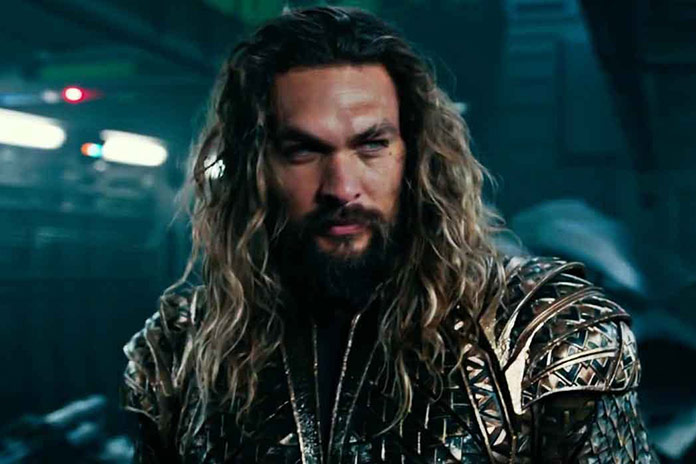 The movie would essentially deal with the origin story of Arthur Curry who transformed from a regular guy to a leader of Atlanteans who commands respect of both humans and sea creatures. The big villain is expected to be Black Manta who was a treasure hunter with a mission to collect Aquaman's blood. He is likely to be played by actor Yahya Abdul-Mateen.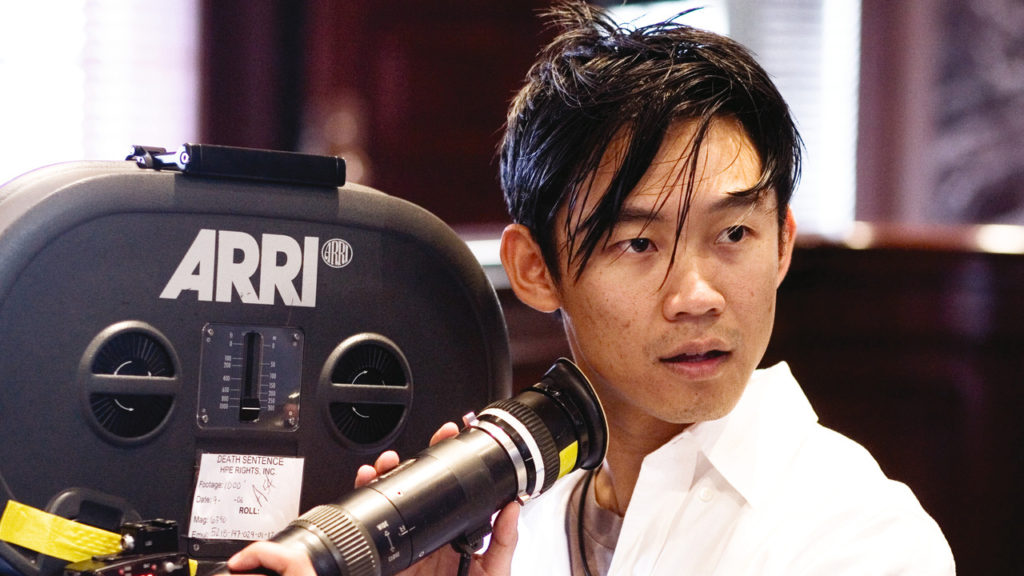 Master of horror, James Wan, who revived the horror genre with The Conjuring duology is also helming the ambitious solo project of the DCEU, Aquaman. Wan, who has a solid track record in his filmography is the perfect candidate to direct the upcoming Aquaman movie, which will hopefully bring the DCEU to calm waters. The budget of the solo Aquaman movie is in excess of $160 million.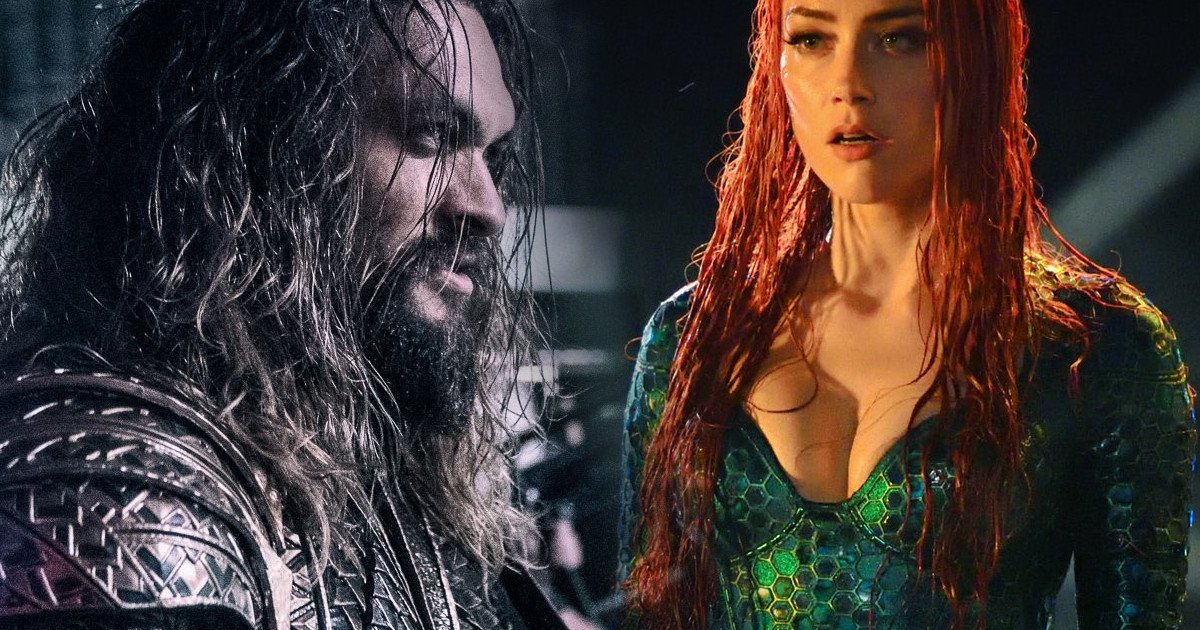 James Wan have also said that it is a 'coming of age' story which would touch some of the classic romantic elements of 80's much like 'Romancing the Stone'. The gorgeous Amber Heard is playing the role of Mera, Queen of Atlantis. There have been leaks of set images where Heard and Momoa can be seen together and they are looking fabulous.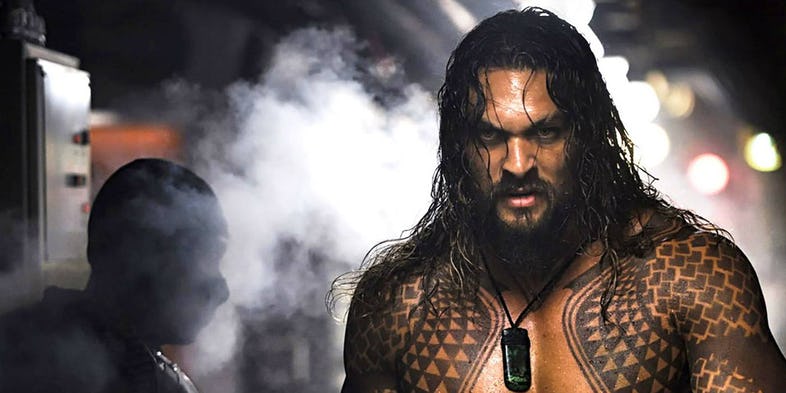 Aquaman, a solo venture belonging to the DC Extended Universe, is the only movie from the universe to release in 2018. After five movies, the DC Extended Universe is yet to find a stable ground. Ever since Man of Steel was released, the movies have been getting polarizing reviews from both critics and fans alike.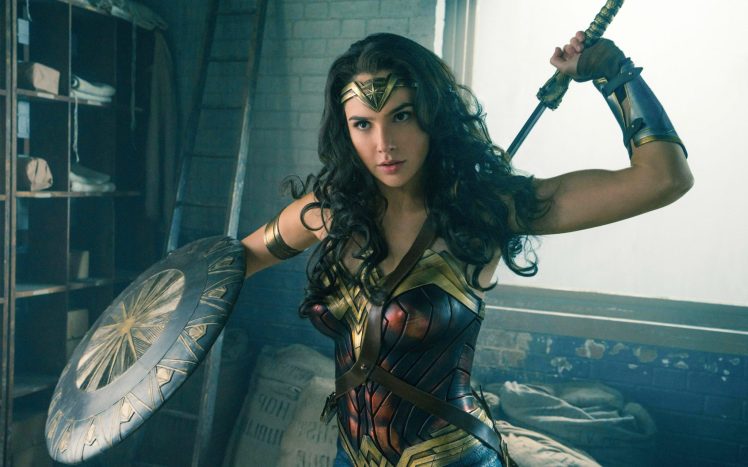 After the release of Wonder Woman, the DC Extended Universe seemed to find its Midas touch, as Wonder Woman went on a record-breaking rampage while at the same time, gaining universal acclaim from critics and fans. While all was going seemingly perfect, the mega-assemble of DC's most iconic heroes, Justice League found itself once again in troubled waters.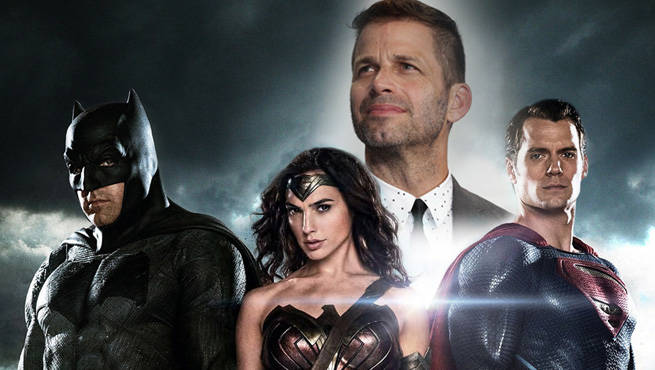 After a tragedy-stricken Zack Snyder left the movie midway, the creative direction could never really find a vivid path and ended up getting average reviews from fans and critics. On top of that, Justice League didn't perform as per expectations, unlike Batman v Superman: Dawn of Justice and Suicide Squad, which performed exceedingly well among the fans, despite overwhelmingly negative reactions. So currently, the upcoming Aquaman and Shazam! are the two shining lights for a very dark and torturous tunnel ahead.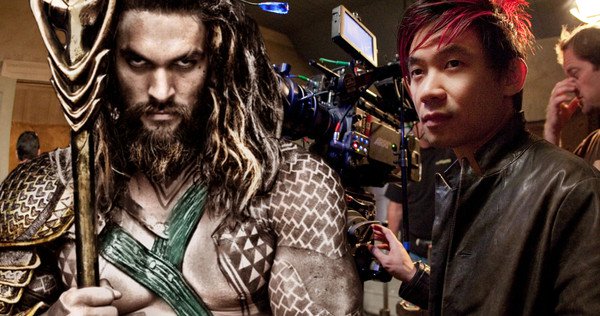 A lot is riding over the success of James Wan's Aquaman starring Jason Momoa as the future of DCEU rests on it. It will be very difficult for DC to comeback if Aquaman bombs at the box office. But whatever material is available be it set images, teasers, behind the scenes stuff the movie seem to be on pretty solid ground. Here is what actor Jason Momoa had to say about Aquaman:
"You're going to see this ocean world, which we just pollute, and how do these people feel underwater with what the land does to the ocean. And this war that is going to come between the two, and I'm the only one that can link the two. He has to do it. He doesn't want to do it. Surpassing Justice League, this moment in time is his call to become king. The only thing that can save Atlantis is me fighting my own brother. There's a big battle, and there's an epic fight".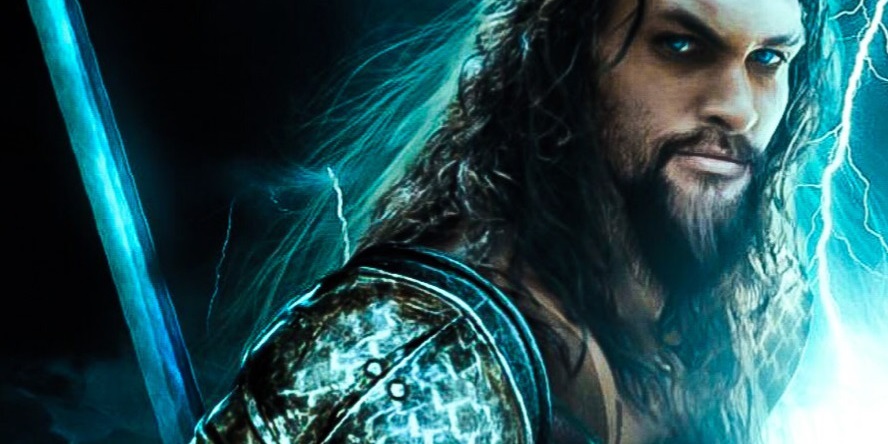 He indicated that the movie is loosely inspired from Geoff Johns' 'Throne of Atlantis' storyline and an extension of Justice League: Origins which makes complete sense as Justice League movie was also inspired from the same. He also drew parallels between Star Wars and Aquaman and said this: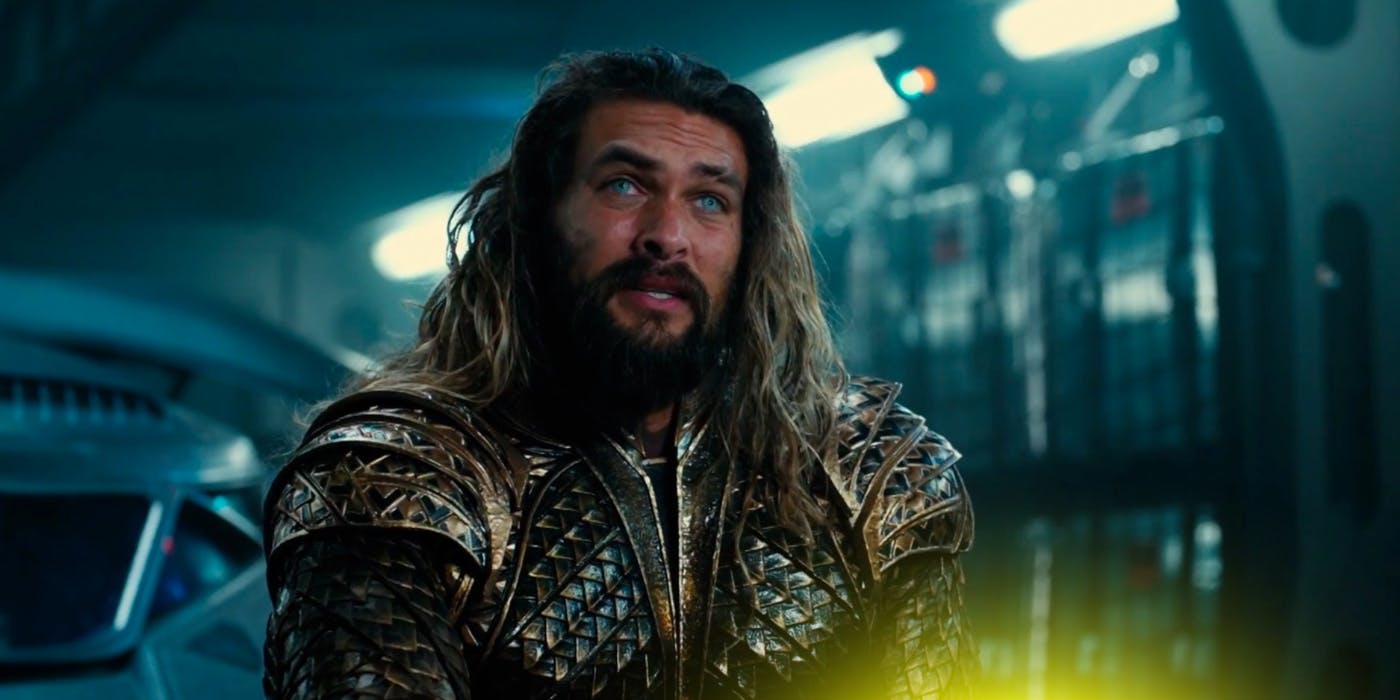 "It's also a big road movie, because we travel all over the world. It's got that Star Wars quality of gigantic ships and guys riding sharks. It's going to be this whole world you've never seen before. You're going to see him start as this guy who probably rides bikes, works on cars. You get to see him this one way as kind of a dirty, dark, drunkard, and then turn into this regal king."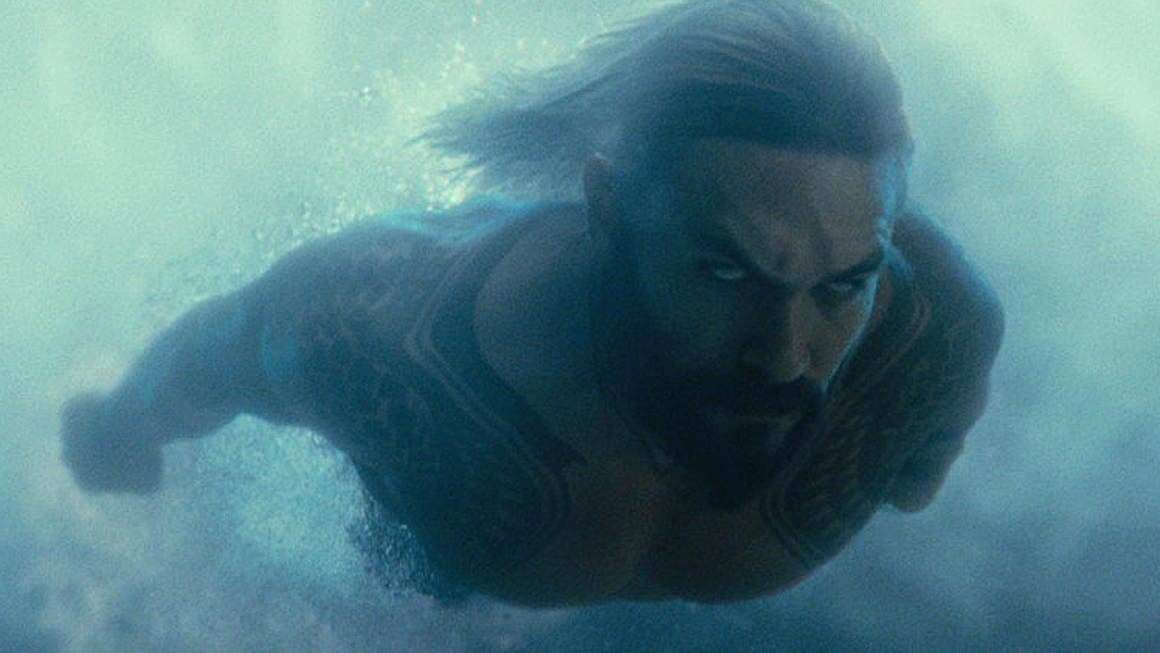 A month ago, the news of Warner Bros. releasing the trailer for Aquaman made rounds. As the studio house had screened the first look of Aquaman at the San-Diego Comic-Con in 2017, the rumor felt quite plausible. But as the news was finally debunked, another set of rumors started making the rounds, which have been quite consistent before the release of any DCEU movie. But this time, James Wan decided not to have this negativity even before the release of the movie.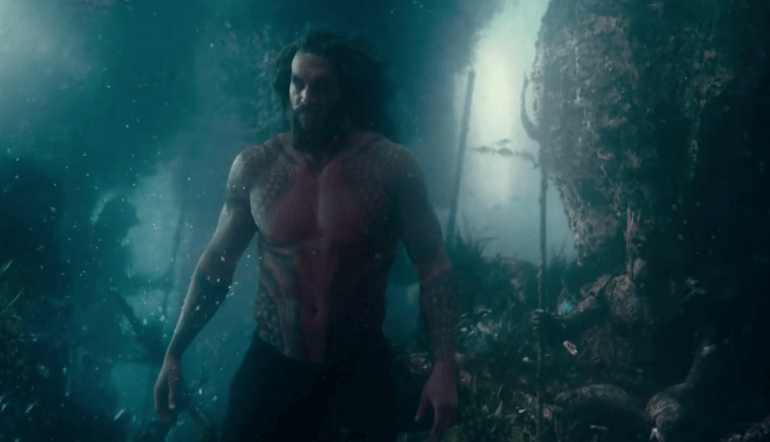 According to recent rumors, which have been plaguing the DCEU since its inception, Aquaman has not received stellar reviews from first screenings. Consequently, the decision to not release the trailer in WonderCon seemed to fuel the rumors. But finally after days of speculation, the man himself has spoken, and stern is his approach, as it is witty.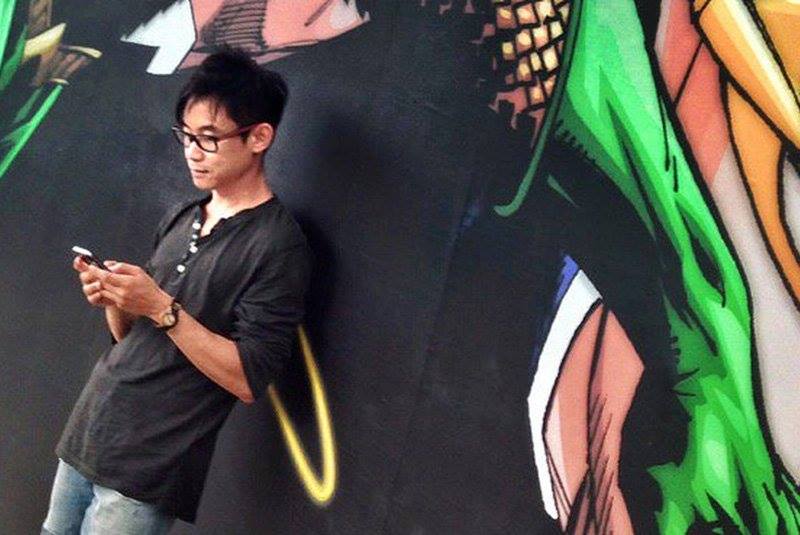 In a three-part tweet, Wan explained why he decided not to release the trailer.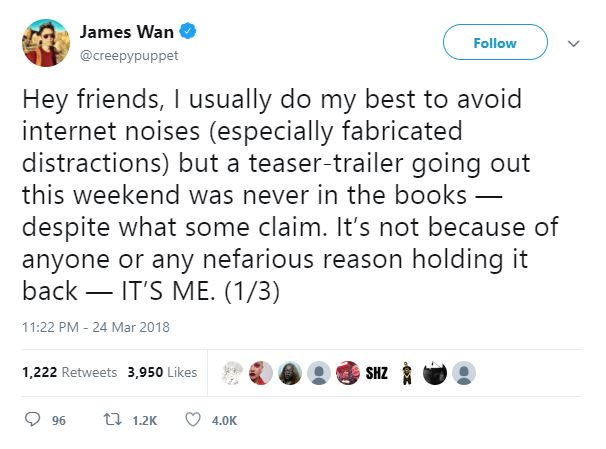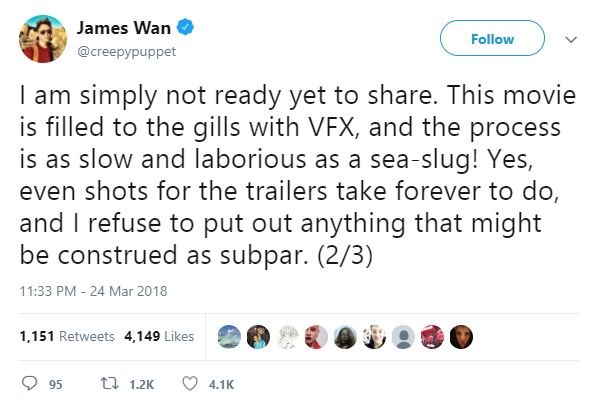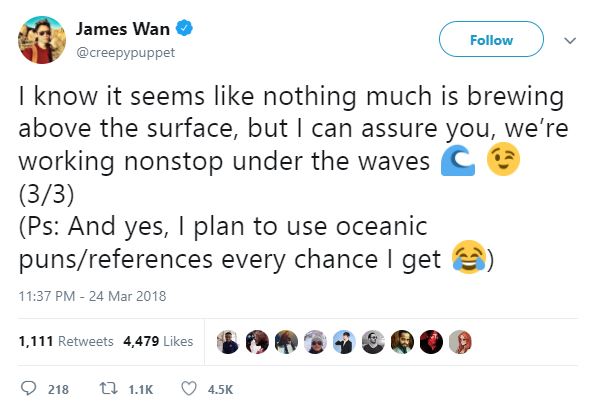 In this barrage of tweets, Wan seems pretty assertive while still being able to maintain his cool by using Oceanic puns, which were absolutely hilarious!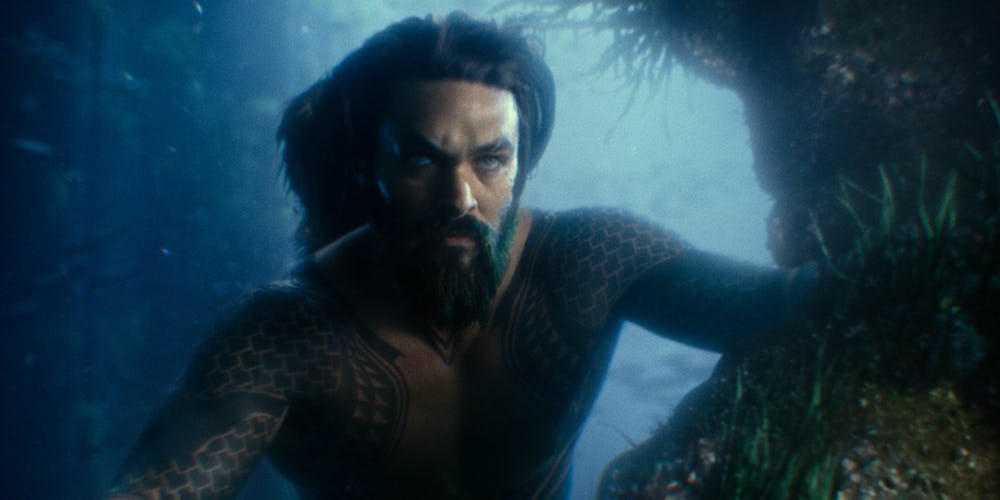 The decision to not release the trailer might have bummed out many fans, but on retrospect, it's definitely a good decision. Firstly, it might be that Warner Bros. has finally decided to take things at their own pace instead of rushing, which has affected the qualities of the previous movies. Secondly, Aquaman is a CGI-heavy movie, owing to its underwater scenes.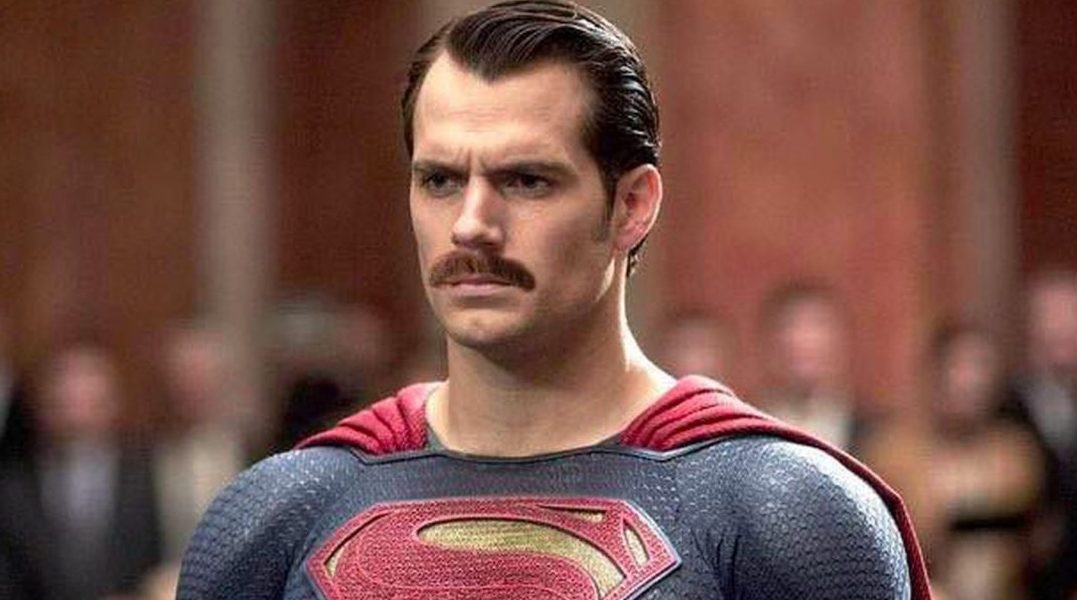 Rushing up on CGI has never worked well for anyone, the recent disaster being the mustache of Henry Cavill in Justice League. Also, the recently released teaser of the upcoming Venom, starring Tom Hardy, received some backlash for not being able to show any CGI-filled scene.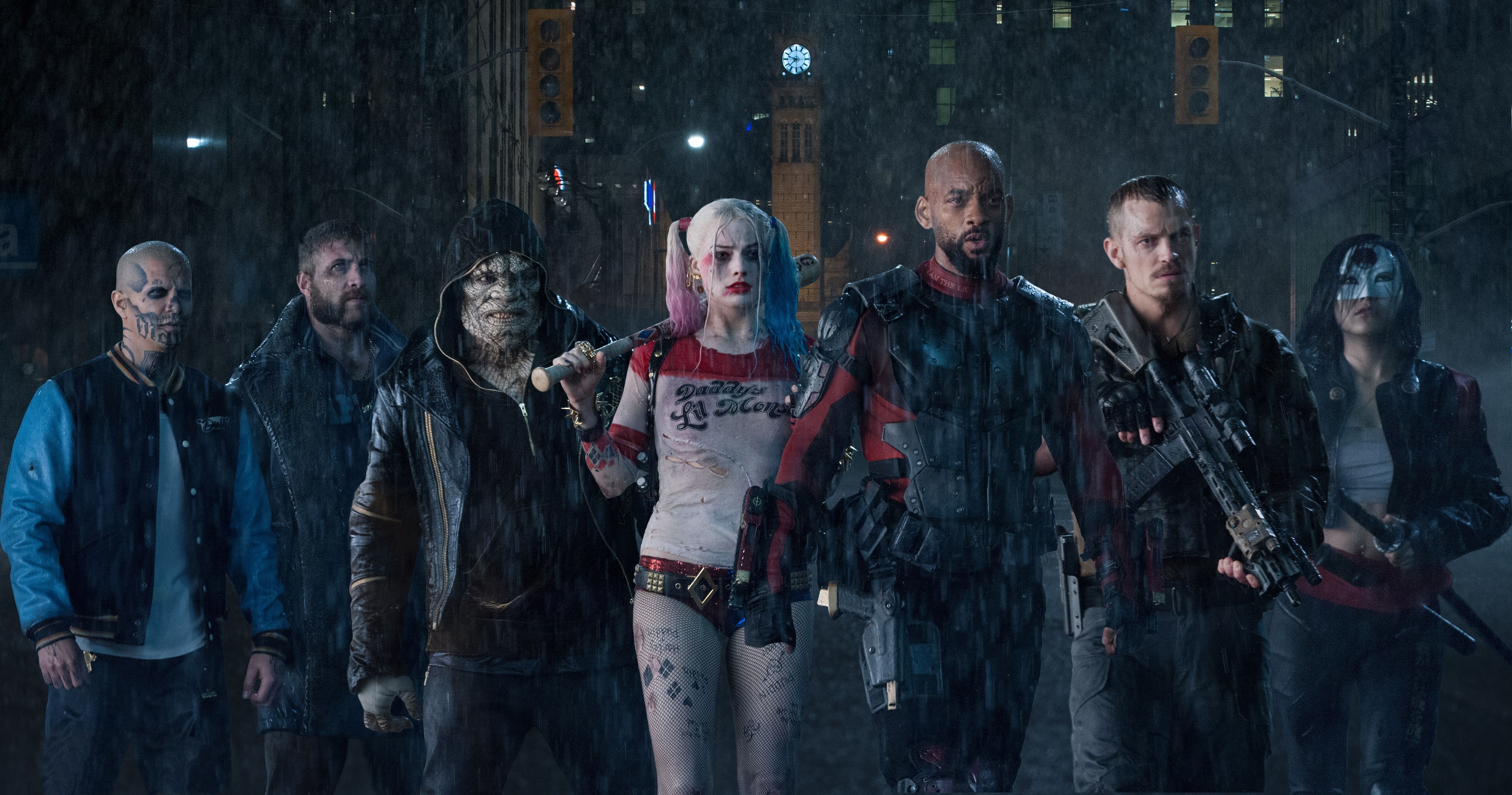 Thirdly, most people underestimate the power of a good trailer. A well-made trailer, in case of a superhero movie, plays a major role in garnering critical reception. A stunning example of this case would be Suicide Squad, which managed to rake in $700+ million, despite being a mediocre movie.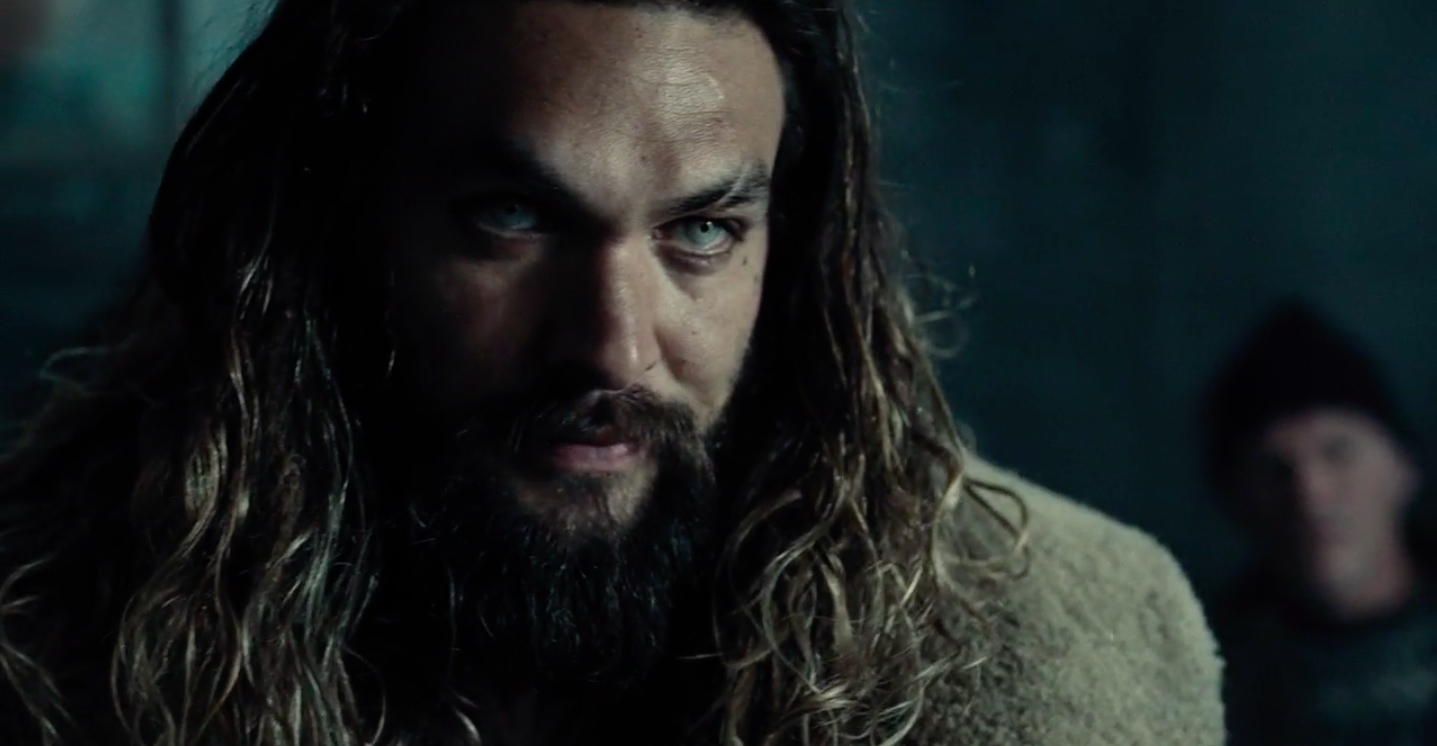 The reason being pretty simple, all the trailers of the movie were spectacular. So, if the director himself feels that the CGI is not yet ready, then it's definitely a good move to postpone the trailer. On top of that, Aquaman is slated to release in December, which is a long way to go.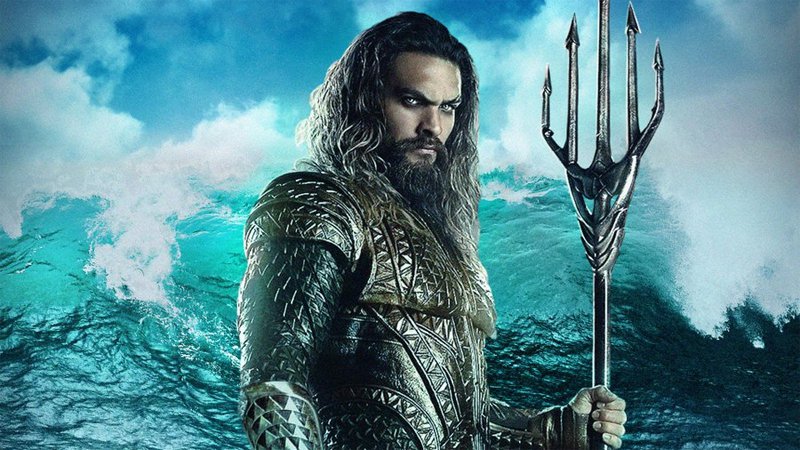 But this leaves the release date of Aquaman quite unclear. It can be speculated that Warner Bros. might release the teaser in the San Diego Comic-Con in July, but it's highly unlikely that they will wait that long to release the first teaser.  The full trailer will most definitely be released in the SDCC 2018, and hopefully, the teaser will be released a bit earlier.
Aquaman is slated to release on December 21st, 2018. Here is the official synopsis released by DC and WB: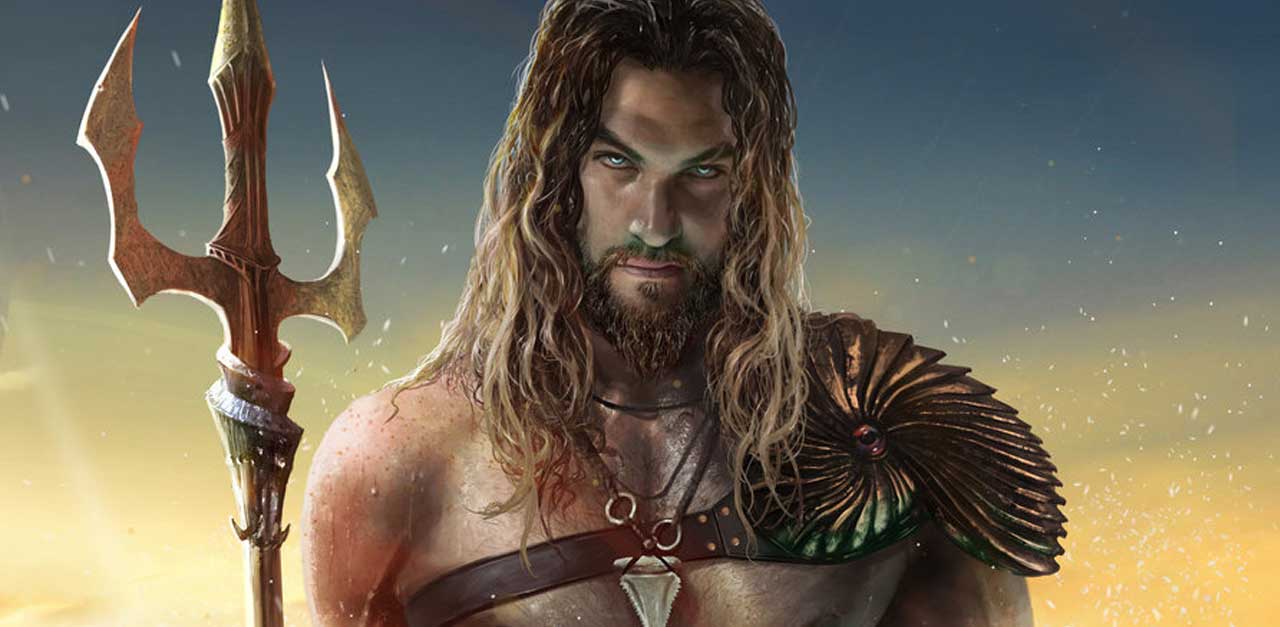 "Aquaman will center on 'Aquaman' as a reluctant ruler of the underwater kingdom of Atlantis who is caught between land dwellers that are always polluting the globe and his own people who are ready to invade the surface. He is the King of the Seven Seas. Leader of Atlantis, he is caught between the surface world constantly ravaging the seas and Atlanteans looking to lash out in revolt. Aquaman is committed to protecting the entire world. This film is part of WB's shared DC cinematic universe."
Don't Miss: Here's Everything We Know About Zack Snyder's Original Justice League 2