News
Television
The Main Villain of Legends of Tomorrow Now Has A Double Role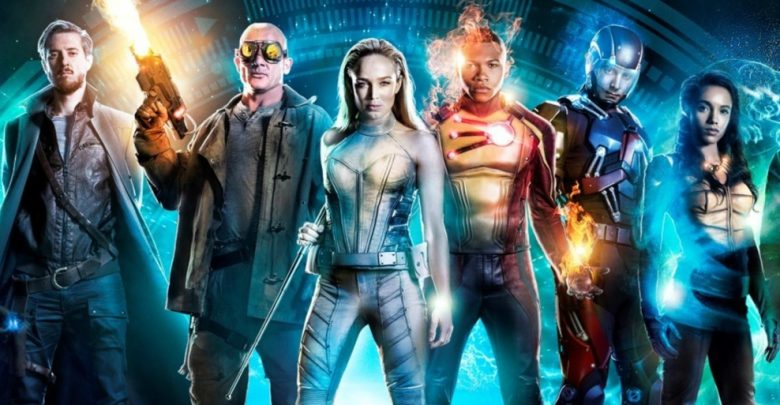 DC's Legends of Tomorrow is the only show in the Arrowverse that has taken such a long time to air since its mid-season break last year. The threat of Mallus and Damien Darhk looms over the horizon and fans are still eager to know how the Legends are going to tackle that problem. The stakes are universe-shattering on this one.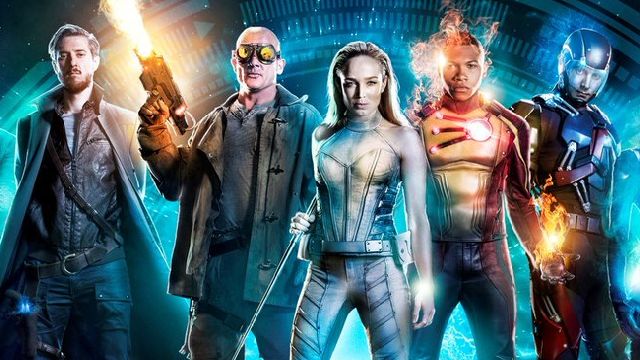 Things have taken quite an interesting (aka morbid) turn for the legends. Martin Stein, played by Victor Garber is dead after the 4 part Arrowverse crossover 'Crisis on Earth X' took his life. Stein was almost like a father to Jax. He was unable to cope with his loss and has decided to leave the team (hopefully just for the time being). The Legends have been approached by John Constantine for help. That is excluding the fact that Mallus, one of the universe's greatest threats still is at large.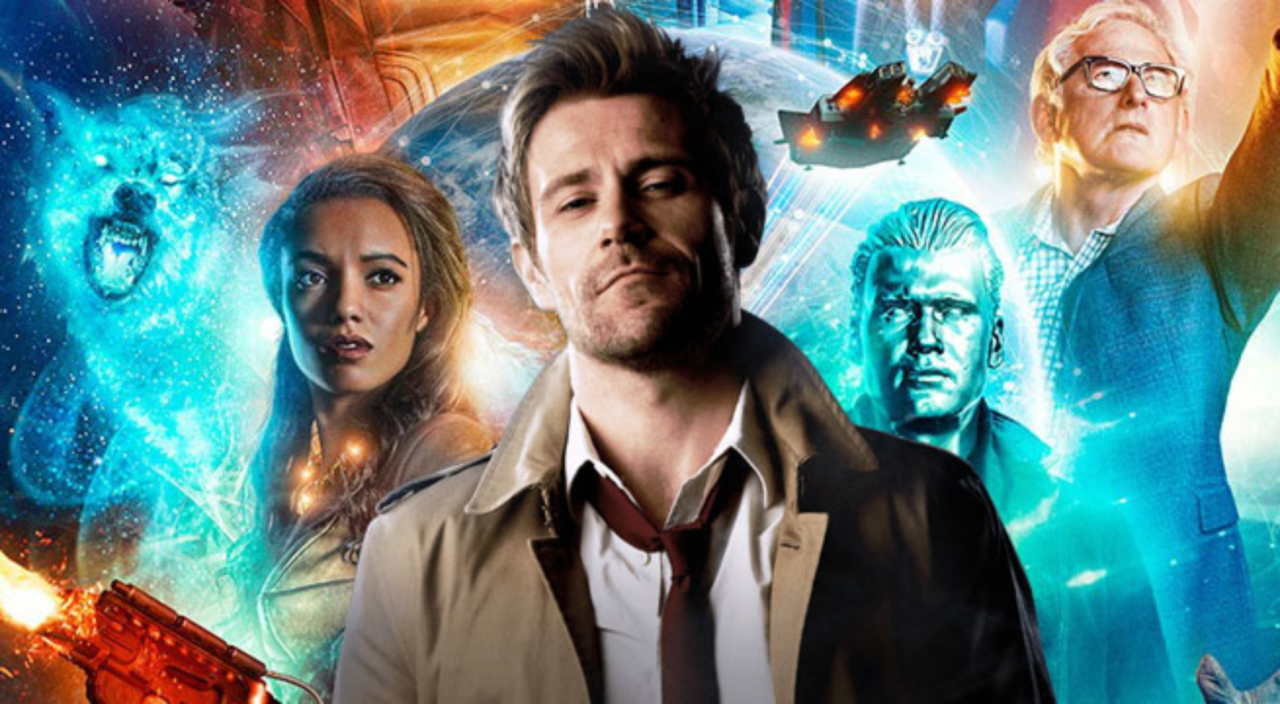 After its return, the show made quite an impact on the viewers, as they brought in John Constantine. Constantine has been confirmed to return towards the end of the show. What's even more exciting is that now the Legends will have themselves a Speedster as well. The latest episode of Legends of Tomorrow added Wally West to this team of misfits, banded together bringing in all kinds of skills to the team.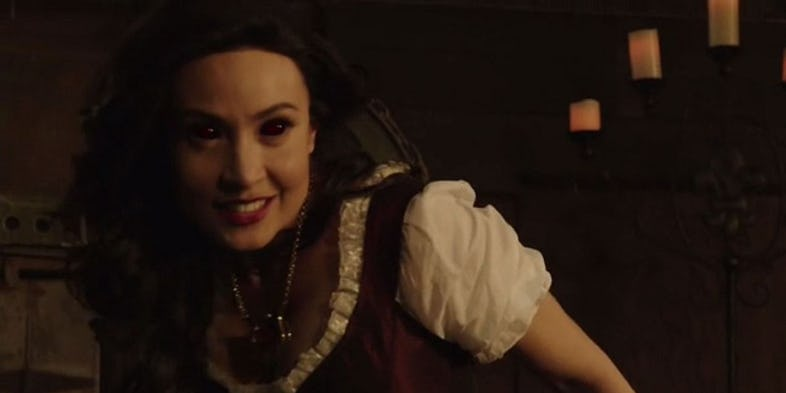 Now, it has been confirmed that John Noble, who currently voices the big bad of Season 3, Mallus will be playing a second role on the show, and this is great for the show as it keeps on adding new and capable characters, along with bringing back many other beloved characters from the rest of the Arrowverse.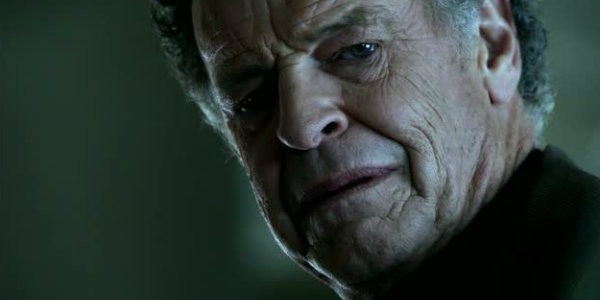 Mallus has been teased in the first half of the show, as he is a 'demon of the highest order', whose purpose on the show is to come after Sara Lance (Caity Lotz) and he presumably has a much larger evil plan for the universe itself. But, with the return of the show, as mentioned above, the Legends teamed up with John Constantine to catch Mallus and end him right there, but the demon managed to slip away.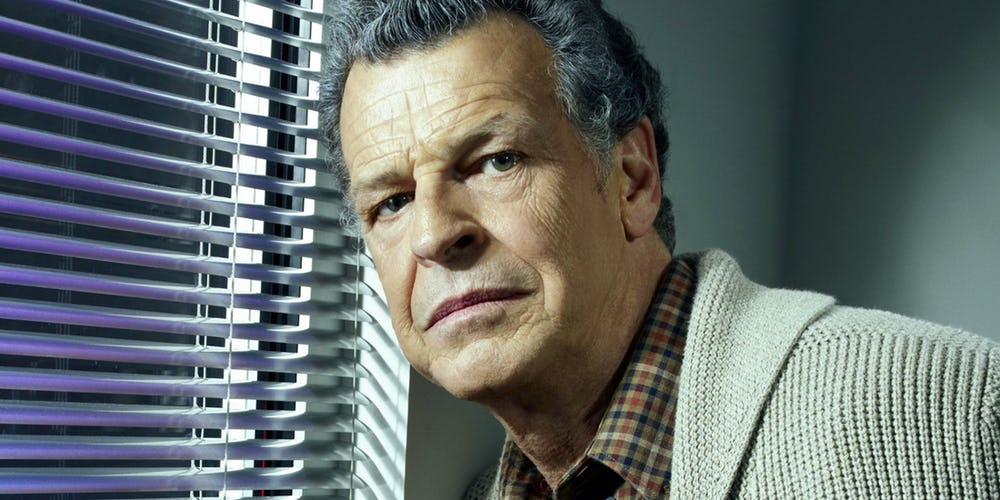 The showrunner Marc Guggenheim himself confirmed that the show will be bringing in John Noble in a live action role at some point in this season. Here's what he said: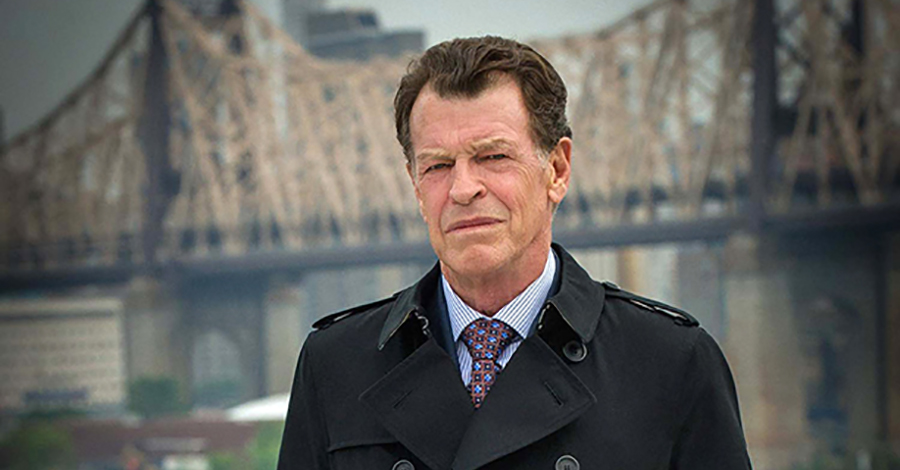 "We figured out a very Legends-like way to actually get John Noble the actor into the show. We're very excited that John Noble will be making a live action appearance on Legends. He's been voicing our third season's big bad, Mallus, but he won't be appearing as the time demon. He'll actually be appearing as himself. It makes total sense in a Legends-y kind of way."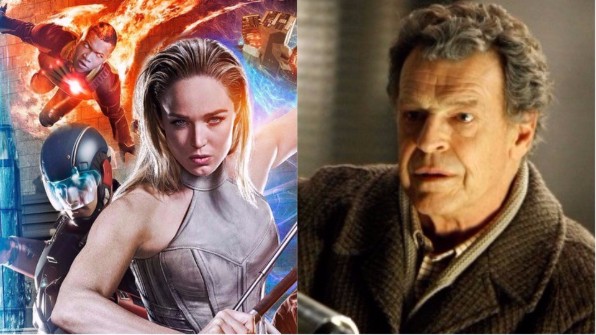 Legends of Tomorrow has managed to bring in some real life big names into the show as they brought in George Lucas, JRR Tolkien, Albert Einstein and many more as the legends travel to different time periods and bring all these big names in as characters for the show. so far it has been doing great in this season and we hope that Mallus is a character worth the hype that is being created for him. It will be really interesting to see which live-action character does John Noble get to play and what impact does that character have on the show.
There is no news from Marc Guggenheim as to when we will get to see the live-action character of John Noble, but since there are only 8 episodes left for this season, we are in fact going to get the character sooner rather than later.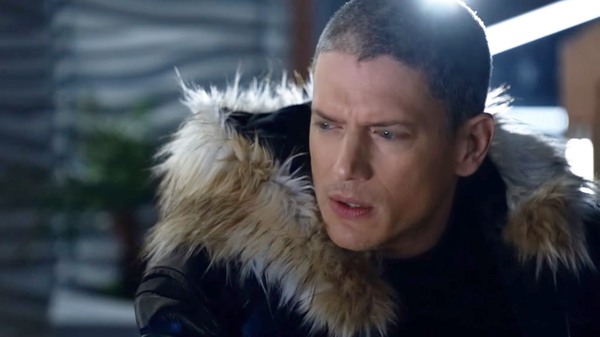 While characters are coming and going, there's one particular character that is going to leave us very soon for good. Leo Snart (Wentworth Miller) has already been confirmed to be on the show for just a small while as we are getting a few of his final episodes. Marc Guggenheim revealed that how exactly he will be leaving the show: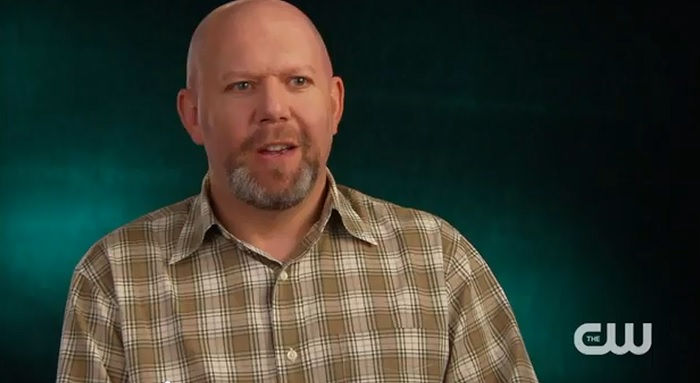 "Leo never says 'I'm staying with the team permanently.' He has said, 'I'm gonna stay until they get over their death, until they mourn the death of Stein.' And you see that happen and Leo leaves with— he has a really good reason to leave. And he's leaving for a very, I think, positive reason. And he leaves with, I'd say, a really good piece of advice for Sara."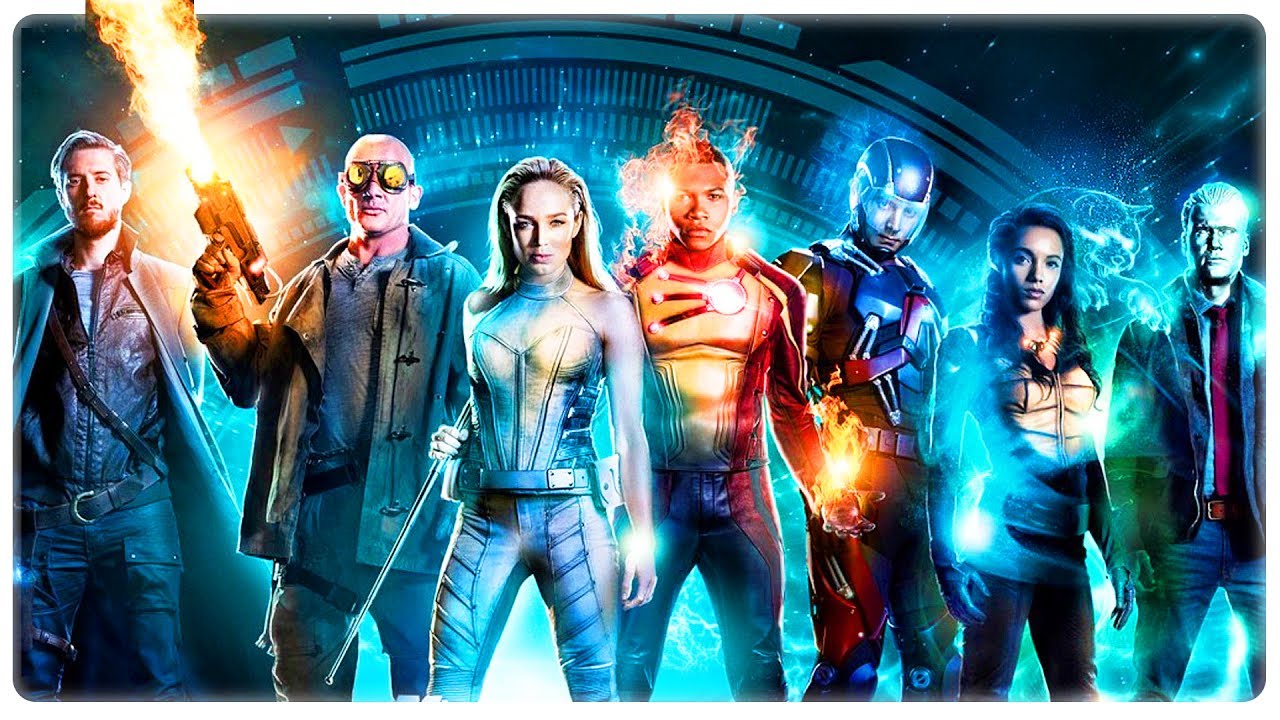 So, many new characters are coming in while the old ones are leaving. LOT keeps getting even more interesting with every new episode!
Guess what Billy Zane is coming to the show, he will be playing a legendary showman who is a multi-faceted individual. The show's producer Phil Klemperer had this to say about casting Zane: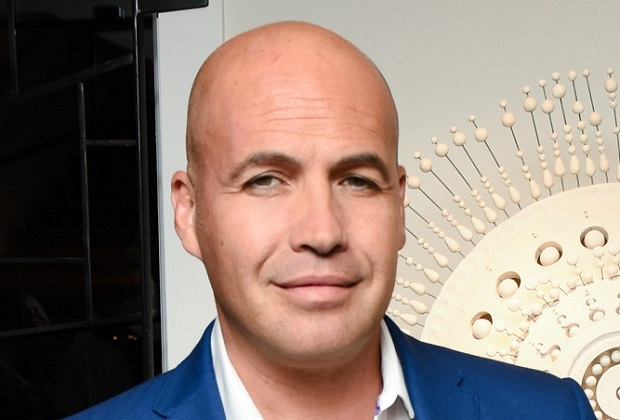 "I've wanted to bring Billy onto Legends every since I saw him in a friend's comedy pilot. I'm not sure that people know how funny Billy is, although we cast him as P.T. Barnum because we knew that he would be able to find the soul beneath the larger-than-life showman. Truth is, Barnum never said 'there's a sucker born every minute.' He was less a conman, more the father of modern advertising. A guy who made things 'go viral' before that was a thing. Sure, in one sense, he's the villain of our story, but in another, he's just a guy who wants to put on a good show. Anyone who works in TV can relate to that, right?! Anyway, Billy seemed like the perfect guy to get that duality".
Another character who is appearing on the show will be DC's Zari Adrianna Tomaz, it will be played Law & Order actress Tala Ashe who is a Muslim American woman living in 2030. Her character is described as:
"Technology has brought about incredible change in her future — too bad human nature hasn't kept pace. Fear, prejudice and a lack of care for the planet have forced Zari to become a "'grey hat hacktivist.' A computer nerd with a wry, combative attitude. A woman living a double life who doesn't realize that she has secret, latent powers derived from an ancient, mystical source."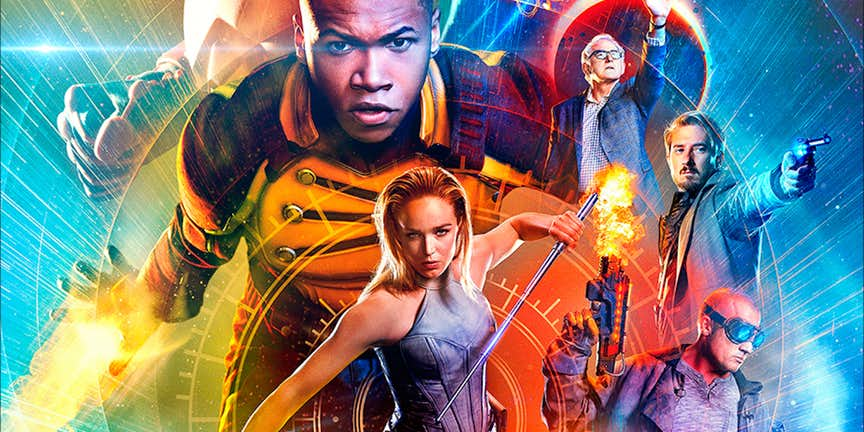 Well, if you are still not catching up with this season, here is a refresher course for you about everything that has happened on Legends of Tomorrow so that you save time and quickly hop on the season 3 ride. Read it below:
"After the defeat of Eobard Thawne and his equally nefarious Legion of Doom, the Legends face a new threat created by their actions at the end of last season. In revisiting a moment in time that they had already participated in, they have essentially fractured the timeline and created anachronisms – a scattering of people, animals, and objects all across time! Our team must find a way to return all the anachronisms to their original timelines before the time stream falls apart. But before our Legends can jump back into action, Rip Hunter and his newly established Time Bureau call their methods into question. With the Time Bureau effectively the new sheriffs in town, the Legends disband – until Mick Rory discovers one of them in the middle of his well-deserved vacation in Aruba. Seeing this as an opportunity to continue their time traveling heroics, Sara wastes no time in getting the Legends back together."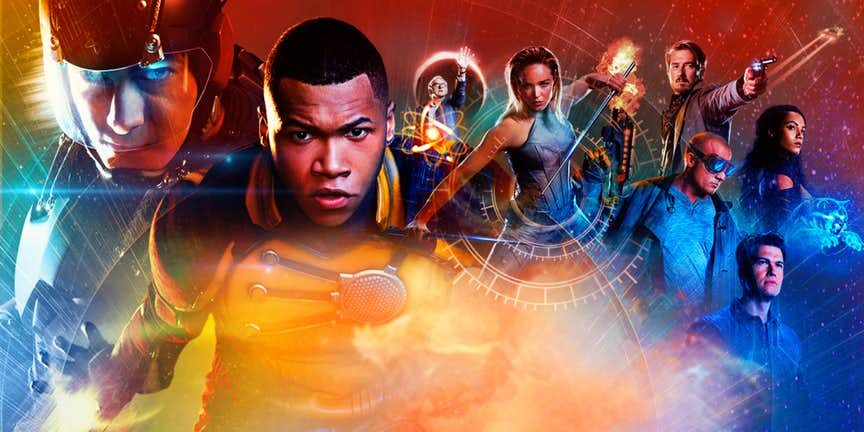 "We reunite with billionaire inventor Ray Palmer, the unconventional historian-turned-superhero Nate Heywood, and Professor Martin Stein and Jefferson "Jax" Jackson, who together form the meta-human Firestorm. Once reunited, the Legends will challenge the Time Bureau's authority over the timeline and insist that however messy their methods may be, some problems are beyond the Bureau's capabilities. Some problems can only be fixed by Legends."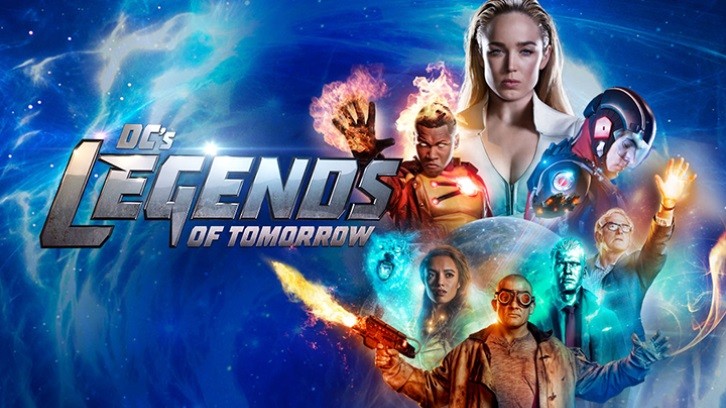 The next episode of Legends of Tomorrow season 3 titled "The Curse of the Earth Totem" will be aired on Monday on CW at 9:00. The synopsis for the episode can be read below:
"While Sara takes some private time, the Legends follow a lead on the whereabouts of the Earth Totem and find themselves in 1717 on the hunt for Blackbeard's treasure".
Don't Miss: Two Huge Speedsters Are Returning On The Flash