Godzilla and King Kong are the two monster movies that have really made a big impact in Hollywood after the Jurassic Park franchise. Well, the 1998 Godzilla movie really sucked as it was a rip off of Jurassic Park. But the Godzilla reboot that came out in 2014 boarded well with the viewers. Same was the case with King Kong, as the 2005 live action interpretation was a good try, but did not do well at all, and the new iteration that brought a new Kong story in 2017 was good, as most of the fans loved it.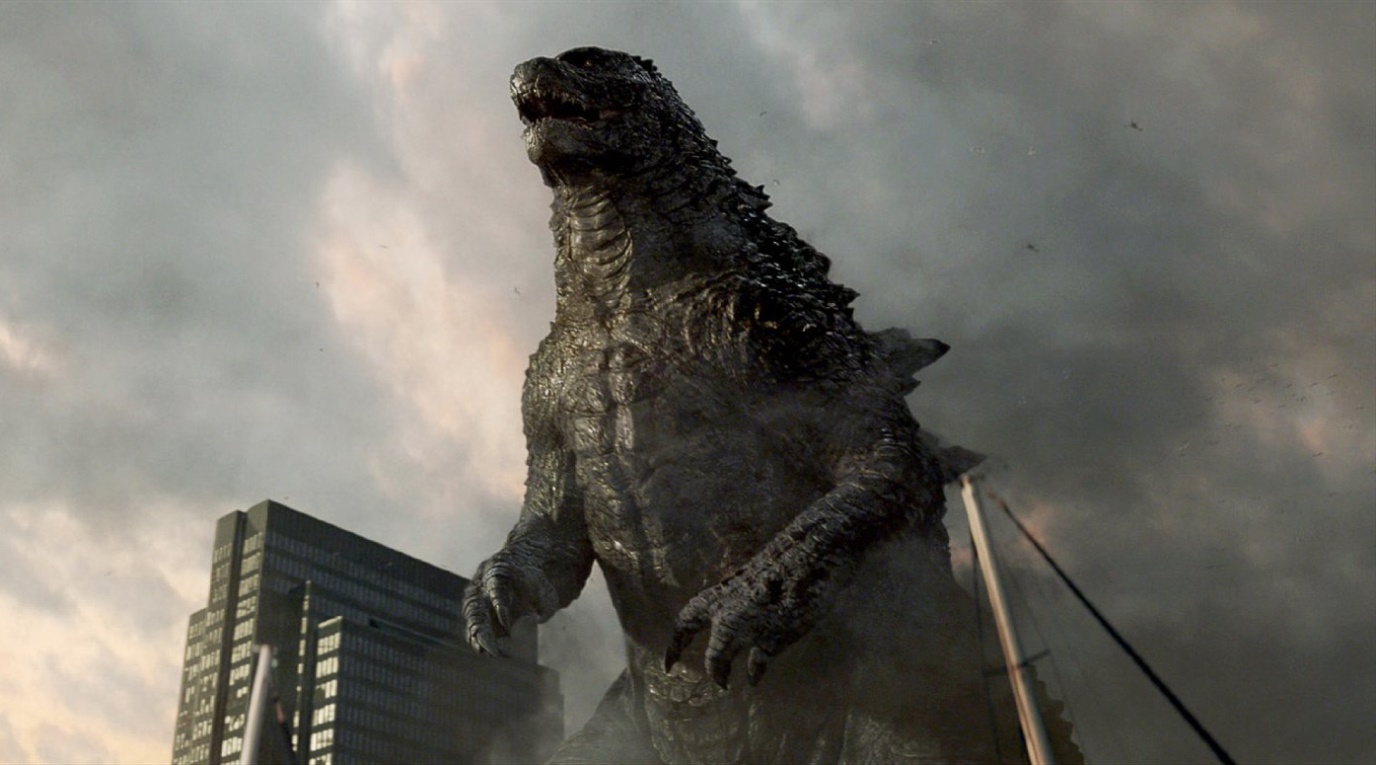 The 2014 Godzilla movie was the first of the Monster movies to return and it starred Aaron Taylor Johnson, Bryan Cranston, and Elizabeth Olsen. We saw Godzilla take on two monsters who wanted to mate. Well, the fight of these monsters did cause a lot of collateral damage, but Godzilla actually ended up saving the planet as if the other two monsters would have been successful, then this planet would have had to face an army of monsters. So the collateral damage is totally acceptable against those odds.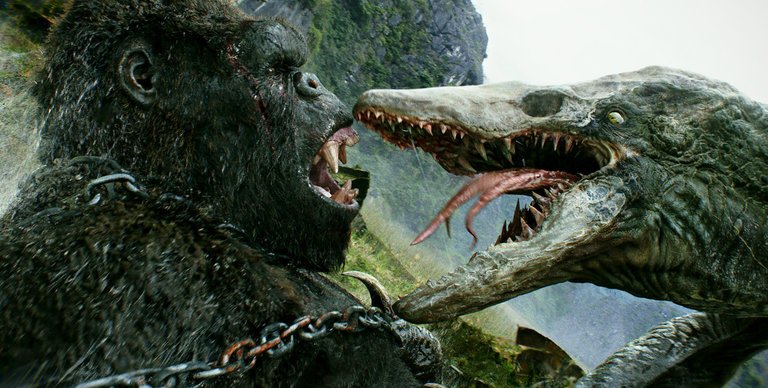 Kong: Skull Island came out in 2017and it also starred A-Listers from Hollywood as Tom Hiddleston, Brie Larson and Samuel L Jackson appeared in the movie. The movie was set in 1973 and was a prequel to Godzilla which was set in 2014 itself. In the movie, a crew reaches Skull Island in order to map it, but all its members were attacked by a humongous ape. A few of them who survived regroup and find out more about the ape, and along with that, they also encounter with the island's natives and underground monsters.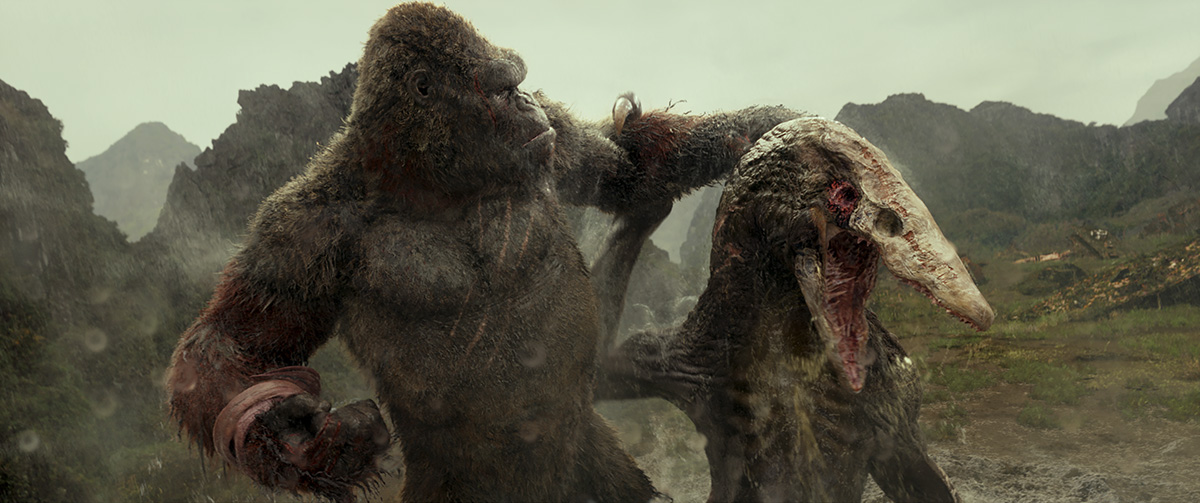 In the movie, Kong was relatively the last of his kind and was still growing. By the time the movie reaches Godzilla vs Kong, the ape is gonna grow even bigger and much more stronger, and we could expect to see an epic finale that could level the area where this battle of the monsters would actually take place. Kong connects with Godzilla during the post-credits scene where Godzilla is revealed to be one of the many monsters that reside on this planet. Kong leads us right into the sequel to Godzilla, by the name of Godzilla: King of Monsters.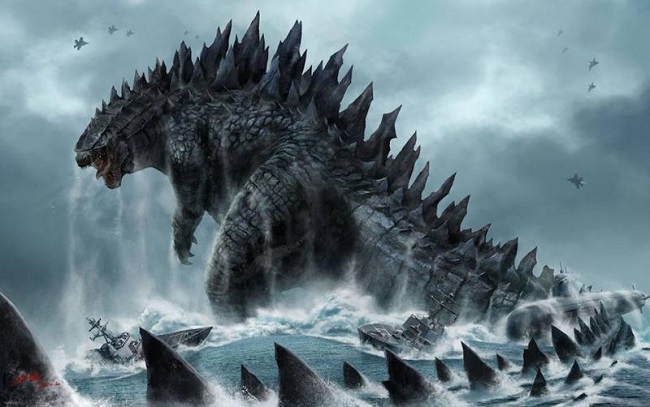 King of Monsters will be the third movie in the Legendary and WB's MonsterVerse and it will be directed by Michael Dougherty. The film has already been shot and the cast of the movie includes – Vera Farmiga, Ken Watanabe, Sally Hawkins, Kyle Chandler, Millie Bobby Brown, Bradley Whitford, Thomas Middleditch, Charles Dance, O'Shea Jackson Jr., Aisha Hinds and Zhang Ziyi. We can expect to see a trailer for the movie in about 2-3 months or maybe at San Diego Comic-Con as the movie will hit the theatres on March 22, 2019.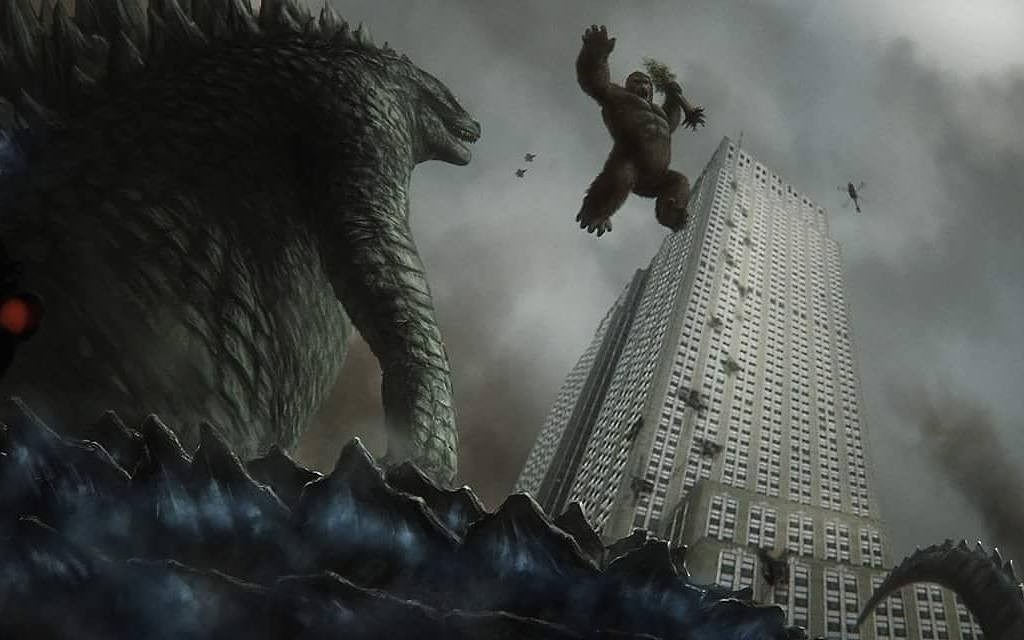 This movie will lead right into the probable conclusion of the MonsterVerse "Godzilla vs. Kong", as the movie will pit the two giants against each other. Not only that, the movie will possibly have many more of these giant creatures as the Godzilla sequel will introduce a plethora of iconic monsters to the fold. This showdown will take place in 2020, and we already have the production dates of the movie set.
The shooting for Godzilla vs. Kong will begin on October 1, 2018, and it will conclude in February 2019. It is being directed by Adam Wingard, and the fans of Kong should be happy to hear that some of the same sensibilities of Kong will make their way into this epic monster clash. Here's what the director of Kong: Skull Island said about this epic showdown:
"Talking to Adam made me so happy because he, in particular, really understands the kind of anime, manga, mech sensibility that I was trying to bring to Kong. He gets that and that was something that I fought so hard for and was so difficult to sort of realize to life through concept to execution with ILM [Industrial Light and Magic.] That's one of the things I'm most proud of with him. I think he truly gets that and he truly wants to lean into this version of Kong that kind of was born from my crazy and stupid video game brain."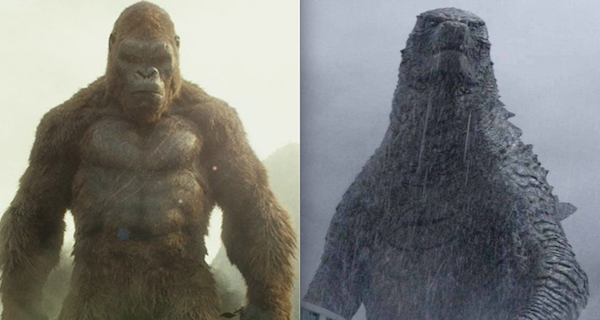 It is good to see everything is on track for the upcoming two movies as the first two movies have boarded really well with the fans. 2014's Godzilla made $529 Million worldwide and 2017's Kong: Skull Island made $566 Million worldwide, allowing the studios to gross over a Billion Dollars. Hopefully, the upcoming two movies will also be as good.
Godzilla vs Kong will hit the theatres on May 22, 2020.
Don't Miss: Here's Everything We Know About Spider-Man: Homecoming 2
I just have the biggest passion for everything cinematic! I want to share this passion with everyone through my writing about Hollywood Movies and TV. Other than that, I am a big sports fanatic and enthusiast. I'd like to write about my favorite sports as well some day.