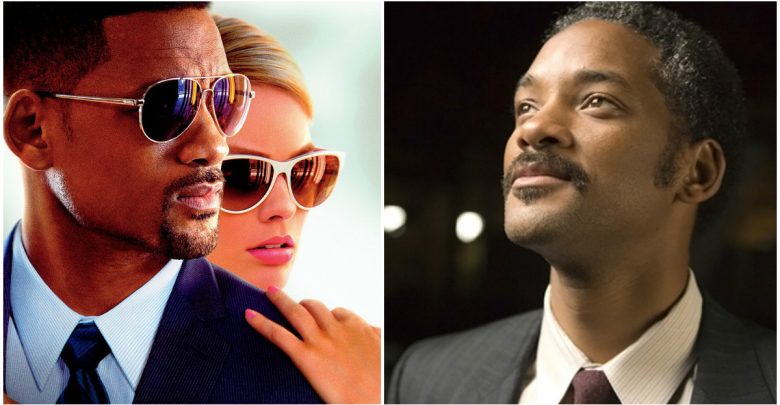 Will Smith began his journey into the limelight with the legendary show The Fresh Prince Of Bel Air. From there on, he became the prince of Hollywood starring in multiple hit movies. More than 2 decades and he is still going strong, giving us amazing movies every year. He is one of the highest paid actors in Hollywood and is still sought after by studios making big-budget movies. Here is a list of best Will Smith movies that we love to watch over and over again.
Ali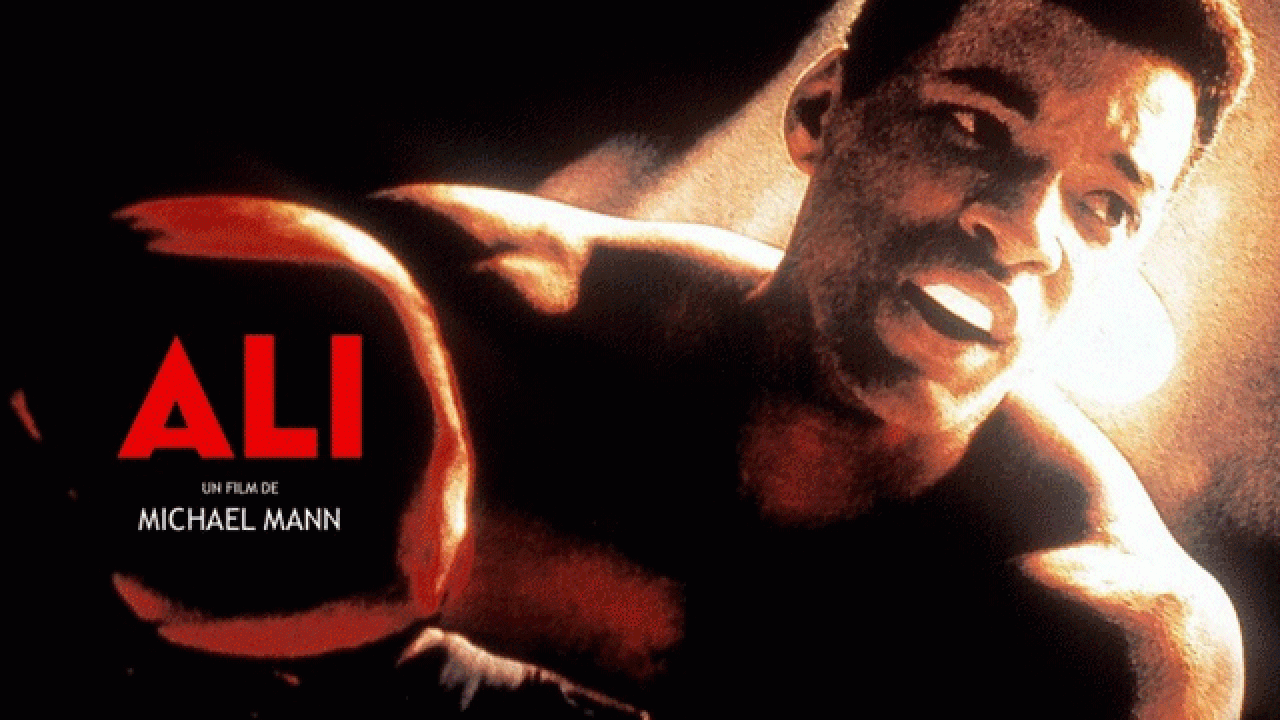 Directed by Michael Mann: This is truly one of the greatest performances of Will Smith where he played boxing legend Muhammad Ali who openly criticized Vietnam war. The movie featured his trials and tribulations (1964-74), triumphs, controversies, failures and struggles to overcome social prejudices and emerging as an icon for young Black folks. Nobody could have portrayed Ali better than Will Smith.
Suicide Squad: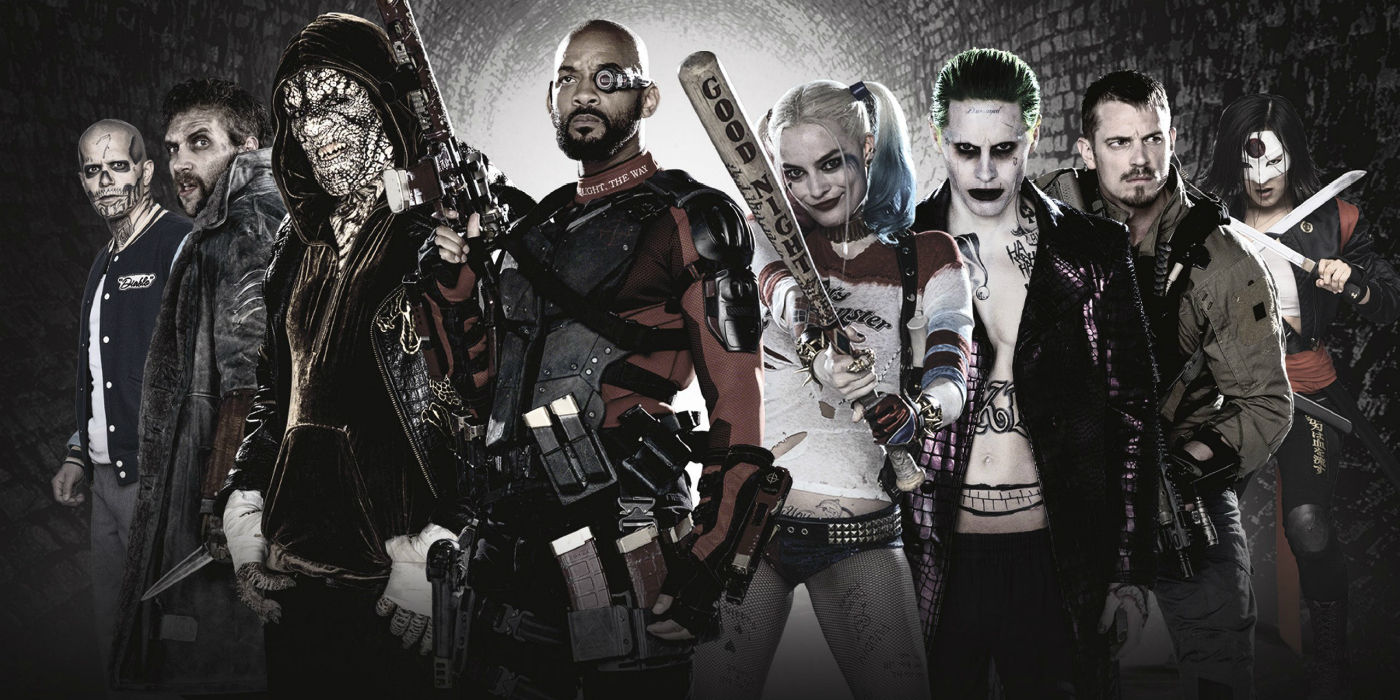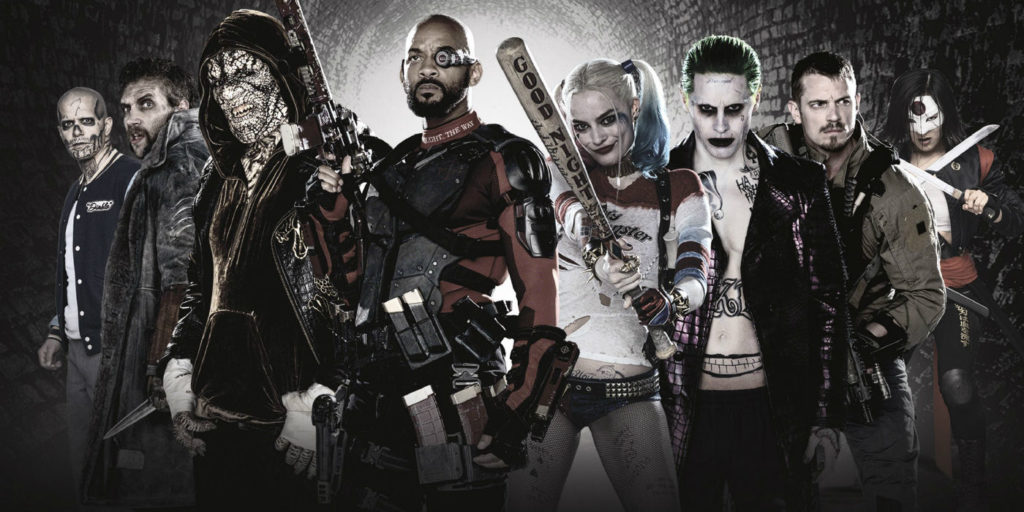 The only reason this movie made it to this list is because of Will Smith's fantastic performance in the movie. He was the silver lining of the movie and put up a strong performance along with Harley Quinn (Margot Robbie). The movie was less on plot, but Will Smith's Deadshot carried the movie entirely on his shoulders along with Margot Robbie's Harley Quinn. Hopefully, the sequel is big on the plot as well as Smith and co. are certainly going to rock their parts in the movie for sure.
Bad Boys Duology: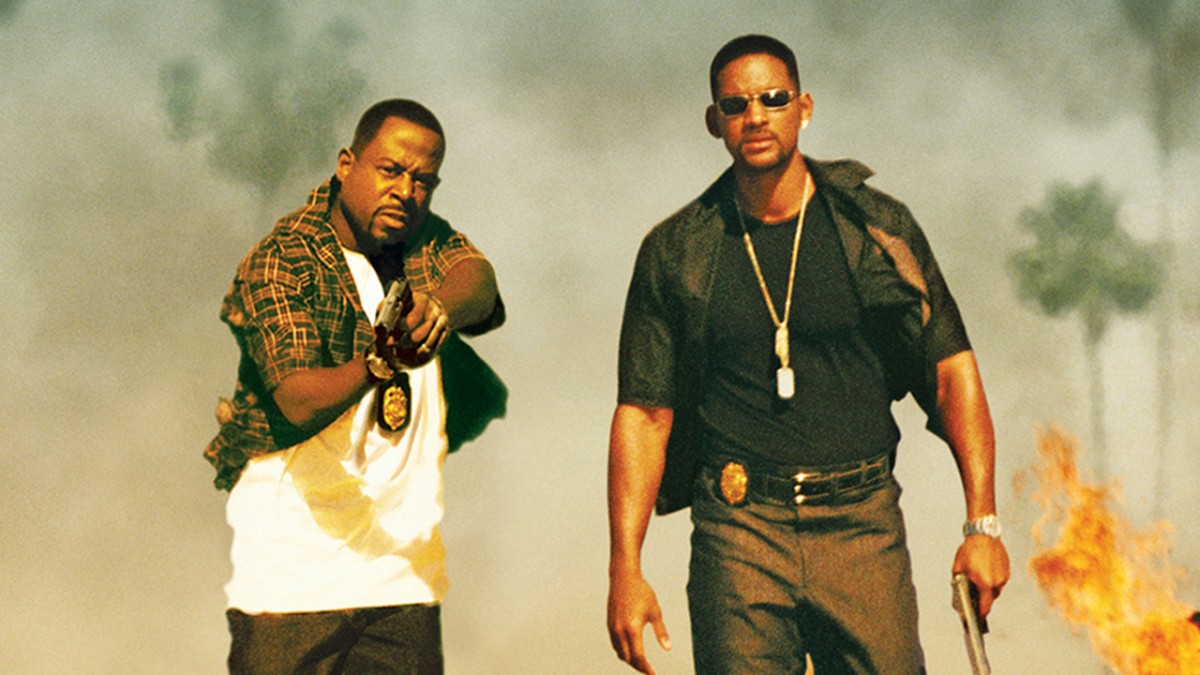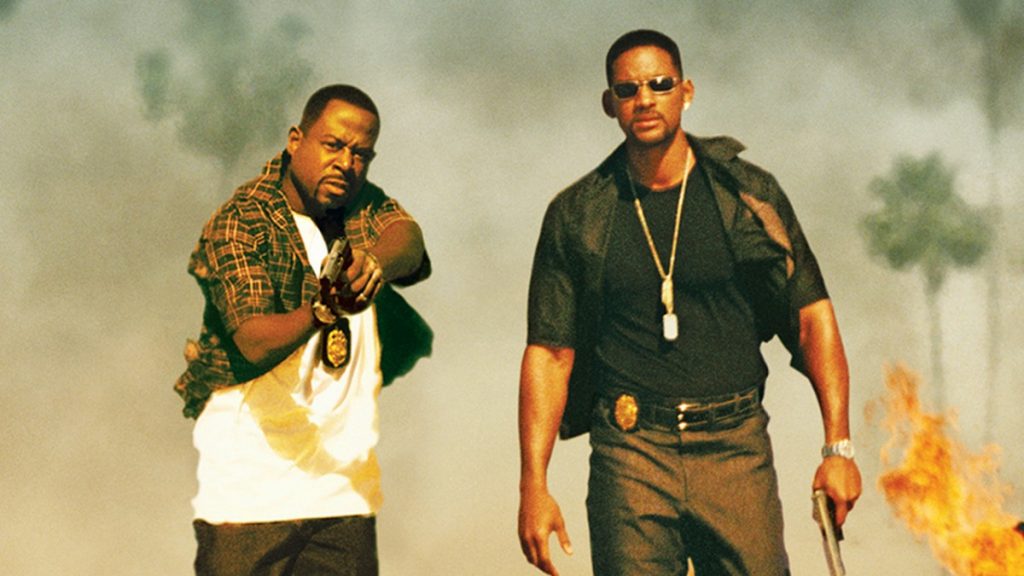 This killer Will Smith and Martin Lawrence will make you laugh non-stop for sure. Both these actors play two hip detectives who protect a witness to a murder while investigating a case of stolen heroin from the evidence storage room from their police precinct. The sequel is even funnier as the two cops investigate the flow of Ecstasy into Florida from a Cuban drug cartel. These films directed by Michael Bay have the right amount of fun, action, and sexiness in them.
Independence Day: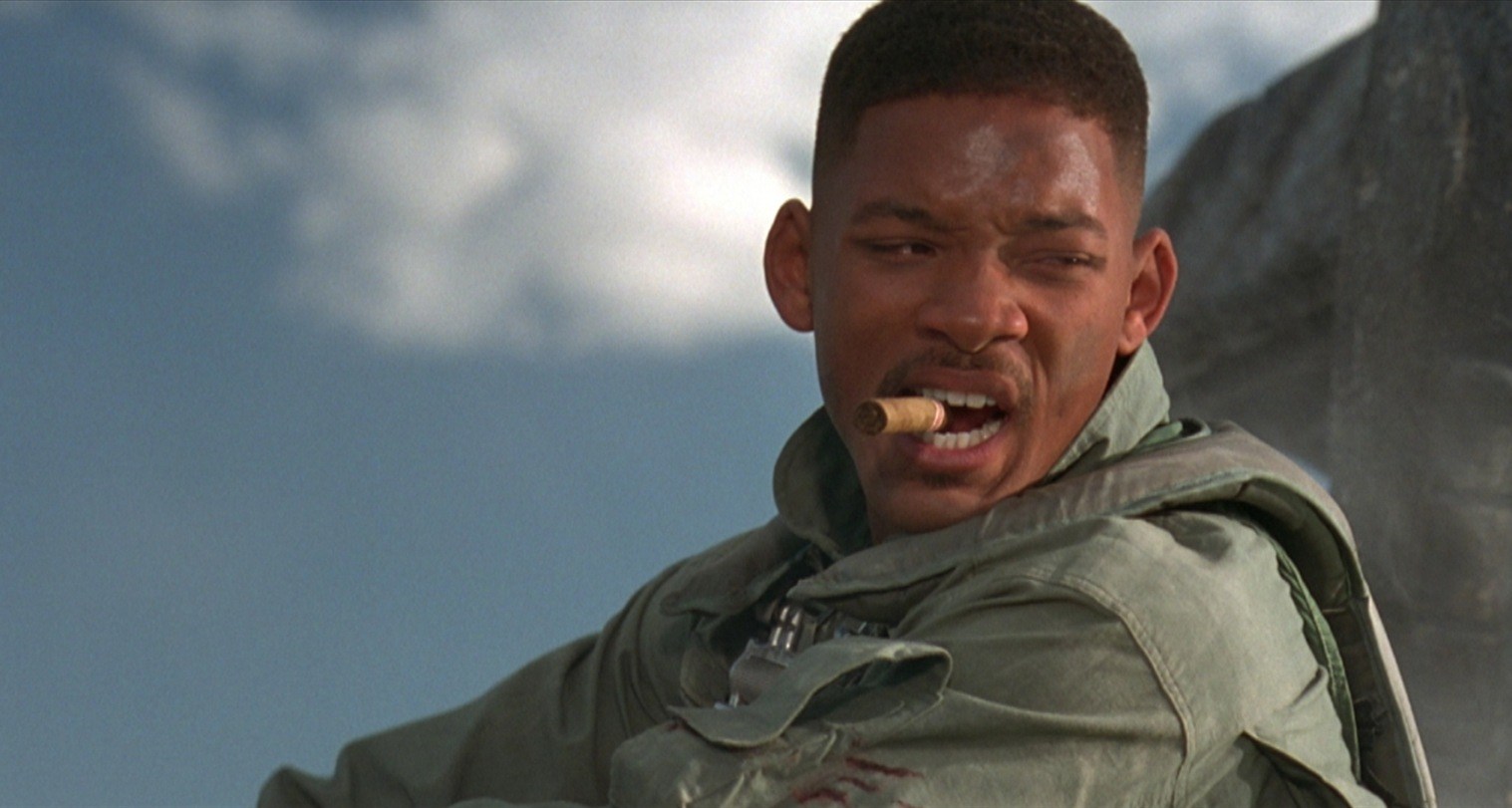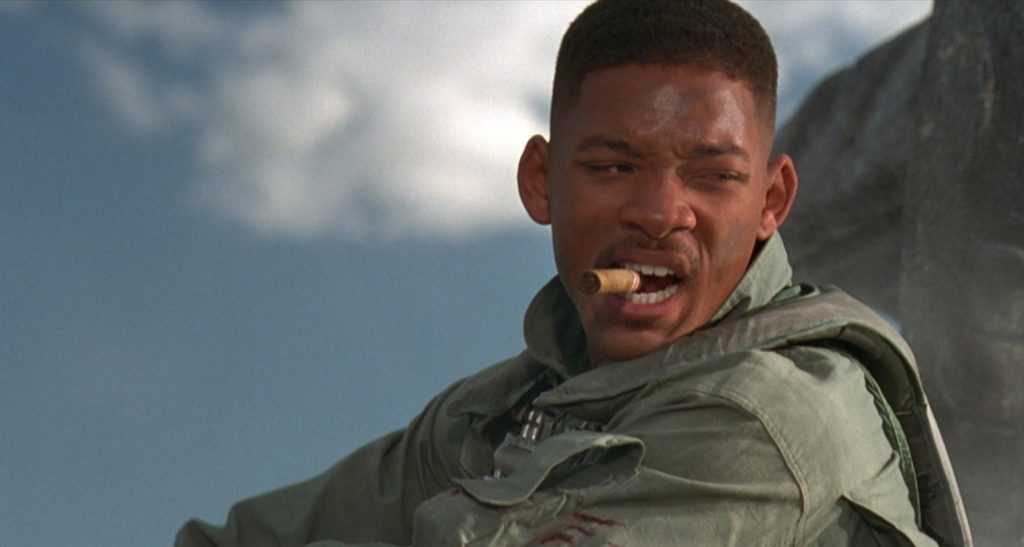 This is an amazing fictitious iteration of how the America Independence day originated as an Alien Invasion takes place on Earth and the Aliens come in with superior tech in order to destroy Earth and the people living on it. The entire world fight these Superior beings together with their best weapon, which is their 'will' to survive. Will Smith lends vitality and charisma to his roles and he nailed each one of his scenes.
What is funny is that the movie only survived and became a success because of 'Will' (Smith), as the sequel proved how bad it could have been without Will Smith in it.
I am Legend: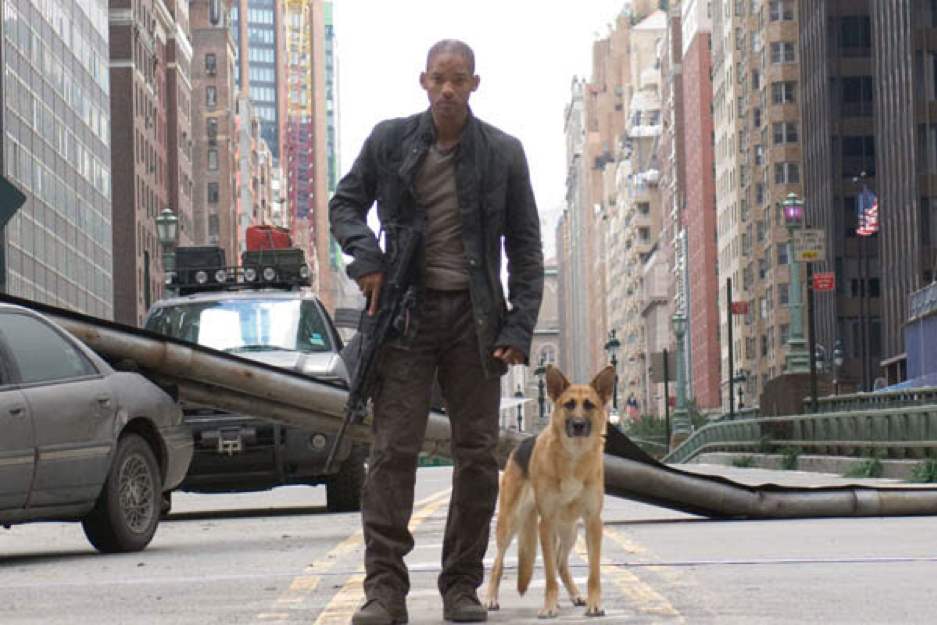 One could get bored of this movie since we see Will Smith roaming alone almost until the end of the movie. But the movie keeps the suspense going on throughout the movie, as we see the struggles of the sole survivor of New York City years after a plague kills most of humanity and transforms the rest into monsters. Will Smith's character then finds a cure for this plague and sacrifices himself, giving humanity a second chance. The movie is for hardcore sci-fi genre fans who love surreal stuff and apocalypse movies but don't necessarily need mindless explosions.
I, Robot: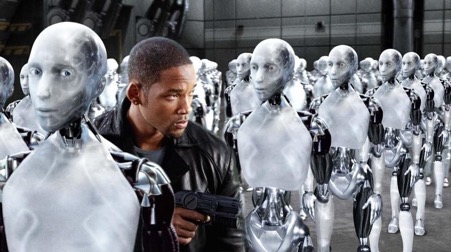 This is a fun sci-fi action thriller and should be on the must-watch list of every Will Smith fan. The movie set in the future is full of action as a technophobic cop investigates a crime that may have been perpetrated by a robot, which leads to a larger threat to humanity. It's a futuristic movie set in a dystopian world where robots are employed by humans in their factories. They are governed by three laws of robotics, until an investigator may have discovered a breach. It added a unique dimension to the treatment of an 'AI' character.
The movie also sends out a message that why being so dependent on technology could be fatal for us in the future.
Concussion: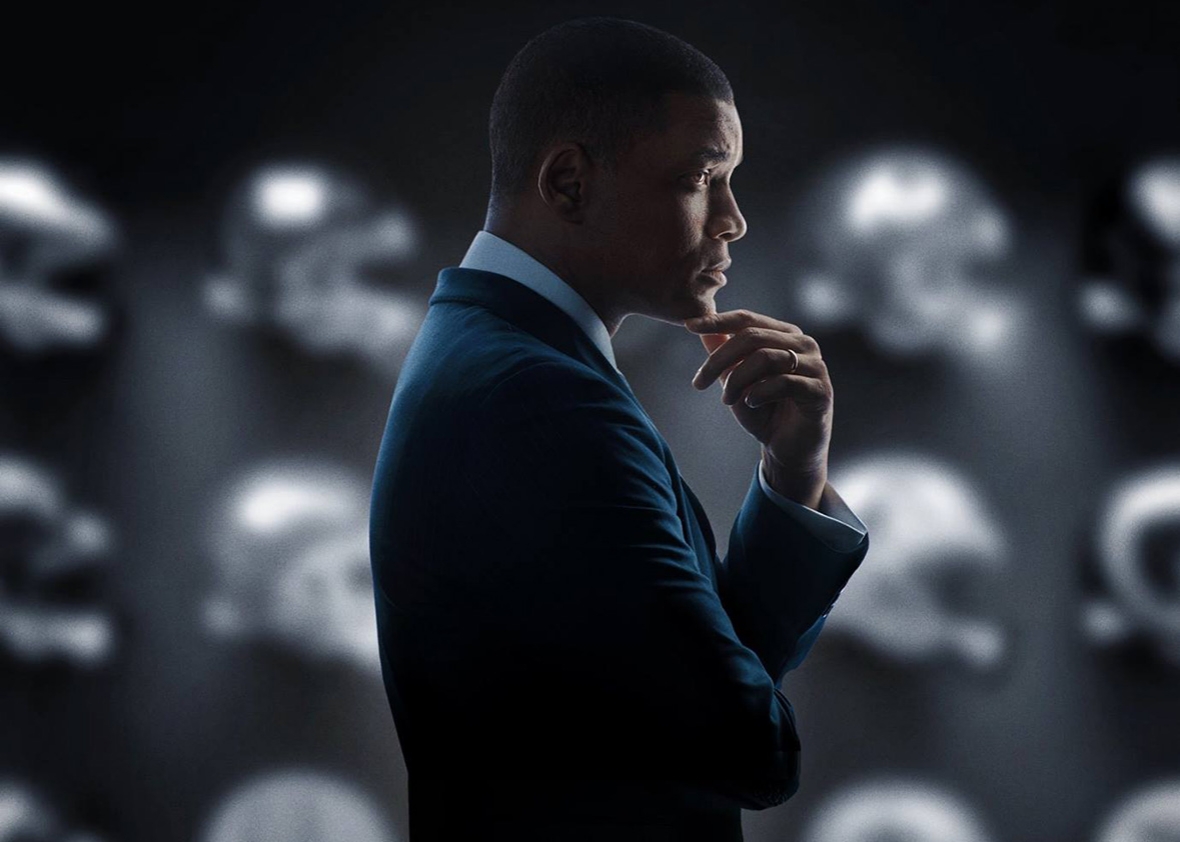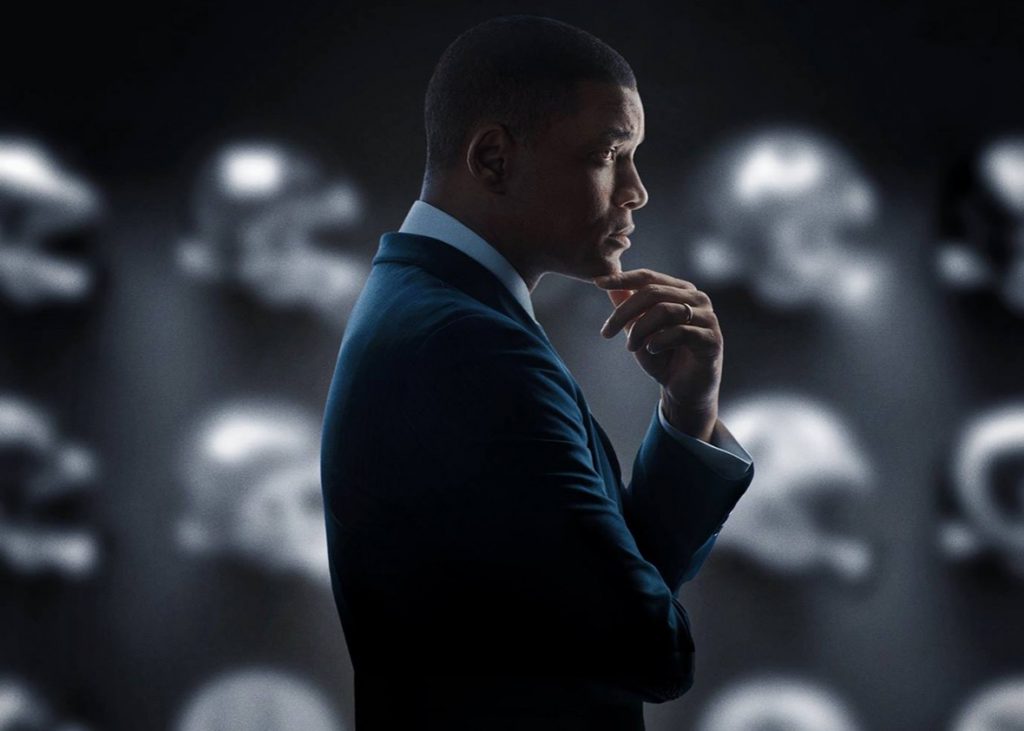 This biopic tells a great story about an accomplished pathologist Dr. Bennet Omalu who lives in Pittsburgh and uncovers the truth about brain damage in football players who suffer repeated concussions in the course of normal play. Again it is one of Smith's great performances as an actor.
Focus: 
Yet again the pair of Will Smith and Margot Robbie rocked on the big screen in a comedy-drama flick. Smith plays a con man that shows some amazing and nasty ways a person could actually steal from someone if they put their focus on doing that.
Enemy of the State: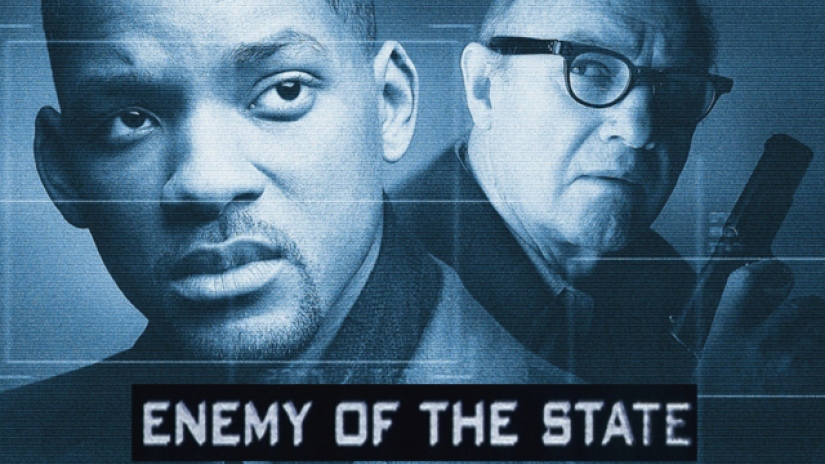 This drama thriller showcases a story where a videotape containing footage of congressman Phil Hammersley's murder is planted on a lawyer, Robert Dean (Will Smith). Government operatives, who are trying to retrieve the evidence, target him and we get to see how Dean saves himself after having an entire country behind him. This movie is a brilliant commentary on what happens if we turn the country into a surveillance state where privacy rights don't exist. Do watch this one if you have not.
Men in Black Trilogy: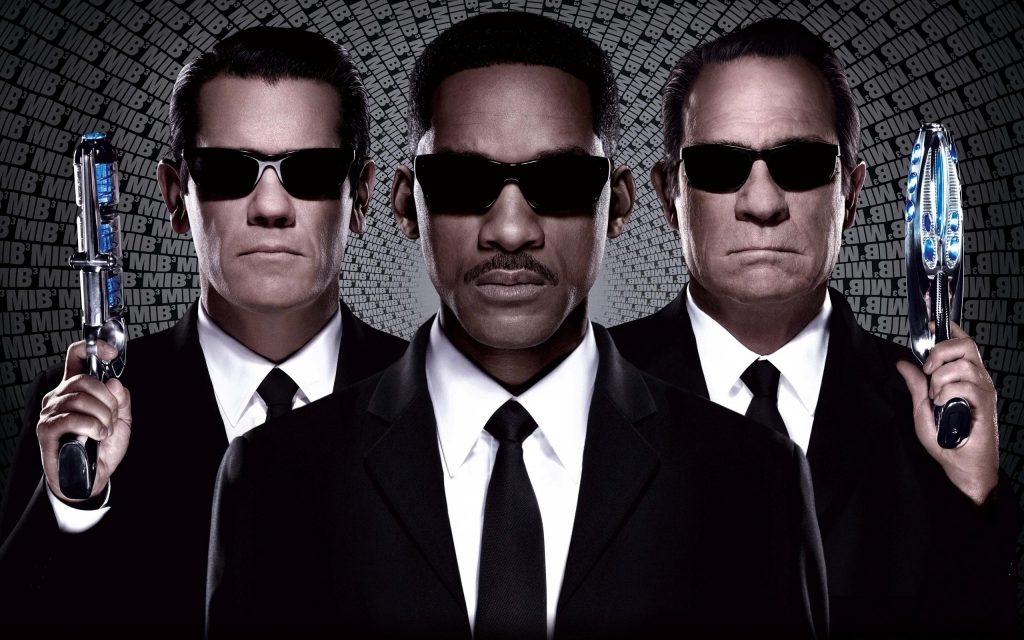 The Men in Black series is one of the best displays of Will Smith's amazing natural comedic persona. All three movies are just amazing as Will Smith and Tommy Lee Jones play two agents of a deep undercover organization that operates in order to safeguard our planet from extra-terrestrial threats.
The Pursuit of Happyness: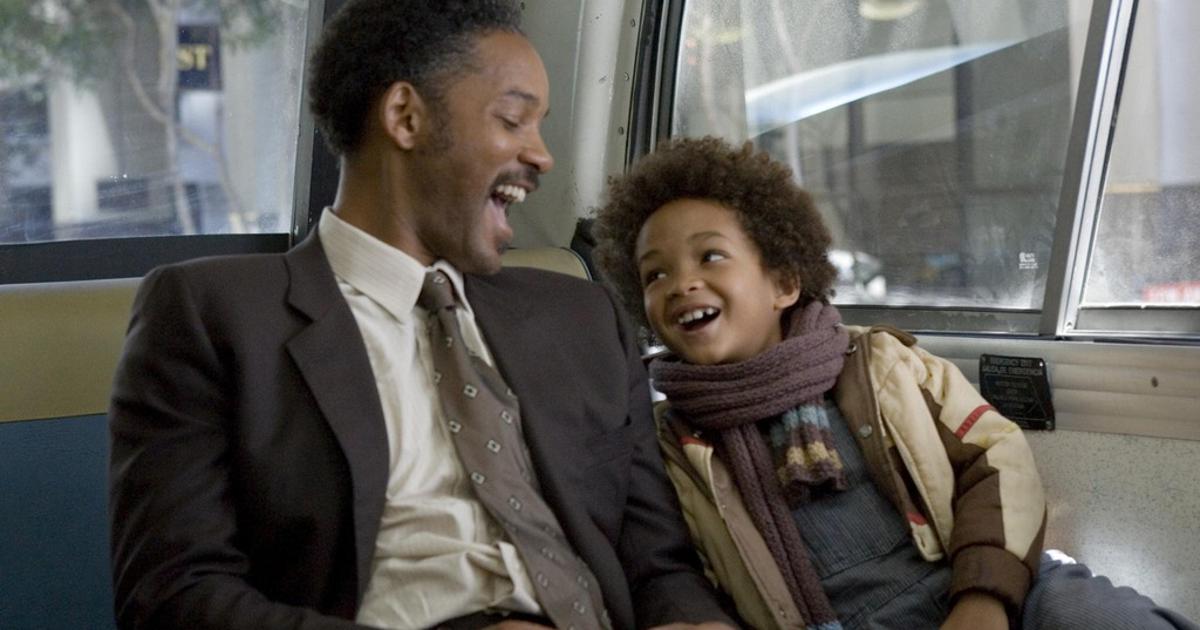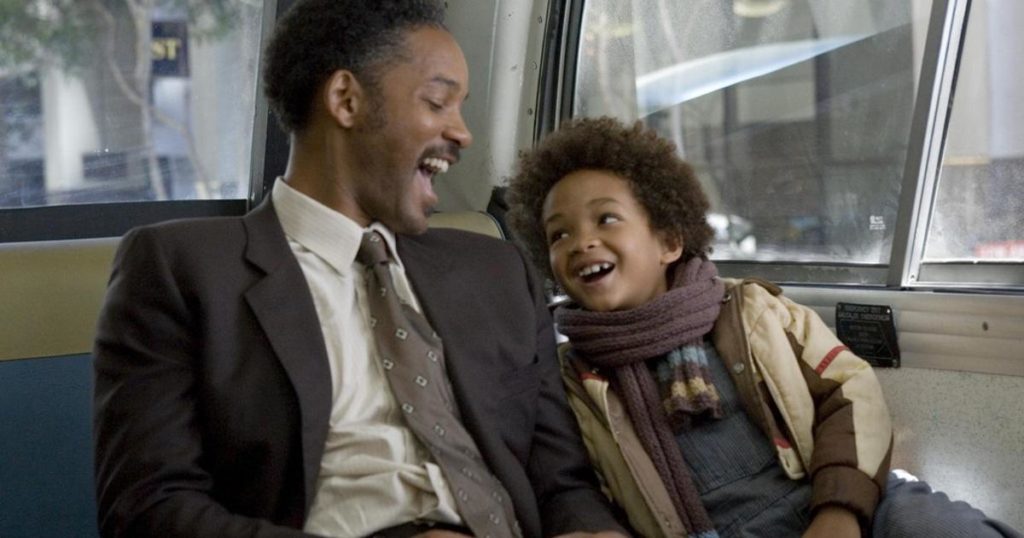 This certainly is the best Will Smith movie of all time as it amazingly showcases the struggles of a talented common man trying to survive and make it in the tough corporate world. The name of his character is Chris Gardner. He is a real-life character on whose life the film is based on. The movie had a powerful message of how anybody from anywhere can make it in life if he is willing to go an extra mile and push his limits. Will along with his son gives a powerful performance that changed the life of many people in real life. He also got nominated for many awards in the 'Best Actor' category including Oscars.
Seven Pounds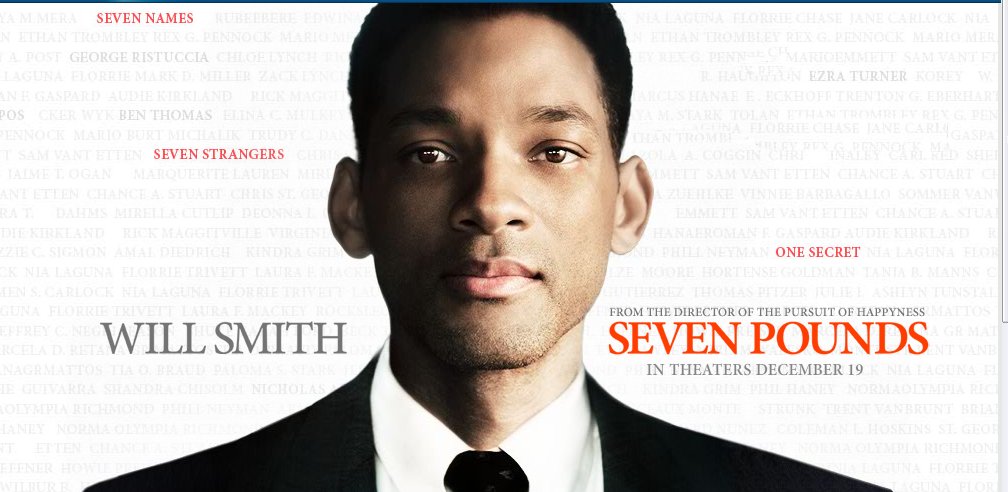 Directed by Gabriele Muccino. It is not often that we see Will Smith taking serious projects but in this one Will was bang on as this broken person who met with a terrible tragedy which made him embark on this journey of redemption where he would change the lives of seven strangers forever. And he never had plans to fall in love with one of these seven people but he did and she is one who transformed him for good. If you have not seen this one, please do it right now.
Hancock
It is one of the most fun Will Smith movies where he played this erratic superhero guy who always causes damage due to his alcoholism and clumsiness and he became the most hated figure in LA. But one day he saved a guy who then helped him build a new public image. He then becomes a true superhero in the eyes of the people who were pissed by him till yesterday.
Hitch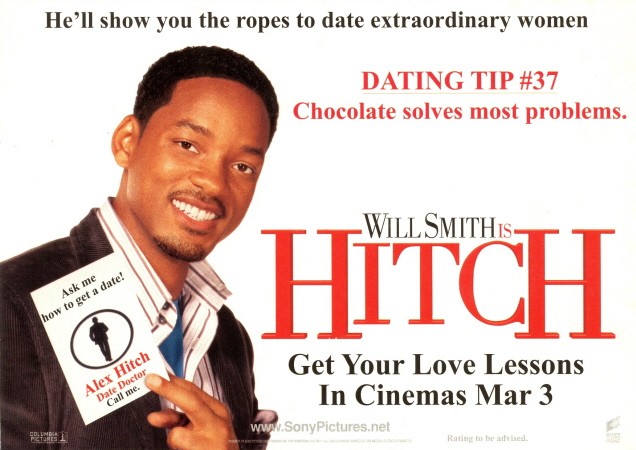 Will Smith plays a professional dating consultant who helps people hook up with their opposite counterparts. He gets a case of a gossip columnist who was trying to woo the lady of his dreams but he realized that his old rules may not apply to this case, moreover he gets smitten by her instead. It is loads of fun and frolic and you will thoroughly enjoy this romantic comedy.
Legend of Bagger Vance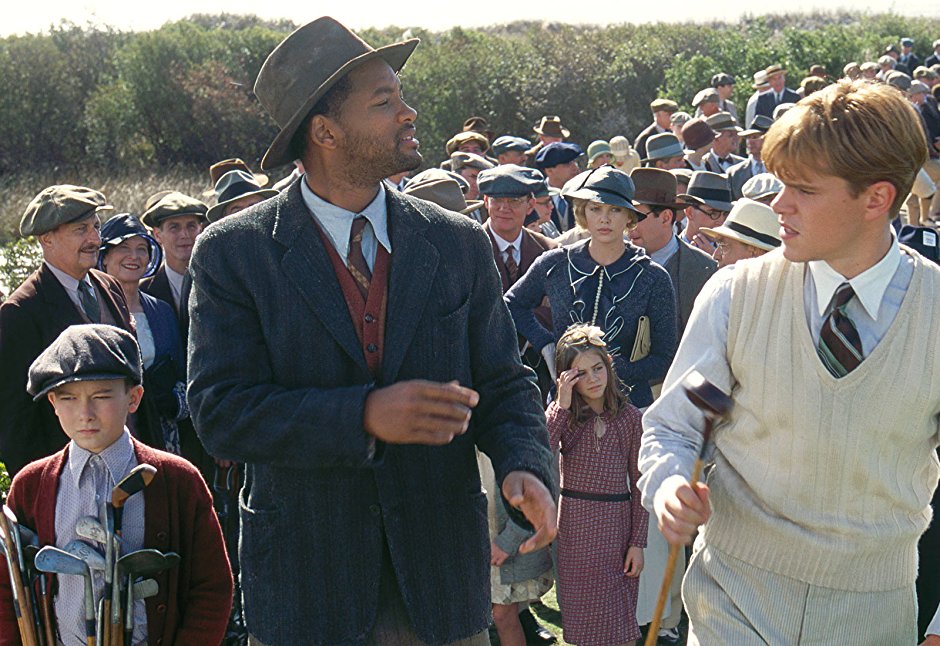 Directed by Robert Redford. Will Smith plays this mystical caddy who is helping out a golfer (played by Matt Damon) to get his mojo back. He is a cynical war vet who has lost meaning in life. He tried golf and found the game futile until he met Smith's character who taught him the secret of authentic golf strokes which helped him win the tournament and find meaning in life.
Don't Miss: 15 Insane Things Black Panther Suit Is Capable of Doing