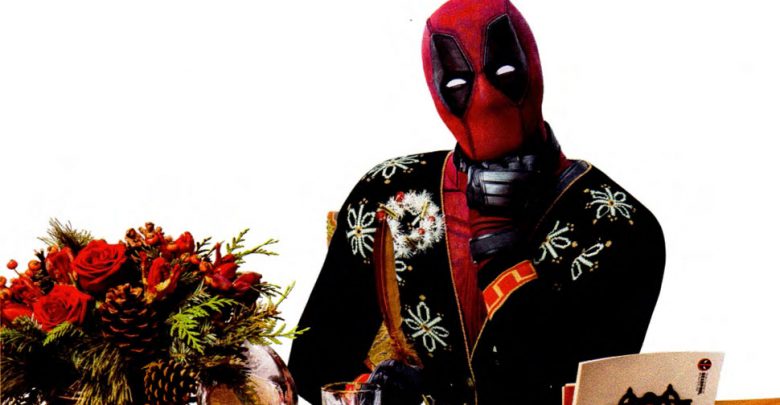 Deadpool 2 is just 4 months away and we just can't wait to see what the Merc with a Mouth has in store for us this time. There are a lot of things which we haven't seen till now and we have got plenty of reasons to be really hyped for this movie. We know for a fact that the sequel is going to be way better than the first one.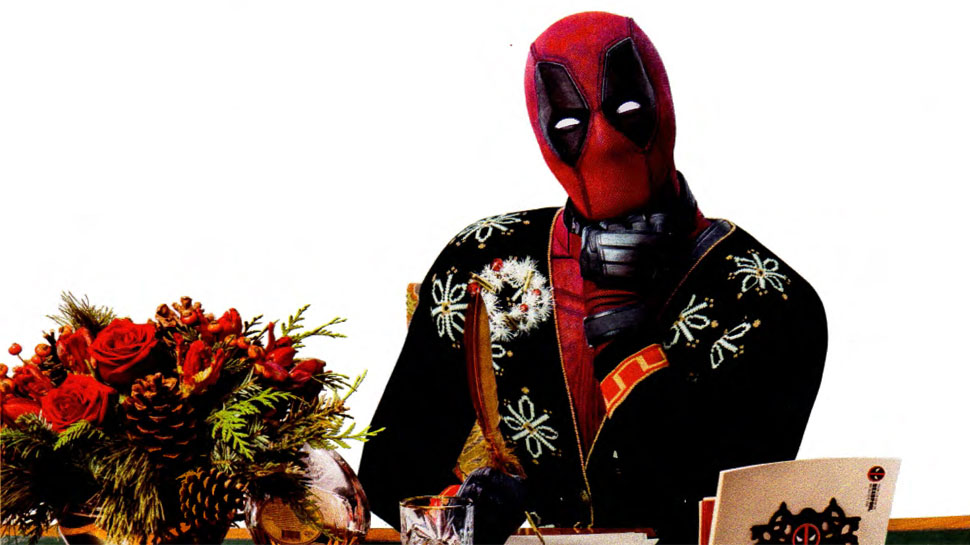 The first Deadpool movie took fans and the box office by a storm. It served as an R-rated comic-book movie with a lot of action and graphic violence and it broke the 4th wall just the way we wanted it to.
What is really good about all this is that it did all this just $58 Million and still went on to become the highest grossing R-Rated movies of all time. Director Tim Miller did a remarkable job with the movie along with Ryan Reynolds, as the movie made over $800 Million. But Tim left Deadpool train after the first movie due to major creative differences with the studio. He released the following statement:
"I felt like there was more stories for Deadpool to tell there, but I'm happy that somebody else is telling them. There was a sense of relief in that I get to do something new versus Deadpool 2. I think it would've been a great movie, but it was also going to be a continuation of what we had done. This really gave me a chance to do something new."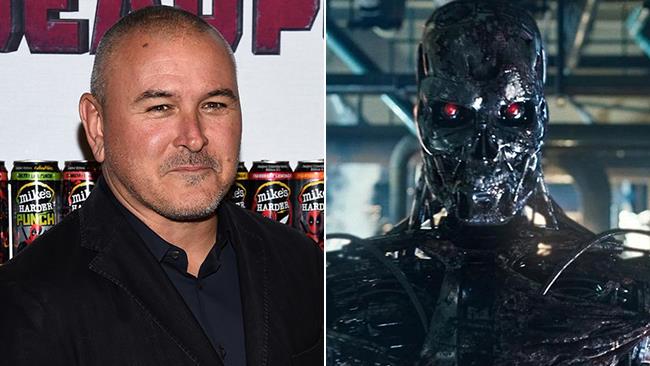 "I mean, I wanted to make Deadpool 2. I was going to do that, until I wasn't. So, there was that, which took up about seven months of my time. But even then, David Ellison, who has the rights to the Terminator franchise and I were talking, like after Deadpool 2, it was going to be this Terminator."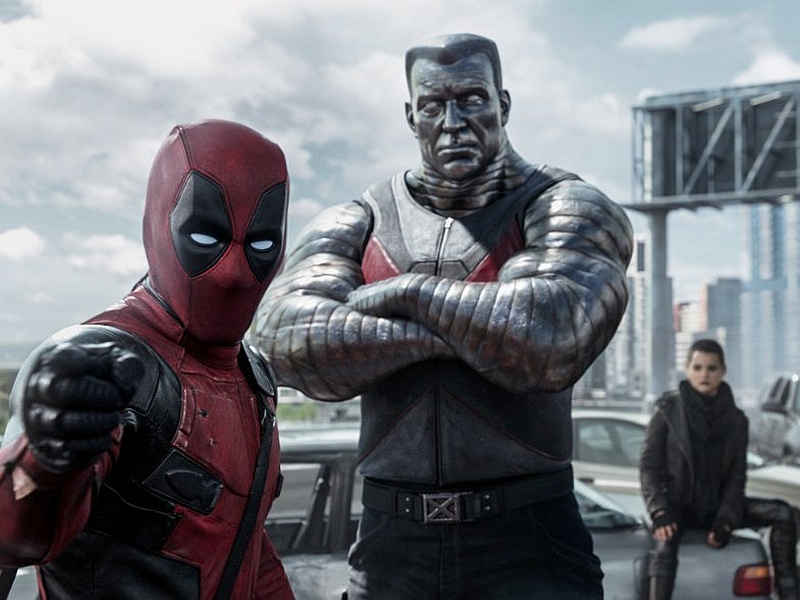 The scriptwriters of Deadpool 2 Reese and Wernick are really excited about their collaboration in the project and have discussed about the movie, possible crossover with X-Force and path ahead. Here's what Reese had to say:
"There is a responsibility we have towards the X-Force universe, and I do think we will not disappoint the fans going into Deadpool 2. Its purpose is not to set up X-Force. It will likely set up X-Force, but the drive of the movie won't be our eyes on Movie 3."
Here's what Wernick had to say:
"We never want to let the tail wag the dog. We want to tell the best Deadpool story we can. But I do think we have a responsibility to think about a larger universe in the way that Marvel does and start to put pieces in place. Some of these movies feel overstuffed and almost choking with the need to set up eighteen different things that pay off down the road, and we want to avoid that responsibility to the extent that it hurts us. We want to hint at things, we want to plan some characters, and we want to make some nods, but we're very, very cognizant about making sure that Deadpool is above all a Deadpool movie."
We saw some really smart marketing the last time and this time it won't be any different. Now, what better way is there to celebrate the new release date other than flaunting the awesome two Katanas in a personal close up shot?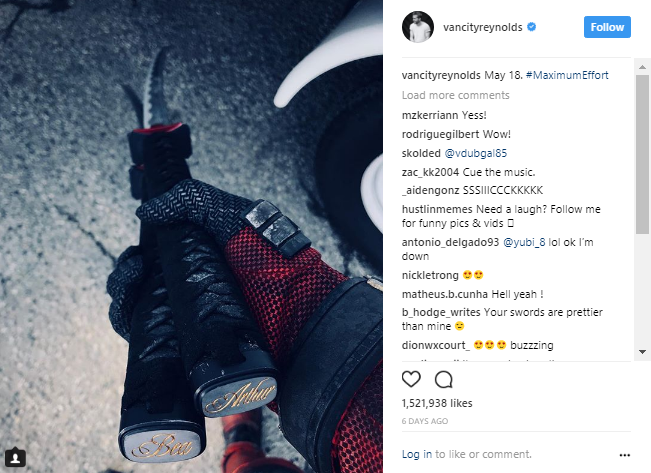 When the release date was announced, The Merc with a mouth himself, Ryan Reynolds posted a photo of Deadpool's pair of Katanas on his Instagram and at the same time tweeting it as well, and it was captioned 'May 18. #MaximumEffort'.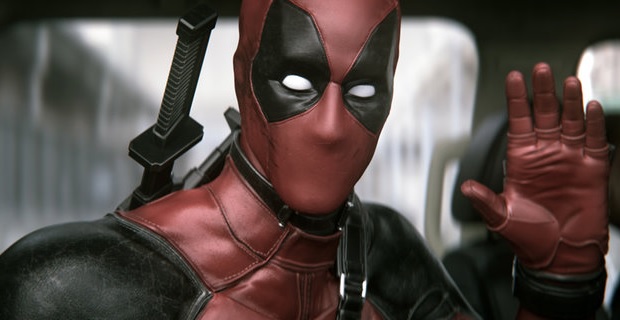 While fans may be excited about the new release date as they are getting the movie 2 weeks earlier, and also the fact that they will be getting Infinity War and Deadpool 2 within the same month, a really interesting thing does catch your eye in this image which Reynolds posted.
This photo gives a neat and clear look at Deadpool's pair of Katanas, which are his signature weapons, and they are named "Bea" and "Arthur. Each Katana over here has a gilded hilt, having both these respective names engraved at the bottom.
Within this Marvel Universe, the smart-mouthed mercenary has a deep obsession (that some might consider a bit unhealthy) with the classic sitcom, The Golden Girls, and with Bea Arthur, who plays Dorothy Zbornak in that series, in particular.
The first Deadpool also movie featured a Bea Arthur Easter Egg through one of Wade Wilson's outfit choices as he was seen rocking a shirt with the actress' face on it in one of the sequences.
Even in the Deadpool comics, his Katanas have the name of the Emmy-winning actress engraved, even though the recent 'Deadpool & Cable: Split Second' series claims that the Katanas are named "Oates" and "Hall" after the famous musical duo John Oates and Daryl Hall.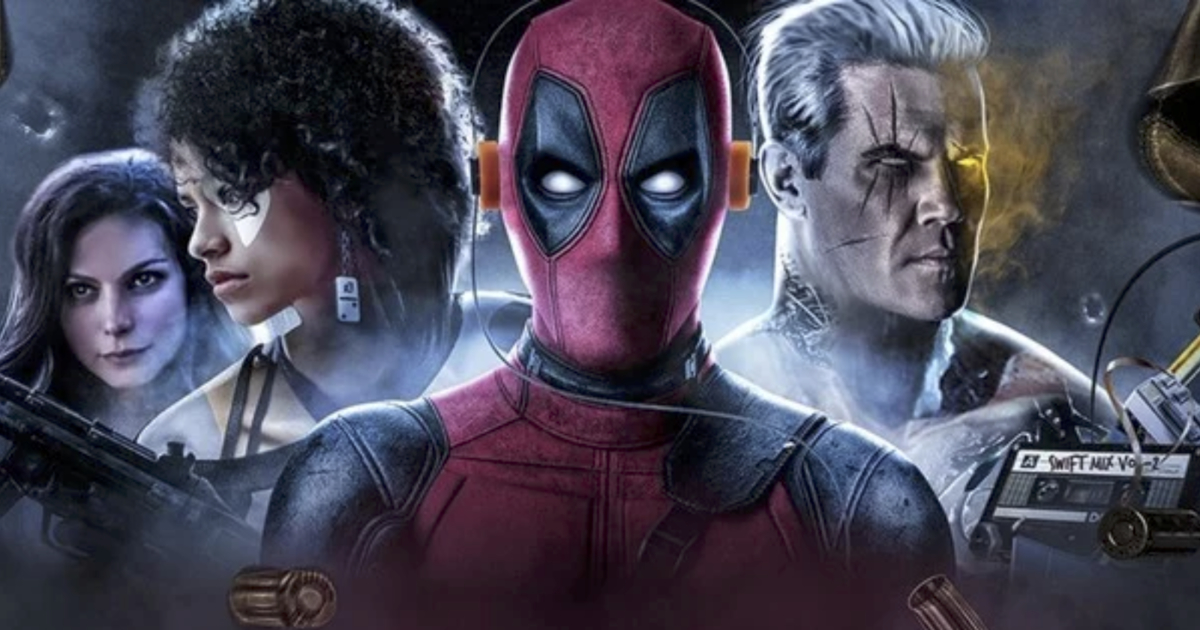 Well, we can get really excited this time because the element of fun is doubled, the budget it bigger, David Leitch who is the new genius of action movies is going to direct, and there are many new characters coming in.
They include Cable, Domino and even Juggernaut (rumored) along with the old ones which are Colossus, Teenage Negasonic Warhead, Copy Cat, Blind Owl, Wade's best friend Weasel and Dopinder (the driver).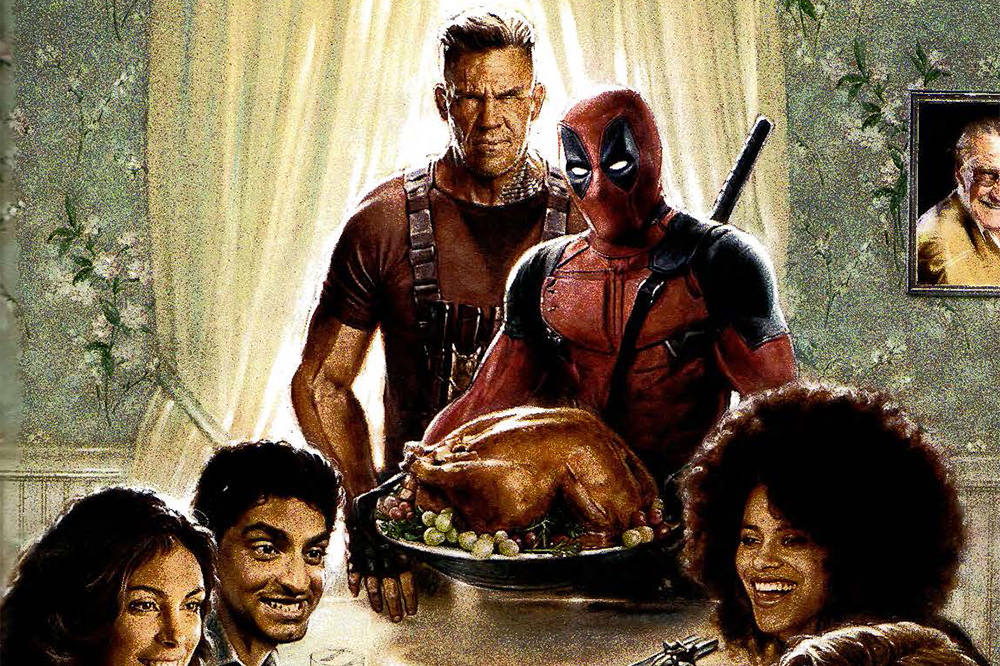 The Cast of the movie includes Ryan Reynolds as Deadpool, Morena Baccarin as Vanessa/Copy Cat, T. J. Miller as Weasel, Leslie Uggams as Blind Al, Brianna Hildebrand as Negasonic Teenage Warhead, Stefan Kapičić as the voice of Colossus, Zazie Beetz as Neena Thurman / Domino, Josh Brolin as Nathan Summers /Cable and Jack Kesy as Black Tom Cassidy.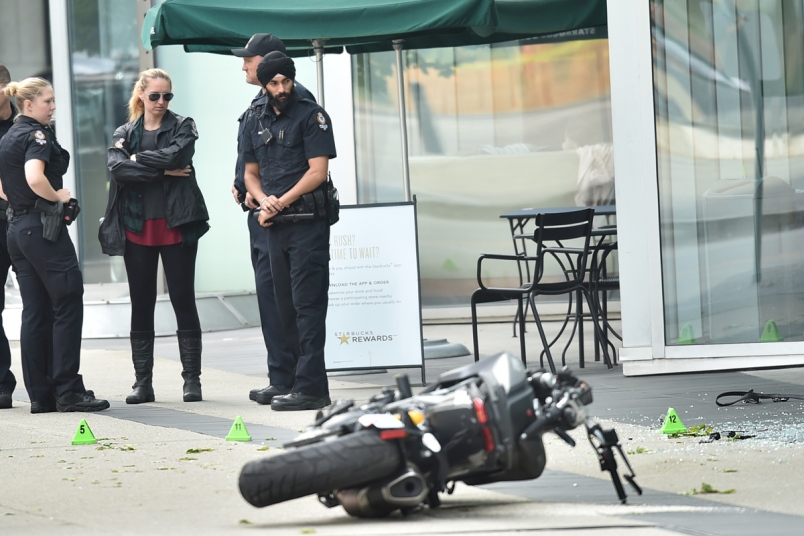 Recently, a major incident occurred on the sets of Deadpool 2 where a female stunt person was killed in a motorcycle stunt went horribly wrong. This deeply hit the morale of the entire cast and crew and big stars like Ryan Reynolds and Josh Brolin expressed their condolences on social media.
Later the report came out detailing the incident and it was a freaky accident as a result of which she suffered critical injuries. Here's what it said: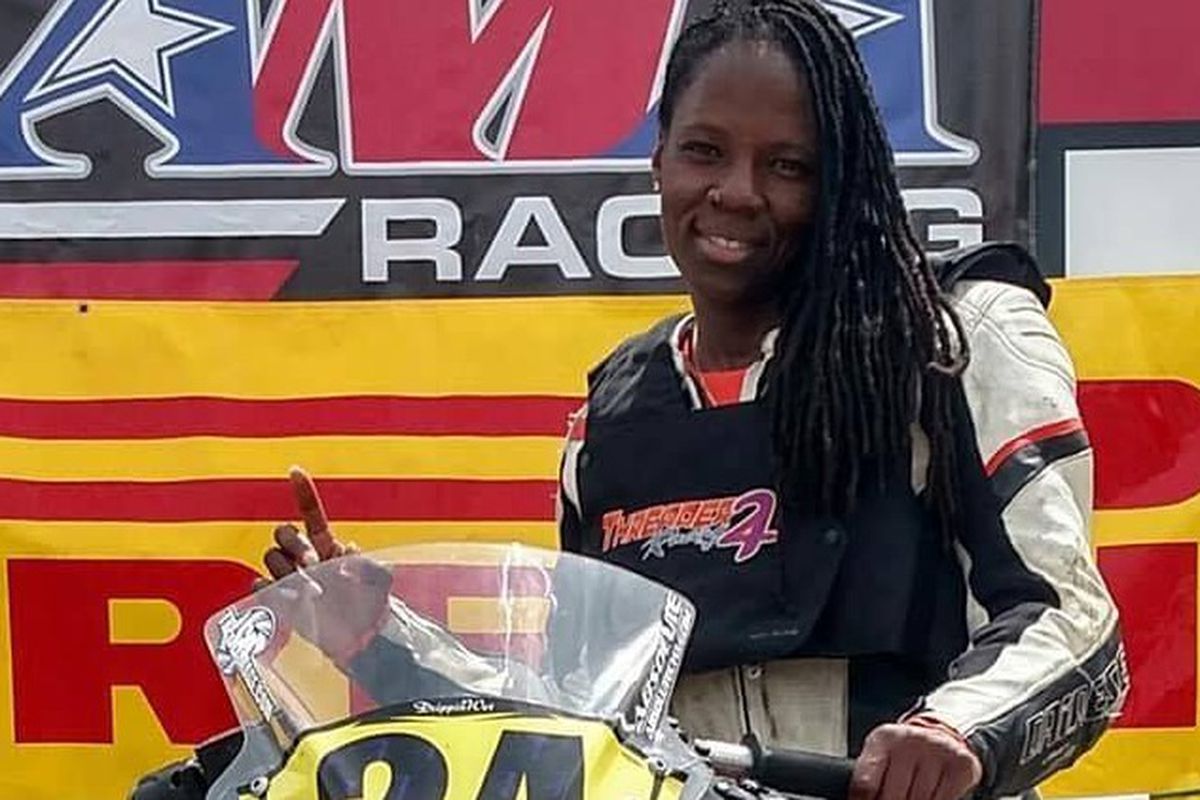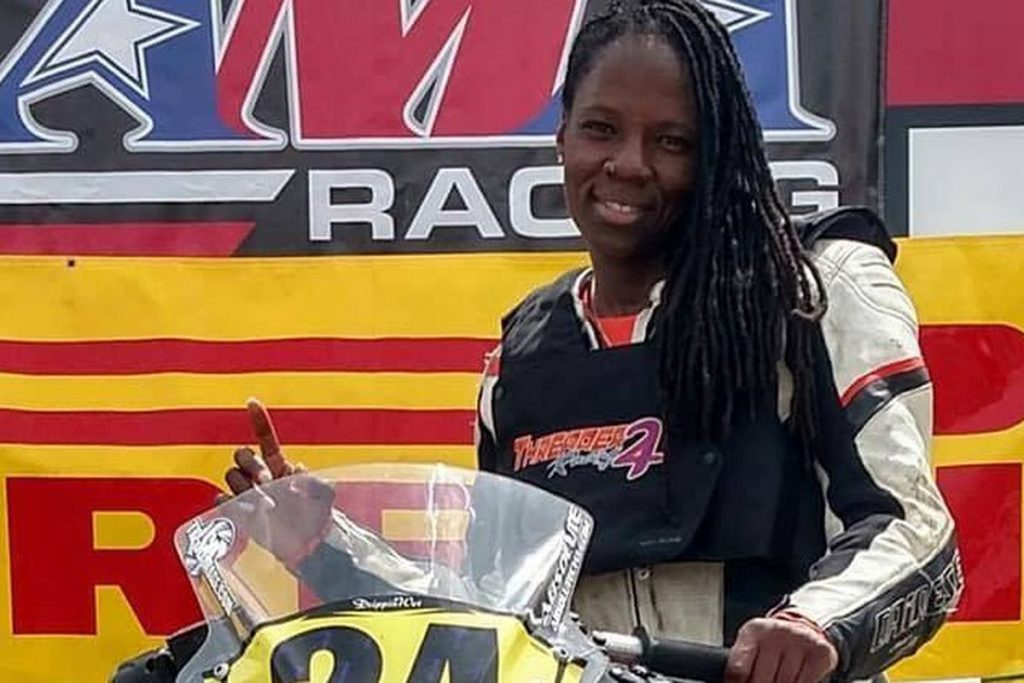 "During the first shooting of the scene the stunt driver continued driving beyond the planned stopping spot on the stairway landing, and continued to drive down a second ramp built over the bottom stairs and across the roadway. The motorcycle struck the concrete sidewalk curb, the worker was thrown off the motorcycle and propelled through a plate glass window of a building."
The production resumed after two days and the cast observed moment of violence. This came right after another stunt man John Bernecker died on Walking Dead TV show sets after he missed the safety pad from a 20 ft fall.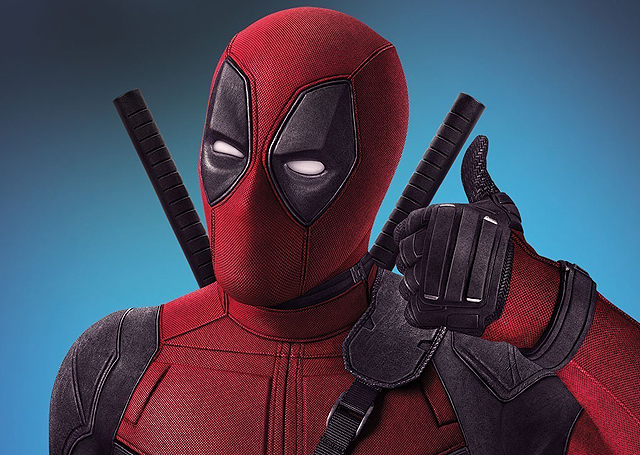 Despite all odds, the movie is almost ready. Until now, we have only seen a small Teaser for Deadpool 2 and nothing more. Hopefully, we will get a new TV spot for the movie next month during the Super Bowl and then a final trailer which would skyrocket the Hype for the movie. Here is the teaser which was released 2 months ago.
Last Thursday, Fox announced the change of release dates for 3 of their upcoming movies. New Mutants was shifted to February 22, 2019, Gambit was shifted to June 2019 and Deadpool 2 was pulled 2 weeks earlier, as it was announced that the movie will now hit the theaters on May 18, 2018, rather than June 1.
Don't Miss: 10 Things You Didn't Know About The Four Founders of Hogwarts