The CW shows are probably the only things DC is currently doing well and there is no need for the fans and makers to defend their selves for liking them because they are just amazing. The Flash over the last 3 years has led from the front, and gave Superhero shows a new beginning and a new direction to look towards. It is probably the best of the 4 CW shows.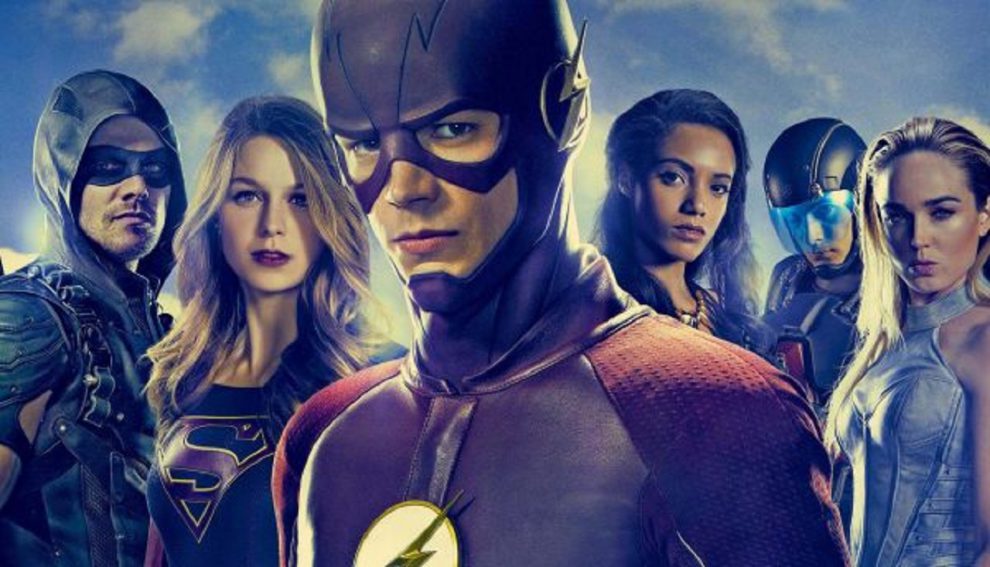 The Flash TV series is fascinating not just because it features a host of speedsters from DC comics, but it also has cool meta-humans who possess unique superpowers along with various other new characters and villains. This season itself we have seen many new Meta-humans and we even got to be introduced to the new big bad of this season.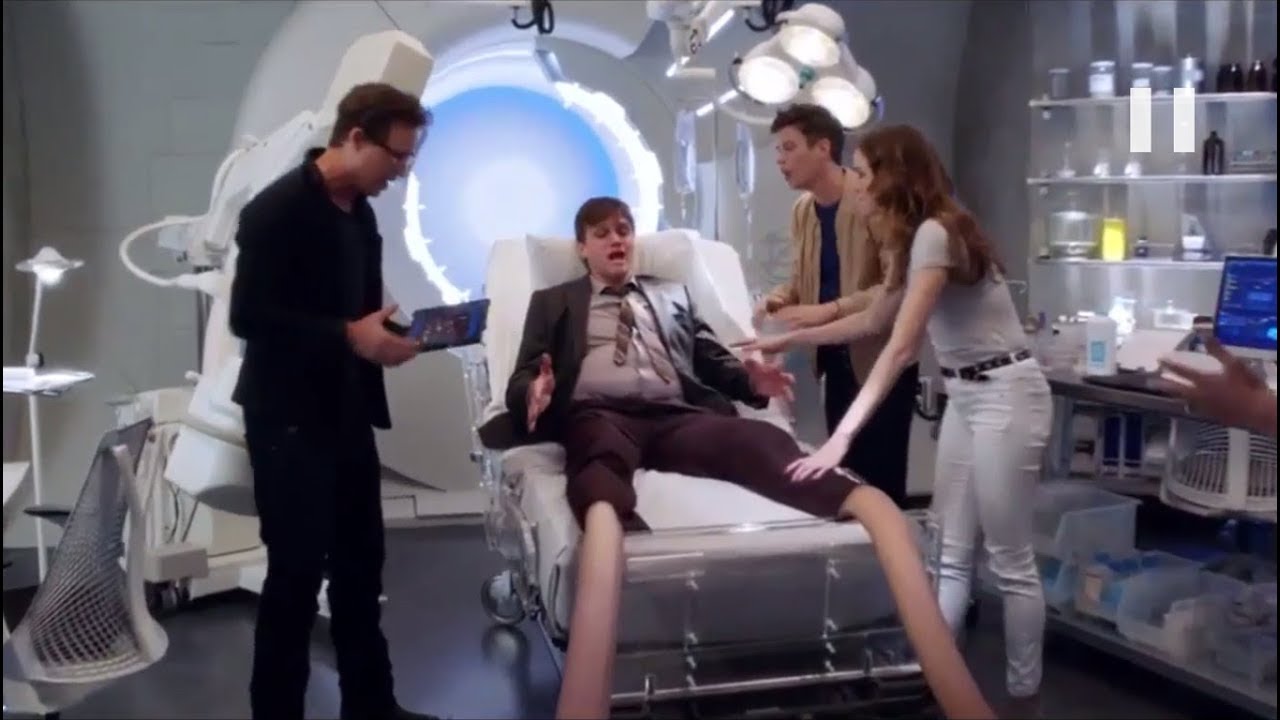 Ralph Dibny aka Elongated Man is the newest meta-human on the show who is particularly funny. The famous actor Hartley Sawyer has been cast as "The Elongated Man". He is no stranger to CW network as he recently starred in CW Seed's Saving the Human Race. Sawyer is popular for his roles in Glory Daze, The Young & The Restless and a short film SPiN.
In DC comics, he wasn't actually a meta-human. The character was created by John Broome and Carmine Infantino. As a child, he was fascinated by chemistry, developed a concentrated version of a compound that helped him gain elasticity to fight crime. He was obsessed with contortionists and went to extreme lengths to find out how they keep up their flexibility.
In the show, he gained his powers when he came in contact with 'Dark matter' while he was riding a bus brought about by Flash arrival from the speed force. He first appeared in DC comics in an issue of The Flash #112 back in 1960. He is not really part of Team Flash but he tries to help in any ways he can.
But in the next episode, a new threat in Central City will force Dibny to show his powers to the world. He will be an ally of Team Flash. He can change the shape of his body in creative ways. His body can be stretched to any extent and take any form.
So what is the one thing that every crime-fighting vigilante needs before he goes into the field? A superhero outfit…..right.
We saw the prototype version of Dibny's costume and it's a total bust as it's clearly been designed by Cisco in a hurry. Most people are saying it doesn't look bad-ass, but that does not mean it is not cool. It matches with the character's traits. In fact, we saw that Dibny can even reduce himself to the size of a tennis ball.  He is a recurring character in season 4 and could even return in season 5 as well.
The CW shows also have a history of including popular wrestlers from the WWE, and now we know "Who's Next" in an upcoming arc. Former Universal Champion Bill Goldberg has recently confirmed that he will be appearing in two episodes of The Flash Season Four.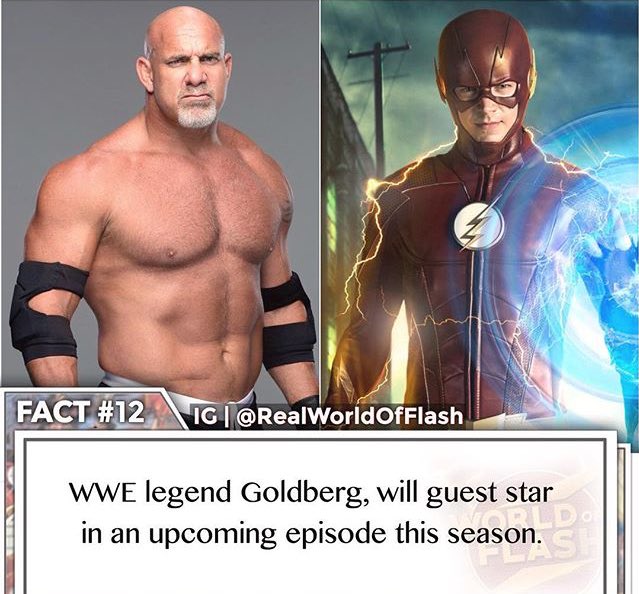 Well, the producers of the show have not yet confirmed on this but considering Goldberg himself confirmed it through his own twitter handle, this news is no grain of salt. This is going to be huge as we are going to see the mighty Bill Goldberg on The Flash for 2 whole upcoming episodes in the fourth season.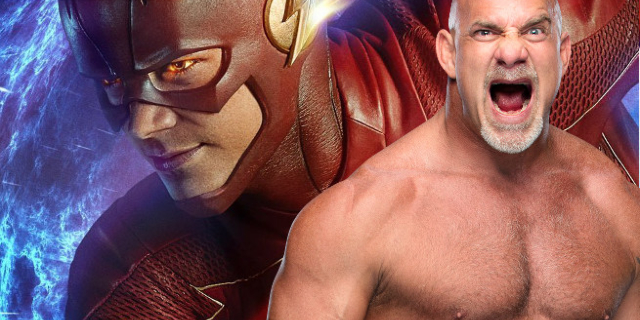 Well, it is not exactly clear who the former football player and wrestler will be playing yet, though given the events of Season Four there is one major possibility.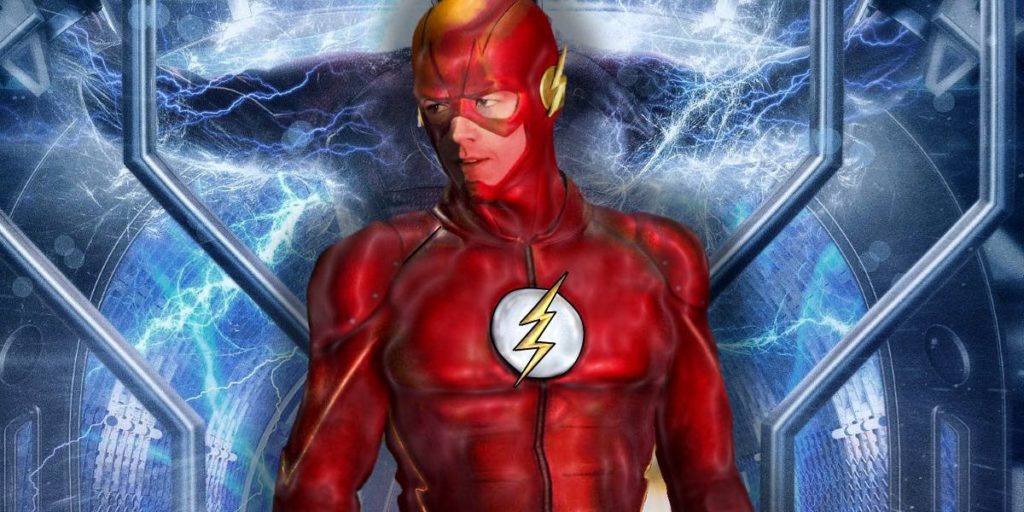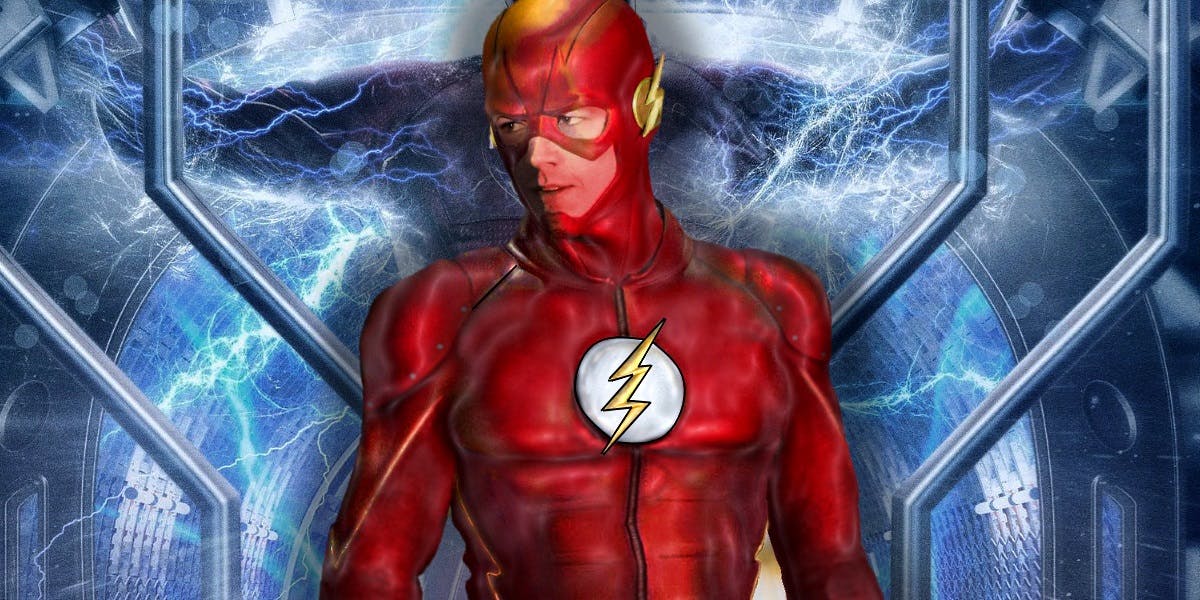 When Team Flash brought back Barry Allen from the Speed Force, they accidentally mixed up the location where they retrieved him which caused a public bus to be hit with the Dark matter, the same radiation that gave Barry his powers.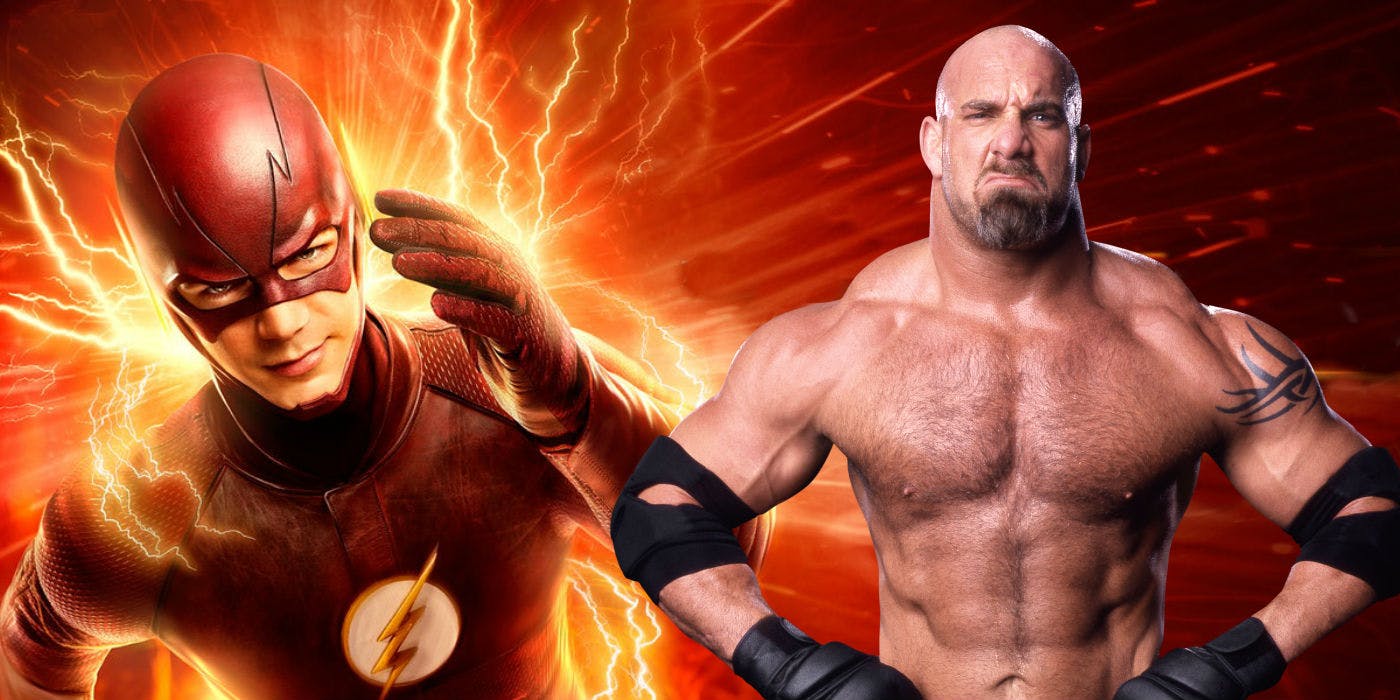 Now, we do not know everyone who was present on that bus just yet, except for the ones that have been revealed till now. Now, the people who were on the bus have become Meta-humans and they were granted various superpowers.
The show could actually make Goldberg's character one of those people on the bus making it an easy excuse to introduce new powered heroes and villains to Central City. This could honestly be pretty epic to see.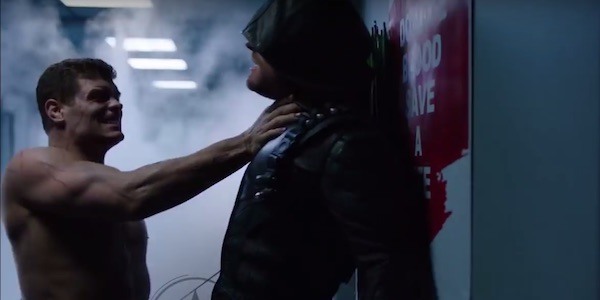 Before Goldberg, we have seen the presence of WWE stars Adam "Edge" Copeland, who played Atom Smasher on The Flash, and Cody "Stardust" Rhodes, who played Derek Sampson on Arrow. Well, now Goldberg's appearance is surely going to top the previous two WWE stars.
The show recently revealed the backstory of Clifford DaVoe aka The Thinker. DeVoe is extremely calculating and would be terrifying than Barry's former adversaries who were all speedsters. The Flash knew how to deal with his kind but "The Thinker" is the fastest mind alive and will hit him hard and he would not even realize that he is down.
Guess what…there is a profound connection between Barry's drawings we saw in the first episode and Thinker's face (look below his eye). If we look closely the markings on his face, they are similar to what Barry was scribbling on the wall of C.C.P.D and Star Labs.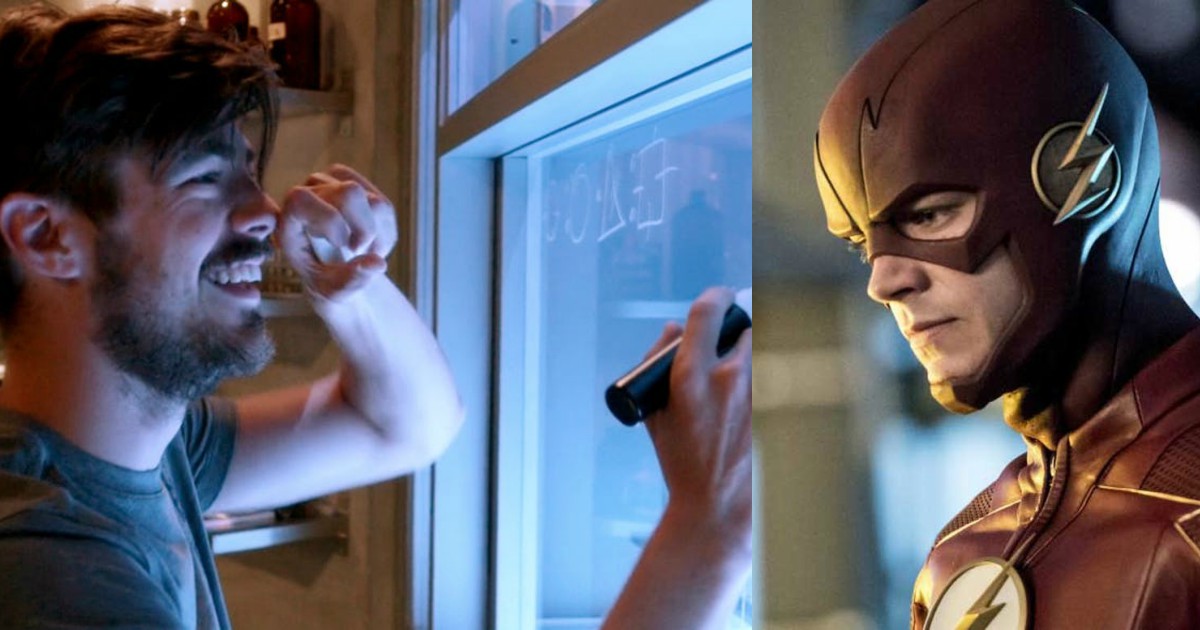 It is possible that "The Thinker" has a connection with Speed-force and both Flash and Thinker draw their powers from the same source. The speed-force can help you become a speedster and move at breakneck speeds but it can also help you become "fastest mind" alive by allowing you to absorb massive amounts of information at a much faster rate.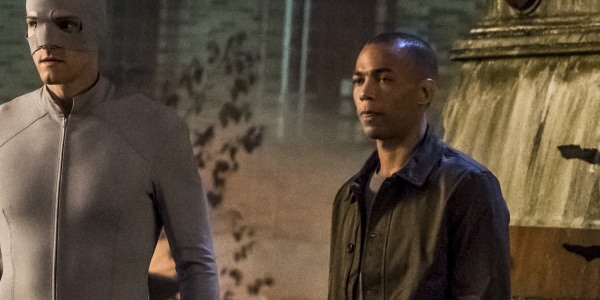 Well, we will find out about the connection in the upcoming episodes but whatever it is "The Thinker" will prove to be the worthy adversary that Flash will find it extremely hard to beat. In the Mid-season finale when everyone thought for a moment that Team Flash managed to overcome the threat of "The Thinker" so easily, we realized he outsmarted them again and now has got a new body of a meta-human. And in the process, he framed Barry Allen in the murder he committed and got him arrested.
Don't Miss: Will Tom Cavanagh Return As Reverse Flash To The Arrowverse?
I just have the biggest passion for everything cinematic! I want to share this passion with everyone through my writing about Hollywood Movies and TV. Other than that, I am a big sports fanatic and enthusiast. I'd like to write about my favorite sports as well some day.