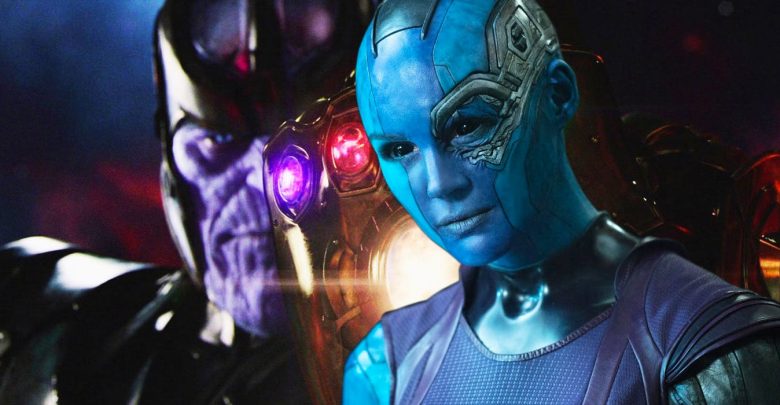 The trailer for the biggest superhero ensemble Avengers Infinity War dropped and owned the internet. It broke the all-time record for a maximum number of views in the first 24 hours of release. It was epic, breathtaking, and an action-packed extravaganza that has the potential to become the highest-grossing movie ever given the massive positive reception.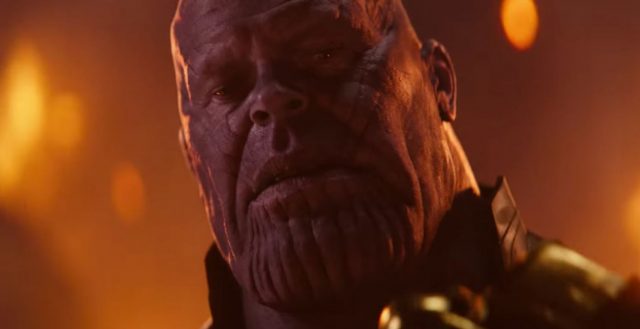 In the trailer, we saw actor Josh Brolin playing super-villain Thanos and his transformation into the most powerful cosmic being in the galaxy is terrifying as hell. We saw first-hand the massive powers of Infinity gems, each of them individually is powerful but collectively they can rewrite reality and destroy worlds. He will collect them, assemble them into an all-powerful infinity gauntlet before he launches an all-out assault on the entire mankind.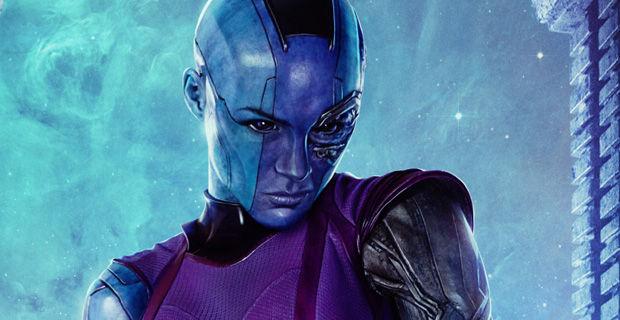 There were some characters that fans wanted to see in action in the trailer but were missing. That includes Nebula from Guardians of the Galaxy and if you're still wondering why she didn't appear in the trailer, there's apparently a huge reason.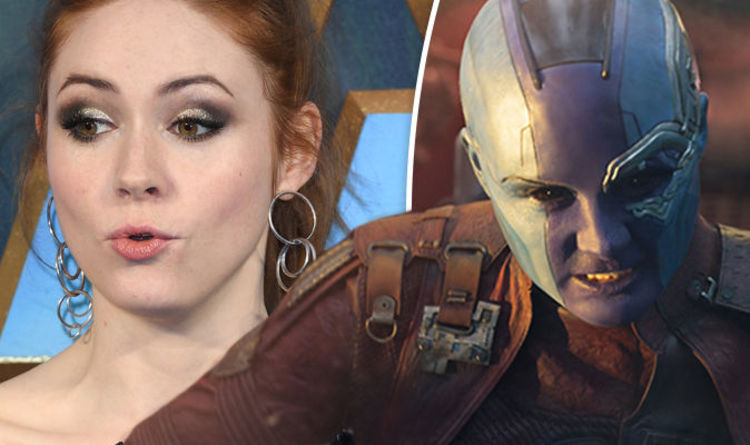 Recently Karen Gillan, the actress who plays the character of Nebula, had an interview with RadioTimes.com where she explained her character's absence from the trailer. She said:
"I wasn't really disappointed because also it sort of makes sense. It makes sense!"How do I say this without giving anything away? It makes sense. I feel like Nebula might be in future trailers."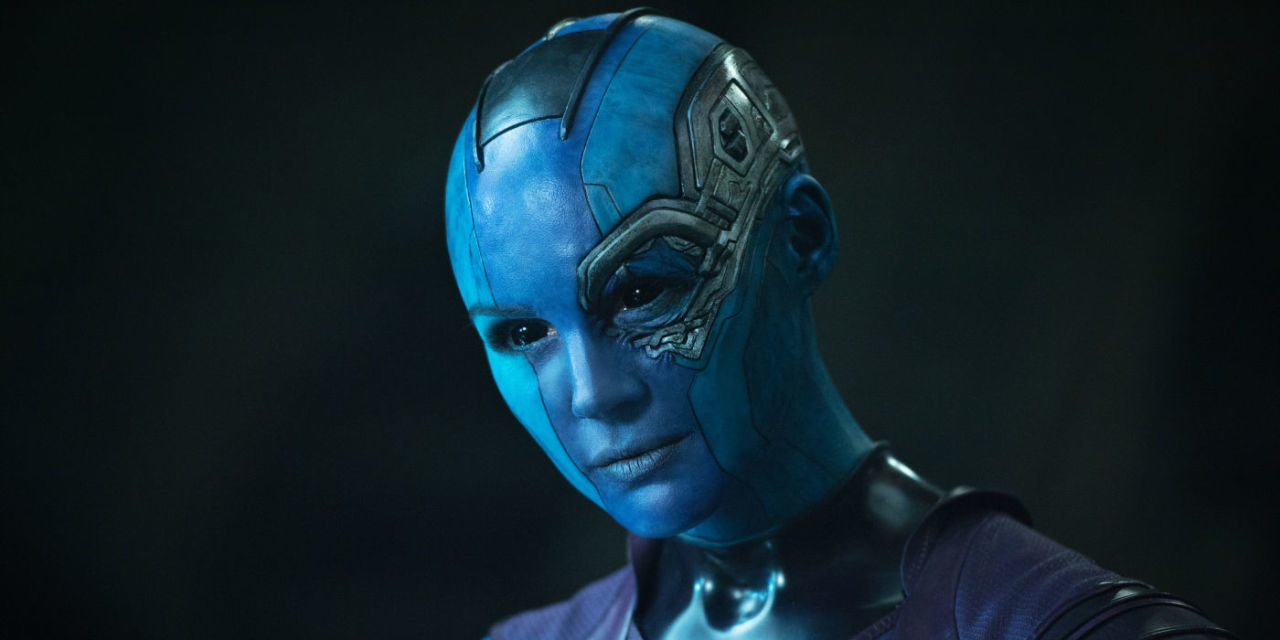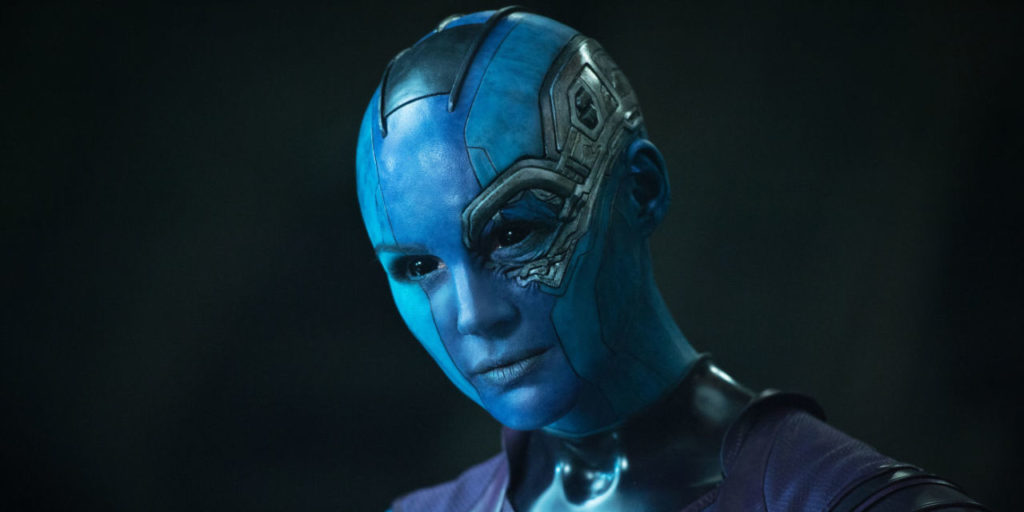 While fans are still wondering what her role as Nebula in the movie will be, she hinted that it will be a culmination of her MCU arc so far. She added:
"It's gonna be so good! A lot of stuff that we have planted in previous films is going to all come together in quite an explosive way, I would say. Daddy issues will be faced. Thanos is the big bad guy, the ultimate supervillain, so this is the biggest fight that the Avengers will ever have. And being his daughter, Nebula will get entwined in there somehow."
Gillan is pretty much open about her role as compared to other actors in Marvel considering Marvel's secrecy. The actress hinted that her role will include exploring her backstory as well.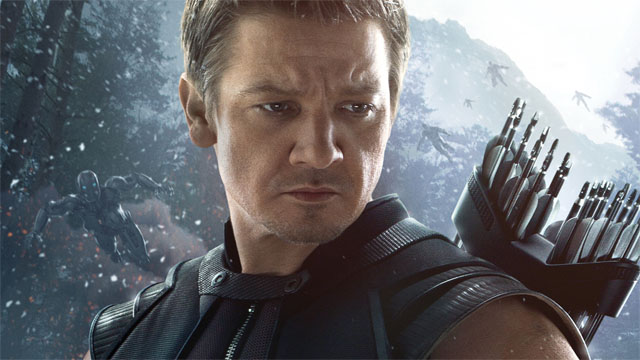 Apart from her, Hawkeye was also missing from the trailer. At the end of Civil War, when Team Cap lost to Team Iron Man, the members of Team Cap including Hawkeye were locked in a prison although Steve Rogers did come back for them.
In the trailer, we see Iron Man, Black Widow, Cap, Hulk, Falcon, Winter Soldier, Black Panther & co, Doctor Strange, Thor, Guardians of the Galaxy etc. But there was no trace of Hawkeye.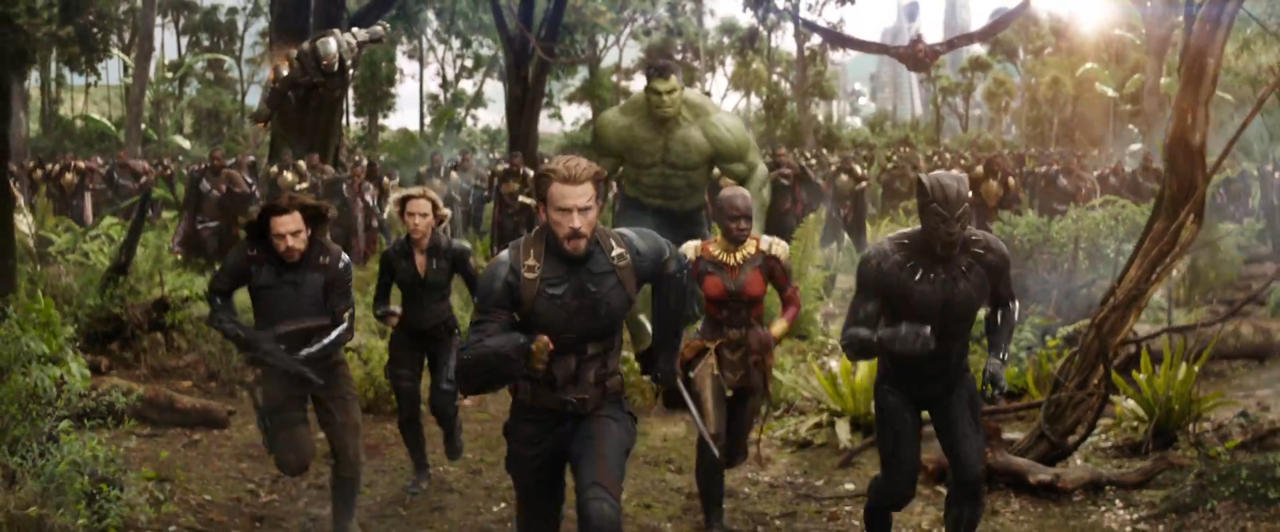 Cap is leading his new team of superheroes and warriors at Wakanda to prevent massive carnage unleashed possibly by Black Order (Children of Thanos), but Hawkeye wasn't there either which seems to be the perfect place for him. Will he split up? If yes, then why?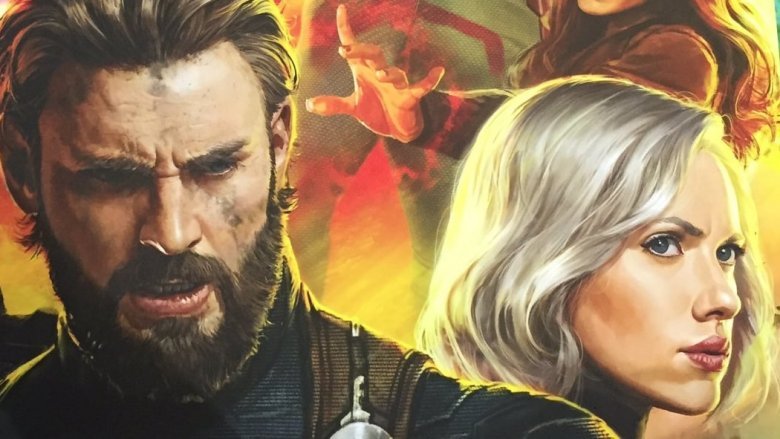 A few weeks ago, the poster of Avengers Infinity War showed Steve Rogers sporting a beard and he is not in his usual attire of Captain America, instead, he is wearing Nomad suit from comics. Russo Brothers told Huffington Post that dropping his shield "is him letting go of that identity.
It's him admitting that the identity of Captain America was in conflict with the very personal choice that he was making." So how will he fight the Mad Titan? Well, according to the poster, he will take on the new alias Nomad which he adopted during 1970's in Marvel comics. So yes, he is fighting against Thanos and his ruthless alien invaders but as someone else.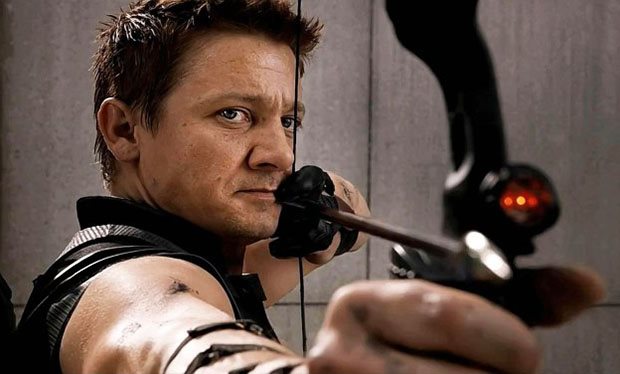 The speculation is that Clint Barton aka Hawkeye may also follow in Cap's footsteps. He will retire from active S.H.I.E.L.D duty and change his superhero identity to Ronin to fight Thanos. He arrived onto the scene when he made an appearance in 2011's Thor.
In Avengers: Age of Ultron, we met his family and he provided shelter to his fellow Avengers. In Civil War, he came back to oppose Sokovia accords and joined Team Cap.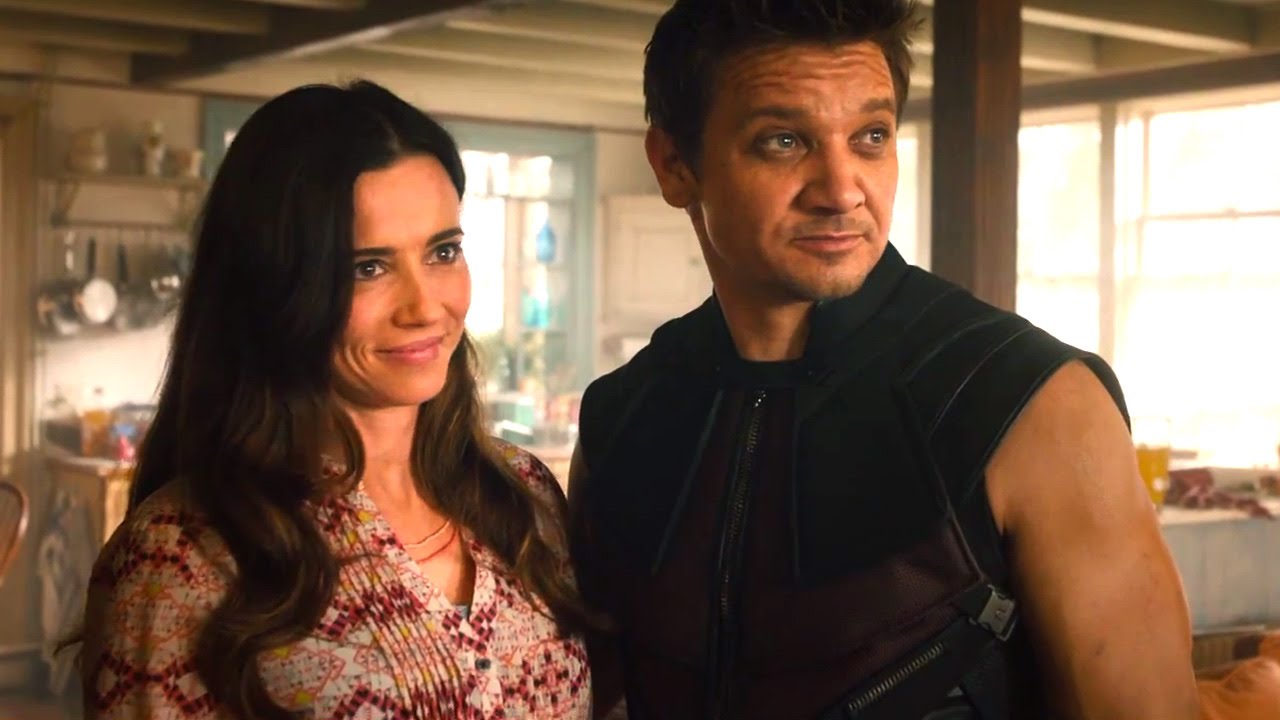 According to MCUExchange, one specific tragic event will shatter Clint Barton's world and he will give up his identity as a Hawkeye and embrace a new secretive identity of Ronin.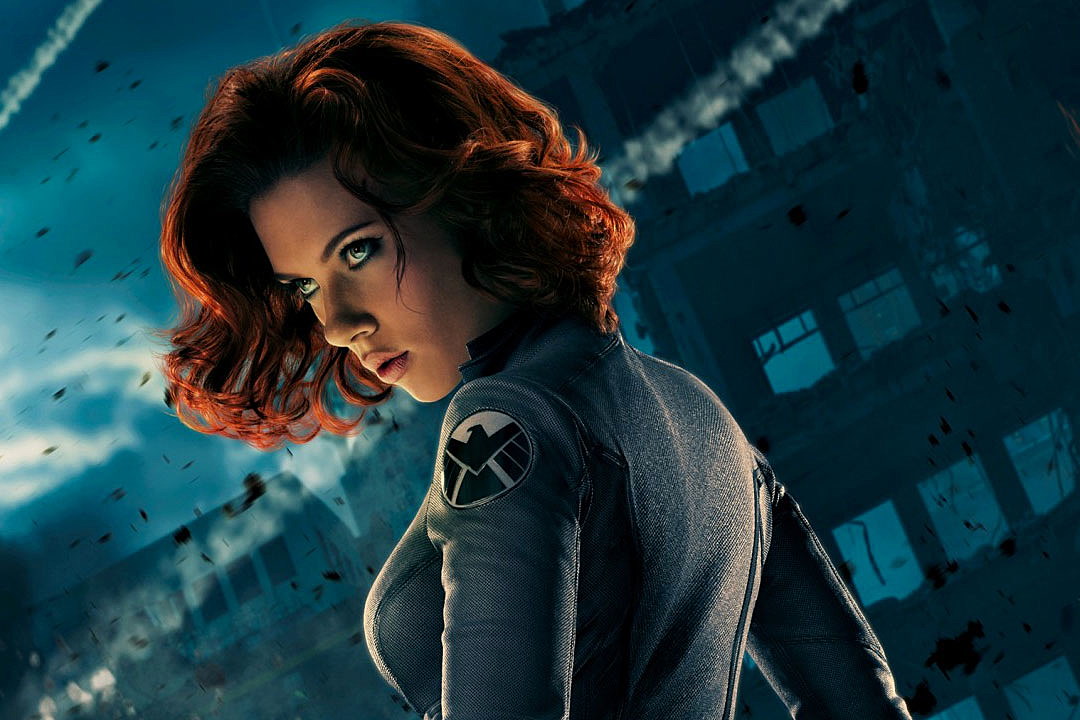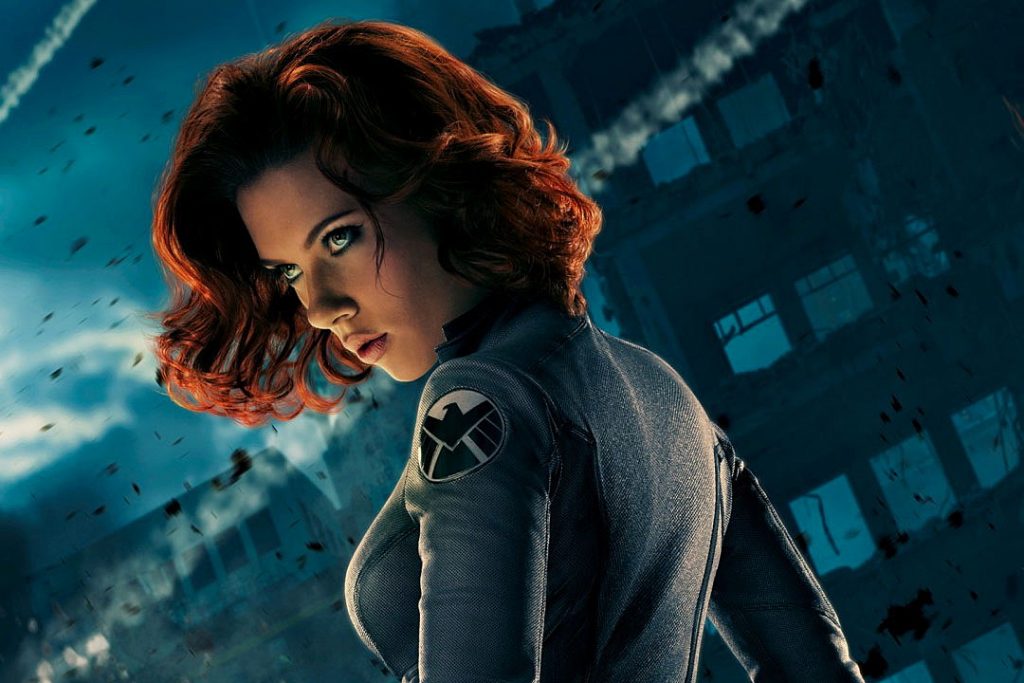 In the Ultimate comics, the family of Hawkeye was killed by a traitor who turned out to be Black Widow. He avenged his family by killing her, he then donned vigilante costume similar to what he was seen wearing during Avengers Infinity War photo shoot.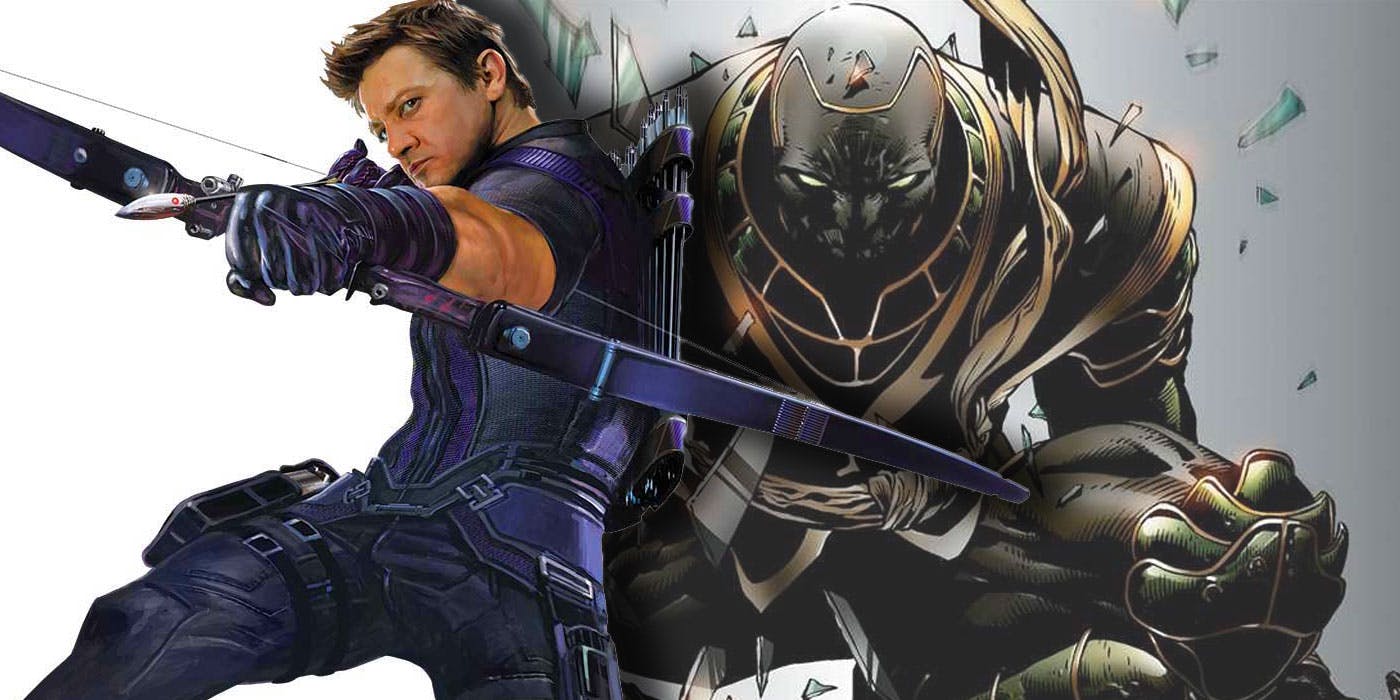 It makes a lot of sense to show Hawkeye who is baying for blood instead of being level-headed and calculative all the time. It is worth noting that classic Hawkeye costume has already been revealed in Avengers 4 set photos, so it's possible that we might see two different Hawkeye costumes after all.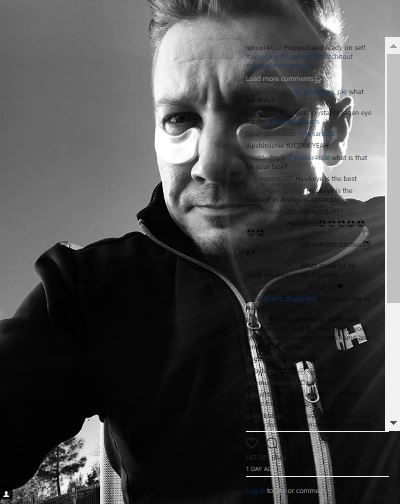 Here's the official synopsis of the movie:
"As the Avengers and their allies have continued to protect the world from threats too large for any one hero to handle, a new danger has emerged from the cosmic shadows: Thanos. A despot of intergalactic infamy, his goal is to collect all six Infinity Stones, artifacts of unimaginable power, and use them to inflict his twisted will on all of reality. Everything the Avengers have fought for has led up to this moment – the fate of Earth and existence itself has never been more uncertain".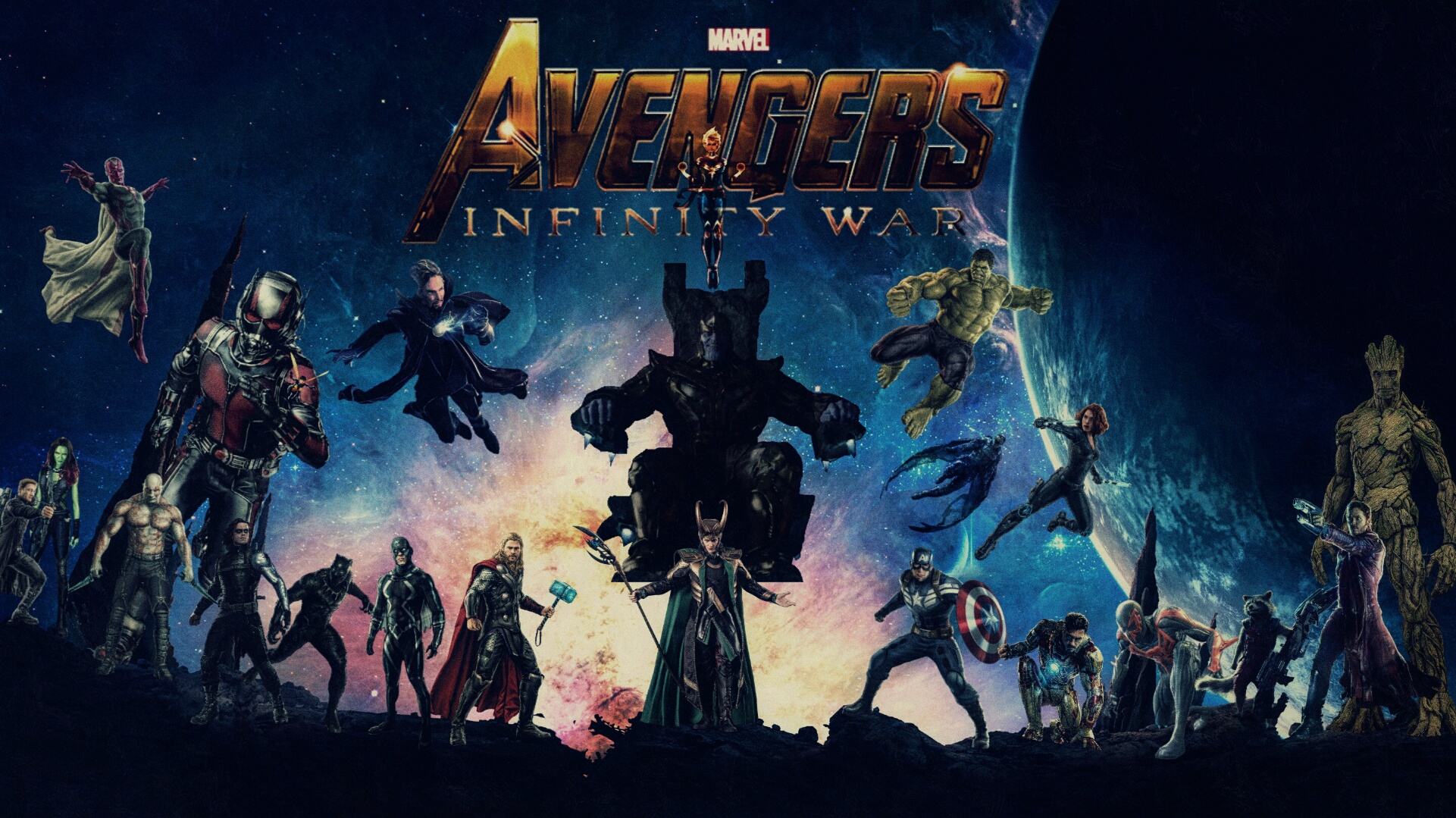 The studio has been building the hype of Infinity War over a series of films, so expectations of Marvel fans are very high, some even believe that the movie will not only break the record of highest box-office collections for a superhero movie but of any movie. And it's heartening to see that things are falling into the right place.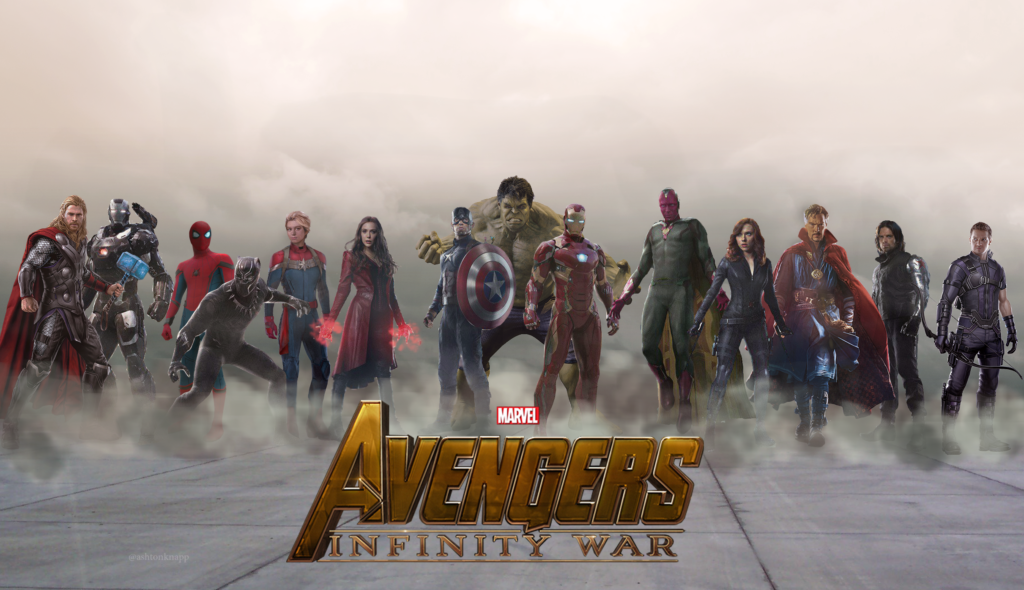 Marvel released a new synopsis of the Avengers Infinity War and it goes like this:
"An unprecedented cinematic journey ten years in the making and spanning the entire Marvel Cinematic Universe, Marvel Studios' "Avengers: Infinity War" brings to the screen the ultimate, deadliest showdown of all time. The Avengers and their Super Hero allies must be willing to sacrifice all in an attempt to defeat the powerful Thanos before his blitz of devastation and ruin puts an end to the universe".
Anthony and Joe Russo will direct the film, which is to be produced by Kevin Feige. Louis D'Esposito, Victoria Alonso, Michael Grillo and Stan Lee are the executive producers. Christopher Markus & Stephen McFeely wrote the screenplay.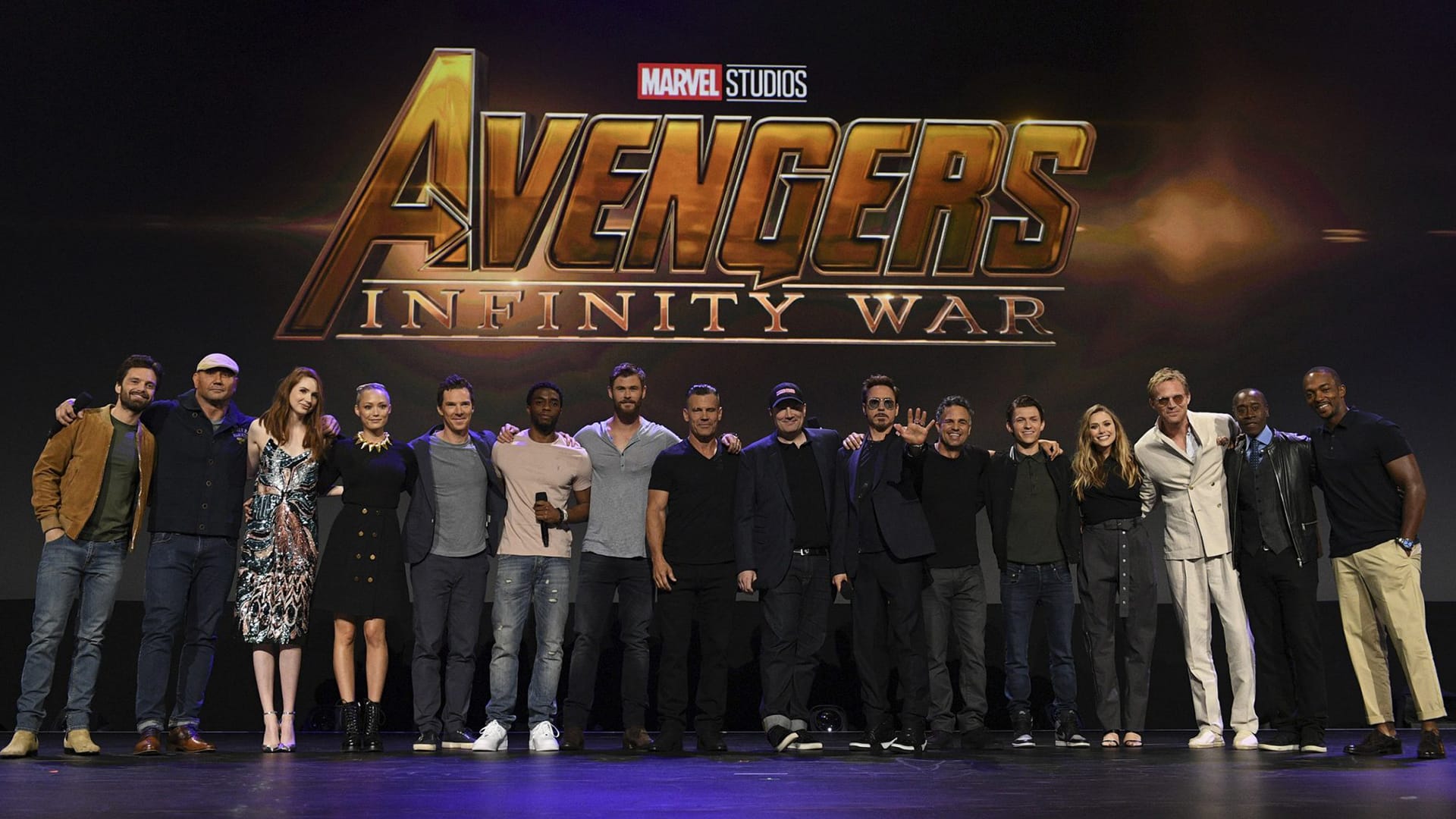 The cast of the Avengers Infinity War includes Robert Downey Jr (Iron Man), Chris Evans (Captain America), Jeremy Renner (Clint Barton), Scarlett Johansson (Black Widow), Chris Hemsworth (Thor), Tom Hiddleston (Loki), Mark Ruffalo (The Hulk), Benedict Cumberbatch (Doctor Strange), Chris Pratt (Star Lord), Tom Holland (Spider-Man),Chadwick Boseman (Black Panther), Dave Bautista (Drax), Vin Diesel (Groot), Bradley Cooper (Rocket Raccoon), Elizabeth Olsen (Scarlet Witch), Paul Bethany (Vision), Sebastian Stan (Winter Solder), Zoe Saldana (Gamora), Josh Brolin (Thanos) and others.
Avengers Infinity War to arrive in theaters on May 4, 2018, in US market whereas a week earlier in India and other international markets. CHEERS!
Don't Miss: 12 Most Anticipated Non-Superhero Movies Coming In 2018