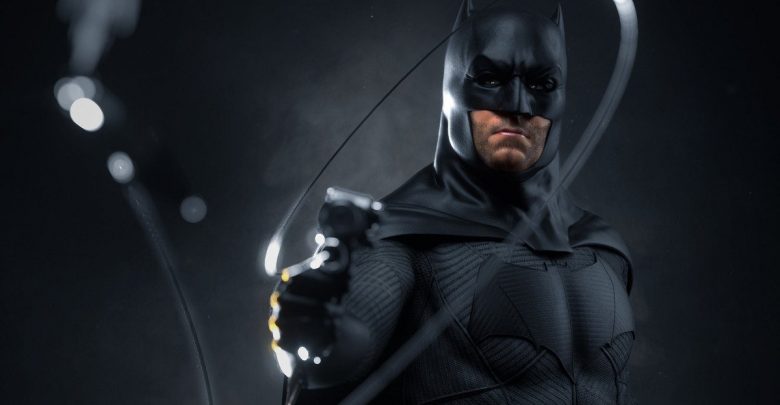 We have reached to the final lap of Justice League marketing campaign and promotion and there are still many questions that fans want to ask. Unfortunately, due to personal tragedy, Zack Snyder had to leave the project midway, and Joss Whedon (The Avengers) had to come onboard to take the superhero movie to its logical conclusion.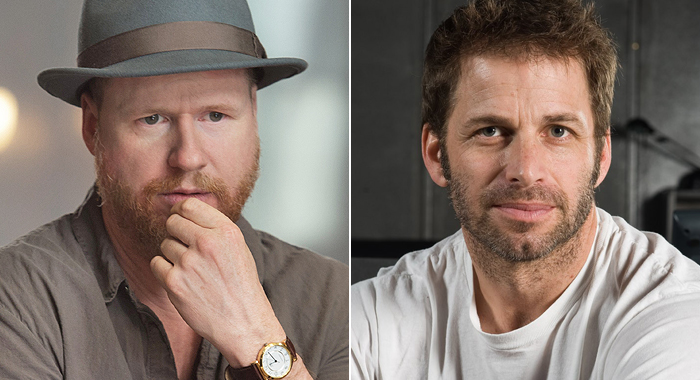 For a month now, there were reports of massive reshoots by Joss Whedon and the studio has infused additional $25 million into the project, and now it's a whole lot better. The previous version was replete with inconsistencies and Joss Whedon took the knife to the script and completely changed the tone of the movie. The minor cuts turned into marathon shoots.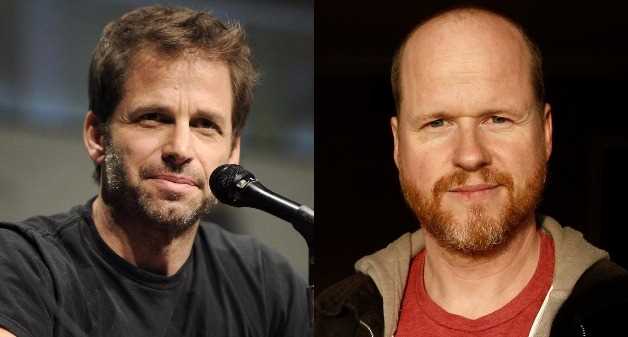 Ben Affleck recently said that Justice League "is the product of two different directors". But according to credible sources, there are new elements being introduced by Whedon but the vision of Zack Snyder has not been changed. It's learned that much of the reshoots are concerned with how Ray Fisher's character Cyborg would appear in the movie.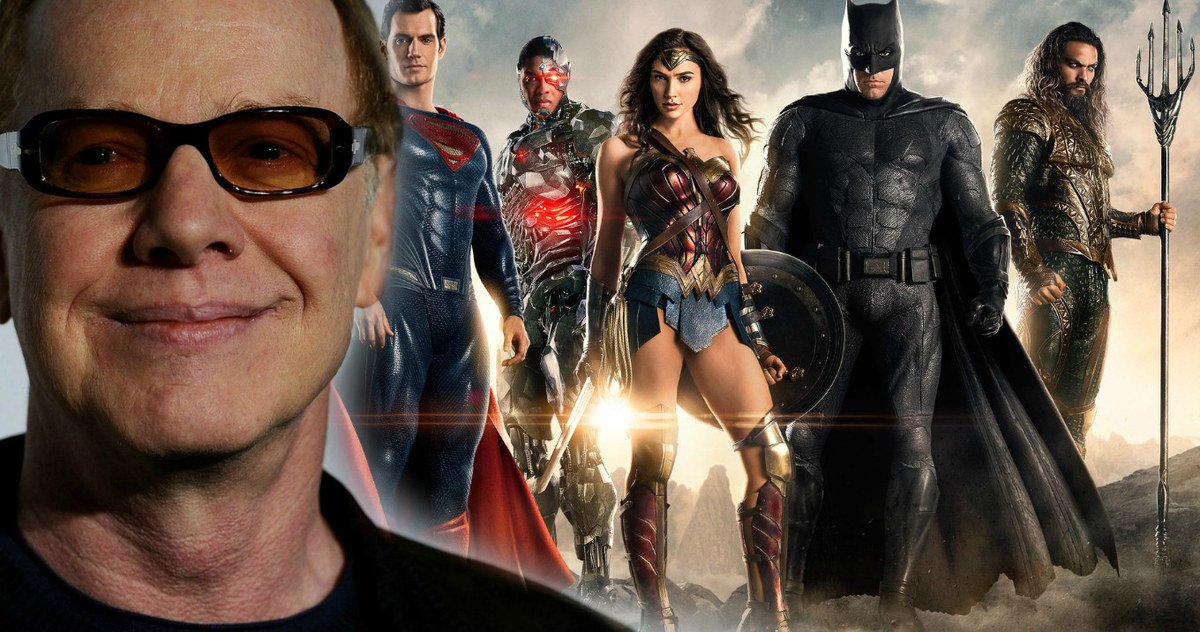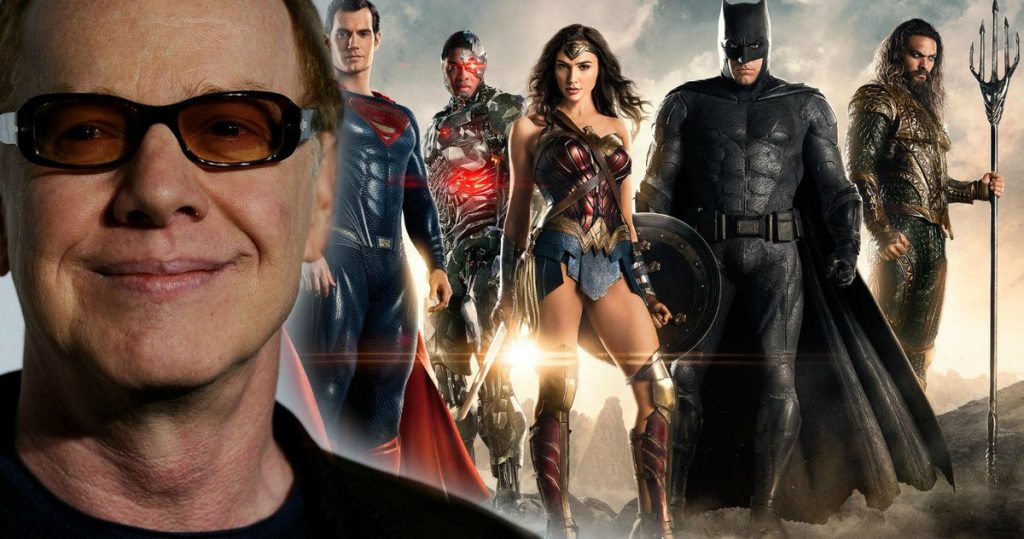 Recently, Danny Elfman confirmed that he will bring back his classic Batman theme for the Justice League. The DC fans got a nerdgasm and world really stopped moving for them for some time when Danny announced this. He was the man who conceived score for Tim Burton's version of Batman in 1989. He is one of the masterful music directors that Hollywood has produced over the last 30 years, probably matched by John Williams score for Superman. The idea of a 28-year-old theme returning is pretty exciting. This is not the first time it has happened as John Williams score also returned in Superman Returns.
[adinserter ="Block 3"]
Hans Zimmer collaborated with Nolan for the Batman trilogy, while Elfman praised him for his great work but he argued that Hans never really made a definitive Batman theme. He said: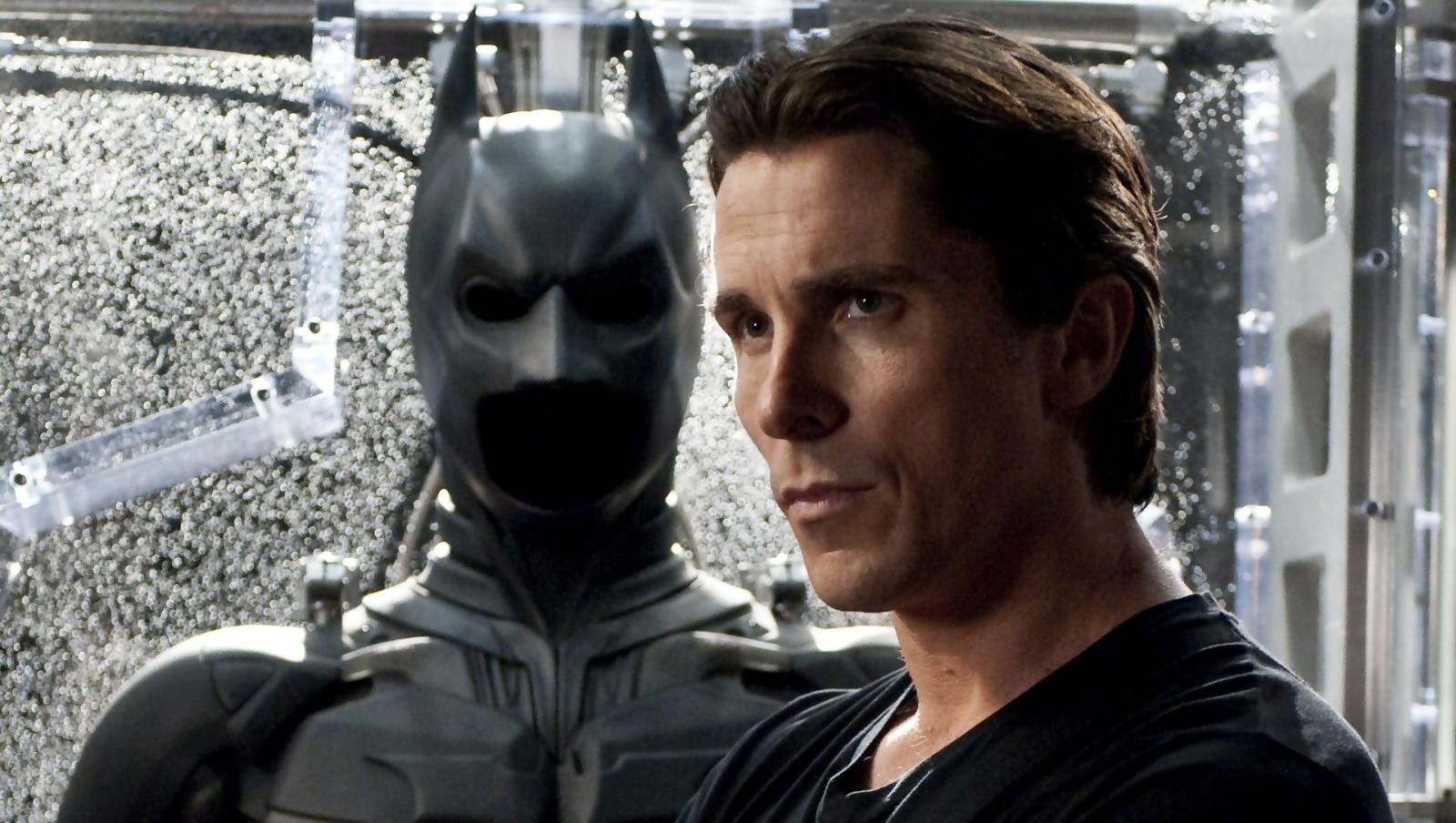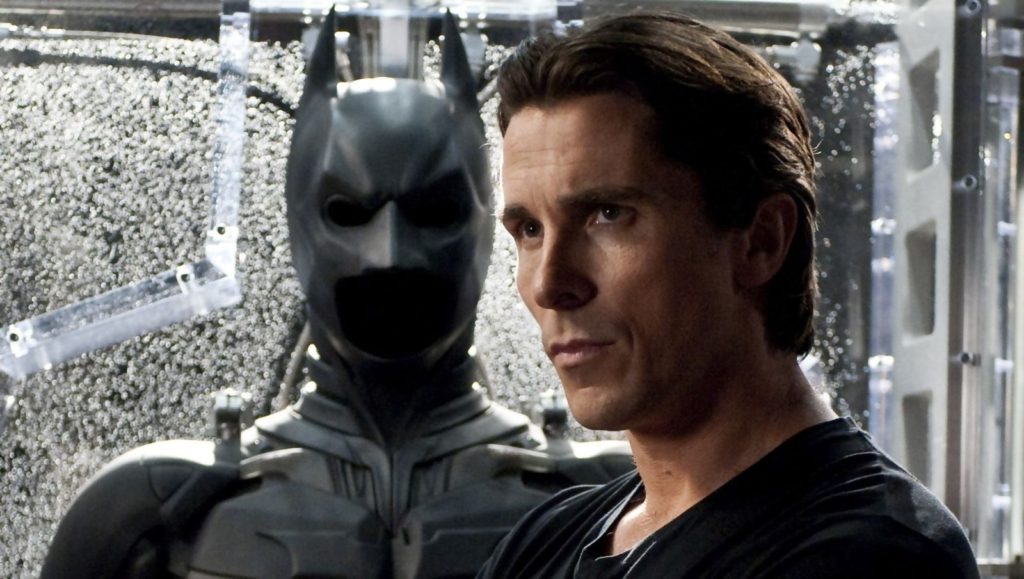 "Hans has done something wonderful, driven with rhythm and so on, but there has only been one theme and it is the Batman theme… Yes, I used the theme that Hans composed for Wonder Woman, the one that he wrote originally and used a bit – maybe – from John Williams to Superman, just maybe, we'll have to see it."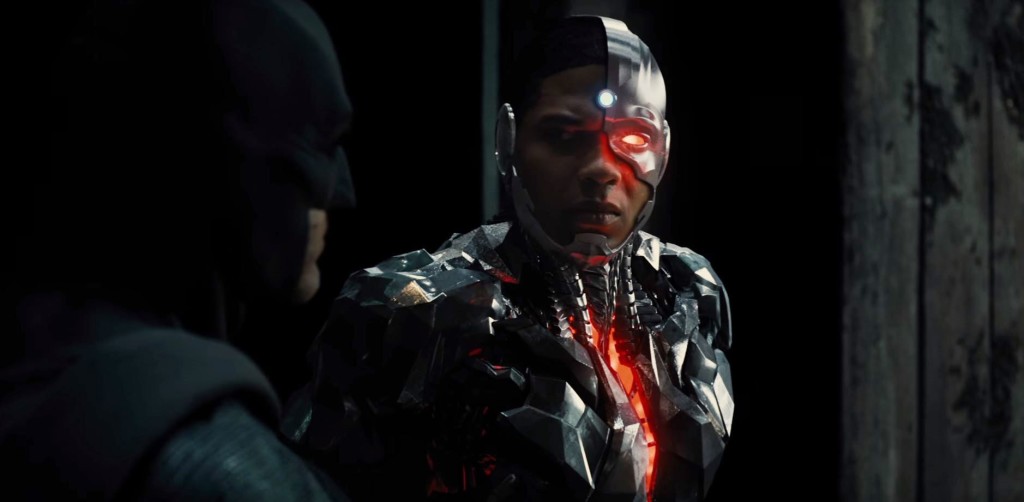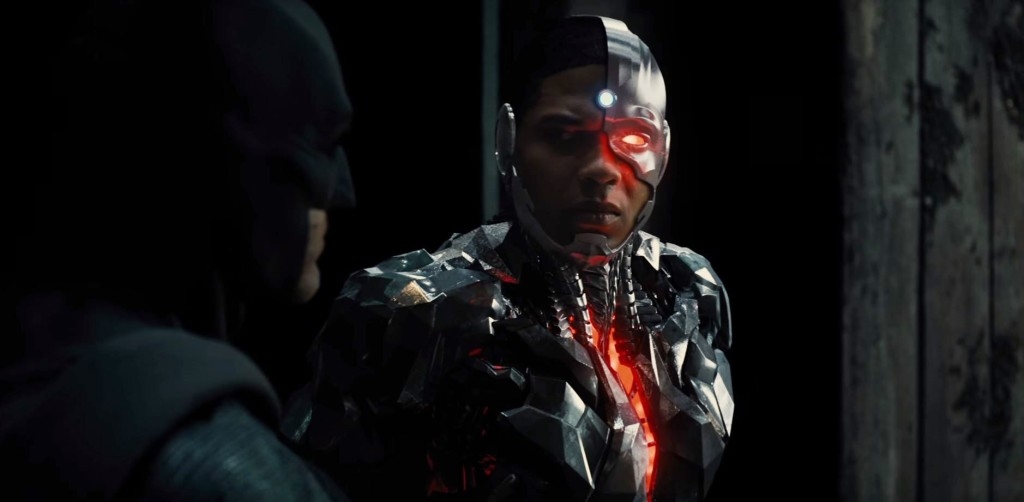 The latest issue of Total Film Magazine had a cover story on Justice League and the magazine described the movie as a direct sequel to Batman v Superman: Dawn of Justice. Here's what they said:
[adinserter ="Block 15"]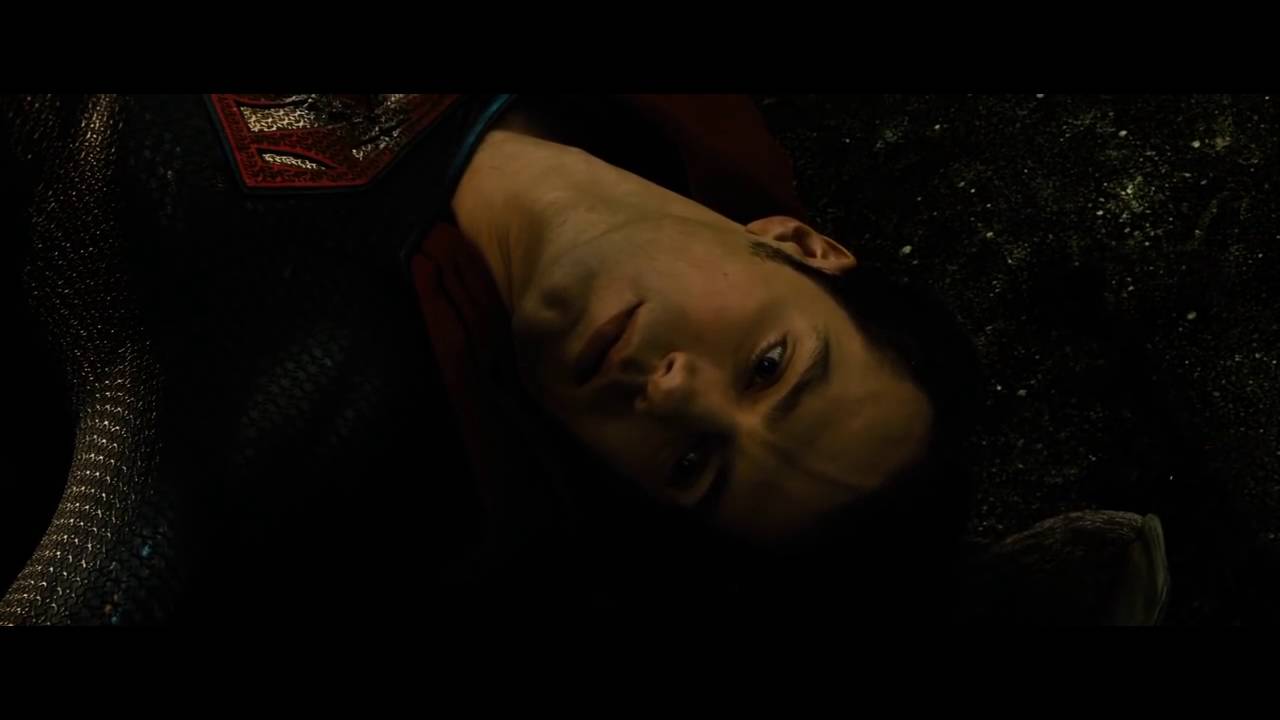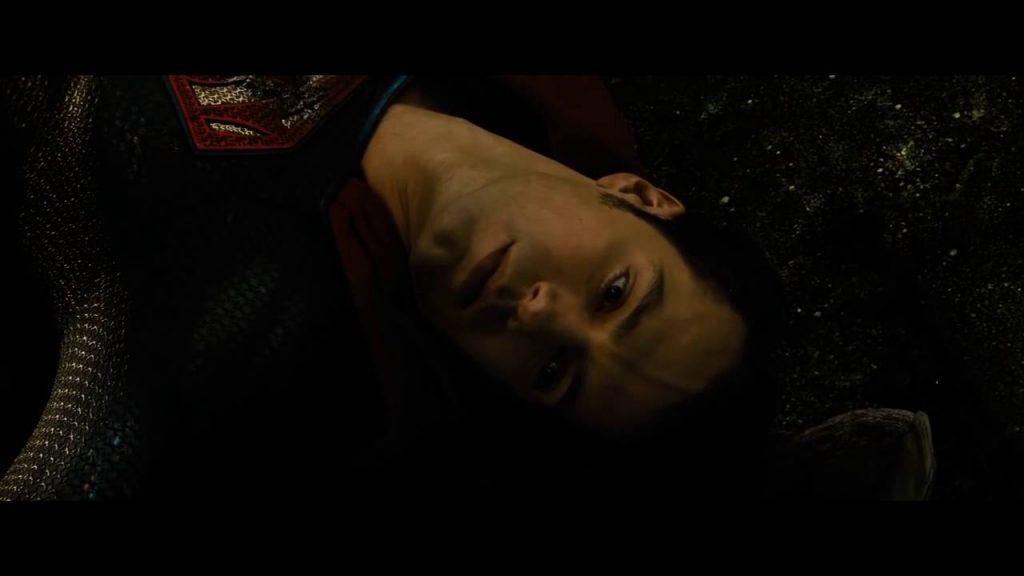 "Superman in the grave after sacrificing himself during the battle against Doomsday. Batman and Wonder Woman are gathered in mourning before Steppenwolf makes himself known, leaving the duo to team up with other enhanced heroes."
In the new trailer which is probably the last one featuring the entire Justice League kicking parademons' ass and it's just insanely awesome. The trailer began on a very somber note but soon entered into high-octane action arena as David Bowie's "Heroes" tug heartstrings. But amidst all this, we saw the most devastating and terrifying power of Steppenwolf who is the big villain of the movie.
Well, he can apparently turn different life-forms into parademons as one of the warriors transformed into an evil being. From General Zod in Man of Steel to Ares in Wonder Woman, we have not seen anything like this. He is like Night King who can convert fallen men into white walkers. Don't worry if the movie follows the comic-book route, the Amazonians and Atlanteans will be able to repel Steppenwolf to be able to add thousands of parademons to his army. But humans will face the most number of casualties as they will be soft targets for Steppenwolf to recruit. Moreover, the Man of Steel is dead and could be resurrected in the later half of the movie.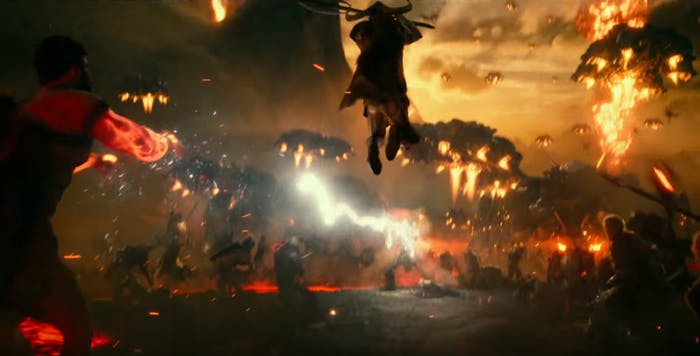 Zack Snyder spoke about the ancient prologue of Justice League where empires of Earth join forces to resist Steppenwolf and Apokolips. It seems that Justice League may add more to the overall narrative of DC movie universe. In the new promos and TV spots, the battle between Earth and Apokolips, where Wonder Woman's aunt can be seen slaughtering parademons but also her father Zeus himself may appear in the movie. It is possible that we may see massive battle scenes including armies of mankind, Apokolips, the Amazons, the Atlanteans fighting for land and honor. The biggest question is given the run-time of Justice League, should it even consider bringing old gods into the narrative as Justice League itself is outlandish enough.

The Slashfilm's podcast claims that Joss Whedon had fundamentally altered the ending of the movie. The character of Cyborg will be fundamentally different in the Justice League movie from what we know of him since the days of Teen Titan. Recently, Ray Fisher appeared at AsiaPOP Comic-Con in Manila, nobody was interested to know more about the film he was promoting i.e The Astronaut Wives Club. He spoke about Justice League and told ComicBook.com that this will be Cyborg of a new era. Here's what he said:
"He's a very real and grounded character and that's something I found very interesting to bring to the table. I love the cartoon, but this is a different Cyborg, for a new era."
An entire generation of viewers grew up watching Teen Titan animation series where Cyborg appeared and voiced by Khary Payton (The Walking Dead). He feels this is something very different he is doing. He said:
"I was a huge fan of that Cyborg growing up as a kid because that was when the original cartoon show was on, and Khary Payton is a master at what he does."
According to Peter Sciretta, the movie will no longer end on a cliff-hanger, roll back parts related to the arrival of Dark Seid on Earth. Further, it may have a flashback scene of Robin Wright's character General Antiope from Wonder Woman. He explained:
[adinserter ="Block 1"]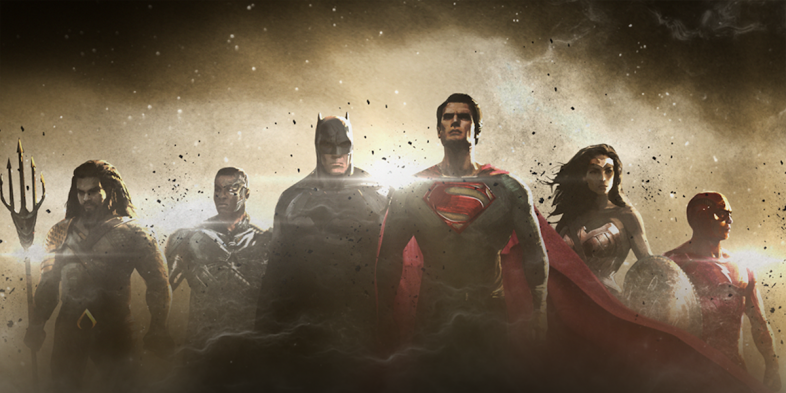 "The original ending of the movie from what I understand was that he was kind of playing the Silver Surfer role and Darkseid playing kind of the Galactus role, and the ending of the movie was a cliffhanger and Justice League 2 was going to be Justice League vs. Darkseid. Darkest arrives at Earth. It was kind of like this down, dirty ending and from what I understand that has been completely removed. The ending ends the movie like a movie and it doesn't leave a cliffhanger now. They did a reshoot with Robin Wright from Wonder Woman and that's gonna be a flashback explaining who Steppenwolf is and he's now the big bad of this movie whereas Darkseid was this looming threat who won't come."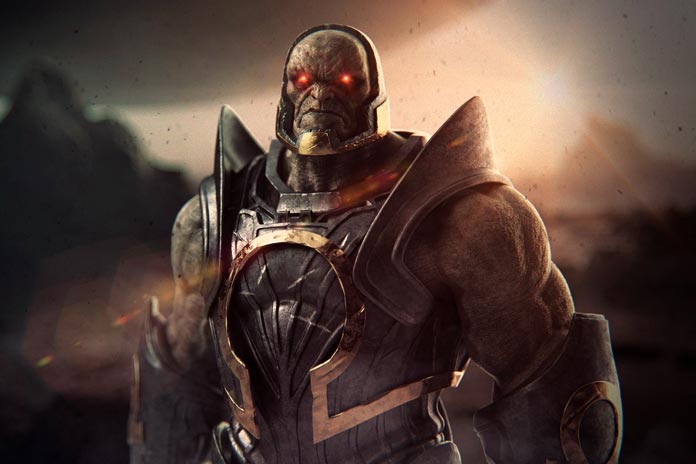 From the excerpt above, it seems that Dark Seid is taking a backseat in Justice League and Steppenwolf is the main villain which makes a lot of sense. There will be foreshadowing of the larger threat but he would appear in Justice League Part 2.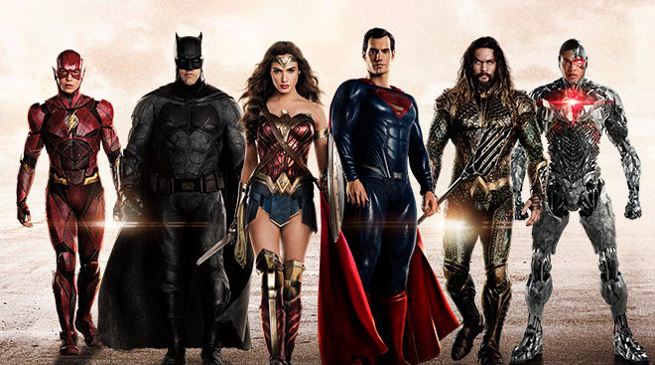 At the end of the Batman v Superman, the Man of Steel was dead, while Batman and Wonder Woman had begun to assemble the Justice League, an elite team of superheroes to fight a supervillain Steppenwolf who has been awakened in the wake of events. The Steppenwolf is basically the military general of Darkseid who have sent parademons to interrogate/kidnap Batman and Earth's scientists to retrieve Apokoliptian Motherbox which is the most powerful object in the realm.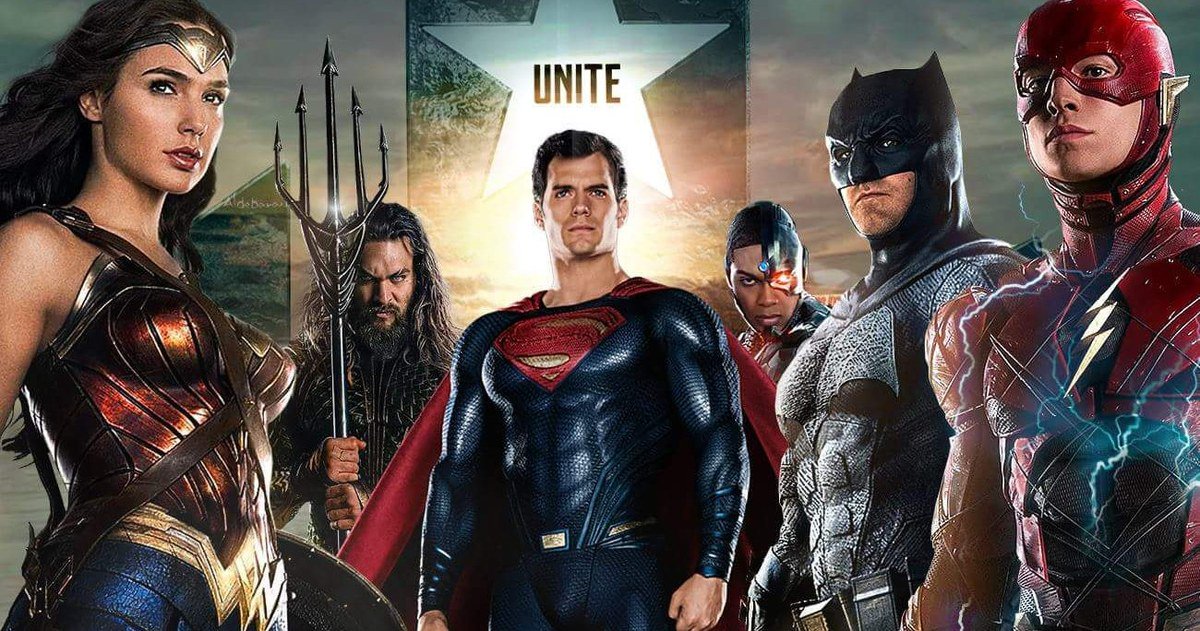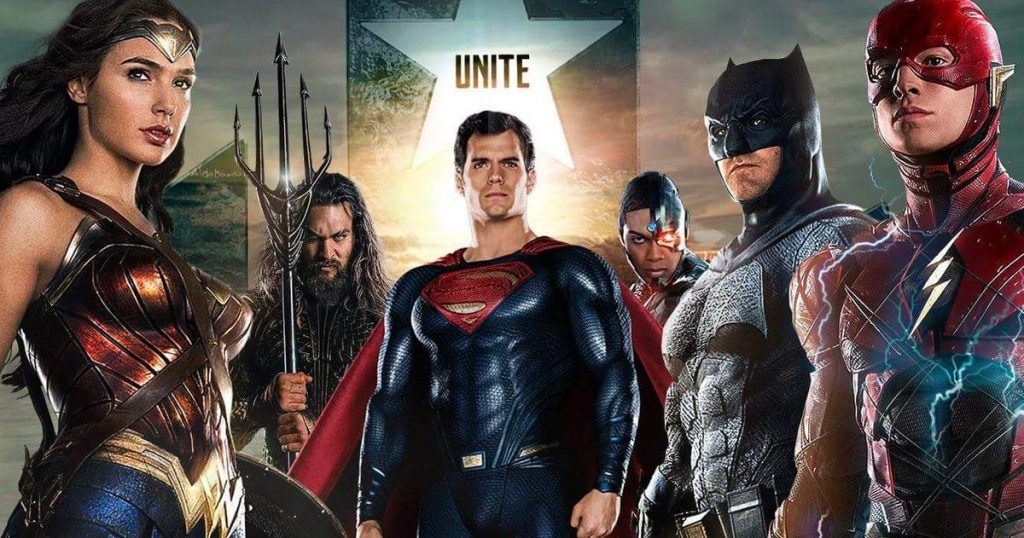 The Justice League movie has a strong ensemble cast including Batman (Ben Affleck), Superman (Henry Cavill), Wonder-woman (Gal Gadot), Aquaman (Jason Mamoa), The Flash (Ezra Miller) and Cyborg (Ray Fisher). The movie is directed by Zack Snyder and written by Chris Terrio based on the characters of DC comics. The story of Justice League will follow the events of Batman v Superman: Dawn of Justice and mark the Phase 1 of DC Cinematic Universe. The movie will assemble the greatest DC superheroes under one roof against a terrifying adversary Steppenwolf.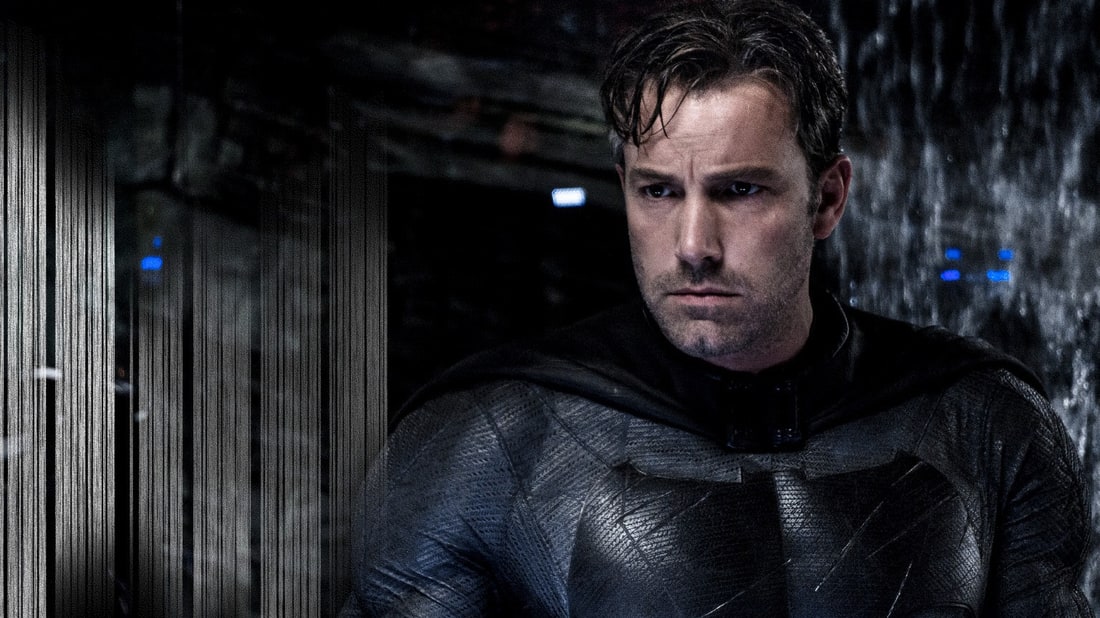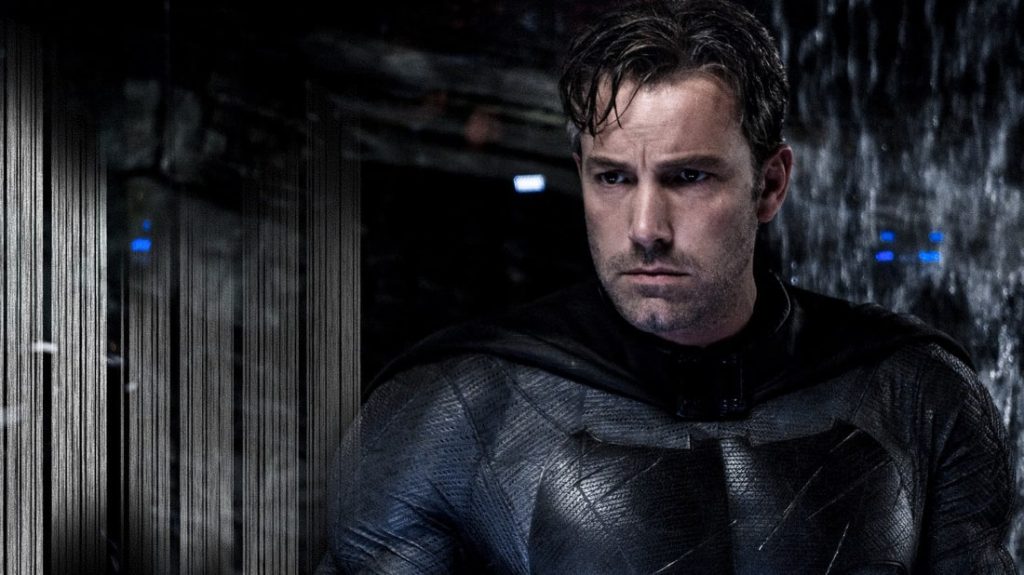 Till now, the center of attention has been Ben Affleck's Batman as he is responsible for putting together an elite team of superheroes to protect the planet from the ultimate destruction. This was also reflected in the first line of the old synopsis.
[adinserter ="Block 6"]
Here's the synopsis of JL:
"In Justice League, fueled by his restored faith in humanity and inspired by Superman's selfless act, Bruce Wayne enlists the help of his newfound ally, Diana Prince, to face an even greater enemy. Together, Batman and Wonder Woman work quickly to find and recruit a team of meta-humans to stand against this newly awakened threat. But despite the formation of this unprecedented league of heroes—Batman, Wonder Woman, Aquaman, Cyborg and The Flash—it may already be too late to save the planet from an assault of catastrophic proportions".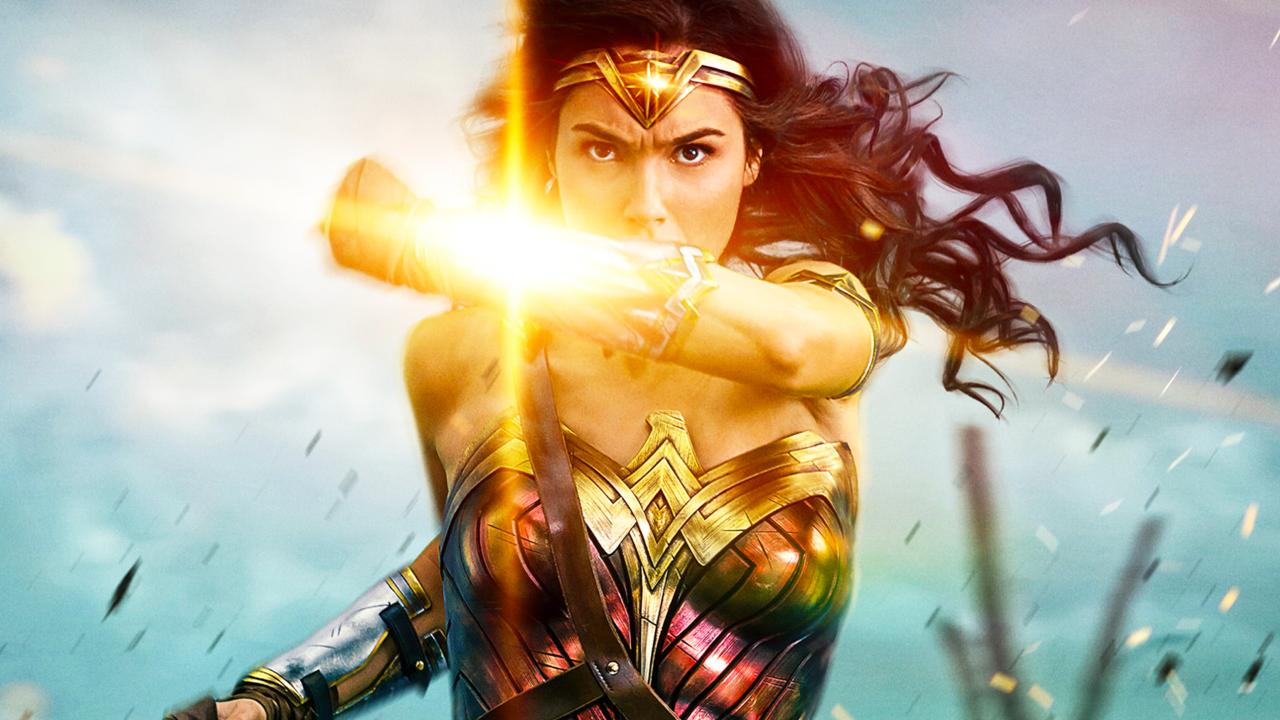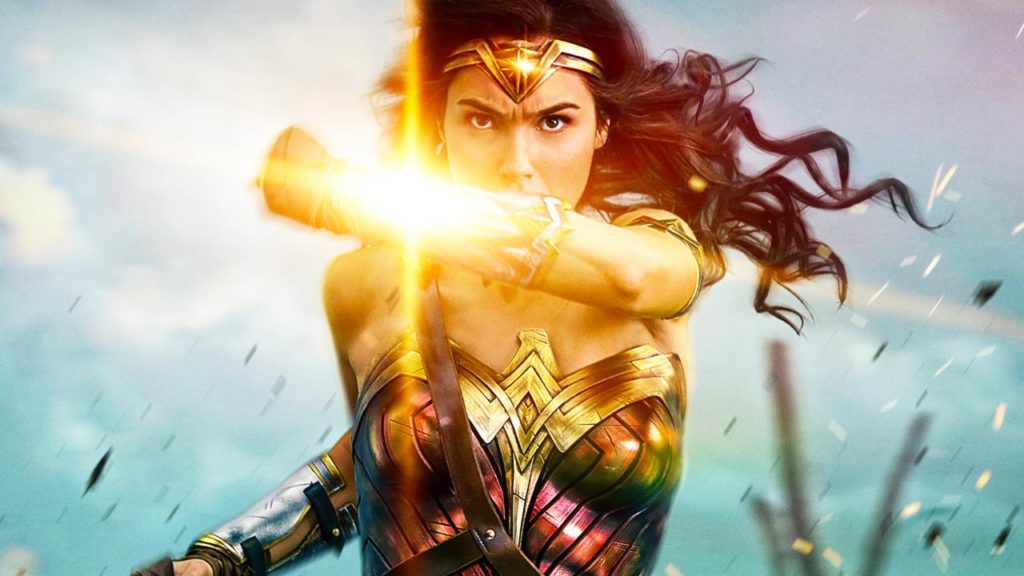 But in the new synopsis, the role of Wonder Woman is shown to be prime. Here's the new official synopsis:
[adinserter ="Block 9"]
"Once again, Wonder Woman must demonstrate her ability as a fierce warrior. Facing a great enemy, she and Batman join forces to recruit a group of meta-humans to stand against this newly awakened threat. Having formed an unprecedented League of heroes, they set out to save the planet from an assault of catastrophic proportions."
All the DC fans are looking forward to an exciting fun-filled Justice League movie to be released on November 17, 2017. CHEERS!
Don't Miss: 15 Actors Who Have Played Multiple Roles In Superhero Movies And Shows