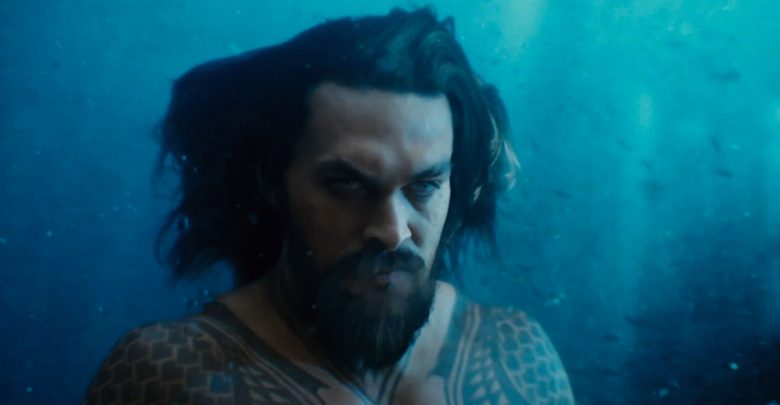 The upcoming DCEU, Justice League will be the grandest DC extravaganza on the big screen. The DC fans are pumped and totally game to see their favorite superheroes beat the shit out of Steppenwolf. But this is not the only movie that DC fans are excited about, there is James Wan highly anticipated Aquaman which will release in 2018. The movie will deal with the origins of Arthur Curry and the subsequent transformation of a regular guy into a hero commanding respect of both humans and Atlanteans.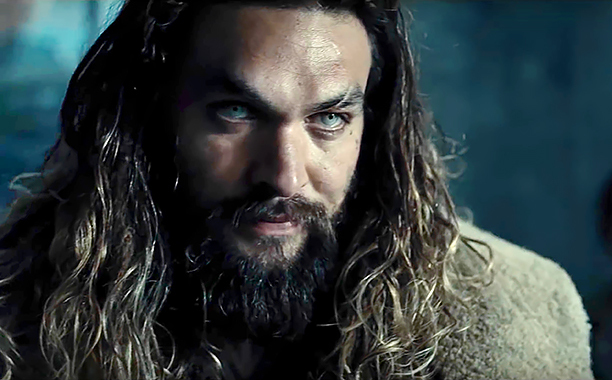 Aquaman is a classic DC Superhero who is also the founding member of Justice League. He is the King of Atlantis who possess telepathic powers. He has the ability to command all sea life and has mighty strength and speed. He can survive on land and under the depths of oceans with extreme temperatures. In DC Cinematic universe, the character of Aquaman is played by Jason Momoa (Khal Drogo, Game of Thrones). He was briefly introduced in Batman v Superman: Dawn of Justice and is going to make an official debut in Justice League followed by a solo movie.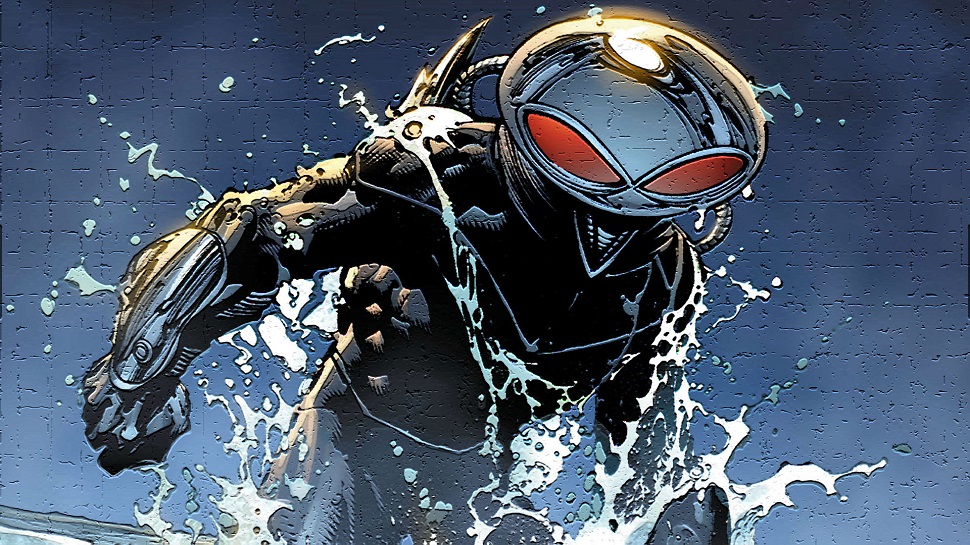 The big villain of the movie is Black Manta to be played by Yahya Abdul-Mateen. He first appeared in Aquaman #35 in 1967, he was a treasure hunter whose mission was to collect a sample of Aquaman's blood. In the process, a bloody battle ensued which led to the death of Aquaman's father. He hunted down Black Manta who developed a special suit to fight in the sea, but Aquaman accidentally killed Black Manta's father. Since then they are arch enemies of each other.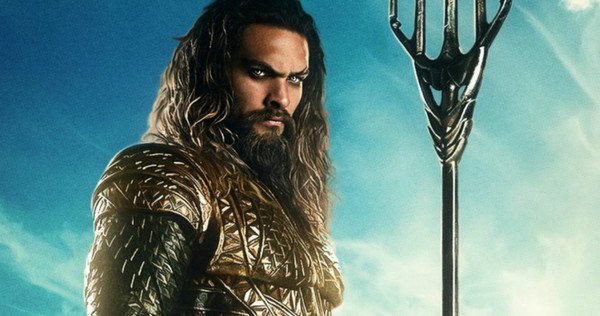 The movie has been under production for quite some time now, currently shooting in Australia. James Wan, the director of the movie, has said that it will be a "coming of age" story which would also touch upon 1980's classic romance elements much like "Romancing the Stone". Till now a lot of stuff related to the movie was kept under wraps but not anymore as Jason Momoa revealed significant parts of it.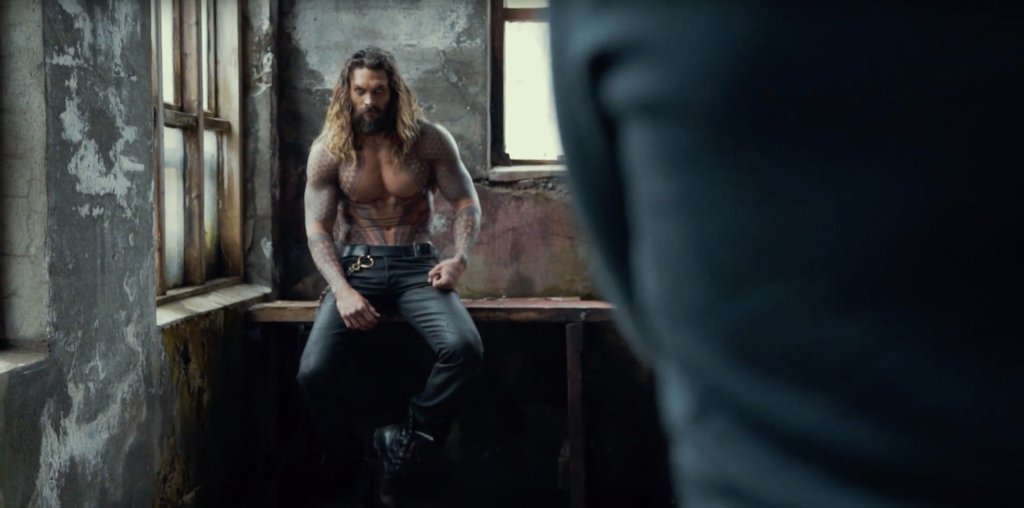 In an interview with ComicBook.com, Jason Momoa spoke at length about the plot of Aquaman. Here's what he said:
"You're going to see this ocean world, which we just pollute, and how do these people feel underwater with what the land does to the ocean. And this war that is going to come between the two, and I'm the only one that can link the two. He has to do it. He doesn't want to do it. Surpassing Justice League, this moment in time is his call to become king. The only thing that can save Atlantis is me fighting my own brother. There's a big battle, and there's an epic fight".
His comments indicate that the film is going to be a loose adaptation of Geoff Johns' "Throne of Atlantis" which is actually an extension of Justice League: Origins storyline. It makes total sense as the upcoming Justice League movie is also inspired from Justice League: Origins comic.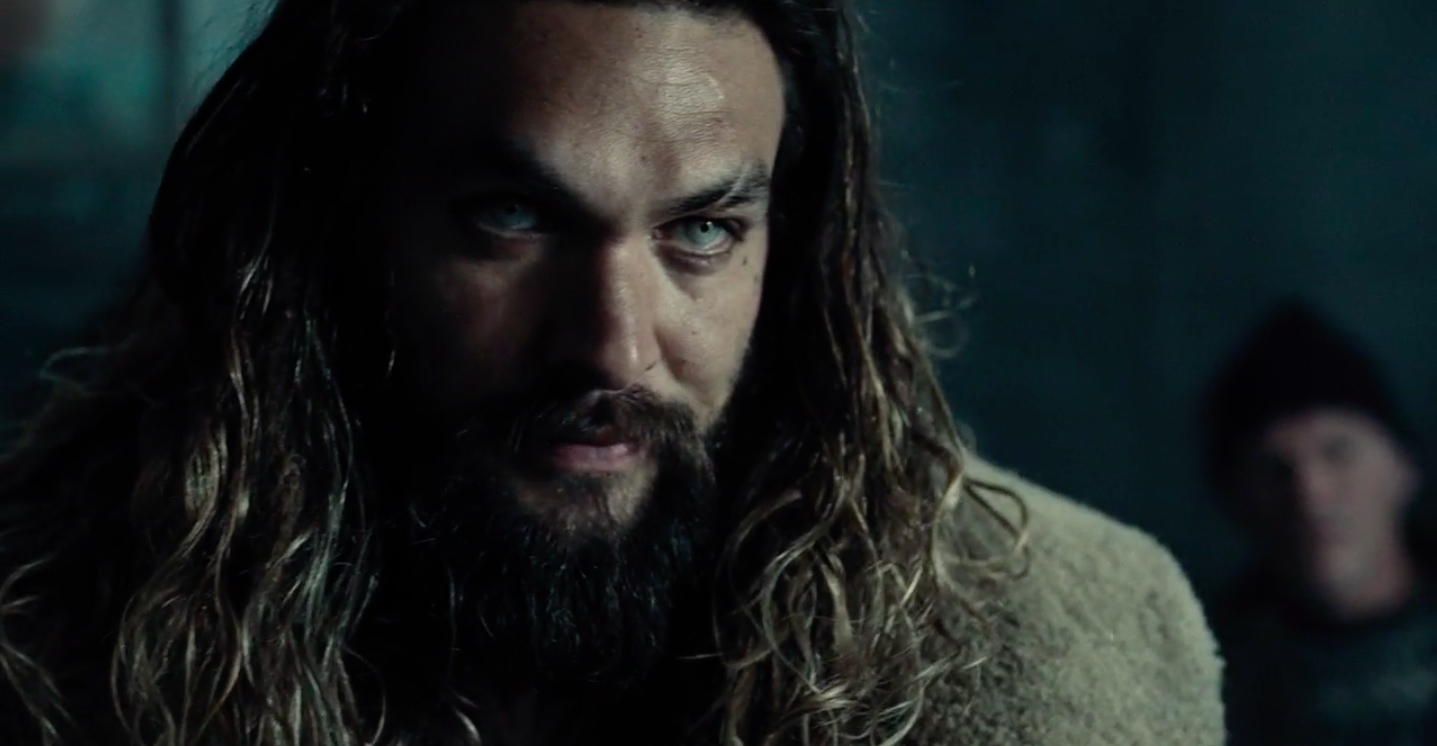 According to Momoa, there will be a lot of flashbacks showing Arthur in different phases of his life. In Man of Steel and Wonder Woman, the movie featured younger versions of the protagonists and Aquaman intends to continue with the trend. He drew parallels between Aquaman and Star Wars. Here's what he said:
"It's also a big road movie, because we travel all over the world. It's got that Star Wars quality of gigantic ships and guys riding sharks. It's going to be this whole world you've never seen before. You're going to see him start as this guy who probably rides bikes, works on cars. You get to see him this one way as kind of a dirty, dark, drunkard, and then turn into this regal king."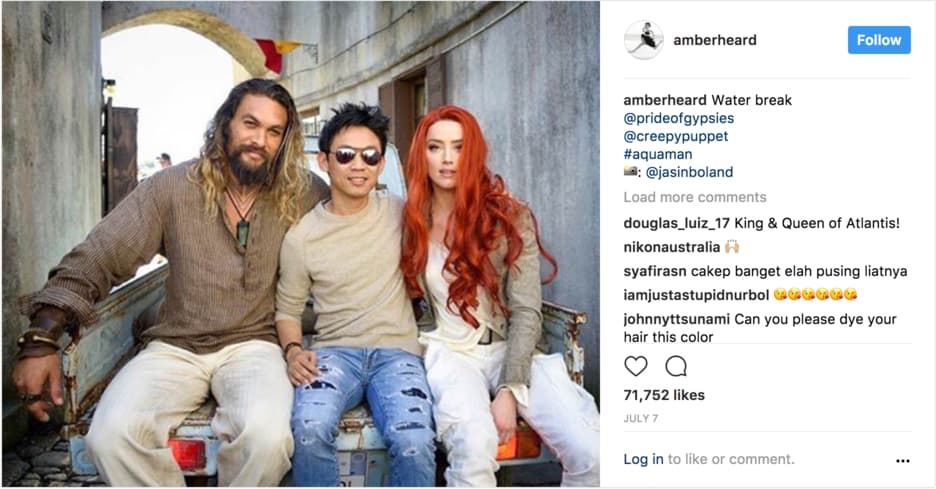 There have been selected glimpses and images coming out of the sets. The latest is from Amber Heard who is playing Mera (Queen of Atlantis) with Jason Momoa and director James Wan. Previously also she shared pictures of her in Mira's suit with a sneaky shot of her and Aquaman filming in an exotic location. Although, the set-pieces are guarded but it's hard to hide from the locals if you are using giant outdoor water tanks in a coastal town.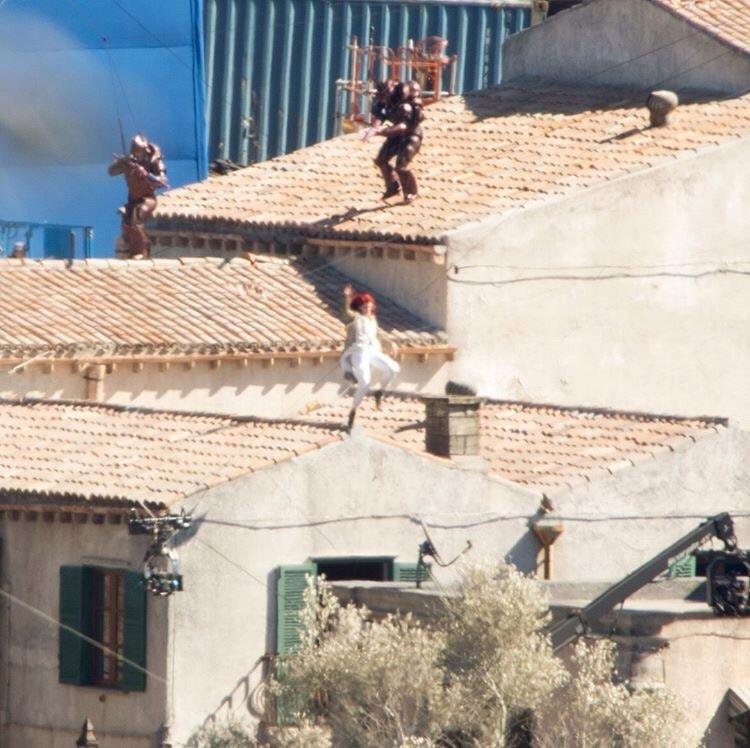 Recently, another photo was released online which has Amber Heard's character Mera running across rooftops. Although, the image is blurred but it's clear that it's really her due to the distinctive red hair. She seems to be chased by Atlantean soldiers but we don't know why. Fans can speculate all day and come out with new theories.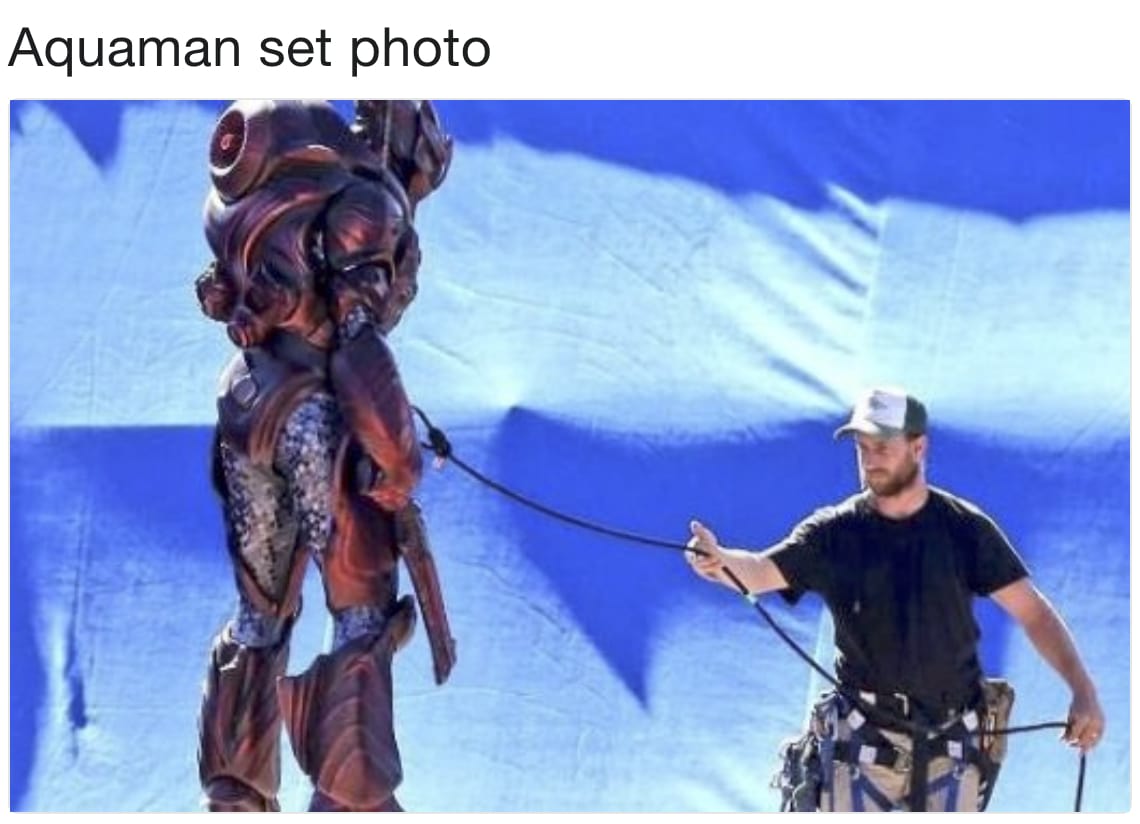 Another leak from the sets has been brought by 4eyedRaven's twitter which released Princess Mera picture and this time we got a better look at the suits of armor worn by men chasing her. It could belong to Atlanteans or Orm troops. The image of the suit are larger in size and it may also belong to Black Manta himself.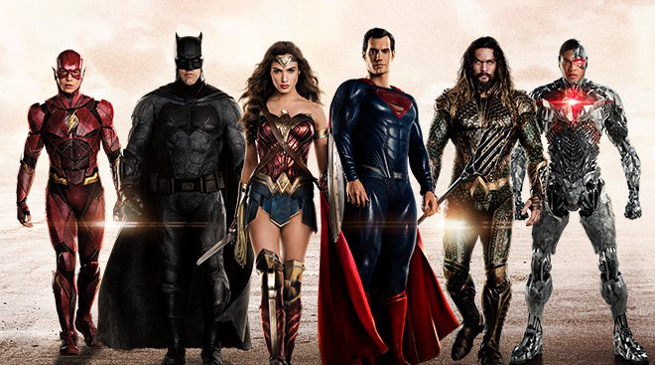 The leak from DCEUMX twitter has Jason Momoa's character Arthur Curry or his stunt double carrying out a dangerous stunt where he is tossed through the window into the metal railing on the balcony as the glass got smashed to pieces. The other two photos show the red underwater armor used by the villains who were chasing Queen Mera in previous photos. We are yet to have more information about the armor. The last photo gives first look of Arthur Curry's household.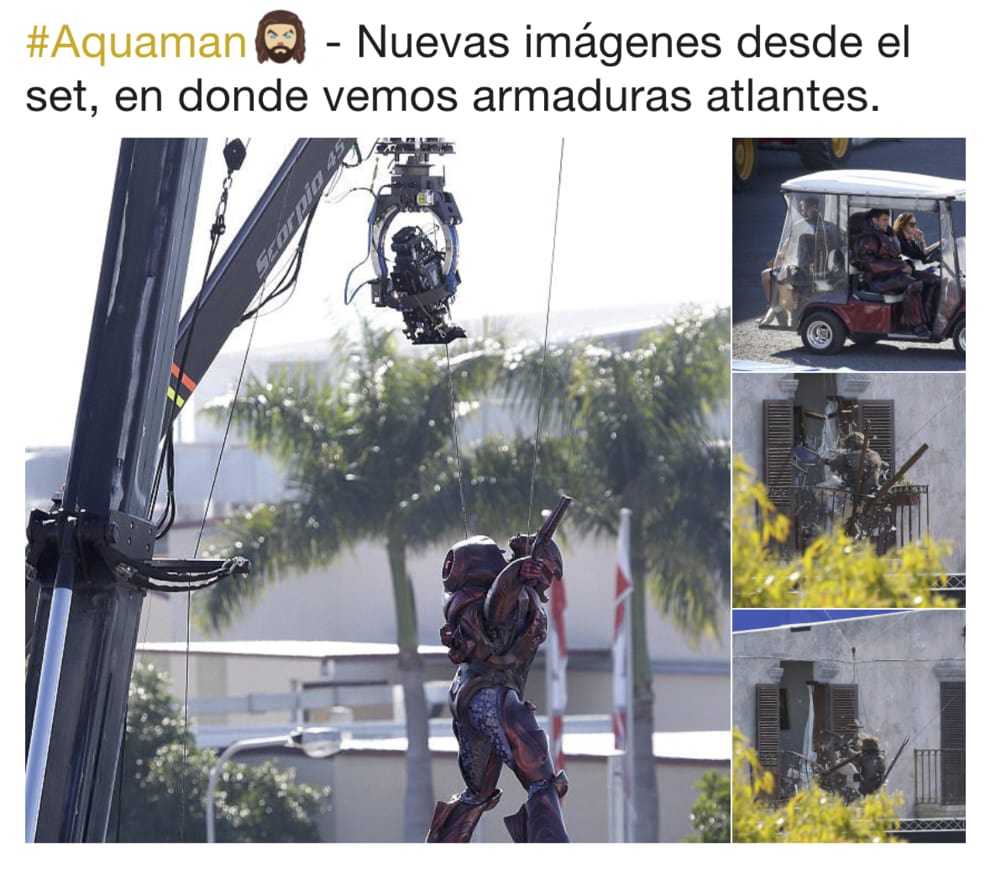 Many local news channels have posted pictures of tanks used on the set. But the more fabulous pictures are of Jason Mamoa himself having the time of his life. According to News.com report, Mamoa can be seen with fish-scale tattoos, several buildings are prepared to shoot Curry family flashbacks featuring his brother Thomas Curry played by Temuera Morrison (another Australian actor). The set images are also indicative of the huge budget estimated to be over $160 million.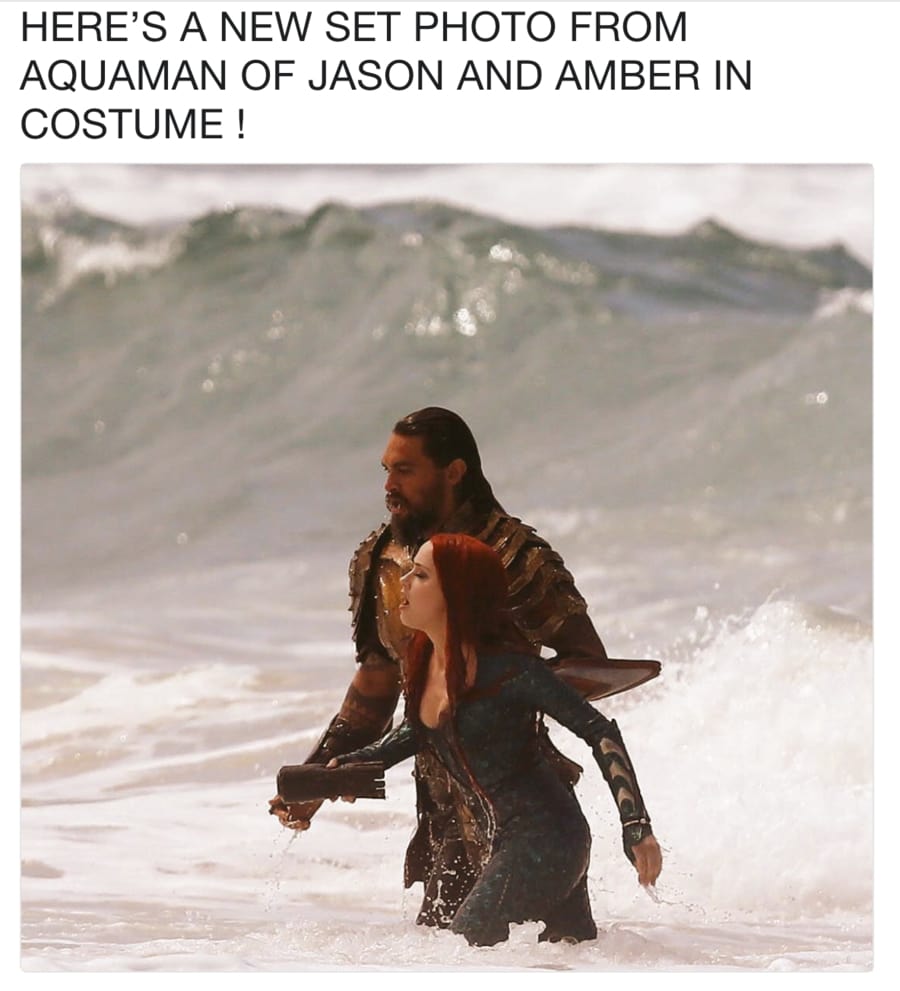 Well, it remains to be seen if the movie lives up to the massive hype. The Aquaman solo movie is slated to release in December 2018. Hopefully, Jason Momoa and Amber Heard will give us brilliant performances and help create Aquaman franchise.
Jason Momoa as Aquaman will be next seen in Justice League which hits theatres on November 17, 2017. The new image released by Total Film forum from Justice League has Jason Momoa aka Aquaman swimming underwater.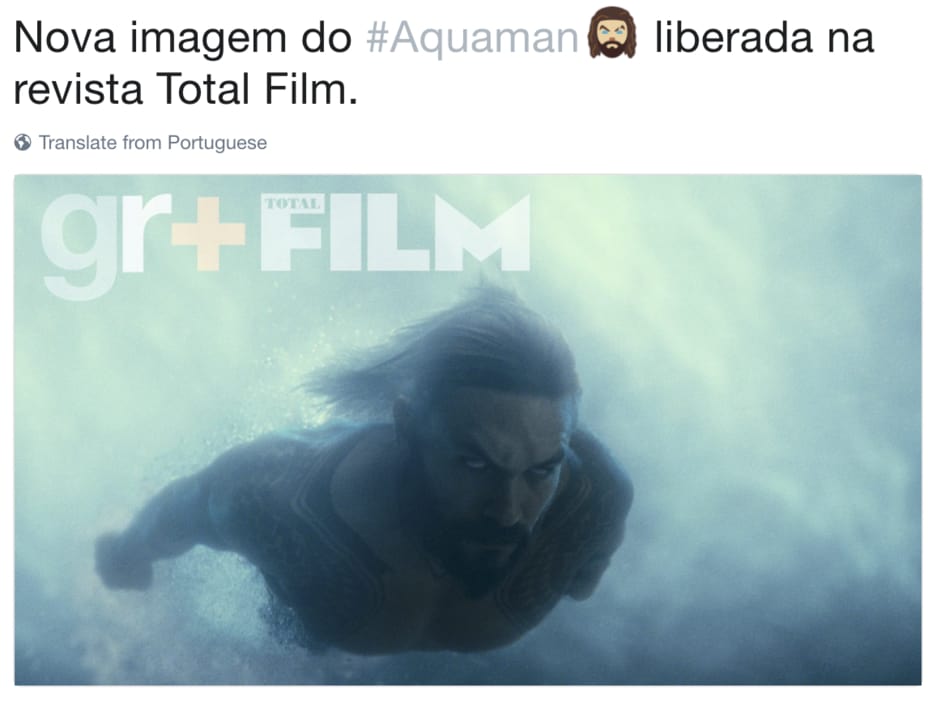 Here's the synopsis of JL:
"In Justice League, fueled by his restored faith in humanity and inspired by Superman's selfless act, Bruce Wayne enlists the help of his newfound ally, Diana Prince, to face an even greater enemy. Together, Batman and Wonder Woman work quickly to find and recruit a team of meta-humans to stand against this newly awakened threat. But despite the formation of this unprecedented league of heroes—Batman, Wonder Woman, Aquaman, Cyborg and The Flash—it may already be too late to save the planet from an assault of catastrophic proportions".
 Don't Miss: Here's Why Spider-Man Homecoming 2 Could Be Funnier Than Thor Ragnarok