In 2015, we saw Ant-Man as an "average joe" Scott Lang who puts on a powerful suit that transformed him into a superhero. Unlike other Marvel superheroes, Ant-Man brought a lighter tone to the superhero's story, even intense scenes seemed reminiscent of comic-book sketches.
The sequel to the movie, Ant-Man and The Wasp which will be released a few months after Avengers Infinity War but before Avengers 4 seems to be along the same lines that we witnessed in the first film. The movie is set after the events of Captain America: Civil War and Scott Lang aka Ant-Man is trying to find a balance between his personal life and superhero life. Further, according to Peyton Reed, the upcoming movie will not be going for too much special effects or too many Avengers cameos.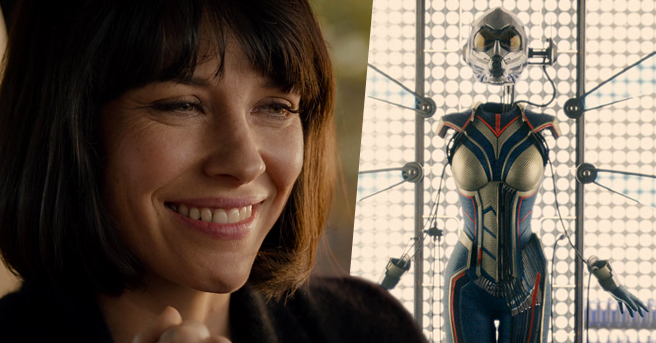 Evangeline Lilly aka The Wasp dropped an interesting hint regarding the direction in which the sequel will be moving. She compared the plot with season 4 of her hit TV series 'Lost'. Here's what she said:
"When I heard about Infinity War and the direction that they're heading, I did have this moment of realizing, oh, wow, there's a bit of a déjà vu for me with the Lost franchise. We are hitting that Lost Season 4 space where everything's about to shift, and you're about to lose the solid ground underneath you. And Ant-Man and the Wasp, of course, will play a part in that. Those characters are experts in the quantum realm}. In Ant-Man and the Wasp, they are trying everything in their power to safely enter the Quantum Realm and return back from it because they have evidence from the first film that Scott Lang was able to do that. If he can do it, why can't we? If we do succeed in Ant-Man and the Wasp, then that does open a whole entire new multi-verse to enter into and play around in. I'm not the story creator, so I can't tell you what they're going to do with that. But I definitely see the potential there."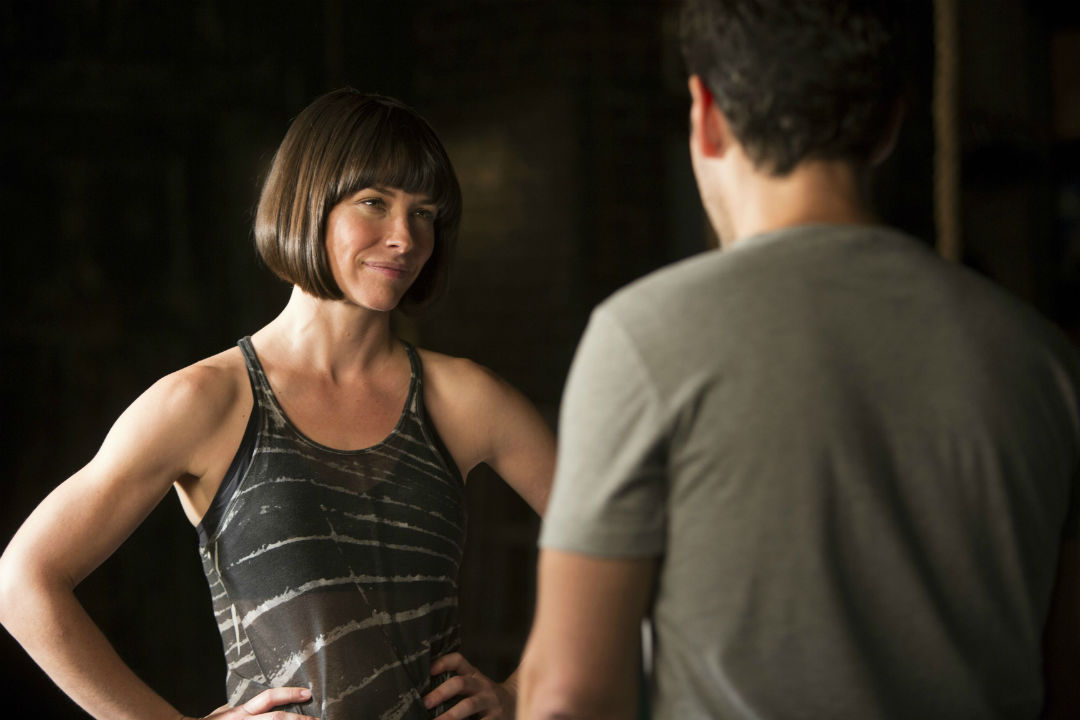 She is basically confirming that both Scott Lang and Hope Van Dyne will successfully travel in and out of the "Quantum realm". We know that we will see Quantum realm in Captain Marvel. The actress was asked about her experiences working with Kevin Feige, she had this to say: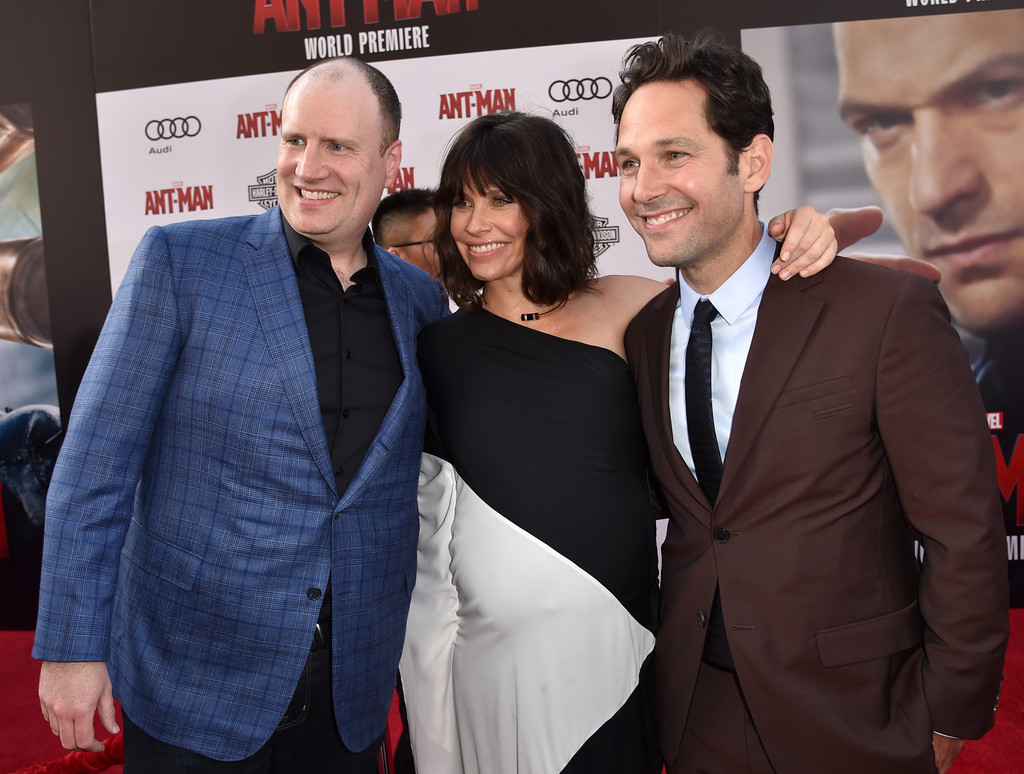 "Frankly, if it wasn't Kevin at the helm, I think I would be very, very nervous to be losing these pillars and the people who paved a way for characters like the Wasp. When he walked me through the general story arc of Infinity War, it dawned on me: oh, I understand now, we're moving into this new Phase. The color of that new Phase can be clearly seen emerging through Ant-Man, Guardians of the Galaxy, and Thor: Ragnarok. It's just a more colorful, more playful, heightened reality that we're going to enter."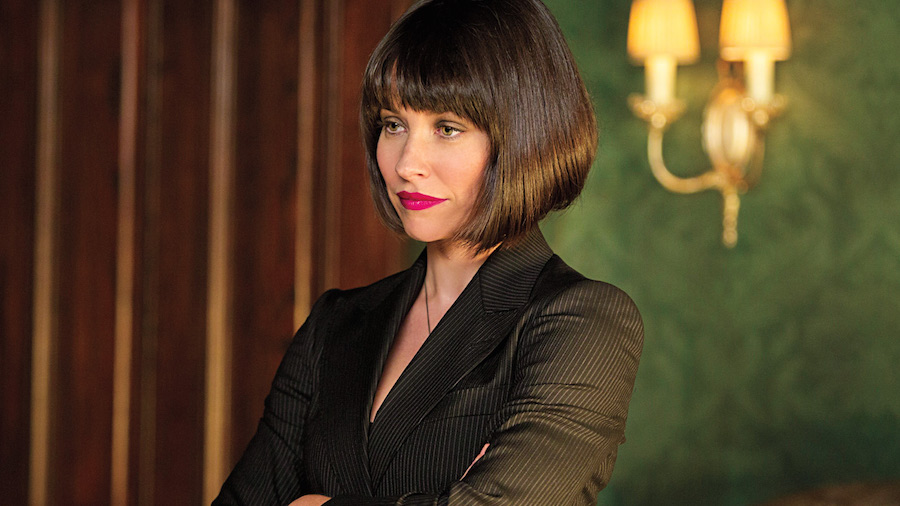 She further revealed that she is shooting both Ant-Man sequel and Avengers 4 side by side playing the same character. Here's what she said:
"I am shooting both but a lot less so than Paul. My character is a lot less prominent in Avengers than his is. I've only done one day on Avengers thus far, and then I do some more after I wrap on Ant-Man and the Wasp, but they will come back to back. I'm not sure if I'll be able to leave Atlanta before I start shooting the Avengers. I think I'm just stuck here until the New Year."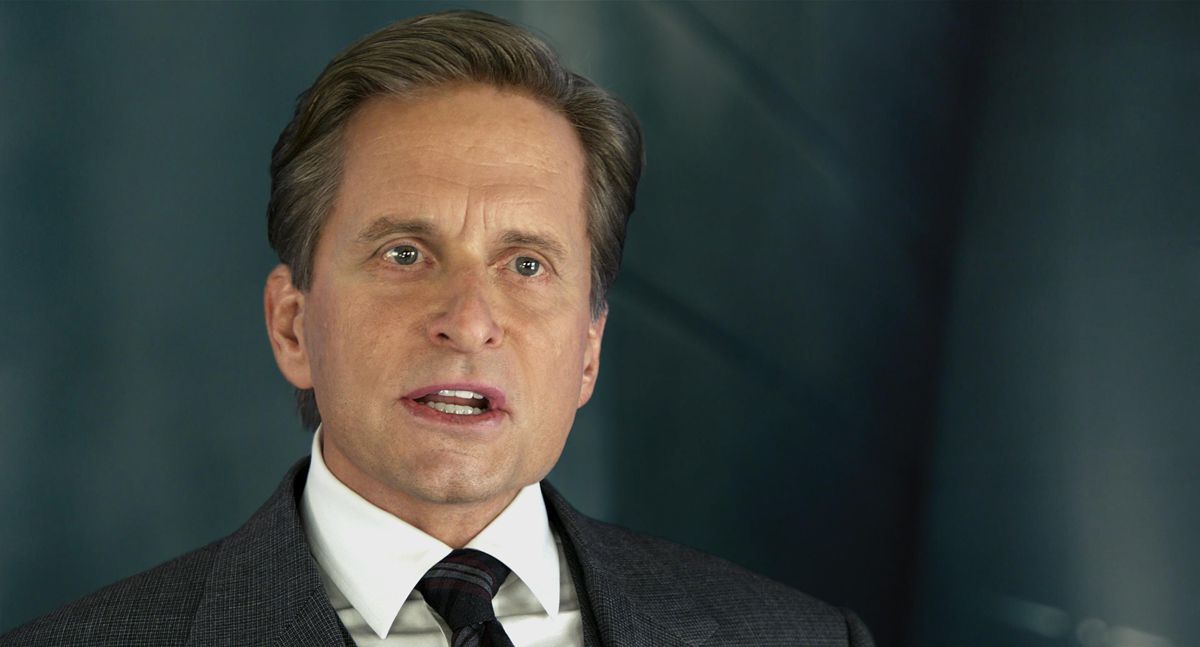 Recently, the new set images courtesy Daily Mail UK were released where we see both Michael Douglas and Michelle Pfeiffer (playing Janet Van Dyne) donning 80's ensembles. It is impossible to determine the flashback narrative but it will point to an important past event.
The de-aging technology has been used which Marvel studios have perfected over a period of time. Michael Douglas character Hank Pym is having motion capture dots on his face during filming.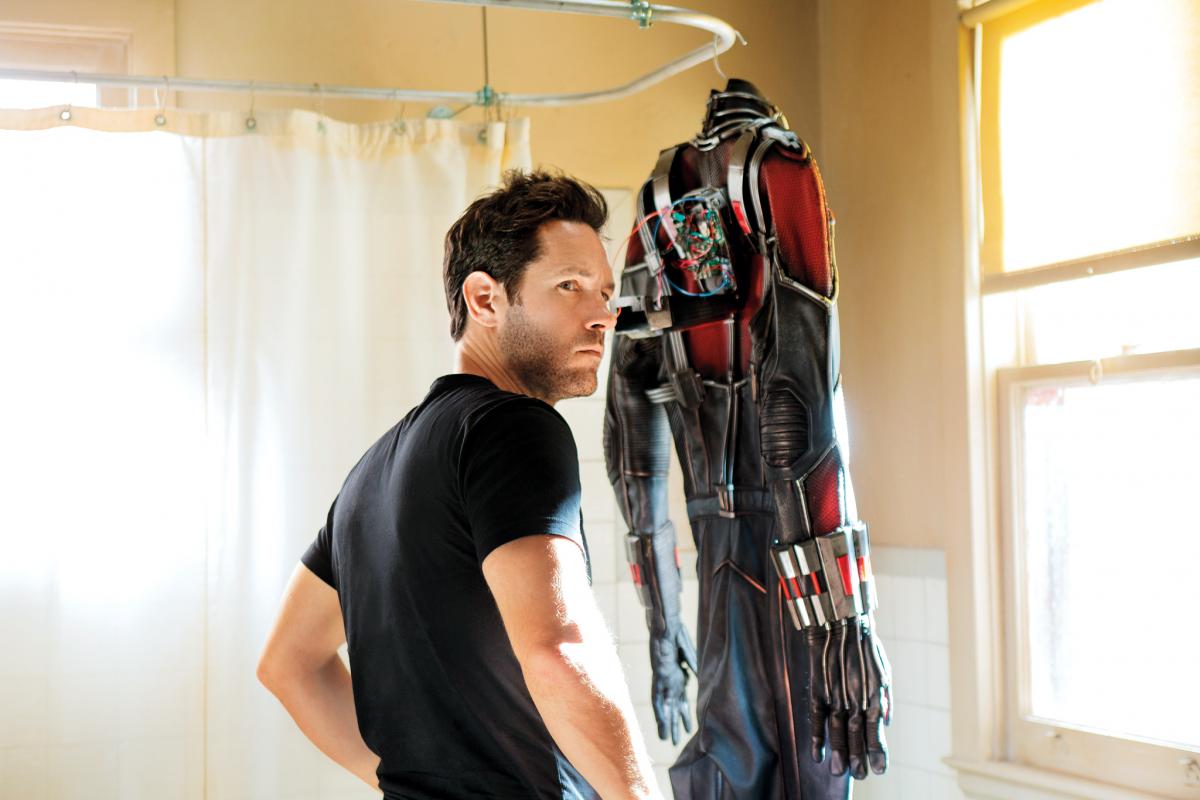 Moreover, Marvel revealed the first look of the new suit worn by Ant-Man (Paul Rudd) in the fourth Avengers film. In a new set video to promote #DayofGiving, a movement to help those affected by Hurricane Harvey, Gamora herself, Zoe Saldana asks for fans support by donating anything you can to the American Red Cross while alongside Marvel President Kevin Feige, directors Joe and Anthony Russo, the crew members of the fourth Avengers film, as well as several Marvel stars including Rudd, Evangeline Lilly, and Karen Gillan.
Another video showed Paul Rudd standing in support of this great initiative that Marvel is taking. Rudd is actually standing in his new Ant-Man suit that we will surely see in Avengers 4 if not in Infinity War or Ant-Man and The Wasp.
Alongside Paul Rudd, we can see Evangeline Lilly standing in her new Wasp costume which was recently revealed and it looks really amazing. It is totally different from the one we saw at the end of the first Ant-Man movie.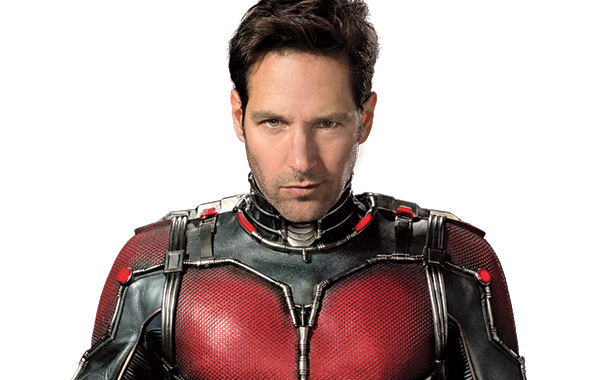 It seems that the suits shown in the first one was a prototype and this is the finished version as it is totally different in color as well as the patterns. The new one is mostly Black and Red while the old one was more gold in color.
The entertainment website JustJared.com published on its Twitter account the set images of Paul Rudd in a new costume without a mask. It is a modern suit with tactical capabilities and a huge upgrade from the original suit worn by him in Ant-Man.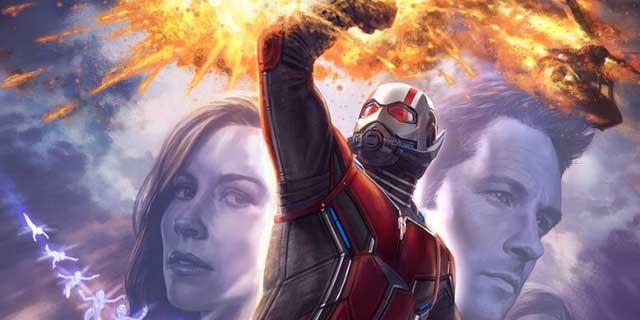 We will see familiar faces like Judy Greer as Maggie (Scott's former wife), Michael Pena as Luis, Abby Ryder Fortson as Cassie (Scott's daughter) and some new ones like Laurence Fishburne as Dr. Bill Foster, Walton Goggins as Sonny Burch, Hannah John-Kammen as Ghost, Randall Park as Jimmy Woo. Apart from this, Michelle Pfeifer (Catwoman) is playing the role of Janet van Dyne (wife of Hank Pym and mother of Hope van Dyne) finding it difficult to read Ant-Man comics. She said:
"I just started reading them, and I'm having a really hard time. There's so much information on a page, and it's not linear. When I'm skim-reading them it's difficult to know that this part comes after that and who is talking in what bubble."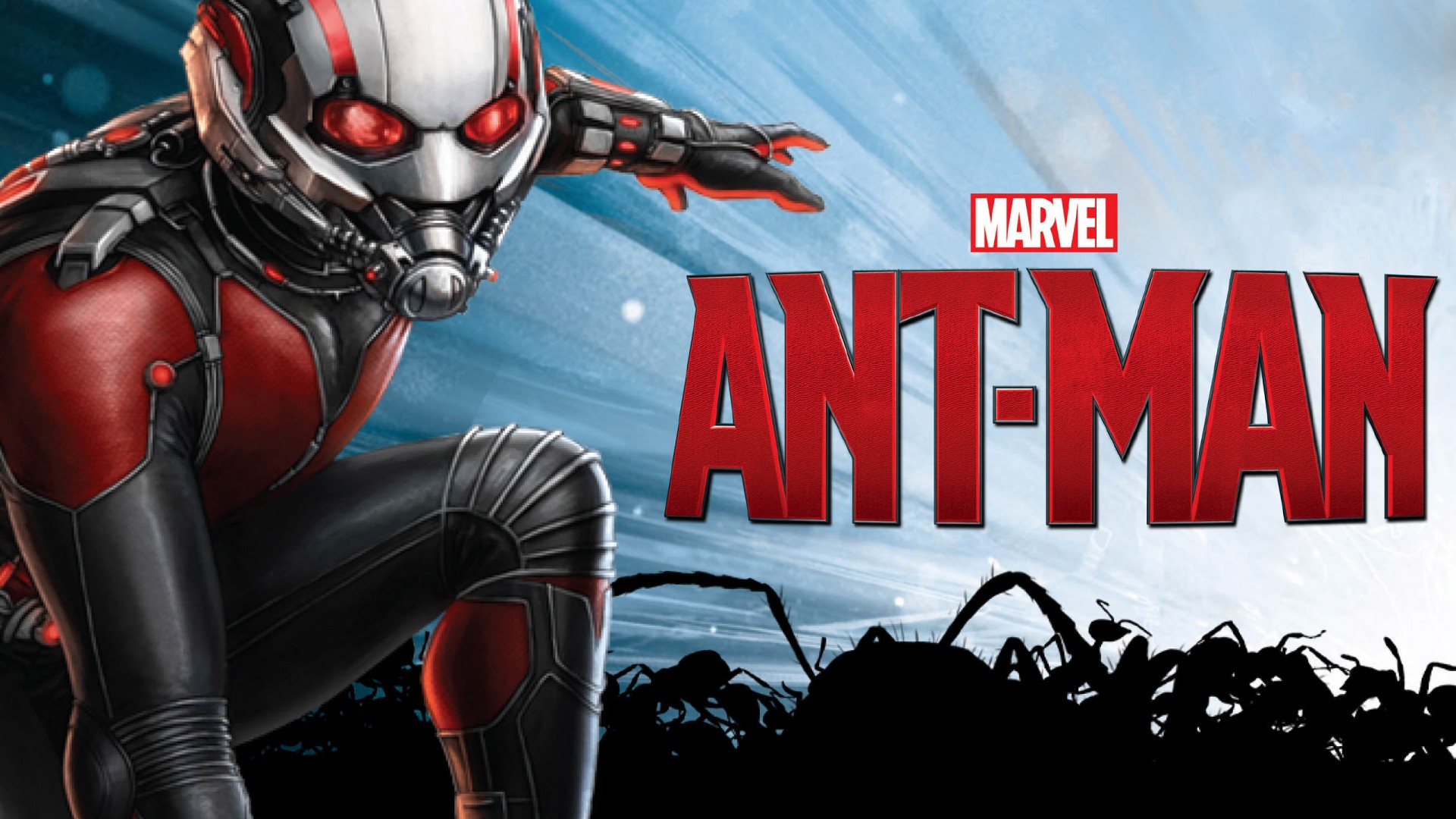 Ant-Man will be seen in both Avengers Infinity War and Avengers 4 both are being directed by Joe and Anthony Russo. Avengers: Infinity War hits theaters May 4, 2018, and will be followed by Ant-Man and the Wasp on July 6, 2018, and Avengers 4 on May 3, 2019.
Don't Miss: Hawkeye Dons A New Look On Avengers 4 And Is Looking Really Bad-Ass