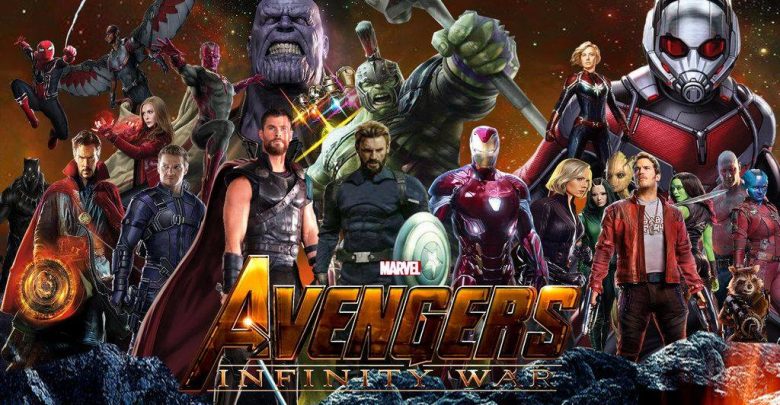 Kevin Feige (President, Marvel Studios) said in an interview that the two Infinity War movies are the culmination of everything that has happened in the Marvel Cinematic Universe till now, and after this, there will be a brand new start. Well, this clearly suggests that some of the core characters will leave us for good in 2019. He further confirmed that there will be a crossover of Avengers and Guardians in Infinity War which will continue in the next Avengers movie.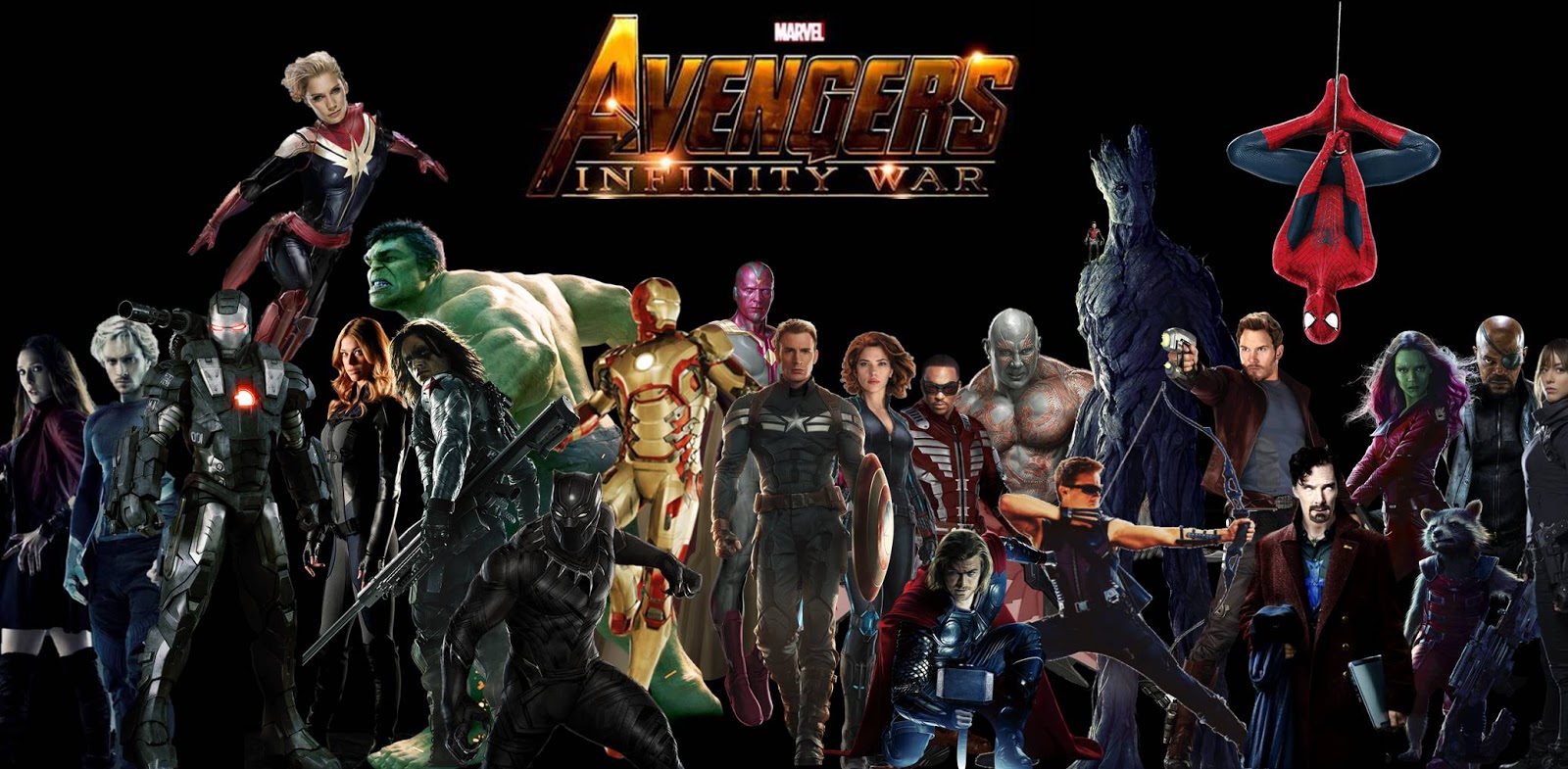 After ten years and 18 films, MCU is approaching crossroads of sorts after which the future of Marvel movies is unclear. We still have two years left and a series of movies to come before we finally part with Phase 3. While some of our favorite characters will end their journeys, there are others who will make it out alive from this mayhem.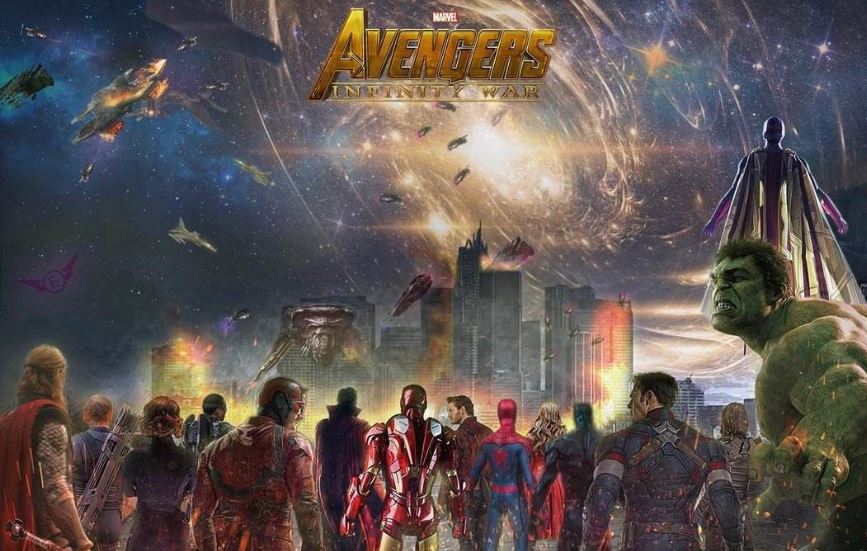 The Marvel Cinematic Universe is going to further expand to include 70 + comic-book characters who are likely to appear in Avengers 3 and Avengers 4, setting off a kind of competition among every major character wanting to get more screen time. Many superheroes and villains will be literally jostling for space and time in the comic-book magnum-opus. Marvel has managed to assemble a magnificent cast under one roof to create a mega comic-book event as part of phase 3. The Infinity war films are the most awaited superhero ensemble movies of the 21st century.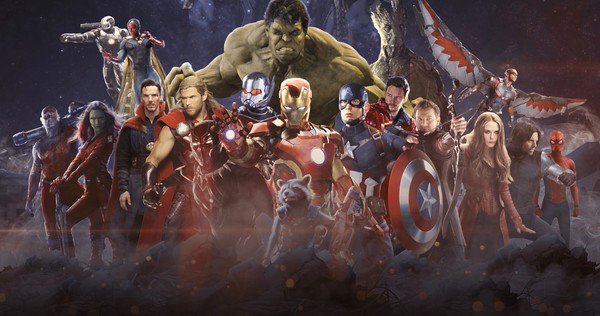 The classic comic-book story will remain the same where Thanos first finds out where all the Infinity gems are, assemble them and create an all-powerful Infinity gauntlet, cause a worldwide catastrophe and then in Avengers 4, Team Avengers and Guardians of the Galaxy unite and fight against the mad Titan to save the universe.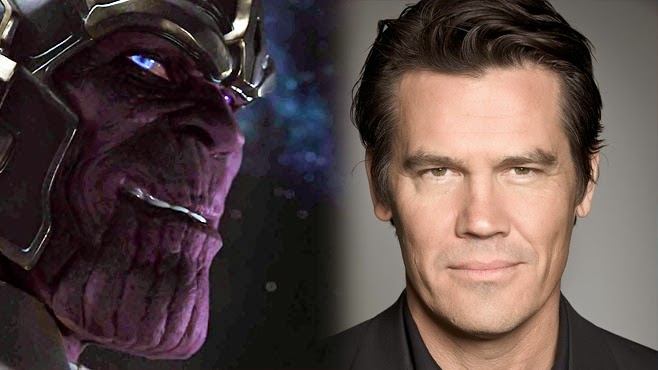 Although the cast is stacked up with heavy-weights, the most important comic-book character is Thanos. Till now, he has been teased in Marvel movies in post-credits of Phase 2, 3 films, but Infinity war will be the first major project where he is going to be the central antagonist pursuing his sinister ends.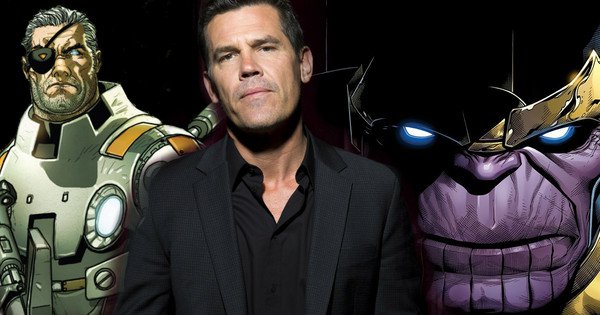 The actor Josh Brolin is excited as he is finally getting a shot at playing super-villain Thanos. He shared a picture on his Instagram account teasing his transformation into the most powerful cosmic being in the galaxy. He teased the massive powers of Infinity gems, each of them individually is powerful but collectively they can rewrite reality and destroy worlds.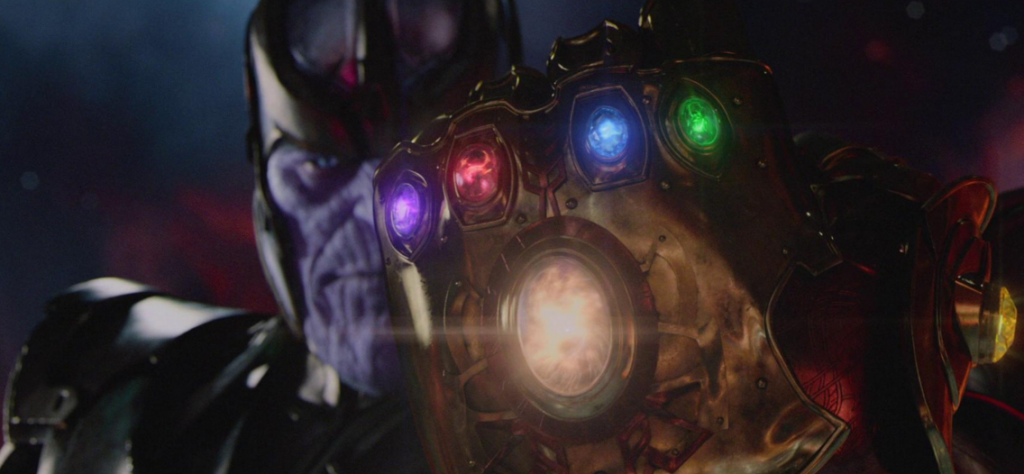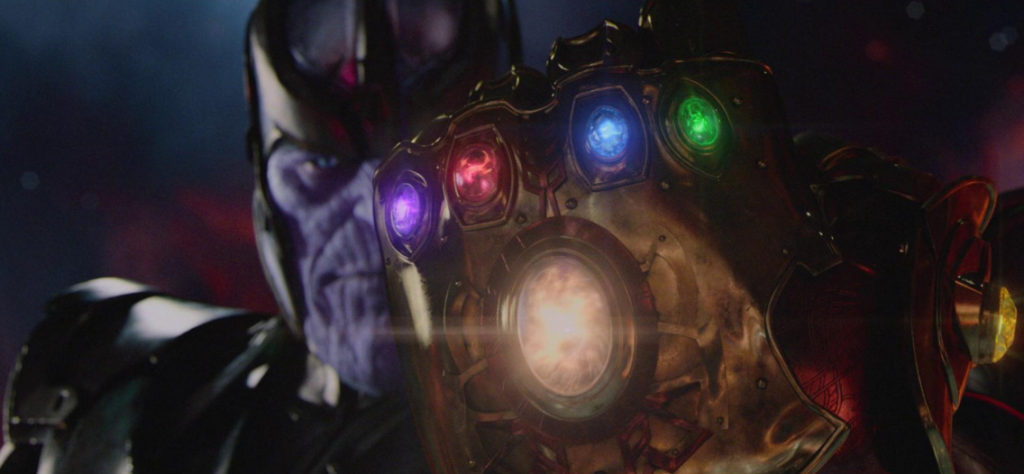 Josh Brolin opened up in an interview and said that he may not have all the Infinity stones in Avengers Infinity War. This triggered a speculation if the Thanos' journey to collect all the gems would be stretched across two films. To address this issue, he said:
"I haven't done the second movie so I don't know. I literally don't know what the second script is. I don't know if they've finished the second script, and that's the truth. I think they're in the midst of structuring and restructuring."
He also added that Thanos will also use psychological tactics as much as he would use brute force.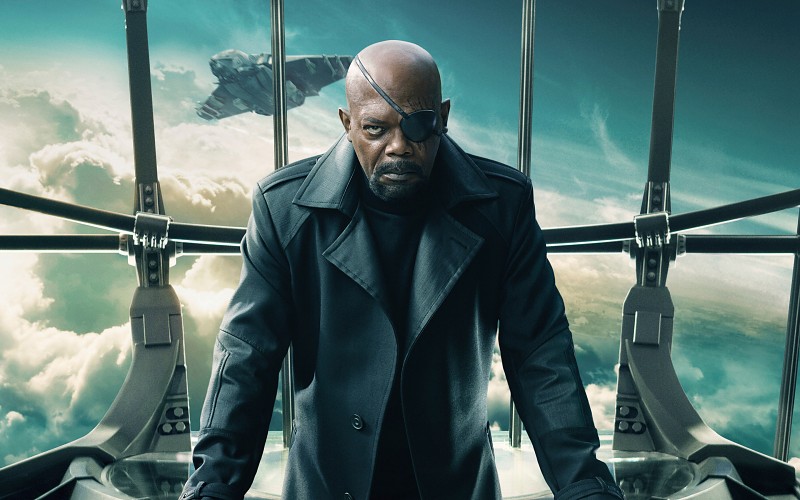 For weeks rumors were circulating that Samuel Jackson is returning as Nick Fury in Captain Marvel. The Deadline.com confirmed those rumors and he is indeed coming back, the announcement is likely in San-Diego Comic Con. For the first time, we will get to see his damaged eye. It was damaged in a grenade blast during World War II, over a period of time he has lost 95% of his sight, he covers it with an eye patch. He is often known as "one-eyed" man.
He was the founder of "The Avengers" initiative when he reached out to Iron Man in 2008. He was last seen in Avengers: Age of Ultron. Although, we don't know the length of his role in Captain Marvel solo movie this was exciting news nonetheless.
Recently, the director Jon Watts revealed in an interview that Tony Stark wasn't originally planned to play mentor to Peter Parker in the homecoming movie, in fact, it was Nick Fury. He said: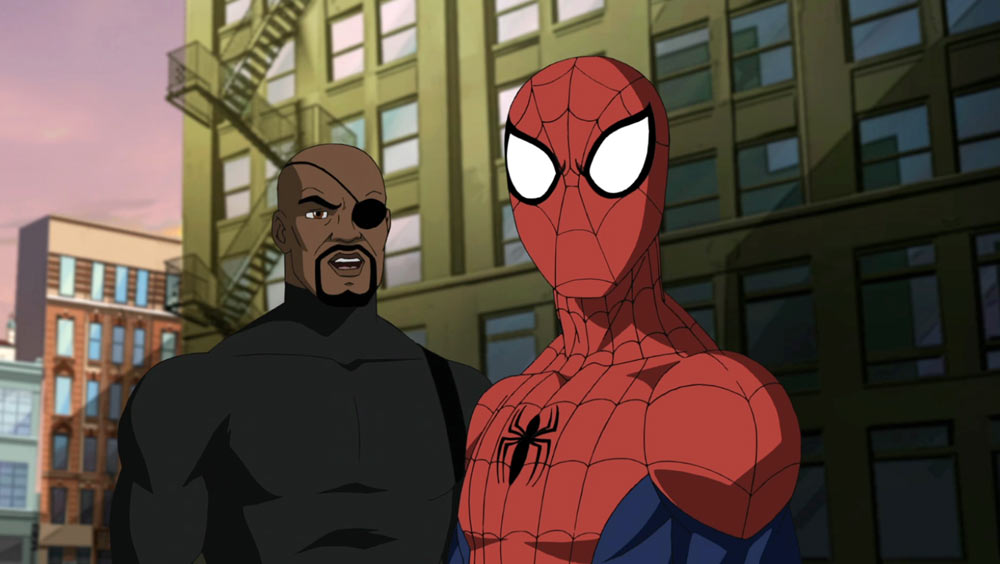 "Interestingly, while Tony was the obvious choice, especially after the events of Civil War, I started creating images of Nick Fury as the mentor in the story in early "mood reels" before getting the job. I don't know what the situation would be, but that would be a person he'd want to get in trouble with."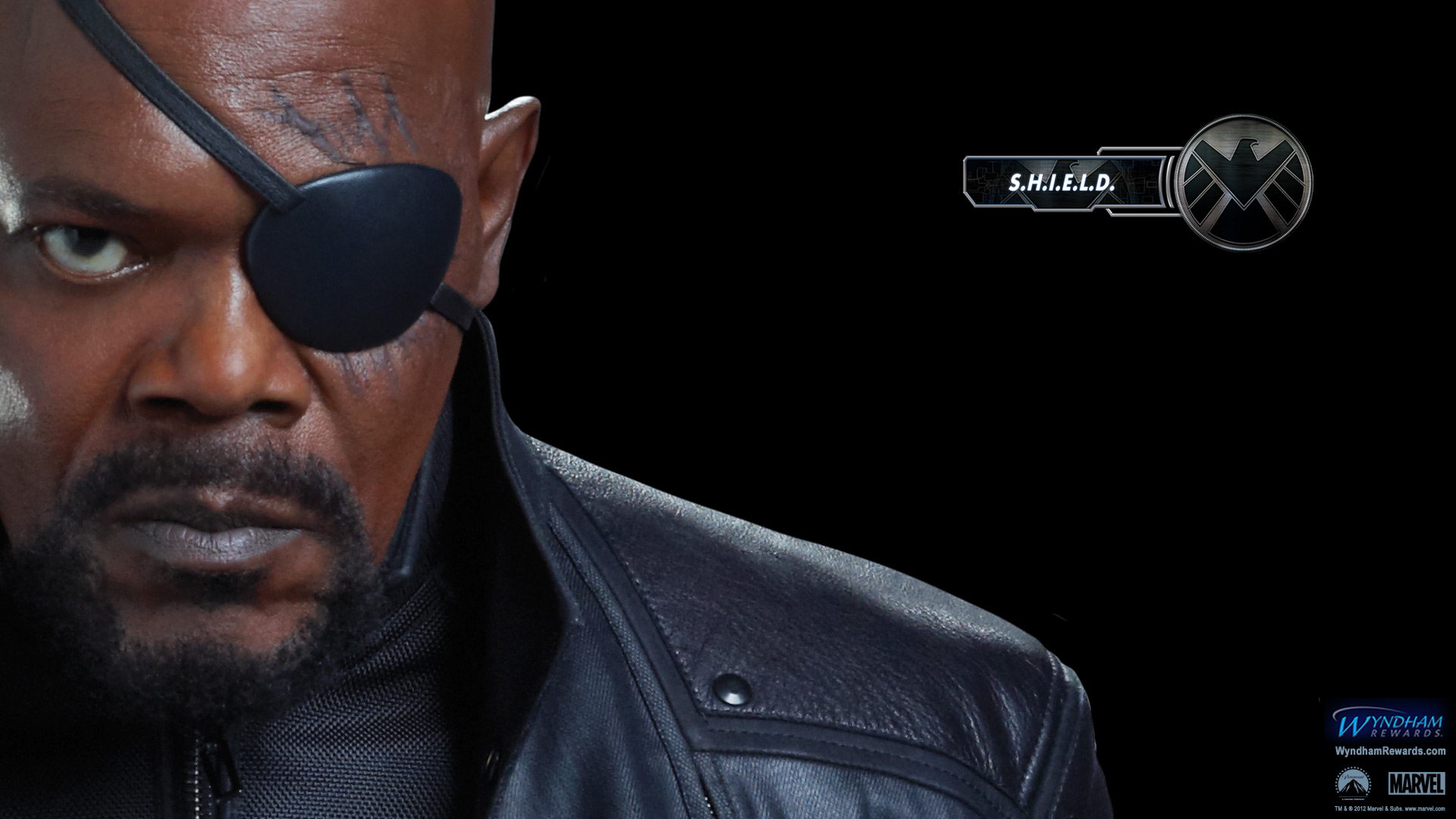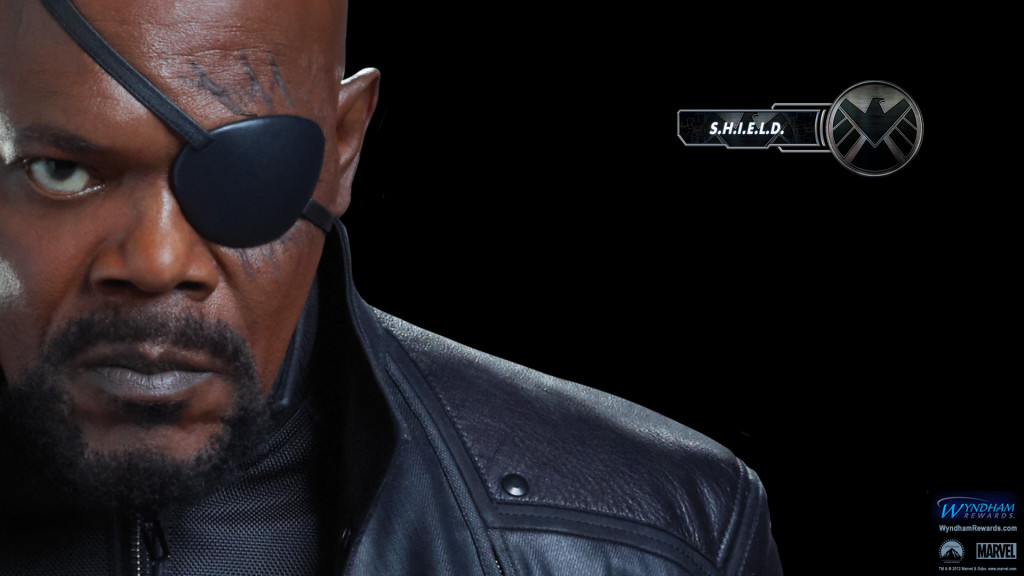 It is not shocking to see Fury mentoring Peter as they both share a long history in comics, in fact, Marvel animated series explored Fury's influence on Peter's life. Since Tony and Peter shared great chemistry in Civil War, the makers chose to extend the relationship to integrate Spiderman movies with the MCU.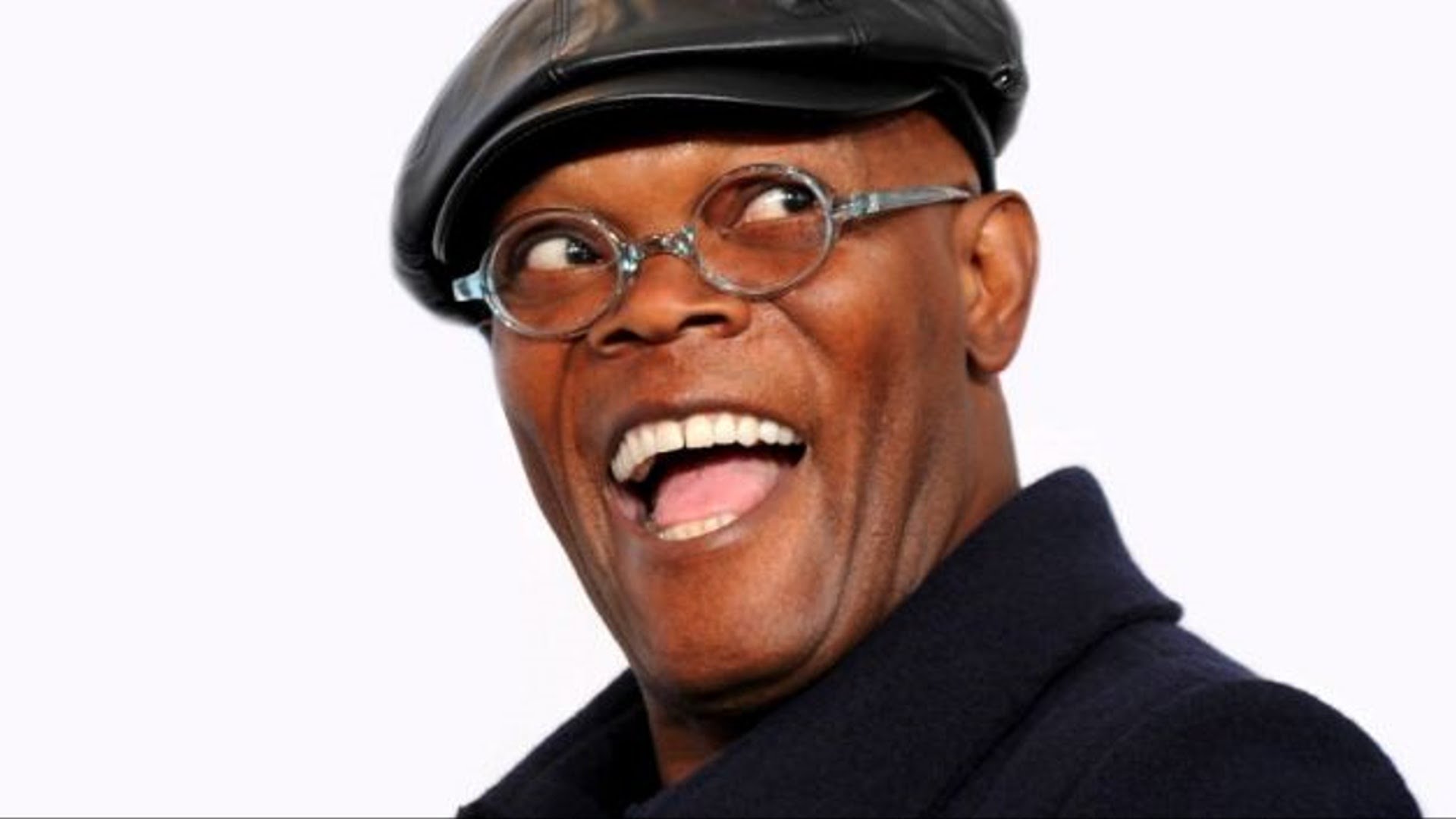 But there is a massive twist in the tale as Samuel Jackson recently confirmed in an interview that he has not been approached by Marvel for any movie, neither Avengers Infinity War which has wrapped production nor Avengers 4 which is currently shooting in different places. There is now a new casting call for photo double of Samuel Jackson which indicated that he would most likely die in the Infinity War.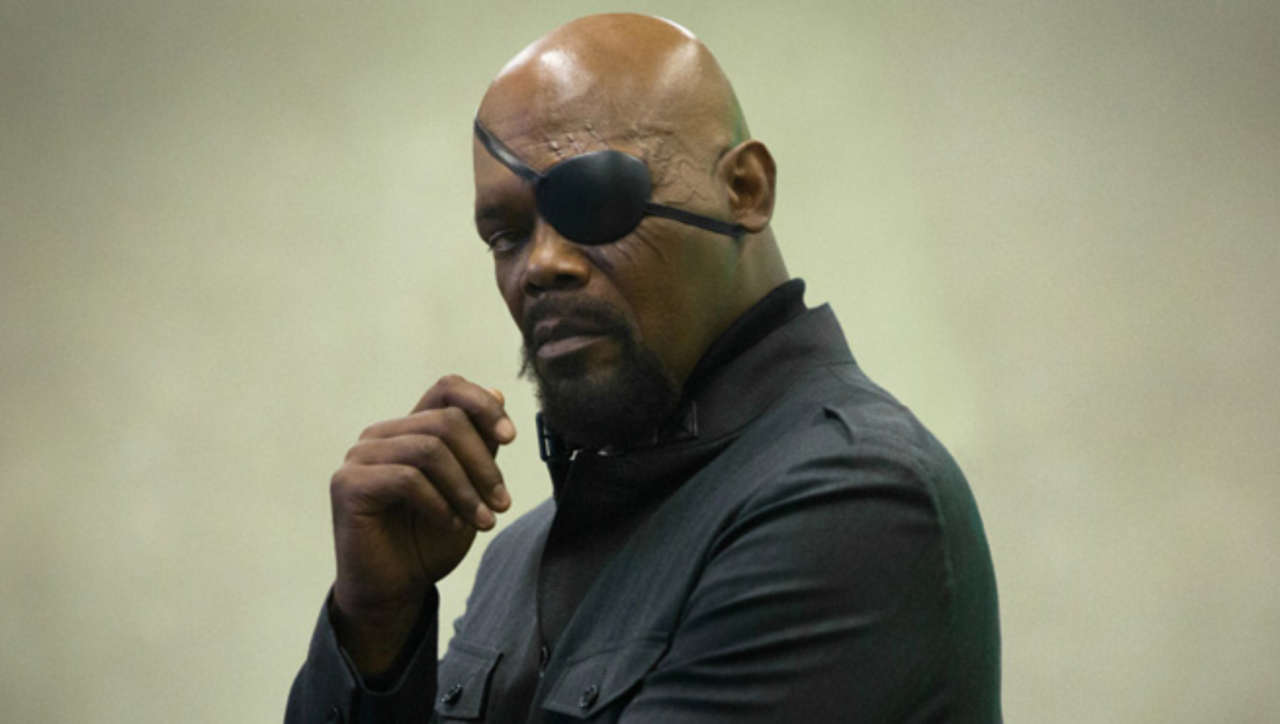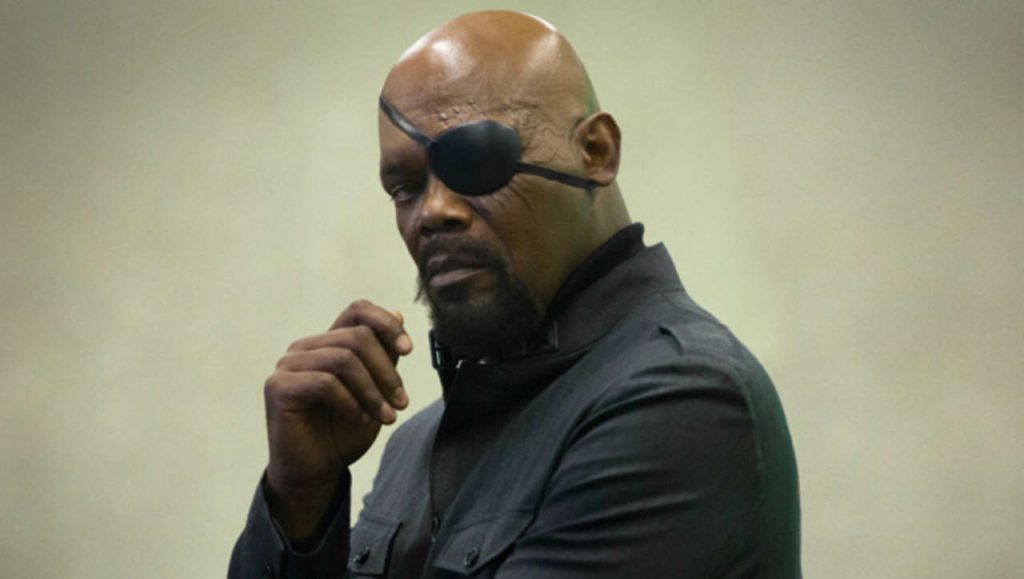 According to Atlanta Journal-Constitution which previously confirmed Marvel related news is now reporting that makers of Infinity war are seeking Samuel Jackson's Nick Fury look alike, this is the note circulating:
"Man #1 – looks African-American and is age 30s to 50s, from 6'2″ to 6'4″ and has a chest size of 38 to 40. You'll need to be bald and must have a goatee or have facial hair that you're willing to cut into a goatee to match the actor."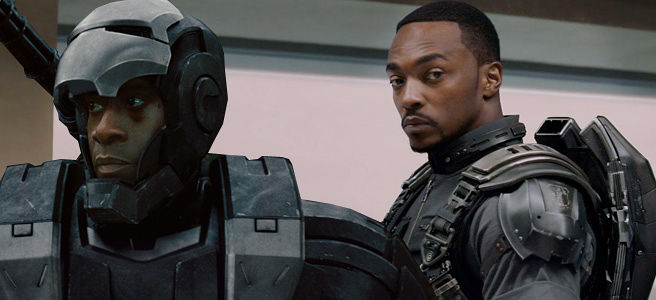 This description can't be for Don Cheadle's Rhoades as he never sported facial hair in any of the MCU movies. It could be the case that this is meant for Anthony Mackie's Falcon since he also sports a goatee like Fury. But it seems that we will be bidding goodbye to Fury and he will appear in Captain Marvel in incidents that happened a few months earlier and not later. The movie Captain Marvel is set in 1990's and will arrive on March 8, 2019, i.e between Avengers Infinity War and Avengers 4.
The production of Avengers Infinity War is wrapped up while Avengers 4 is in full swing with one phase up just in time. A casting call was sent out seeking female participants who are "1970s model types" for a couple of days in Atlanta. They need to be female Caucasians between the ages of 30 and 49 for these extra roles. The description for the actors is "attractive" with "natural hair color only no highlights, no tattoos, long hair preferred, hippy, flower child style."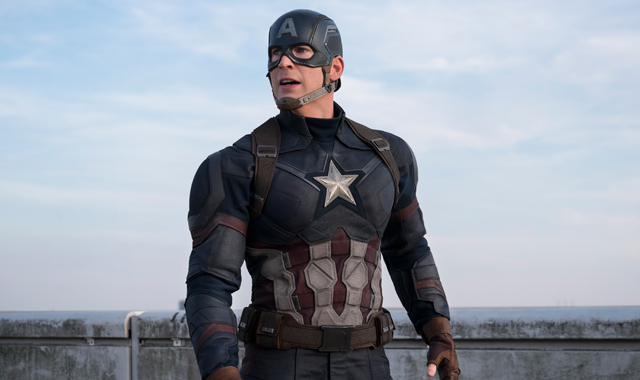 Although no details have been revealed regarding the nature of flashbacks, this is not the first time Marvel is using it as a plot device to further the narrative. It is speculated that it may either feature 1974 Stark Expo or something from the past of Captain America.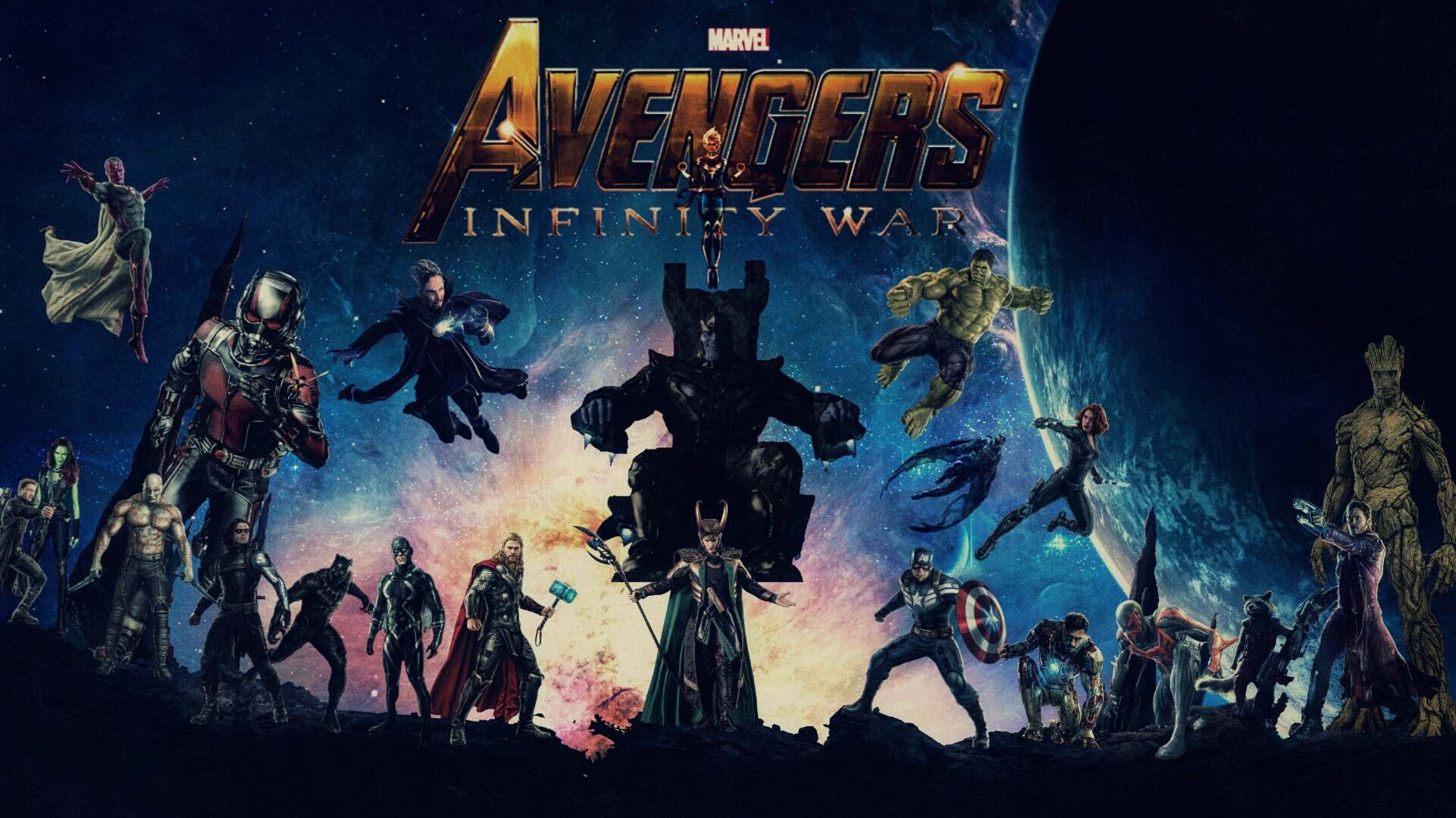 The hype around Avengers Infinity War is real and is building up rapidly with new stuff coming out almost every week. A few weeks ago, Benedict Cumberbatch started shooting his scenes in Atlanta and he has appeared in plenty of set photos that came out recently. He is playing world famous surgeon Dr. Stephen Vincent Strange turned master sorcerer whose life changed when he found the ancient one after he crippled his hands in an accident. He is searching for meaning in his life, exploring different possibilities that could determine his fate. He spent years trying to find a miracle treatment that would fix his predicament, eventually wound up at Tibet. Consequently, he shunned conventional medicine and embraced sorcery and mysticism, joined the order.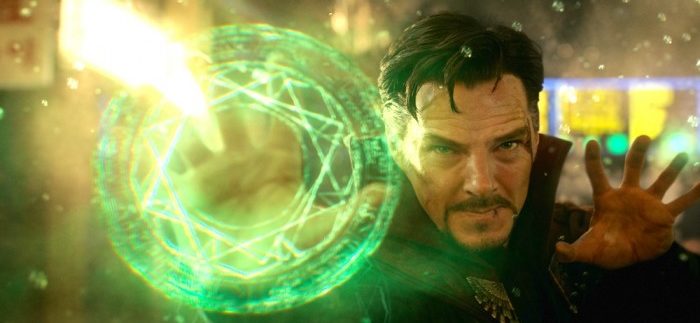 A new video has come out on the internet which shows Dr. Strange fighting unseen forces, summoning his magical abilities, blocking an attack forming an X with his hands. This powerful invisible force pushed his arms down and brought him to his knees. It is very much possible that he is fighting the Mad Titan himself. The reason for this attack could be the retrieval of "Time stone" a.k.a Eye of Agamotto transported back to Kamar-Taj in Nepal for safe keeping.

In another part of the footage, Dr. Strange is meeting his friends again who are speculated to be part of the greatest secret society ever existed in mankind – The Illuminati. Kevin Feige, the Marvel president has also confirmed that they plan to introduce Illuminati in some capacity in the movie.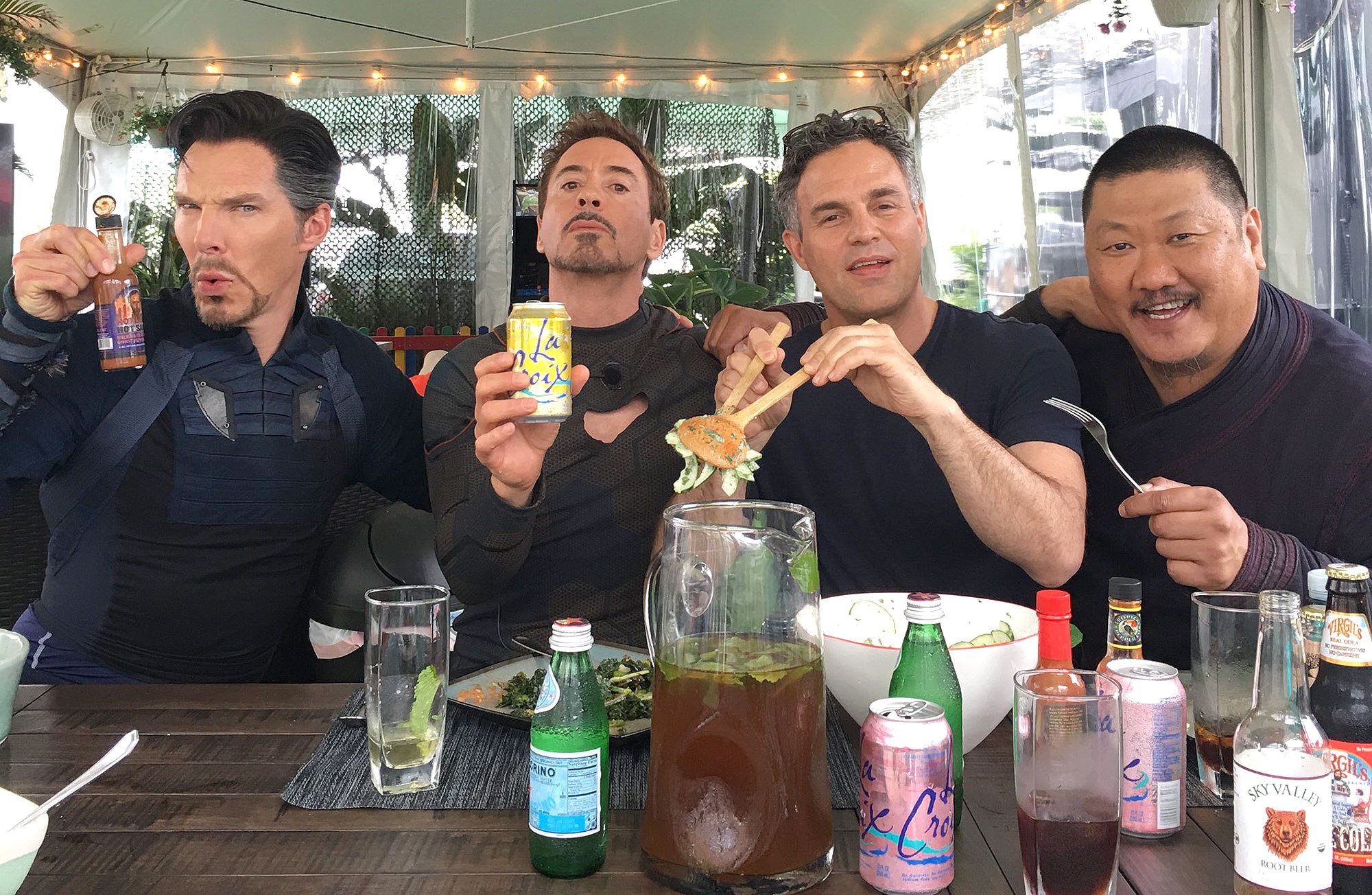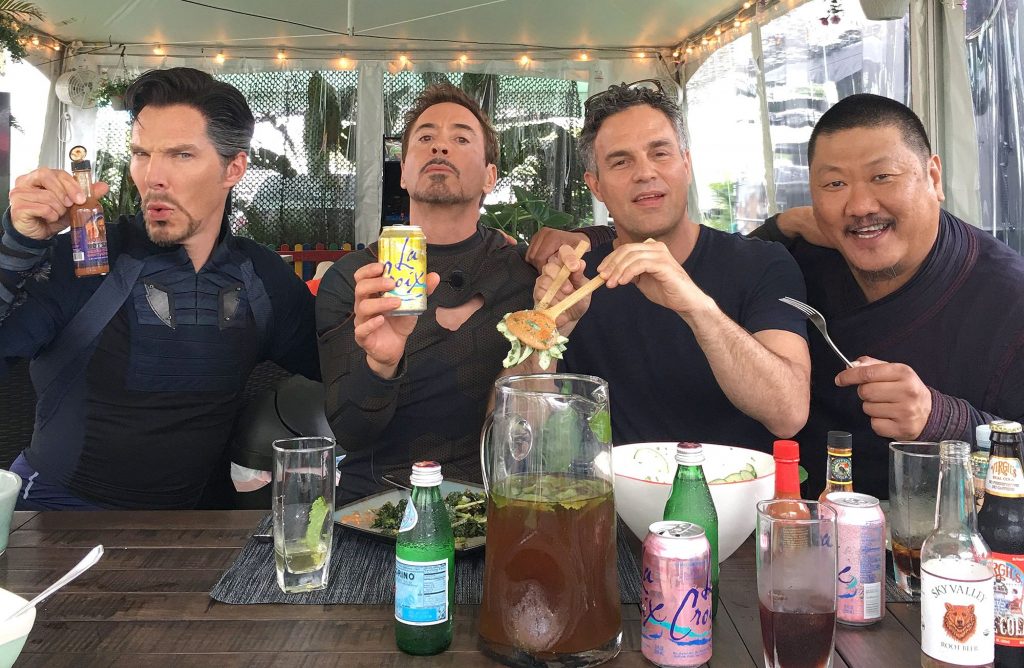 Robert Downey Jr. shares a picture with his supposedly Illuminati friends including Benedict Cumberbatch, Benedict Wong in costume and Mark Ruffalo. In comics, Black Panther, Prof. X, and Fantastic Four were part of Illuminati. It would have been awesome to see Nick Fury being part of " The Illuminati". In a new footage, all these actors are moving in streets with destroyed cars, some set on fire and Downey Jr. wearing a motion capture suit.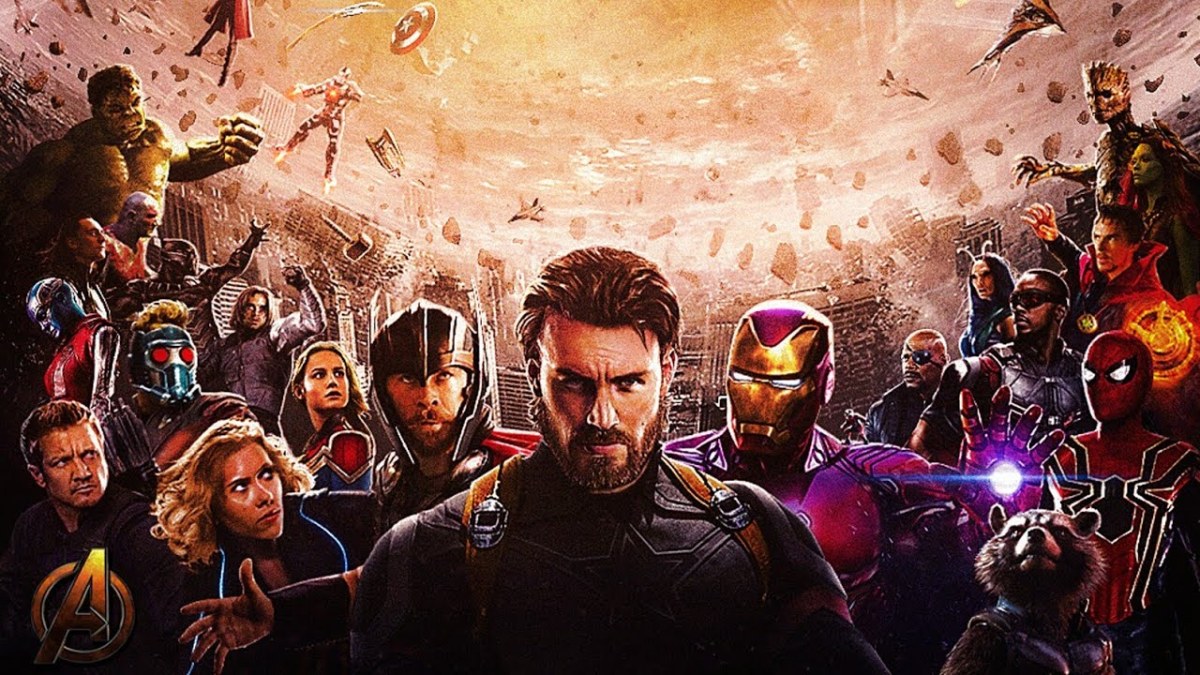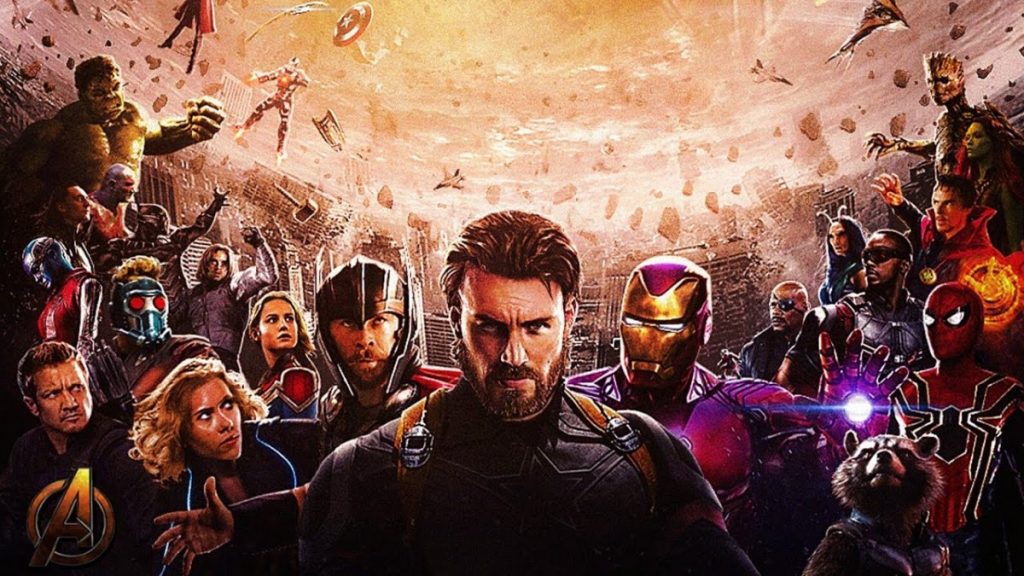 Here's the official synopsis of Avengers Infinity War:
"As the Avengers and their allies have continued to protect the world from threats too large for any one hero to handle, a new danger has emerged from the cosmic shadows: Thanos. A despot of intergalactic infamy, his goal is to collect all six Infinity Stones, artifacts of unimaginable power, and use them to inflict his twisted will on all of reality. Everything the Avengers have fought for has led up to this moment – the fate of Earth and existence itself has never been more uncertain".
The movie is slated to release on May 3, 2018. CHEERS!
Don't Miss: 8 Best Decisions Taken By MCU That Led To Its Massive Success