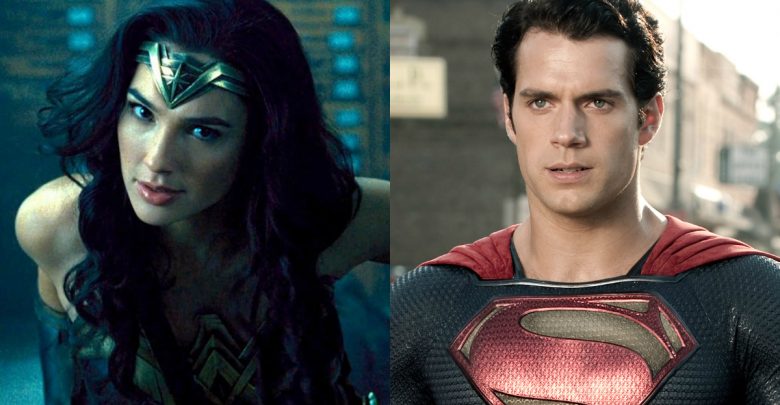 Wonder Woman surely has won the hearts of many fans, but in the comicverse too she is loved by more than one. Well, she too has been with quite a few men. Here are the top 5 people who have had it with the princess of Theymesciera:
Aquaman
To all the fans who are familiar with the storyline, Flashpoint, this one would not be a surprise. Wonder Woman and Aquaman start an affair when Aquaman is already married to Mera, this happens and then when things go south, well she beheads Mera and both, the Amazons and the Atlanteans go at war, taking the whole planet with them.
Ultraman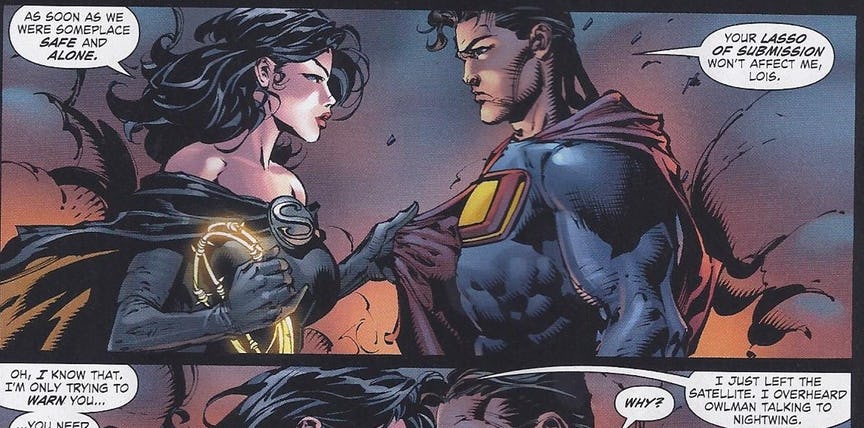 Superwoman of Earth 3 is the equal of Wonder Woman of earth 2. She is the wife of Ultraman, who is the equal to Superman of Earth 2. The two have gone down and dirty quite a few times obviously as they are married. This Wonder Woman has a Lasso of Submission.
Owlman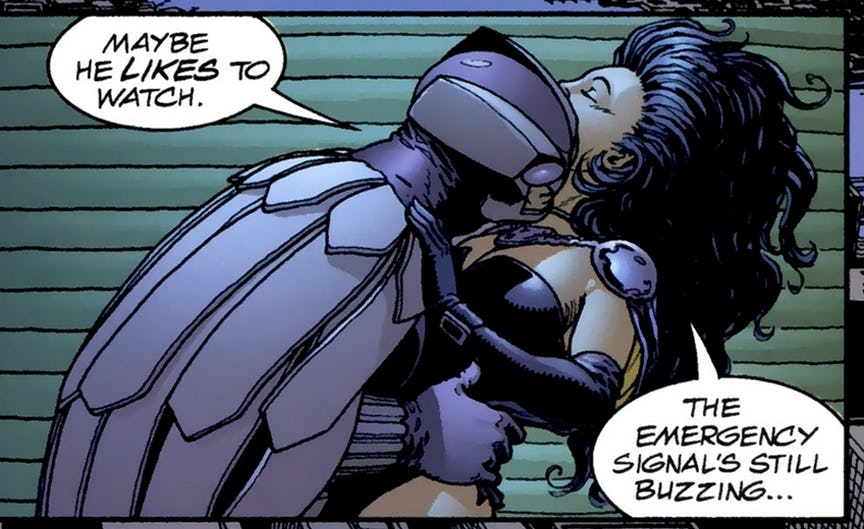 Owlman is the Batman equal (nowhere even close) of Earth 3 in the comics. He is someone involved with tech, is a great detective and has all kind of darkness to him. Both meet up in dark alleys and make out, she once even suggested that the child in her womb could be Owlman's.
Steve Trevor

Yeah, this was a no brainer. We all know about the love story of Wonder Woman and Steve Trevor. About how he crash landed in Thymescera and how she saved his life, both then fell in love and you know the rest.
Superman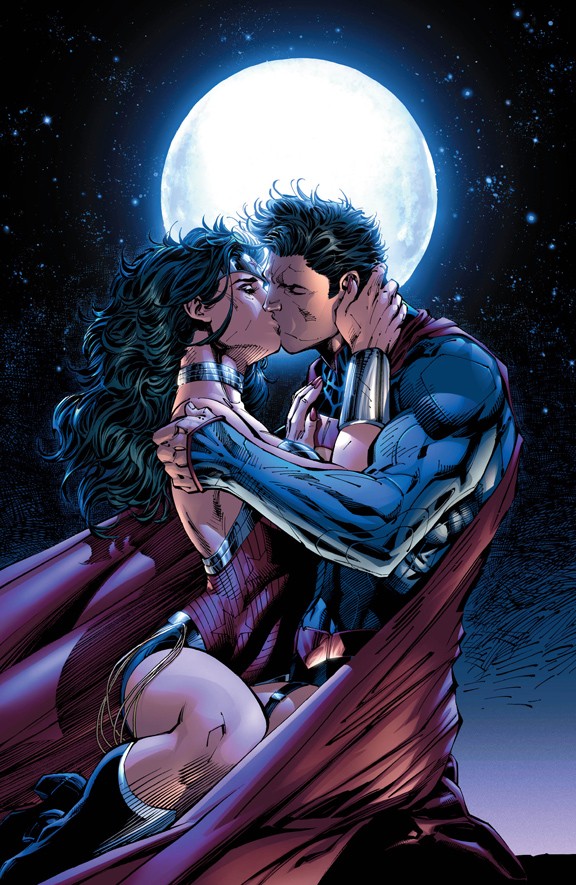 This couple was surely the epitome of Super. They kind of set standards for what a super couple should be like. Strong, powerful otherworldly creatures yet still down to earth living in isolation, but working for the rest of the mankind. Though their romance didn't last long as it recently ended in the New 52 comics, but sure as hell it was hot, and Supes got busy with Wonder Woman for sure.
Did You Know?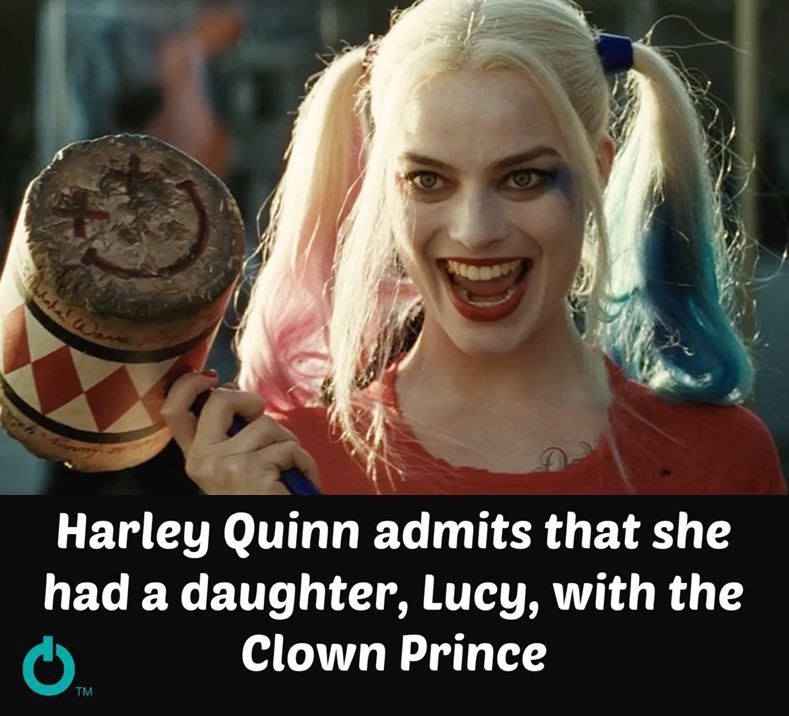 Don't Miss: 5 Most One Sided Battles Ever Fought In Marvel and DC