News
Television
The New Promo For Arrow and Flash Revealed Who Survived The Island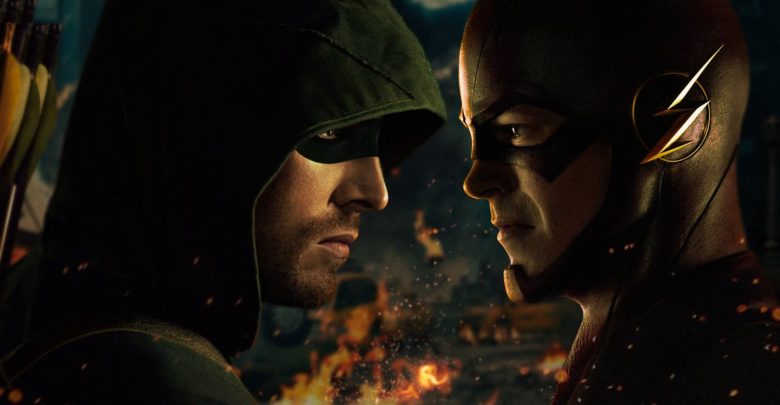 Ever since The Flash and Arrow ended their respective seasons, we have been on big cliff hangers and we have been desperate for the new seasons. Now just one month is left until both these anticipated TV series premier. Due to the Comic Con trailers of both these shows, we got a little insight on what we can expect from both these shows in the upcoming seasons.
But, just those trailers were not enough, we want to know as much as possible. Thankfully for us,  both these shows have released new promos which provide great new details at our favorite heroes. Firstly, the promo of The Flash has hit the internet and the fans went crazy as we see Barry Allen return from the Speed Force. Here is the new The Flash promo.
But things seem quite changed and they aren't what they seemed in this teaser trailer, as Barry Allen as we know of might be a changed man after his time away. From the looks of it, he'll also have to face another threat against Iris West and Central City.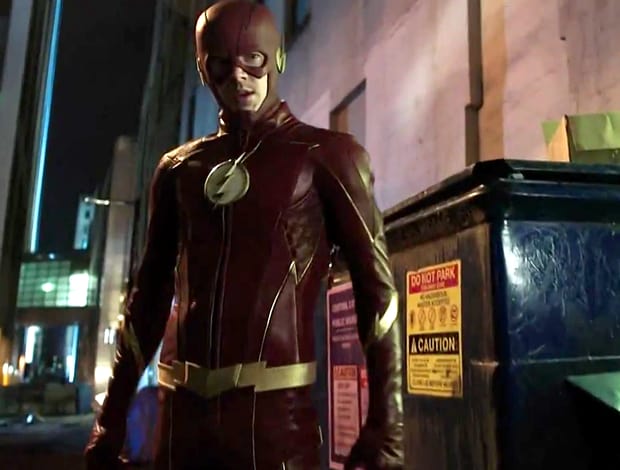 This new promo shows Barry with a sweet beard and longer hair than usual, which determines as if he has spent a lot of time in the Speed Force before finally returning to his friends and fiancé. Cisco even mentions that he made Barry a new Flash suit, which we previously caught a glimpse of from set photos and we have already seen it in Season 3 as the suit which future Barry wears when Carry goes to the future to get some answers.
Barry here appears to be feeling some lingering effects from the time when he was away, with the footage hinting that he is not quite the same happy and joyful Barry Allen that he has been throughout all the episodes in the last 3 seasons. He seems to be a pretty changed man.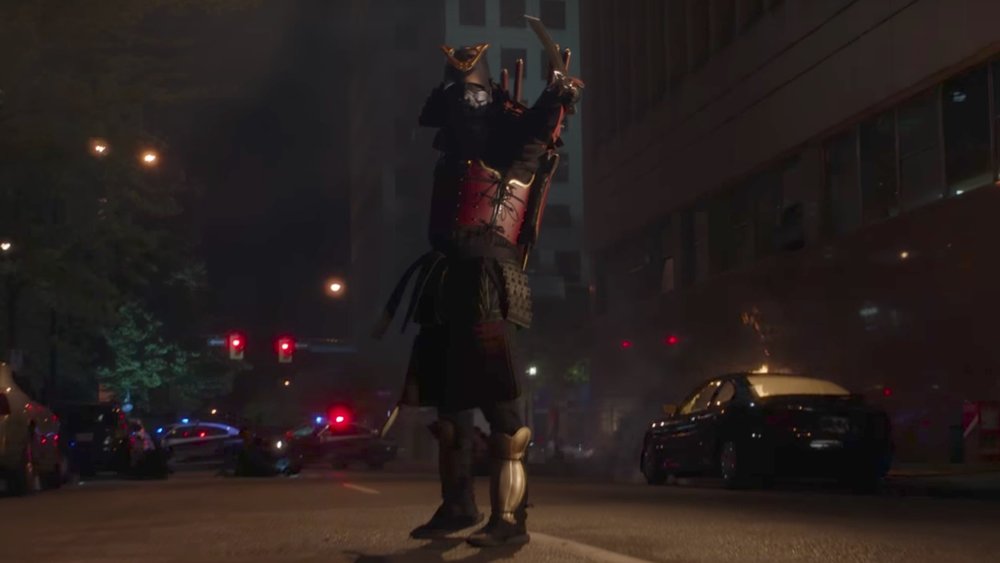 The promo reveals a happy reunion of Barry and Iris, but time waits for no one and soon another villain has come to threaten Iris' life, as Central City has to deal with a bad case of Samuroids who has demanded a fight against The Flash. While the nature of the new villain is pretty unclear right now, we previously saw a glimpse of the new character during the footage from San Diego Comic-Con fighting Team Flash.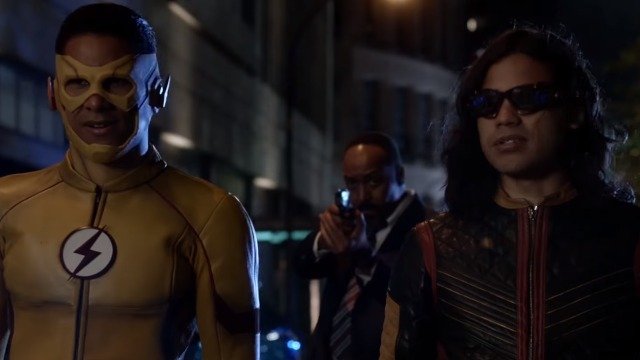 Along with The Flash promo, we have also got a new promo for Arrow season 6. Here is the new promo of CW's Arrow.
There is not much new information or footage in the trailer we saw above, likely because it would be really difficult to make a trailer without revealing who lived and who died on Lian Yu and that would totally break the suspense for us and will be a massive spoiler.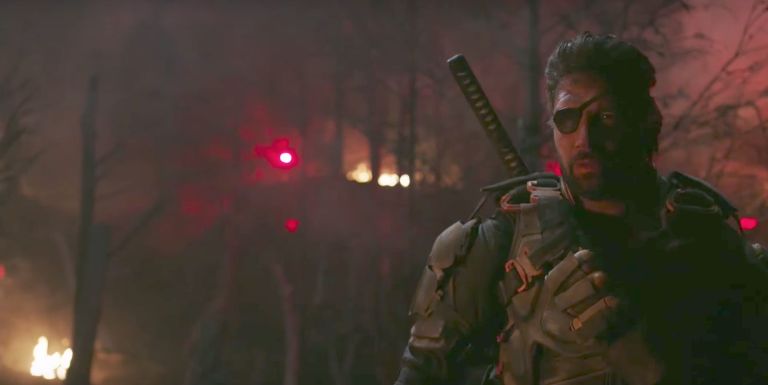 We saw Deathstroke and Black Siren in this trailer. Slade Wilson was revealed talking to Oliver at a hospital and he warns him that their days as vigilantes might come to an end real soon. Other than this, we saw in the Comic Con trailer that the new Black Canary had also survived Lian Yu so that makes it very plausible that almost the entire Team Arrow might come out alive with no casualties at all.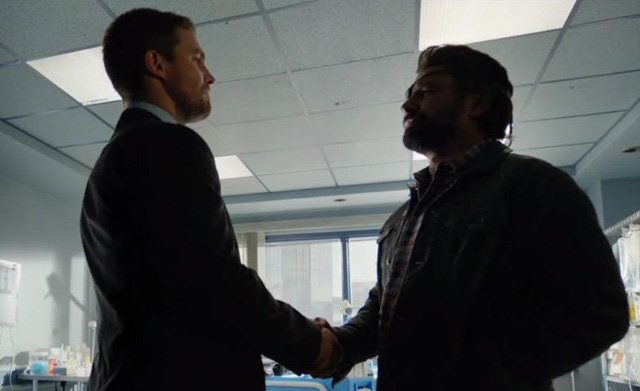 We just have to wait for a little longer for our suspense to be broken. Arrow will return for its sixth season on Oct. 12, 2017, on The CW Network, with the season premiere episode titled as "Fallout." Here is the Synopsis for the upcoming season.
"With the future of the team left hanging in the balance, Arrow gave new definition to the phrase "blowing up the show." The emotional showdown between Oliver Queen and Adrian Chase was the perfect conclusion to a stellar fifth season of The CW's gritty DC Super Hero series. Now, the focus shifts to uncovering the fate of each and every member of Team Arrow. Could anyone have possibly survived an island-wide explosion, or has the book closed on them, as it has on Oliver's five-year flashback story? Returning to San Diego Comic-Con for a sixth consecutive year, cast members Stephen Amell, David Ramsey, Willa Holland, Emily Bett Rickards, Paul Blackthorne, Katie Cassidy, Echo Kellum, Juliana Harkavy, Rick Gonzalez and producers will be on-hand for an eye-opening conversation about the upcoming season."
Along with Arrow, The Flash Season 4 returns on Tuesday, October 10, 2017, on the CW Network. Here is the official Synopsis for The Flash.
"Running up against an evil time remnant version of yourself is something no one should ever have to do, but that's exactly what faced Barry Allen (aka The Flash) as he fought to save the life of fiancée Iris West from the God of Speed known as Savitar. Barry's victory was short-lived, however, as an unbalanced Speed Force began to wreak havoc on Central City, forcing Barry to sacrifice himself for the greater good. With The Fastest Man Alive now trapped inside an extra-dimensional energy, and unknown dangers lurking in the shadows, it will be up to Team Flash to free Barry from his own personal Hell."
Don't Miss: The Real Reason Why You Did'nt See Mighty Thor In Civil War