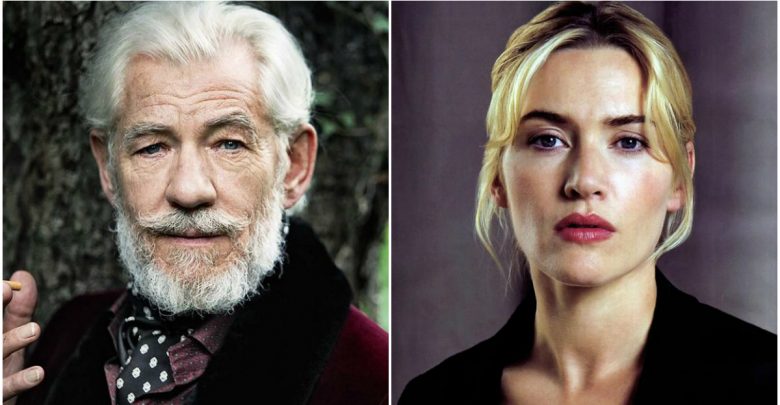 The Harry Potter movie series has had amazing British talent and has featured legends like Alan Rickman, Maggie Smith, Gary Oldman and Helena Bonham Carter. We love these legendary actors and have grown up watching them be these characters. It is hard to imagine Harry Potter series without them but did you know that many of them were not the first choice for their roles?
10. Helen McCrory as Bellatrix Lestrange:
Bellatrix Lestrange is a legendary villain in British literature and we all hated her in the books. In the movies, however, she was played to perfection by Helena Bonham Carter but did you know she wasn't the first choice for the role? Helen McCrory who played Bellatrix's sister Narcissa Malfoy in the movies was about to play the character of Bella but her pregnancy stopped her. She was called later to play Narcissa and she did justice to her role.
9. Tilda Swinton as Professor Trelawney:
Tilda Swinton is a famous British actress and was considered for the role of Sybil Trelawney. She has also starred in the Narnia series as the white witch and many other movies. The role went to Emma Thompson who played it brilliantly with that quirky streak that made her the perfect Trelawney.
8. Hugh Grant as Professor Lockhart:
Hugh Grant is a really famous British actor so he was obviously considered for a role in Harry Potter. Grant was asked to play Professor Gilderoy Lockhart but could not do so because of his schedule so the role went to Kenneth Branagh. Hugh Grant has a charming personality and so it is not hard to understand why he was considered to play the pompous yet charming Lockhart.
7. Naomi Watts as Narcissa Malfoy:
So Naomi Watts was one of the actresses considered for the role of Draco's mom Narcissa. She is well known for her roles in movies like King Kong, The Assassination of Richard Nixon etc. The role then went to Helen Mcrory who played it really well.
6. David Thewlis as Professor Quirrell:
Thank God this did not happen because David Thewlis will always be Professor Lupin for us! However, Thewlis was considered to play a totally different role in the very first Potter film. But obviously, destiny had something bigger in store for Thewlis as he later played the role of the best defense against the dark arts teacher of Hogwarts.
5. Kate Winslet as Helena Ravenclaw:
Kate Winslet is an iconic Academy award winning actress and was considered for the role of Helena Ravenclaw in Deathly Hallows part 2. Seeing that the role was quite small it is no surprise that she rejected it and the role went to Scottish actress Kelly Macdonald who played it beautifully.
4. Tim Roth as Severus Snape:
It is impossible to imagine anyone other than Sir Alan Rickman playing the complicated but legendary character of Severus Snape. Tim Roth was considered for the role too but thankfully the role went to the amazing actor we now know as our favorite potions master. There is no Harry Potter without Alan Rickman and no one will ever come close to his performance.
3. Ian McKellen as Albus Dumbledore:
So there was a possibility that Gandalf could play Dumbledore! After the unfortunate demise of Richard Harris, the makers were in search of a new Dumbledore and Ian McKellen was offered the role. He rejected the role because he had a certain feud with the late Richard Harris and did not want to play a role previously played by him.
2. Robin Williams as Hagrid:
Robin Williams was a legend and will always be loved for his roles in movies like 'Dead poets society', 'Peter Pan' and 'Mrs. Doubtfire'. He also showed an interest in playing the role of Rubeus Hagrid in the Harry Potter series and would have surely done justice to it. However, the makers of the Potter series had a strict 'British only' rule for the actors. Therefore the role went to Robbie Coltrane instead.
 1. J.K Rowling as Lily Potter:
This was truly a shocker for all of us but JKR was actually considered for the role of Lily Potter! She was presented with this opportunity for the first film but Rowling turned it down. She stated that she was "not cut out to be an actress because she'd mess-up somehow." This would have been amazing if she had played the role of Harry's mother seeing that she really is the mother of the Potter universe.
Don't Miss: 10 Greatest Battles in Game of Thrones Till Now